BB's Jazz, Blues & Soups is putting its jazz, blues and soups on hiatus.
The long-running venue at 700 South Broadway had shows booked through February but is closed for the foreseeable future, effective immediately.
Director of operations John May says the venue plans to reopen — eventually. Best-case scenario would be a return in time for Soulard Mardi Gras festivities Feb. 18; worst-case scenario would be a spring return.
He hopes a reopening date can be announced soon.
"If we can't do it well, we don't want to do it," May says. "It was draining us badly."
At the end of 2022, he says, "all of the numbers were down, down, down. Going into January, we were always closed for the first week to reset, but it just wasn't viable to continue."
St. Louis staples Marquise Knox and Love Jones the Band performed at the club last weekend, just before the closing was announced.
"It has been a struggle on so many levels trying to rise above these challenges of the present world and downtown environment," May says. "Doing it seven days a week just doesn't work."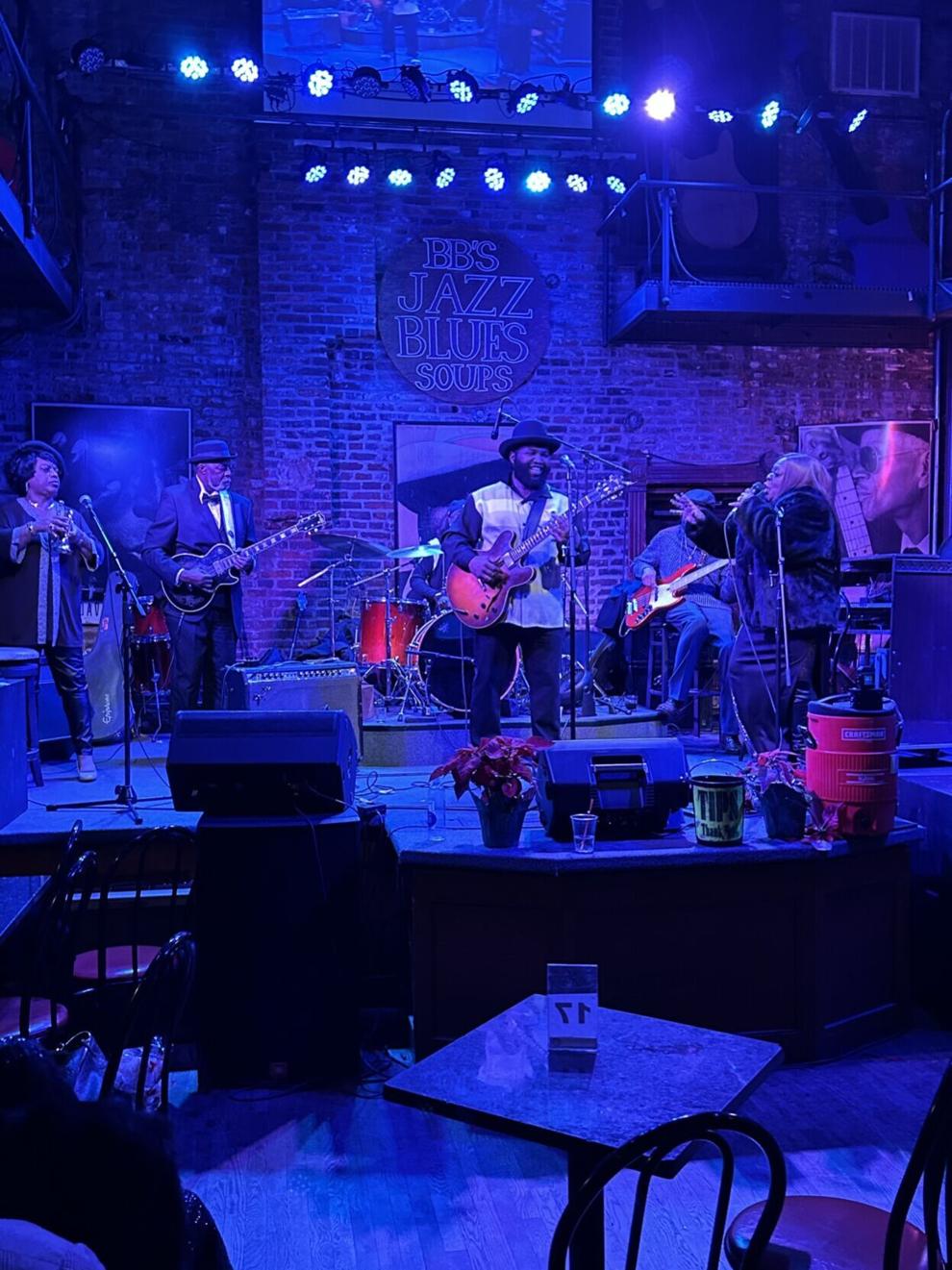 May says the closure will allow time to
revise a business strategy to "remain viable and continue BB's musical message to St. Louis."
Mark O'Shaughnessy opened BB's Jazz, Blues & Soups in 1976.
What the venue will look like moving forward is to be determined, but there will be changes. The club will present music as always, but it's possible that dining could be discontinued.
"Nothing is definitive in terms of what the future will look like," May says. "We need to go back and realize where the mistakes were made, where we can improve, how to stop the bleeding, and resurrect ourselves with honors."
May says keeping BB's afloat in 2022 was tough; it actually was doing much better at the height of COVID. The business thrived after its summer 2020 pandemic reopening while most venues remained closed.
"We were the only game in town," May says. "It was stressful, but we were doing well with the least amount of people (on staff and in seats with reduced capacity). The cover charge went up to make sure musicians were compensated."
But he says BB's Jazz, Blues & Soups didn't properly respond to changing audiences and expectations. Instead, he focused on attracting new customers with brunches and other special events.
"A lot of things are different from where we were before," he says. "Blues fans have gotten older. I think our problem was just trying to work our way back to where we were and realizing after a year of post-COVID, it won't happen."
And along the way, May says, "the joy of music got lost."
May also points to car break-ins and other downtown crime. Visitors "don't wanna be downtown at all. ... The only way for downtown to be improved is to believe in it and support it. If you're afraid of the environment, then you're helping feed that fear."
BB's Jazz, Blues & Soups has closed twice in the past and managed to rebound, May says.
"It wasn't an easy decision," he says. "But it was necessary to survive."