A belly-flop of a show at St. Louis University in 2001 left a bitter taste in comedian-actor David Cross' mouth, not to mention those in the audience.
Cross, booked to perform as part of the school's Welcome Week, delivered his usual set. But it was deemed offensive by concertgoers and by the university. (Anti-Catholic jokes didn't fare well at the Catholic university.)
He hasn't performed in St. Louis since. But the "Arrested Development" actor makes his return Sunday night with his "Oh Come On" tour at the Pageant.
"I truly don't have any grudges," Cross says.
"I always said I wanted to wait until the (Boston) Red Sox took the (Los Angeles) Dodgers in five games, and that was a long time coming. Of course the Red Sox played in multiple World Series but never against the Dodgers and in five games. So everything fell into place," Cross jokes.
He says his friend Brendan O'Malley, who lives in St. Louis, helped convince him to return.
Though Cross acknowledges his show at SLU was crap (our word; not his), he says he never really had a problem with the city itself; the issue was with the university.
"That was really on them," he says. "They didn't do their due diligence. They had no idea what my stand-up was. That doesn't reflect on the city. I want everybody to understand I never said I hated St. Louis and that I was never going back."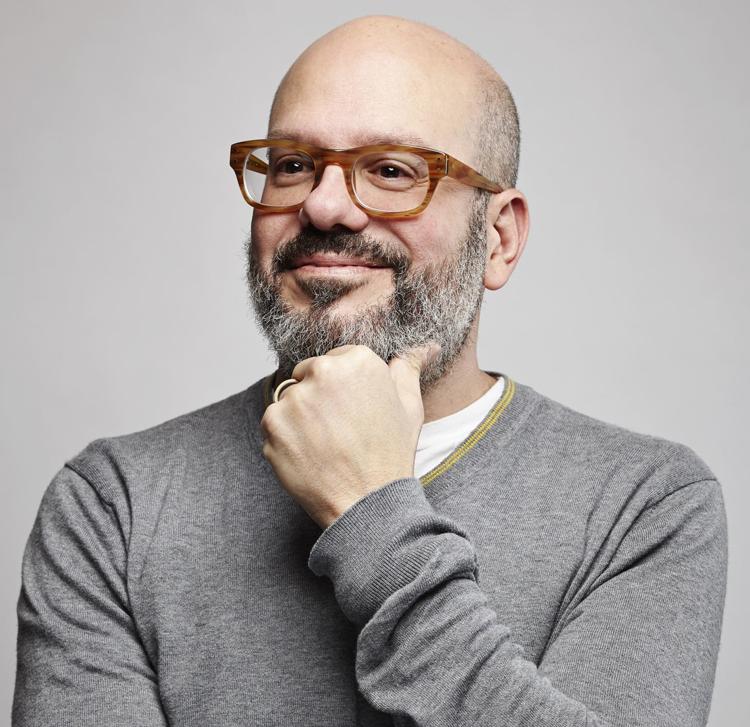 Cross' lack of St. Louis shows since 2001 was more a result of the way tours work. Routing, which he doesn't control, never pointed him to St. Louis.
His track record with audiences here wasn't good anyway.
"It's a city (where) I've never done well," he says. "So it was a very easy thing to go, 'If St. Louis isn't on there, I'm not going to fight to bring it back.' It's easier to go somewhere else. That's how it is with most stand-ups. America is a big country, and there are lots of places to do comedy."
But this time, when St. Louis wasn't on his schedule, he requested it. He didn't want his friend to have to drive to Kansas to see him.
"I'm looking forward to this," he says of Sunday's show. "It's a fun set to do. I'm getting toward the end of it. St. Louis is the third -to-last show that I will ever do this set. So I'm gonna enjoy it and have a good time. And I'm looking forward to performing in St. Louis for years to come."
Cross, whose latest stand-up album is "... America ... Great" (2016), says his current live set is made up three parts. One third is "jokey jokes, some of it dark, some of it silly. It doesn't matter what your politics are. You can just enjoy it."
Another third is anecdotal, and another third is topical. "Trump is a part of that," he says of the latter. "But this has always been the recipe — a little something for everyone. I imagine there will be a handful of people who won't like what I have to say. It always happens. It would be weird if it didn't."
The show has evolved a bit from when he released "... America ... Great" in 2016. He says the mood of the country was different, and Trump was "just a silly clown" amid a bunch of Republican candidates. "Now he's the president, and things for a lot of people are markedly worse and demonstrably awful. I have plenty to say about him, though it's less about him and more about his fans."
His young daughter with wife Amber Tamblyn is part of the set. "I talk about what it's like having a kid in the country right now, watching that evolution."
Earlier on the tour, Cross discussed actress Charlyne Yi's accusation in 2017 that Cross had made racial comments to her and remarked on her "tattered pants" 10 years ago.
"I did talk about it, but it didn't last more than four shows," he says. "I don't think anybody gave a (crap) and didn't know what the reference was. It felt like a huge speed bump in the show. Perhaps I was too close to it then, or maybe it wasn't funny enough or universal enough. Maybe I just need to re-approach it.
"I made the terrible mistake of apologizing to her in private, not public, within 48 or 24 hours. The whole thing kind of blindsided me. To this day I don't remember the event. And I want to be clear, I believe she experienced the things she experienced. The thing about making fun of her being poor for the way she was dressed — do you see how I dress? I would never make fun of somebody for being poor.
"It was an ill-fated attempt at a joke that didn't go over and anybody who knows me knows I am not that."
What David Cross • When 8 p.m. Sunday • Where The Pageant, 6161 Delmar Boulevard • How much $37.50 ($5 from each ticket goes to Let America Vote) • More info 1-800-745-3000; ticketmaster.com