The fate of the Kiel Opera House was uncertain for years, but the stately structure that debuted downtown in 1934 eventually got a second chance. As Peabody Opera House, the venue's royal reopening Oct. 1, 2011, featured Aretha Franklin, the queen of soul, and Jay Leno, the king of late night, along with rock 'n' roll pioneer Chuck Berry and Dennis Edwards of the Temptations.
After an 18-month pandemic closure, a trio of comedy shows by frequent guest Jim Gaffigan helped welcome patrons back to Stifel Theatre this month. Upcoming shows include Gary Clark Jr., Joe Bonamassa, My Morning Jacket, Gabriel Iglesias, Rickey Smiley and the farewell tour of "Rent."
In the past decade, the stage where Frank Sinatra and the Rolling Stones performed has presented 626 performances — concerts, comedy, family shows and theater — and has welcomed 1,174,800 guests. And then there are the 158 weddings, 50 galas, 23 conferences, and hundreds of corporate and social events that have been held at the venue.
Stifel Theatre general manager Todd Mitchell says the 10-year anniversary is a good opportunity to look back — and forward.
"We've got a good amount of history to point to with agents and acts and promoters and say, 'Look, we've proven ourselves,'" he says. "We've proven to be a good room to put your artists in."
Mitchell, who is also general manager of the adjoining Enterprise Center, says the venue's owners have invested time and money to ensure "the room feels as good as it did 10 years ago when we reopened it."
A major sound system upgrade is expected for 2022-2023.
The venue is owned and operated by a group that includes Chris McKee (principal and chief development officer of CRG), Joe McKee (CEO of Paric Corp.) and the Blues ownership group, headed by team chairman Tom Stillman.  
"It's an emotional time for us," Chris McKee says of the anniversary. "It was such a hard deal to do originally. The building had been closed for so long. It needed so much work. And then to get it going and have to figure out what works and what doesn't work and how to make it come along, we feel super blessed.
"We have an amazing staff, from the management team on down to the folks who work as ushers, ticket takers and food staff. We're super grateful. It's been an amazing ride."
But it hasn't always been an easy ride.
'The city believed in us'
Kiel Opera House closed its doors after a May 4, 1991, performance by the St. Louis Philharmonic Orchestra. Bringing the building back to life, restoring its original Art Deco design and incorporating state-of-the-art upgrades, was a $79 million undertaking.
"If you think about it, we put the finance package together during the worst recession of our lifetime," Chris McKee says. "The fact that the city believed in us and we were able to pull it off in the middle of a recession with a building that was closed some 20-odd years is really a remarkable accomplishment for the city, for the Blues, for ourselves.
"At the time, we were just trying to get it over the goal line."
Getting the project approved and financed took from 2007 to 2010. And then came a year of construction. 
There were days when the group wondered whether they would be able to pull it off, but they always believed in the building and the community.
"It was too amazing of an asset not to be open," Chris McKee says.
When opening night came around, even McKee was stunned — especially considering he and his brother, Joe McKee, had zero experience with operating a theater.
"Seeing a theater reopen is an incredible honor," Chris McKee says. "I remember seeing Aretha Franklin, full of energy, during her last performance here in St. Louis. A lot of us got to see her one more time, and she was pretty incredible."
Franklin had been scheduled to return to the venue in 2016 for the Cedric the Entertainer and Friends gala, but she canceled for health reasons. Smokey Robinson replaced her.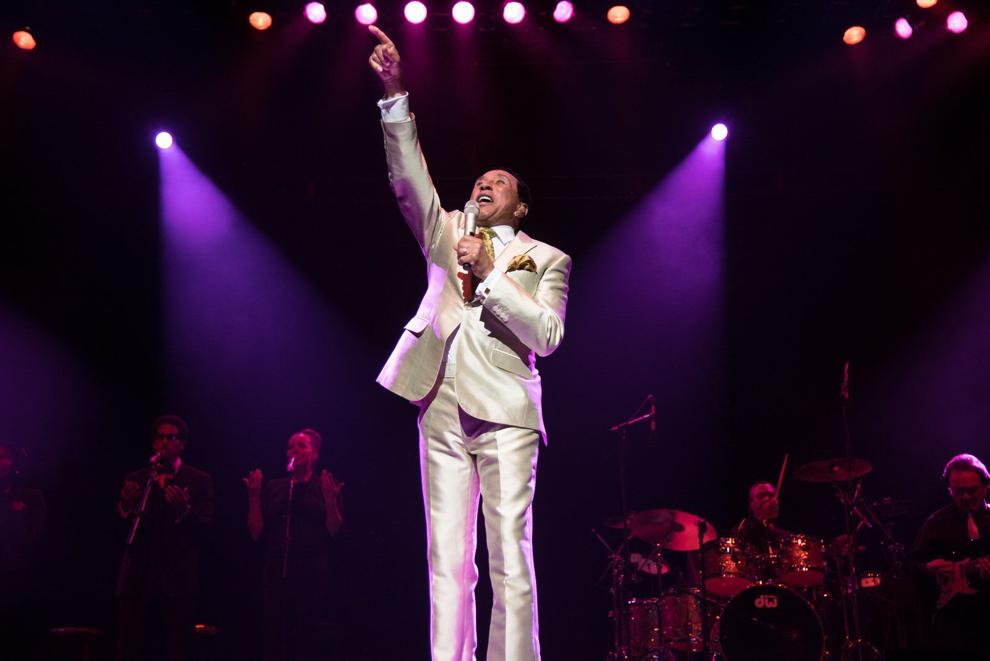 Chris McKee says Leno was especially gracious at the grand reopening gala, visiting all the parties in the ballrooms and taking as many pictures as possible.
"I don't think he turned anybody away," he says. "It was a night none of us would forget."
Stifel Theatre has been on a roll ever since, providing another major entertainment destination downtown.
"Prior to its opening, there weren't any proper theaters running, no proper theater for concerts and Broadway shows downtown — it was only in the arts district," says Mitchell, the venue's GM. "I think it has brought life back to the Market Street corridor between the Arch and Union Station and continues on to the new soccer stadium."
One uncertainty was whether St. Louis could support two theaters that present touring Broadway shows.
"That was a critical question," Chris McKee says. "We believe the Fox Theatre leads the way on Broadway. We have a friendly relationship with the Fox and love what they do and what they bring to St. Louis from the Broadway side.
"We have a much more modest Broadway schedule but feel our theater does great with comedy and special events and concerts. What's the mix of those events that best suits us and allows us to be profitable? It took two or three years to figure it out. And just when you think you have it figured out, COVID hits."
Getting back to normal
Reopening now has been met with anticipation and apprehension, along with pent-up demand, the operators say. Gaffigan was one of the last acts on the Stifel stage with shows February 2020 (another comedian, Chris Tucker, actually closed out Stifel Theatre for the time March 7, 2020).
Chris McKee says Gaffigan's recent shows "were really good. We're not 100% where I wanted to be, but it's close. I think it's gonna take time to be where we really want it to be. People are still uncomfortable being indoors, even with vaccines and COVID tests. I get it. I think it will take a little while."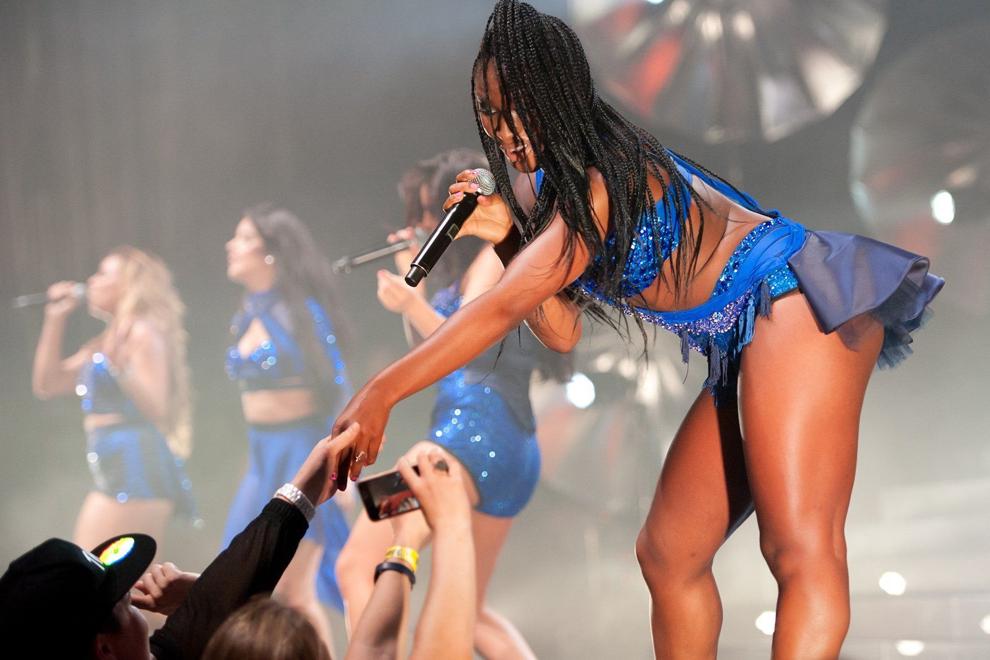 We're tracking St. Louis establishments where you should be prepared to show your CDC vaccine card.
Starting Oct. 15, the venue requires guests to present proof of full COVID-19 vaccination or a negative test from within 72 hours of showtime. 
"A lot of people are going to come, and a lot of people are going to take a more apprehensive look at it," Mitchell says. "We're trying to provide the safest environment we can with the COVID restrictions we put on. We're trying to make guests feel as comfortable as we can."
Stifel Theatre is keeping the celebration low-key with a ticket giveaway contest, rather than presenting a big anniversary event that would be in danger of postponement or cancellation. The pandemic isn't over, after all. 
"We would have wanted to do something larger — hit the anniversary date on the head — but it wasn't something we could do," Mitchell says. 
Instead of pushing a 10-year celebration to a later date, the venue will just mark the next big milestone.
"We're going to wait for 15 or 20," Mitchell says. "But we're still recognizing the building turns 10. We're putting that out there to our guests and to the touring industry — 'Hey, by the way, we turned 10.'"