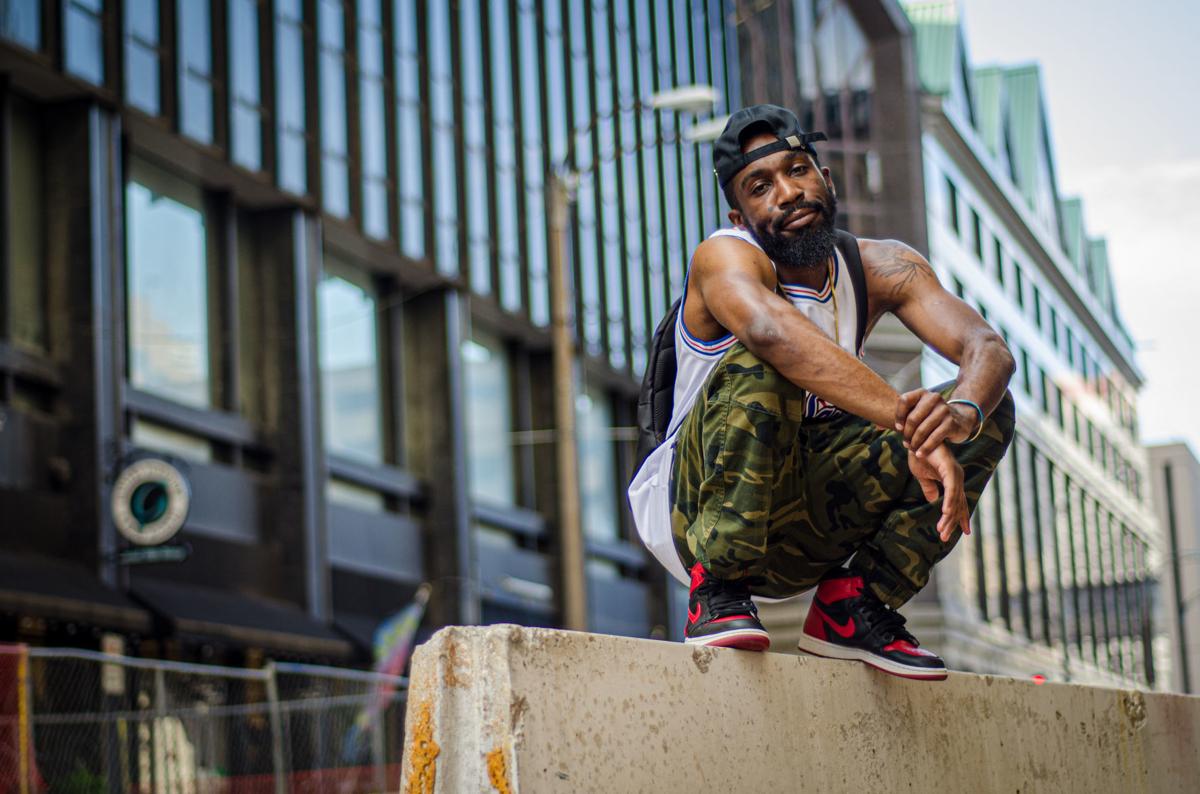 East St. Louis rapper Ackurate spent most of last year away from the music scene while dealing with depression. But he's feeling better and packing a punch as headliner of this weekend's ConsciousFest.
It'll be his fourth time performing at the burgeoning local festival and his first time as a headliner.
"Honestly, it shocked me heavily — I'm honored," Ackurate says of his biggest St. Louis show to date. "It's something incredible in my eyes. I was like, 'Wow.'"
He has performed at SLUM Fest both as a solo act and with Rec Riddles as the short-lived duo ReAcK. He's also performed at festivals including SXSW in Austin, Texas, and A3C in Atlanta.
Performing at ConsciousFest is special for Ackurate. The event celebrates blackness and the different aspects of black culture through music, art, literature, fashion, food, health and more. The event includes a Black Market vendor area.
"It's about understanding self, understanding others and unifying a community of people coming together to learn together," says Ackurate, whose name is a play on the word "accurate" with the first three letters representing "acquiring consistent knowledge."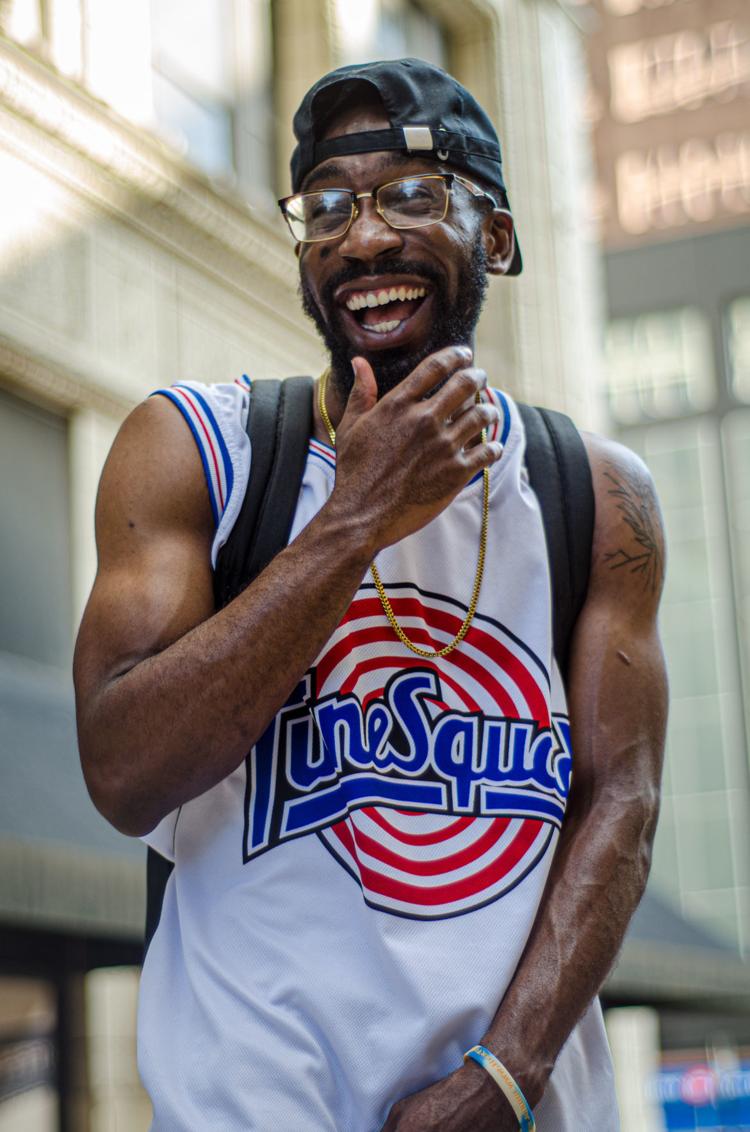 At ConsciousFest, he says, "all the negativity, judgment, envy and jealousy out there is gone. You can go there and be comfortable in your skin. You can't judge a culture just by the media portrayals. There's so much going on in St. Louis, and we need events like this to unify people, show that it's going to be all right."
He says the event will recognize the many St. Louis children who have been killed by guns this year. Ackurate, formerly a second grade teacher, had mentored of one of the boys who died.
In 2018, Ackurate closed ConsciousFest. The scheduled headliner had to leave early, and Ackurate, who'd been scheduled to perform before the headliner, took his place at the last minute. He ended his set with an introspective song called "The Righteous Soul."
"I got to the last line and burst into tears," says the rapper, who was battling depression at the time. "I couldn't stand up. I got myself together and saw men, women and kids crying, too. It was just a great set. So many people came up and gave me a hug."
For his return to ConsciousFest, he plans to keep it soulful, transparent and relatable. "I want to let the crowd know we're in this together. I create for myself, but I also create for the multitudes. That was my journey, to find that voice. And when I'm blessed with an opportunity like this, I want to bless others."
Ackurate will bring St. Louis acts including Riley B., Tank the Machine and Fluid onstage for his set. Prospect is his DJ.
While managing depression and alcohol abuse, Ackurate tried using his music to cope. But he learned that doesn't work.
"I was covering up a lot of things, smiling in people's faces while inside I was tormented," he says. "It had a big effect on my relationships with people and my music. Now, I understand the importance of having a genuine connection with self."
He opted not to see a therapist. "That's a person's job; it doesn't mean they give a damn about your well-being. It was better for me to be around people who gave a (expletive) about me."
Ackurate constantly reminded himself he'd get through his issues and namechecks God, his parents, friends Nato Caliph and T-Dubb-O, and Kazia Steele for seeing him through dark days. He says he's never felt happier.
"As adults, you forget about the carefreeness of living, and you either overdo it or underdo it," he says.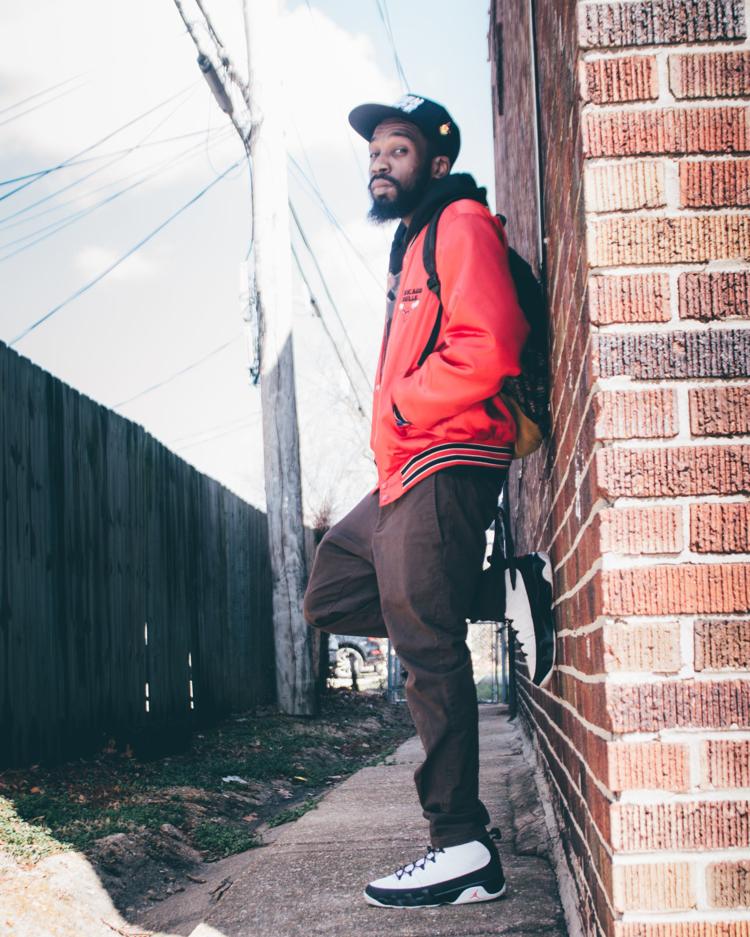 He wrote often during his depression, including the song "The Righteous One," on which he talks of his struggle, his "silent cries that people never heard." A song coming out of a happier place is "Sin," on which the world "sin" refers to archery. There's also "1991," which he wrote after the death of his grandmother.
His music now reflects his trying to be emotionally relatable as an artist. "That's a fight I had with myself. 'Am I well enough to be able to express everything that's going on?' I learned to kick away my pride as a man and express emotions as best I can."
He's currently finishing his upcoming album, "Audio Archer."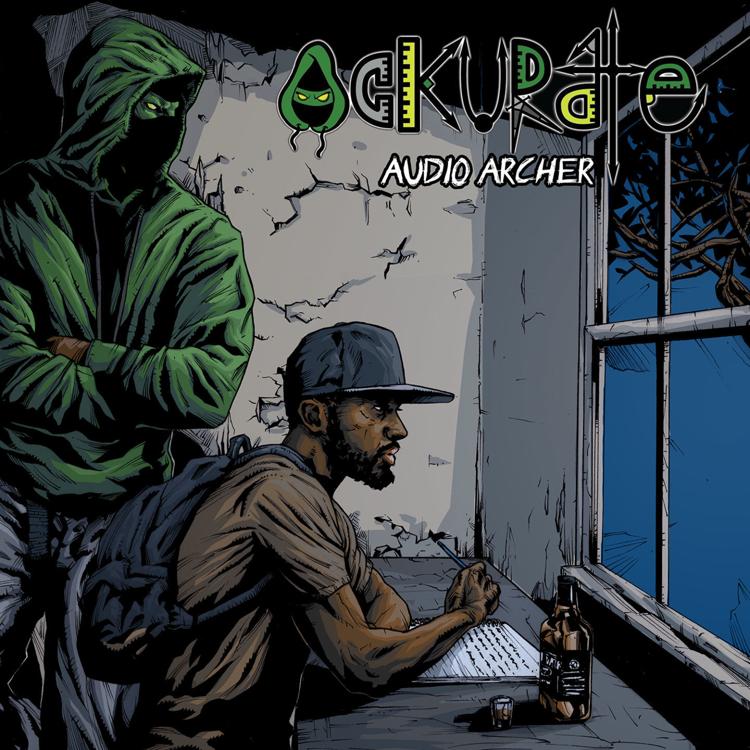 What ConsciousFest • When 11 a.m.-8 p.m. Saturday • Where 4057 Evans Avenue • How much Free • More info consciousfest.net
"I was covering up a lot of things, smiling in people's faces while inside I was tormented. It had a big effect on my relationships with people and my music. Now, I understand the importance of having a genuine connection with self." 

Ackurate on depression