When an analog tape machine practically fell into Al Holliday's lap two years ago, the St. Louis singer and musician knew he couldn't just let the piece of vintage equipment go unused.
"It planted a lot of seeds," Holliday says. He thought his R&B act, the East Side Rhythm Band, could sing backup for a selection of St. Louis artists, the way the Los Angeles-based Wrecking Crew did for numerous artists back in the day, recording on an analog tape machine.
He'd been wanting the equipment forever, desiring the texture and warmth it provides over the "very sterile and unforgiving" nature of digital recording.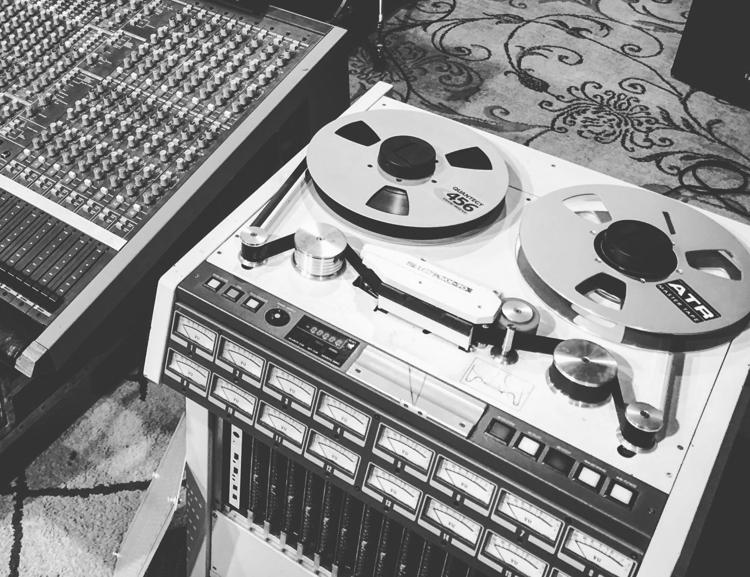 A friend told him the machines show up on Craigslist occasionally, and Holliday found one just a mile from his home. When he went to check it out, the machine didn't work. The seller reduced the price, and Holliday rolled the dice and bought it.
He was able to repair the machine when he got it home.
"It was scary how it all happened," Holliday says.
But it was scary good — what resulted is the new "All St. Louis Revue Vol. 1," an ambitious album recorded by Holliday and his East Side Rhythm Band and produced by Holliday, JB Anderson and Zagk Gibbons. The project was recorded live to analog tape over three sessions at Gaslight Studio.
The band plays the songs of St. Louis musicians Brian Owens ("When a Grown Man Cries"), Emily Wallace ("South City," featuring Holliday), Roland Johnson ("Sweet Little Nothings," featuring Paul Niehaus IV), Kenny DeShields ("Imagine"), Eugene Johnson ("Play One More"), Neil C. Luke ("How Long Can I Go On Like This?"), Big Mike Aguirre ("Free Yourself," featuring Wallace), Tommy Halloran ("Easiest Thing in the World," featuring Kari Liston) and the late Nathan Jatcko ("Bittersweet Home Chicago," featuring Holliday).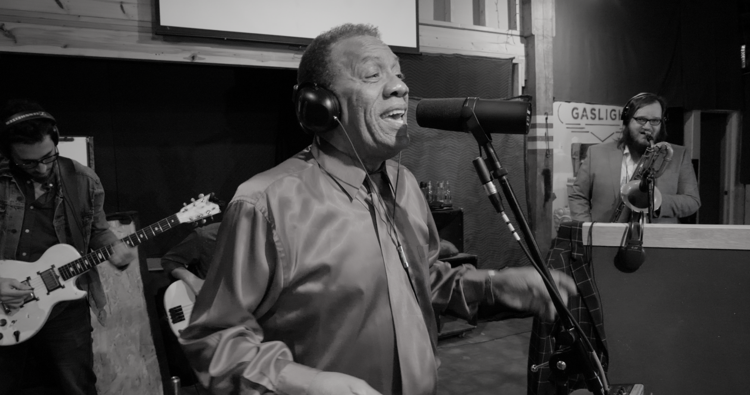 "It was no small feat. It took a while to see how we were going to make this happen. It sounded like a great idea, but it was easier said than done," Holliday says.
The recordings took place over three days with three tunes recorded each day. All of the vocals and performances are live; there were only a few overdubs later.
Owens wrapped his part in 15 minutes and spent the rest of the time jamming with the band. Veteran player Roland Johnson didn't rehearse and "just showed up in his suit, got a drink and he was off to the races," Holliday recalls.
The album is a mix of classic soul and R&B, along with some Americana, singer-songwriter and jazz. "The thread that connects it all is all the songs were written in a very classic style. They're all timeless, organic, universal songs that'll still be good to sing in 100 years," Holliday says. "We sought quality songs. It was a difficult decision to come up with the list. We wanted to cover a diversity of backgrounds and people while representing the best of St. Louis."
DeShields' "Imagine" is also featured on the new "The Kingdom Sessions" album, the Russ Mohr-led project with St. Louis artists. Though the song is the same, the arrangements aren't.
"Their version version is the more contemporary version," Holliday says. "Our version is more us, more live to the take."
DeShields' voice came out sounding distorted, and they decided to keep it that way. "We could have re-recorded it and made it sound clean, but it had a certain feeling we couldn't replicate. It was more gritty."
"Bittersweet Home Chicago" was written by Jatcko and is included here, performed by Holliday, in his memory. Jatcko died in 2018 of suicide.
"It meant a lot for his family for us to do it," Holliday says. "Nate didn't sing on his song. It was always a female vocalist. It meant a lot to the family that a man sang it. It was like Nate was singing it."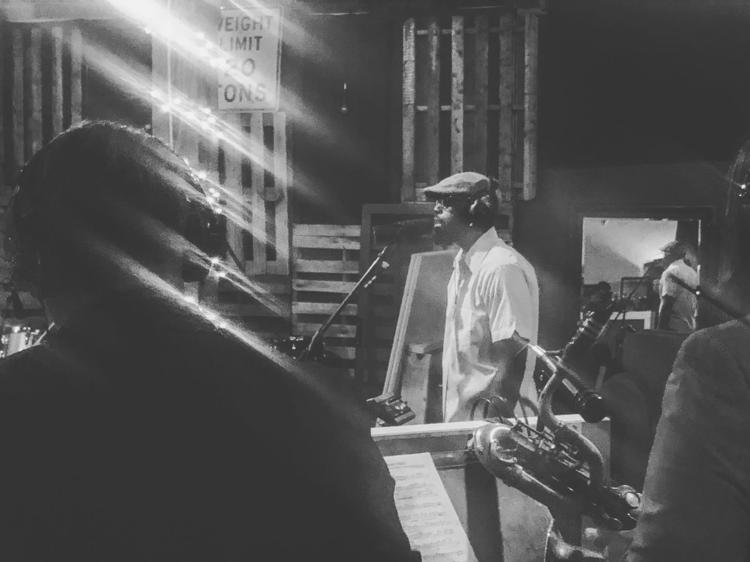 Holliday recognizes he wasn't able to include all of the best St. Louis artists on one album. But he says a second and third volume will bring more artists into the mix.
"All St. Louis Revue Vol. 1" — with the exception of a track or two — will not be available on streaming services. CDs, vinyl and downloads will be available.
"It's a decision to avoid making an album and giving it away for free," Holliday says. "If we as artists, producers, believe in the value of music, we have to add value to it. Tossing it for free into the digital world isn't fair to the artists."
The album will be celebrated Friday and Saturday at Off Broadway, with a different lineup each night.
Holliday decided two nights would better accommodate the musicians' schedules.
"Some of them were available Friday; some were available Saturday," he says. "We thought about Delmar Hall, but then said what if we did something more scaled back, more intimate and took our time."
What "All St. Louis Revue, Vol. 1" album release • When 8 p.m. Friday-Saturday • Where Off Broadway, 3509 Lemp Avenue • How much $10 nightly • More info offbroadwaystl.com