Twenty-six years after its release, Alanis Morissette fans are swallowing "Jagged Little Pill" like never before.
There's the current Broadway play, the upcoming HBO documentary (from which Morissette has distanced herself, but that's another story) and an anniversary tour that played a packed Hollywood Casino Amphitheatre Saturday night.
"The Jagged Little Pill 25th Anniversary Tour," featuring Garbage and Cat Power, delayed a year by the pandemic, marked Morissette's seminal album that opened the doors to a slew of new female singer-songwriters as the music industry scrambled to find the next Alanis.
But there would only be one Alanis Morissette. And in case anyone forgot how influential and big "Jagged Little Pill" was, a very generous clip package preceded Morissette on stage featuring a montage of her music videos, talk show appearances, award show performances, movie roles and stars from Beyonce to Pink singing her tunes.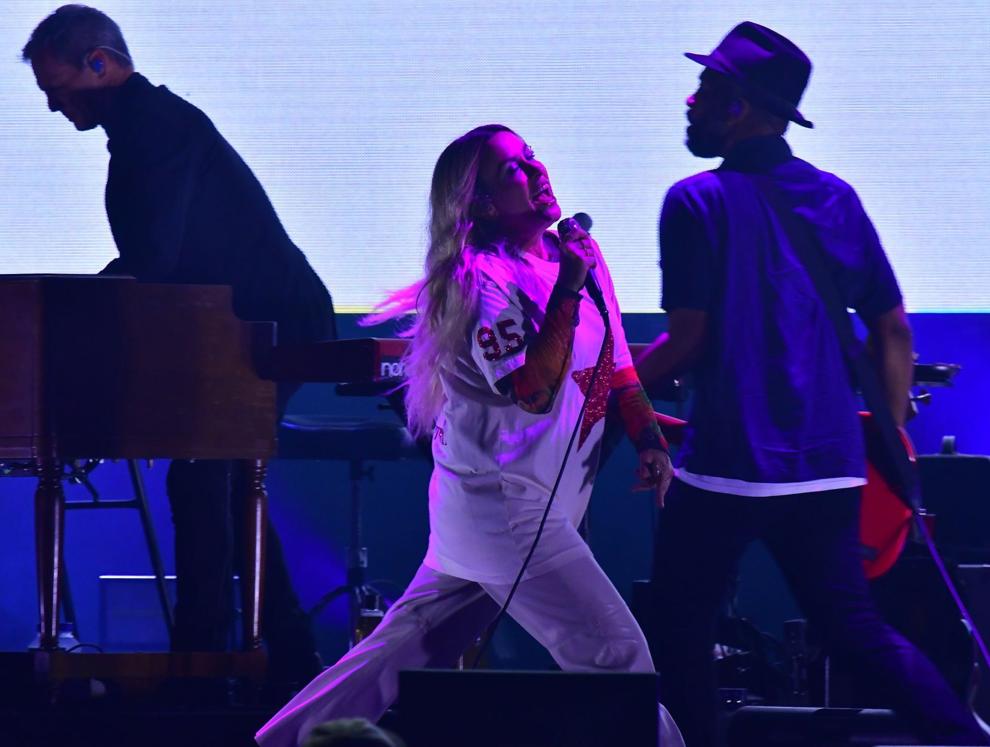 Reminder of relevance in hand, Morissette and her band hit the stage hard with the driving "All I Really Want," the first track on "Jagged Little Pill," accompanied by protest footage highlighting Black Lives Matter and peace sign symbolism.
Morissette took the huge crowd at Hollywood Casino Amphitheatre through the album her own way.
Though she'd play the entire album, she didn't go in order, sprinkling in a number of non-"Jagged Little Pill" songs into the mix as well.
But of course we're here for "Jagged Little Pill" first and foremost, and Morissette captivated us all over again with her big distinct wails, not a bit undiminished by time; her tirelessly stalking the stage back and forth like a panther; her whipping out her harmonica every few songs or so, first on "Hand in My Pocket"; and spinning herself around in a circle while tossing her now-blond hair wildly.
It was the best throwback you could ask for this weekend, and Morissette stayed faithful to her tunes, giving fans songs such as "Head Over Feet," "Hand in My Pocket" and "Perfect" pretty much the way they remembered the songs.
And that especially mattered when "Ironic" and "You Oughta Know" came around, transporting us all back to the '90s, regardless of whether you were grooving to the songs back then.
She gave a notable lyrical twist near the end of "Ironic," taking the line "It's meeting the man of my dreams/and then meeting his beautiful wife," changing wife to husband, drawing cheers.
Songs she pulled for other projects included "Reasons I Drink," "Ablaze" and "Smiling." Morissette also did a cool little thing throughout where she'd use one of her songs as the intro to another of her songs, such as singing a bit of "Hands Clean" at the top of "Forgiven."
"Uninvited" and "Thank You" came during the encore, closing out the venue's only female-led lineup this season.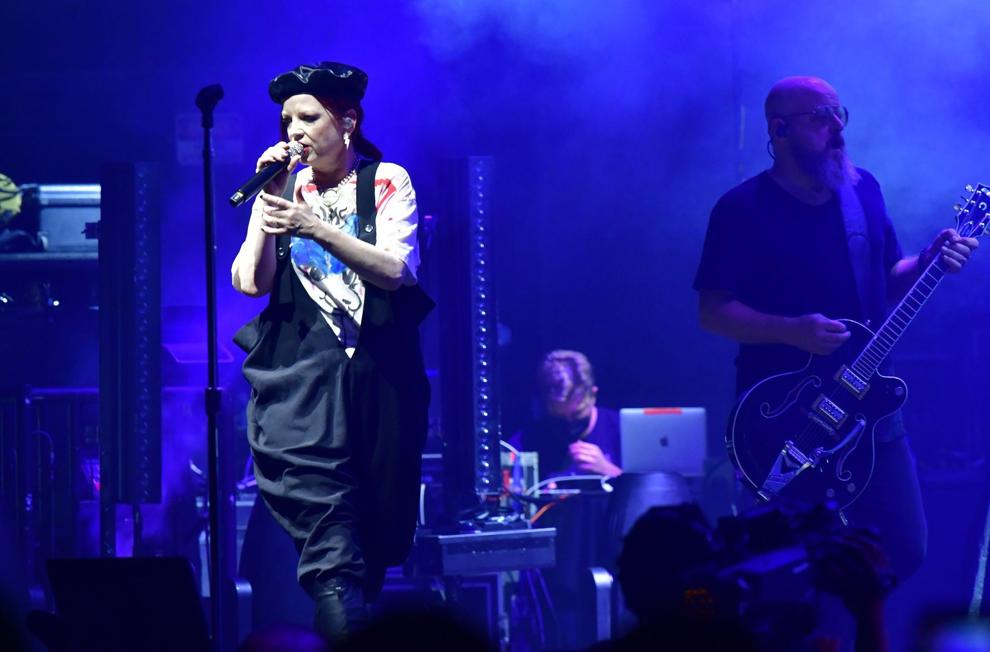 Garbage, fronted by Shirley Manson, has still got it as well and had its own celebrating to do. Garbage's self-titled debut album was released the same year as Morissette's "Jagged Little Pill."
The crowd warmed as the band performed "Stupid Girl," which brought in Donna Summer's "I Feel Love," "Only Happy When It Rains," "#1 Crush" and a take on Depeche Mode's "Personal Jesus."
"You're a sight for sore eyes," the admittedly chatty Manson told the crowd.
"The fact we're all still here from the '90s is truly a miracle," Manson said. She also shouted out fellow rockin' women who came before her such as Chrissie Hynde, Debbie Harry and Stevie Nicks and said acts like herself, Morissette and Cat Power represented the second generation.
Manson also pointed out how St. Louis has a special place in her heart. It's the city where her husband, record producer Billy Bush, was born.
Liz Phair, who was on the tour originally, dropped off before the tour started, replaced by Cat Power.
@Alanis was incredible last night… there isn't a voice on the planet that can touch what she can do. Goosebumps for 2 hours.

— Jeremy Todd (@HonkyTodd) September 19, 2021
St. Louis and beyond definitely showed up to the @Alanis show.

— Social Worker for #BlackLivesMatter (@gaysocialworker) September 19, 2021
Kinda upset I missed Alanis Morissette at home last night

— Marcus Graham's boss (@jacquelinbroyer) September 19, 2021
I wish you would require proof of vaccine or negative COVID test for your tour even if venues don't. We're skipping the St. Louis show because we won't feel safe.

— Allison🏳️‍🌈✊ she/her (@agentalpo) August 18, 2021