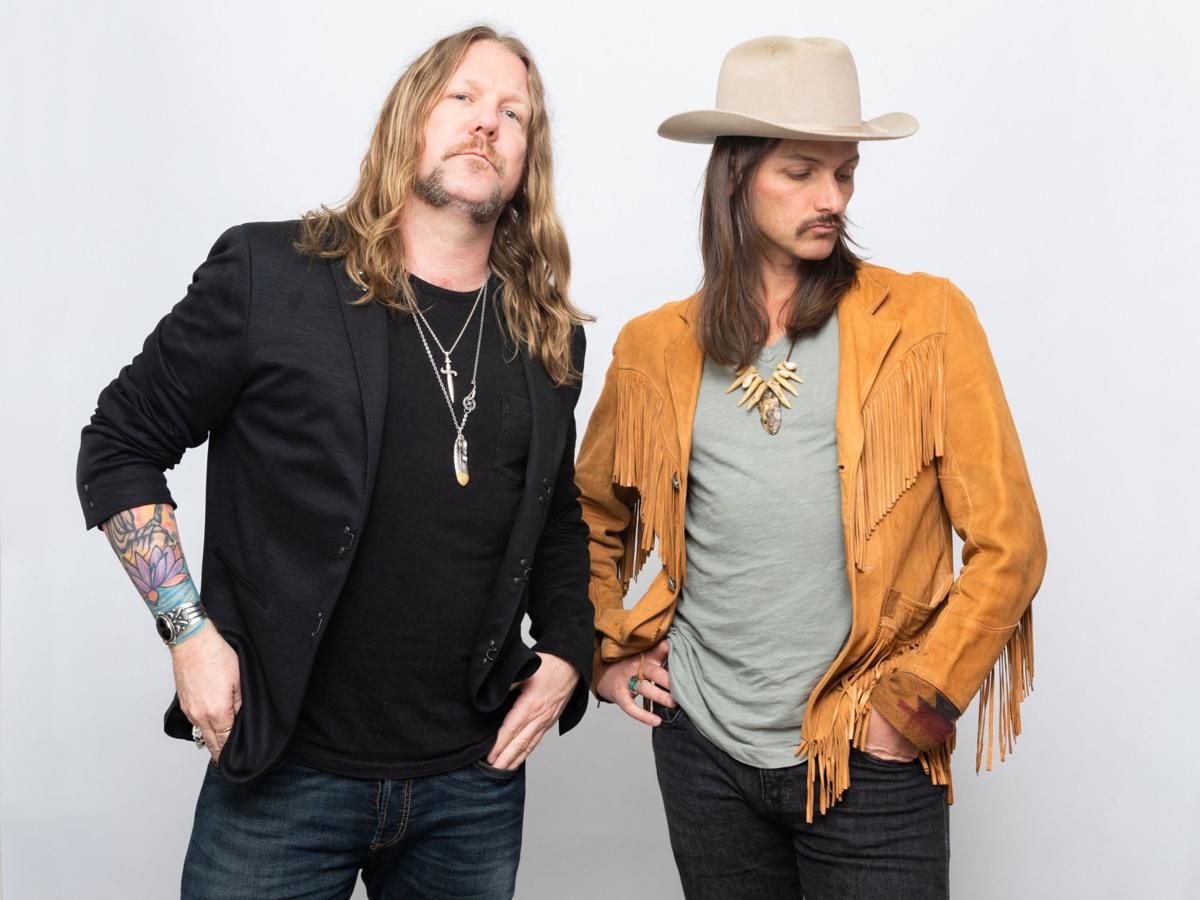 When the Allman Betts Band unveiled its debut album, "Down to the River," in 2019, it was a pairing of sons of music royalty. The group is anchored by Devon Allman and Duane Betts, whose fathers are the late Gregg Allman and Dickey Betts, respectively, of the Allman Brothers Band.
"We're not in our 20s anymore, but we're a new band," Allman says. "That's a weird kind of thing. We just wanted to keep things on the pipeline."
Writing for the new album began last summer during promotion of the first album.
Allman, who lives in the St. Louis area, has released music as part of Royal Southern Brotherhood, the Devon Allman Band and Devon Allman's Honeytribe.
But he says the Allman Betts Band's "Bless Your Heart," his 10th album overall, is the one he's most proud of.
"I think it's the confidence in the seven-piece band," he says. In addition to himself and Betts on guitar and vocals, the jam-rock band features Berry Duane Oakley on bass and vocals, Johnny Stachela on guitar and vocals, John Ginty on keyboards, R. Scott Bryan on percussion and John Lum on drums.
He says the confidence is demonstrated "in the writing, the depth and diversity of the material. There's a lot of different sounds on the record. In the past it's been 'Aww, man, I don't need to hear that.' Now it's 'Turn that up.'"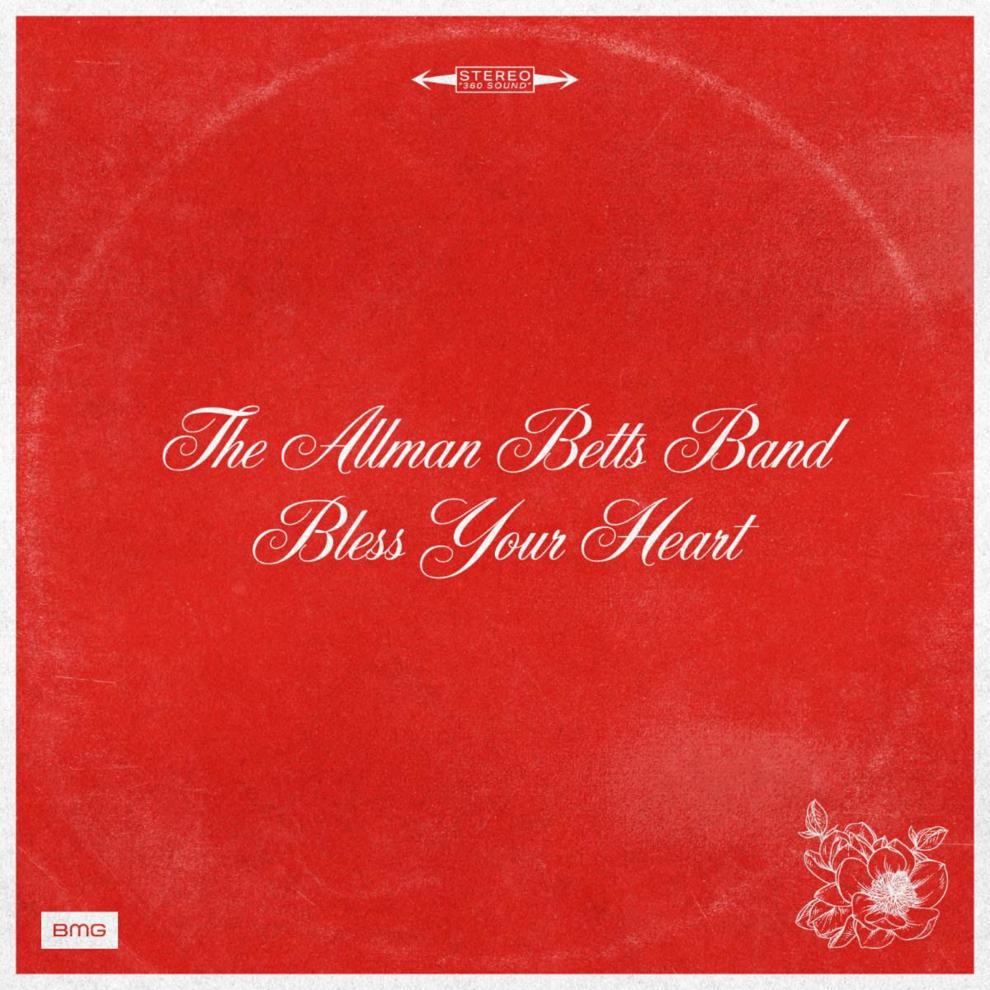 With "Bless Your Heart," the Allman Betts Band wanted to make "music that moves people — and that makes people move. ... If the first album was a postcard saying 'Here we are,' this one is a detailed love letter. There's lots of growth. Were starting to find an identity."
The album mixes different vibes and emotions — "lots of grown-ass man stuff," Allman says. For example: Betts on "Ashes of My Lovers," a song expressing regret, and Allman's "Southern Rain," which addresses the death of his parents.
Allman's mother, Shelly Kay Jefts, died shortly before his father's 2017 death.
"There's elements in there of being OK with the lumps we've taken," he says.
"Southern Rain" wasn't an instance of Allman sitting down and deciding to write a song addressing his loss, but it is something that took over him. The song came to him while on a tour bus.
The last time Allman and his famous father were together, his father told him how proud he was of him.
"It was amazing to finally hear that from my dad," Allman says. "The chorus is 'I believe in you and I will be with you,' from my dad's perspective. That was a heavy day when my dad told me that. I left his house, and I knew I would never see him again. It's a pretty cathartic experience to put that in a song, and it felt good to share that with people."
The band returned to the classic Muscle Shoals Sounds Studio to record "Bless Your Heart" — the same studio where they made "Down to the River." Matt-Ross Spang produced; he also produced "Down to the River" and is known for his work with Margo Price, John Prine and Elvis Presley.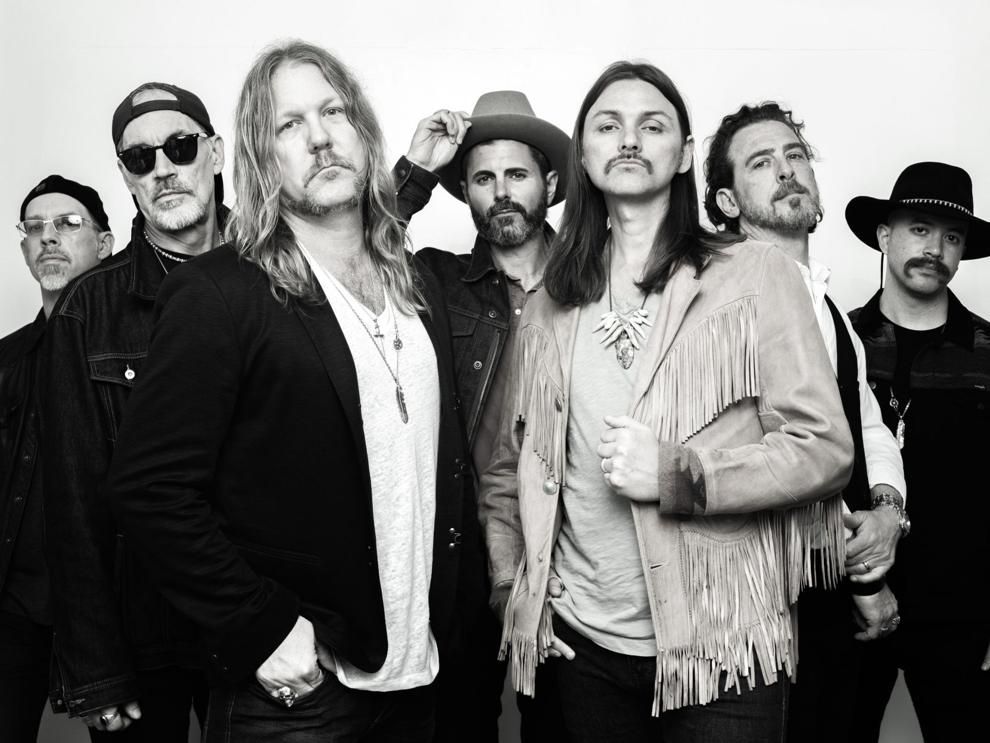 "We still had more to say from Muscle Shoals," Allman says. "I think this record was kind of like a sequel in a way. I love the analog aesthetic. There's no digital anything. It's kind of raw and has a sepia-toned sound."
The lead vocals were recorded at Sawhorse Recordings, another St. Louis touch that Allman enjoyed bringing to the album. Chris Turnbaugh engineered the vocal sessions on "Bless Your Heart."
When the Allman Brothers Band made its first album, they hadn't played even one date together. This time around, the band was familiar with one another, having played together on tour all over the world.
"We've really become a collective unit just growing together and trusting ourselves to stretch out," Allman says.
He also saw Betts come into his own. He had played with his father's band as well as with Dawes.
"He's always been a side guy in the bands," Allman says. "This is his first opportunity to be one of the bandleaders. He has really found his voice. The guitar, he has always had that down, but he's got some other tricks he's really honing. I'm really proud of him. I could do all this on my own, but it's a pleasure to do it with someone dedicated to the craft."
The Allman Betts Band is already talking about what may be in store for the next album. Allman is thinking the band may give the vintage, distorted guitars a rest and head to the Caribbean to create music that's more island-centric and hippie-friendly. He also likes the idea of waking up on an island every day while working on the album.
"It was kind of cool — a little validation," Allman says. "It's pretty wild to know you're on national TV and see all the numbers for the band across the board ramp way up after that. Wow, the power of national TV. It was insane."
In addition to releasing "Bless Your Heart" and its accompanying singles, Allman has stayed busy. Two weeks into the pandemic, he kicked off a Facebook Live concert series from his house, the "We Are Still All Together Tour." And the band has been playing drive-in concerts, which he hopes will continue through the end of the year.
The band hopes to return to stages by spring.
"If the first album was a postcard saying 'Here we are,' this one is a detailed love letter. There's lots of growth. Were starting to find an identity."

Devon Allman