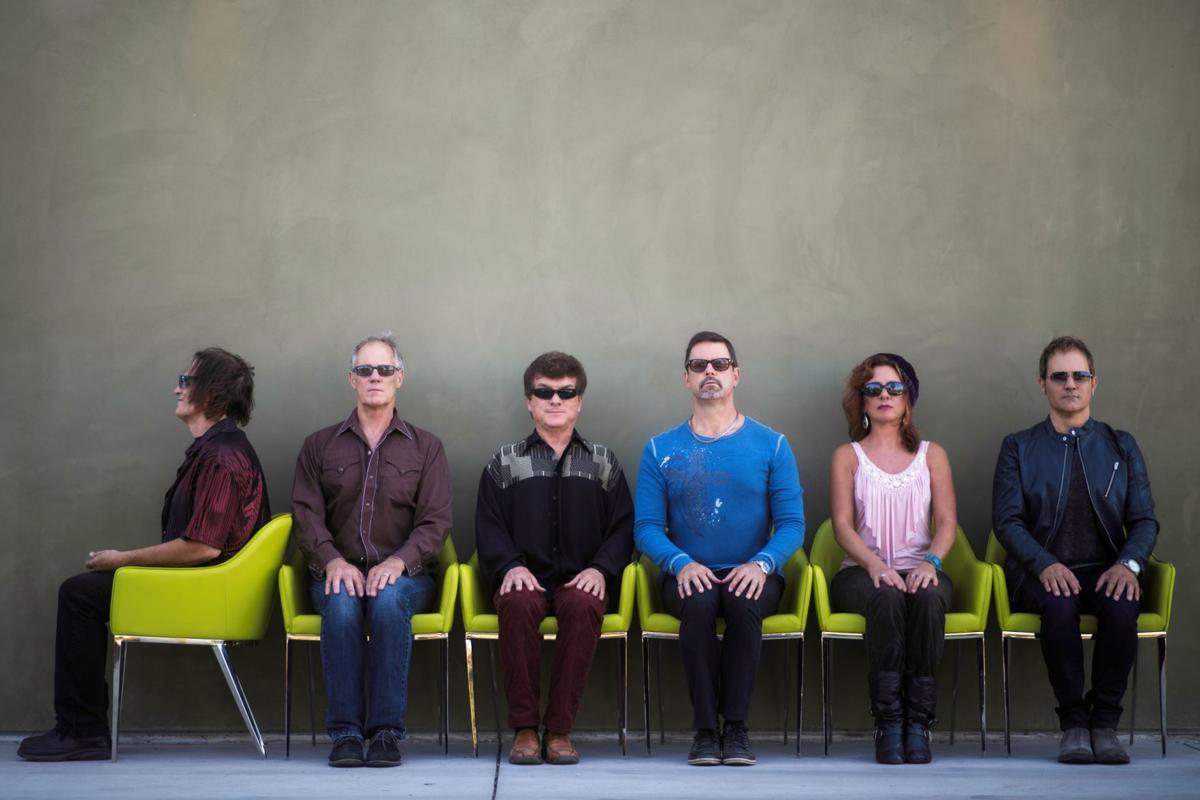 Ambrosia — the veteran yacht-rock band known for "Biggest Part of Me," "How Much I Feel" and "Holdin' on to Yesterday" — docks at POWERplex's Drive-In St. Louis this weekend for its first drive-in show.
The band hasn't performed in over a year and returns to the stage for a show that fans will watch from small pod parking spaces.
"We're like racehorses waiting at the gate ready to go," says original drummer Burleigh Drummond. "We're excited to play this show. We've never played a drive-in, so it's going to be a new experience for us. That part is intriguing and exciting, and we're looking forward to it."
He thinks drive-in concerts, which rose to popularity last year as a pandemic-friendly alternative, could continue this year even as the country reopens.
"I don't think bands will be full force again until 2022," Drummond says. "We have about 30 shows booked for this year. I just hope everything goes smoothly, that there's no return to lockdown. We're hoping for the best and feel good about it. We want to start trying to return to normalcy sooner rather than later. Let's get it on and test those waters."
Drummond says the Drive-In St. Louis show will deliver a mix of the band's music from its prog-rock era, its soft-rock or yacht-rock era and more, with nods to Bruce Hornsby and other bits from its past.
"It encompasses a lot of our 50-year history, all the different styles," he says. "What's nice about the effects of time is it makes everything work together. In the past, people (gravitated) to separate sides, the prog hits or the R&B hits, or thought they were two different bands. It's the same band, and it all ties together."
Ambrosia has no other drive-in concerts scheduled, but it does have other outdoor concerts lined up, along with casinos and showrooms. Like other bands, it is playing to reduced-capacity houses.
"This is a small price to pay," Drummond says. "In fact, it's not that bad to us. We're playing for the same fee. It's worth it to get the music back out there."
The break the pandemic provided had a benefit for the band.
"When you're touring a lot, you can burn out a little," Drummond says. "We had a chance to put things in perspective and look at how much we love doing this."
Looking back at the band's long history, "it wasn't all a high ride," he says. "We peaked in the early '80s with big hits, then took some time off, separated for a while. Business-wise, contract-wise, it wasn't a good time for us. We had to let all the air out for a while and come back together."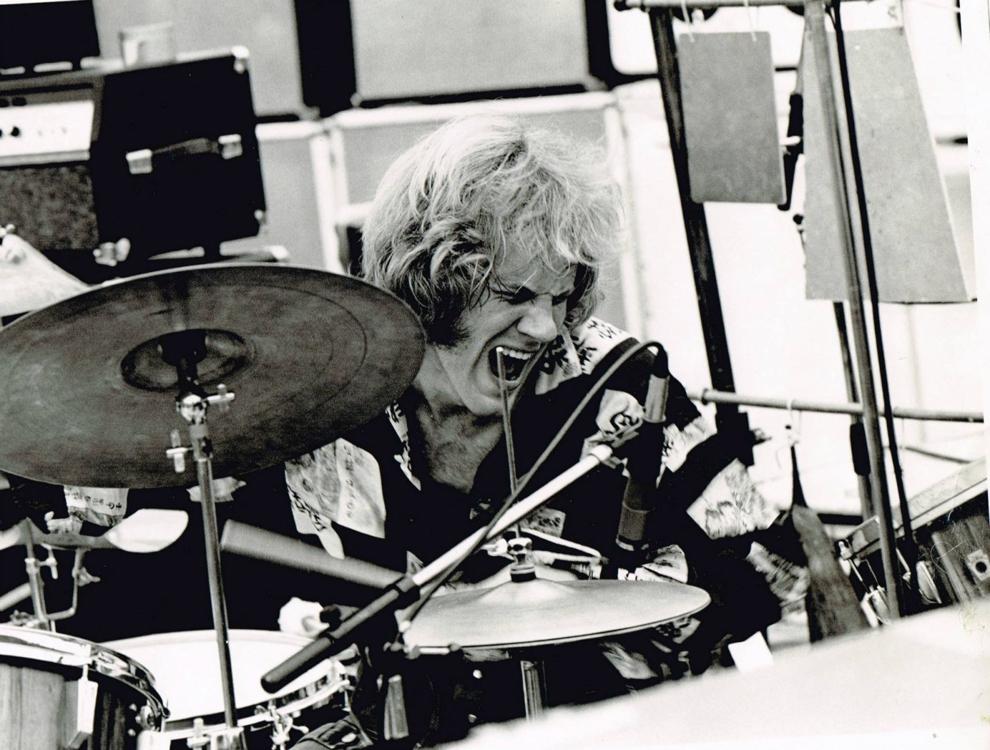 From there, he says it was a slow rebuild.
"We got back together in the early '90s and started playing again. We had fans, but they weren't used to seeing us. We started off doing 20 shows a year. We worked our way up to 80 shows a year and are doing great."
The band was able to capitalize on the yacht-rock craze. Other acts include Toto, Kenny Loggins, Michael McDonald, Dave Mason and Christopher Cross.
"We were able to not only do our songs but back up other artists," Drummond says. "It was all the guys who had careers at the same time we did. We didn't engage with each other much at the time (of their heyday). Everyone was on a different path."
The popularity of yacht rock created a new lane for bands like Ambrosia. Drummond acknowledges the genre has a "strange" name.
"If the ultimate yacht-rock song is 'Sailing' by Christopher Cross, I kind of get it," he says. "That's just something that stuck. It's not the best name or the worst, but it helps people relate."
Along with Drummond, Ambrosia includes two other original members: Joe Puerta (bass, vocals) and Christopher North (keyboards, vocals). The band also includes Ken Stacey (acoustic guitar, vocals), Doug Jackson (guitar, vocals) and Mary Harris (keyboards, vocals).
Harris is Drummond's wife and previously toured with Jimmy Buffett. The couple also has their own band, Tin Drum.
He says Ambrosia comes from a place of strong musicianship.
"We're a hell of a band with songs that are good, songs that are great," Drummond says. "I think Ambrosia always proved itself with great songs and great performances. The variety with Ambrosia — you can't phone that in. You can't sleep through it. It's demanding musically. You have to have your wits about you and give 100%."
He also loves that he's able to perform and tour with his wife.
"She's one of the best keyboard players around, and it makes it infinitely more personable and enjoyable for me having my mate sharing everything with me," Drummond says, noting that the '80s weren't the happiest time for him. "We were caught up trying to create. And there was a lot of loneliness, a lot of hotel rooms. Now I'm enjoying life a lot more."
Though Ambrosia fans today are mostly looking for the hits, the band has been working collectively and individually on new music.
"I don't know if we're relevant to the pop market today," Drummond says. "I don't even know what the pop market is today."
Ambrosia's last studio album was "Road Island" in 1982; since then, the band has released live albums and greatest-hits sets.
"Little Heart," with origins in the early 1990s, has been sitting dormant. Drummond says the song is about 80% finished and exists only in demo form.
"It's one of the best Ambrosia songs of all time, and I'm the most excited about it," he says. "It's about having a child, and that child opens the world up to you — a world you'd become callous to. I think Ambrosia fans need it."
What Ambrosia • When 8 p.m. May 8 • Where Drive-In St. Louis, 5555 St. Louis Mills Boulevard, Hazelwood • How much $99.95; other packages available • More info driveinstl.com