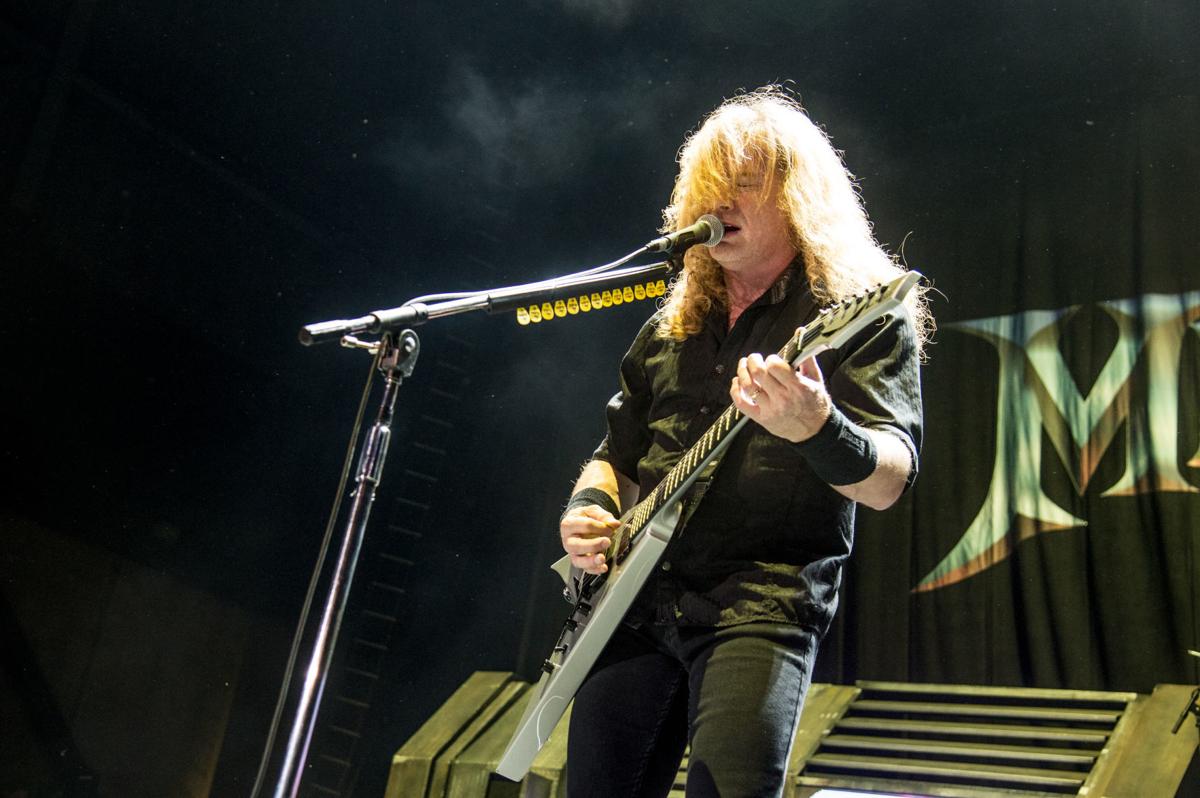 Update: Megadeth and Lamb of God's concert at Hollywood Casino Amphitheatre is rescheduled from Aug. 10 to Sept. 26. The co-headlining show had originally been scheduled for 2020.
Also on the tour are Trivium and In Flames.
Lamb of God's Randy Blythe said in a statement: "It's been far too long since we got together to do our thing -- by 'we' I mean bands, road crew, bus drivers, truck drivers, local venue staff, vendors, audience, parking lot attendants, the freaking janitors -- the whole damn enchilada, all of us together. Everyone has been waiting, but the time has come to put the puzzle back together...Over a year with no live music? These shows are gonna be insane."
Original post: Megadeth and Lamb of God are co-headlining a tour coming to Hollywood Casino Amphitheatre on July 11. Trivium and In Flames are also on the bill.
Tickets are $25-$99.50 and go on sale at 11 a.m. Feb. 14 at livenation.com and at the box office.
This is Megadeth's Dave Mustaine's return to the stage following a diagnosis and recovery of throat cancer, and it's the band's first tour since 2017. Mustaine says "Hello me! I'm back again, better than ever and coming to a town near you with Lamb of God, Trivium and In Flames. If you want high octane metal madness this is the tour for you."
Lamb of God just released "Checkmate," it's first new music in five years. It's from the band's self-titled eighth album, to be released May 8.
The tour begins June 12 in Bristow, Va.