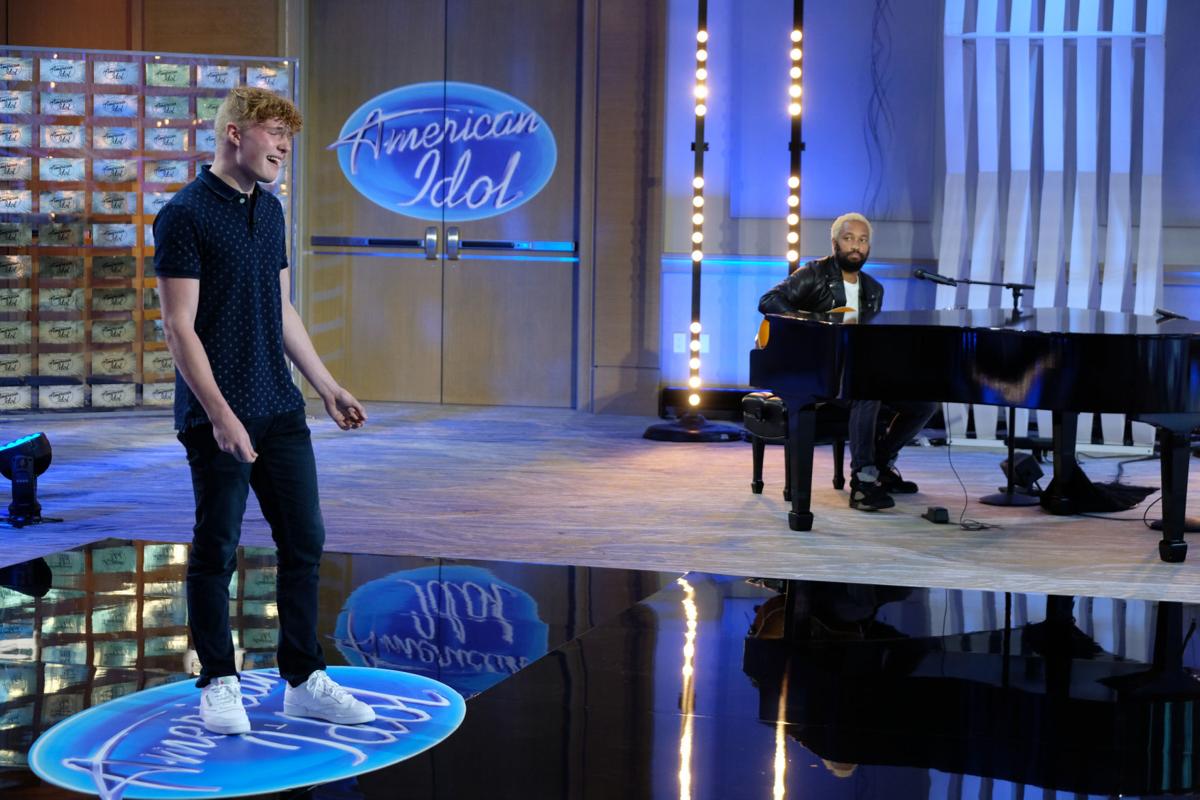 Could Michael Gerow of Lake Saint Louis be your next "American Idol"?
Time will tell, but the budding 16-year-old pop and R&B singer landed an audition with superstar judges Katy Perry, Lionel Richie and Luke Bryan in scenes airing March 7 on ABC.
"American Idol" is in its 19th season.
Preparing for his TV debut, Gerow says, "I'm about to see what it all looks like."
His "American Idol" audition was filmed in 2020, and the outcome, including whether he advances to the Hollywood Rounds, is privileged information.
Gerow, a junior at Christian High School in O'Fallon, Missouri, says the secret hasn't been easy to keep. "Everyone that asks me, it's never an indirect question. It's always really direct — 'what happened?' But I've done a good job keeping it to myself."
He says his experience so far has been an emotional roller coaster, going from "casually posting covers on Instagram and TikTok to getting this opportunity to audition in front of these huge celebrities. I can't go into detail, but it's been a really fun ride. It's definitely been a good experience overall, and I'm grateful for all that's happened."
His "Idol" journey started with virtual auditions last summer, Zoom auditions featuring a number of other aspiring singers. He says singers were sent into breakout rooms to audition with producers.
Gerow had three songs prepared: "The Bed I Made" (Allen Stone), "Lay Me Down" (Sam Smith) and an original song, "Nice Boy."
"That was a cool experience," he says. "It was less nerve-wracking doing it at home in my home studio. At the end of the call they asked (whether I'd) ever been to California."
He hadn't, but he was greenlit to continue the audition process. His initial reaction was shock.
"Me being a singer, something as big as 'American Idol' was really a big dream of mine," Gerow says. "If I told my younger self I would have had that opportunity to do that, I would have freaked out. I had to let this sink in."
He soon was bombarded with emails from the show and learned he'd face the judges in October in San Diego, where he'd spend at least a week.
"I don't know if I can ever be completely ready for such a really unique experience, doing a show like 'American Idol' in a place I've never been," he says. "It's really terrifying."
Gerow and his mother, who traveled with him, got into little arguments over how to best prepare for the big audition. He didn't want to over-prepare, rehearsing for hours every day, but decided to do as much as he could "but not push it."
He experimented with new things with vocal coach Lola Kristine, a St. Louis native who lives in Los Angeles.
She helped Gerow technically but also boosted his confidence.
"I'm a 16-year-old boy," Gerow says. "I wouldn't say every 16-year-old boy has the confidence to go and sing in front of celebrity judges and not be insecure. I expressed that to Lola. She was always there for me."
In a bold move, he approached the judges with "Nice Boy," his own song. It's widely perceived that "American Idol" judges and viewers warm up more easily to cover songs.
But Gerow thought he could never convey in a cover song what he can with an original, since it comes from the heart. He wrote the song a year ago after breaking up with his girlfriend. The lyrics were inspired by the changes he noticed in himself.
The day of the audition brought anxiety, Gerow says, but it was also a lot of fun. No matter what happened, he had made it to California. "You wake up and say, 'This is it.'"
Before "American Idol," he had tried out for "The Voice" at a 2019 audition in Chicago. He didn't advance, but last year, the show contacted singers who had auditioned previously to select participants for a virtual audition. He tried again but was cut just before Blind Auditions.
Gerow is influenced by singers such as Bruno Major, Daniel Caesar and Mac Ayres. But it was Sam Smith who really pulled him into singing.
"I was really young when Sam Smith dropped 'In the Lonely Hour' (2014)," he says. "I was obsessed with it. To this day I can sing every song and not miss a lyric."
---
20 St. Louis singers who made us proud on TV