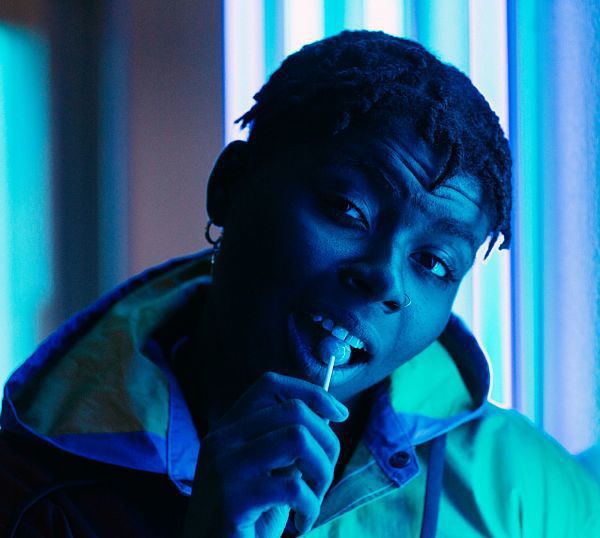 When it comes to soulful pop singer Paige Alyssa, Los Angeles' loss is St. Louis' gain.
Just as she was hitting her stride in 2018 with her album "Who Is Paige Alyssa?," she packed up her things, grabbed her partner and her manager, and moved to LA. She got her feet wet there but nearly broke herself in the process.
But in January, she returned home to St. Louis and is piecing herself back together.
"I wake up every day so grateful I made this decision," she says. "It's been fantastic. It feels so good.
"I'd never been at a point where I didn't wanna wake up the next morning. I had to realize it would be lifesaving for me to come back home. I felt like my soul and who I am were split apart. I don't know how to describe how terrible that feels. I needed to come back and regroup, get loved on, be in my city and around my musician friends."
Now, she says, she has a vision for her career. "I feel like I'm right on track." Her latest single and performance video are titled "What's the Move."
After a 2017 trip to San Francisco — her first visit to the West Coast — she fell in love with California. She decided to "jump out and do something crazy and chase my dreams. I really wanted to do it, and the expectation is you have to go to the big cities to make it as a pop musician. I thought it was the best decision for my career."
Having just written and produced "Who Is Paige Alyssa?," she felt good about leaving. She considers the album a pinnacle of her career and was excited to take it to LA.
While networking there, she was able to "talk the talk" and show off the album she had just made. "I was able to accelerate the process having that, rather than if I went without that," she says.
"Who Is Paige Alyssa" was written at a time when she was depressed. In her writing, she found herself "imagining a world more accepting and loving and where there's more freedom and joy," she says.
Though she could write about police brutality or black and queer issues, she says, "it's easier for me to write from a positive standpoint than from a place of negativity."
Paige Alyssa says she had a good time making the album. And in the end, she made something that lifted her spirits and those of people around her.
The album, she says, is her love letter to new jack swing. The R&B and hip-hop subgenre was popularized in the mid-1980s and early '90s by artists such as Bobby Brown, Teddy Riley, Guy, Keith Sweat, Al B. Sure and L.A. & Babyface.
"I wanted to pay homage to that style because it was a huge inspiration to my career," Paige Alyssa says. "All those folks inspired me to stretch myself out. And I love super rhythmic music, great chord progressions and stuff that sounds fun."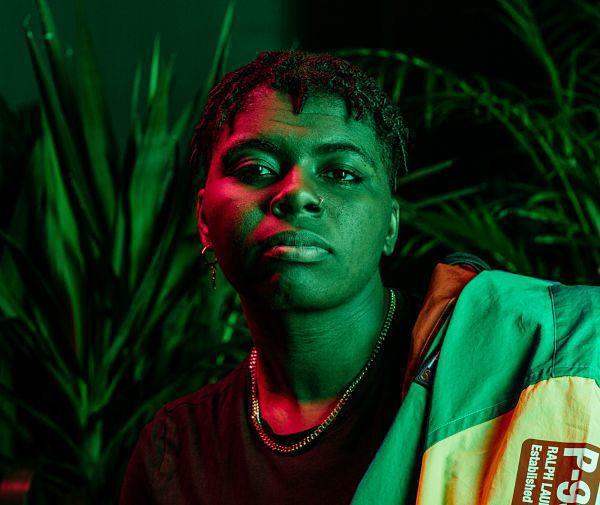 In Los Angeles, Paige Alyssa played gigs but mostly got by doing studio work and writing sessions for other artists. She ignored her own music and felt uninspired.
She eventually confronted the reality that, despite her hard work, the expectations she had set for herself were unrealistic. She realized payoff doesn't always come when one wants it. Those realities affected her mental health, which began deteriorating into bouts of depression.
"I was unrecognizable to myself," she says. "This wasn't supposed to be my life."
When she found herself in a place where, mentally, she was afraid of what her future would look like, she realized it was time to come home.
A casualty of the move was a split with her manager, who also was a close friend. "I will say we did a lot of great things over the past few years," Paige Alyssa says. "But it got to a point where I needed to make some decisions for myself based on what I want to do with my music because anything I said or did wasn't good enough — not just in context with management but with everything."
"What's the Move," which signals her big homecoming, could be familiar to some. It's actually a hidden track from "Who Is Paige Alyssa?" She'd buried in within another song.
She tweaked the song and added a bridge before reintroducing it.
"What's the Move" is accompanied by a Tiny Desk-style music video performance.
Since returning to St. Louis, Paige Alyssa has jumped back into the local music scene, performing at Sophie's Artist Lounge, at the Soundwave Comic Expo at .Zack and guesting with other artists at the Dark Room. Previously, she had performed at An Under Cover Weekend and St. Louis PrideFest.
She had plans to prep a new live album with her band, but the coronavirus pandemic put that project on hold. She has been debating whether to livestream with fans. So far, her focus remains on self-preservation and her mental health.
"It's about quality for me," she says of livestreaming. "If I do it, I want to do it well."
Instead she's eyeing a release of a series of one-minute videos featuring her band that will be spliced together from the bandmates' homes.
"Who Is Paige Alyssa?" is available on all streaming and digital platforms.