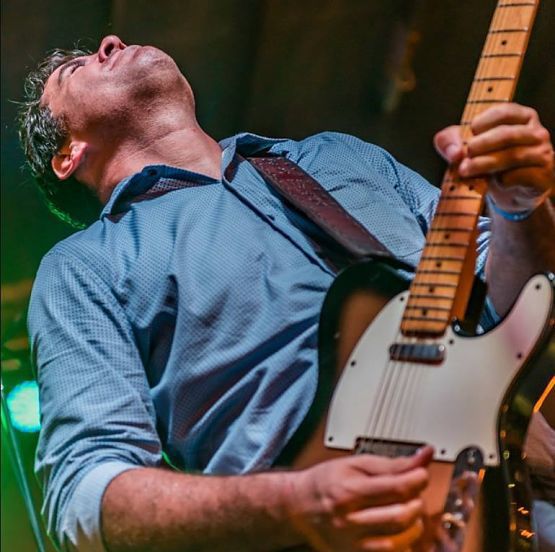 St. Louis singer-guitarist Big Mike Aguirre is putting the finishing touches on his debut album that he says has been 38 years in the making.
"It was an incredible challenge," Aguirre, 38, says of getting to this point. "It's the next step in a very long and anonymous career. I'm excited about getting it out to people who are looking for it and may not even know it yet."
Aguirre records and performs with his band under the name Big Mike & the Blu City All Stars. His focus is original music, which he admits is a leap.
"I was intimidated by songwriting," the Belleville native says. "I had to will myself into it. It was a struggle to transition into original music, to interpret my experience of what blues music is. It's like a crash course in writing, producing and collaborating. It's funny to say it, but I put my nose to the grindstone and learned the craft."
Aguirre has already released two songs — "test spots," he says. "It Won't Be Long" pays homage to one of his influences, Johnnie Taylor, while "Deal With the Devil" is a song he says is equal parts John Lee Hooker, Booker T. and the M.G.'s, and ZZ Top. His dream would be to sell the song to ZZ Top.
Aguirre isn't ready to reveal the title of the album just yet.
Fans of his covers — Aguirre doesn't like to call them covers; they're his reinterpretations — will get a trio, including the classic "Stagger Lee." He was naturally led to the song, about a man killed in St. Louis in the late 1800s. He features a three-part saxophone section on the song.
There's also William DeVaughn's "Be Thankful for What You Got," which is reminiscent of a song Aguirre played early in his career. The third is Dorondo's "Didn't I." "I love the song, and it's a good showcase on the record of what we're able to do in the studio and what we're able to do on the stage," he says.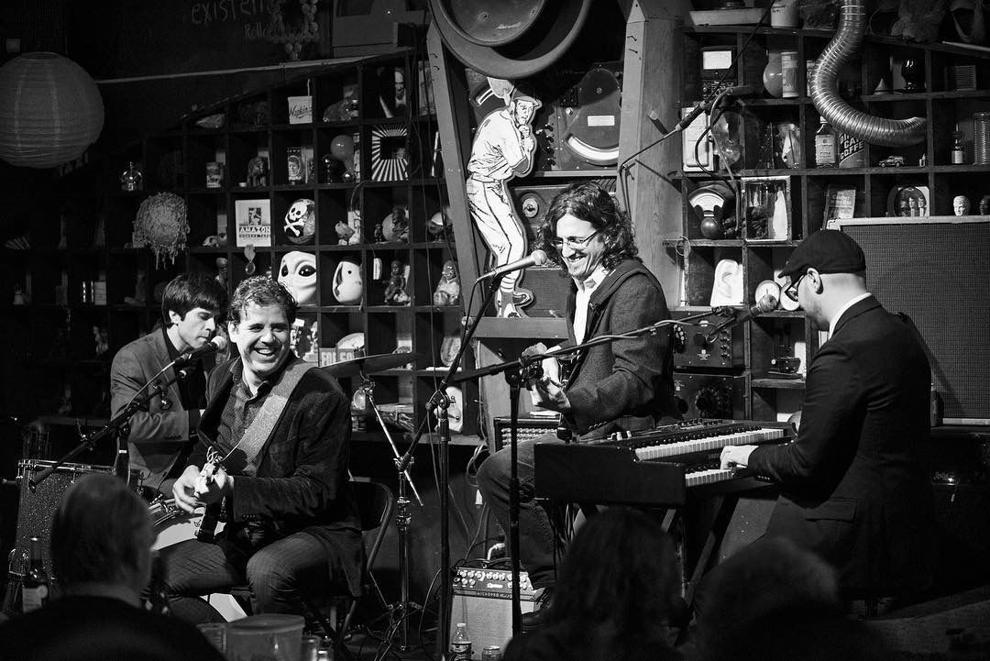 The album features a number of guests, including Al Holliday on production, arranging and organ; Sean Allan Canan on guitar; Kevin Bowers on drums; Andy Coco on bass; Nathan Hersey on organ, piano and more; and several horn players including Derick Tramel on baritone sax; Matt McKeever on alto sax; and Charlie Cerpa on tenor sax.
Aguirre formally started working on the album two years ago and recorded at Sawhorse, Native Sounds and Red Pill recording studios with engineer Nathan Hershey.
Aguirre looks forward to having the album available for the 2020 summer festival season. He says it brings more legitimacy in getting booked. "A lot of the gatekeepers expect certain credentials, including that and original music. Some of the musicians I look up to never had that."
Aguirre got his start as a young man playing with "Going Fishing" singer David Dee, who took Aguirre to local bars and let him sit in.
"He took me under his wing as his apprentice every weekend from when I was 19 for about four or five years," Aguirre says. "He was incredibly classy as a human being and looked out for me."
He also credits Dee with introducing him to local musicians including Big George Brock, Gene Norman, Skeet Rodgers, Arthur Williams and all their supporting players. St. Louis musicians such as Brock, Oliver Sain, Boo Boo Davis and Eugene Johnson have been most influential for Aguirre.
Aguirre began getting into other venues, most notably BB's Jazz, Blues & Soups, often playing as a side guitarist. BB's John May looked out for him and let him hang with — and often gig with — touring musicians who visited.
After playing full time with Dee and other acts such as Brock and Davis, Aguirre began to feel like he was playing the same songs over and over. He decided to go out on his own to learn new material and grow. By 2005, he had his own trio, New Rising Sun, which performed at the Big Muddy Blues Festival in 2005.
"I was nervous. It was my first time at a big festival like that," he says. "It was my first time fronting a show (on that level)."
In 2010, he started his Blu City All Stars at Brandt's Cafe as a way to serve as a bandleader with different musicians.
On Friday, he makes his debut at Blues at the Arch, on a bill with Johnny Rawls. He'll roll out a few new tunes.
"I'm very excited about that," Aguirre says. "Alonzo Townsend (who books the event) gave me the call and has done a great job with the lineup. We're going to have a full horn section, and you're going to see the benefit of 20 years of playing in St. Louis from someone who appreciates it and who'll expand the definition of blues."
What Blues at the Arch with Big Mike Aguirre and Johnny Rawls • When 6-9 p.m. Friday • Where North Gateway, Gateway Arch National Park • How much Free • More info archpark.org
What Big Muddy After Party with Big Mike & the Blu City All Stars • When 10 p.m. Aug. 31 • Where Broadway Oyster Bar, 736 South Broadway • How much $10 • More info broadwayoysterbar.com
"It's the next step in a very long and anonymous career. I'm excited about getting it out to people who are looking for it and may not even know it yet." 

Big Mike Aguirre