"Let's rock" seems like an easy enough request from the Black Keys, even in a fickle music climate where one never knows whether rock is in, out or someplace in between.
Wednesday night at Enterprise Center, it was definitely in for nearly 8,000 fans at the local stop of the rock band's "Let's Rock" tour. The less-than-full house included a section of blocked-off seats. (Make no mistake, rock is always in; you just have to look in the right places.)
The Black Keys' return from a hiatus signals a deeper dive into its core genre with the new "Let's Rock" album, which prominently features amped-up guitars.
Dan Auerbach and Patrick Carney, accompanied by guitarist Andrew Gabbard, bassist Zachary Gabbard and multi-instrumentalist "Delicate Steve" Marion, precisely laid out its blues-fused rock during the 90-minute show.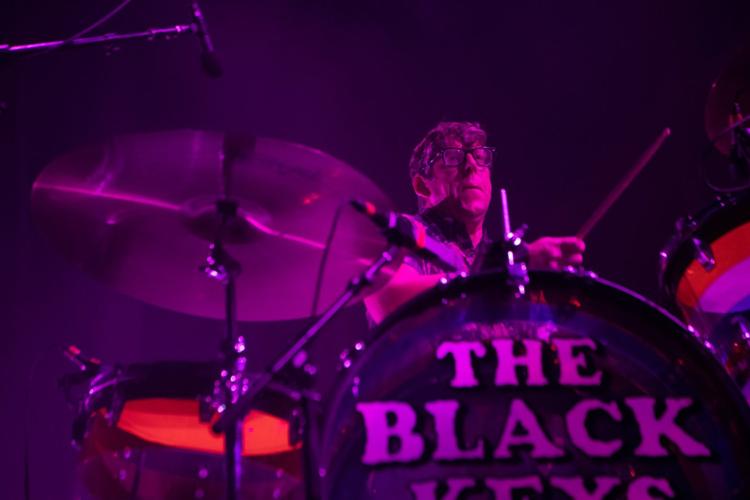 It was an early stop on the tour, though the veteran band was firing on all cylinders with no apparent hiccups.
Opening the show with "I Got Mine" from the 2008 album "Attack & Release," the band performed as if it were in a small club setting, clustered at the front of the stage while a white cloth served as a backdrop. The effect was a low-fi experience; the band continued on this muted, nostalgic path with songs such as "Eagle Birds" and "Tell Me Lies" as grainy video was projected.
But four songs in, on "Gold on the Ceiling," the cloth dropped to reveal a stage in all its state-of-the-art glory — complete with mobile lighting columns and a massive video screen.
"Help us out with this one if you know it," Auerbach instructed the crowd, which happily obliged.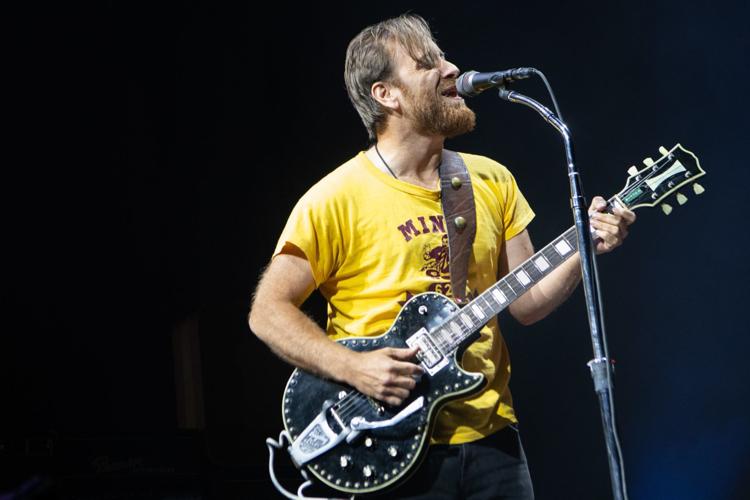 Driving and unapologetic in their approach, the Black Keys delivered songs such as "Lonely Boy," "Next Girl," "Fire Walk With Me," "Walk Across the Water" and "Tighten Up" as it deftly blended old and new, ultimately performing half of the new album.
Auerbach wasn't much for chitchat, letting the music speak for itself. Carney stayed afloat amid the guitar frenzy.
A large, inflatable electric chair, taken from the "Let's Rock" album cover, was employed for the encore, which included "Lo/Hi," "Go" and "She's Long Gone."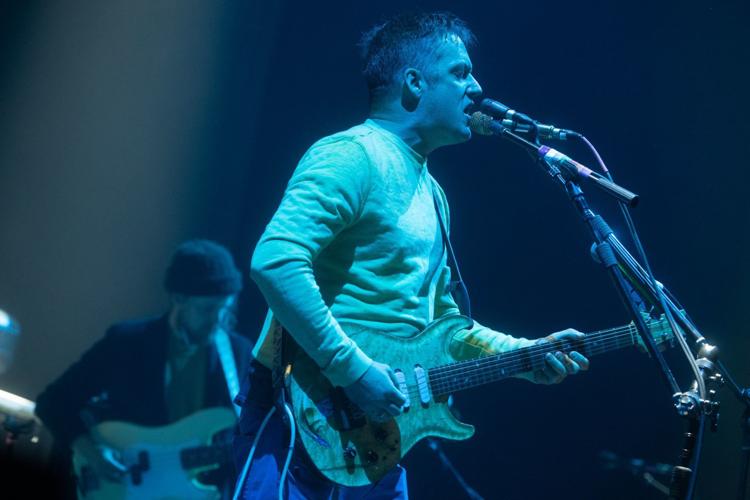 Modest Mouse, one of the opening acts, came off as scrappy at best. Some would say that description is too kind. The band, led by Isaac Brock, performed "Poison the Well," "Custom Concern," "Black Cadillacs," "Satin in a Coffin" and more, but not its Grammy-nominated hit "Float On." Also on the bill was repeat repeat.
The Black Keys, Modest Mouse at Enterprise Center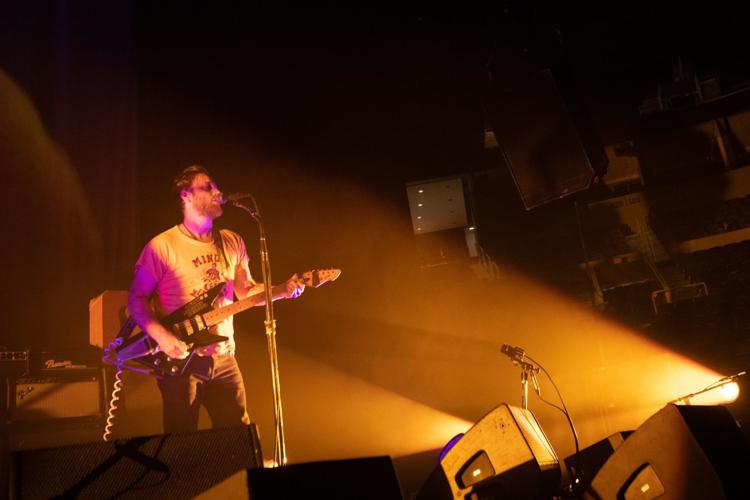 The Black Keys, Modest Mouse at Enterprise Center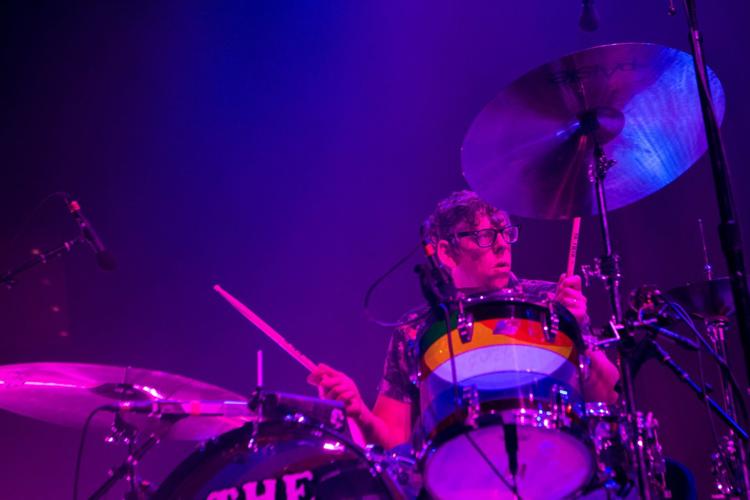 The Black Keys, Modest Mouse at Enterprise Center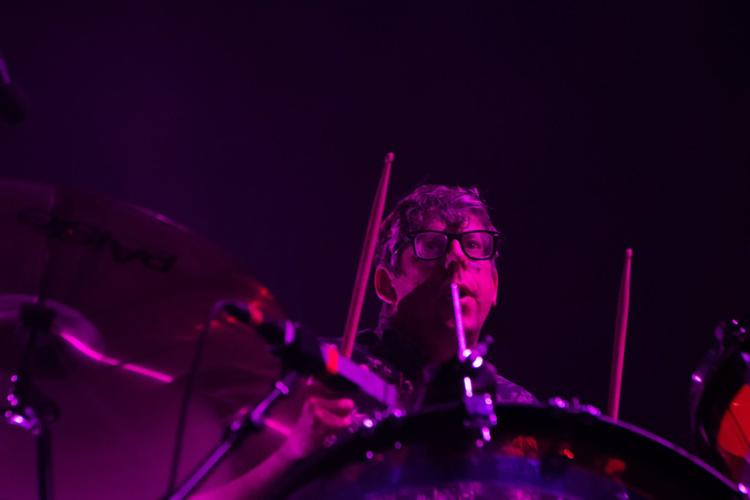 The Black Keys, Modest Mouse at Enterprise Center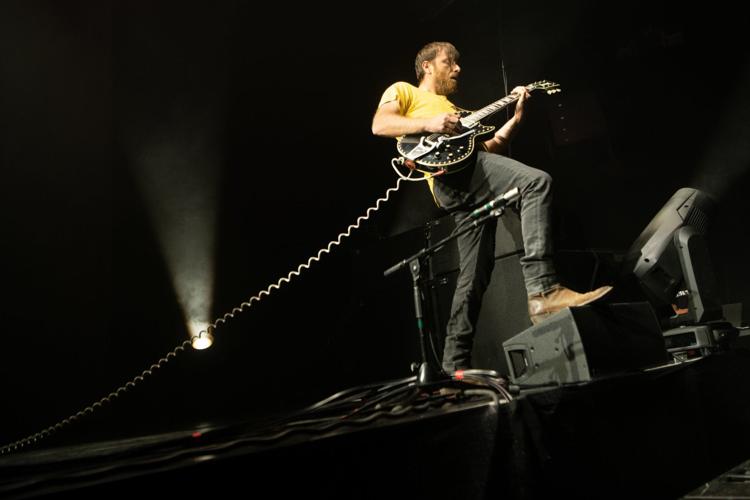 The Black Keys, Modest Mouse at Enterprise Center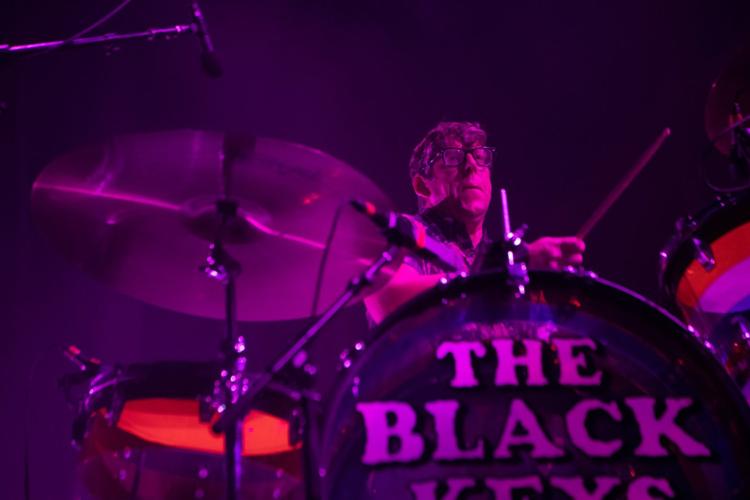 The Black Keys, Modest Mouse at Enterprise Center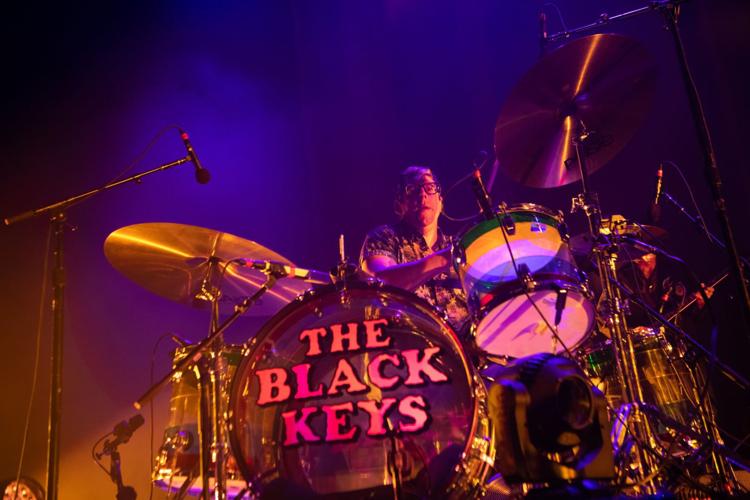 The Black Keys, Modest Mouse at Enterprise Center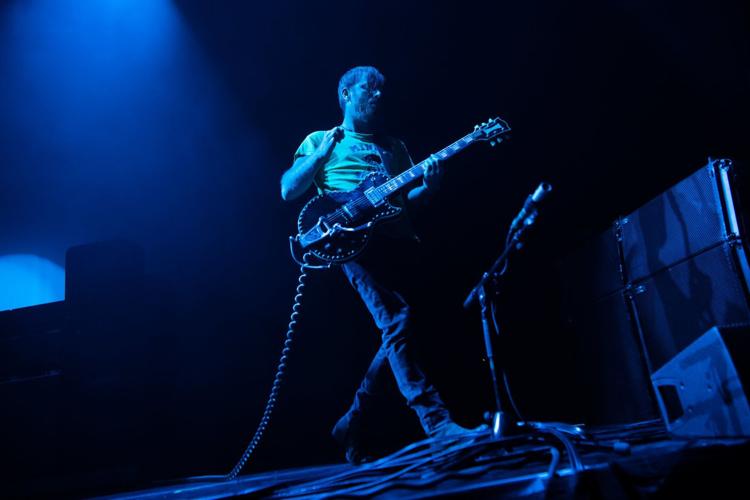 The Black Keys, Modest Mouse at Enterprise Center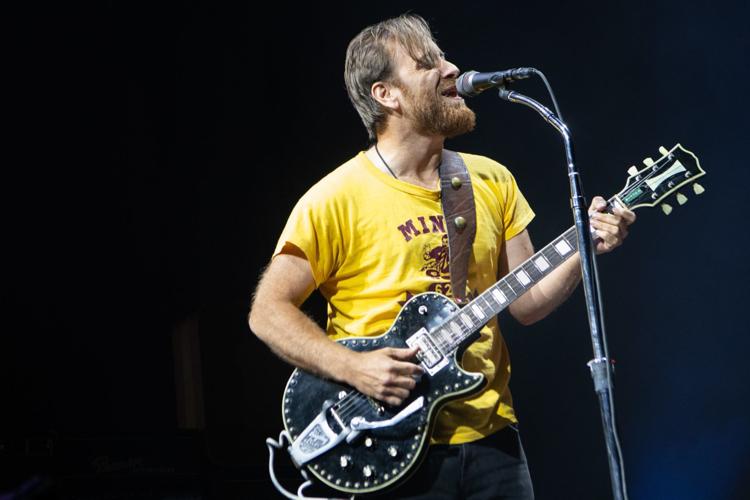 The Black Keys, Modest Mouse at Enterprise Center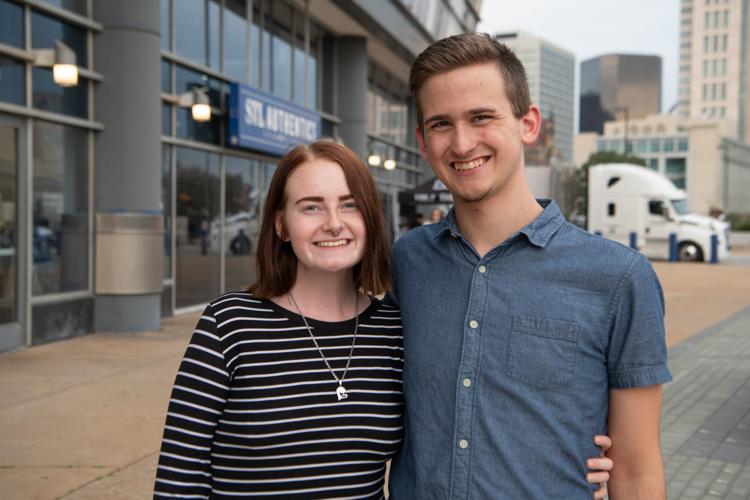 The Black Keys, Modest Mouse at Enterprise Center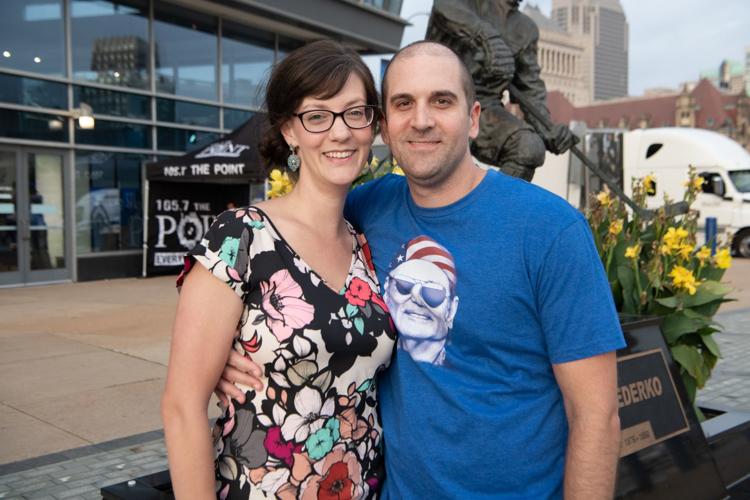 The Black Keys, Modest Mouse at Enterprise Center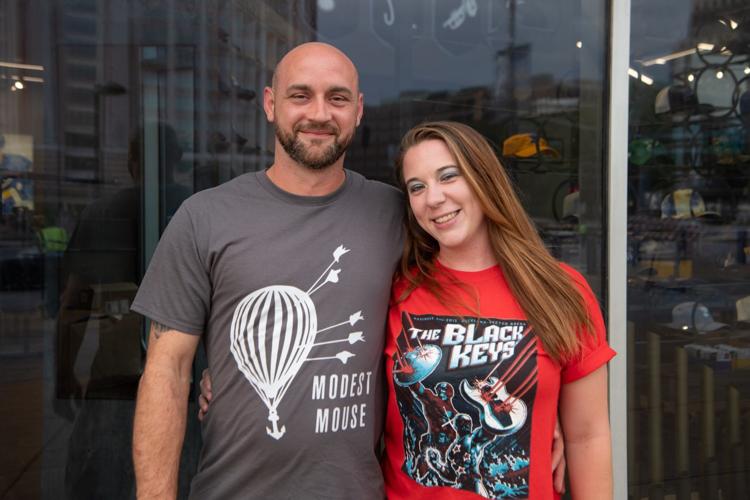 The Black Keys, Modest Mouse at Enterprise Center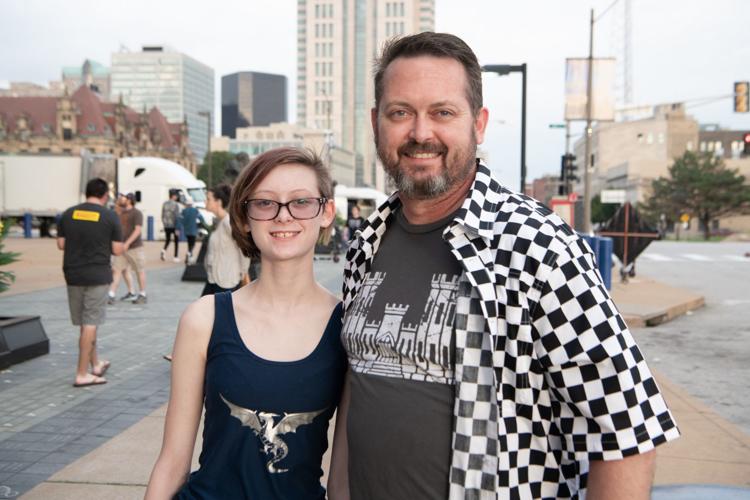 The Black Keys, Modest Mouse at Enterprise Center
The Black Keys, Modest Mouse at Enterprise Center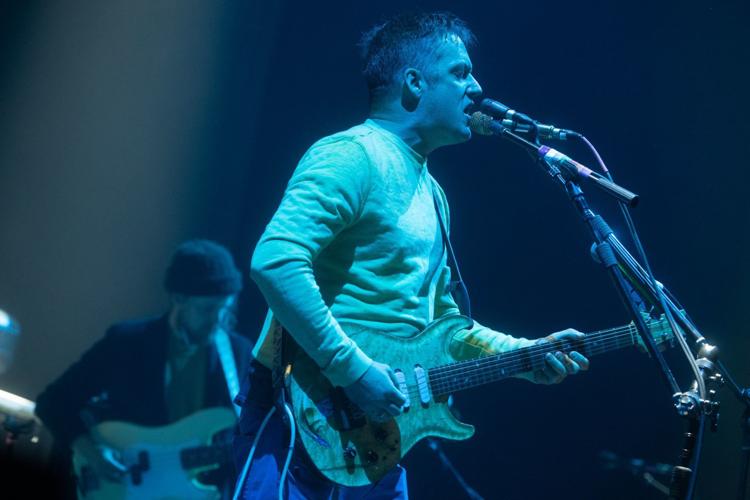 The Black Keys, Modest Mouse at Enterprise Center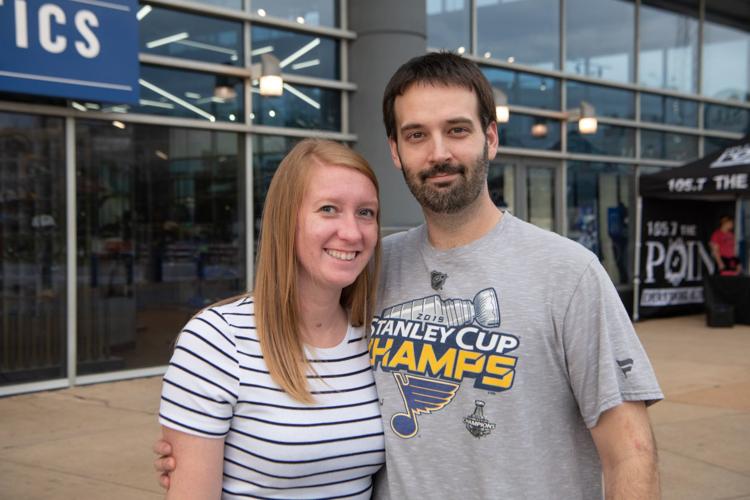 The Black Keys, Modest Mouse at Enterprise Center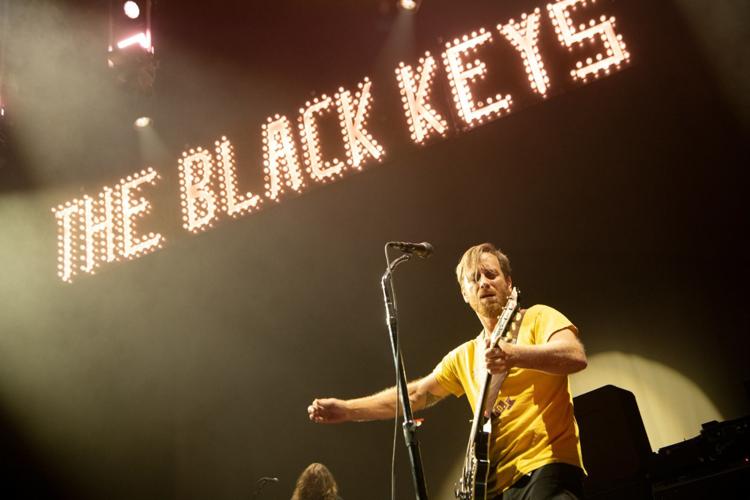 The Black Keys, Modest Mouse at Enterprise Center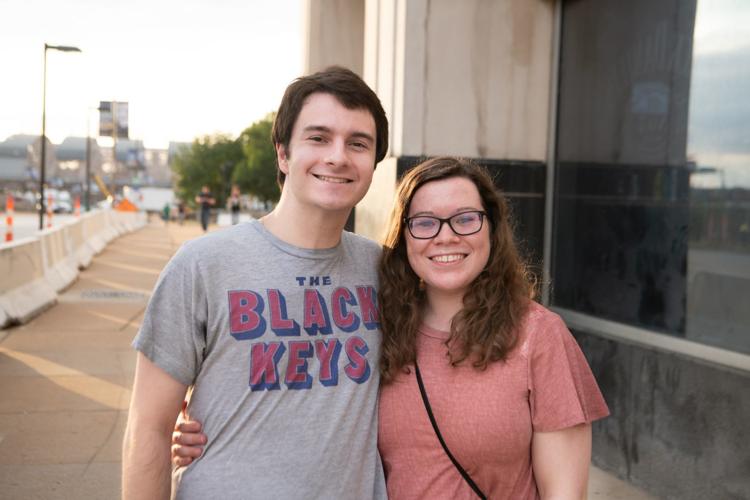 The Black Keys, Modest Mouse at Enterprise Center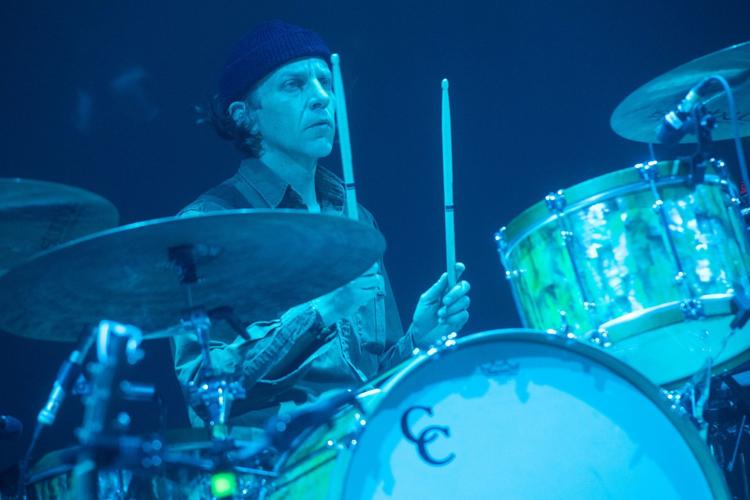 The Black Keys, Modest Mouse at Enterprise Center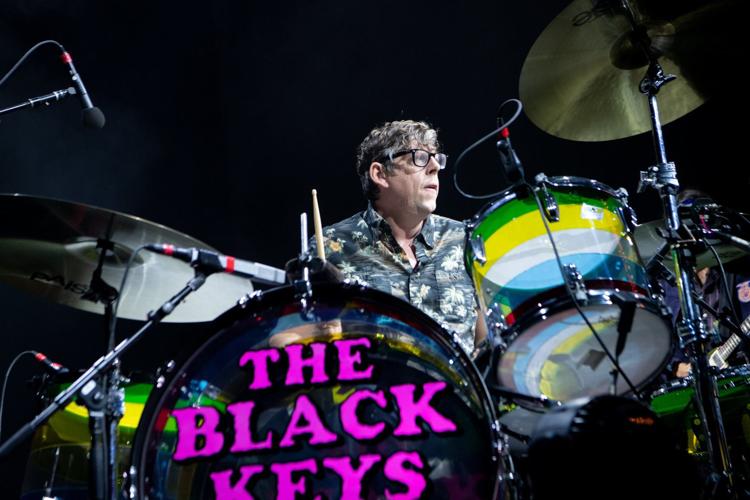 The Black Keys, Modest Mouse at Enterprise Center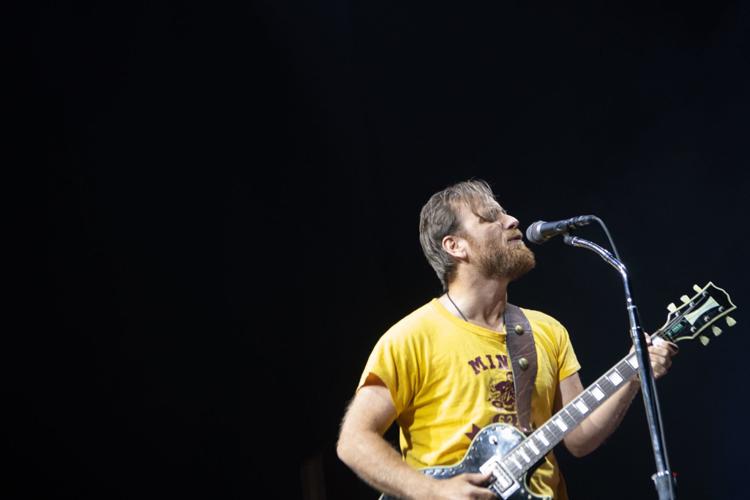 The Black Keys, Modest Mouse at Enterprise Center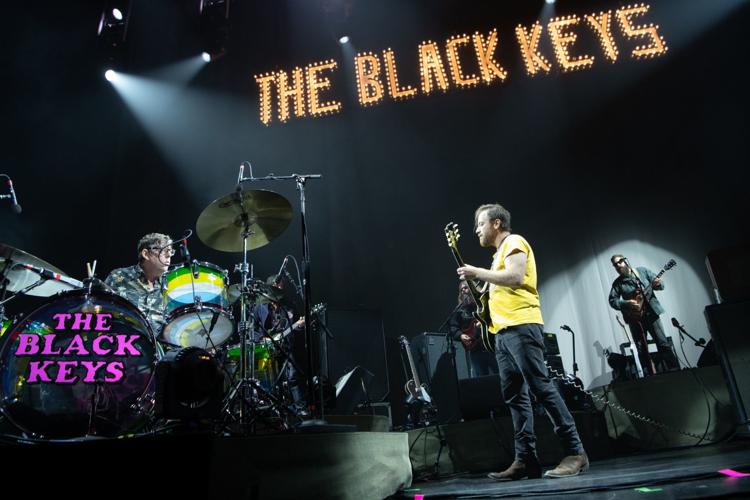 The Black Keys, Modest Mouse at Enterprise Center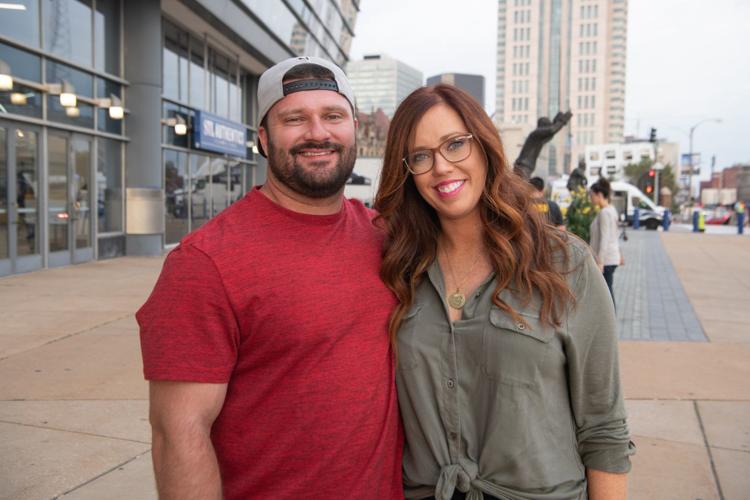 The Black Keys, Modest Mouse at Enterprise Center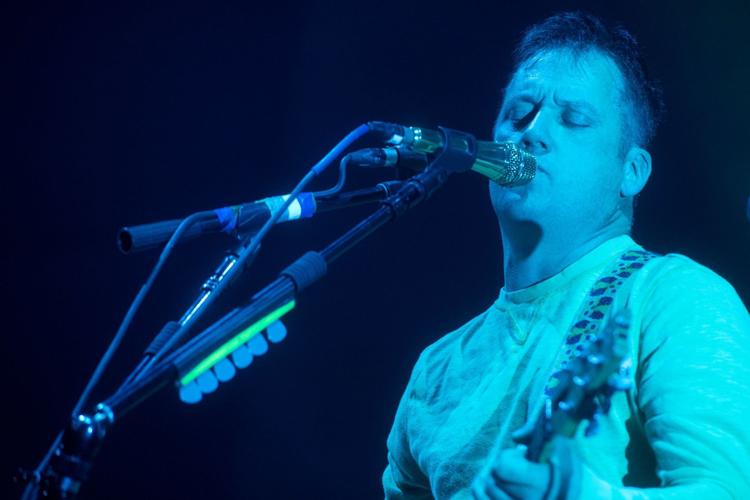 The Black Keys, Modest Mouse at Enterprise Center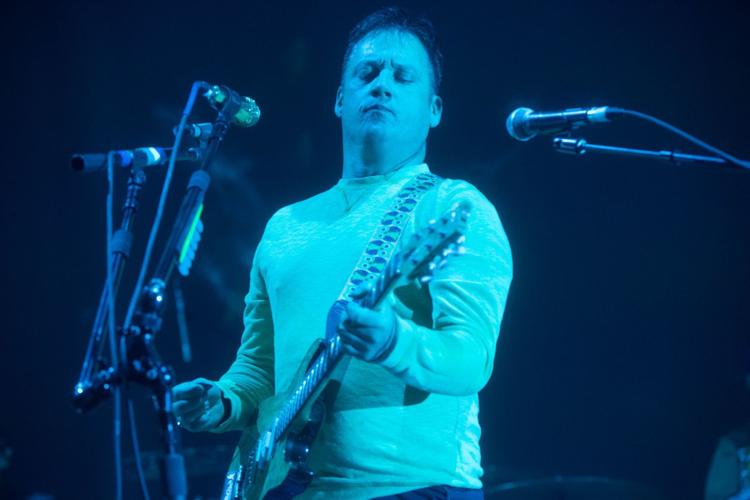 The Black Keys, Modest Mouse at Enterprise Center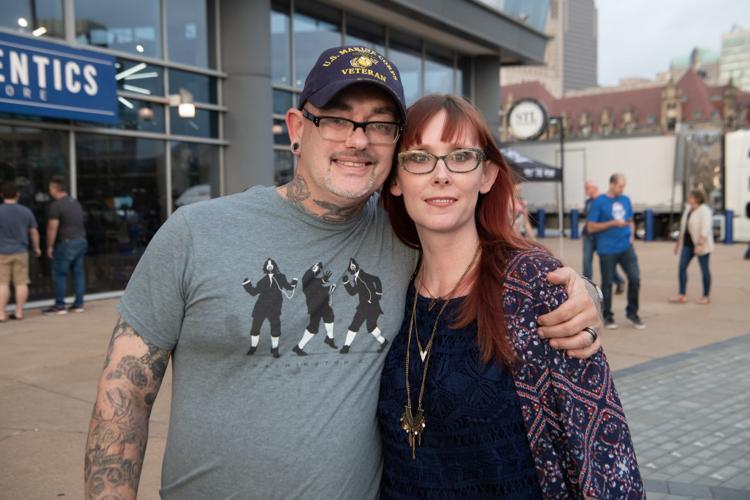 The Black Keys, Modest Mouse at Enterprise Center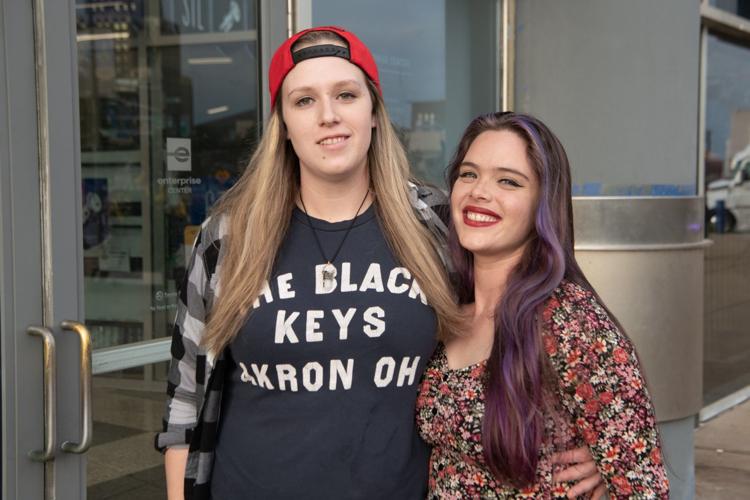 The Black Keys, Modest Mouse at Enterprise Center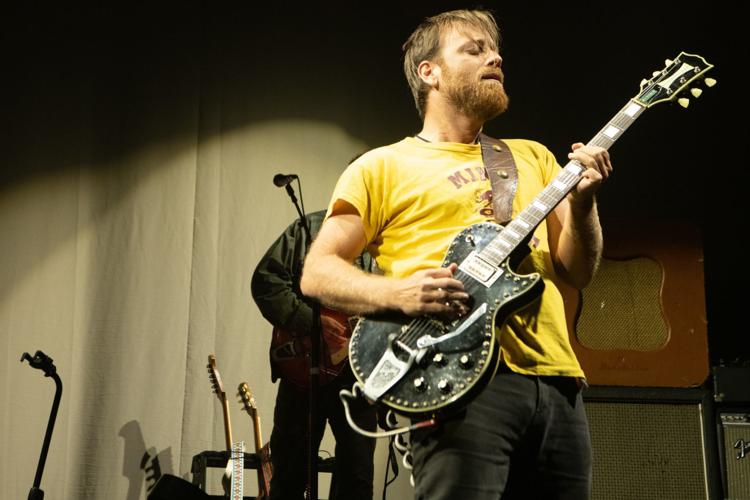 The Black Keys, Modest Mouse at Enterprise Center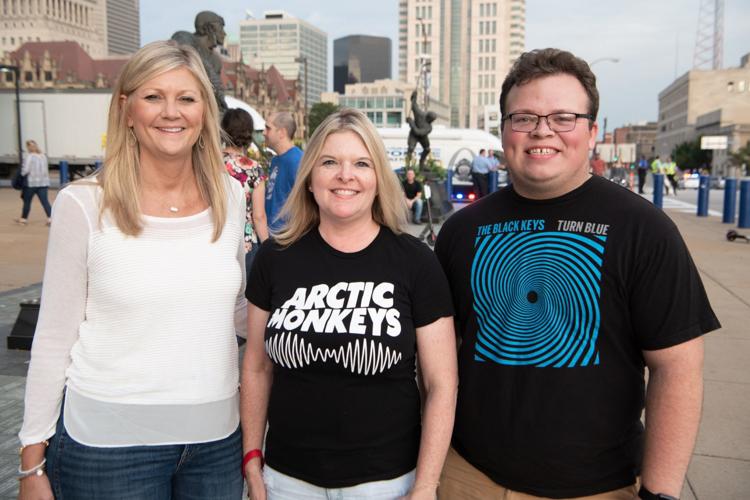 The Black Keys, Modest Mouse at Enterprise Center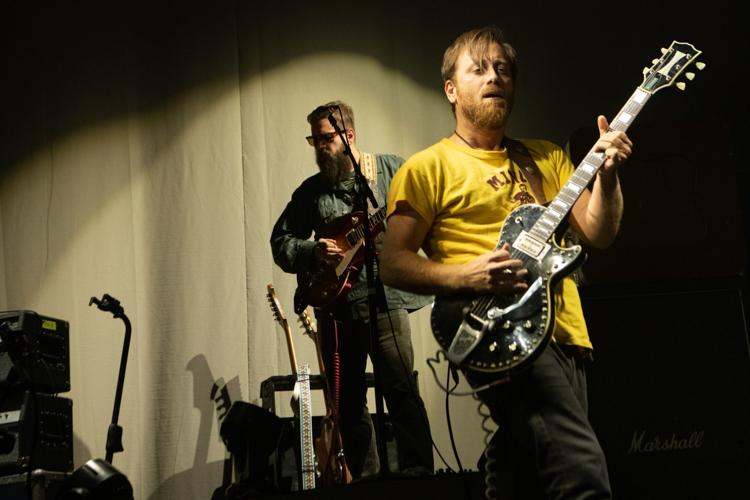 The Black Keys, Modest Mouse at Enterprise Center
The Black Keys, Modest Mouse at Enterprise Center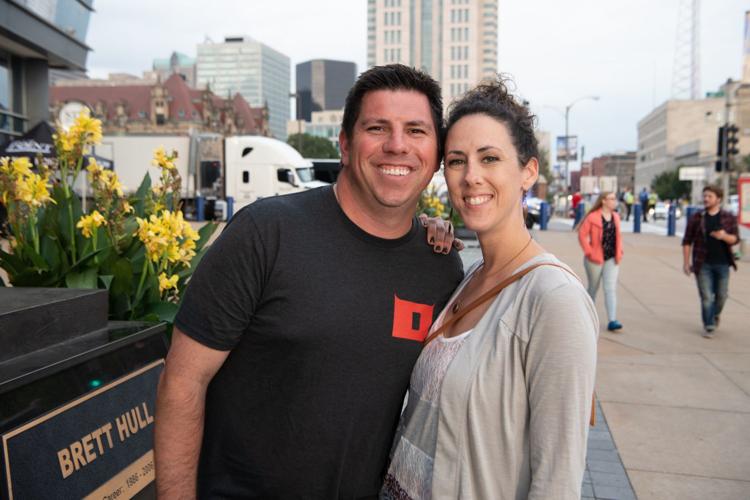 The Black Keys, Modest Mouse at Enterprise Center