Blues Traveler is always looking to shake things up, and the band taps into that for its "Four Live Tour," which visits the Pageant this weekend.
The tour celebrates 25 years of "Four," the rootsy rock band's breakthrough album that includes "Hook" and "Run-Around."
"We're always touring, and this was something fun to do to make it different — to change things up to get out of our comfort zone," says guitarist Chan Kinchla. "We've never focused a show on a particular set of songs like this. Usually the songs are all over the map."
The concept works particularly well for an album that he says "was a cool milestone that blew our minds. It made us (an expletive)-load of money. Having an album like that sets up your career for the long term."
The Grammy-winning "Four," which also includes "The Mountains Win Again," sold more than 6 million copies.
"Four" had played an important part of Blues Traveler's regular set, but this is the first time the band is playing the album in its entirety.
But the songs won't be played in the same order as on the album. "What makes a good album doesn't necessarily make a good set list," Kinchla says. "And some songs you can't put back to back."
A song like "Hook," for example, involves some vocal gymnastics by lead singer John Popper. He needs to save it for the end of the set so he doesn't blow out his voice.
Blues Traveler will augment the set with other, non-"Four" songs, including selections from the band's latest album, "Hurry Up and Hang Around" (2018), as well as older songs to keep the show old-school.
Kinchla says "Four" represents an interesting time for Blues Traveler. Before that album, the young band was looking to make its mark with albums such as its self-titled 1990 debut as well as "Travelers and Thieves" (1991) and "Save His Soul" (1993).
"We were 19, 20 years old on the New York City bar scene back then when record companies actually developed their acts," Kinchla says. "We had been playing in all of these little dive bars, and then we got out on the road in vans and toured the country. With each record, we were trying to get stuff on the radio, and it never panned out."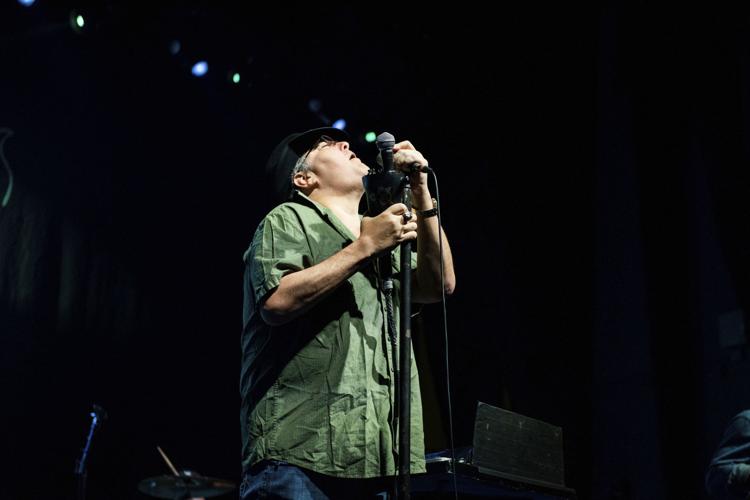 But the band continued building its live following, coming up in a scene that also included Phish, Widespread Panic and Dave Matthews Band. By the time Blues Traveler got to "Four," the live reputation was cemented, the relationship with A&M Records was great and a fine lineup of producers was at the ready. "All the things came together to take us to the next level," he says.
By then, Kinchla says, "we were playing 200 shows a year touring when that album came out, but we were young enough that we weren't burned out. We were firing on all cylinders."
He says the band was shocked that the album exploded, especially with its "neo-hippie" beginnings.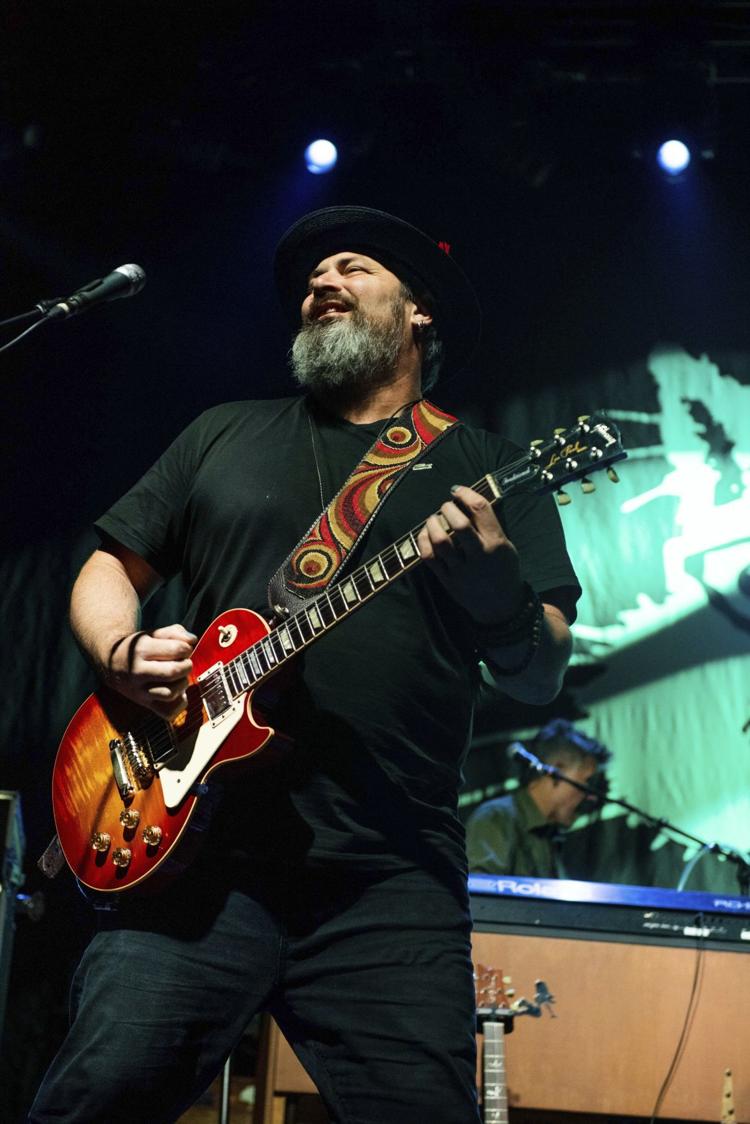 "We didn't expect Top 40 success," Kinchla says. "But all the writing was done really well, and the whole album has a nice, cool, melodic, accessible rock feel."
Metal had cooled off, and though grunge was extra hot, Blues Traveler's rootsy sounds were a more upbeat alternative.
The album was mostly recorded in the mountains near Woodstock at Bearsville Studios and produced by Michael Barbiero and Steve Thompson.
"We had plenty of money to just take over and spend a couple of months up there," Kinchla says. "I remember riding up the hill with my bike every morning with bagels, and we'd be tinkering around."
The "Four" tour will run through much of 2020, and then Blues Traveler will focus on something new.
"In this day and age, doing a whole album is kind of passe," Kinchla says. "There's so many other ways of doing it. We might end up just releasing a song every couple of months; we might do an EP. We might try new things — change it up."
What Blues Traveler, Magnolia Boulevard • When 8 p.m. Saturday • Where The Pageant, 6161 Delmar Boulevard • How much $30-$35 • More info ticketmaster.com