Short yet sweet was the way it went down when Boyz II Men returned to St. Louis Friday night at the Fox Theatre for a one-off show during an apparent gap in their Las Vegas residency.
The vocal trio, which performed with the St. Louis Symphony at Powell Hall in 2018, returned this time to do a traditional show, a 75-minute trek through the group's hits and others' hits that wrapped by 9:25 p.m. There was no opening act.
After a quick opening interlude of "Thank You," the group's Shawn Stockman, Nathan Morris and Wanya Morris, dressed in all-white streetwear, got the party started with "Motownphilly," taking the group back to where it began.
The vocally flawless group continued with "On Bended Knee," complete with a little bended knee action during the creamy ballad and Shockman gracing the crowd holding an extended final note. The song is from the trio's "II" album, which celebrated its 25th anniversary this year.
Stockman said the group doesn't get around these parts much and it was nice seeing that when "Boyz II Men" is on the marquee, fans still come out. He asked who was seeing the group for the first time, and when the response indicated many were, he asked what took them so long.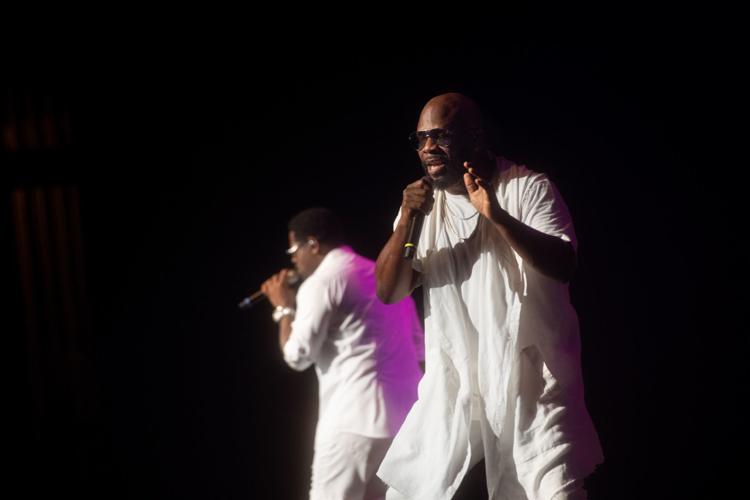 "It's So Hard to Say Goodbye to Yesterday" and "4 Seasons of Loneliness" followed, keeping the often screaming crowd firmly in its pocket before a detour meant to show the group is more than ballads.
Saying it was time for something different, Boyz II Men began with a take on Bob Marley's "Jamming." If that didn't get fans grooving to Boyz II Men like never before, they followed with Lenny Kravitz's "Are You Gonna Go My Way" and Kravitz's version of the Guess Who's "American Woman," bringing the group all the way out of its box as Stockman and Nathan Morris brandished guitars.
The group's take on Bruno Mars' "Locked Out of Heaven," included in the same medley, was less of a stretch. The best part was watching Wanya Morris, the personality of the group, let loose with a number of dance moves. His group mates had to playfully reign him in at one point.
"Doin' Just Fine" and the group's version of Journey's "Open Arms" were back to business for the three, who'd later introduce a segment of Boyz II Men classics, the songs fans played over and over again for years. "No excuses, y'all should know every word," Stockman said before "Water Runs Dry," which never gets old, "Mama," and "I'll Make Love to You," which included the group passing out roses.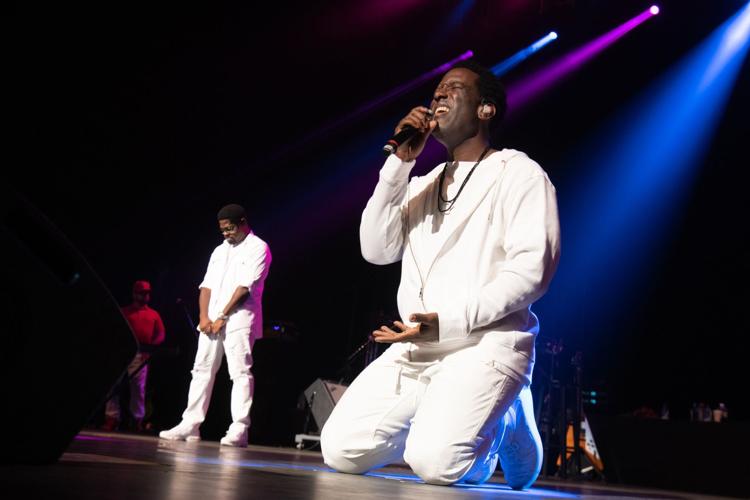 During "One Sweet Day," the record-breaking ballad recorded with Mariah Carey (recently usurped by Lil Nas X's "Old Town Road"), the audience provided Carey's part, and it was like one glorious choir. It's possible an audience never sounded so good.
The group concluded, as it would, with "End of the Road." But not before Wanya Morris explained to fans that the group went through a period of feeling people didn't want to hear love songs anymore, then realizing real music is still where it's at, music people can sing along with, cry to, and make love to.
"There are a lot of Boyz II Men babies out there. That makes us uncles," he joked.
In the audience, acknowledged by Stockman briefly, was gospel singer BeBe Winans. Winans' sister CeCe Winans was performing across town at the same time at Touhill Performing Arts Center. Boyz II Men setlist, Fox Theatre"Thank You" (intro)"MotownPhilly""On Bended Knee""It's So Hard to Say Goodbye to Yesterday""4 Seasons of Loneliness"Medley"Jamming""Are You Wanna Go My Way""American Woman""Locked Out of Heaven" "Come Together""Doin' Just Fine""Open Arm""Water Runs Dry""I'll Male Love to You""Mama""One Sweet Day""End of the Road"
Boyz II Men at Fox Theatre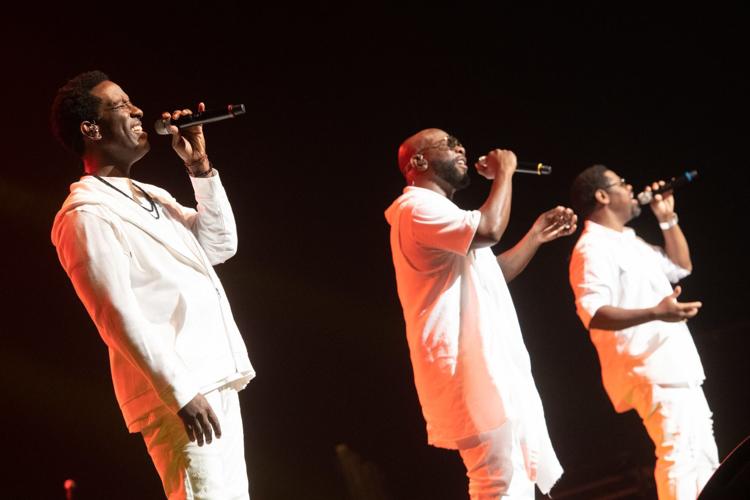 Boyz II Men at Fox Theatre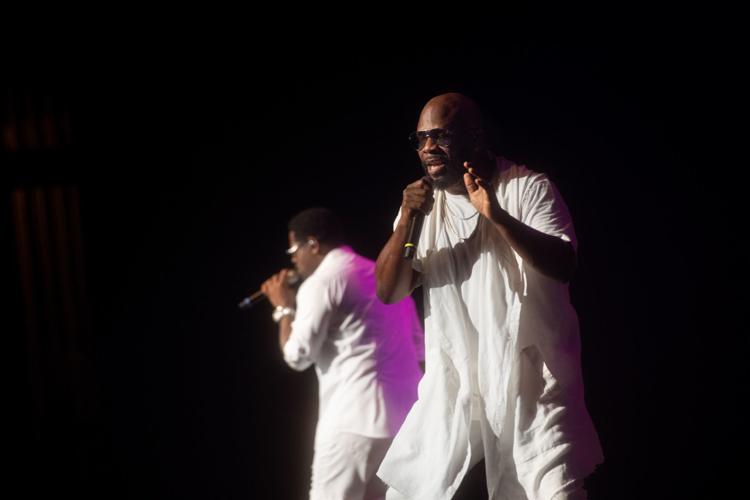 Boyz II Men at Fox Theatre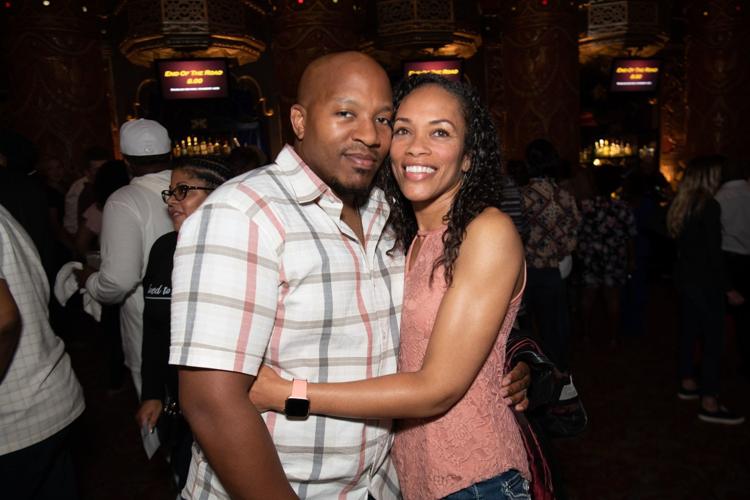 Boyz II Men at Fox Theatre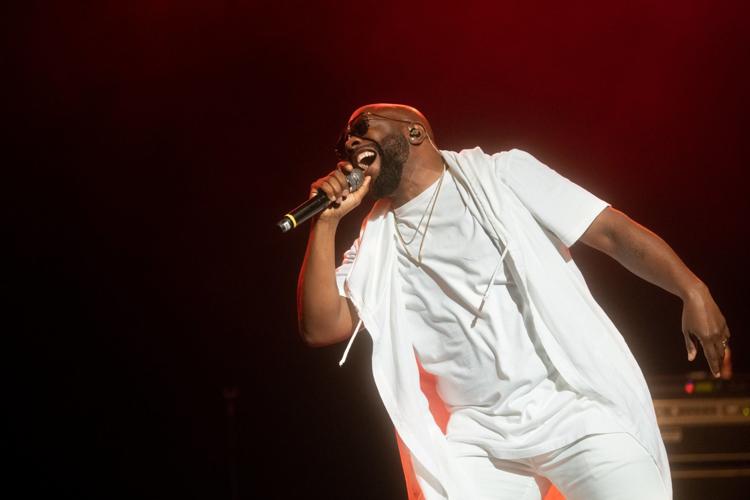 Boyz II Men at Fox Theatre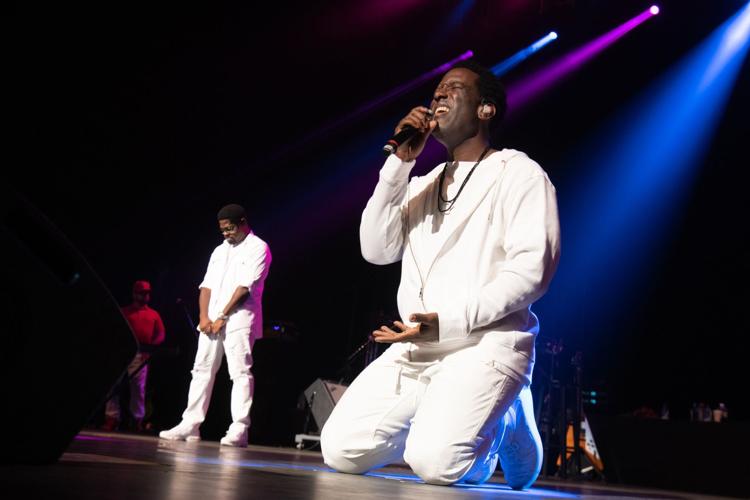 Boyz II Men at Fox Theatre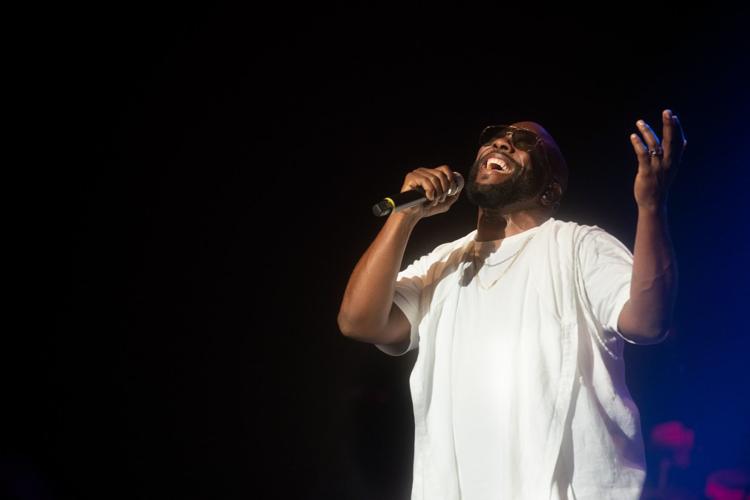 Boyz II Men at Fox Theatre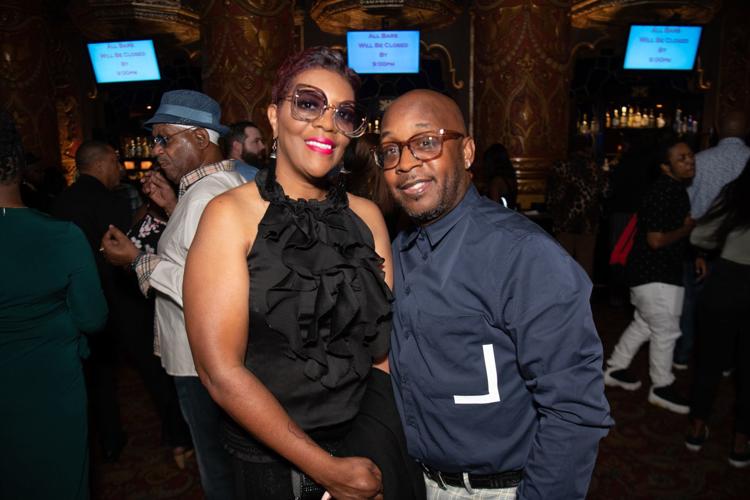 Boyz II Men at Fox Theatre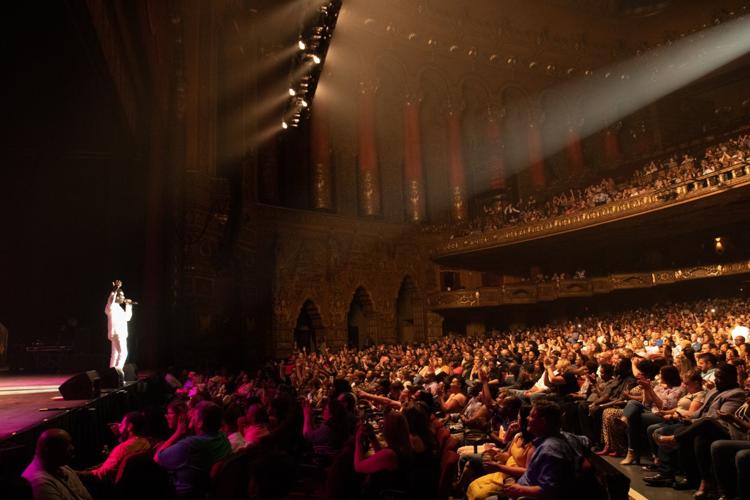 Boyz II Men at Fox Theatre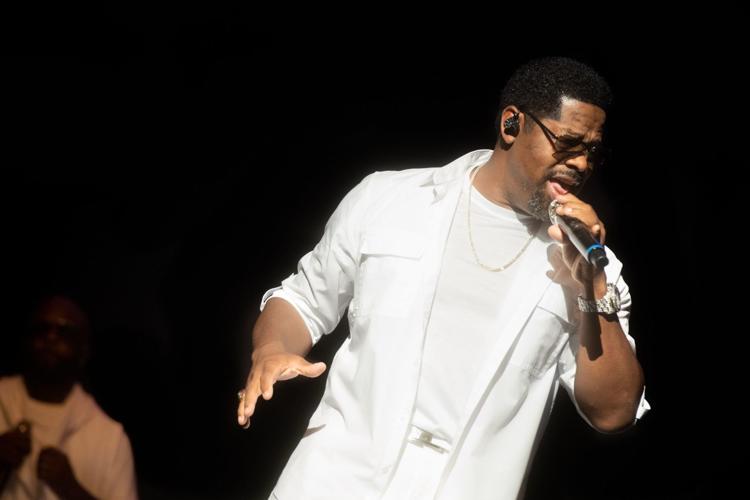 Boyz II Men at Fox Theatre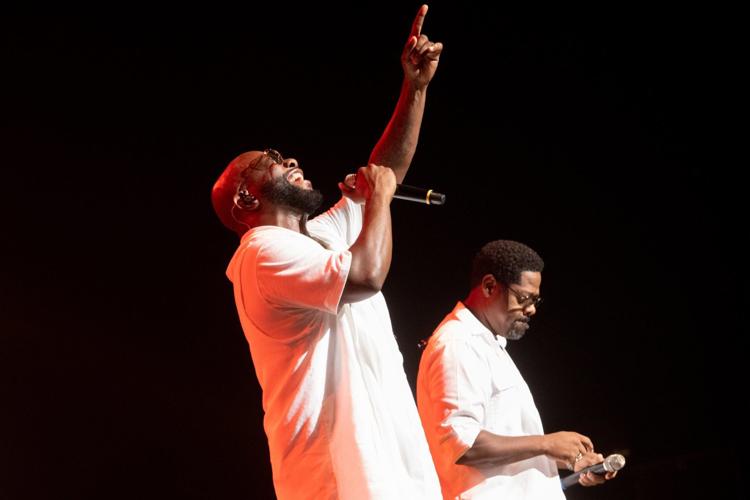 Boyz II Men at Fox Theatre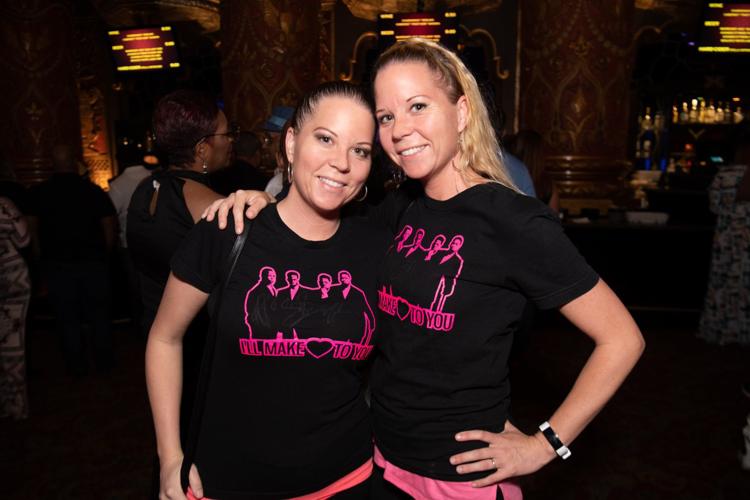 Boyz II Men at Fox Theatre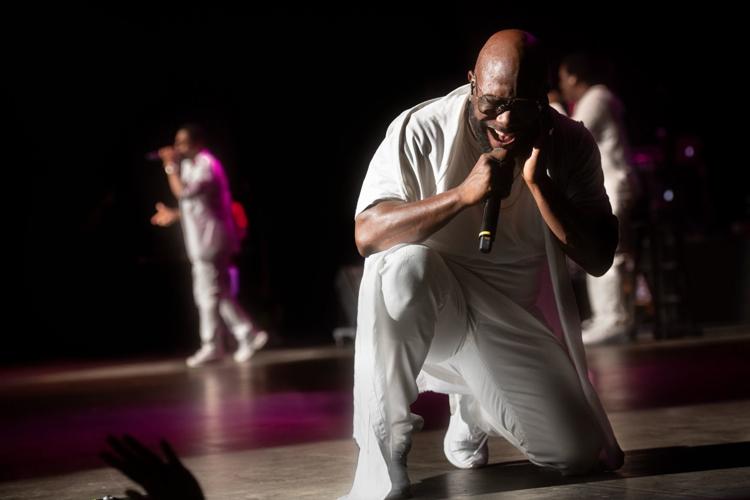 Boyz II Men at Fox Theatre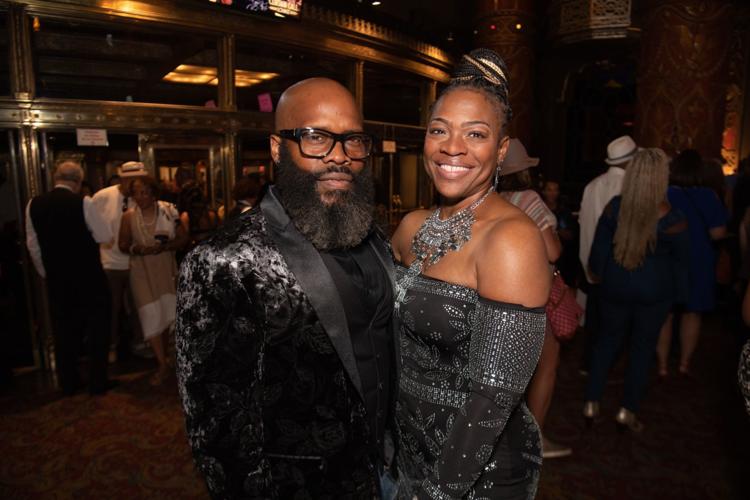 Boyz II Men at Fox Theatre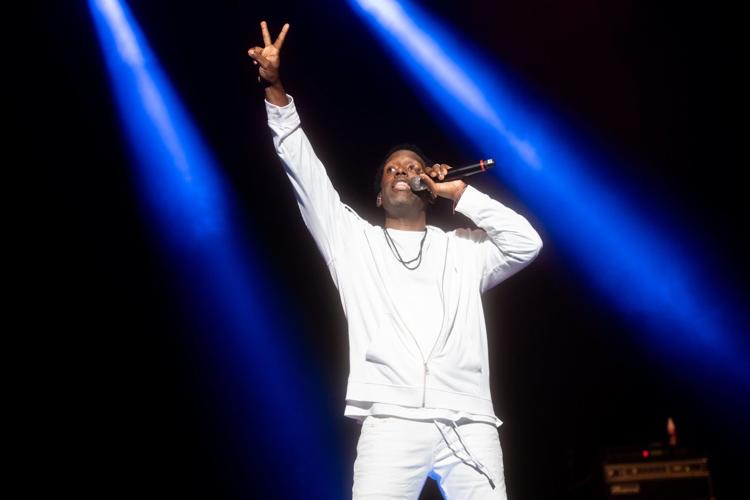 Boyz II Men at Fox Theatre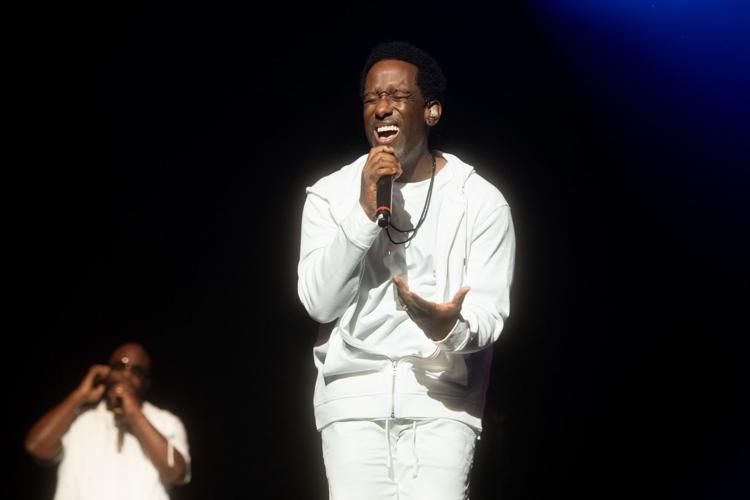 Boyz II Men at Fox Theatre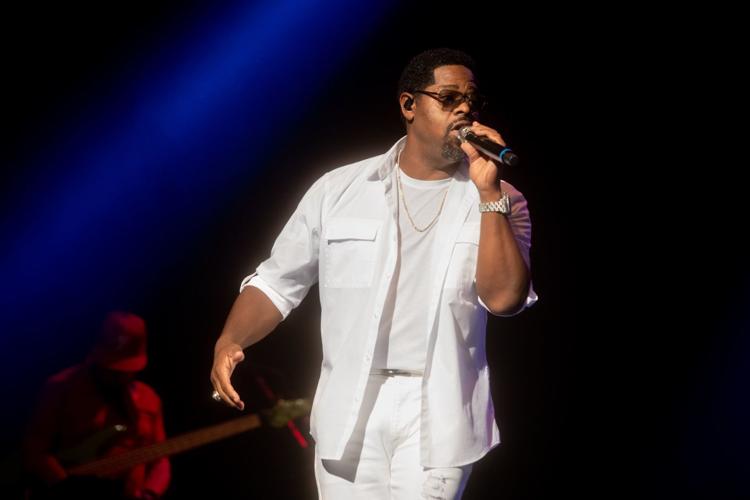 Boyz II Men at Fox Theatre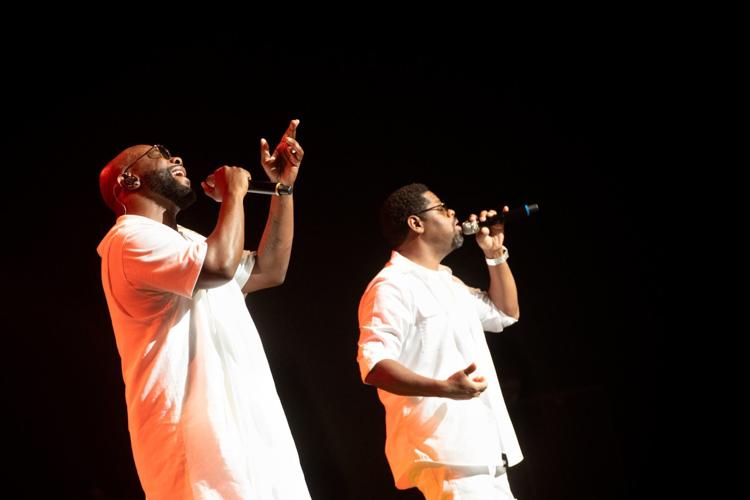 Boyz II Men at Fox Theatre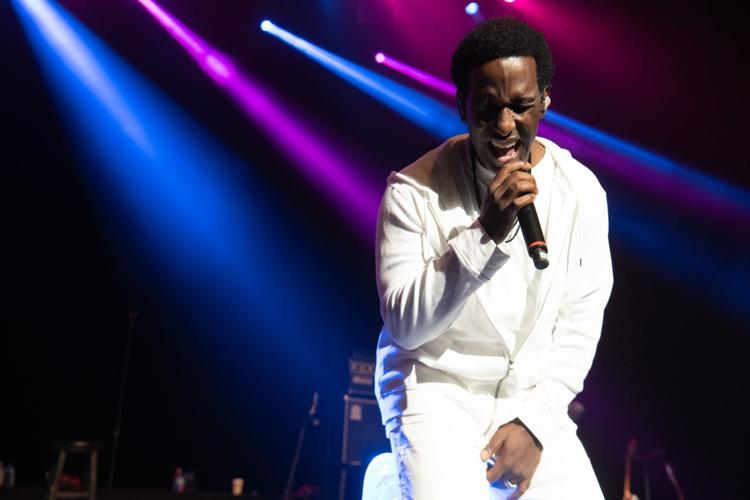 Boyz II Men at Fox Theatre
Boyz II Men at Fox Theatre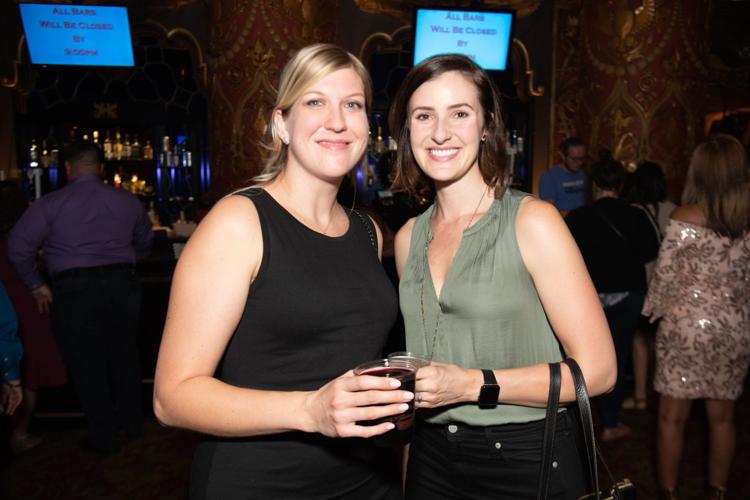 Boyz II Men at Fox Theatre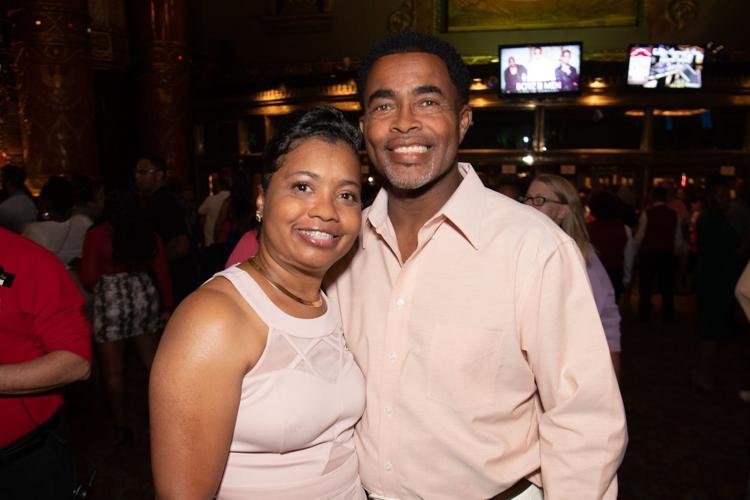 Boyz II Men at Fox Theatre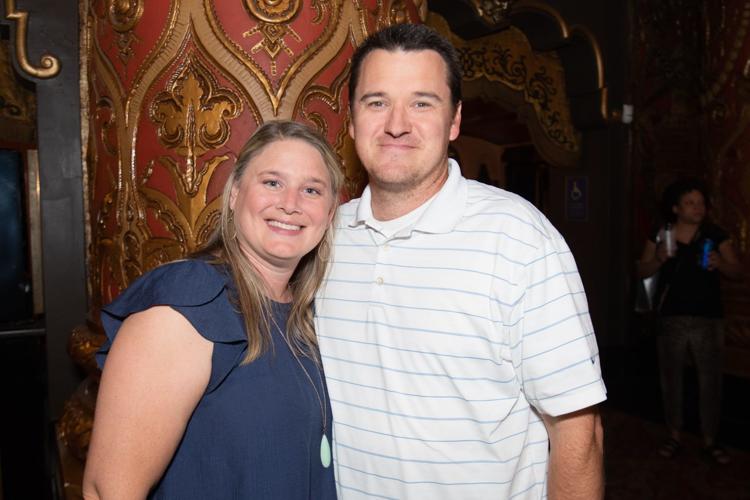 Boyz II Men at Fox Theatre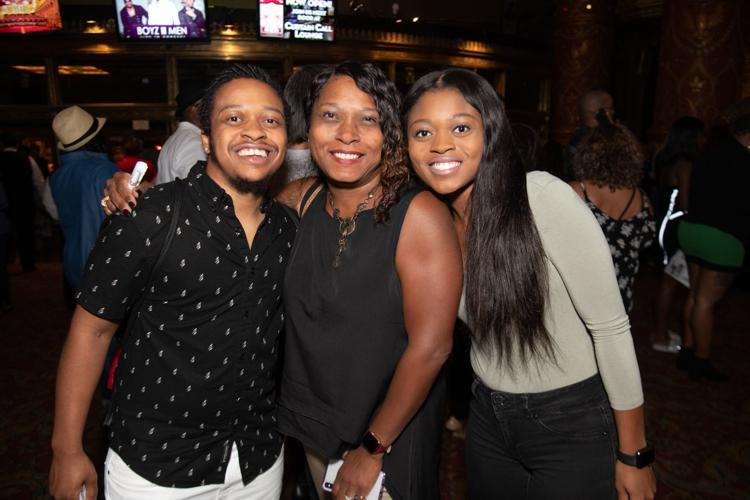 Boyz II Men at Fox Theatre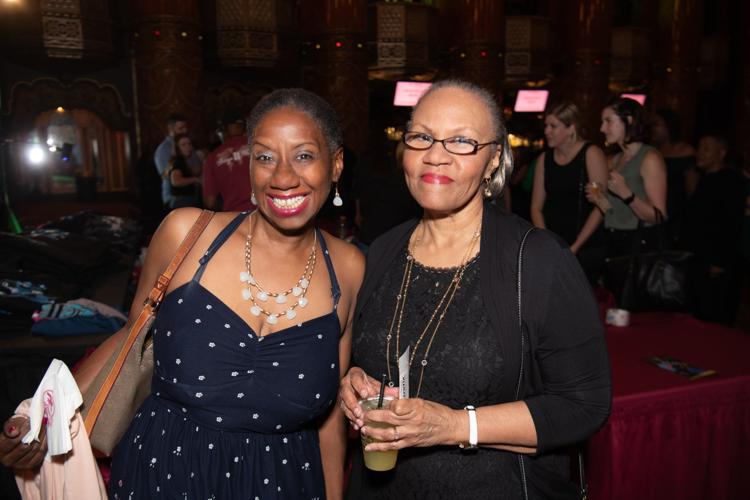 Boyz II Men at Fox Theatre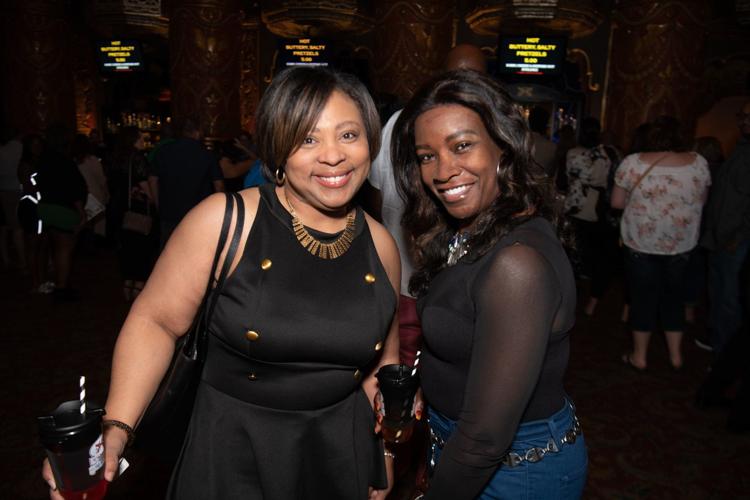 Boyz II Men at Fox Theatre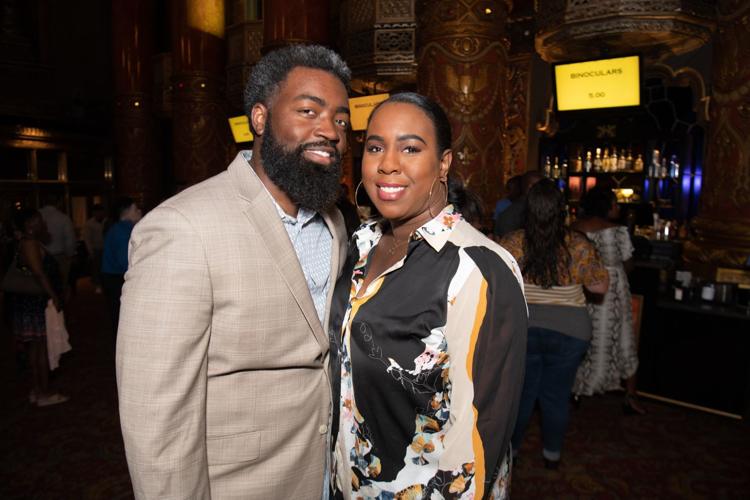 Boyz II Men at Fox Theatre