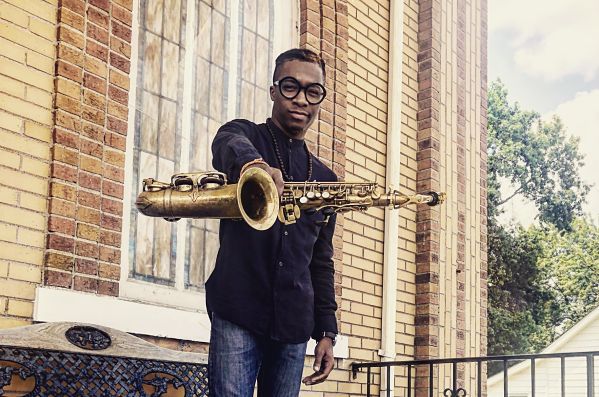 Carlos Brown Jr. headlines for the first time this weekend at Jazz St. Louis, and for the East St. Louis native, it's a real homecoming.
As a ninth-grader at Lincoln Middle School, Brown was part of Jazz St. Louis' JazzU program, studying under Philip Dunlap, former director of education and community engagement for Jazz St. Louis.
Now 25, Brown runs Jazz St. Louis' Jazz Academy and on Friday and Saturday will headline with his group, Ingenuity. He says he'll be playing his own material, putting to use the things he learned there. "I also learned the art of listening, being open to adjustment, and not being afraid to share your ideas with people," he says.
Brown, who plays saxophone, is a rising star who recently performed at the Dark Room. He's also part of popular St. Louis band Dirty Muggs.
He says fans can expect an experience — not just a concert.
"I want people to go and take something from this, while also giving people something to look forward to," he says.
His show is a mixture of his arrangements of covers, as well as originals from his debut album, "Growth," released this year. Incorporated into the shows will be his use of different samples and voice-overs from Nina Simone to his father, Carlos T. Brown Sr., a minister.
"I'm my pop's biggest fan," he says. "I've got so many sermons of his. I used a part of a sermon on 'Growth.' Wherever I go, I'll incorporate soundbites of my pop's into it."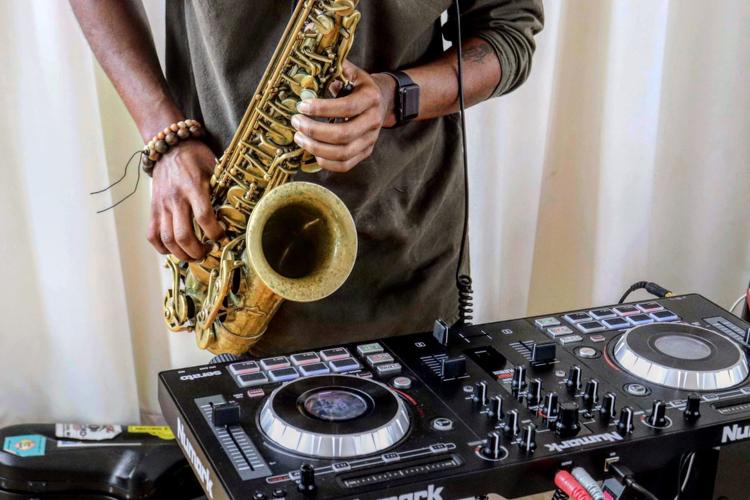 Brown notes that Terence Blanchard used a similar technique on his 'Choices' album (2009), which includes the voice of Cornel West. He says the soundbites and samples "add a more theatrical experience."
Brown self-produced "Growth" in his parents' basement, and it came about as he was transitioning from "one crazy relationship to an even crazier relationship." The project tracks his growth, told through instrumental and vocal tracks, along with vocal samples.
Brown's music represents his modern interpretation of jazz, which he says is helping to push the genre forward. "You have these jazz purists who feel if it's not (John) Coltrane, it's not anything. I think we forget jazz is always current."
Helping him flesh it all out is Ingenuity, which he assembled this year. He and drummer Everette Benton go as far back as sixth grade. The band also includes Sam Dando (bass) and Antonio Foster (keyboards).
While Brown's name is out front, he doesn't want it to be all about him. "I wanted to create something we could all be proud of," he says. "All of us put our energy into it. Even if I had the opportunity to get big names for this concert, I need this group of guys. We trust each other."
Brown — whose influences include Cannonball Adderley, Stevie Wonder, Karriem Riggins, Questlove, J Dilla and Solange — was introduced to jazz as a child through his father's album collection. He initially gravitated toward the trumpet he heard on a Miles Davis album.
"I loved hearing that loud trumpet come out of nowhere. That expression drew me in." Early on, Brown says, he thought he wanted to be a drummer. He recently got into the flute.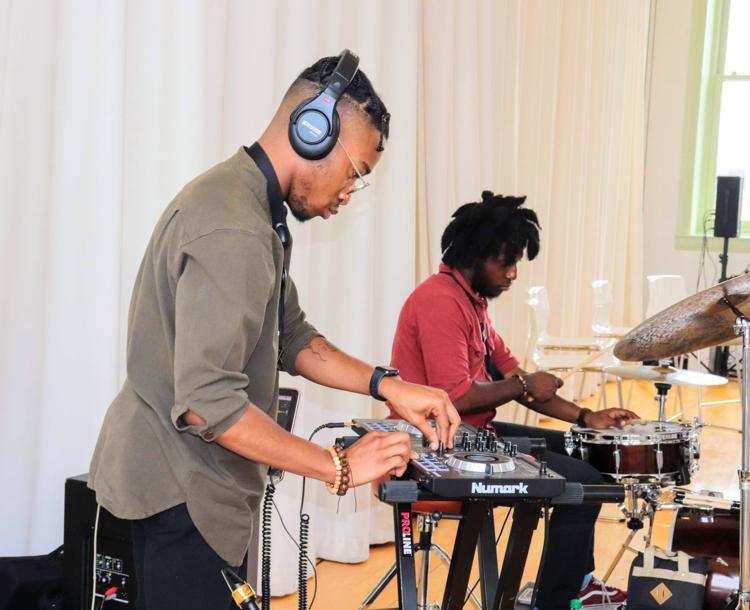 Brown also recently started DJ'ing. At a recent event for the opening of Opera Theatre of St. Louis' "Fire Shut Up in My Bones," he DJ'd while playing sax. In attendance were Charles Blow (who wrote the memoir on which the opera is based) and Kasi Lemmons and Blanchard (who co-wrote the opera).
Brown has taken cues from his musical "big brother," Lamar Harris, known for DJ'ing while playing trombone.
"I'd been picking Lamar's brain, and I'd seen him do it," he says. "I could see myself doing it and having fun. I credit him for giving me the opportunity." Brown got his first taste when he filled in for Harris at a Gaslight Studio gig.
Brown is also part of the new group of artists-in-residence at the Kranzberg Art Foundation.
"It's the chance for me to put up or shut up," he says. "I have to show myself I have this platform, and I'm not going to mess it up. I'm going to take this time when I have this extra support to put something positive out."
What Carlos Brown Jr. and Ingenuity • When 7:30 p.m. Friday-Saturday • Where Jazz St. Louis, 3536 Washington Boulevard • How much $22.50 • More info jazzstl.org