The venue, now known as Hollywood Casino Amphitheatre (and previously Verizon Wireless Amphitheater and UMB Bank Pavilion), opened June 14, 1991, with Steve Winwood. The rest of the season was hard to beat — Doobie Brothers, Whitney Houston, Diana Ross, Jimmy Buffett, Gloria Estefan, Sting, Van Halen, Tom Petty, Rod Stewart, Yes, Paul Simon, Liza Minnelli, Tom Jones and others.
Riverport quickly established itself as the St. Louis area's premier outdoor summer venue, and acts have continued to pour in year after year.
Steve Schankman of Contemporary Productions and his then-partner Irv Zuckerman originally opened the venue. It's now owned by Live Nation.
The amphitheater kicks off its 30th anniversary season July 24 with St. Louis favorite El Monstero. The season also includes the Jonas Brothers, Maroon 5, Lil Baby, NF, Jason Aldean, Thomas Rhett, the Doobie Brothers, Dierks Bentley, Chris Stapleton, the Black Crowes, Lady A, Dead & Co. and Alanis Morissette.
"We've got a little bit of something for everybody — a good variety when you think about the time constraints and parameters," says David Gerardi, president of Live Nation Missouri, of the delayed and condensed current season.
The 2020 season was canceled because of the pandemic; some of the shows moved to 2021, some moved to 2022 and others were canceled. The venue presented a trio of parking lot concerts in 2020 by Nelly, Brad Paisley and El Monstero.
Gerardi says 2020 was "really just trying to get through it and trying to figure out how to be prepared when we were back. At this point, everybody is glad to be back to work and glad to be putting on shows again. It really feels like it's a regular season again.
"We're starting to feel a little back to normal."
Over the years, the venue has been home to countless shows by Sammy Hagar; a Kings of Leon pigeon-poop disaster in 2010; a Farm Aid show in 2009; Camilla Cabello walking out on Fifth Harmony in 2016; and a show by Bill Cosby in 2007.
2021 schedule
| | |
| --- | --- |
| El Monstero, the Schwag • 7 p.m. July 24, $19-$145 | Doobie Brothers "50th Anniversary Tour" with Michael McDonald, the Dirty Dozen Brass Band • 7:30 p.m. Sept. 15, $23-$350 |
| Brad Paisley, Jimmie Allen, Kameron Marlowe • 7:30 p.m. July 30, $19-$98 | Chris Stapleton "All-American Roadshow" with the Marcus King Band, Yola • 7 p.m. Sept. 16, $39-$99 |
| The Black Crowes' "Shake Your Money Maker" with Dirty Honey • 7:30 p.m. July 31, $19-$139 | Alanis Morissette, Garbage, Liz Phair • 7 p.m. Sept. 18, $66-$166 |
| Foo Fighters, Radkey • 7:30 p.m. Aug. 3, $49-$125 | Pointfest with Shinedown, Seether, Greek Fire, Badflower, grandson, Zero 9:36 • 4 p.m. Sept. 19, $19-$129 |
| Lady A "What a Song Can Do Tour" with Carly Pearce, Niko Moon, Tenille Arts • 7 p.m. Aug. 8, $19-$125 | NF "Clouds Tour" with Michl • 8 p.m. Sept. 22, $44-$69 |
| Maroon 5, Blackbear • 7 p.m. Aug. 18, $59-$169 | Megadeth and Lamb of God, Trivium, In Flames • 6 p.m. Sept. 26, $18-$109 |
| Luke Bryan "Proud to Be Right Here 2021" with Dylan Scott, Runaway Jane • 7 p.m. Aug. 19, $41-$136 | Lil Baby "The Back Outside Tour" with Lil Durk • 8 p.m. Sept. 30, $39-$149 |
| Brooks & Dunn "Reboot 2021 Tour" with Travis Tritt and Elvie Shane • 7 p.m. Sept. 3, $53-$358 | Thomas Rhett "The Center Point Road Tour 2021" with Cole Swindell, Gabby Barrett • 7:30 p.m. Oct. 2, $35-$133 |
| Korn & Staind, Fire From the Gods • 6:30 p.m. Sept. 5, $29-$89 | Jason Aldean "Back in the Saddle Tour 2021" with Hardy, Lainey Wilson • 7:30 p.m. Oct. 9, $40-$125 |
| The Jonas Brothers "The Remember This Tour" with Kelsea Ballerini • 7 p.m. Sept. 7, $29-$499 | Florida Georgia Line "I Love My Country Tour" with Russell Dickerson, Lauren Alaina • 7:30 p.m. Oct. 16, $24-$139 |
| Dead & Co. with Mickey Hart, Bill Kreutzmann, John Mayer, Bob Weir with Oteil Burbridge and Jeff Chimenti • 7 p.m. Sept. 13, $51-$177 | Dierks Bentley "Beers on Me Tour 2021" with Riley Green • 7 p.m. Oct. 21, $41-$95 |
Lollapalooza first hit the venue in 1992, along with Reggae Sunsplash, Neil Young, Jerry Seinfeld, Paula Abdul, Santana, Garth Brooks, Eric Clapton, Natalie Cole, Ozzy Osbourne, John Mellencamp, Ray Charles, Elton John and Wynonna Judd. 
Pointfest and the HORDE Festival first dropped in 1993, the same year Sade and Aerosmith played the venue. In 1996, the Warped Tour debuted, along with Smokin' Grooves. Ozzfest and Lilith Fair came in 1997, Super Jam in 2008 and Budweiser Superfest in 2010.
Rock and pop have been most present at the amphitheater, along with country. 
"Red Rocker" Sammy Hagar is closing in on 20 appearances at the amphitheater, including his time with Van Halen. When he hits the road for a tour, he makes sure St. Louis is on the schedule.
"I love that place," Hagar says. "It may be my favorite amphitheater in America, only because of the great memories I have from shows there.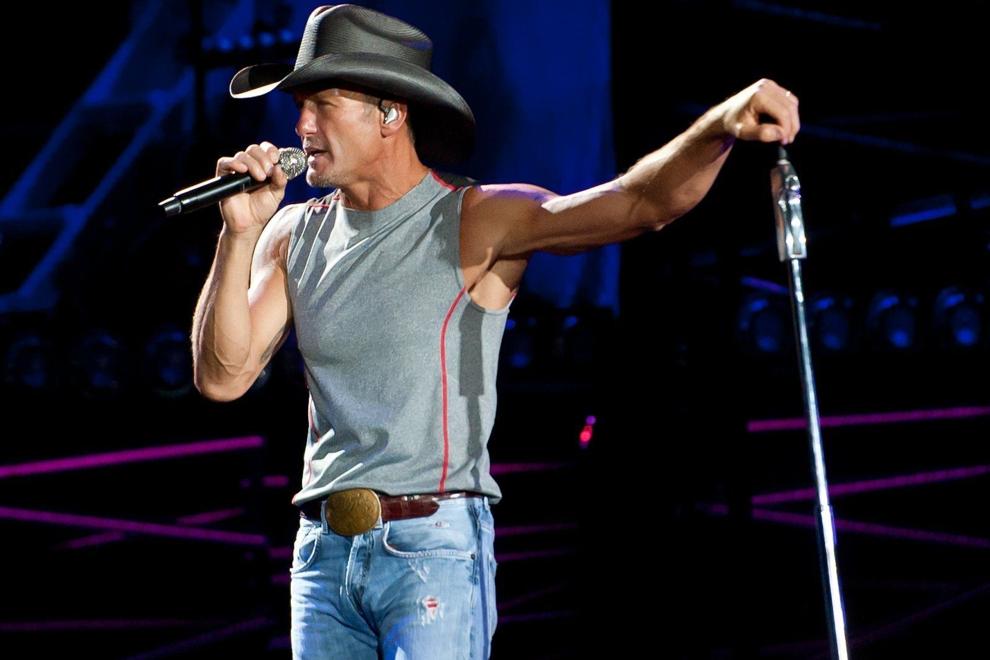 "I've had it flood out a few of my shows over the years, and I've had to stop the show because of thunder and lightning storms in the middle of summer. It was also the first big show that I sold out post-Van Halen. At the time (1997), I had the attendance record for the building. Not sure if it's been broken yet. I've played as long as three hours with the Wabo's."
When it comes to St. Louis, he says, "I don't think there's any place in the world I look more forward to playing, including my hometown, Cabo San Lucas, and Vegas. There's something very special about St. Louis and that Hollywood Casino Amphitheatre, which I like to refer to as Riverport still."
REO Speedwagon has played at the venue 16 times, and the band has special memories there.
"When I think of playing in St. Louis, I think of that stage, those dressing rooms, that catering area and that great backstage food!" lead singer Kevin Cronin says. "Our fans in St. Louis pack the amphitheater every time, and we actually recorded a double album/DVD with our brothers in Styx, called 'Arch Allies,' there. That was a great night at the Hollywood Casino Amphitheatre."
Gerardi started working as the amphitheater's marketing director in its first season and has been there since. What has thrilled him the most over the years, he says, is "when you're surprised by a particular performance. A lot of times that's an opening act who then goes on to the next level."
At Lollapalooza in 1992, headlined by the Red Hot Chili Peppers, a rising band called Pearl Jam performed in the middle of the day.
"Look at the level of where Pearl Jam is today," Gerardi says.
---
HOLLYWOOD CASINO AMPHITHEATRE MEMORIES
Moon, 'The Rizzuto Show'
Radio station 105.7 The Point has presented countless concerts at Hollywood Casino Amphitheatre, including Pointfest and the Big Summer Show series. Moon has played the venue with Greek Fire, Goldfinger, Story of the Year, Teenage Dirt Bags and El Monstero.
Greek Fire performs at the amphitheater Sept. 19 as part of Pointfest. Moon figures he's performed at the venue in some capacity 30 to 40 times.
"I might be holding a record," he says. "It's been an absolute blessing. It means so much to me and has played such a pivotal role in my life and career. The Pageant and the amphitheater have been homes to me as a professional musician."
He played the Warped Tour for the first time in 2003 as part of Story of the Year and considers it one of his best memories.
"It was an insanely hot day — the hottest day of the entire festival. All day, all they talked about was how hot it was in St. Louis. I was soaked through my entire outfit. My mom came and watched the band for the first time."
Another favorite memory was captured in a photograph by Kenny Williamson during a Greek Fire show at Pointfest. Moon is wearing a white suit and "couch surfing" over the crowd on a big, red couch.
"It's such a beautiful, amazing photo," he says. "It's back in the dressing room area with the likes of Elton John and Aerosmith — all the greats. The couch was featured in a Greek Fire promo pic, and we brought the couch to the show. It was truly magic."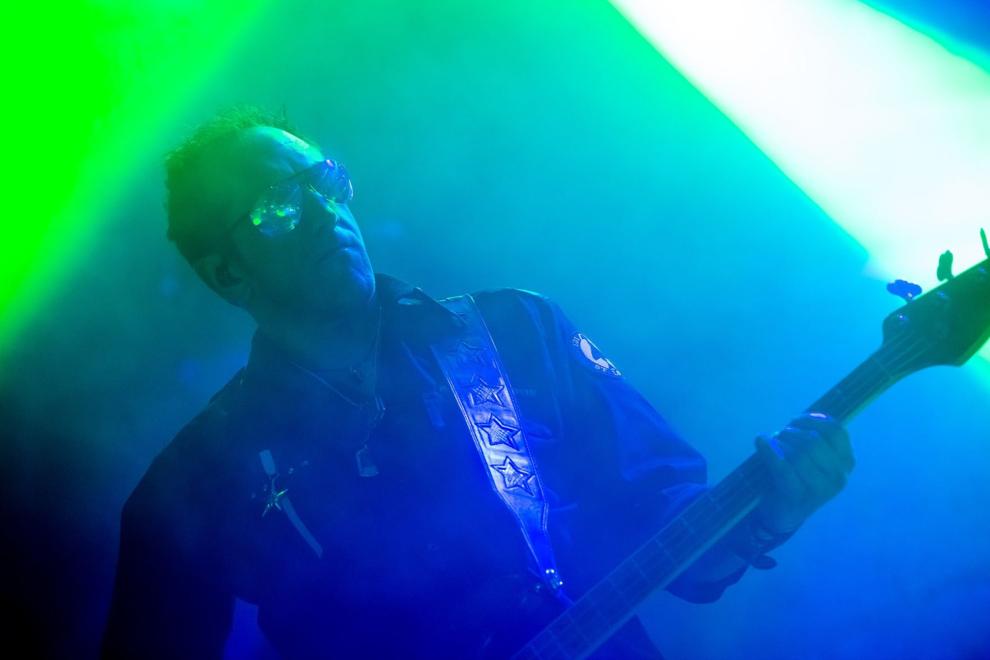 Kevin Gagnepain, St. Louis musician
Gagnepain has played the venue numerous times with El Monstero, Stir and Shooting With Annie. El Monstero kicks off the 2021 season July 24.
"El Monstero has done some fun things there with Here Come the Mummies (2018) and with the St. Louis Philharmonic Orchestra (2019), but the memory that stands out the most was when we first played there in 2012.
"It was a big venue for El Monstero. We built a monster stage with tiers, stairs, fire shooting — it was just an insanely big stage. We've never been that far apart playing. Everyone was a little freaked out."
He says so much heat was generated by the pyro that the acrylic on John Pessoni's drums started to melt.
"There were so many flames onstage," Gagnepain says. "Everything was done correctly, but it was so hot at the source. The drums had parts that blistered up."
Playing the venue with Stir for Homegrown (1997) was an equally hot experience.
"I'm pretty sure we rented Paul Revere costumes for some reason that day. I don't remember what the thought process was. You know it was hot, and there we were with wigs on and heavy polyester rented costumes. ... It was crazy. We didn't know what we were doing."
Favazz, 'The KSHE Morning Rock Show'
Guy "Favazz" Favazza used to broadcast from the amphitheater when he worked evenings on KSHE. The classic rock radio station has presented numerous concerts over the years, and he has been there for every season.
Van Halen, Sammy Hagar, El Monstero, R.E.M., Live, Ozzfest and Lollapalooza are among his favorites, the Guns N' Roses show tops his list of memories.
"I was there, and I'd just started officially at KSHE two weeks before," he says. "I witnessed everything until (crap) started flying over my head, and I got out of there. It was my first time at the venue. I was down low — 13th row. We did a long video on it and got a cease-and-desist order from a roadie we got video from.
"It's been a really good ride," Favazza says. "I love that venue."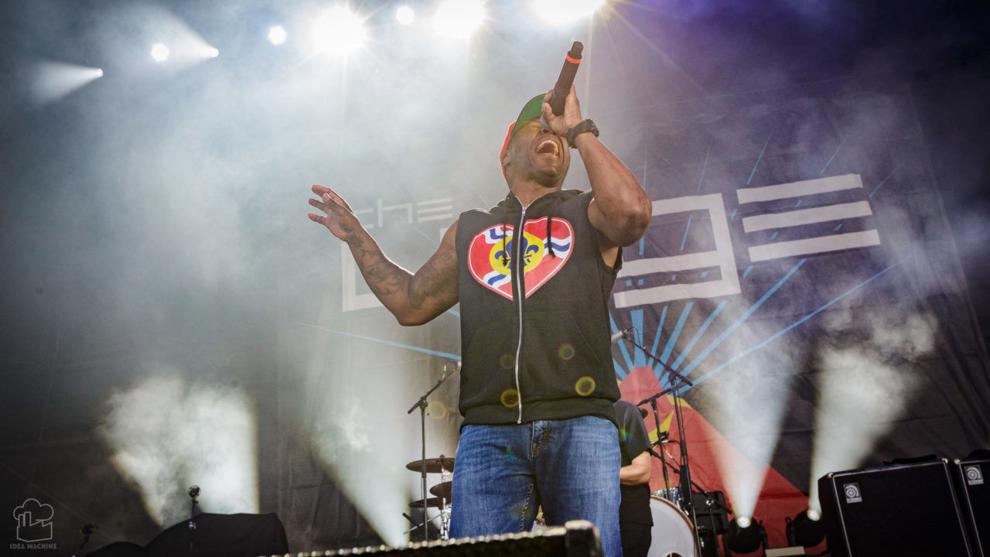 Steve Ewing, the Urge
"We've performed at least 10 times," says Ewing, who fronts the Urge and several bands of his own. "A good portion of them were Pointfest shows. But the most memorable show was a show called Homegrown (1997) with all St. Louis bands — the Urge, Gravity Kills, Stir, New World Spirits and Fragile Porcelain Mice. At that point, there may have been five or six bands from St. Louis that had major deals. It was sold out, and it was great. We headlined the show, and it was awesome."
Chingy, St. Louis hip-hop artist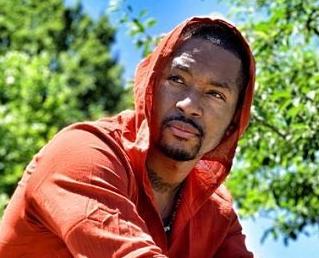 The "Right Thurr" rapper performed at the venue for Super Jam in 2008 and 2010.
"I remember having a show in Florida, and I also had Super Jam booked, and at the last minute I didn't think we could find a flight to St. Louis, so we had to take a private jet and fly into St. Louis for Super Jam. Right when we got there, I ran into City Spud from St. Lunatics. He'd just got out (of prison in 2008). Before he got locked up, we were working on music. This was my first time seeing him after his release.
"It was my first time on that stage. It's not the normal concert hall. It was pretty cool."
DJ Cuddy, official Super Jam DJ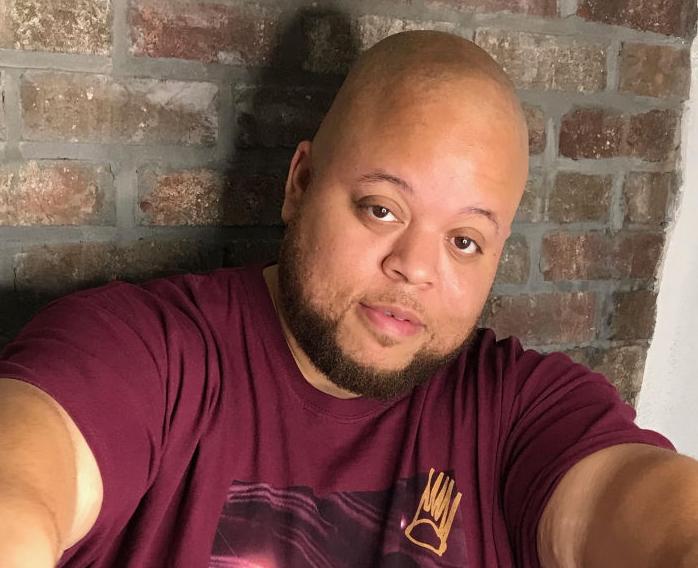 "I'm a big production guy. When we first started Super Jam, we just had a Super Jam banner onstage. I credit Boogie D (former St. Louis radio executive who launched Super Jam here) for doing his thing. But the best production was the one with Lil Wayne (2013). He had a skateboard park onstage. It was one of the best Super Jams. If I spend my money, I don't wanna just see you rap — I want to see a production."
Richard Fortus, Guns N' Roses guitarist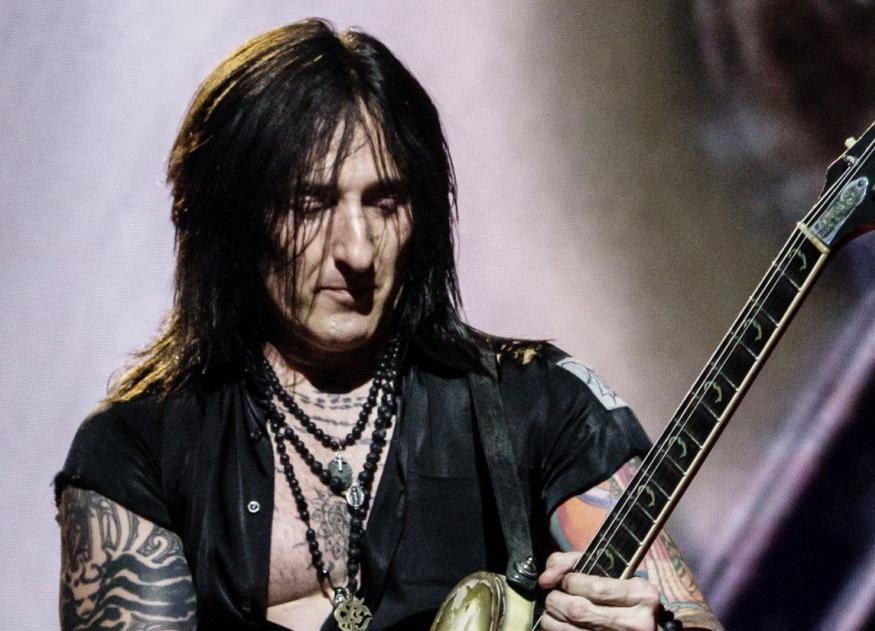 Richard Fortus wasn't with Guns N' Roses at the time of the famous Riverport Riot. He was playing with Pale Divine at Kennedy's downtown.
"People were coming down to our show from the riot and bringing in pieces of chairs," he says. "It was crazy. People were telling us all these stories about what happened. I talked to the band years later with their perspective."
Fortus, a St. Louis native, is in rehearsal for the band's summer tour. He played at the amphitheater with Live, Slash featuring Myles Kennedy and the Conspirators, and Dead Daisies.
"It's always a big deal for me to play St. Louis, especially that venue," Fortus says. "I grew up going to shows there. I remember when it first opened and going to shows there."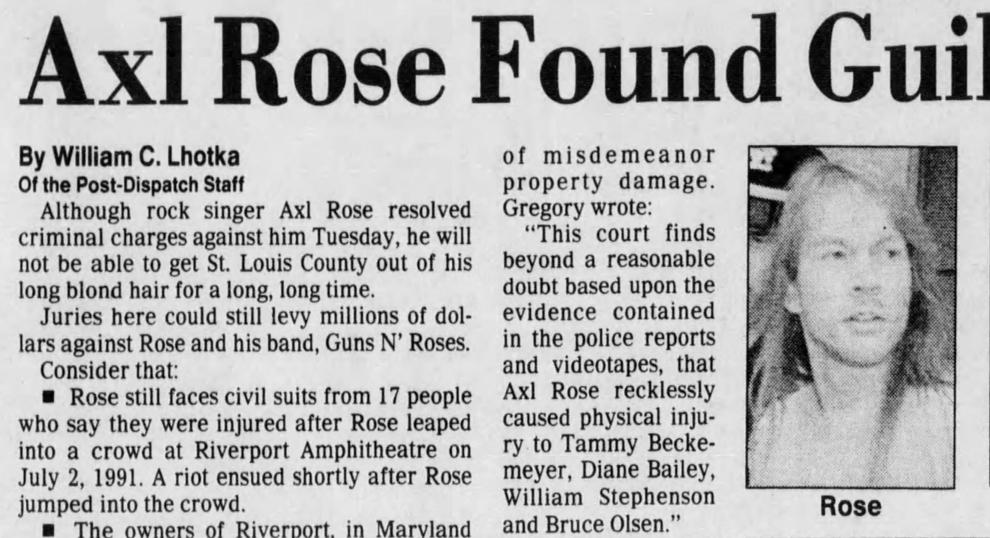 Daniel Durchholz, music journalist
The ticket stub faded now, he still has it. Same goes for the memory of that night — July 2, 1991, when a little band called Guns N' Roses came to town.
Music writer Daniel Durchholz has told his riot story many times — "now to the point where it even bores me," he says. "But one aspect of it that I seldom focus on turns out to be a personal point of pride. I was still fairly new to journalism back then, and I wasn't even actually working that night. But when all hell broke loose, I didn't head for the parking lot, but instead ran toward the story. As Axl Rose himself would later put it — I'm paraphrasing — I got in the ring.
"There was a price to be paid for that. A colleague and I were cursed at and thrown down a flight of stairs by police after identifying ourselves as members of the press — yes, I should have known better. That colleague was also beaten with a baton, and we were later pepper gassed, as well. But as a journalistic hero of mine always said, buy the ticket (or get a press pass — again, I'm paraphrasing), take the ride."
But that was just one night. Since then, Durchholz has been to dozens of shows at the venue ("It'll always just be Riverport, right?"), but no other madness has come along to equal that experience.
"True, much of the fare there has been of the safe summer tour variety," he says. "Your Doobies and Chicagos, your aging hair metalists and farewell tourers; obligatory annual stops by various country stars and many, many shows by St. Louis favorite Sammy Hagar.
"But I've also seen greatness gracing that stage: Neil Young & Crazy Horse, Paul Simon, Radiohead, Jeff Beck, Steely Dan, Santana, Willie Nelson, the Who, Tom Petty & the Heartbreakers, Sting, Annie Lennox, the 'Down from the Mountain' tour, R.E.M., Miranda Lambert, John Fogerty, Slayer ... Spinal Tap!
"Thirty years? That seems impossible. It seems like only yesterday that that cop called me a (expletive)."
From the Riverport riot to the Foo Fighters' throne, see stars at the Amphitheatre through the years
The Riverport Amphitheatre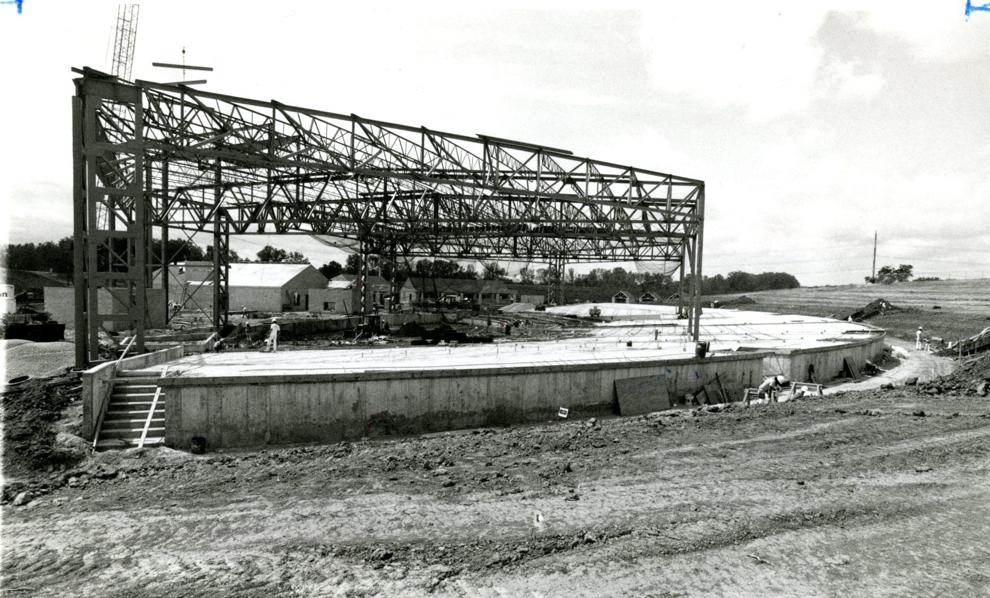 Traffic jam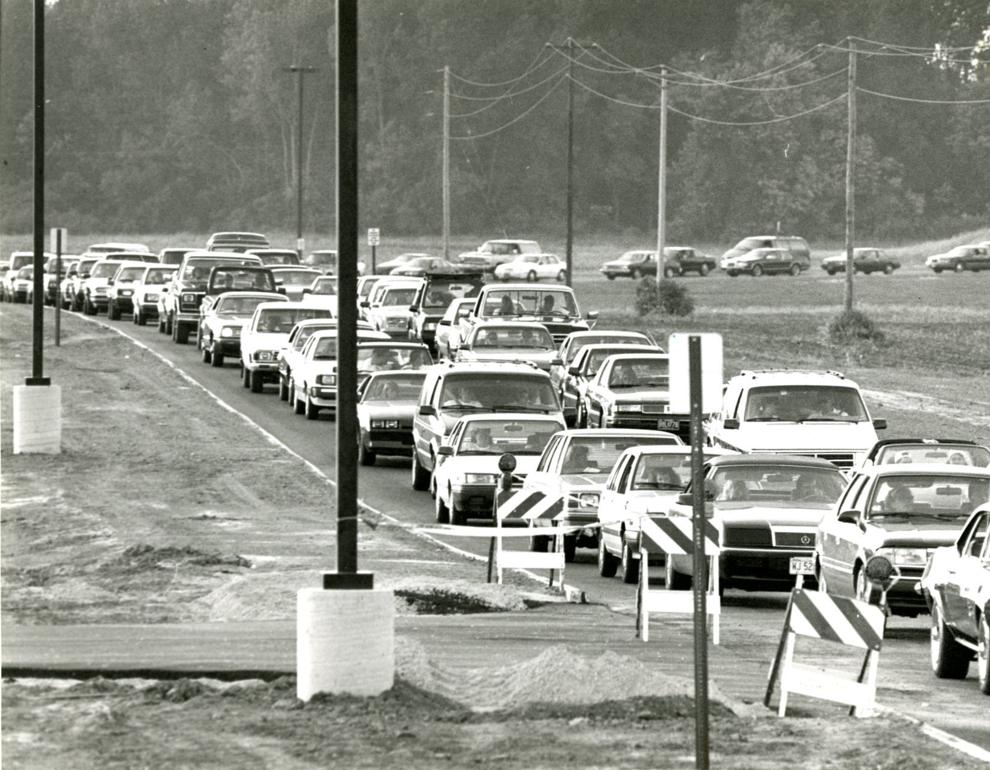 The infamous 'Riverport Riot'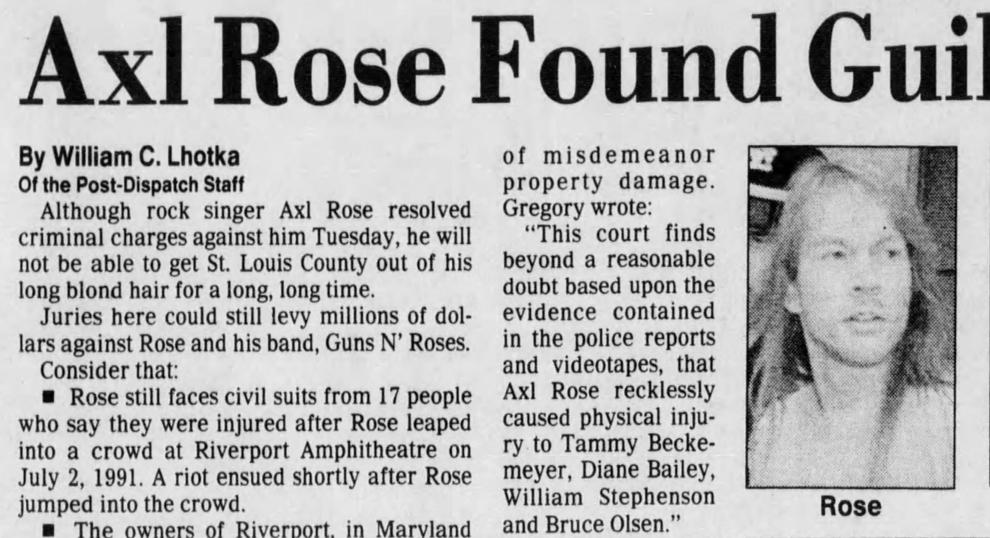 Damage from the Axl Rose riot at Riverport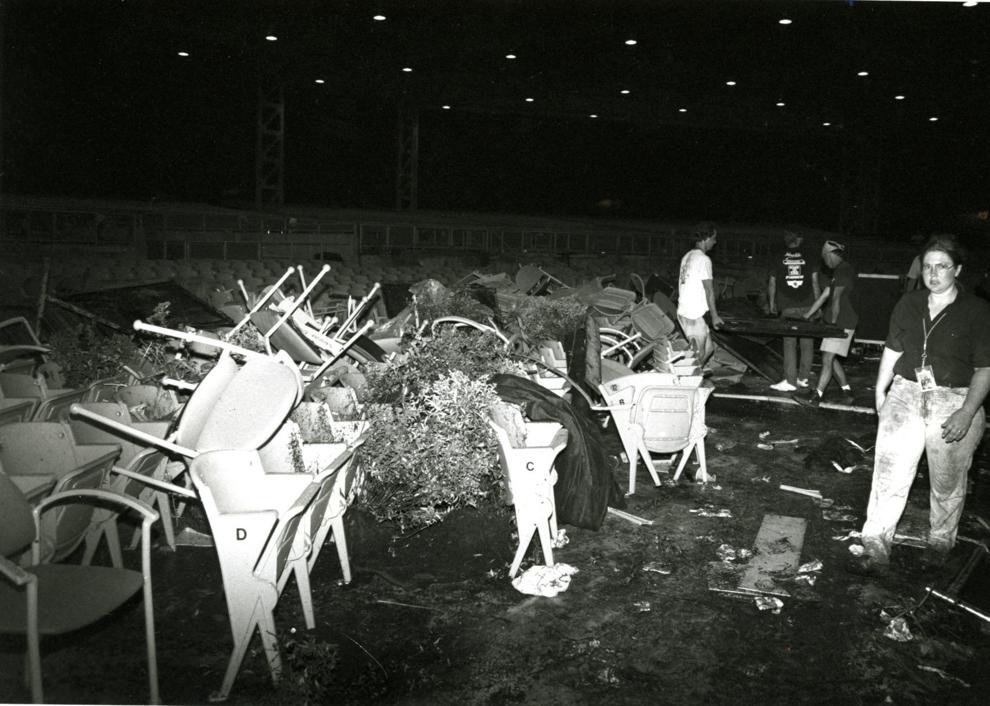 Pointfest '94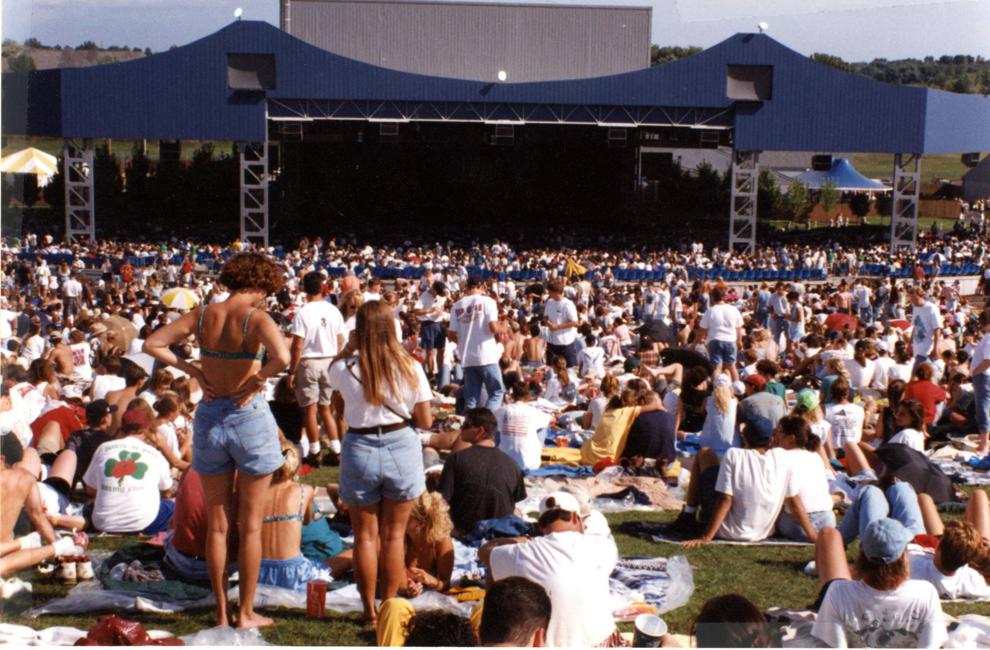 Dave Matthews at the Riverport Amphitheatre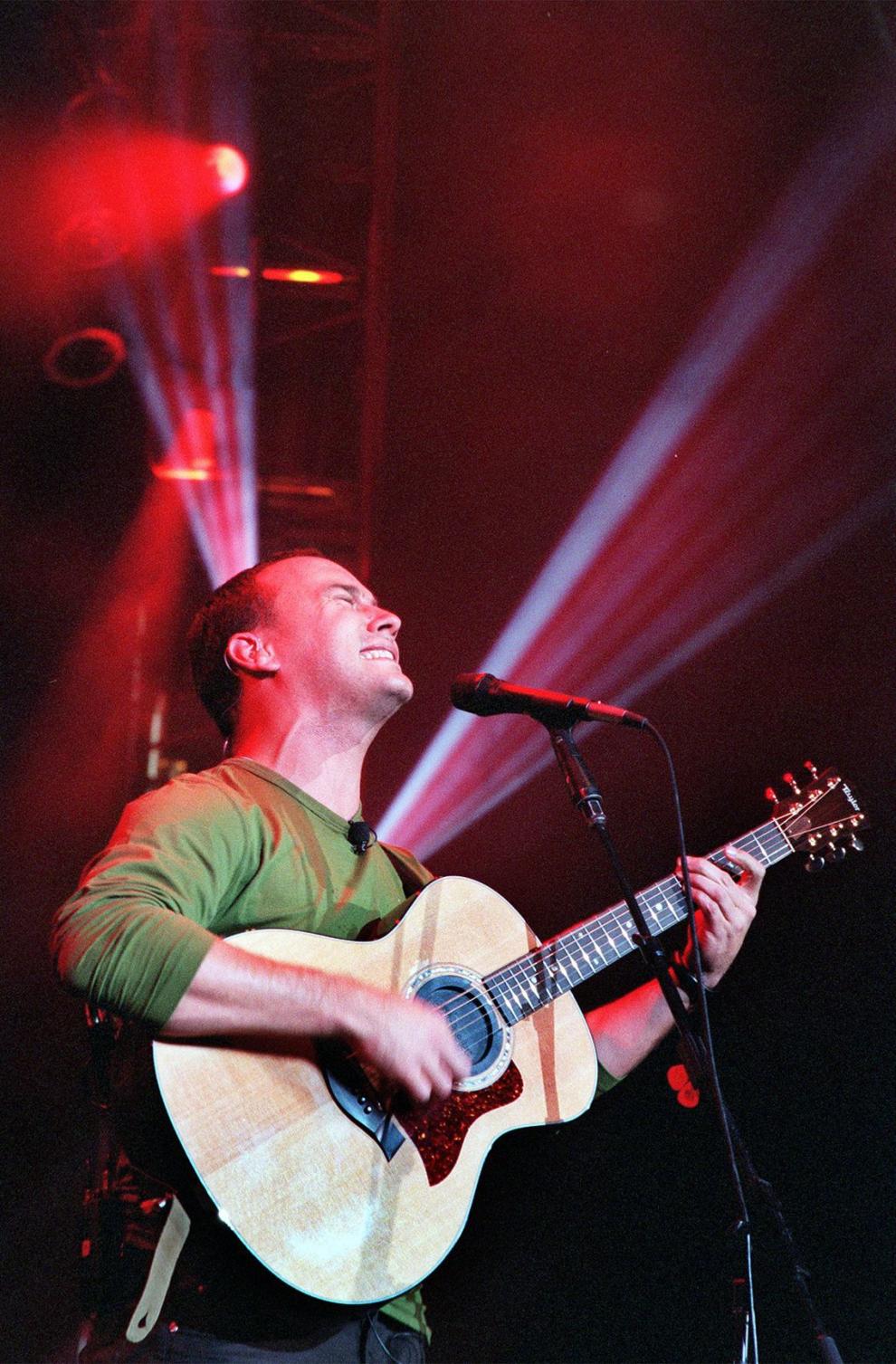 Jethro Tull at Riverport Amphitheatre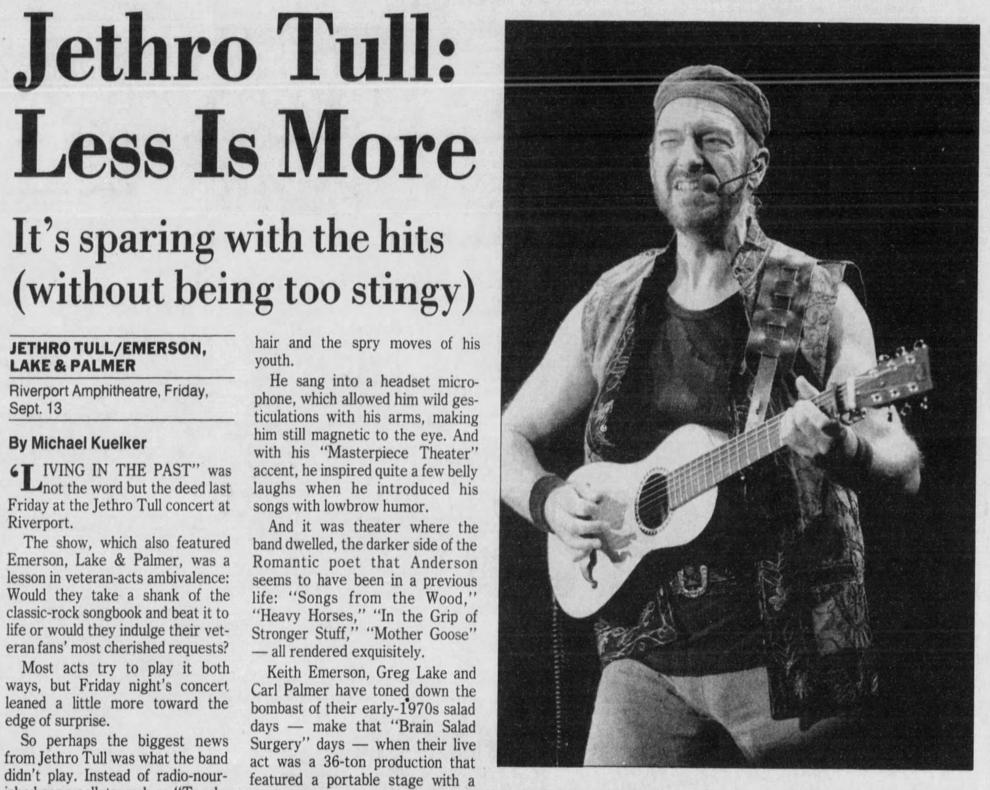 Crowd at third annual Pointfest in 1995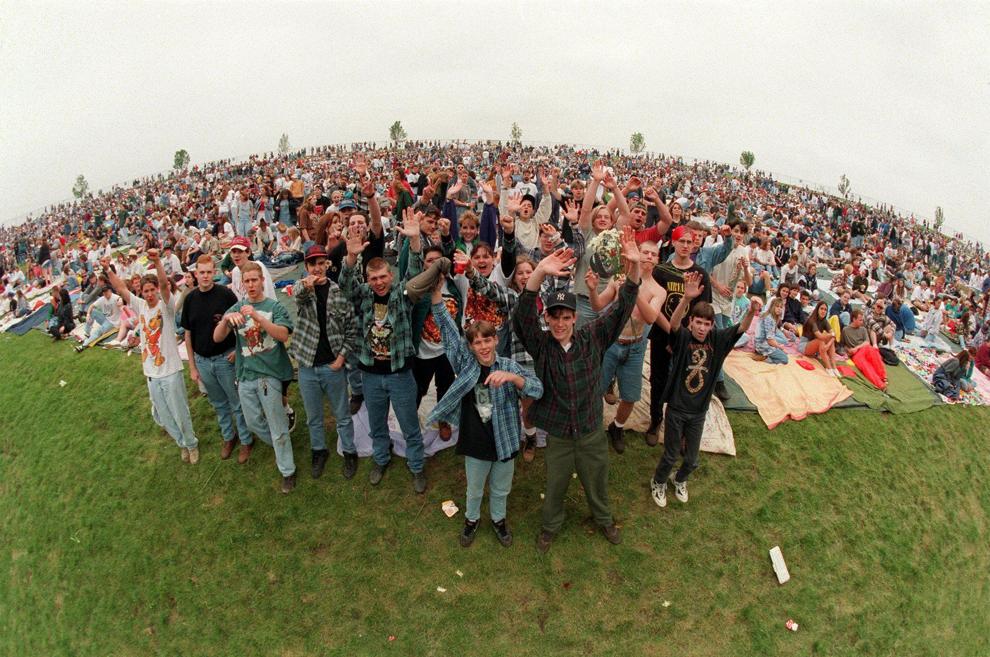 Riverport traffic continues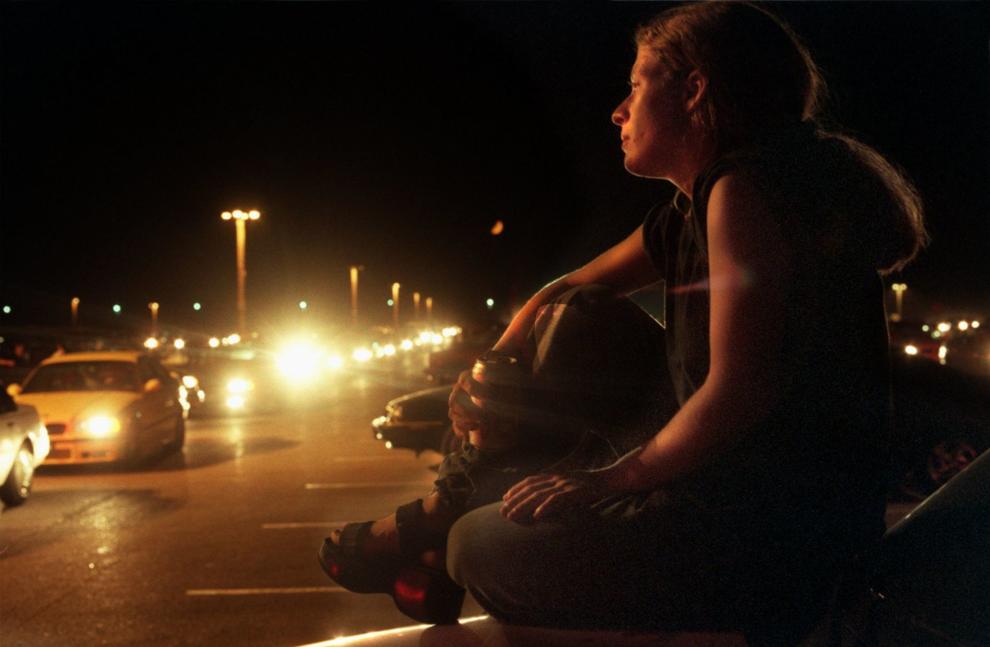 Santana at Riverport Amphitheatre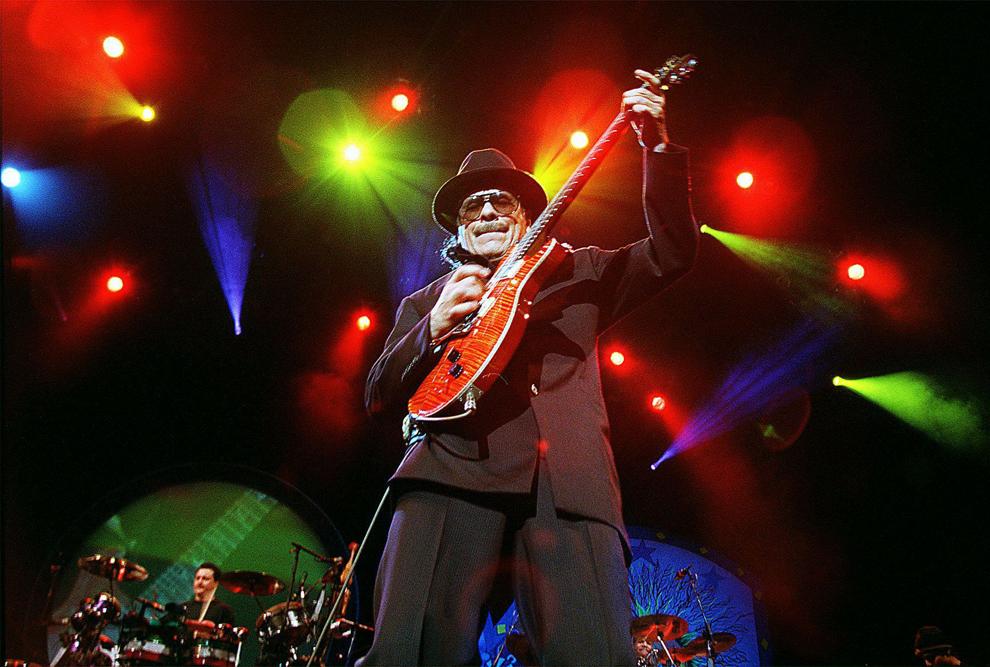 Pearl Jam at the Riverport Amphitheatre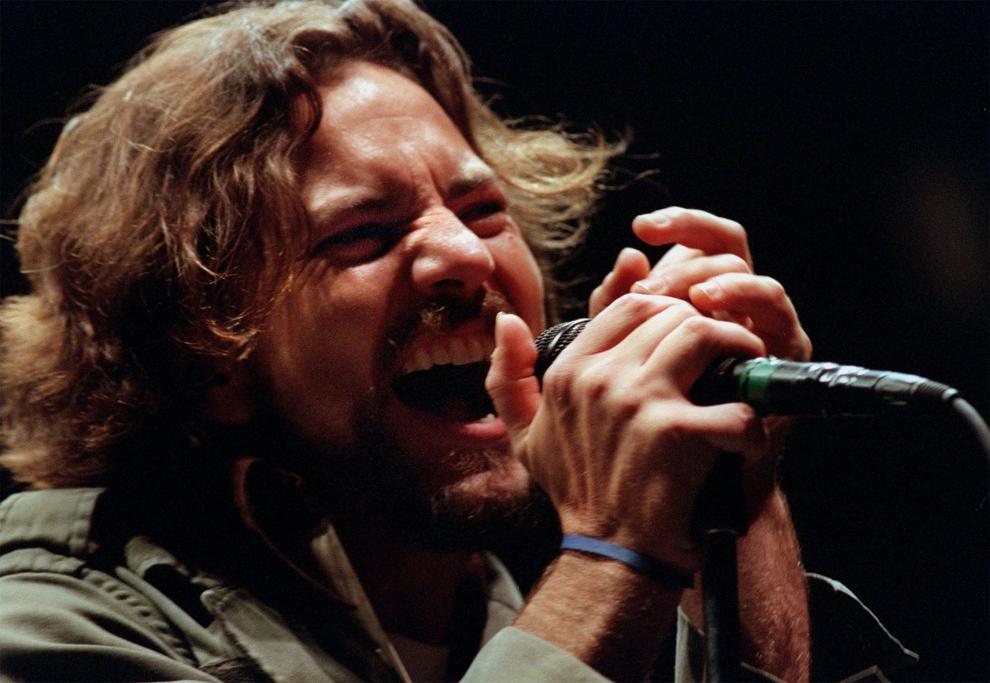 Britney Spears at the Riverport Amphitheatre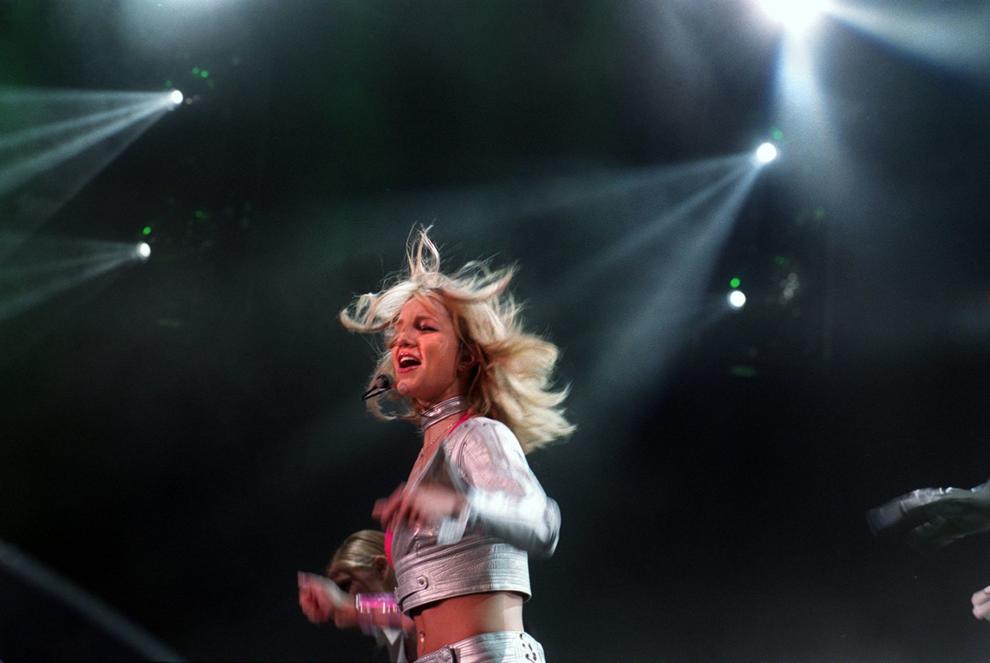 Backstreet Boys at Riverport Amphitheatre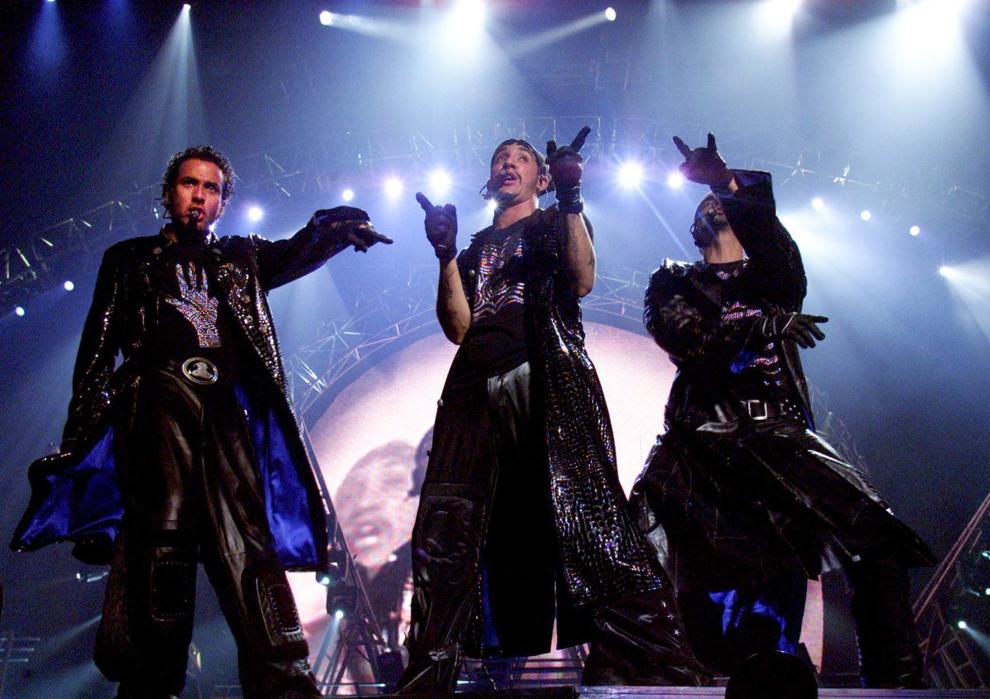 Crowd surfing at the UMB Bank Pavilion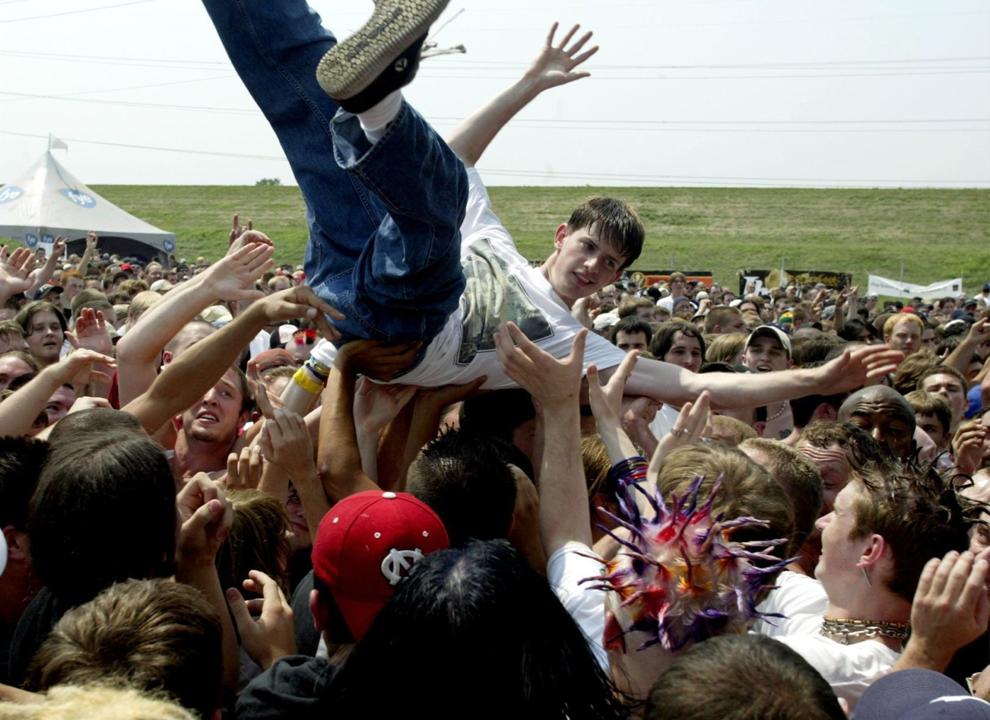 Reba McEntire at UMB Bank Pavilion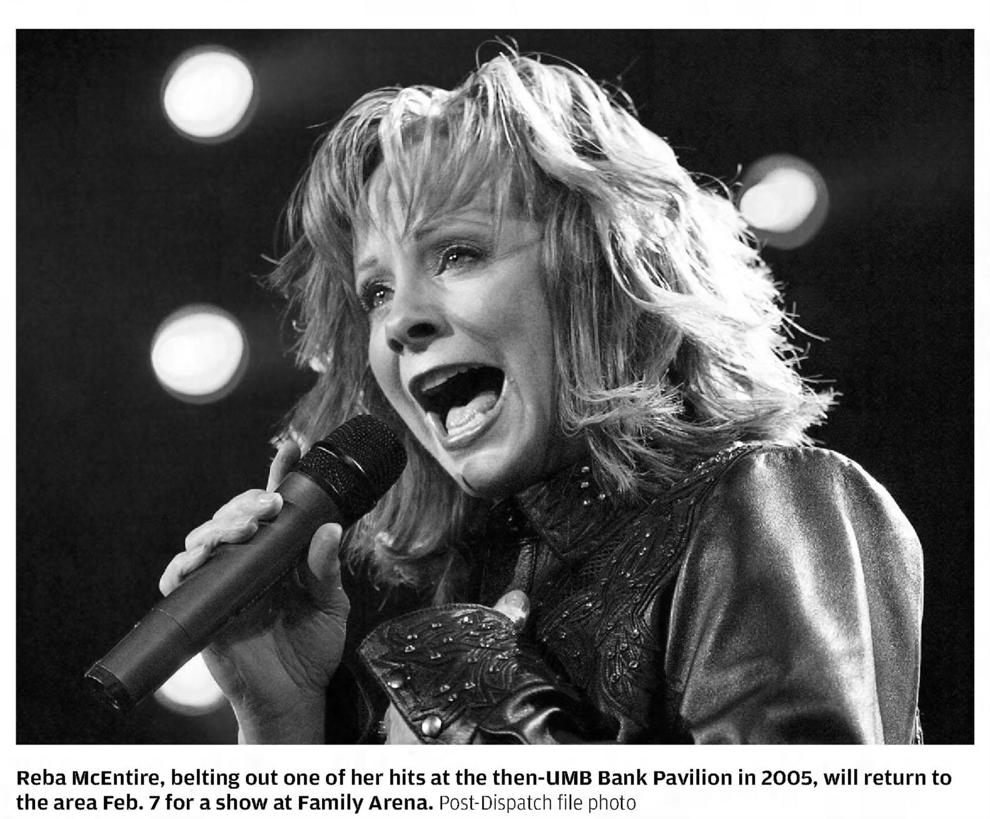 Chicago and Earth, Wind & Fire at Hollywood Casino Amphitheatre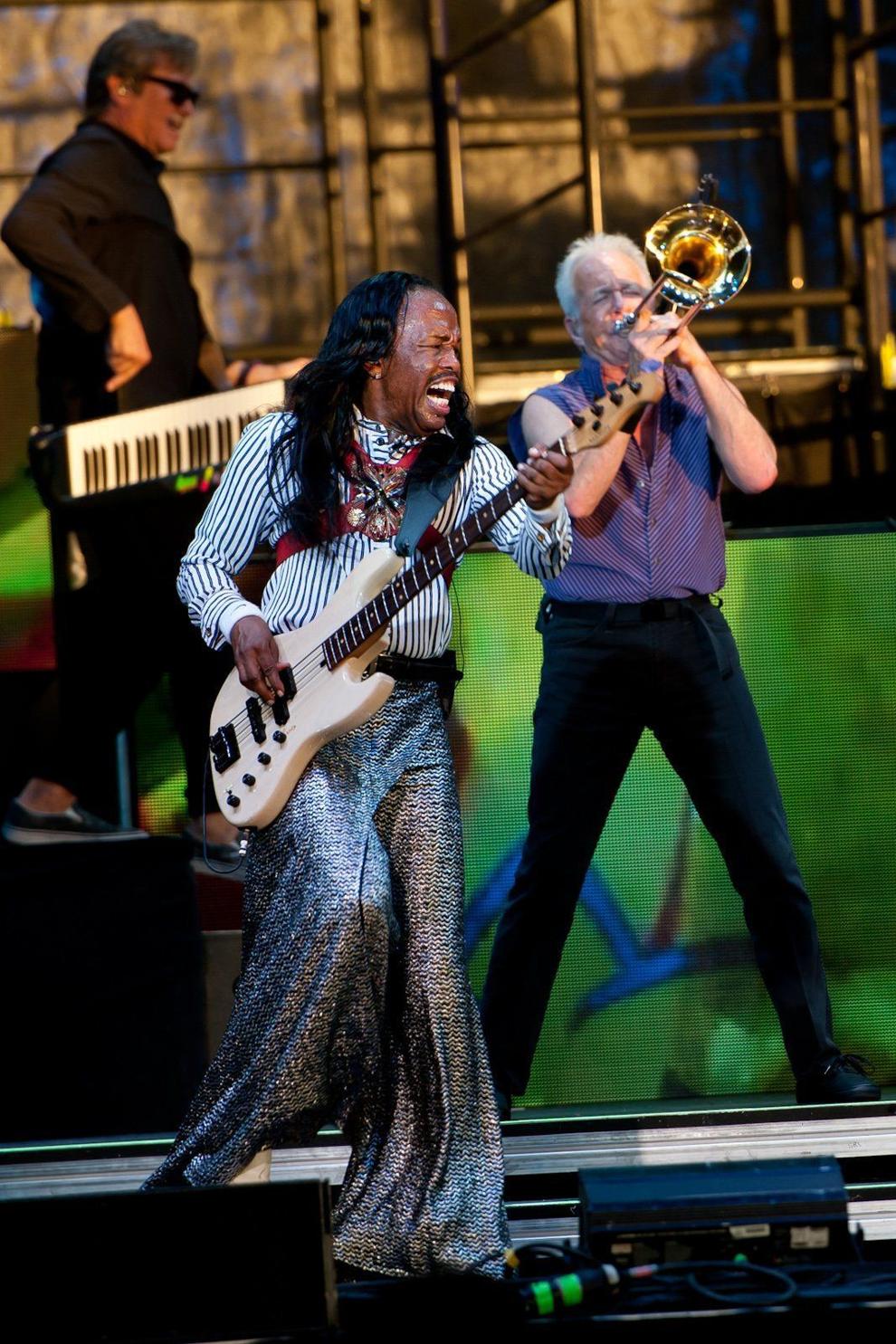 Foo Fighters at Hollywood Casino Amphitheatre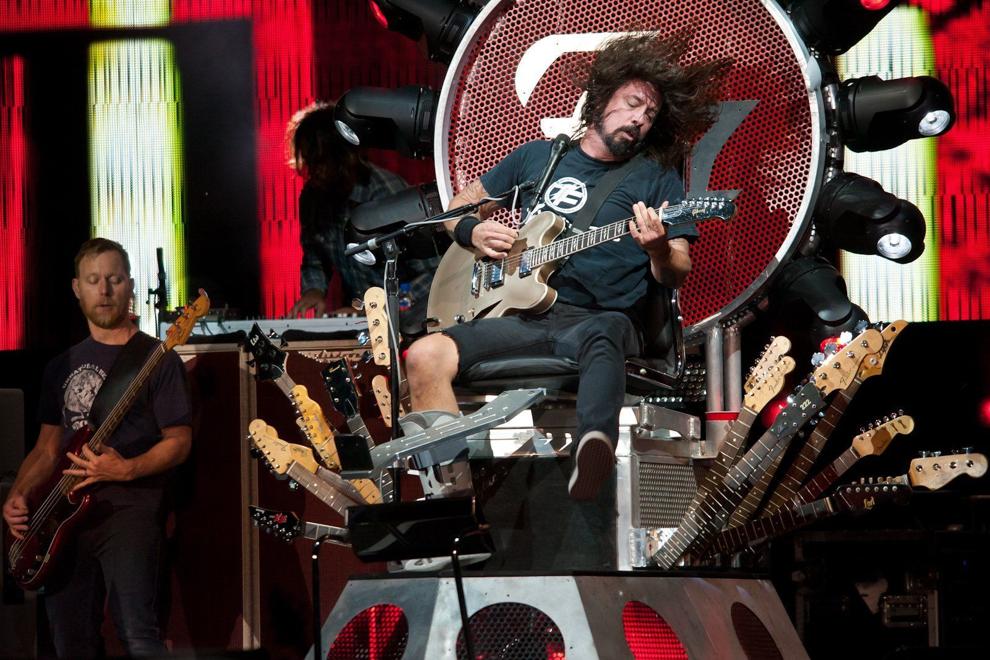 Post Malone at Hollywood Casino Amphitheatre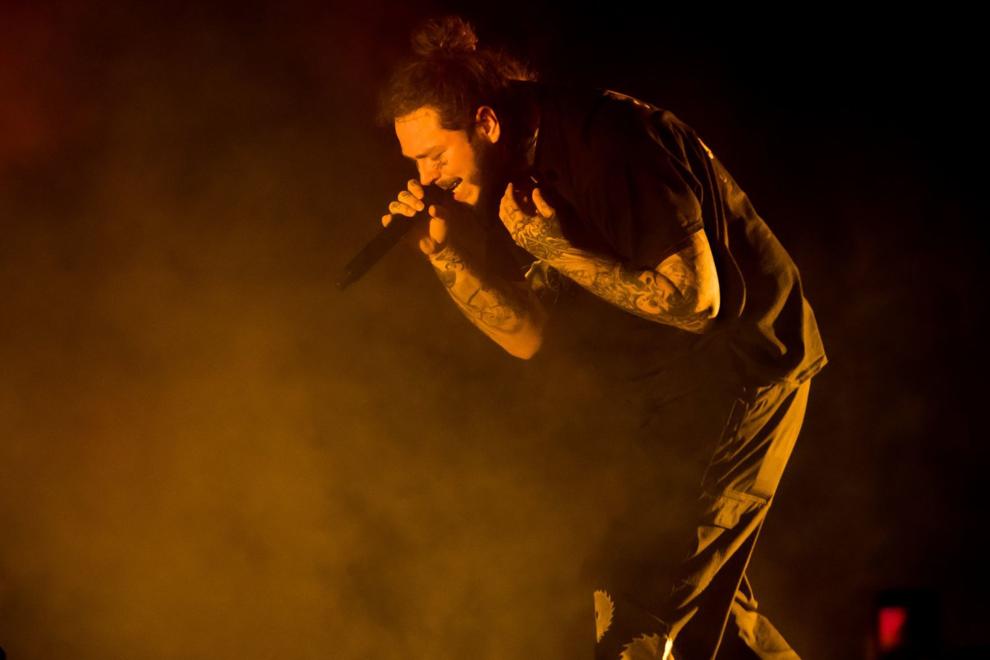 Chris Stapleton at Hollywood Casino Amphitheatre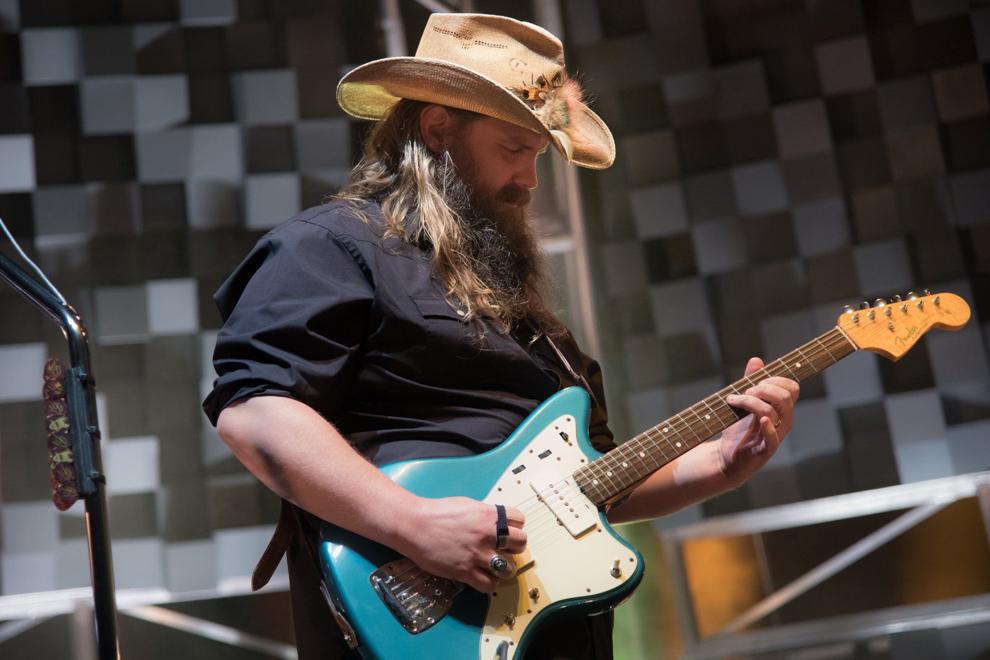 Rod Stewart, Cyndi Lauper at Hollywood Casino Amphitheatre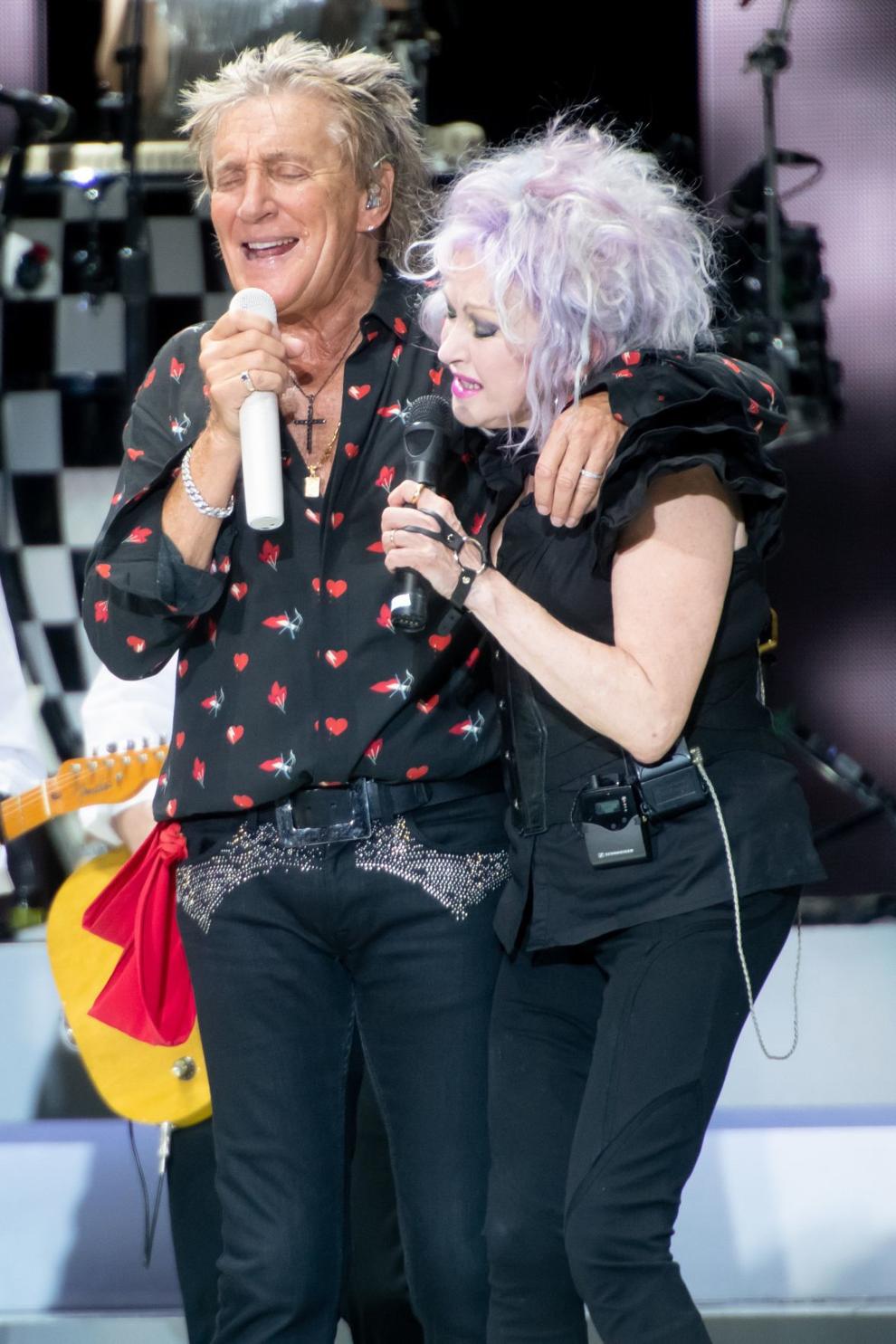 G-Eazy at Hollywood Casino Amphitheatre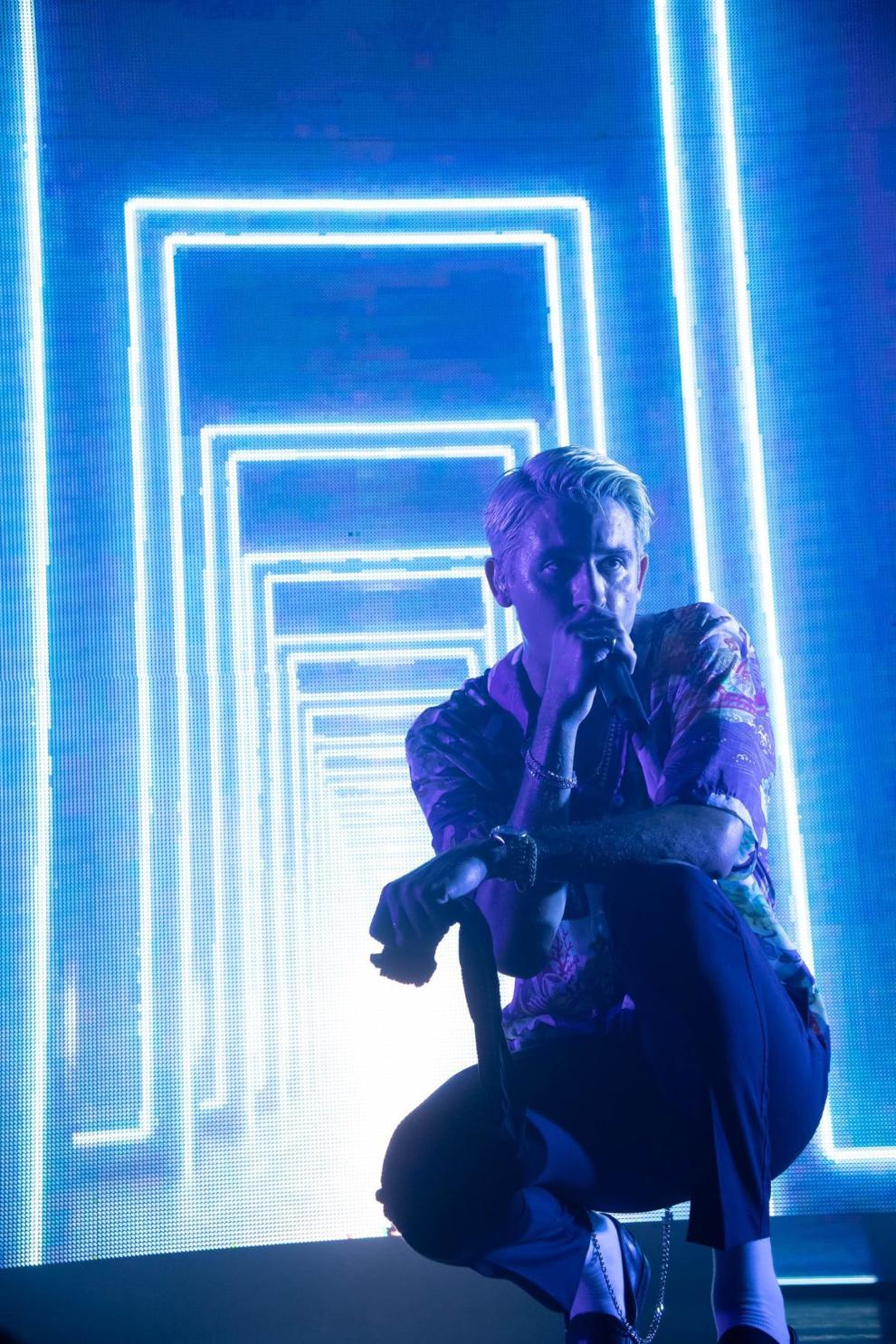 Miranda Lambert at Hollywood Casino Amphitheatre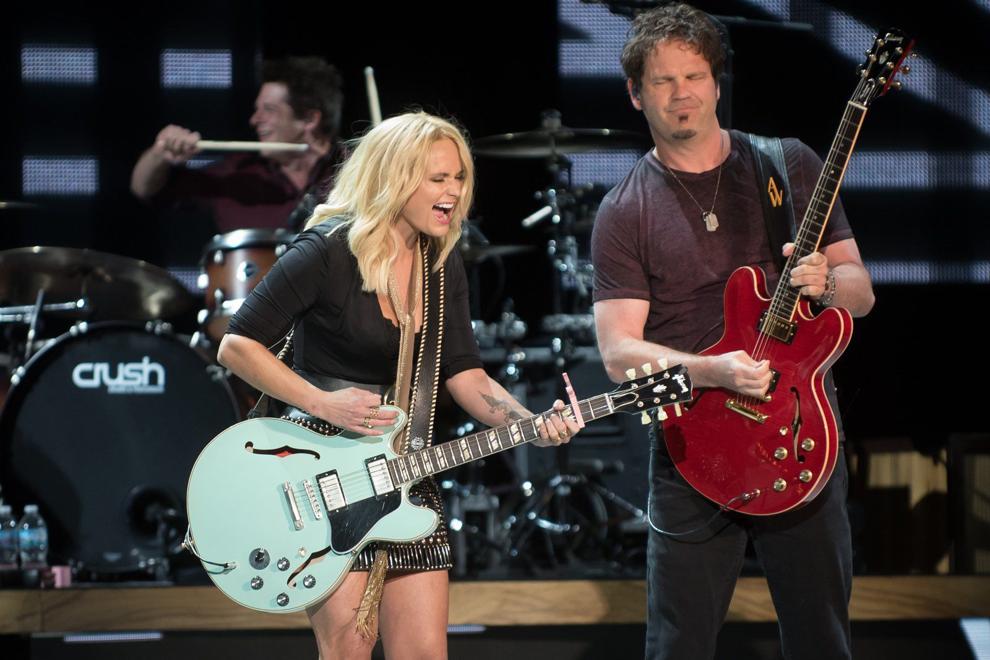 Slayer at Hollywood Casino Amphitheatre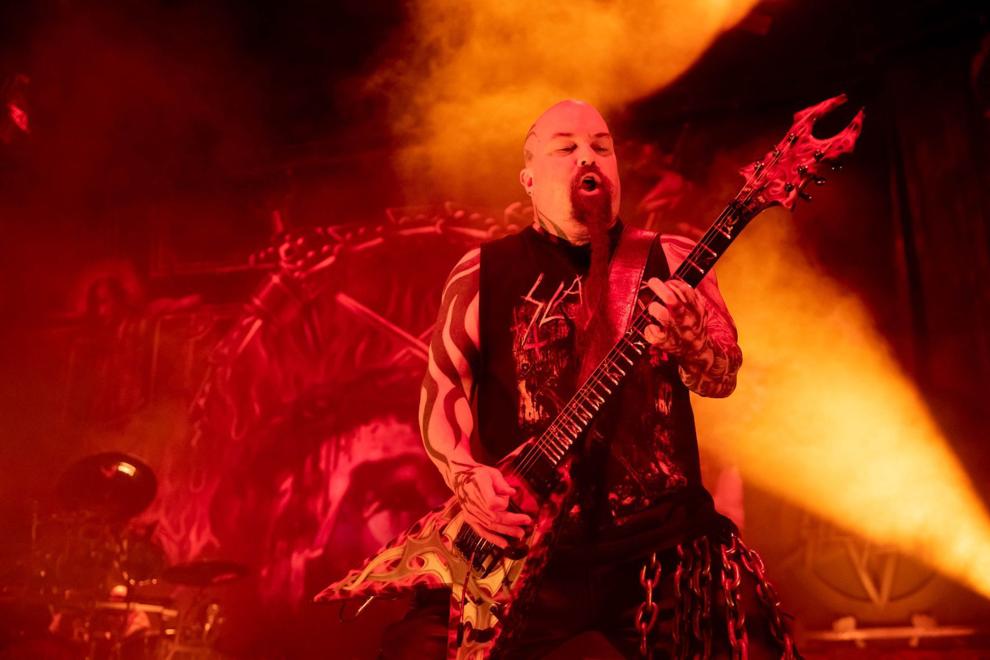 Keith Urban at Hollywood Casino Amphitheatre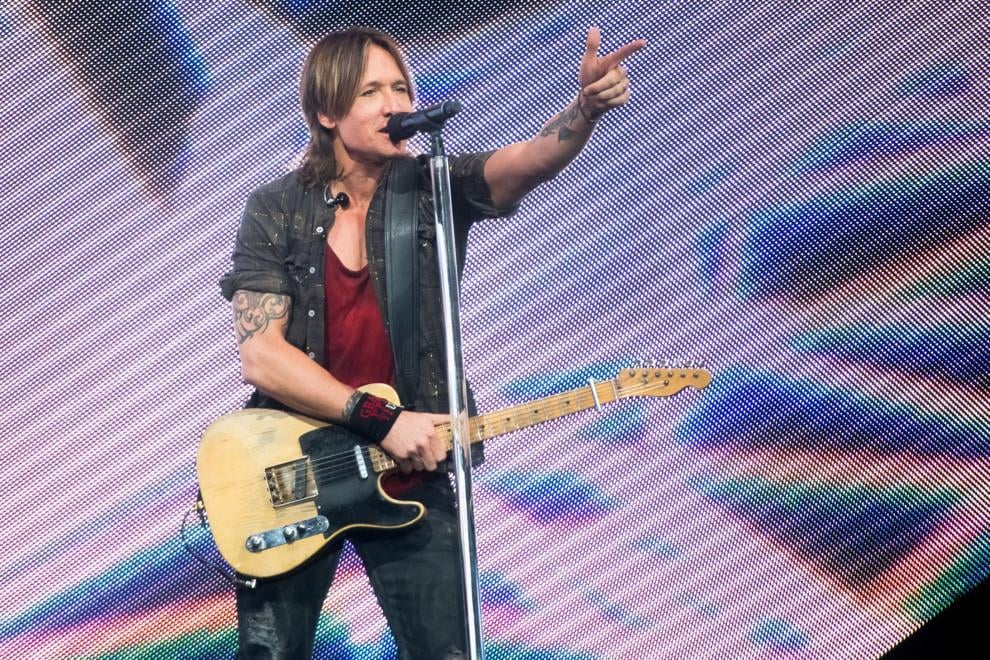 Gwen Stefani at Hollywood Casino Amphitheatre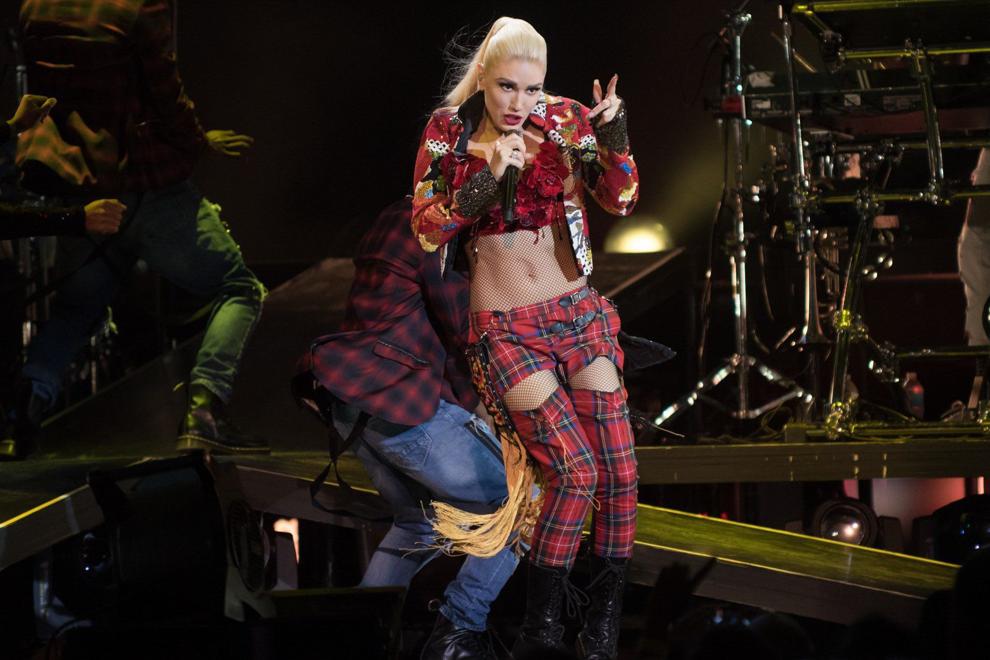 Macklemore at Hollywood Casino Amphitheatre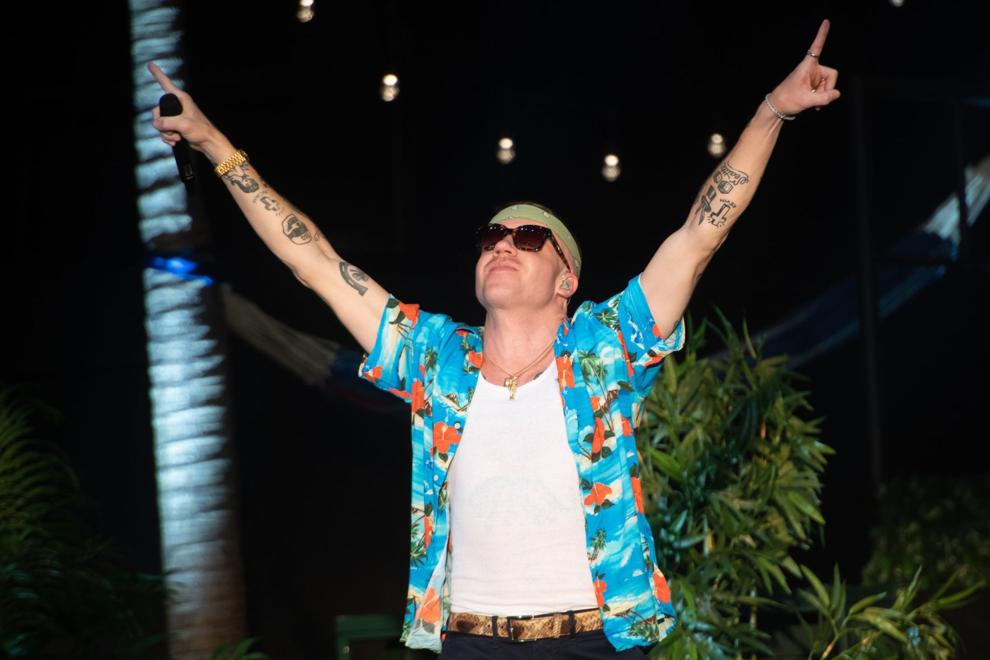 Jimmy Buffett and the Coral Reefer Band play St. Louis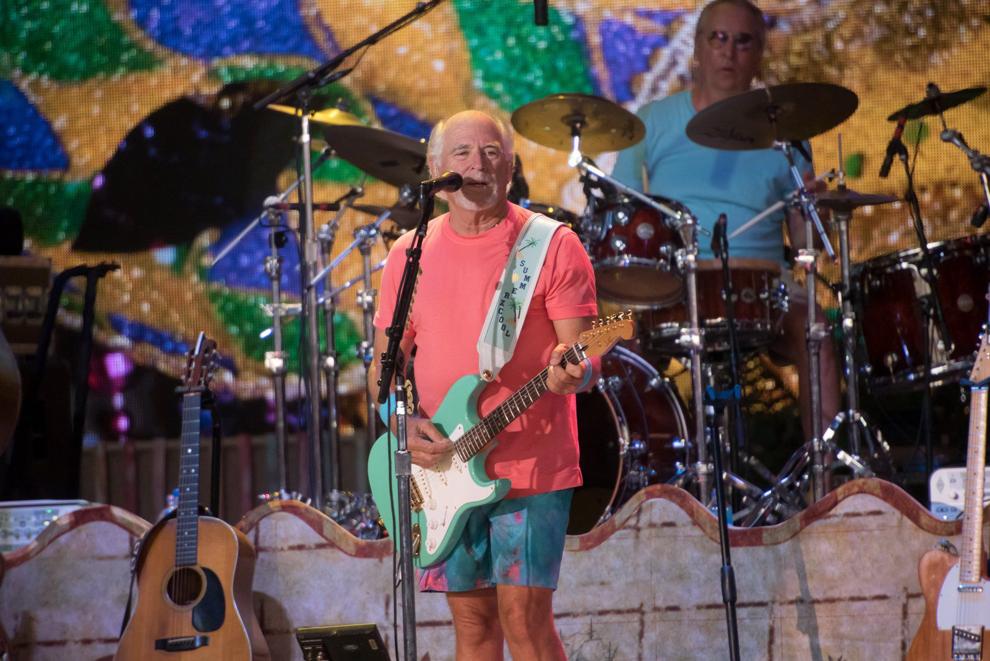 Fifth Harmony at Hollywood Casino Amphitheatre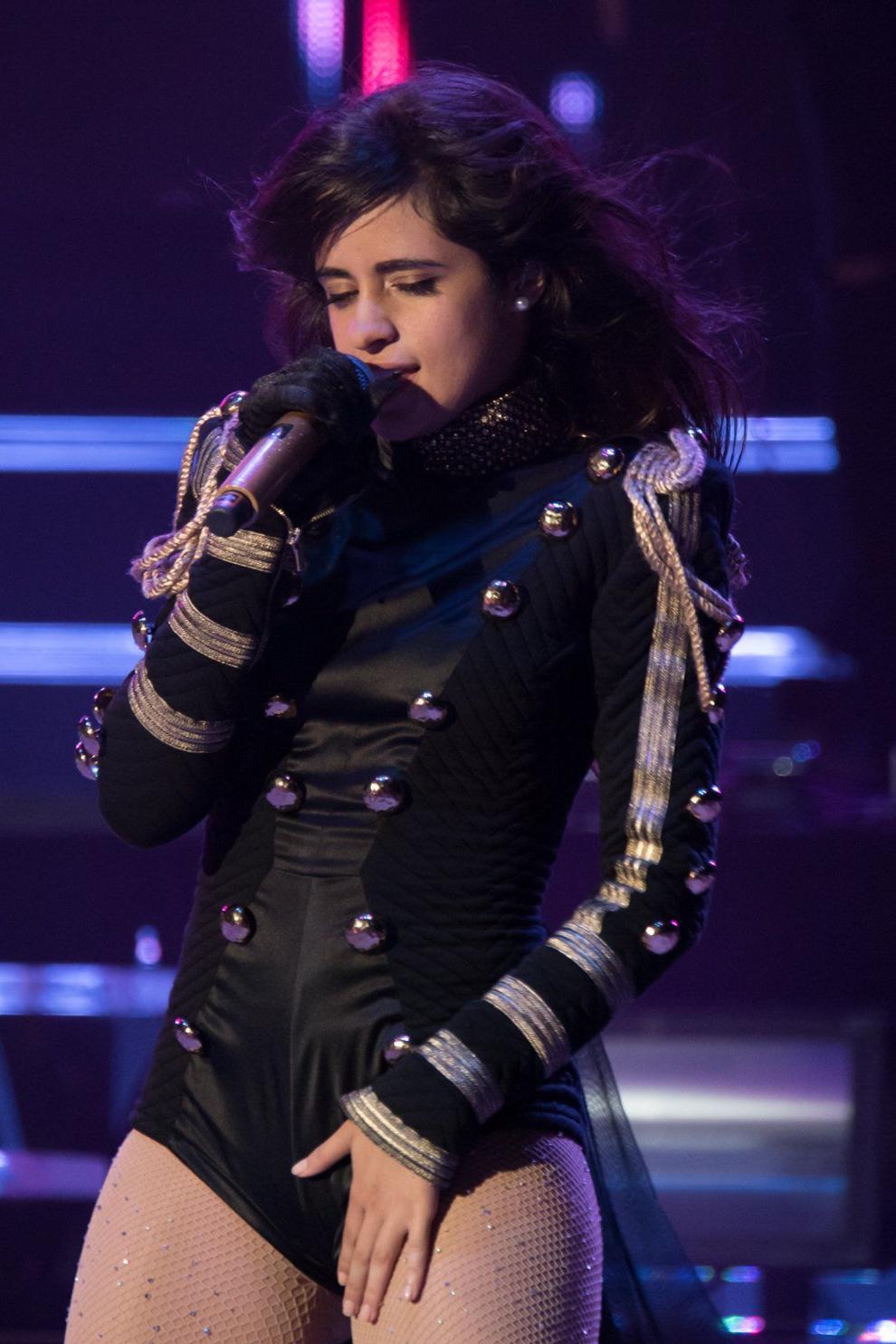 Florida Georgia Line, Nelly at Hollywood Casino Amphitheatre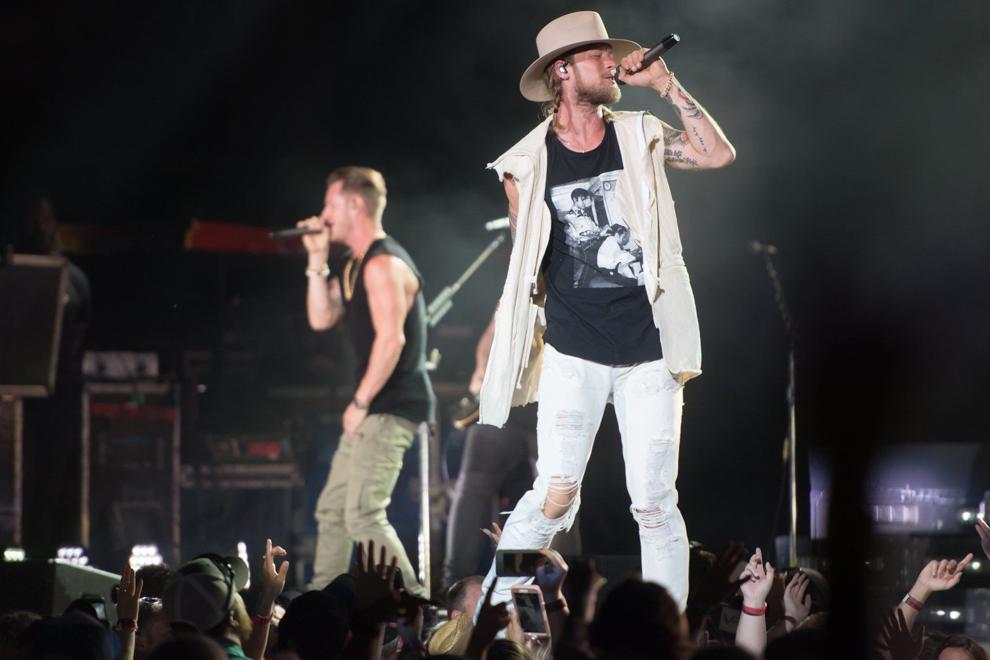 Kenny Chesney at Hollywood Casino Amphitheatre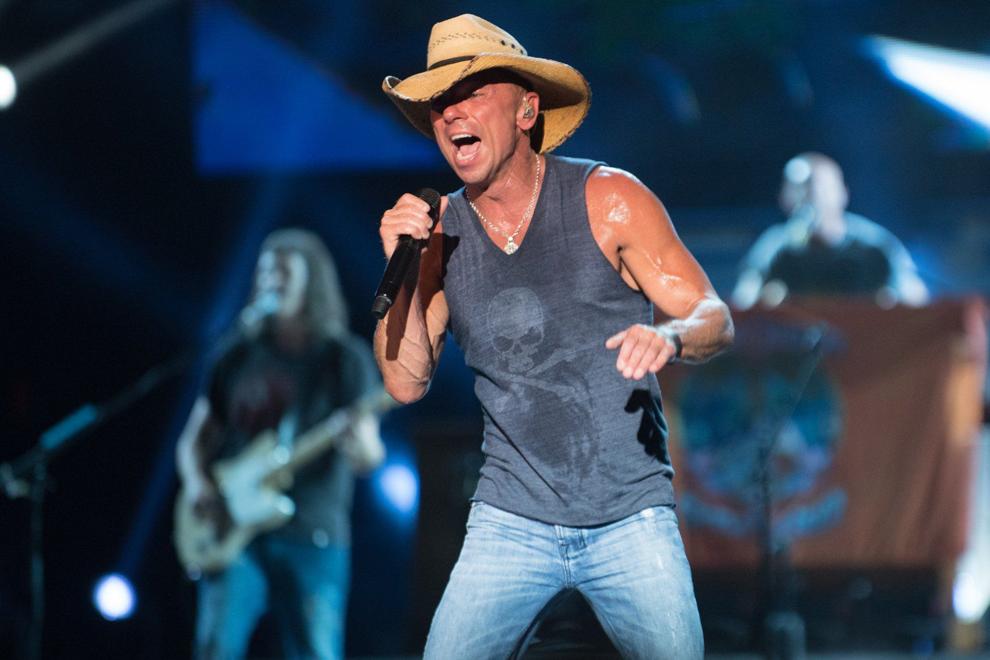 Joe Walsh, Bad Company perform at Hollywood Casino Amphitheatre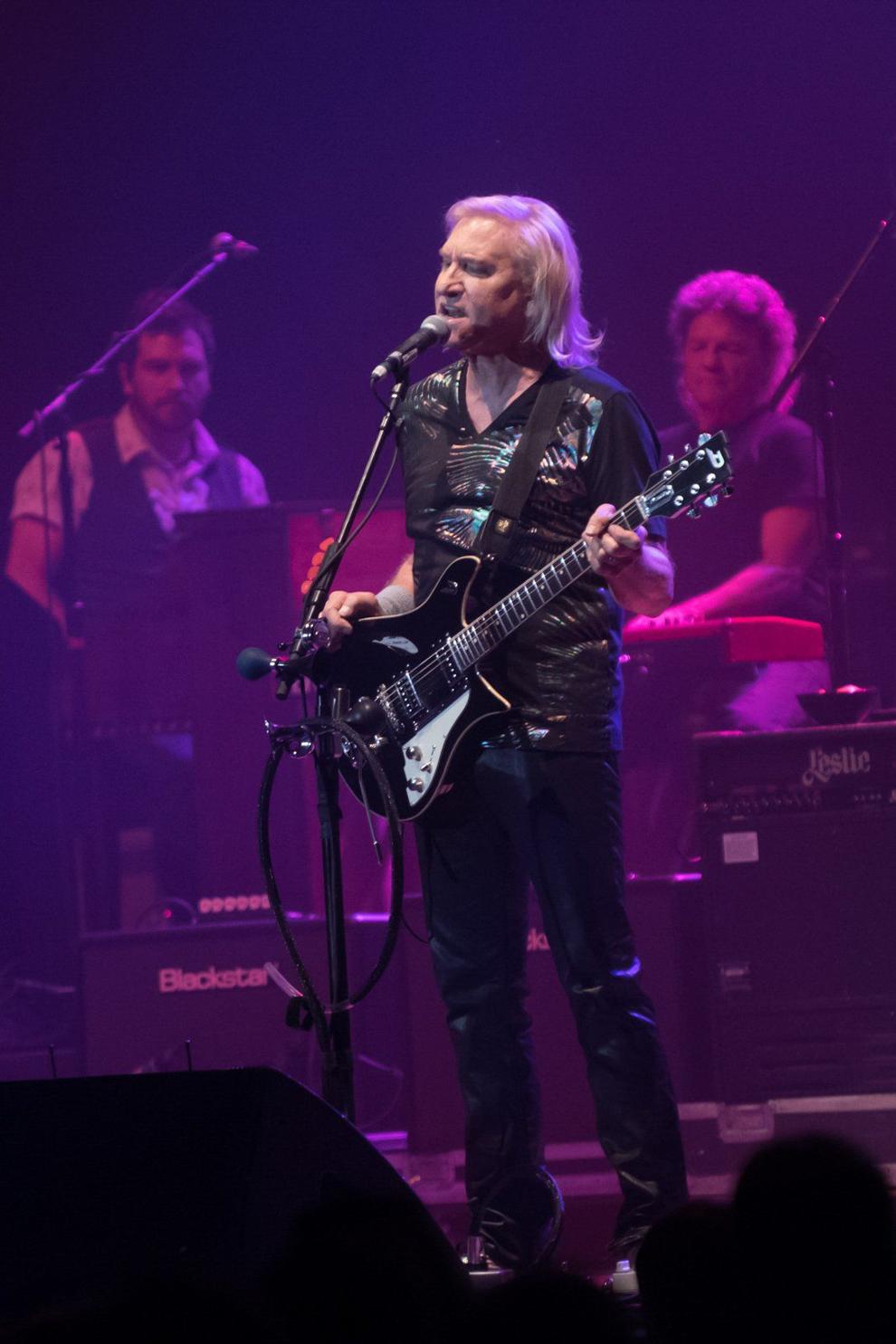 Counting Crows, Rob Thomas at Hollywood Casino Amphitheatre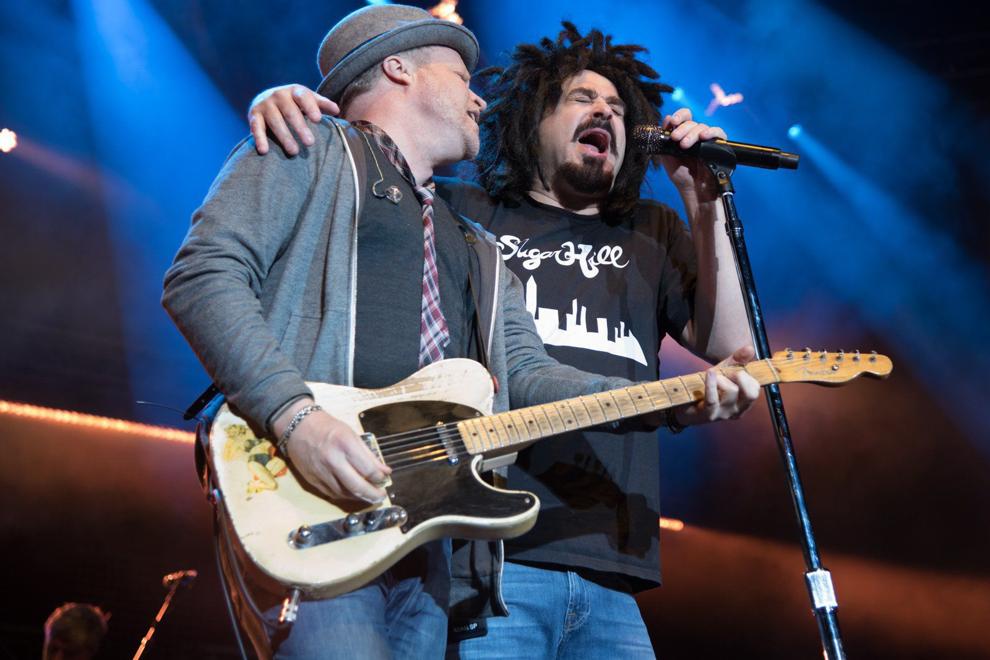 5 Seconds of Summer at Hollywood Casino Amphitheatre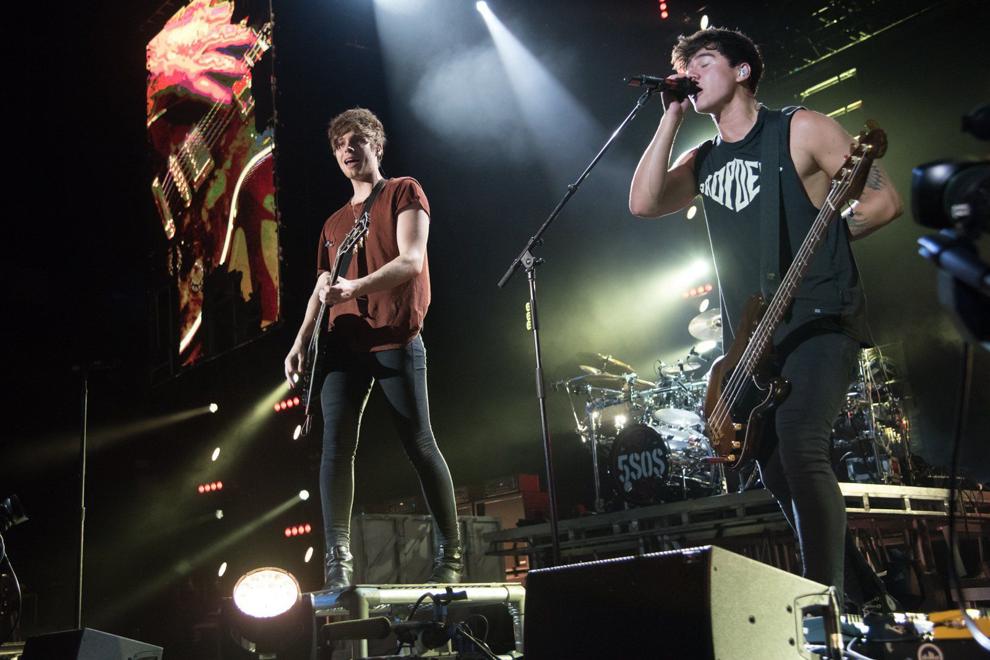 Kesha at Hollywood Casino Amphitheatre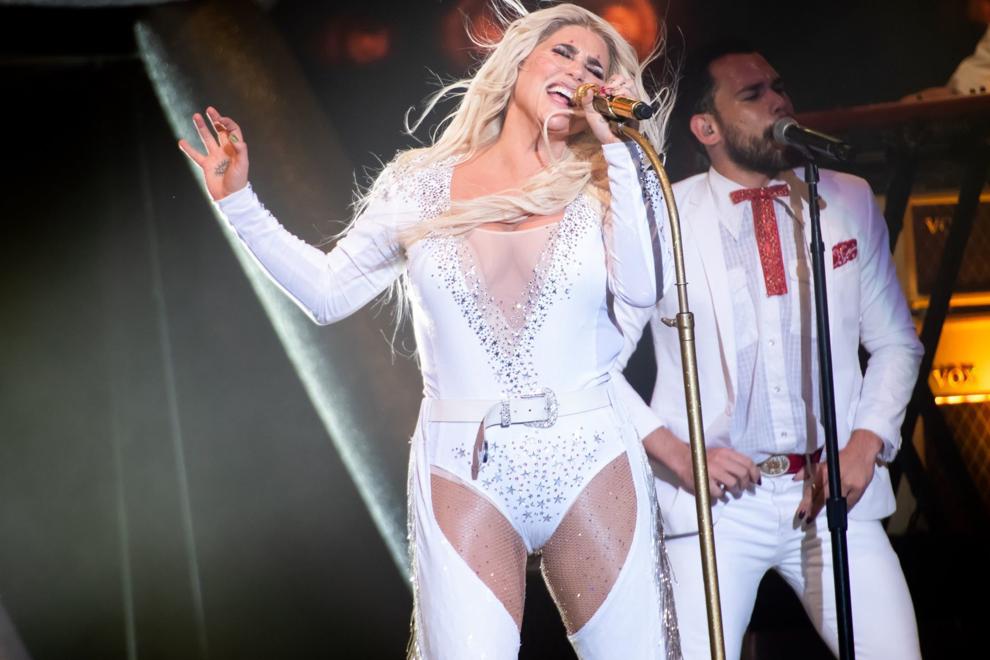 Zac Brown Band at Hollywood Casino Amphitheatre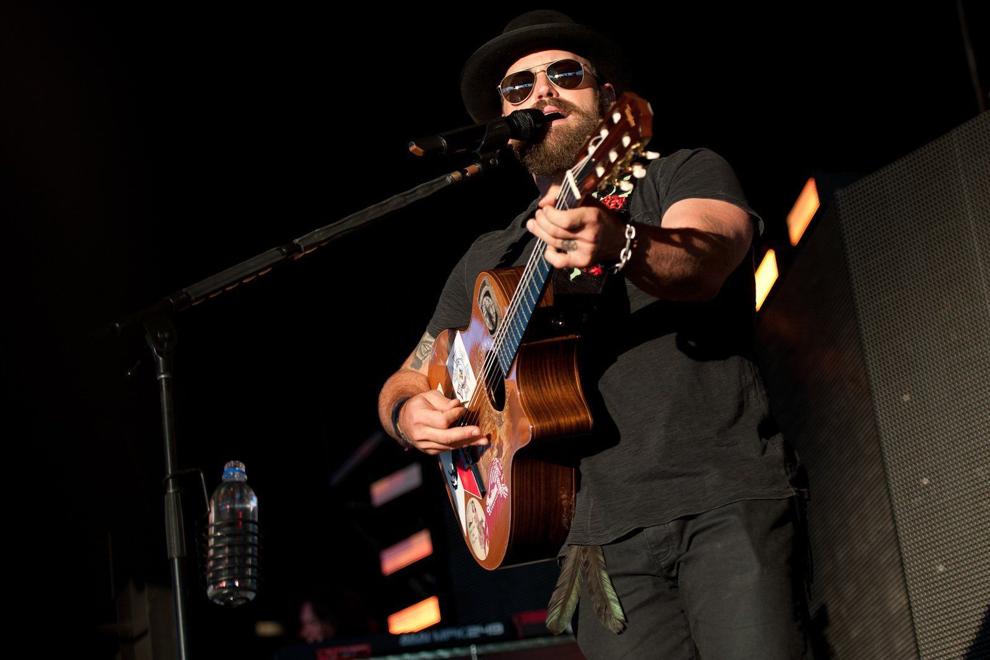 Violent Femmes at Hollywood Casino Amphitheatre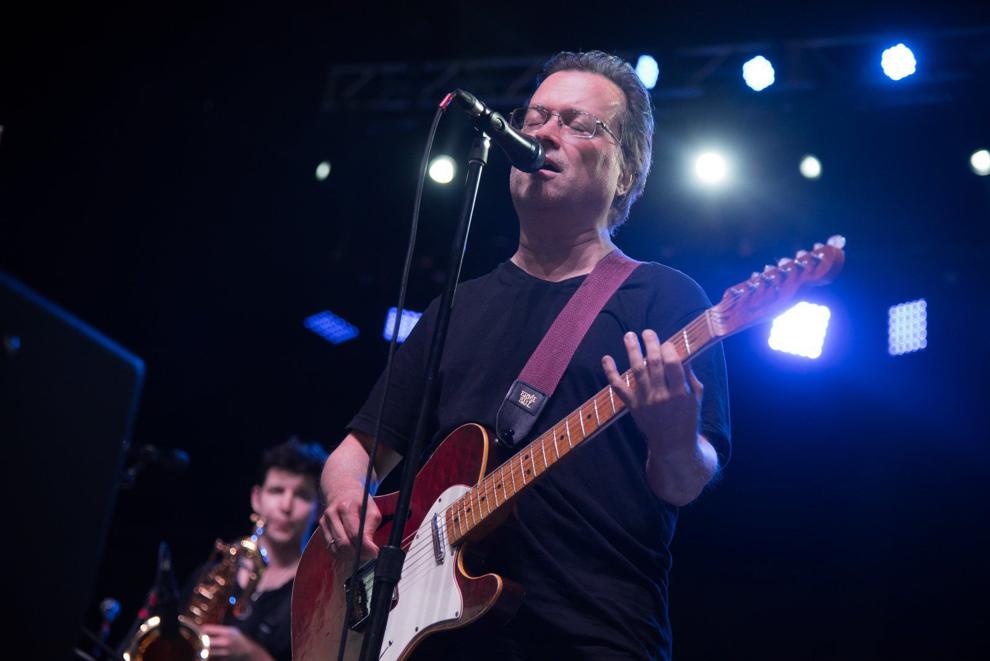 ZZ Top at Hollywood Casino Amphitheatre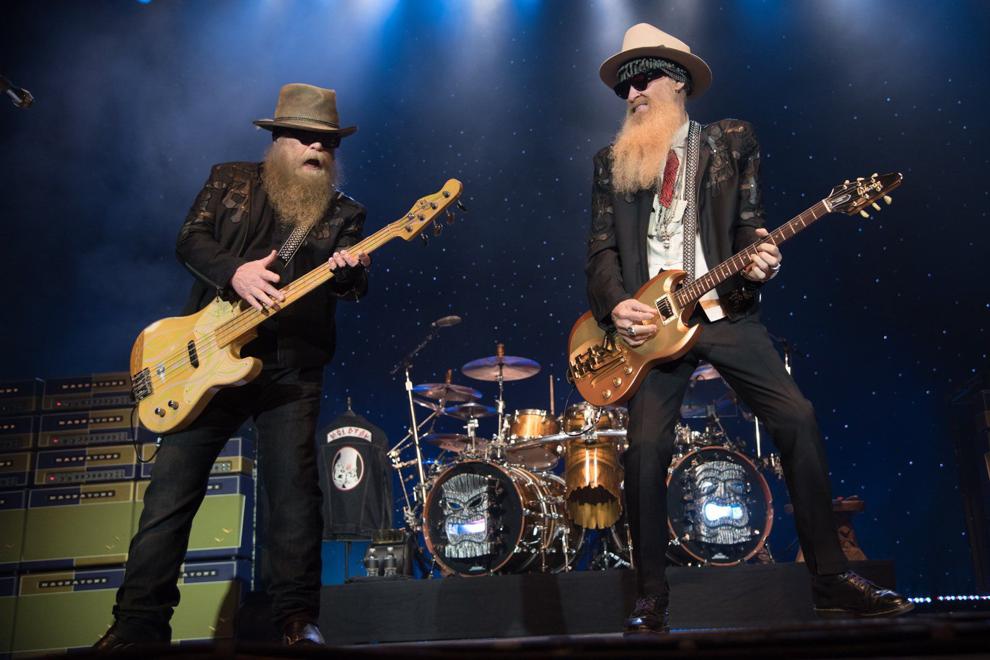 Brad Paisley at Hollywood Casino Amphitheatre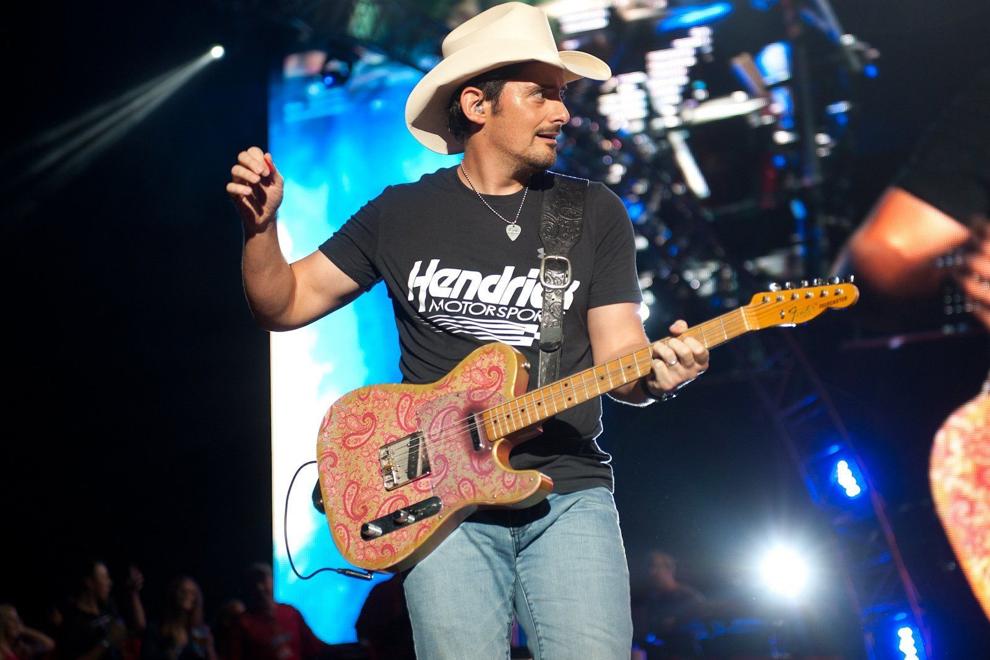 Kelly Clarkson at Hollywood Casino Amphitheatre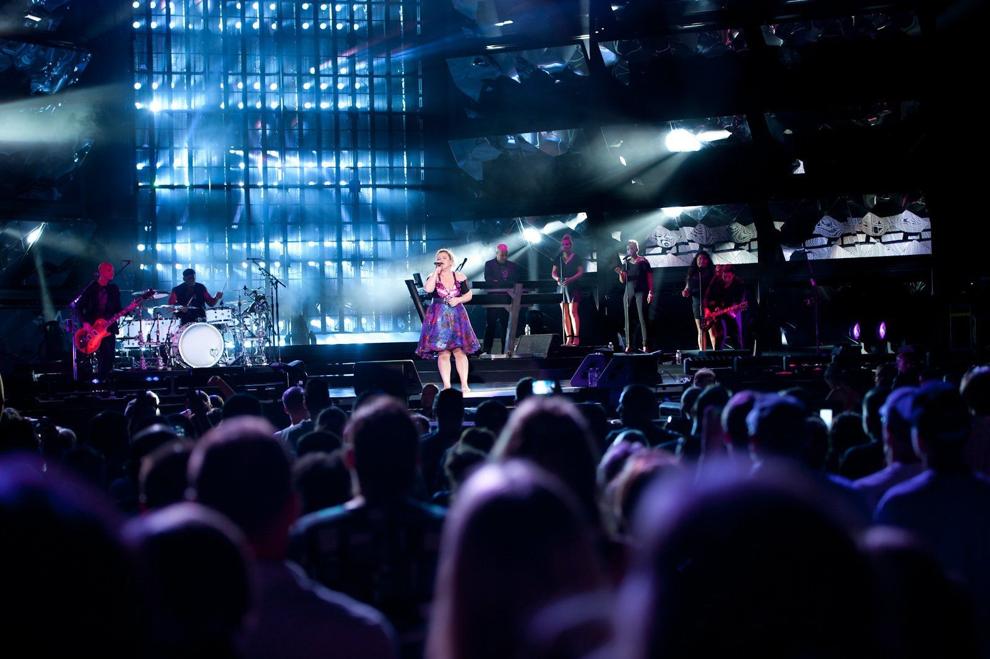 Tim McGraw at Hollywood Casino Amphitheatre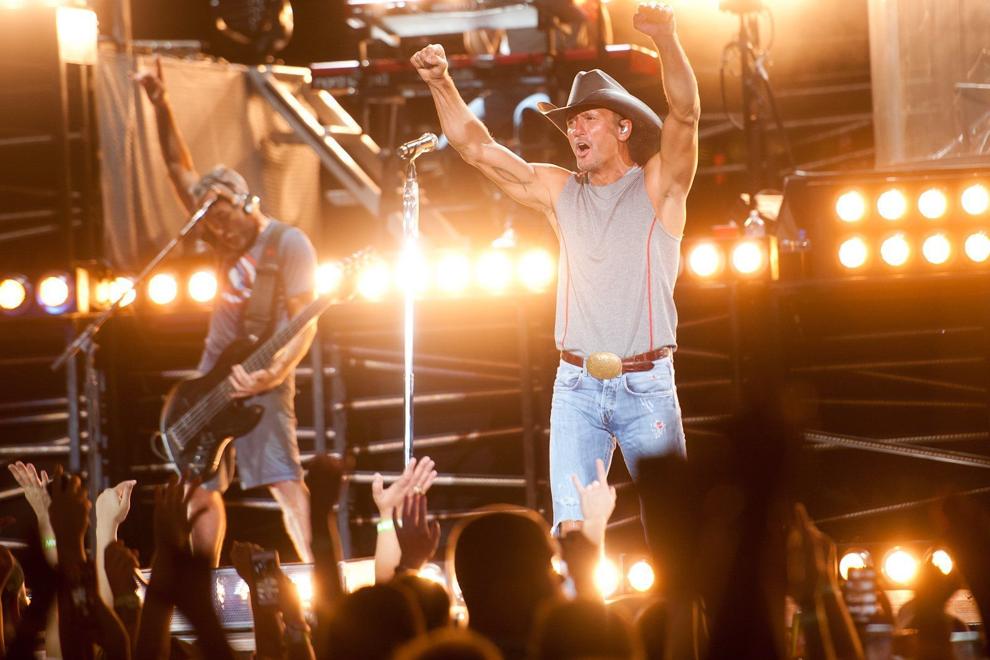 Train at Hollywood Casino Amphitheatre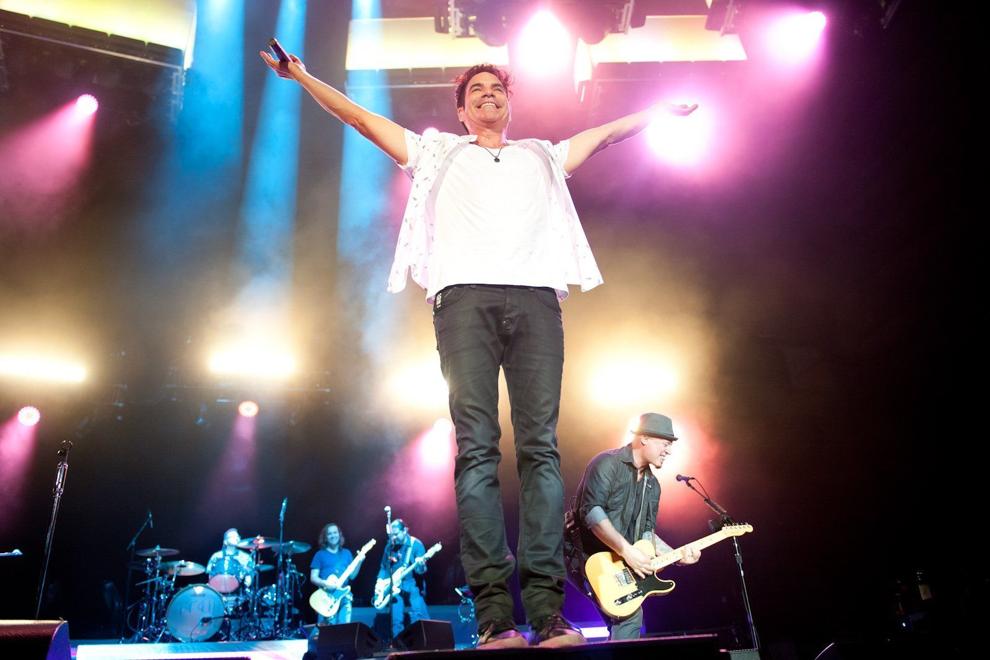 Darius Rucker at Hollywood Casino Amphitheatre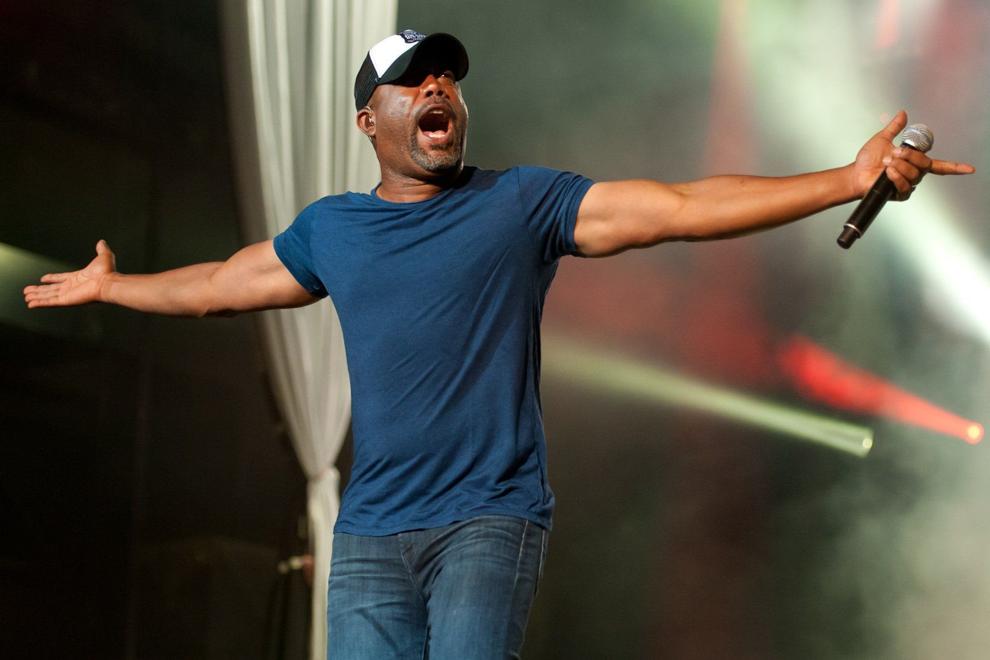 Van Halen at Hollywood Casino Amphitheatre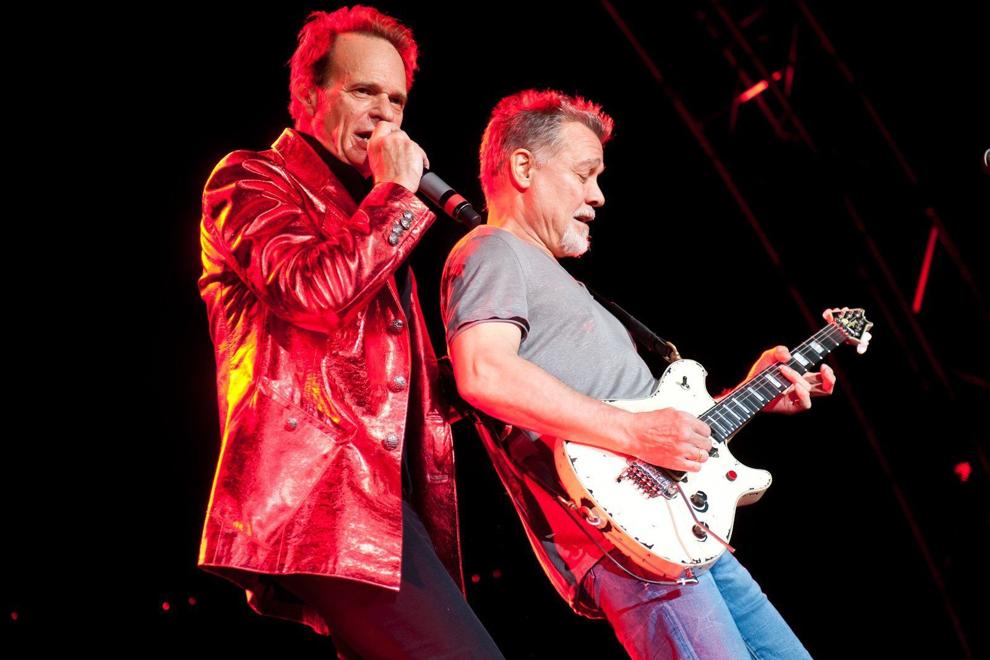 ~~ VERTICAL GALLERY: HIDE TITLES, ENLARGE TYPE ~~