President Donald Trump often derides powerful women as "nasty," but singer Chel has turned the insult on its head for her empowering new song, "Nasty Woman."
Chel (Sarah Michelle Sgro) is a native of Springfield, Illinois, who honed her craft on the St. Louis music scene before moving to Los Angeles.
The video for "Nasty Woman" was just released on YouTube.
"I was thinking about the (2016) debates with Hillary Clinton and Trump and his calling her nasty and calling Nancy Pelosi nasty," she says. "All these times he's calling women nasty. Most of the time, they're educated and strong women in the community. I said: 'You know what? I don't think there's an anthem like this out there for women's empowerment.'"
She says she likes the idea of reclaiming words. So why not this one?
"To me, in my head, I hear 'strong woman.' Why not flip the term he was using to be derogative and reclaim the power behind it?"
The song opens with these lyrics:
Told me to sit down and be quiet
Told me that's the way to be all lady-like
Don't try to keep me in a box
Dealt with that my whole life now I'm speaking up.
The song also pays homage to Chel's grandmother Miriam Cutler of Washington, D.C.
"I wrote 'Nasty Woman' in honor of my grandmother," Chel says. Her grandmother was in the first class of women at the Wharton School of the University of Pennsylvania (Trump's alma mater) and worked in deregulation under President Ronald Reagan and activist Ralph Nadar.
"She's been such an inspiration in my entire life," Chel says. "She pushed all of us to know we could do whatever we wanted to do, especially as women."
Chel wrote "Nasty Woman" in February in Los Angeles with producer Mike Hart, using money her grandmother gave her for Christmas. They mostly wrote it in one sitting.
She and her small team are figuring out what's next for the song and whether it will be part of an EP or album. She has about 20 songs ready to go. Her brother suggested she release some as an EP titled "Guilty Pleasures."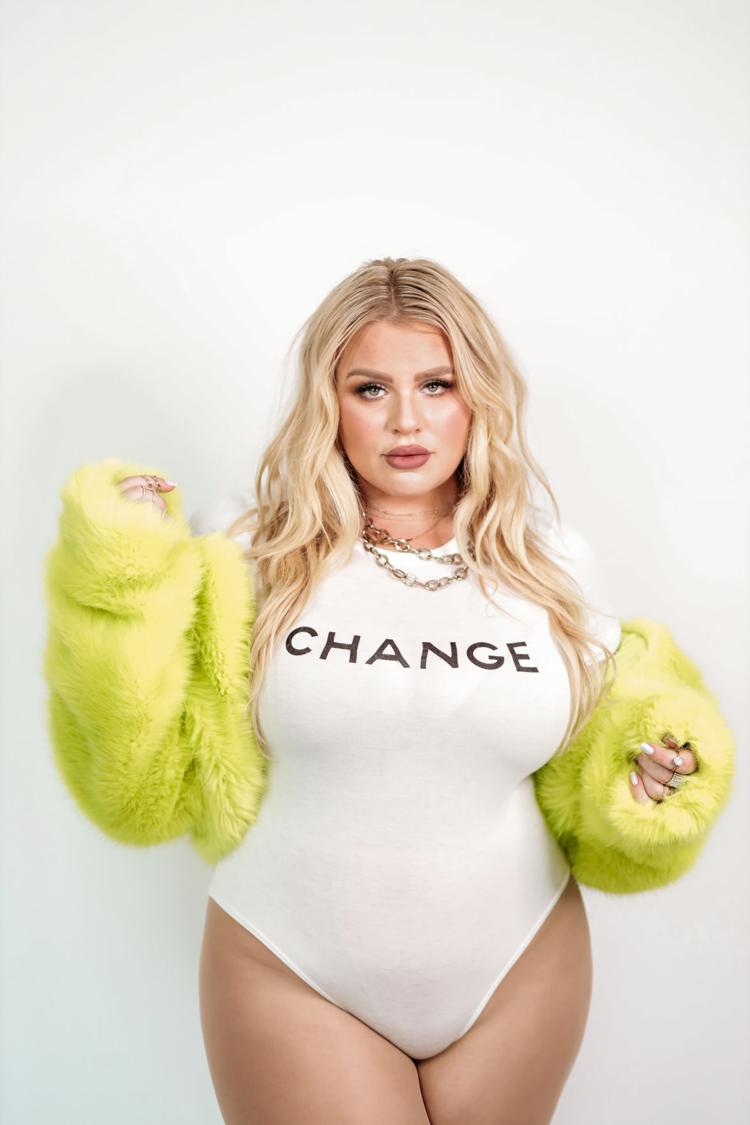 The songs are all over the place, she says, whether message-laden or just fun. With titles such as "Petty," "Call Back" and "False Idols," the songs tackle self-love, self-confidence and more.
Chel initially wasn't comfortable in the spotlight and wasn't a fan of images of her plus-size body being displayed online. Today, she promotes body positivity.
A job with a company that required her to post daily on social media opened her eyes. She started getting messages from other plus-size women and girls who found inspiration in her, and it was reciprocal.
She had always been told she'd never make it as a singer because of her size. She was the chubby kid and bullied by classmates, she says.
"I would tell people being a singer was my dream, and they would look at me and laugh," Chel recalls. "People would tell me I needed to be realistic. It's just becoming popular to be curvy. There's now a body-positivity wave happening in the industry."
She has performed at CurvyCon in New York City, and has had endorsement deals with FabFitFun, Fashion Nova, GitiOnline and Good American. She's even walked the runway for New York Fashion Week and Anthropologie.
"It changed things for me," she says. "I was able to create hope for somebody else thinking they can't do something. My platform is more than just promotion for myself. If I can be that for someone else, I want to. If you have a platform, you should try to stand for things that matter. I believe in body positivity, women's rights, race equality and gay rights."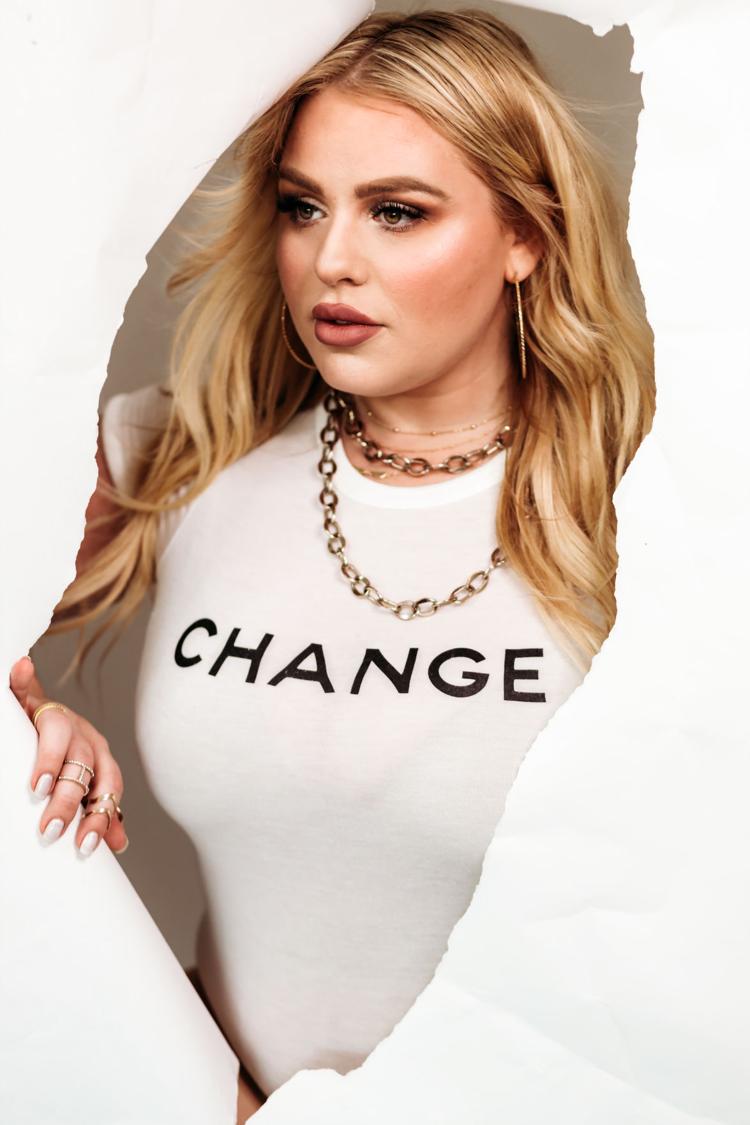 Chel was part of the virtual St. Louis PrideFest event in August at the Pageant. It was her first performance since the pandemic.
"They've been really wonderful to me," she says. "I performed the last four years."
In 2013, while she was a student at exTreme Institute by Nelly, she performed during a school fundraising event at the Pageant. Nelly headlined the show.
Around that same time, she was making inroads on the local music scene.
"Springfield was a challenging place to have dreams of being a singer," Chel says. "It was a challenging place to be a creative. There's a very strong sense of community, but I spent lots of time in St. Louis."
She moved to St. Louis in 2009 to attend Lindenwood University, where she graduated in 2013 with a degree in mass communications/public relations, followed by a master's in mass communications/digital media management.
At another exTreme event, she met St. Louis producer Tech Supreme and got her first taste of making music.
"I never looked back," she says. "I dove headfirst into making music."
Other St. Louis rappers, including Tef Poe, Corey Black and Rockwell Knuckles, mentored her and included her on showcases.
"Here I am, this little pop-singing girl, and everybody is good to me, very welcoming, making sure I was getting experience," Chel says.
Tech Supreme urged her to relocate and take her career to the next level. She moved to LA just over three years ago.
"I up and left by myself and came out here," she says. "I didn't have anything or anyone. It took a little bit, and I got lucky. I wouldn't be doing what I'm doing without the support of the St. Louis music scene."
Stay up-to-date on what's happening
Receive the latest in local entertainment news in your inbox weekly!