Getting back onstage during the pandemic was initially tough for comedian Guy Torry.
The St. Louis native, performing this weekend at the Funny Bone, questioned whether it was right to have shows during a pandemic. Would he be responsible if an audience member became ill?
But a show late last year in Kansas City confirmed he'd made the right decision. He'd been enjoying some banter with a man in the audience that was fun — then head-scratching.
The man was at the show with his ex-wife, who'd remarried. Torry had some fun with that, and then the man revealed he was terminally ill. The show took a somber turn.
"He said he just wanted to see one of my shows before he checked out," says Torry, humbled. "'Wow, that's on your list? My list would have been wildin' out.' The people started laughing again."
He realized the audience needed him onstage as much as he needed it.
The timing of the pandemic possibly saved his life.
Before 2020, Torry spent up to 35 stressful weeks a year on the road. That involved drinking, a lot of eating bad food in comedy clubs and the additional stress of being a Black man in America.
He says all that, along with being prediabetic, was a potential cocktail for death.
"Taking me off the road saved my life," he says. "2020 allowed me to sit down. What I lost in revenue I gained in years of my life," says Torry, who clarifies that he's not an alcoholic.
He recognizes the havoc it's caused. "Personally, in my humble opinion, the pandemic was a godsend," he says.
Torry returned to the stage in late spring and quickly saw clubs weren't paying what they once were. "You can't fill the room to capacity, so how can you ask for the same money when they can't fill the same seats?"
Though his bookings have been spotty, he says, "I need that stage, and people need to get out."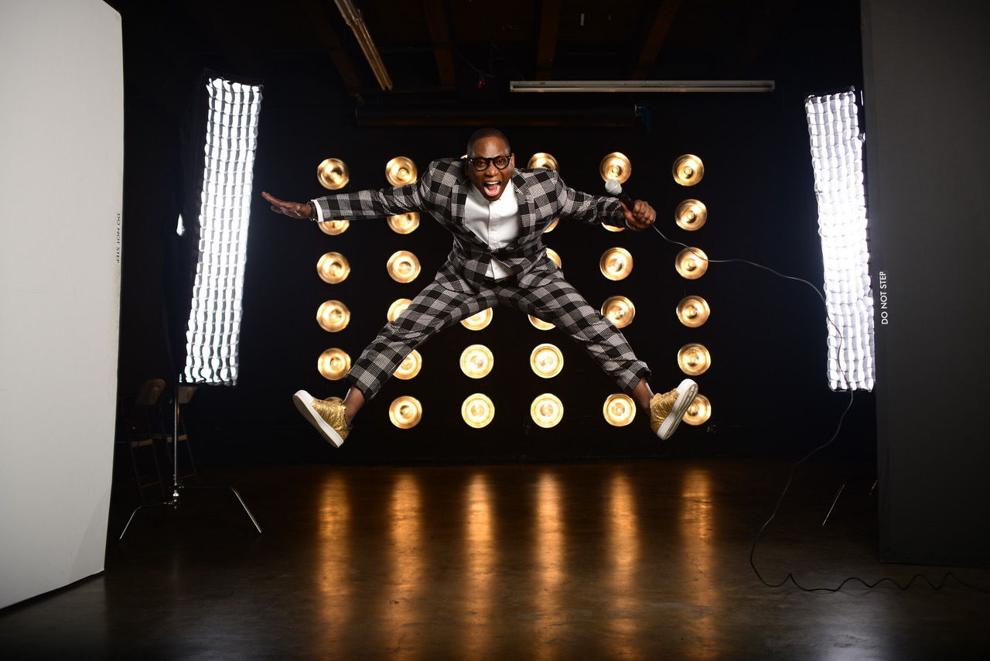 In his shows, he addresses the pandemic, relationships, "the state of the union, and the state of the Black union." His comedy better reflects who he is now — divorced at age 52.
"I'd never settled on who I was as a comedian," Torry says. "At first I was trying to be Joe (his brother, actor-comedian Joe Torry). We don't need another Joe.
"When I thought I had my foot pointed in one point of view, now I'm finding myself in a new role."
He also learned about pivoting during the pandemic. When the filming of a planned comedy special was temporarily nixed, he instead did a cooking show on Instagram Live.
And he can finally say he sees the finish line for "Phat Tuesdays," his long-in-the-making comedy documentary for Amazon Prime Video.
The title comes from a weekly comedy night he created in Los Angeles, exposing Black comedians to larger audiences. Phat Tuesdays ran at the Comedy Store from 1995 to 2005, with then-budding comedians including Chris Tucker, Chris Rock, Leslie Jones, Martin Lawrence, Kevin Hart, Katt Williams, Dave Chappelle, Cedric the Entertainer, Bernie Mac, Mo'nique and Mike Epps passing through.
Torry filmed interviews with a number of the comedians. Some he wouldn't have gotten had they not been grounded because of the pandemic.
He came up with the idea for the documentary 12 years ago and is in the final stages of production.
The pandemic allowed him access to a director he might not have had otherwise: Reginald Hudlin of East St. Louis, who directed movies such as "House Party," "Boomerang," "Safety," "Marshall" and the documentary "The Black Godfather." He also produced "Django Unchained" and last year's Emmy Awards.
Torry, Hudlin and Kelsey Grammer are executive producing the comedy documentary.
"It means everything," Torry says of securing Hudlin. "I first talked to him about it while he was on the set of 'Django.' I also wanted Regina King to do it, and she wanted to do it, but I would have had to wait a year. Reggie was the guy. He's the homie. He gets comedy, and I respect his work."
Torry worked with Hudlin and his brother, Warrington Hudlin, on the 1998 movie "Ride." The brothers were producers.
He says wrapping the documentary feels surreal.
"There was never a doubt," he says. "It was gonna happen when it was supposed to happen. I prayed on it, and I tell people to keep working, keep grinding, never give up."
What Guy Torry • When 7:30 and 9:30 p.m. May 14, 7 and 9:30 p.m. May 15 • Where The Funny Bone, 614 West Port Plaza • How much $15-$20 • More info stlouisfunnybone.com