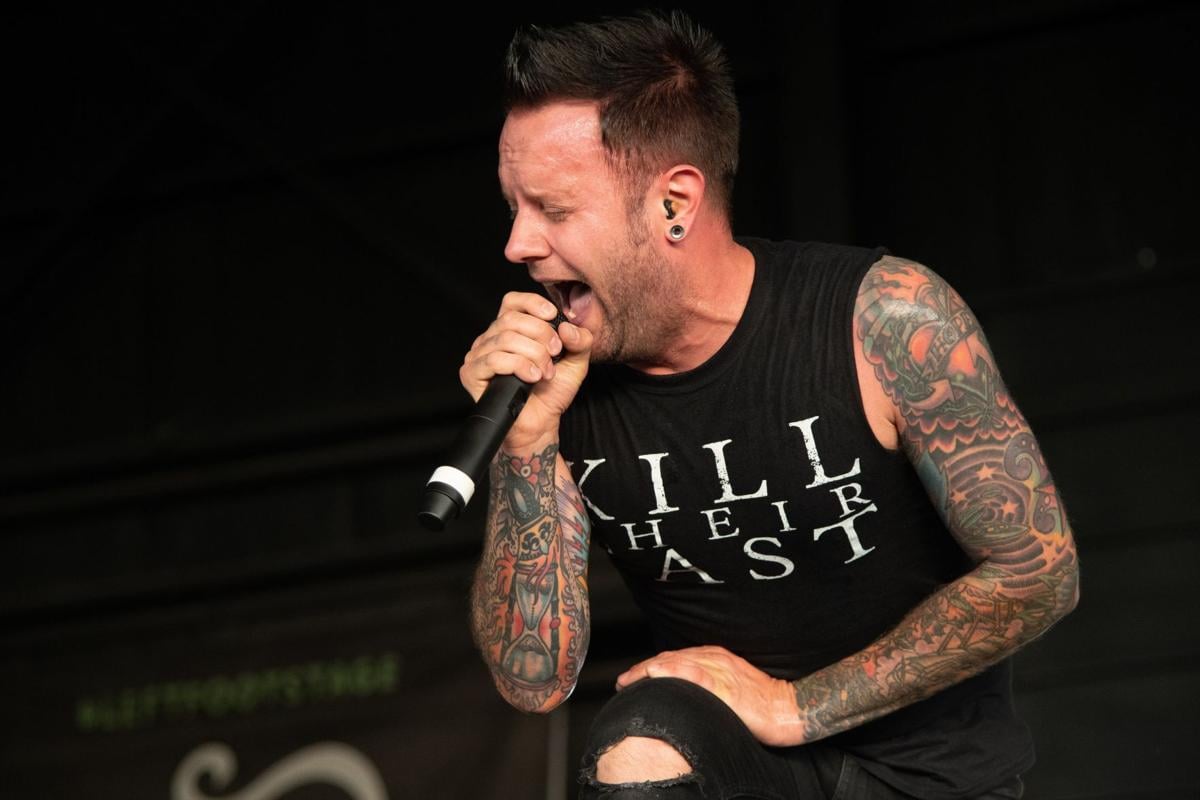 St. Louis rock band Story of the Year has concerts in August at Delmar Hall and Red Flag, but first up: the unofficial warmup show.
Lead singer Dan Marsala will play an acoustic solo show July 24 at Red Flag, performing Story of the Year songs, covers and more.
"It's rare I'm able to do this," he says. "Usually something like this would be at a small bar — maybe a friend's bar who's having a benefit. Or it may just be something fun that I don't usually sell tickets to. This was the first one where I said, 'Let's do an actual show.'"
While this will be Marsala's largest solo performance, the show will be intimate.
"I've never done a venue of this size by myself, so it's a whole different vibe, and I wanna make it special in some way," he says.
The show originally was planned as something that would be able to take place even with pandemic restrictions. At the time, Story of the Year shows were being rescheduled.
"We really weren't sure if the Story of the Year shows would play out, but I said, 'I can do this show — a little fun small show in case the others didn't work,'" Marsala says. "It's a bonus. Someone asked (whether) the other shows (were) happening. They are — this is just another chance to do more music."
Marsala won't necessarily be tackling Story of the Year material all alone. His bandmates may make cameo appearances, and musicians Ryan Cheney, Benjamin Martsolf and Clayton Scott are scheduled to perform with Marsala.
As far as cover songs, those will be selected on the spur of the moment — "whatever they want to hear," he says. He has a ton of tunes in his arsenal, including songs by Foo Fighters, Weezer, Saves the Day and Thrice. "It just depends on what I'm feeling and how the crowd is. I know a million songs I can fumble through on my guitar."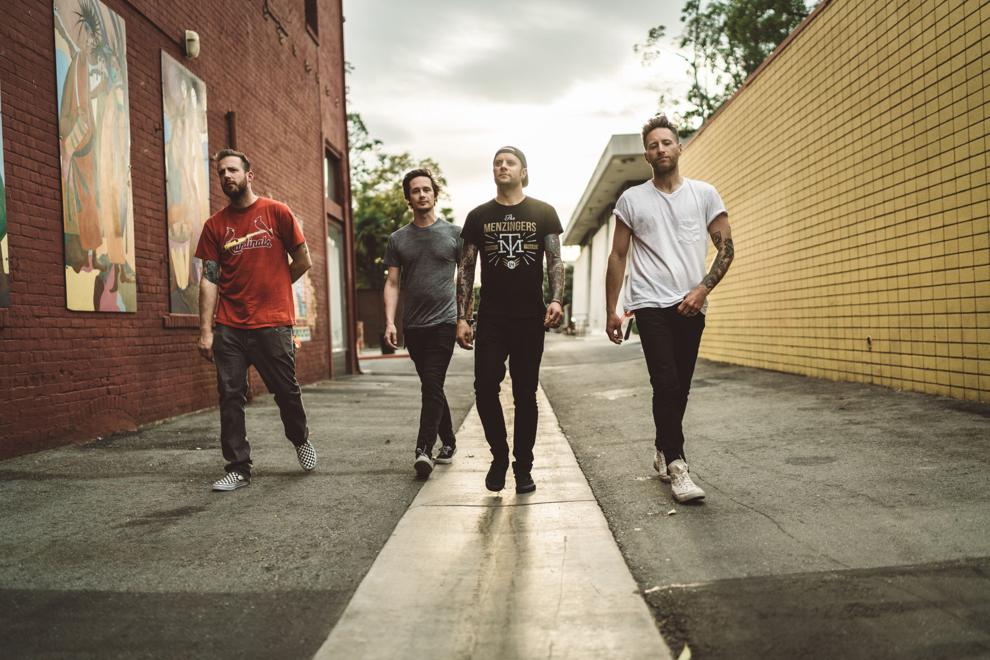 The rescheduled Story of the Year shows are Aug. 19 at Red Flag and Aug. 20-21 at Delmar Hall. The Red Flag show will celebrate the band's breakthrough album, "Page Avenue" (2003). The first Delmar Hall show is for the band's "Black Swan" (2008) album, and the second Delmar Hall show is for "Page Avenue." The band will perform the albums in their entirety.
Marsala says it's cool to revisit its discography this way. The "Page Avenue" songs have a different meaning in 2021 than when they were recorded nearly 20 years ago.
"The 21-year-old is different from the 40-year-old," he says. "The way I connect is different. But it's awesome to go back and relive what you were feeling — cool to rediscover all of it. It's cool for the listener and for the artist."
Earlier in the pandemic, Story of the Year performed full-album livestream concerts, which required relearning the music. Now the band is learning the albums again.
Additional songs and deep cuts will help fill out the set. The band will also play select songs from other albums, such as "In the Wake of Determination" (2005), "The Constant" (2010) and "Wolves" (2017).
The band decided the full-album shows would be fun to do before going back into the studio to work on the follow-up to "Wolves." The band is in the demo stage of a new album and has been playing around with 30 to 40 new songs.
"Not all of them are cool," Marsala says. "Some are great. Some of them are weird."
The new music will feature "some screamy stuff, some singy stuff, some fun stuff," he says. Heavy sounds and pop sounds will come together, as in the past.
The plan is to record in September in Nashville, Tennessee, with producer Colin Brittain (Papa Roach, 5 Seconds of Summer, Dashboard Confessional). Producer John Feldmann recommended Brittain.
"Everything he said lined up with what we were feeling about the record," Marsala says. "This is a new adventure for us."
What Dan Marsala • When 8 p.m. July 24 • Where Red Flag, 3040 Locust Street • How much $15 • More info redflagstl.com