With his new album, "When Was the Last Time," Darius Rucker has now released more albums as a solo act than he did with Hootie & the Blowfish. "Someone told me that recently, and I said 'Are you kidding me?' It's crazy to think I've been in Nashville for 10 years. It seems like it has flown by. But I'm here still," says Rucker, co-headlining a new tour with Lady Antebellum coming to Hollywood Casino Amphitheatre on Thursday.
"When Was the Last Time" is his sixth solo album after a successful career flip from pop to country. He says he has released an album that comes after "making a bunch of records and being out there having fun. I wanted to bring it all together for me this time."
One of the things he did to make that happen was change producers. Rucker worked with Ross Copperman this time around; Frank Rogers produced him previously. He says they're still buddies and simply decided to try something else.
"Different producers do different things. I wanted to do something that was new and fresh. But we'll do more work together."
The album includes the singles "If I Told You," "For the First Time" and "Straight to Hell," the latter an all-star track with Jason Aldean, Luke Bryan and Charles Kelley of Lady Antebellum. It's a cover of a Drivin N Cryin song.
Rucker has been a fan of the song since it was released in 1989, and he always told himself he'd cut it one day.
All of their parts were recorded separately, though they performed it together this summer at the CMT Music Awards. He says during rehearsals of the song, "It was as though we'd been singing it together the entire time."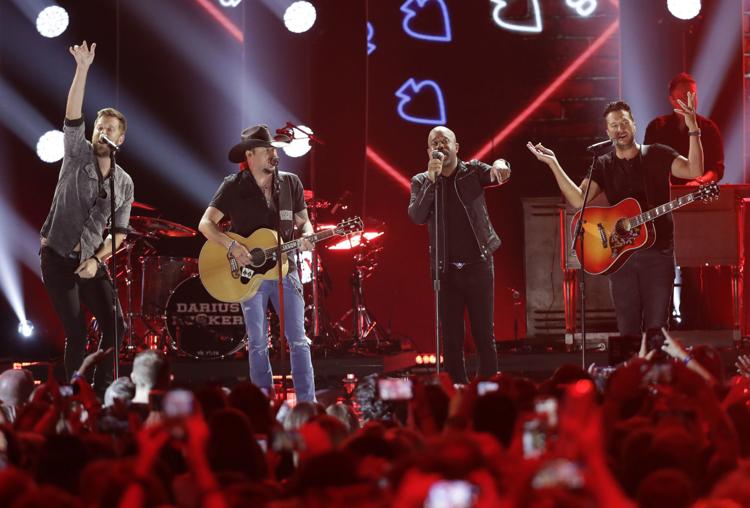 He says part of the reason the song took as long for him to tackle as it did was he'd forgotten about it. Also, "I believe in the universe giving you what you need. I couldn't have gotten those guys to do it back then."
The song is on the setlist for his tour along with his many other hits such as "It Won't Be Like This for Long," "Hometown Honey" and some choice covers.
His set will include Hootie & the Blowfish songs including "Let Her Cry," "Hold My Hand" and "Only Wanna Be With You." Sometimes he changes them up, such as adding bluegrass flourishes to "Only Wanna Be With You."
"I'll always do Hootie & the Blowfish. It's part of the American songbook. You play them and people know them," he says.
While Rucker has been a headliner for a few years now, he relishes the opportunity to co-headline with Lady Antebellum.
It means he doesn't have to do all the heavy lifting.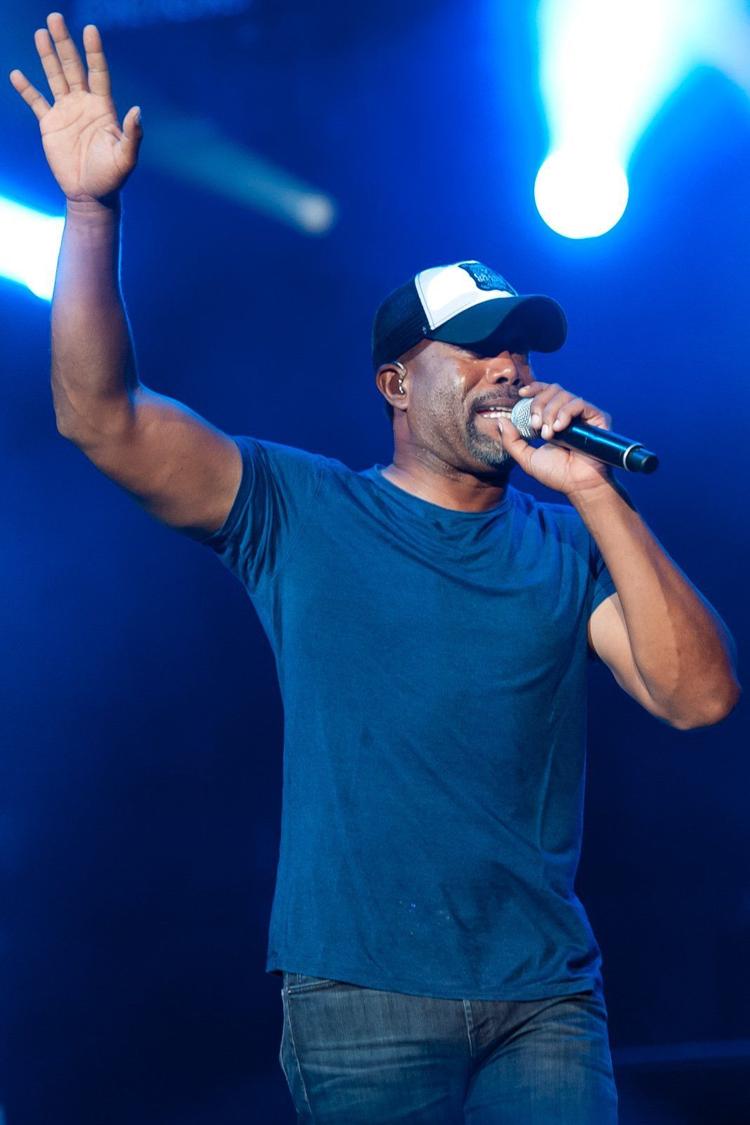 "The last two or three years I've been the headliner, and it's been awesome. I loved it. My life was great when I got a call from Charles asking if I was interested in co-headlining. I'm 52. That's exactly what I wanted to do," says Rucker, who calls Kelley one of his best friends in the industry.
As sole headliner, you have support acts, but "you have to carry the show. Here, we can both do an hour and fifteen minutes. Why carry it all by yourself if you don't have to?"
What Darius Rucker, Lady Antebellum, Russell Dickerson • When 7 p.m. Thursday • Where Hollywood Casino Amphitheatre, 14141 Riverport Drive, Maryland Heights • How much $22-$99 • More info 1-800-745-3000; livenation.com