Everyone knows Nelly put St. Louis hip-hop on the map in 2000 with his "Country Grammar" album. But veteran DJ G.Wiz says the music and culture had a history long before that.
That's the focus of new documentary, "Background Check: The Story of St. Louis & East St. Louis Hip Hop From 1979-1995." It premieres Tuesday at the Missouri History Museum.
"If you go to a youngster in St. Louis, they don't know about people prior to Nelly. But when you sell 10 million albums, you know their name is coming up first. It knocks everyone else out," says director-producer G.Wiz, aka Ronald Butts.
His 2009 film "The Rink" focused on the history of the local roller-skating scene.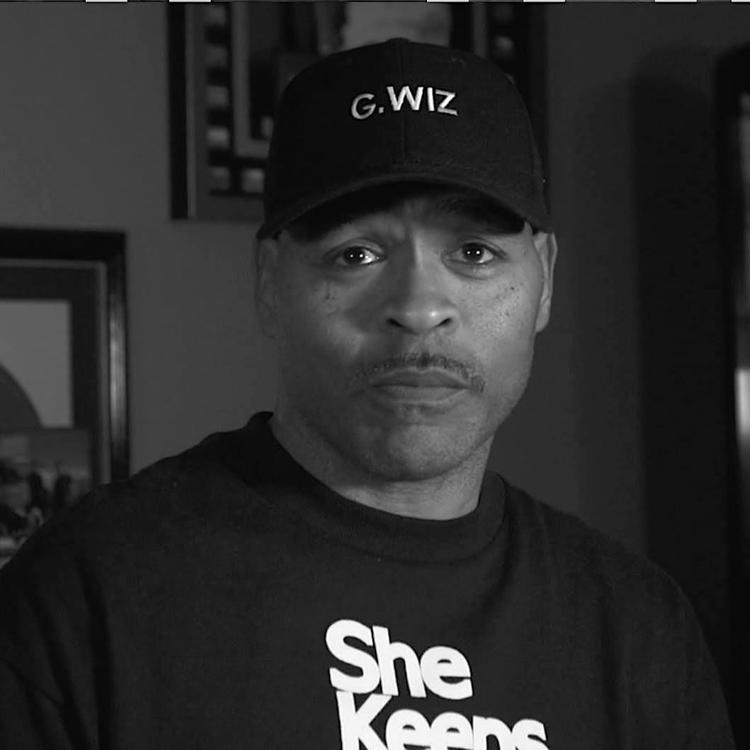 With "Background Check," G.Wiz wants viewers to recognize not only St. Louis' hip-hop history but also how it connects to the bigger picture. For example, an East St. Louis radio station, WESL, was the first to play Sugarhill Gang's "Rapper's Delight" in 1979 after DJs elsewhere refused, he says.
The documentary recognizes many of the figures who were part of the burgeoning rap scene — rappers, DJs, producers, promoters, dancers, music biz folks and others. Some of those names include Dr. Jockenstein, "Gentleman" Jim Gates, Edie Bee, DJ Kut, Tossin' Ted, James Biko (formerly known as Nappy DJ Needles), Colonel Lee, Kid Sharp, the Original Godfather, Fly D-Ex, DJ Alejan, Penelope, King Cool Odie, Maurice "Snoopy" Falls, the Golden Boys, Juicy, JAT, Sheryl the Pearl and the Rocket Dancers.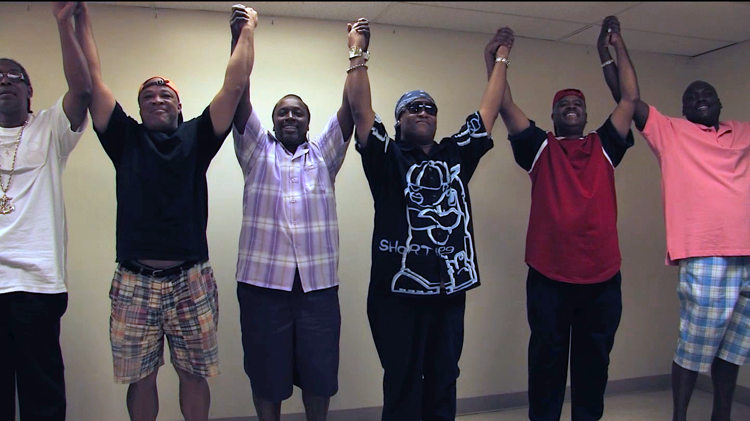 In addition to the music, the documentary looks at classic elements of hip-hop, B-boying, emceeing, DJ'ing, graffiti and beatboxing. G.Wiz, a self-taught filmmaker, worked on "Background Check" with co-producer and cinematographer Cecil Parker.
The full documentary will be three volumes; the first focuses on the late 1970s to the early 1980s.
"I couldn't do a documentary that was four hours long — nobody would want to look at that," G.Wiz says. "I had to break it up, leave you hanging, then come back later with Part 2."
The complete project will include interviews with more than 100 people. Getting the interviews was easy, G.Wiz says.
"Several people told me I'm probably the only person in St. Louis that could do a film like this," he says. "I have alliances with everybody. I've never been in a clique, so getting interviews was no problem for me. And if I'm interviewing you, I'm putting you in. I'm not gonna waste your time."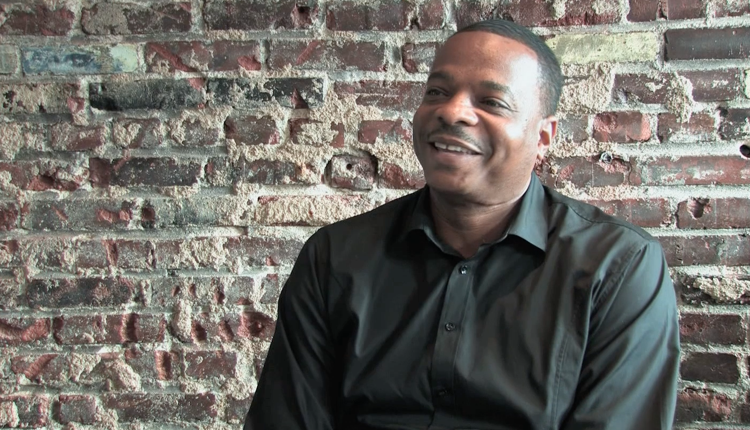 DJ Kut — aka Brian Nelson, assistant program director for 95.5 R&B for the Lou (WFUN-FM) — says G.Wiz is the perfect person to take on a hip-hop documentary. He first encountered G.Wiz as an eighth-grader, attending a Normandy Junior High School party, where G.Wiz was playing.
DJ Kut says "Background Check" is required viewing for anyone from St. Louis trying to break into the music industry — many of whom "don't even know hip-hop in our own city. We're the only city that doesn't know our hip-hop roots — know who did what before you."
Maurice "Snoopy" Falls, now the director of operations for Aldermanic President Lewis Reed, was part of the Rocket Dancers from 1976 to 1984. The group opened for acts such as Brothers Johnson, GQ, SOS Band and the Bar-Kays.
"We were not being recognized," Falls says of St. Louis' earlier hip-hop culture. As the documentary was taking shape, he says, "My heart just filled with the fact G.Wiz understood we have a place in hip-hop that's not being recognized across the country."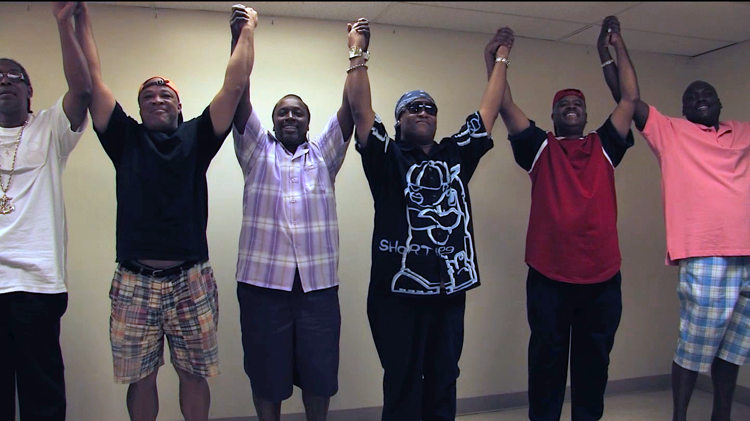 G.Wiz started working on "Background Check" around 2011; he continued to work on it sporadically over the years. Among the holdups: tracking down photos to include in the project.
"Some people I talked to had images, but a lot of them didn't," he says. "You need images to help tell this story."
He says he was inspired to make "Background Check" after initially considering a documentary about himself and his own background.
On 95.5 R&B for the Lou, G.Wiz hosts "The Time Tunnel" and "The BoomboX." He started DJ'ing in summer of 1978, right out of Normandy High School.
His next-door neighbor, radio personality Sylvester the Cat (former Pine Lawn Mayor Sylvester Caldwell), gave him his first set of turntables. G.Wiz accompanied him to lounges and parties, where he practiced mixing and scratching, initially with disco, R&B and blues before hip-hop exploded.
G.Wiz also founded his own label, Wiz-A-Tron Records, and says he was the first to do video mixing back in 1996, though he doesn't get credit. He had two video shows, "Street Vibes" and "R&B With a Touch of Jazz."
But he put all that aside to focus on the broader topic of local hip-hop. "It's way bigger than me," he says. "It's about hip-hop culture before 2000."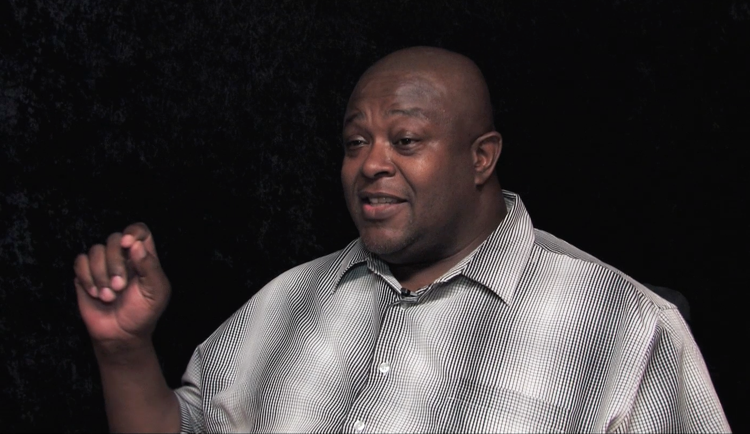 It remains to be seen whether the documentary will have screenings outside of the Missouri History Museum. "It fits into June as Black Music Month, so everything was perfect," he says.
G.Wiz is currently working on the rest of the documentary.
"If I thought Part 1 was work, 2 and 3 are really gonna be work," he says. "It's more work and more stories."
Stay up-to-date on what's happening
Receive the latest in local entertainment news in your inbox weekly!