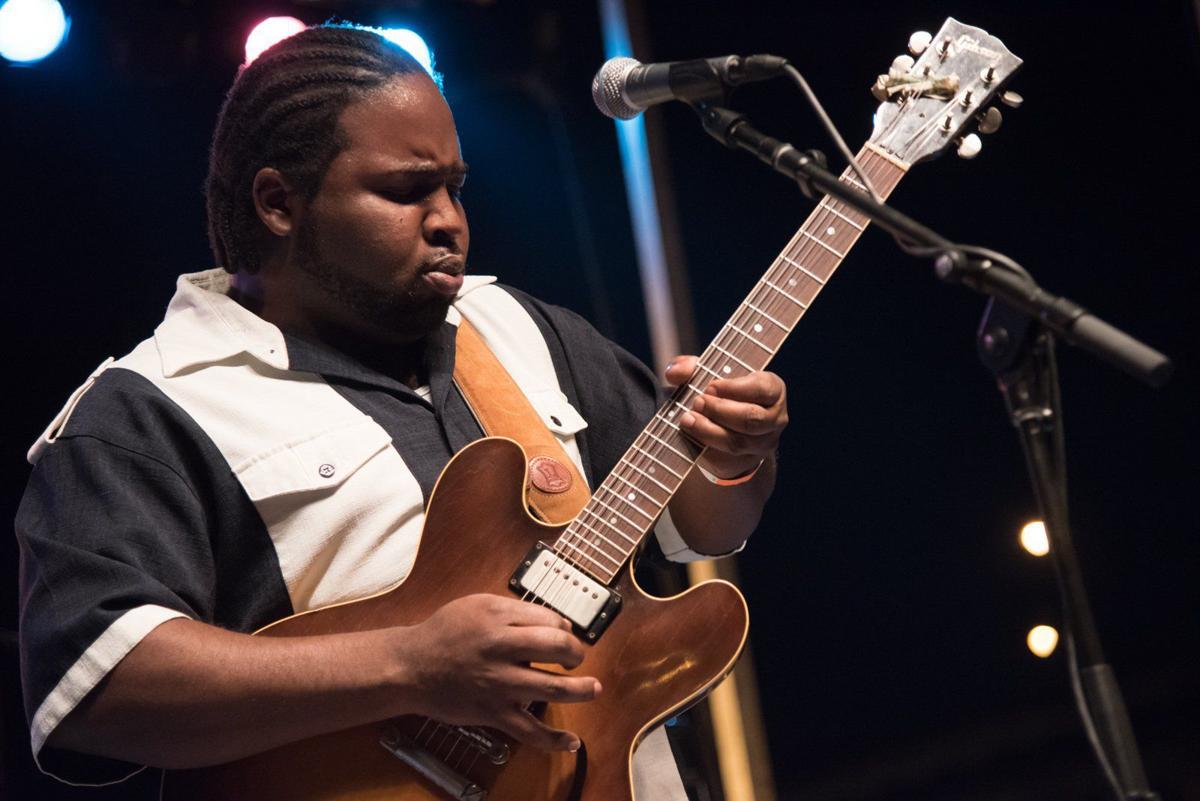 The annual Big Muddy Blues Festival on Laclede's Landing has seen plenty of change through the years. And the evolution continues this weekend.
The festival traditionally spans the full Labor Day weekend with upwards of 60 acts on multiple stages. This time, it's a single day, Saturday, with seven acts on one stage at Second and Morgan streets. Last year, there were seven stages, both indoors and outdoors.
Headlining is Marquise Knox, with Ms. Hy-C and the Fresh Start featuring Roland Johnson, Big George Brock, Uvee Hayes, David Dee, Jeremiah Johnson, and Fab Foehners featuring Eric McSpadden.
What's arguably St. Louis' longest-running music event got its start in 1986 as the Blues and Heritage Festival, by the St. Louis Blues Society. The Laclede's Landing Merchants Association took over in 1994, changing the name to the Big Muddy Blues Festival.
With this year's downsizing, there's a lot less blues — but the blues that's there is free. St. Louis Blues Society's Jeremy Segel-Moss, who has produced the event for several years, acknowledges the changes have advantages and disadvantages.
"It's disappointing when you can't include as many people as you want," he says. "But you also have to be a realist. All these things go through changes. LouFest isn't happening, but this is happening. Like the National Blues Museum, it's been struggling, but the doors are still open. And as long as the doors are still open, you're doing the good work.
"We continue to make it a strong festival that lives on."
It's important for the Big Muddy Blues Festival to make it to its 25th anniversary in 2020, says John Clark, president of LaClede's Landing Community Improvement District.
"Everybody did everything they could to make it happen this year," he says.
But the mounting challenges began with sponsorship — a situation that's not unique to the Big Muddy Blues Festival. "It's really tough squeezing sponsorship dollars out of the corporate world," which has been the case for the past few years, Clark says. He expects more sponsorship money to be available for the 25th anniversary.
There was also construction on Laclede's Landing.
"Physically, it was going to be difficult to do this event," Clark says. "We didn't know if a street was going to be finished, and if it wasn't finished, it would have been next to impossible to do it."
Segel-Moss also points out that recent flooding of the Mississippi River didn't help matters.
Knox, scheduled to perform this weekend, questions whether the smaller festival is a result of leadership issues or a lack of interest. "Those things gotta go hand-in-hand," he says. "They knew something was going on ahead of time. They could have reached out to the blues community and let us have a fundraiser."
("We'd definitely do that next year," Clark says. "If they want to raise money, more power to all of us.")
Knox also says the smaller festival pits bands against one another, causing some to wonder why they aren't getting a shot onstage.
"Big Muddy was a chance to add something to their resume," he says. "It takes away a lot of opportunity and exposure for people and a chance for them to sell CDs."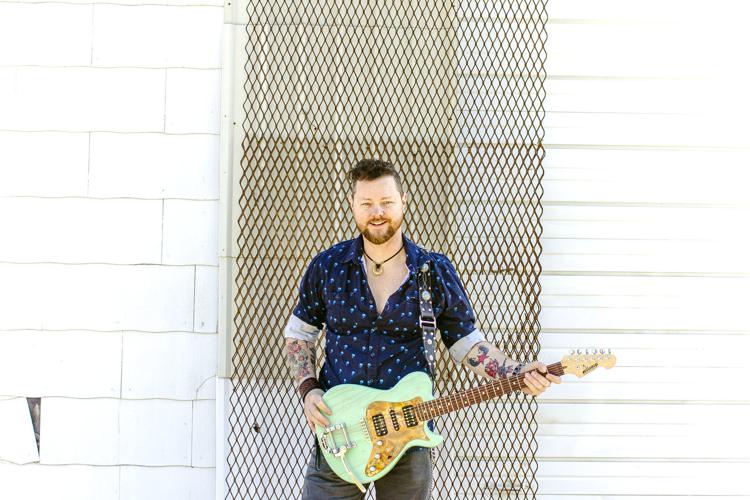 Roland Johnson, who performs early Saturday, says this year's festival has some advantages for music fans, though it may look like a step backward. That bands are on a single stage means spectators will have a chance to see all the performers without walking to multiple stages.
Johnson also points out that eliminating the admission fee makes the festival more accessible. "Hopefully we will see large groups show up that otherwise wouldn't be there," he says. "Let's face it, we have some poor people in St. Louis, and they deserve to see real music too. The blues shouldn't be exclusive to those with money."
Booking the performers wasn't easy for Segel-Moss, who wasn't able to include a number of festival staples simply because the slots weren't there.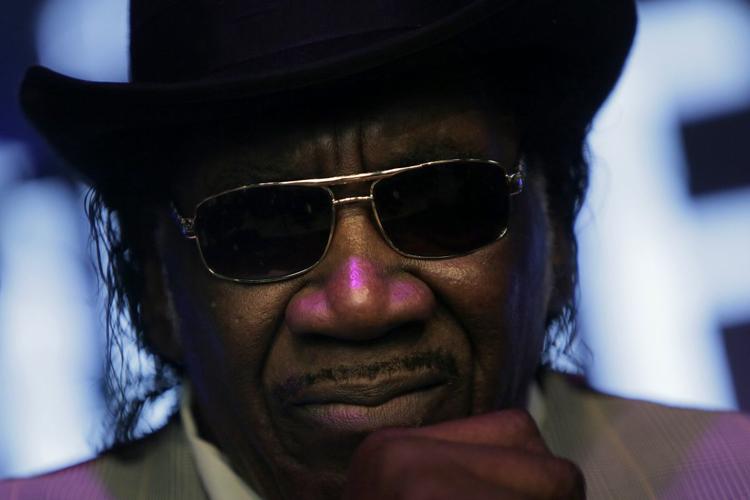 "When you have only seven spots, it's really hard," he says. "Our heavy hitters alone need 20 slots."
He ultimately booked acts that represent the St. Louis sound, and he made sure to include musicians who reflect local blues history, such as David Dee and Big George Brock.
There were also slots for rising stars such as Knox and Jeremiah Johnson, and of course there was a slot for Ms. Hy-C, who won the International Blues Challenge this year in Memphis, Tenn.
The goal for the 25th Big Muddy Blues Festival is for it to again fill three days of Labor Day weekend. And Segel-Moss imagines it will again focus on St. Louis talent; that's a change he implemented in 2016.
"As long as I'm involved, I'll keep it all St. Louis," he says. "We have a blues music scene with blues and soul and R&B that's bigger than anywhere in the country as far I can tell. We have so much talent, and this is the weekend to showcase it."
What Big Muddy Blues Festival • When 2 p.m.-11 p.m. Saturday • Where Laclede's Landing • How much Free • More info bigmuddybluesfestival.com