On Sunday's "Sketchbook Tour" stop at Chaifetz Arena, Fantasia spent the night coloring outside the lines.
During a fast-moving, hourlong set that followed Robin Thicke and Tank, the Southern-bred singer reminded fans that she's in a class of her own. She delivered a genre-bursting set of soul, rock and gospel, making choices and taking chances that felt removed from what's most popular.
She also frequently urged the crowd to stop being cute and let it all hang out.
"I hope you didn't come to be cute because I'm not cutesy," she said, her bottom lip quivering during opening song "History," from her just-released "Sketchbook" album. "It's going to quiver the whole show. I call it the Holy Ghost."
She took a moment to pose at center stage, telling fans to snap photos and then to put their phones away and enjoy the show.
The phone-free show lasted about five minutes.
Fantasia hit the stage around 10:30 p.m., a late start on a Sunday. But she was a dynamo, juicing up the venue with polished yet gritty antics for songs including "Collard Greens and Cornbread," "Lose to Win," "Bittersweet" and a fine take on Anita Baker's "Sweet Love."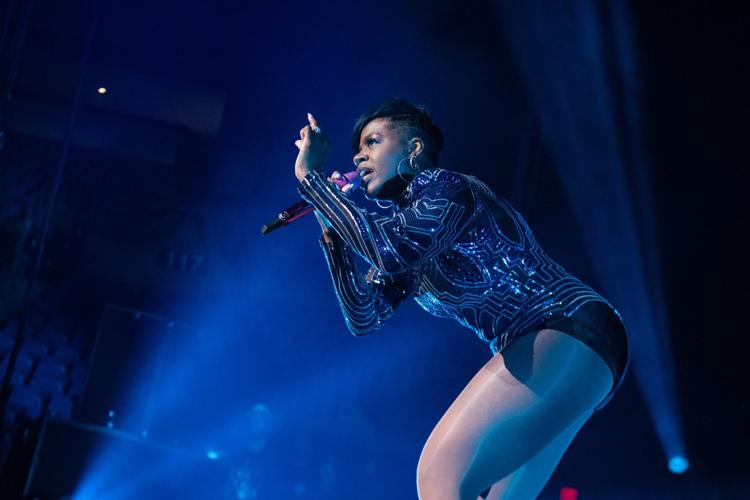 Boasting an all-female band and her biggest production yet, Fantasia was a force onstage, blending the energy of Beyoncé and classic Tina Turner as she shimmied and strutted in a sparkly leotard. She worked hard and didn't mind a little sweat.
Fantasia breathlessly blew through the first half of the show nearly without pause — except to remove her shoes for "Free Yourself," so she could really sing, as she put it.
"Know it's all coming from me, not the box," she said, emphasizing that her performance was all live. There was never any doubt.
New songs weren't always impactful — either too unfamiliar or too far off the beaten path. But Fantasia still managed to sell them, including "Bad Girl." (During a brief audio glitch during the song, she said, "Don't mess up my show. I worked too hard for this.")
"I'm Doin' Me" was particularly empowering during the show that stressed being yourself. Speaking to her female fans, she told them to take off their shoes if their feet hurt and scoot into the aisle for reggae-twisted "When I See U," dedicated to those who "know how to get down with the get down."
The aforementioned Holy Ghost was evoked near the show's end, with her emotional take on gospel singer Donnie McClurkin's "Stand."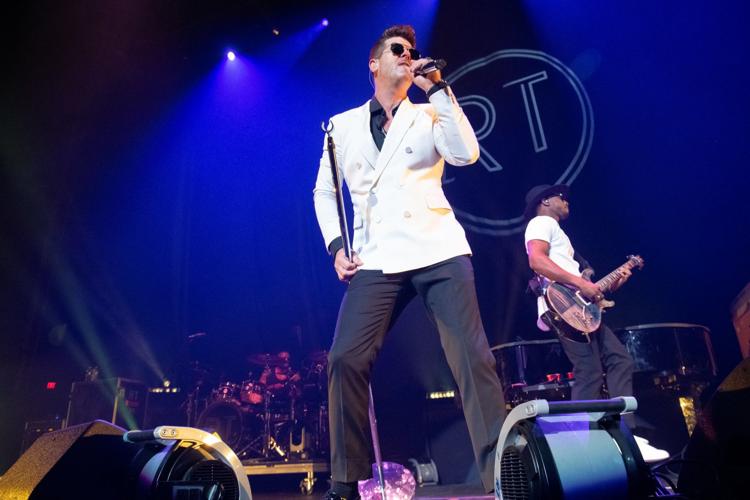 Singer Robin Thicke gave a more laid-back — though by no means calm — set with glossy but authentic R&B-pop songs such as "Morning Sun," "Sidestep" and "Lost Without You." He retreated to the piano, one of his sweet spots, for "Dreamworld" and "The Sweetest Love," and was standing atop it for "Magic."
After speaking about hard times — losing his father in 2016; losing his California home to a wildfire; a lawsuit — he performed a new song, "That's What Love Can Do," with a message that helped get him through.
It all built up to "Blurred Lines," one of the decade's biggest and most litigated songs. (Marvin Gaye's estate sued and won over the song's similarities to his "Got to Give It Up.") Despite the song's backstory, it felt like a celebration in concert with Thicke giving it his all. Curiously, Gaye's "Mercy Mercy Me" played through the speakers just before Thicke took the stage.
Tank's set took his oversexed R&B heartthrob image into overdrive. He began with "Sex Music," followed by "Dirty" from his new album, "Elevation," all en route to the inevitable moment when he took off his shirt. (There was another offer later to take off his shirt, but only if money was exchanged.)
He showed his sweeter side, passing out roses for an interlude of Patti LaBelle's "If Only You Knew," while his wedding photos flashed on a screen.
Tank, always a fine singer, has largely traded live vocals for sex appeal. While at the piano, though, he belted out "Please Don't Go" and his cover of "I Can't Make You Love Me." Tank gave a special shoutout to St. Louis as a city that means a lot to him. He married the former Zena Foster of St. Louis in 2018.
The BonFyre opened the show.
Fantasia at Chaifetz Arena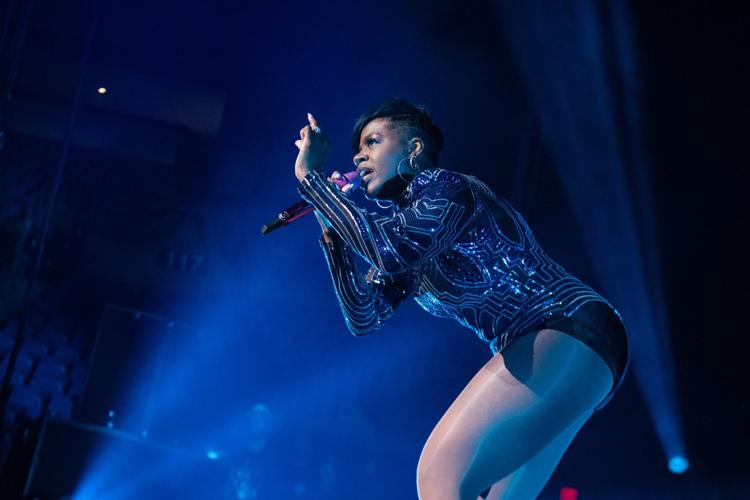 Fantasia at Chaifetz Arena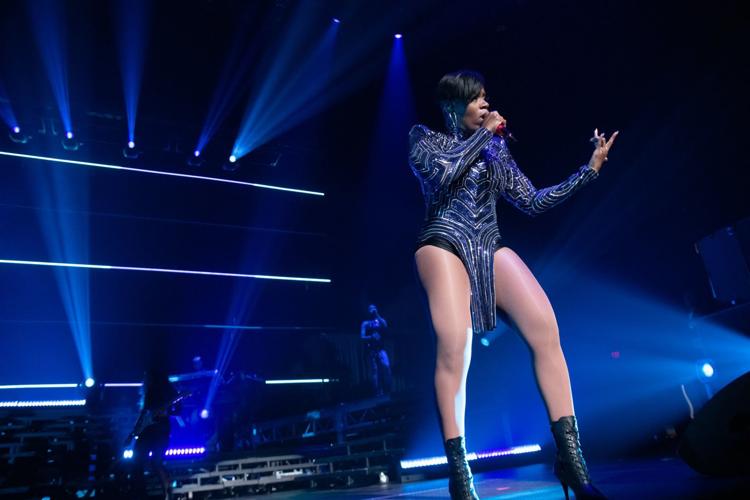 Fantasia at Chaifetz Arena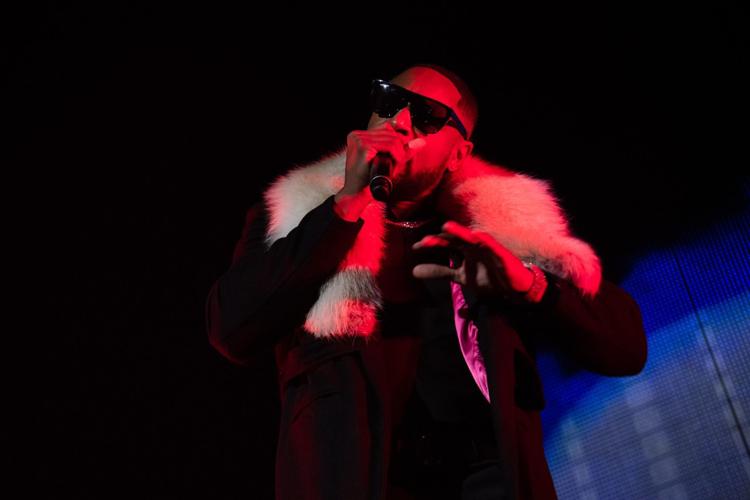 Fantasia at Chaifetz Arena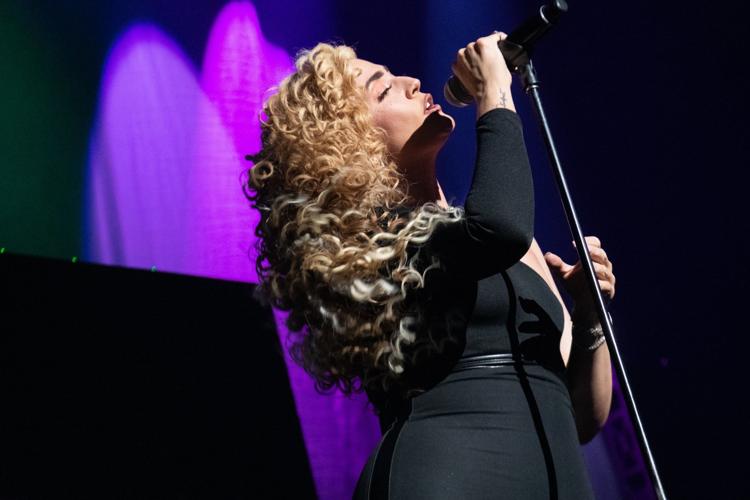 Fantasia at Chaifetz Arena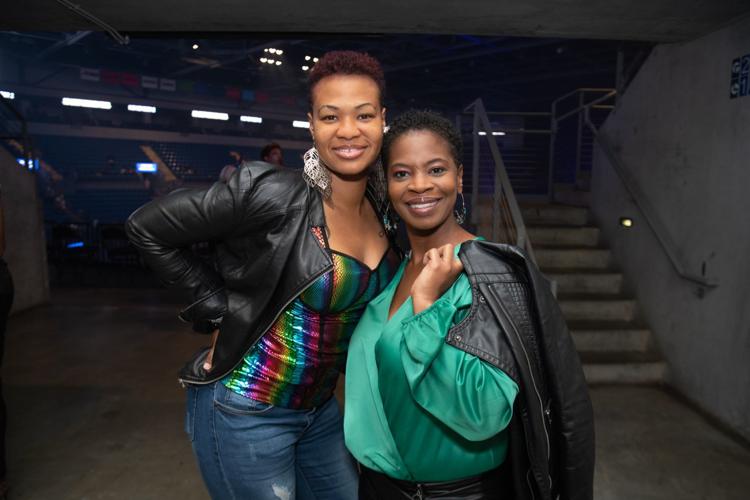 Fantasia at Chaifetz Arena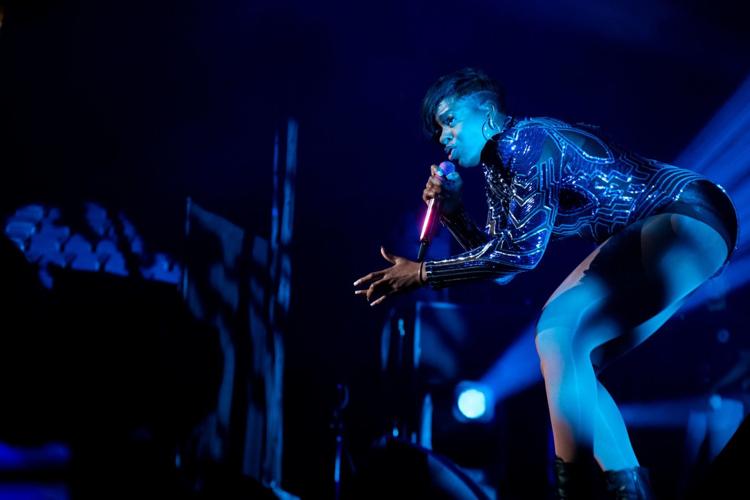 Fantasia at Chaifetz Arena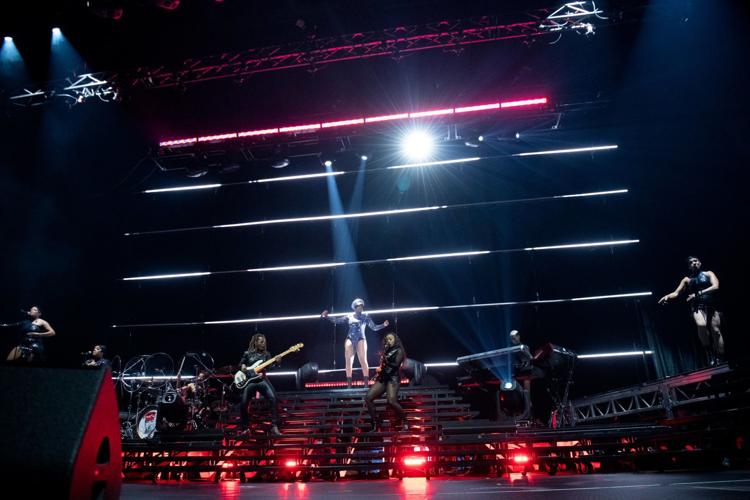 Fantasia at Chaifetz Arena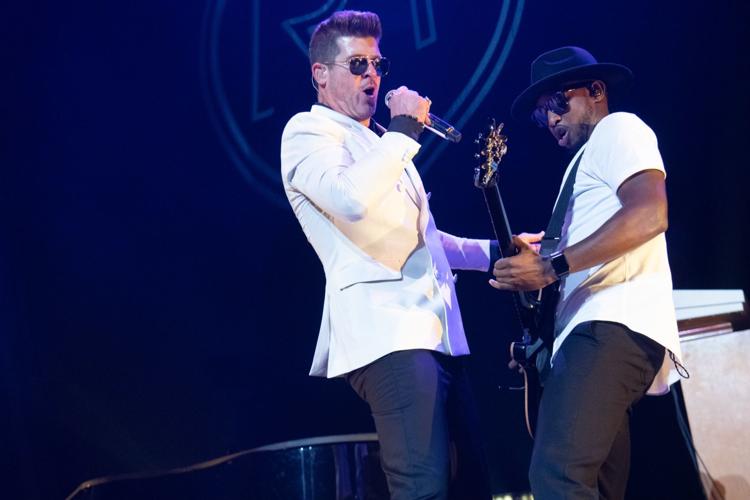 Fantasia at Chaifetz Arena
Fantasia at Chaifetz Arena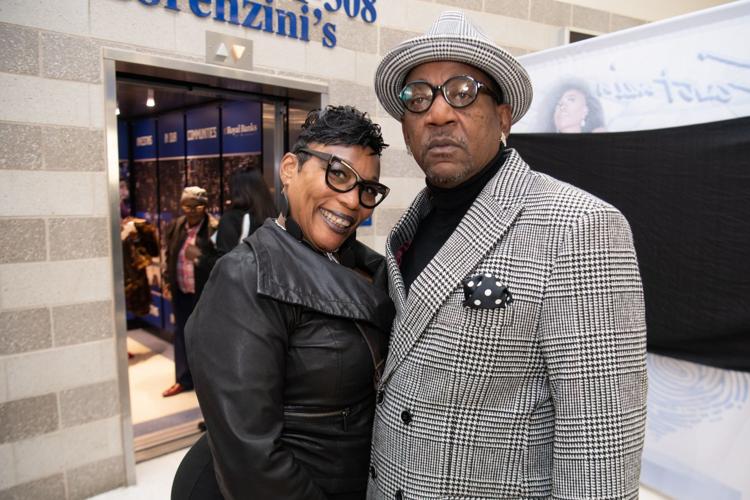 Fantasia at Chaifetz Arena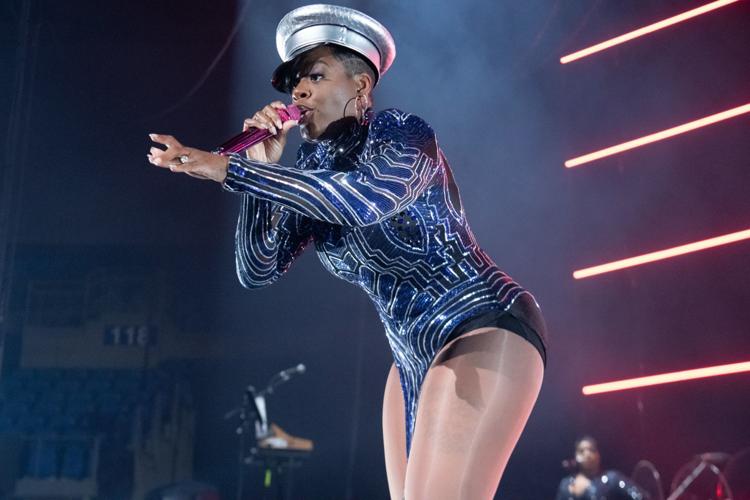 Fantasia at Chaifetz Arena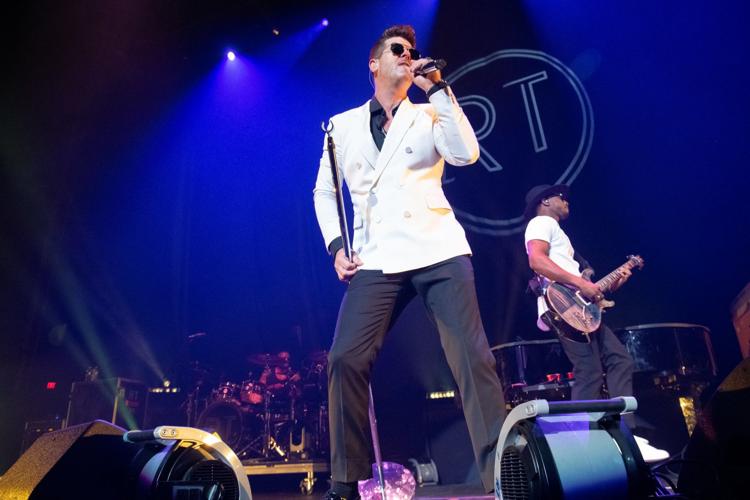 Fantasia at Chaifetz Arena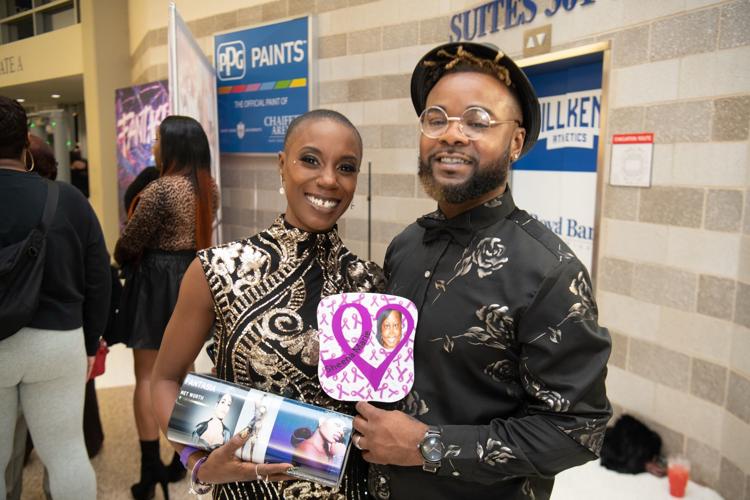 Fantasia at Chaifetz Arena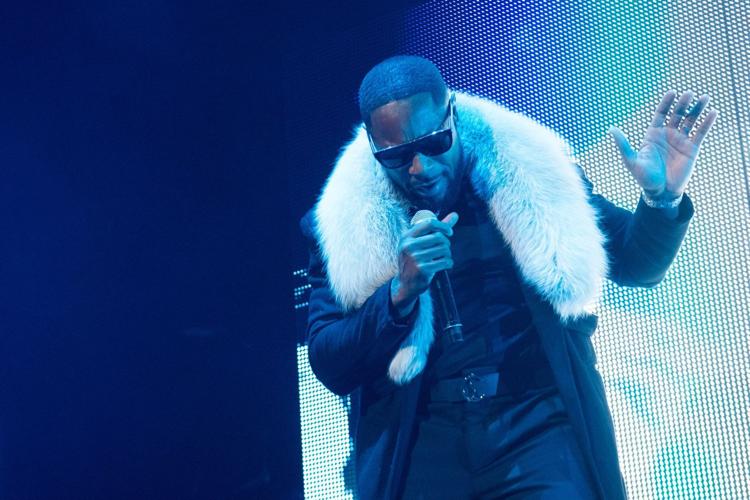 Fantasia at Chaifetz Arena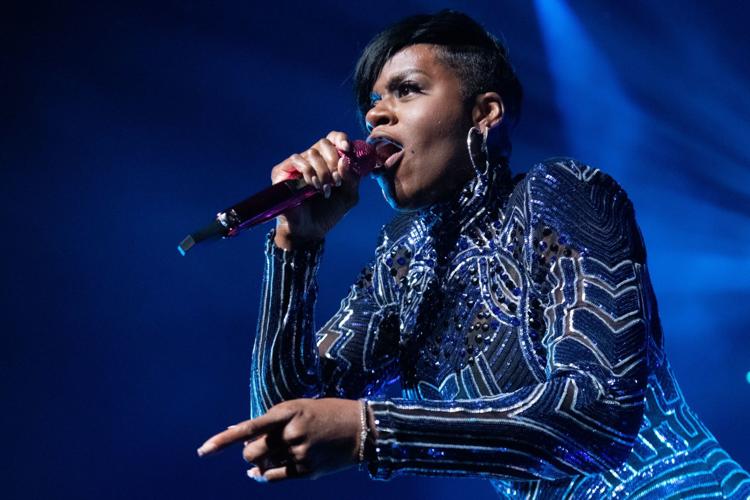 Fantasia at Chaifetz Arena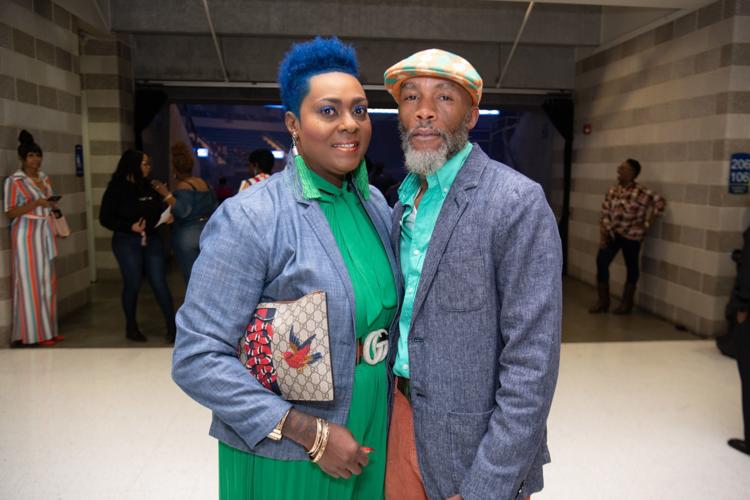 Fantasia at Chaifetz Arena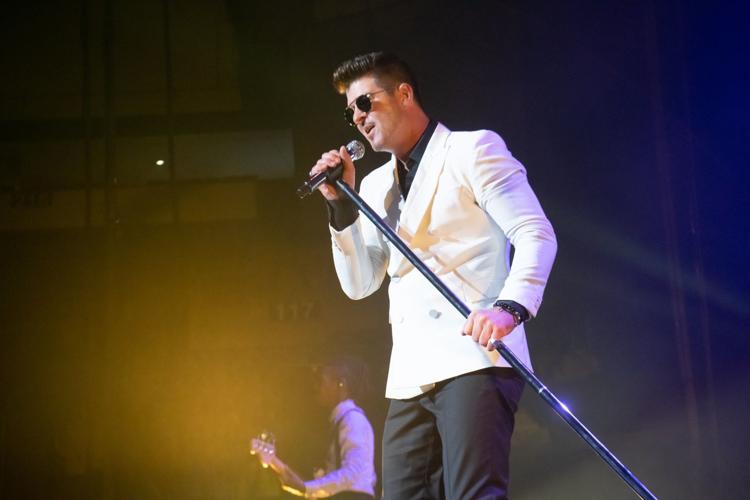 Fantasia at Chaifetz Arena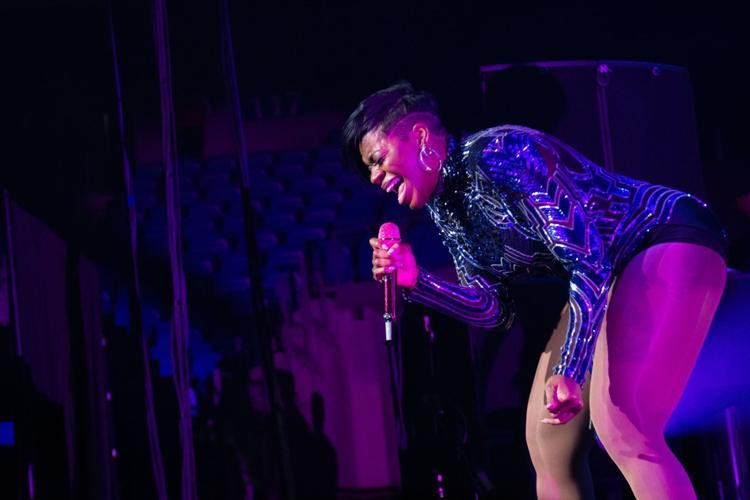 Fantasia at Chaifetz Arena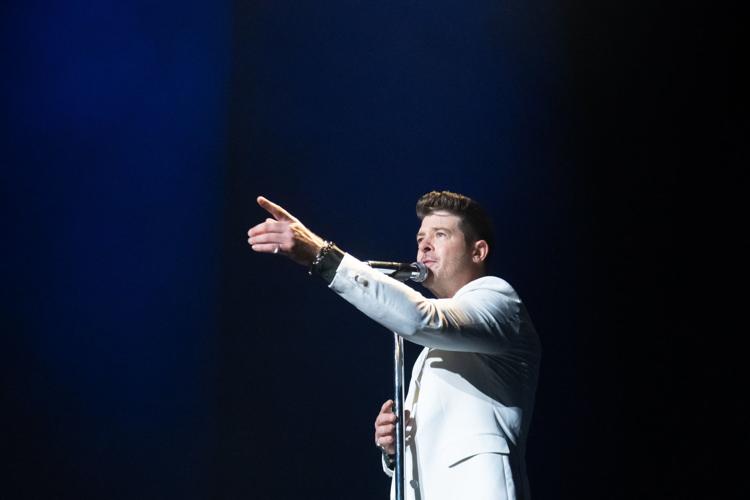 Fantasia at Chaifetz Arena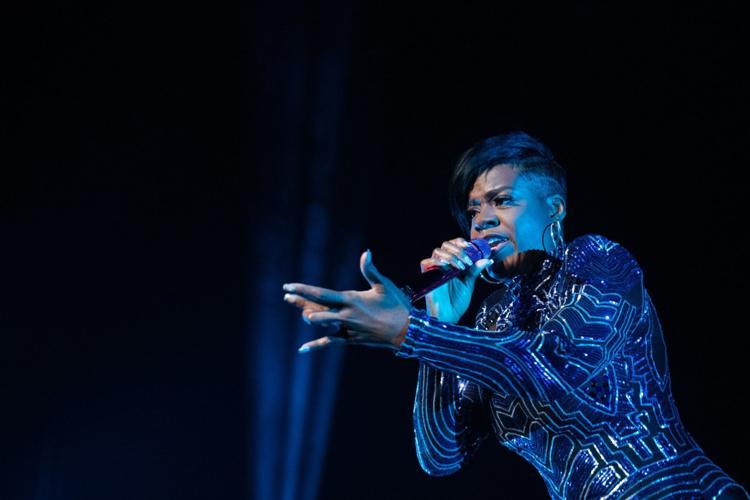 Fantasia at Chaifetz Arena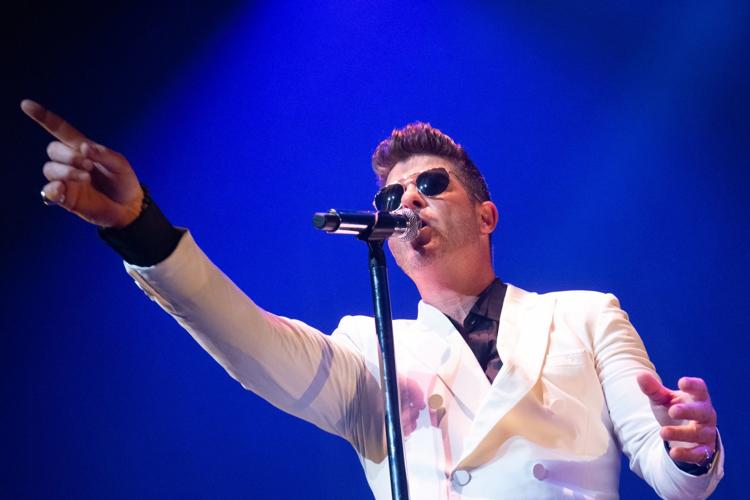 Fantasia at Chaifetz Arena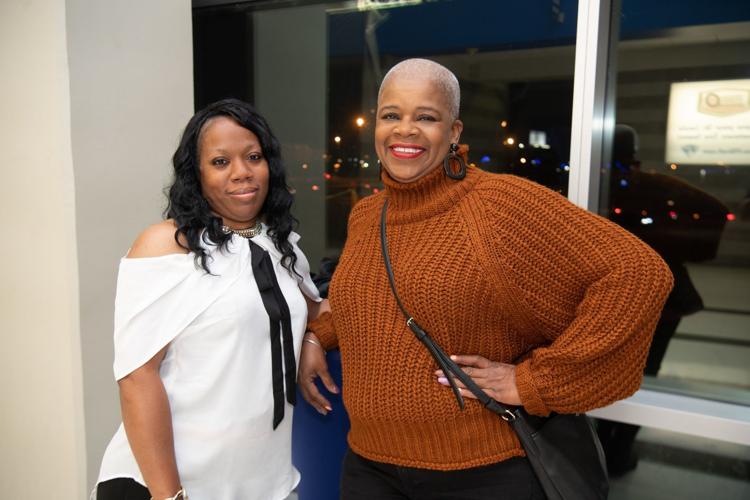 Fantasia at Chaifetz Arena
Fantasia at Chaifetz Arena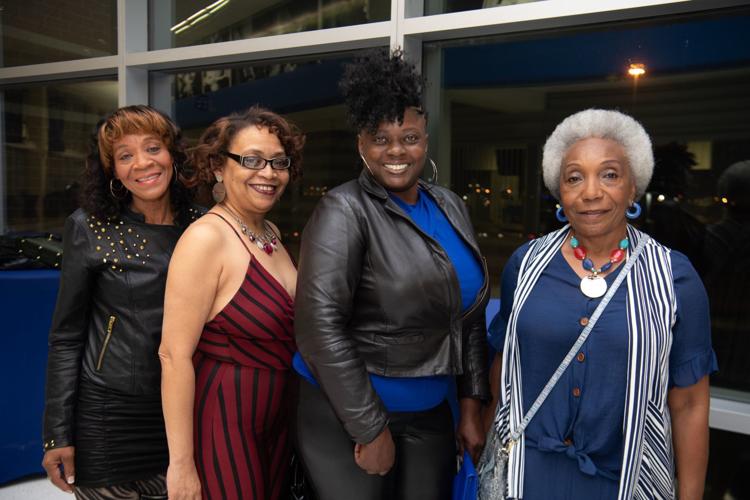 Fantasia at Chaifetz Arena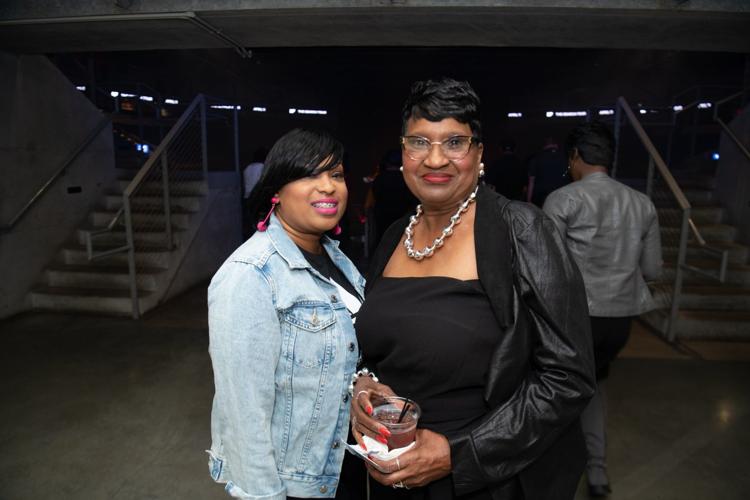 Fantasia at Chaifetz Arena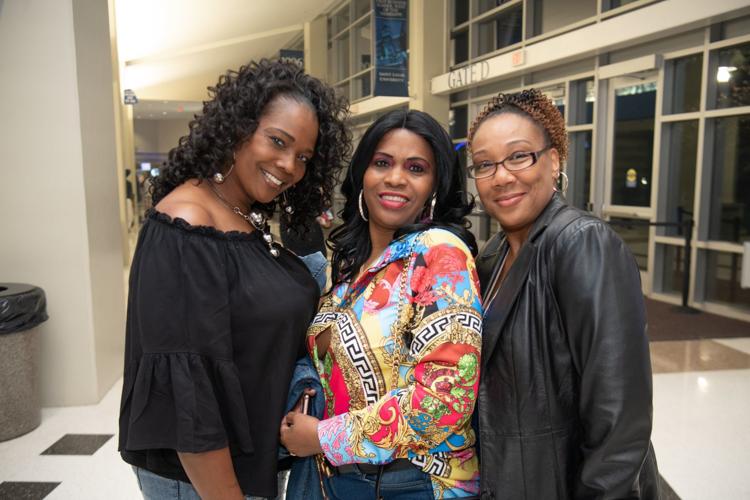 Fantasia at Chaifetz Arena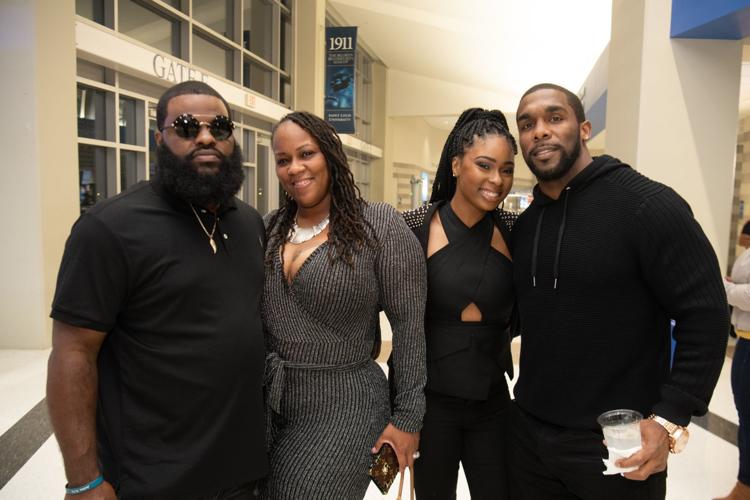 Fantasia at Chaifetz Arena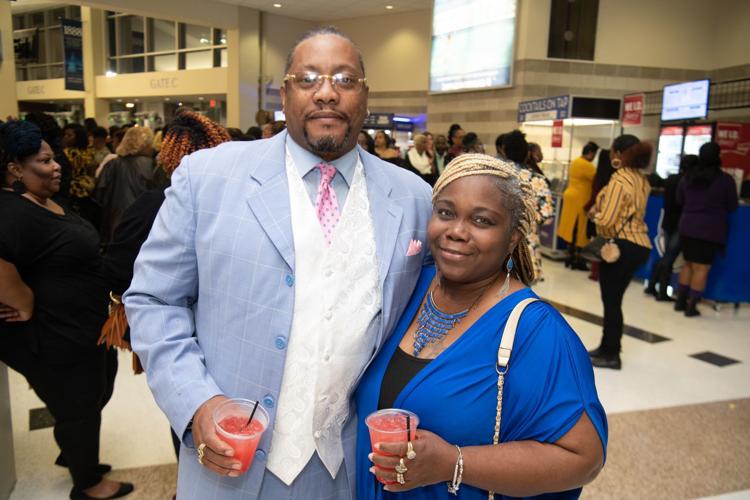 Fantasia at Chaifetz Arena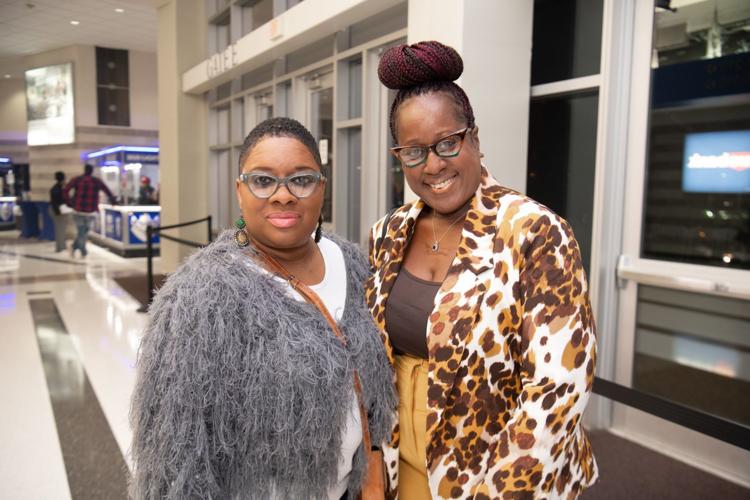 Fantasia at Chaifetz Arena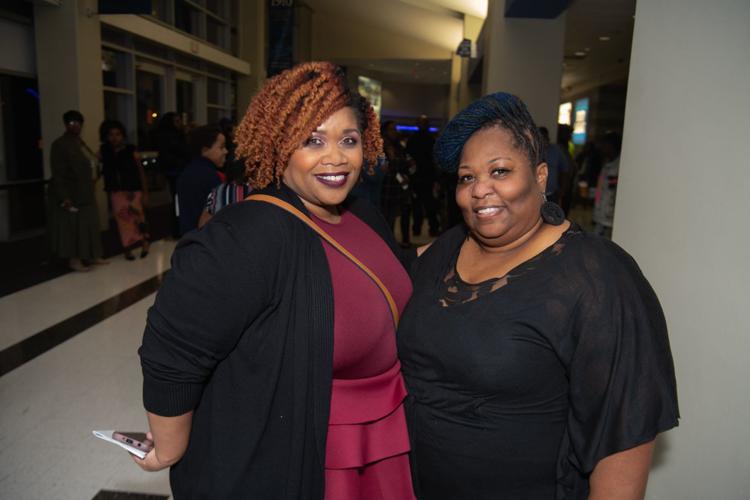 Fantasia at Chaifetz Arena