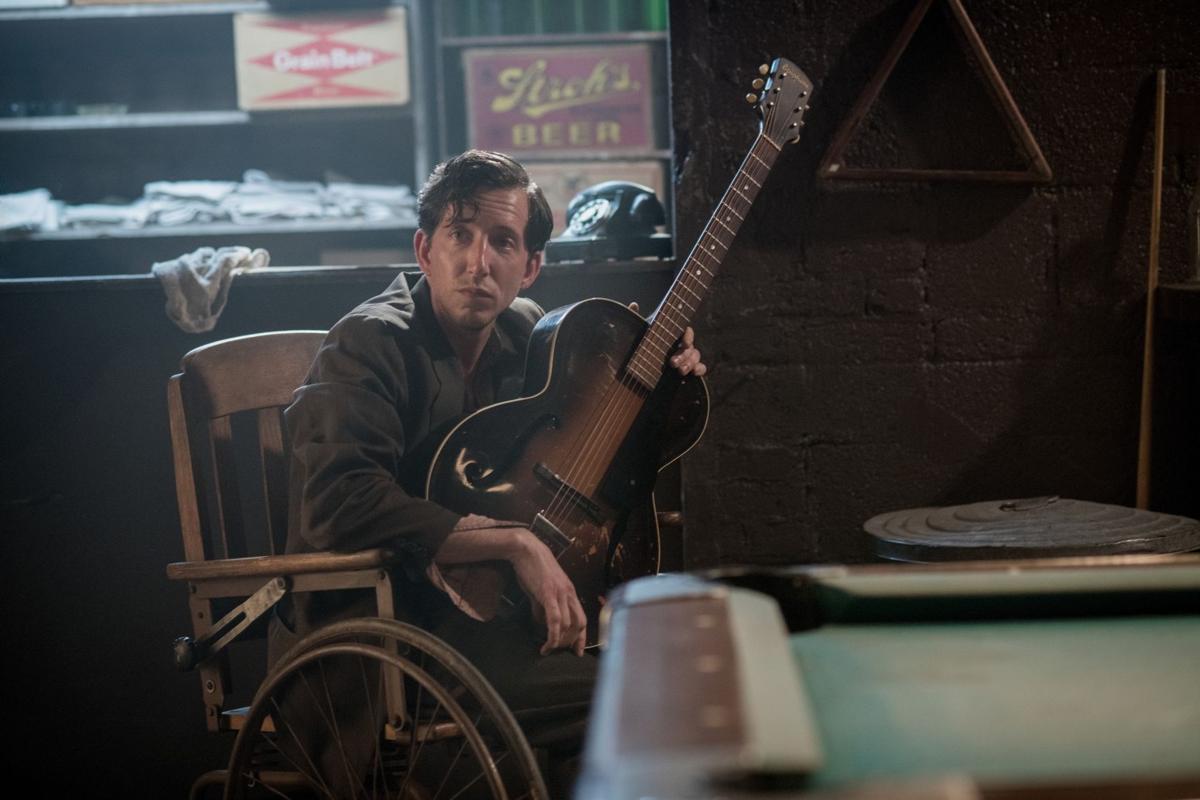 Pokey LaFarge was in shock a few weeks ago when he saw the final version of "The Devil All the Time," the Netflix film in which he plays a musician named Theodore.
After a limited theatrical release Sept. 11, the movie begins begins streaming Sept. 16.
"I saw it and loved it," the St. Louis singer-songwriter says. "I want to see it again because I think there was some initial shock about seeing me in my first film. I couldn't prepare myself totally for it, though I've been in a lot of different things."
LaFarge and his St. Louis band, South City Three, appeared briefly in the 2013 movie "The Lone Ranger." He also played Hank Snow in the CMT miniseries "Sun Records" in 2017 and sang a version of "Lovesick Blues" in a 2012 episode of HBO's "Boardwalk Empire."
"My first reaction to seeing ('The Devil All the Time') is to be very critical," he says. "That's why I want to see it again and again, so I can just get to the point where I can enjoy it."
LaFarge is currently living in Chicago with his "quaranteam."
The film is based on Donald Ray Pollock's 2011 book by the same title and is one of Netflix's most anticipated 2020 releases. It stars Tom Holland, Robert Pattinson, Bill Skarsgård, Riley Keough, Jason Clarke, Sebastian Stan, Haley Bennett, Mia Wasikowska and Eliza Scanlen.
The story is told through several characters and vignettes and centers on a young man who must protect those he loves in rural Ohio in the 1950s and '60s.
"It's a very dark film with lots of violence," LaFarge says. "You don't want the kids watching this one. My niece and nephews won't be seeing this for a number of years."
The moral, he says, "is that your decisions, your very thoughts, have a direct effect on of course you and everyone around you and maybe even throughout the world."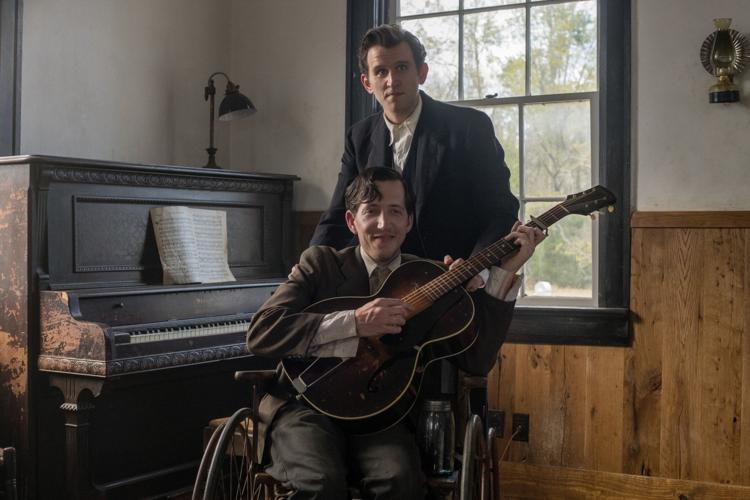 His character, Theodore, is a paraplegic who travels with a preacher.
Filming took place during a difficult time personally for LaFarge. He had just recorded his album "Rock Bottom Rhapsody" when he accepted the role.
"With the things I was going through at the time, I was able to dump that into the role," he says. "It was kind of cathartic. It was like a drug. Maybe it helped me to a certain amount of recovery."
While he enjoyed his role in "Sun Records," he's more confident this time.
"I'm more comfortable — more relaxed," he says. "I like being a villain. There's a few villains. I like menacing roles. In 'Sun Records,' I had to be happy. It seemed fake. Now I'm drunk, angry and depressed. That's how I was feeling at the time."
He sings two songs in the role, which gave him something familiar to lean on: "Are You Washed in the Blood," a hymn, and "Stealin'," an old blues murder ballad that plays during the end credits.
LaFarge learned about "The Devil All The Time" from music supervisor Randall Poster, with whom he worked on "Boardwalk Empire."
"I had done a few projects with Randall Poster — one could say one of the most reputable music supervisors in the business," LaFarge says. "He does music for Wes Anderson. Hopefully I can get some work on that. He thought of me for the role. He thought it was material I was apt for."
LaFarge was drawn to the script immediately, especially "its way of capturing the essence of the source material while making it more succinct. (Screenwriters and brothers Antonio and Paul Campos) had hard decisions. In any adaptation, parts of the storyline don't make it into the movie. Each one of the characters could have their own book written about them. Each vignette could have its own film or TV show. There's so much backstory."
Auditions were in Los Angeles in February 2019, where LaFarge was living. He filmed an audition with the help of a videographer friend.
"We read the script together. He did a screen reading with me, and we filmed it. They liked what they saw enough to put me in contact with the director, who gave me points, edits, a voice of confidence. Then I went into the physical audition."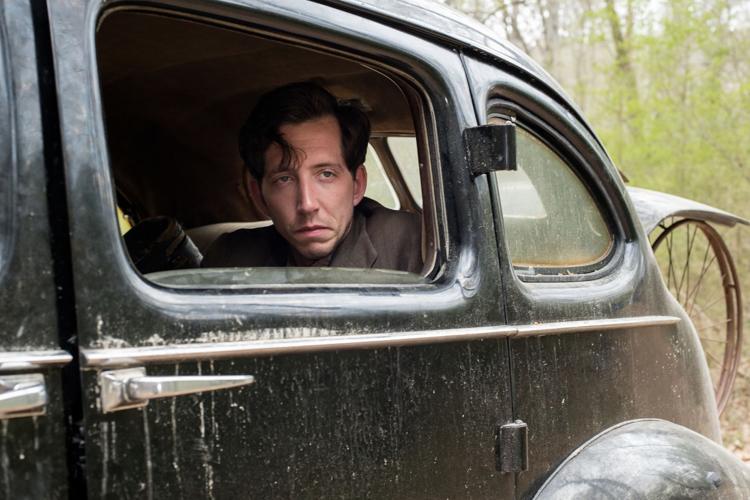 A day after that audition in Hollywood, LaFarge got the role and filmed in March and April 2019. Alabama stood in for rural Ohio.
"It's always interesting being in the deep South," he says. Filming reminded him of life as a touring musician, waiting to take the stage at a music festival.
"You're talking with people, talking with strangers all there for the same reason, waiting to get up and do their thing," he says. "It's 15-hour days, and you're only working five of them. I made a lot of good pals on the cast and crew."
Most of the rest of the cast had already finished filming by the time LaFarge arrived on the set, though he says he got to hang with Holland and Pattinson.
He admired the way director Antonio Campos put it all together, especially in the editing.
"Everybody has some scenes cut — that's the way it is," LaFarge says. "You can't say you did anything until you're sitting there eating popcorn. I was bummed to see some stuff on the cutting room floor."
LaFarge would love to do more acting. He doesn't know whether he will actively chase it, but he's open to opportunities that come his way.
"I'm not going to wait in line for auditions and stuff — hell, no," he says. "But I think, when the right thing comes along. We'll see what happens — what comes of it."
Stay up-to-date on what's happening
Receive the latest in local entertainment news in your inbox weekly!