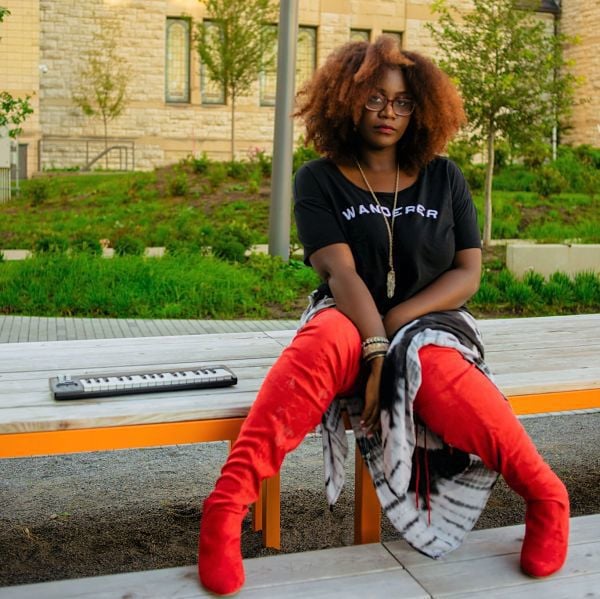 Anticipating the release this weekend of her debut album, "Cocoa Voyage," rising alternative soul singer Katarra Parson says she's feeling "absolute horror."
"I'm ready to release the energy that went into this," she says. "It's been three years, and I'm excited to see how people receive my sound."
Parson, a Kranzberg Arts Foundation Music Artist in Residence, celebrates her album Friday at the Dark Room. She says her fans had been asking when to expect an album.
"Now I'm finally showing myself to St. Louis," she says. "It's horrifying, but it's also beautiful."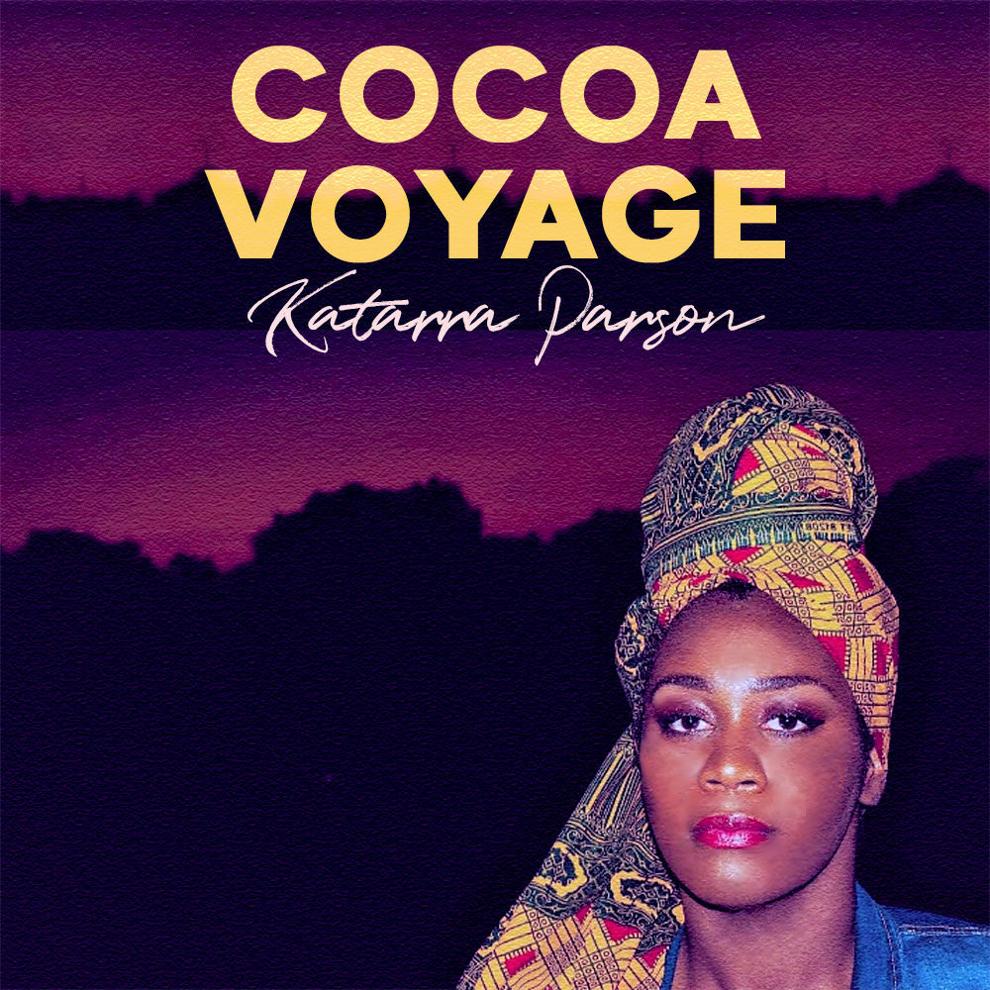 The album emerges after a tumultuous period during which Parson even considered canceling the project. She recently was diagnosed with borderline personality disorder and PTSD, as a result of events including childhood bullying.
In the interest of promoting awareness of mental health, which can be underplayed in the African American community, she decided to be an open book. She's in therapy and stresses the importance of stepping into one's purpose when healing.
Getting the album to this point cost her a few relationships.
"The people I made the album with, I don't even talk to anymore because of my mental health and my falling in love with producers," Parson says. "I have songs about them. They don't even know it. And there was me having social anxiety, struggles I felt trying to be seen, being taken advantage of by a lot of people because I couldn't say no to people."
The centerpiece of the album is the song "Phoenix Rising," which she says speaks to not only her last three years but her entire life.
"I didn't have a voice and was being told I was nothing and believed it for so long, letting people take my power," she says. "The song is about my taking my power back. I'm tired of being drained and miserable all the time. It's about finding that self-love and finding purpose — healing."
On "Cocoa Voyage," Katarra dabbles in soul, neo-soul, hip-hop with jazz, classical and psychedelic influences as she tries to take listeners to any place that's not their usual reality.
She likens the project to a modern Shakespearean romance, along with a roller coaster ride of human emotion expressed through sound.
"My biggest thing is getting that dopamine rush, those chills, when you hear the music," Parson says. "I'm trying to take you with me somewhere where you can feel what I'm saying."
At this weekend's album release event, she'll be celebrating her journey and showcasing the new songs. She'll also debut some newer songs that she's recorded since "Cocoa Voyage." She will play keyboards and will be accompanied by Tilton Yokley (bass), Andrew Gibson (drums), and Jalisa Renay, Kelsea Kensey and Erika Griffin (backing vocals).
Rapper-producer Kong, who is featured on the album, will open the show and will be a part of her set.
Parson comes from a musical family; her mother is a choir director. She grew up with R&B and gospel — Stevie Wonder and Aretha Franklin, along with some classic rock like Deep Purple, Led Zeppelin and Jimi Hendrix — and decided in the fifth grade that she would be a professional singer. She points to Lauryn Hill as an influence.
Parson first struck out on the scene with Lyrical Therapy, an open-mic event. She had avoided it for years because she was afraid, but a friend talked her into a performance in 2015 at Urb Arts. "My hands were shaky. My voice was shaky," she recalls.
The Music Artist in Residence program has helped Parson with her musical journey.
"They've given me a huge platform to show the community my original material," she says. "Not only that, but they've helped me with artist development, marketing, building a brand and rehearsal space. It's been a huge blessing in my life and my only source of income. The struggling artist thing is a real thing. It's been a life saver."
Parson also performs Dec. 21 at the Dark Room at an event titled Dine & Discover.
What Katarra Parson "Cocoa Voyage" album release • When 10 p.m. Friday • Where The Dark Room, 3610 Grandel Square • How much Free • More info thedarkroomstl.com
"I didn't have a voice and was being told I was nothing and believed it for so long, letting people take my power. ... I'm tired of being drained and miserable all the time. It's about finding that self-love and finding purpose — healing."

Katarra Parson