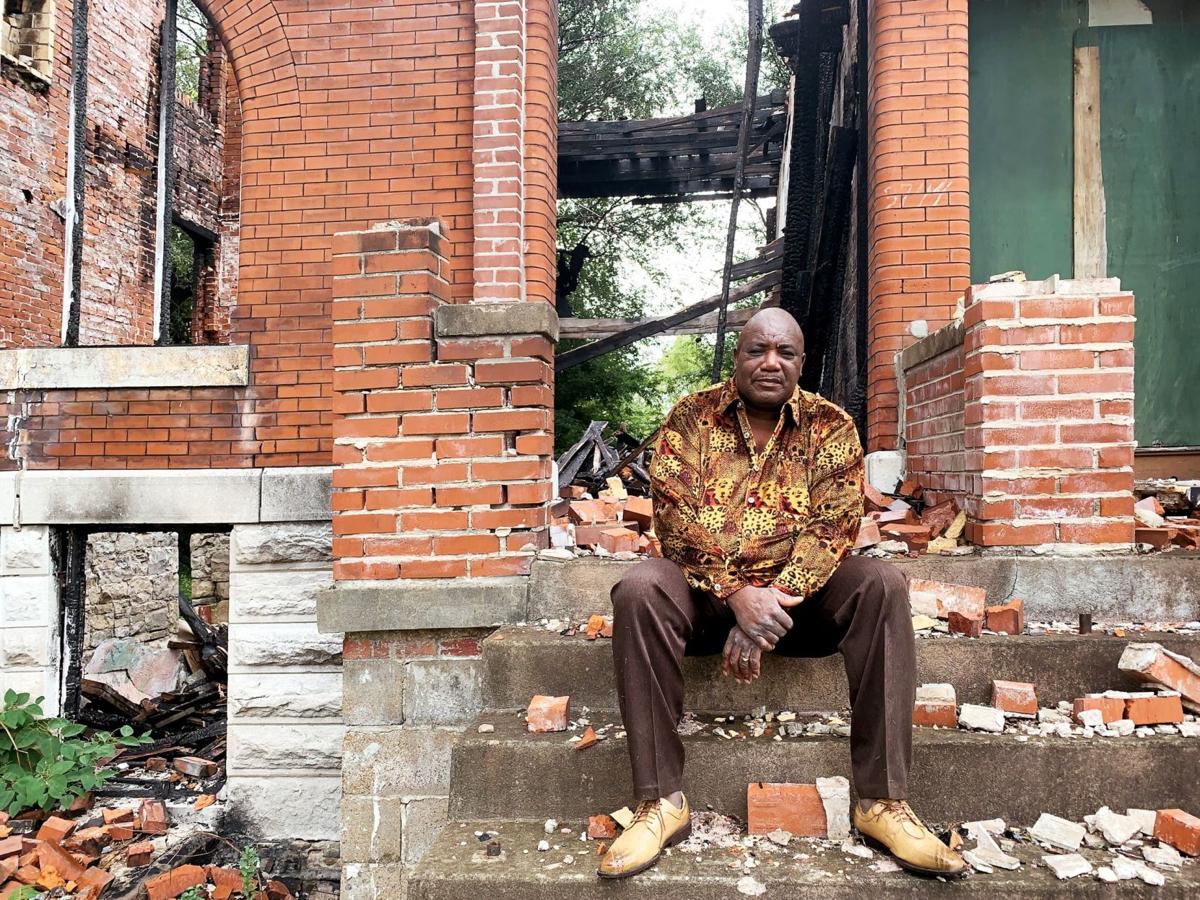 Veteran St. Louis soul man Gene Jackson has the "Vaccine."
No, the singer-songwriter hasn't yet been vaccinated for COVID-19, but one of the songs on his new album, "The Jungle," is about the new vaccines.
Jackson began writing the song several months ago, long before a vaccine for the coronavirus was in sight. On the week of the album's release, the first vaccines began rolling out, which means the song is either timely or immediately outdated.
But the song still has meaning, he says. "We haven't gotten the treatment yet."
"The Jungle" is drenched with Jackson's old-school Southern soul, with songs such as "It's Not Just Sex," "Shell of a Man," "You Lied" and "Can That Woman Be You." The new video from the album is for "Won't Hold Water."
He says the songs, written and produced by Jackson, Paul Niehaus IV and Kevin O'Connor at Blue Lotus Studio in St. Louis, are the kind that people don't make anymore.
"People are getting away from playing the soul music they used to play," Jackson says. "What happened to the authenticity? What happened to you being you? You can hear the emotion coming out of my mouth when I'm singing."
Jackson is known for his longtime band Power Play, featuring Virgil Black (drums), Tony Mitchell (guitar) and Lorenzo Boone (bass).
"I was writing the songs with a feeling of the past," he says. "Music these days isn't music anymore. Nobody's putting in violins and horns. They're using the synthetic stuff. That takes away from the real sound. We don't use one synthesizer. We strictly used live musicians on the tracks."
In addition to Jackson on vocals and congas, "The Jungle" features Niehaus on bass, guitar and keyboards; O'Connor on drums, guitar, baritone saxophone and percussion; Bob Kamoske on guitar; Abbie Steiling on violin; Andy Hainz on cello; David Gomez on tenor saxophone; and Dustin Shrum on trumpet. On backing vocals are Roland Johnson, Mattie Schell, Allie Vogler and Ghalia Vauthier.
One song, "I Can't Ignore It," is something he wishes he could have written for one of his idols, Luther Vandross. The late singer's vibe stayed with Jackson during the writing process.
Jackson says he's also inspired by Bobby "Blue" Bland, B.B. King, Al Jarreau and Sam & Dave.
"I put my heart and soul into this album, and I'm trying to get it into everybody's hands," he says. "The album has a lot of character. It doesn't just have one good song on it. All the songs are good. You're going to listen to all of it. And it's a wonderful feeling having it out now."
He promises there's something on the album that all listeners will be able to relate to.
"Even if they haven't been through it, they can still feel it," he says.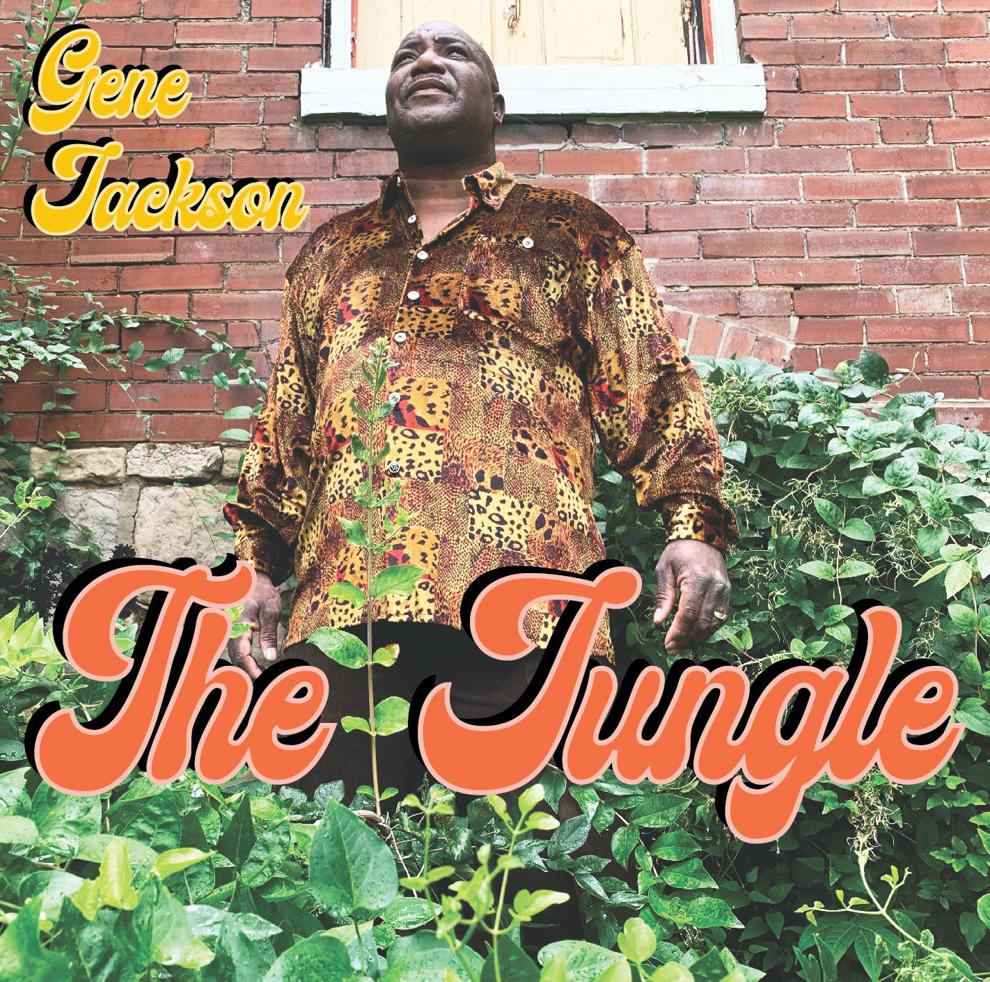 The album took three years to complete. "We took our time about it and nurtured it to get it to where it's not crap," Jackson says.
During the making of "The Jungle," 15 songs were narrowed down to the 11 included on the album. He says a couple of the songs went to other artists' albums, including Roland Johnson.
"The Jungle" follows Jackson's 2017 album, "1963," which he released after the 2016 overdose death of stepson Kyle Custer. (Jackson's other son, Quinton, died in 2019 after a car accident).
"The CD is based on my son Kyle and how he died," Jackson says. "It talks about his trying to recover, but he didn't make it.
"It was more of a personal one than my new one. It did pretty well. There was a lot of good soul music on it, but it didn't get as much coverage as we wanted. The new album is showing something different — showing I've grown as an artist and can please an audience. I'm so proud of this album. I knew (in 2019) when I was putting the finishing touches on it that we had something."
Jackson is planning an album release concert in early 2021.
He has been a regular performer at local venues including BB's Jazz, Blues & Soups; Evangeline's Bistro and Music House; Hammerstone's; the Chase Park Plaza; the Ritz-Carlton; and Beale on Broadway. He currently performs on Saturdays with TC Chandler at 1860 Saloon.
Jackson has performed with some regularity during the pandemic, but says "it's scary as hell." Since being laid off in 2019 from a job in sales, performing has been his main source of income. He also sells his original artwork.
"At my age, you get to worrying about how to pay this bill and how to pay that bill," says Jackson, 60. "But there was a voice from God telling me it was going to be OK. I've been working and able to pay my bills. Not one light has been out, and my mortgage has been paid. Survival is scary, but you gotta do what you gotta do to survive."
Jackson has been performing since age 17, when Doc Terry brought him along to perform in nightclubs and lounges.
"My mom wrote a letter to the bandleader to let me play with him," he recalls. "I wasn't supposed to be in the lounges, but she gave her permission. I used to wear hats and shades."