St. Louis comedian Jeremy Essig is taking his funny business elsewhere.
A local staple at Helium Comedy Club and the Funny Bone, Essig is relocating to Raleigh, N.C. He'll be performing at the Helium Comedy Club location there — named Goodnights Comedy Club — and also handling the day-to-day operations of the fledgling Helium Comedy Records, which he co-owns with Helium.
"It's something I've been thinking about for a couple of years," Essig says of moving. "I got stir crazy. I felt like it was time."
He's leaving behind a comedy scene that he says has treated him well as a performer. "For lack of a better term, my legacy has been here for so long," he says. "I got to do what I wanted to do."
He'll now bounce between Raleigh and Philadelphia, where Helium Comedy Club is headquartered and where the label is; Raleigh will be his home base. He'd been splitting his time between St. Louis and Raleigh.
Essig sees more opportunities for himself in Raleigh and Philadelphia, beginning with his role at the 1½-year-old record label. His main duties are in the areas of recording and editing. The label began putting out albums in November and will release several more before year's end.
Among those releases are best-of compilations in 2020, recorded at each of Helium's clubs including St. Louis. There are also clubs in Buffalo, Philadelphia, Portland and Indianapolis.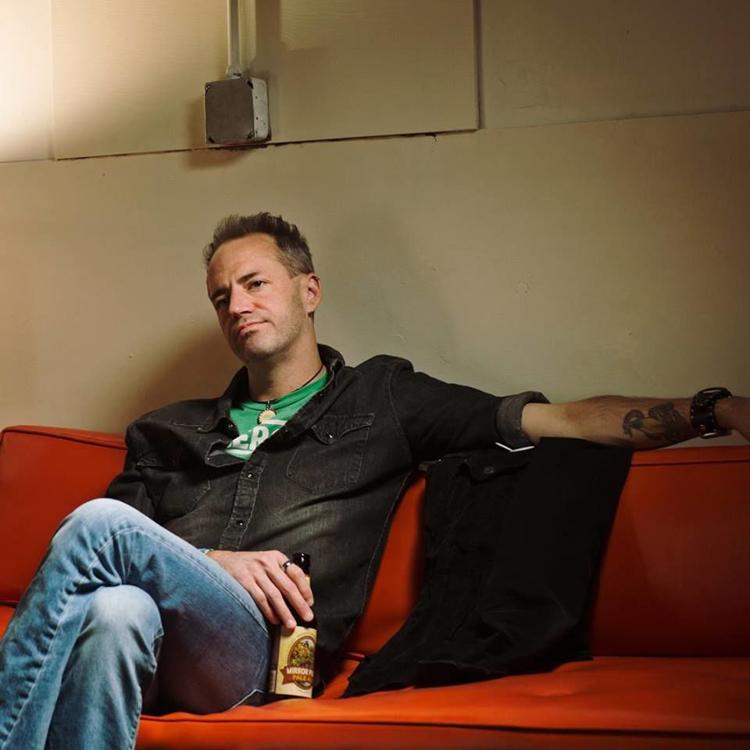 Essig, whose own comedy album is titled "Whatever," will release an album on the Helium label. He's about 10 minutes shy of a 50-minute set that "flows together and isn't stuff I've already done," he says. "That's my goal. The unfortunate thing about the stuff I wrote is it's new stuff, and I don't want to put it on an album and you listen to it two years later and know what's coming."
At the Raleigh comedy club, he plans to perform a monthly show as well as a new podcast there.
Essig started doing comedy in 2000 in Cincinnati and Dayton, Ohio, back when he says all the comedians were doing their Bill Clinton jokes. He moved to St. Louis in 2004 and in 2013 headed to New York City; he decided that was a bad career move and returned in 2014.
As he departs St. Louis for the second time, he offers this to comics here: "The best thing I can tell them is just get out there, do as many shows as you can, write as much as you can." 
He also advises budding comedians to not stress over comedy contests.
"If you let that eat at your writing, you're not going to get anywhere sitting in your apartment wondering, 'Why didn't I get that?'"
Essig, who was a judge at Helium's St. Louis Funniest Person contest this summer, never entered the competition circuit.
"When I started, they seemed like amateur contests," he says. "And if you're already headlining the club, should you be in the same contest as someone who has only been doing it for a year?"
His last hurrah, "Goodbye Loser: A Farewell Party for Jeremy Essig," is Thursday at Off Broadway. Fellow comic Tina Dybal, the most recent winner of the St. Louis' Funniest Person contest, will host.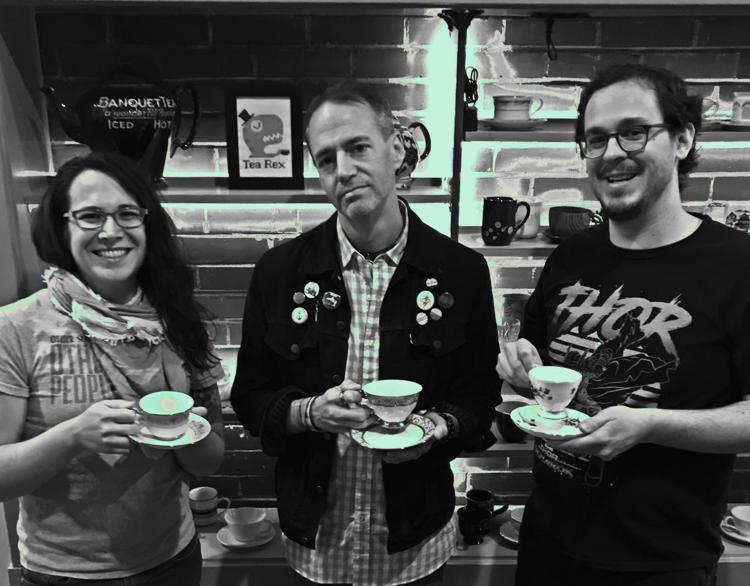 Local comics including Kenny Kinds, Emily Hickner and Jon Venegoni will read "obituaries" for Essig.
Party Bear will DJ, and there will be performances by Sisser and Essing's three-piece band, Let's Not, in which he sings and plays guitar. The band, which includes Bob McMahon and Michaela Kuba, formed 18 months ago, initially as a side project that has become the main attraction. The band's latest album is "Manic," and it's looking to record another.
Essig also plays guitar in Shark Dad, which won't continue.
What "Goodbye Loser: A Farewell Party for Jeremy Essig • When 8 p.m. Thursday • Where Off Broadway, 3509 Lemp Avenue • How much Free • More info etix.com