Modern-day gospel king Kirk Franklin seems ripe for a biopic based on his life — and one is in the works.
The "Stomp" singer, who dropped on the scene in 1993 with Kirk Franklin and the Family, will serve as executive producer for a movie for Sony through his label, Fo Yo Soul Entertainment.
Franklin promises it won't be "some cute little Christian movie," but rather a warts-and-all look at his life.
"It's a real narrative. It's very transparent, very honest and very vulnerable," he says. "It's the good, the bad and the ugly story." Franklin brings his "Long Live Love Tour" to Friendly Temple Church on Thursday.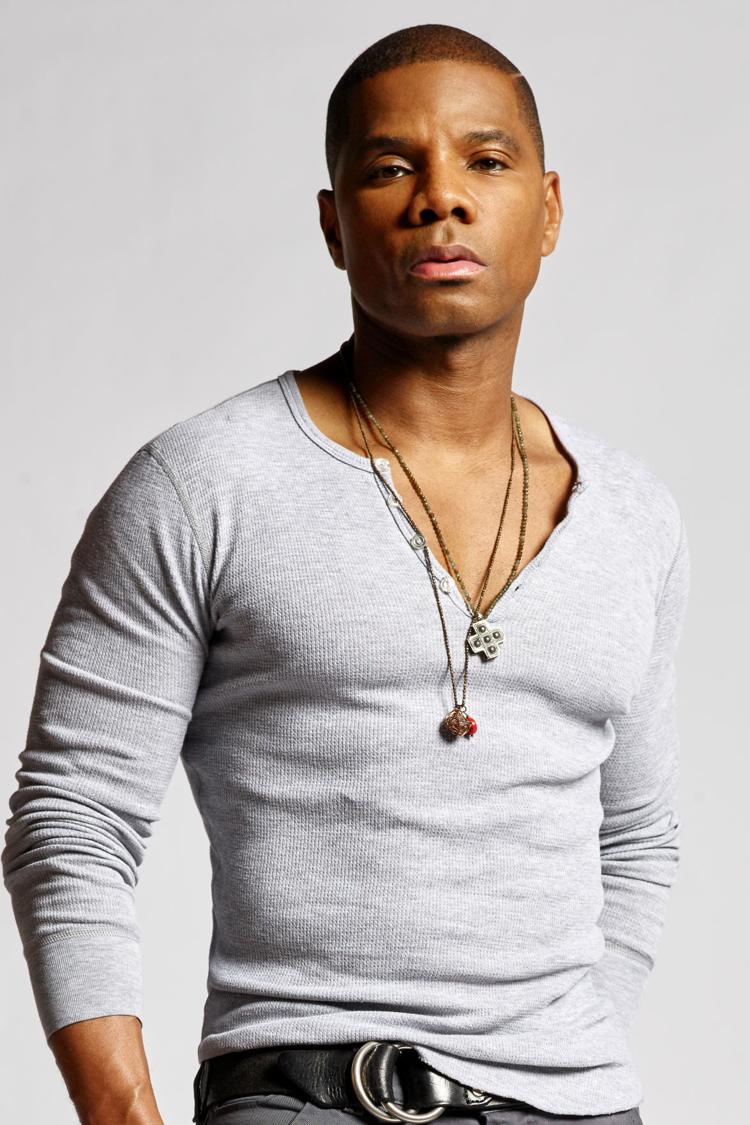 "I'm very grateful and excited about it," he says of the movie, which isn't yet titled. "It's been in the works for several years, really. They're finishing up the script right now. I hope it'll be something that really connects with people."
Franklin hopes the film will be received as well as "Bohemian Rhapsody" (about Freddie Mercury and Queen), "Rocketman" (Elton John) and "Ray" (Ray Charles).
"It appears people really want to see something like this," he says.
Franklin — who was abandoned by his mother as a child, overcame an addiction to porn, and is friends with Kanye West and R. Kelly — is credited with bringing a slicker, more contemporary sound to gospel music. Groups he assembled include the Family, God's Property and One Nation Crew. He's collaborated with superstars and has won multiple Grammy Awards. His hits include "Why We Sing," "Imagine Me," "Wanna Be Happy?" and "I Smile."
Franklin didn't come up with the idea to make a biopic based on his own life.
"It's your life — you don't think of it as a movie," he says. "You're just living your life. You don't expect anything big coming from it."
Franklin's "Long Live Love" album, released in May, is the follow-up to "Losing My Religion" (2015) and has topped the gospel albums chart for seven weeks. It features the hit single "Love Theory," which has been No. 1 on Billboard's Hot Gospel Songs chart for 25 weeks.
Discussing the themes explored on "Long Live Love," Franklin says conversations about societal healing through love must involve love of Jesus Christ. "God loves us when our life stinks. God loves us when our breath stinks. It gets to the heart of people."
The album also reflects how God has changed his life and character after years of "seeing things about me I didn't like about myself, my attitudes, my fears, my insecurities, anger management issues, abandonment issues," he says.
In the end, the album reflects the continued journey of his life. "Music becomes the soundtrack to that journey. It's hard to explain it any differently than that."
Franklin also returned in June as host of "Sunday Best," BET's gospel music competition. (The Season 4 winner was Amber Bullock of St. Louis.)
The rebooted series includes a new stage and set, along with new judges Jonathan McReynolds and Kelly Price. Erica Campbell returns as a judge.
"The people really loved the show, and because of that love, we're able to give it back," Franklin says. "We were able to redirect it, restructure it, make sure the entertainment value and competitive value can stand up against the other music competition shows. And so far it seems like we've been doing that."
What Kirk Franklin, Koryn Kawthorne, Travele Judon • When 7 p.m. Thursday • Where Friendly Temple Church, 5515 Dr. Martin Luther King Drive • How much $40-$60 • More info friendlytemple.simpletix.com