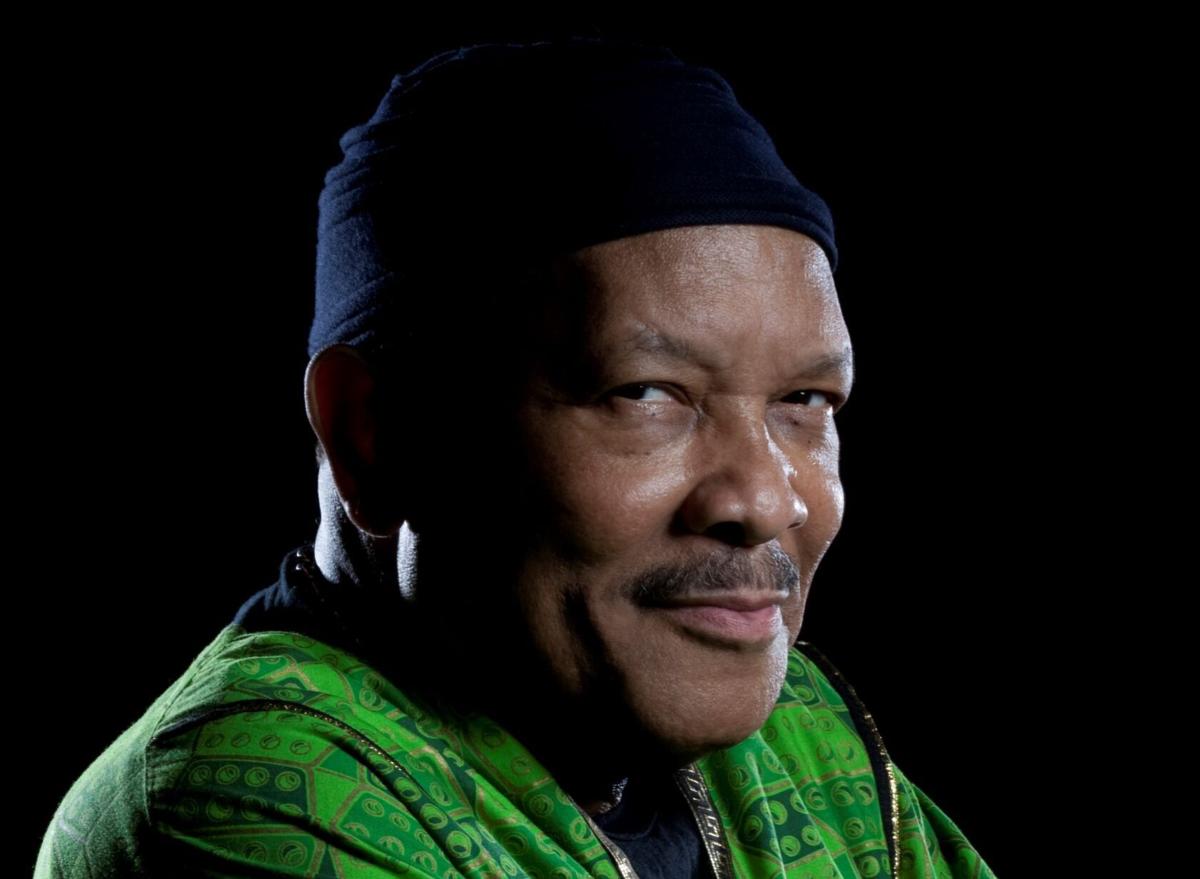 Organizers for Music at the Intersection, the sprawling three-day festival debuting Sept. 10-12 throughout Grand Center, have released the official schedule detailing venues and times for more than 60 acts.
Among the acts performing are Roy Ayers, Gregory Porter, Lalah Hathaway, Booker T. Jones, Bettye LaVette, Lee Fields & the Expressions, the Soul Rebels + GZA, Nikki Hill, DāM-FunK, the Baylor Project, Keyon Harrold and many more, performing at the Fox Theatre, the Sheldon Concert Hall, the Grandel, Jazz St. Louis, the Dark Room, the Big Top and the Open Air tent.
Friday, Sept. 10 • 6 p.m.-1 a.m.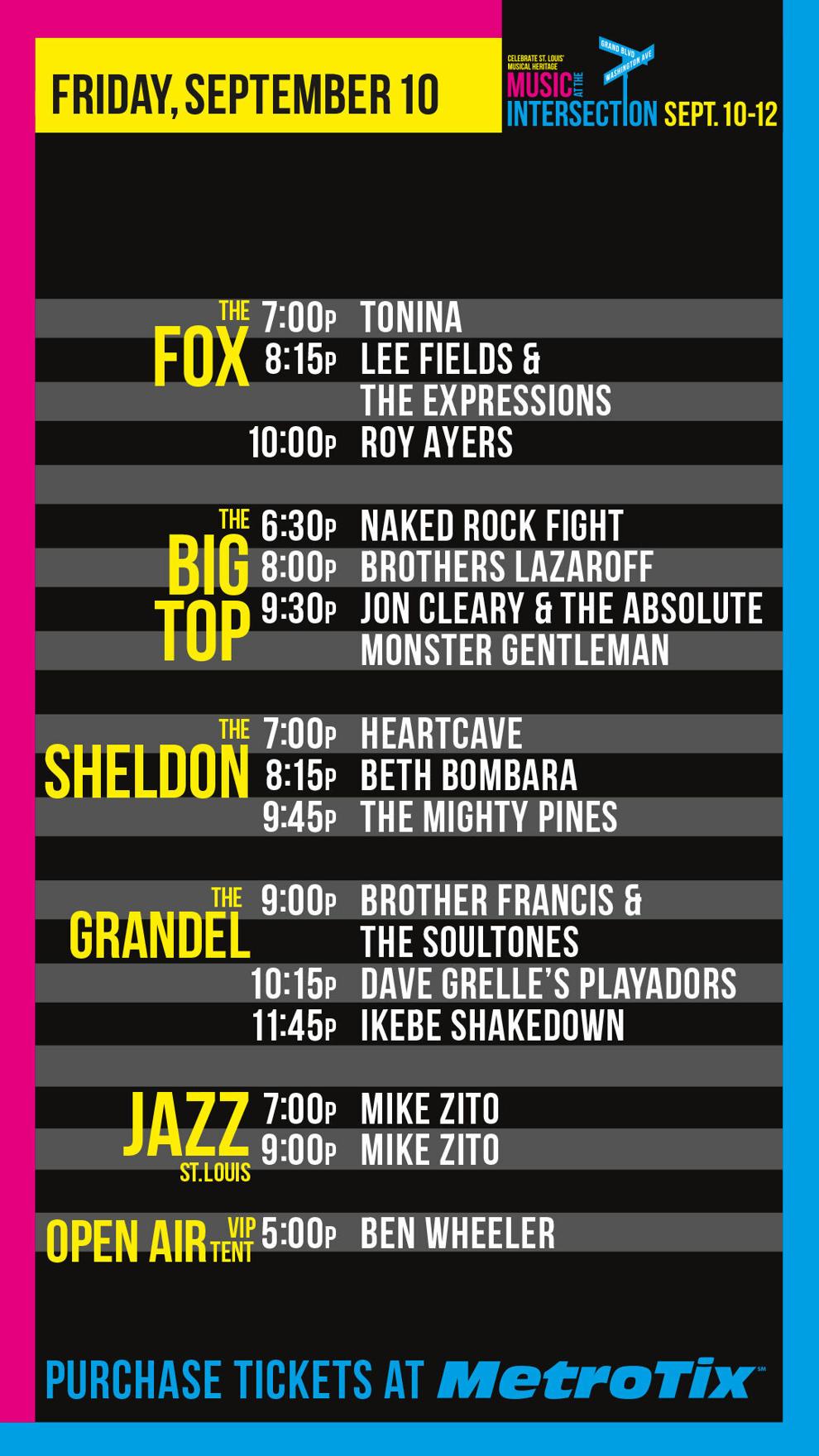 Lee Fields & the Expressions, 8:15 p.m.
Naked Rock Fight, 6:30 p.m.
Brothers Lazaroff, 8 p.m.
Jon Cleary & the Absolute Monster Gentlemen, 9:30 p.m.
The Mighty Pines,  9:45 p.m.
Brother Francis & The Soultones, 9 p.m.
Dave Grelle's Playadors, 10:15 p.m.
Ikebe Shakedown, 11:45 p.m.
Mike Zito,  7 p.m. and 9 p.m.
Saturday, Sept 11 • noon-1 a.m.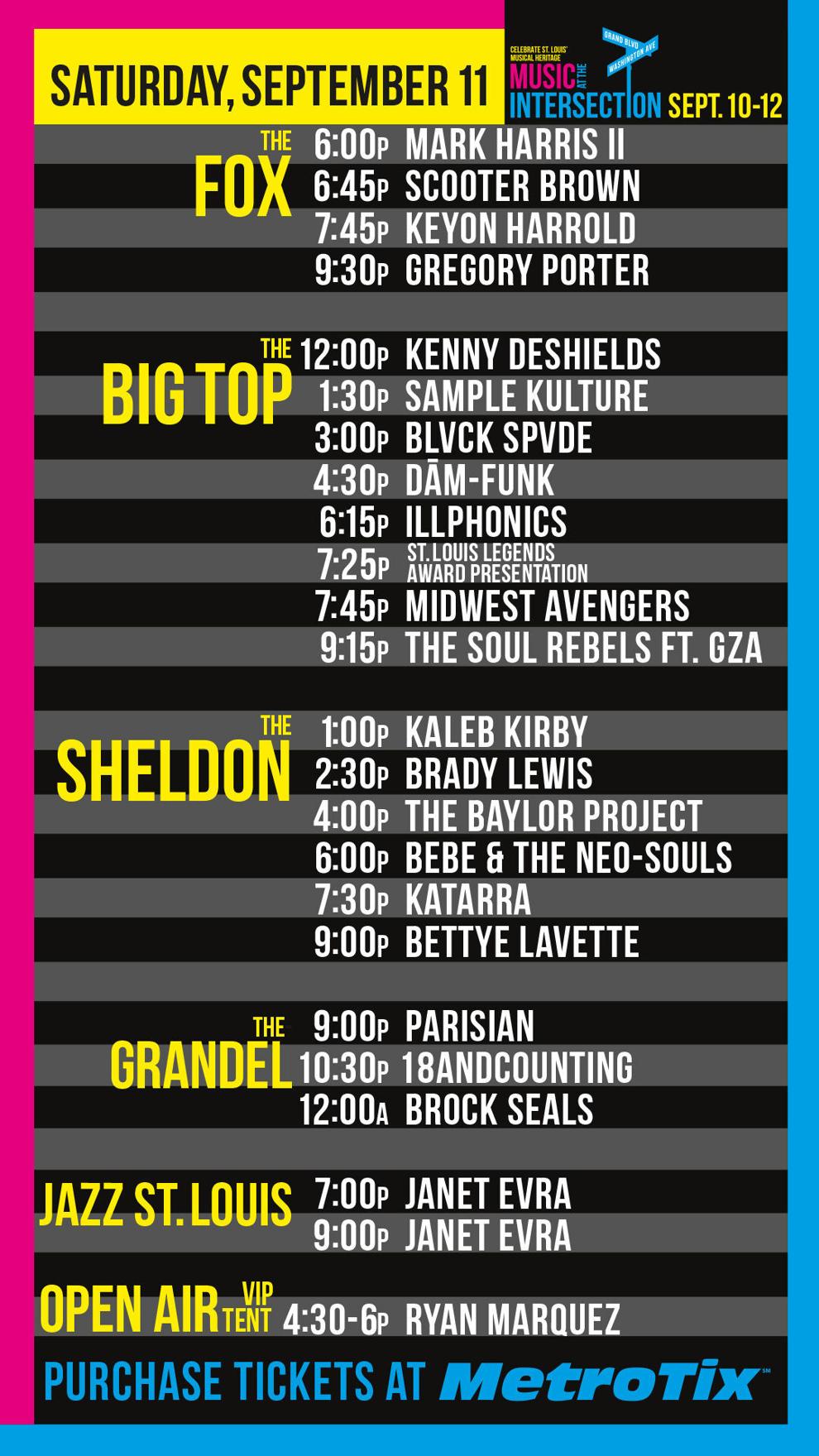 St. Louis Legends Award Presentation: The Bosman Twins, 7:25 p.m.
Gregory Porter, 9:30 p.m.
Sample Kulture, 1:30 p.m.
Midwest Avengers, 7:45 p.m.
The Soul Rebels featuring GZA, 9:15 p.m.
The Baylor Project, 4 p.m.
Be.Be & The Neosouls, 6 p.m.
18andCounting and TheOnlyEnsemble, 10:30 p.m.
Sunday, Sept 12 • noon-11 p.m.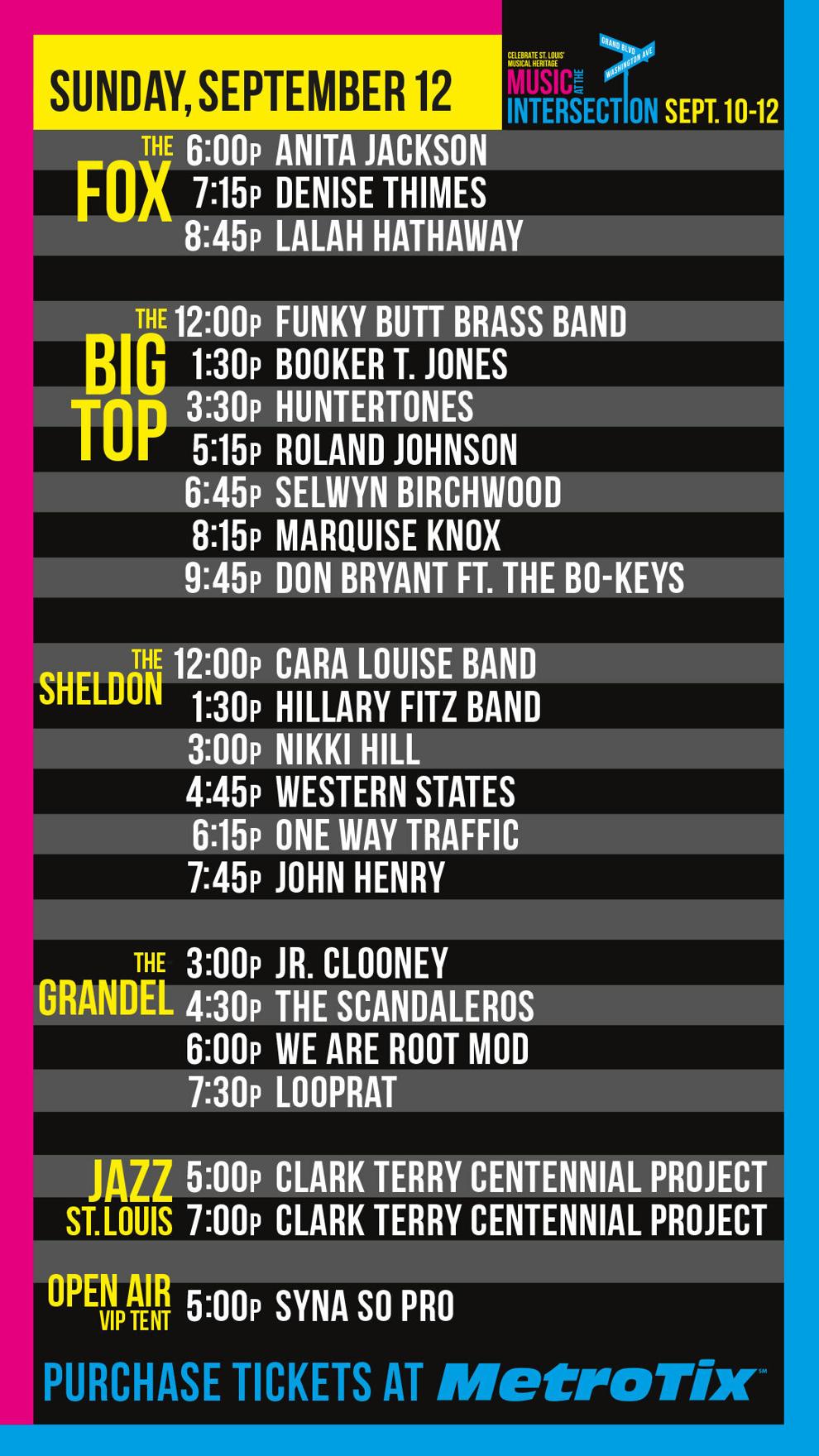 Lalah Hathaway, 8:45 p.m.
Funky Butt Brass Band, 12 p.m.
Booker T. Jones, 1:30 p.m.
Roland Johnson, 5:15 p.m.
Selwyn Birchwood, 6:45 p.m.
Don Bryant featuring the Bo-Keys, 9:45 p.m.
Cara Louise Band, 12 p.m.
Hillary Fitz Band, 1:30 p.m.
Western States, 4:45 p.m.
One Way Traffic, 6:15 p.m.
The Scandaleros, 4:30 p.m.
Clark Terry Centennial Project, 5 p.m. and 7 p.m.
Tickets are on sale at MetroTix, and packages range from $160 for all-weekend access to $55-$70 for a day pass. VIP options are also available.
Music at the Intersection is offering a livestream ticket allowing fans to virtually watch all 10 shows taking place at Fox Theatre. Starting at 10 a.m. July 28, weekend livestream tickets can be purchased for $25.