Hip-hop oddball Tyler, the Creator has always existed on the fringes of popular music, whether he was one of the focal members of hip-hop collective Odd Future or as a solo artist topping the Billboard 200 as he did this year with his excellent "Igor" album.
The love story of "Igor," about a boy digging a boy who's digging a girl, came to the Chaifetz Arena stage Friday night in front of 5,000 fans during an often spellbinding display of hip-hop meets performance art that was all his own.
Tyler, the Creator brought his Igor character to life in full costume: blond bowl-cut wig, bright blue suit and white shoes. He mostly committed to it during the 90-minute show, save for the times he hilariously addressed the audience between songs. He was an artist in his zone, feeling himself, taking risks, not being afraid to be different, all things making up Tyler, the Creator.
As "Igor's Theme" played at the top of the show, Tyler, the Creator walked out onto the minimalist stage with a shiny silver backdrop, and stood perfectly frozen, mannequin-style, before breaking out into frenzied movements and screams at song's end. It was a real moment, show-stopping though the show had barely started.
He began "I Think," also from "Igor," by offering a well-synced shoulder shimmy before he launched into more of the "Igor" album with "A Boy is a Gun," "New Magic Wand" and "Puppet," mixing a sometimes ferocious, sometimes smoothed-out rapping-singing delivery with often spastic movements.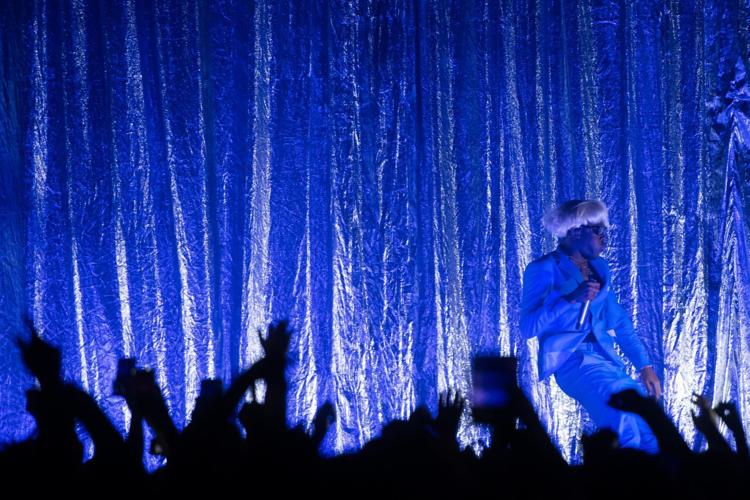 Early in the set, the silver backdrop dropped away to open the stage, doing away with the old cabaret feel. Video was employed to startling effect, projecting everything from distorted images of the artist to a small army of Tyler, the Creators in formation. It was hard to look away.
Just before "Earfquake," he was seated at a white piano for an instrumental break, and culminated the song acapella-style with the audience.
He asked fans if they liked the new material, then answered his own question, saying they obviously did since they were singing the lyrics. "Let's press rewind and see what this is like," he said before older songs like "911," "Okra," "Tamale" and "IFHY," some of them performed while he stomped around a small raised platform.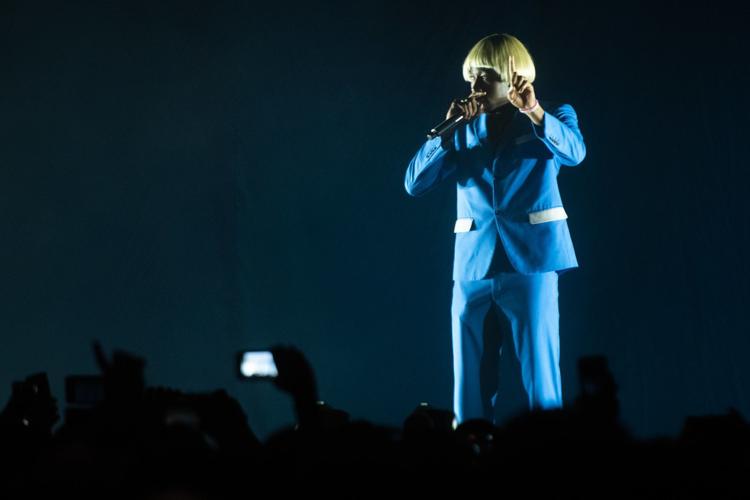 During "She," a fan threw a bra his way. He sniffed it, then threw it back. He performed amid columns of pyro shooting up during "Who Dat Boy."
He suggested jokingly, or not, that a fan near the front wearing a vest needed to show his hands because he was making him nervous; he later commented how hot it was on stage, adding some of the fans looked sweaty and probably stank. He could have been speaking truth; the crowd directly in front of the stage formed their own pit where they carried on accordingly.
"I got a couple more songs. In 12 minutes I won't be on this stage anymore," he warned before "What's Good," "See You Again" and "Are We Still Friends?"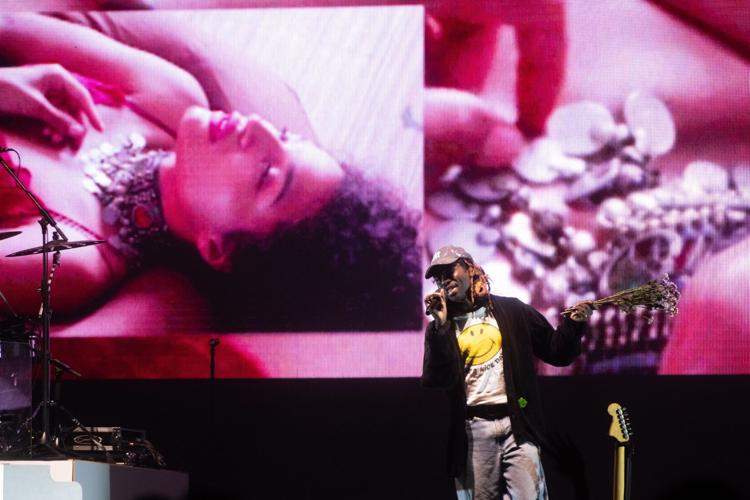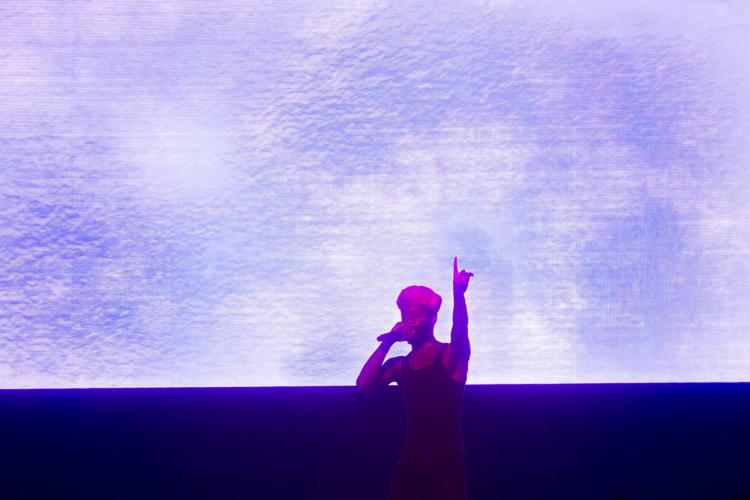 Blood Orange, centered by singer-musician Dev Hynes, is onto its own thing as well. Mostly promoting its albums "Angel's Pulse" and "Negro Swan," Blood Orange explored themes of blackness and queerness during a musically explorative set that blended electronic, rock and alt-soul sounds on songs like "Saint," "Hope" and "Chewing Gum." Hynes proved interesting to watch, performing while carrying a small bouquet of flowers throughout his set, while dipping in and out of guitar and piano. The set included original video images of the likes of trans activist and director Janet Mock, actress Indya Moore (both of "Pose") and Diddy.
Rapper Goldlink, who called himself the official party host of the evening, opened and closed his set with the most popular song of all the night's acts, his Grammy-nominated "Crew." In between the two versions of "Crew," he largely stuck to his new album "Diaspora" with songs such as "Joke Ting," "Maniac," "U Say," "Zulu Screams" and "Cokewhite," all exhibiting why he is an emcee on the rise.
Tyler, the Creator setlist, Chaifetz Arena
"Igor's Theme"
"I Think"
"A Boy is a Gun"
"New Magic Wand"
"Puppet"
"Earfquake"
"911""IFHY"
"Gone, Gone"
"Okra"
"Tamale"
"Yonkers"
"She"
"Who Dat Boy"
"Boredom"
"Running Out of Time"
"What's Good"
"See You Again"
"Are We Still Friends?"
Tyler, the Creator at Chaifetz Arena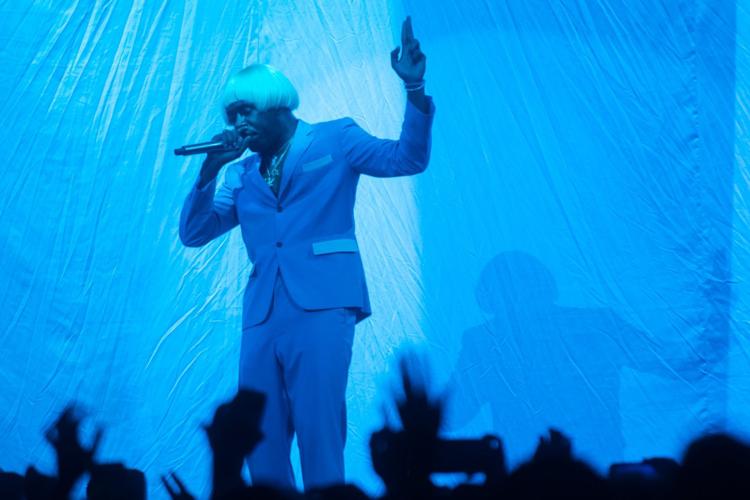 Tyler, the Creator at Chaifetz Arena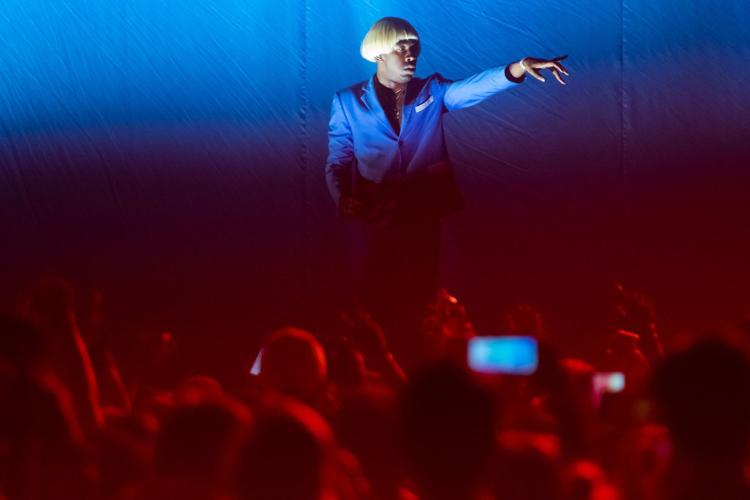 Tyler, the Creator at Chaifetz Arena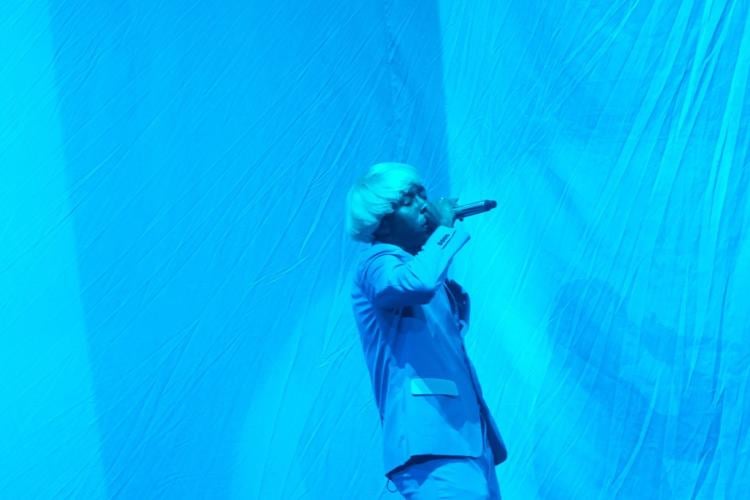 Tyler, the Creator at Chaifetz Arena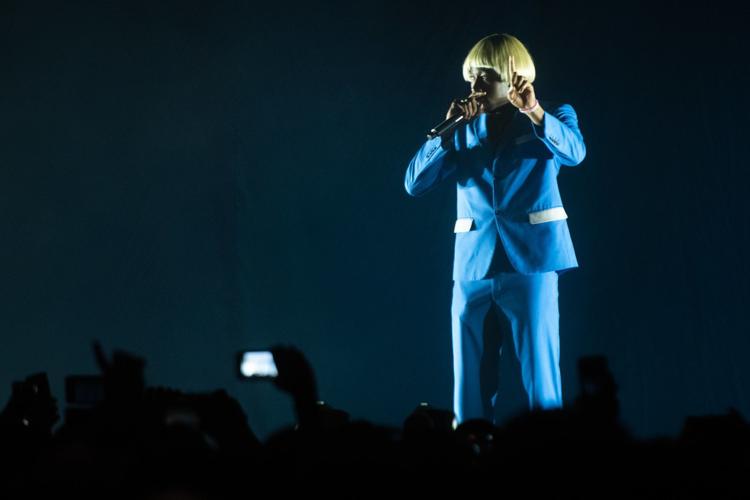 Tyler, the Creator at Chaifetz Arena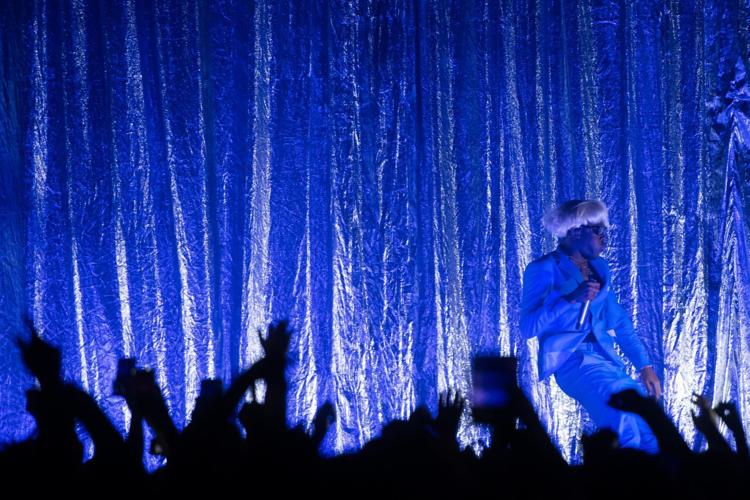 Tyler, the Creator at Chaifetz Arena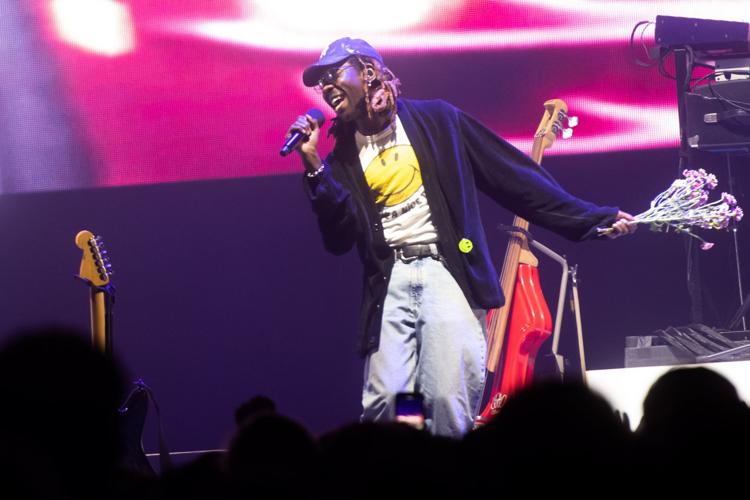 Tyler, the Creator at Chaifetz Arena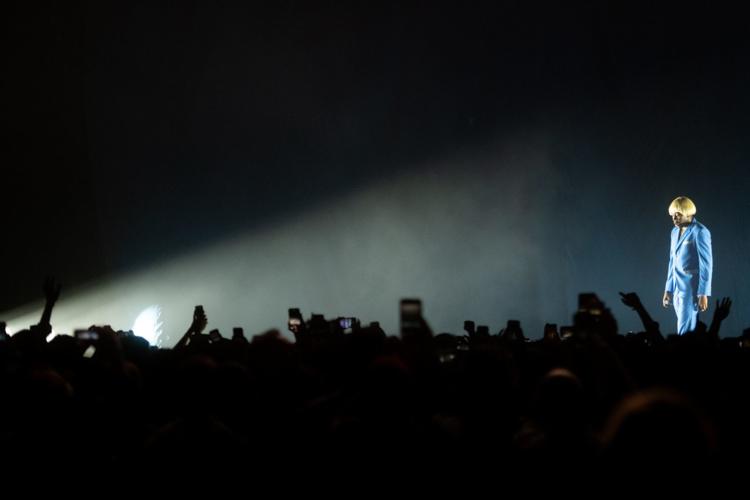 Tyler, the Creator at Chaifetz Arena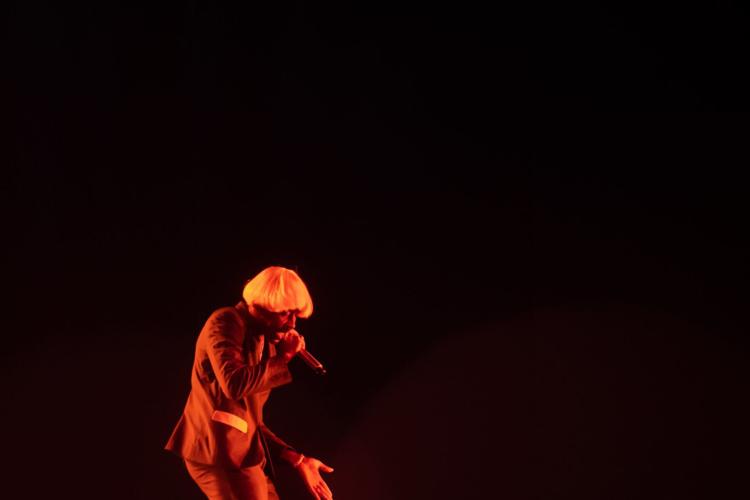 Tyler, the Creator at Chaifetz Arena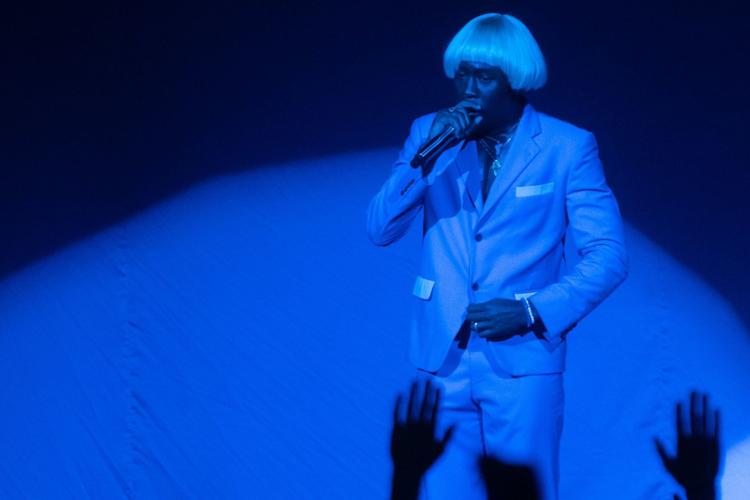 Tyler, the Creator at Chaifetz Arena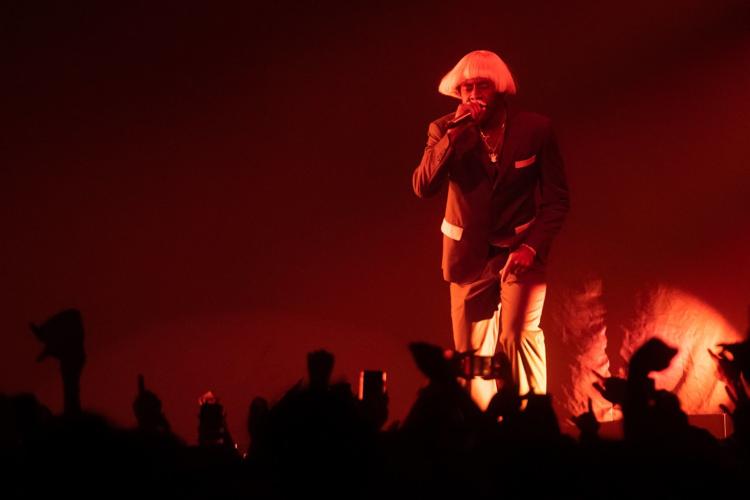 Tyler, the Creator at Chaifetz Arena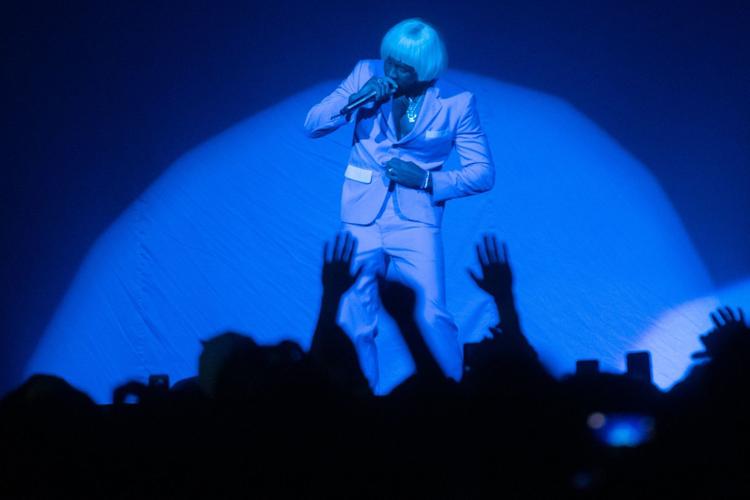 Tyler, the Creator at Chaifetz Arena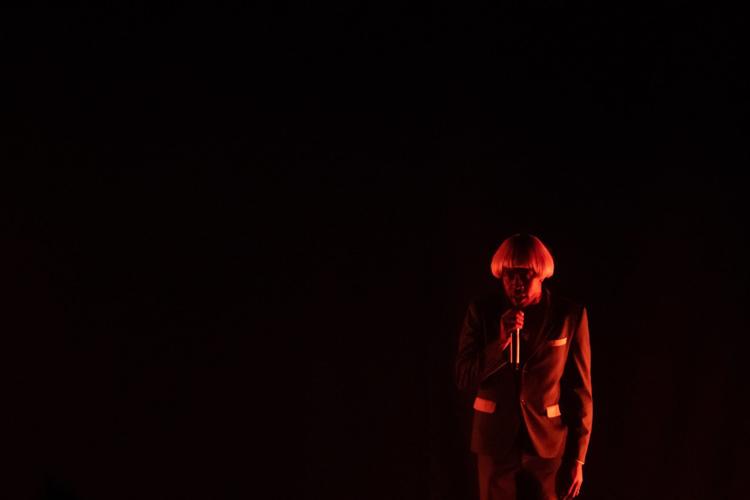 Tyler, the Creator at Chaifetz Arena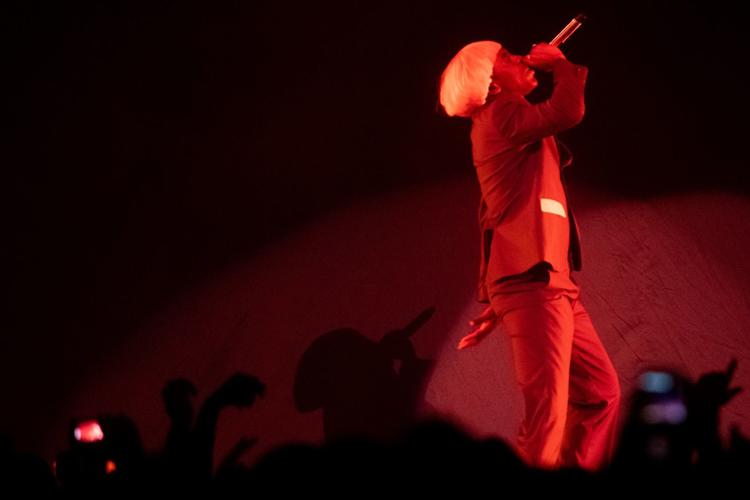 Tyler, the Creator at Chaifetz Arena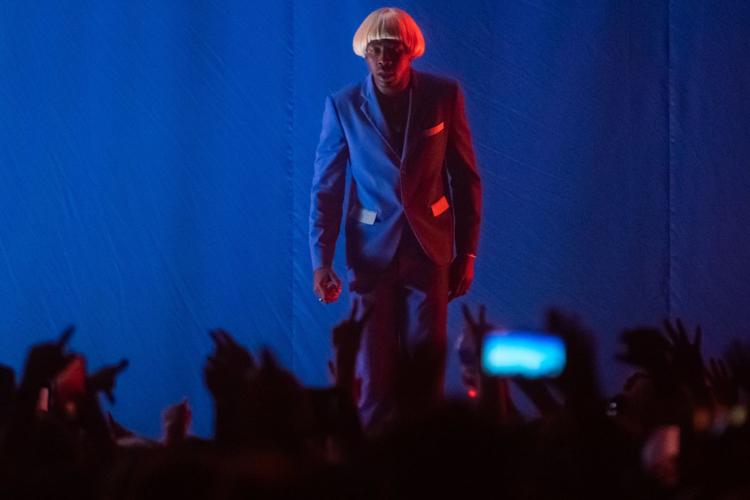 Tyler, the Creator at Chaifetz Arena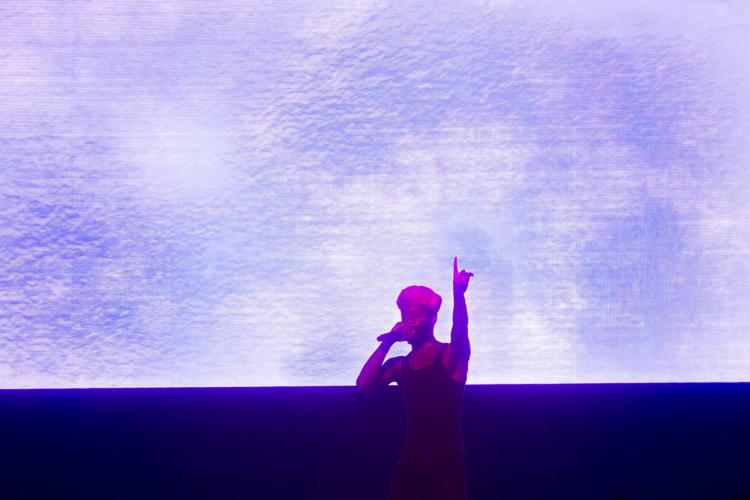 Tyler, the Creator at Chaifetz Arena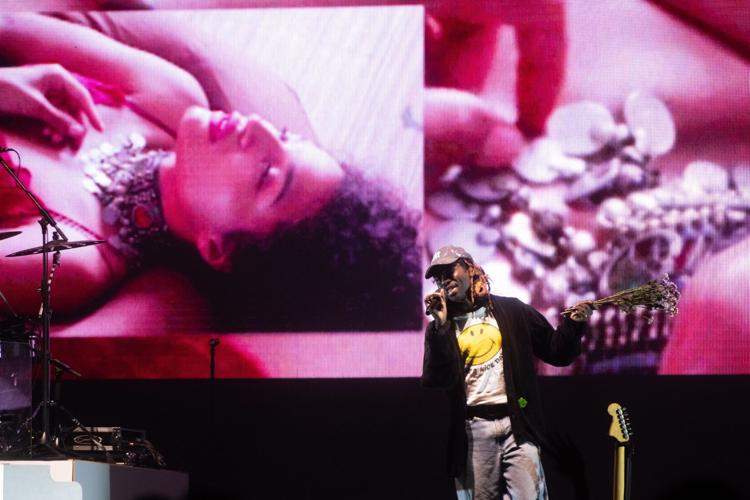 Tyler, the Creator at Chaifetz Arena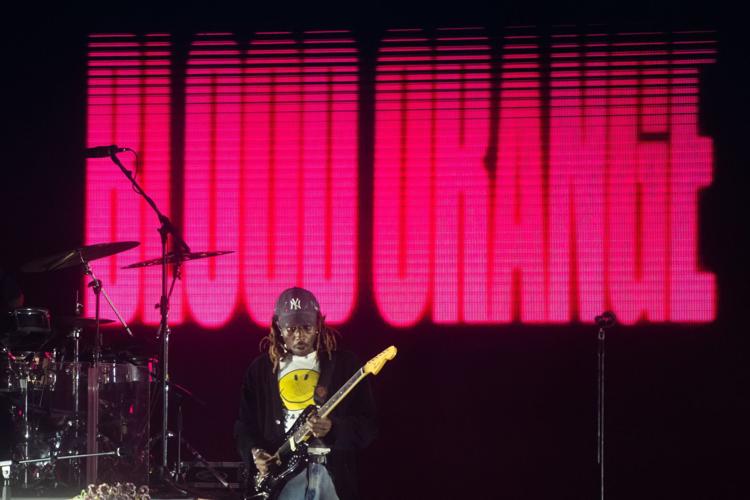 Tyler, the Creator at Chaifetz Arena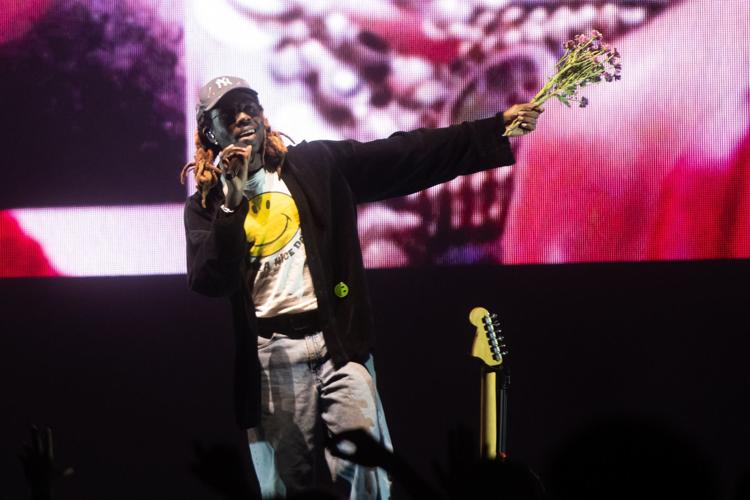 Tyler, the Creator at Chaifetz Arena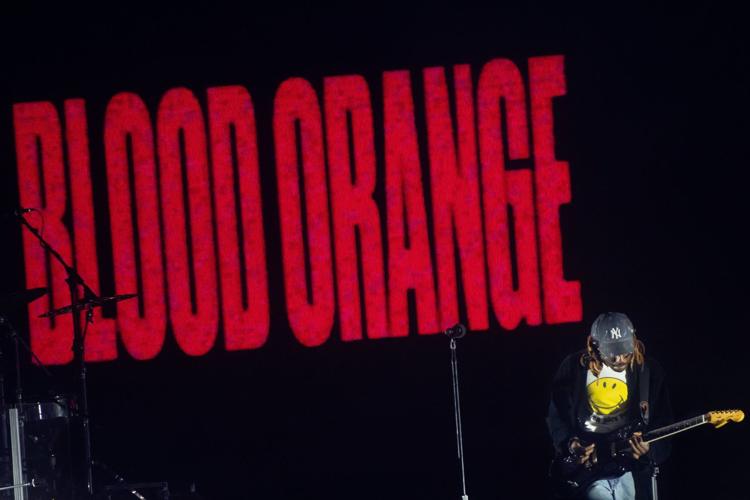 Tyler, the Creator at Chaifetz Arena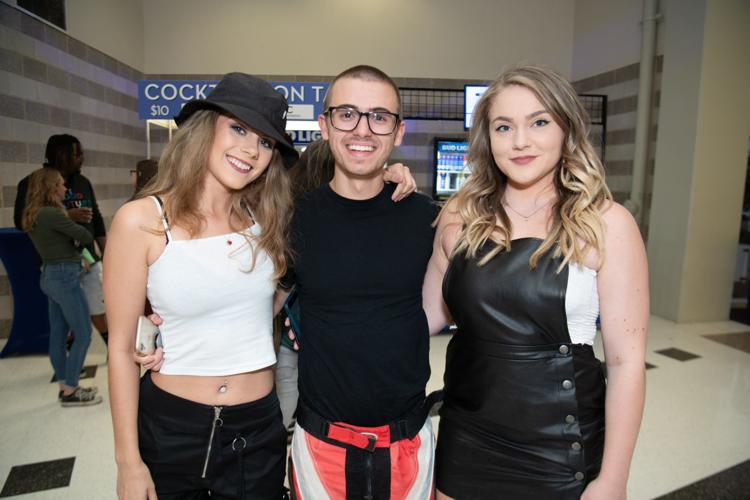 Tyler, the Creator at Chaifetz Arena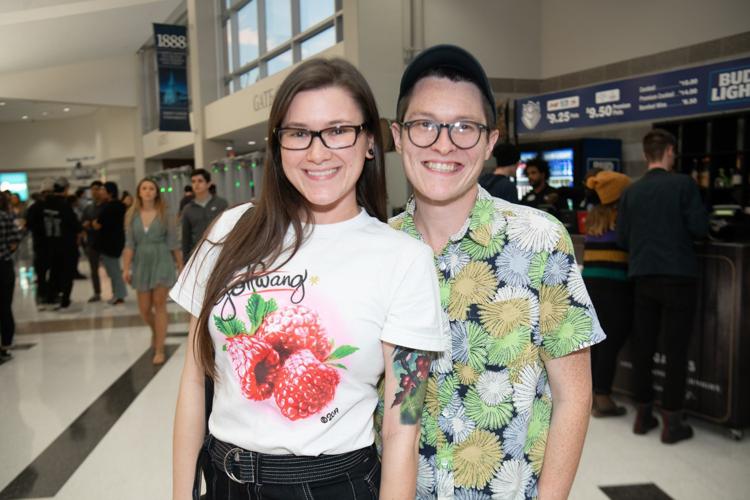 Tyler, the Creator at Chaifetz Arena
Tyler, the Creator at Chaifetz Arena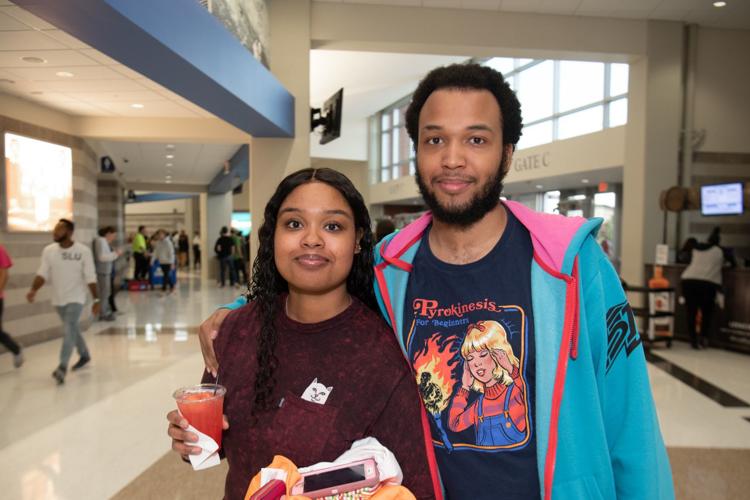 Tyler, the Creator at Chaifetz Arena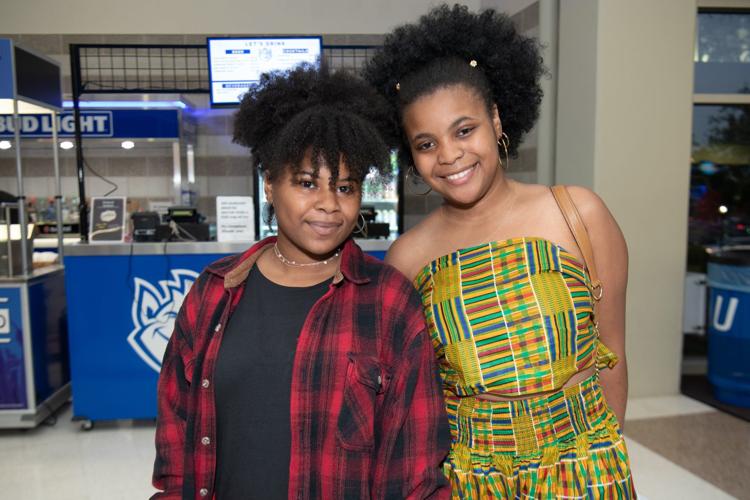 Tyler, the Creator at Chaifetz Arena
Tyler, the Creator at Chaifetz Arena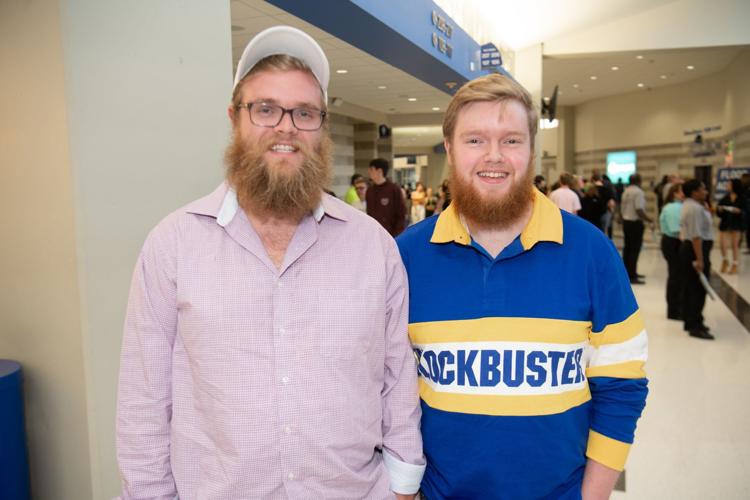 Tyler, the Creator at Chaifetz Arena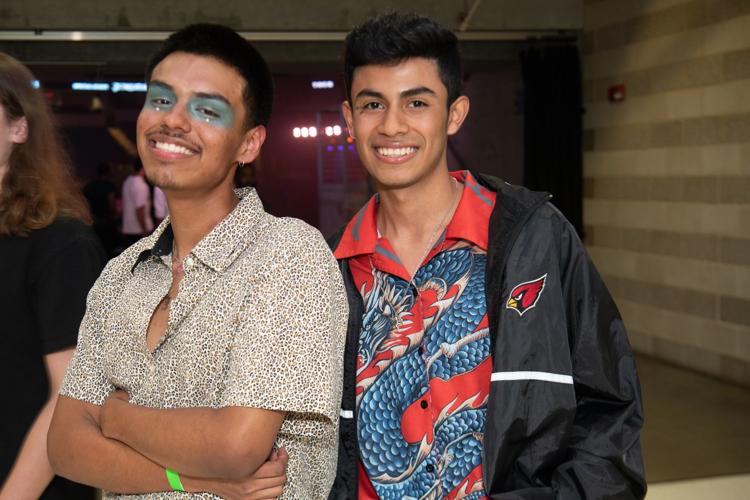 Tyler, the Creator at Chaifetz Arena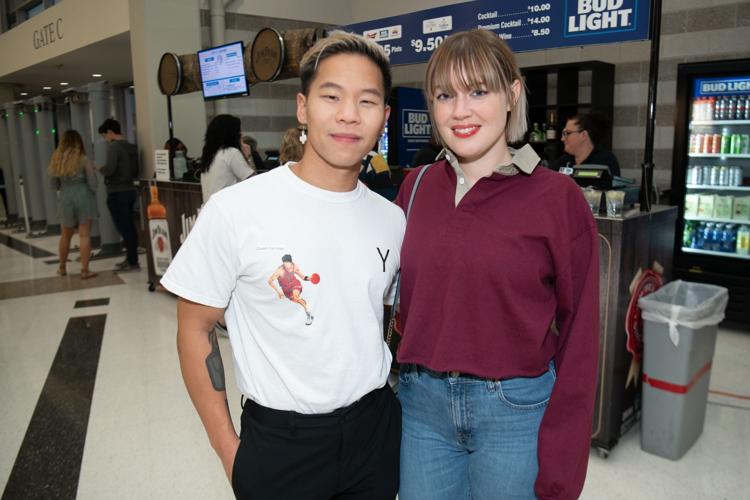 Tyler, the Creator at Chaifetz Arena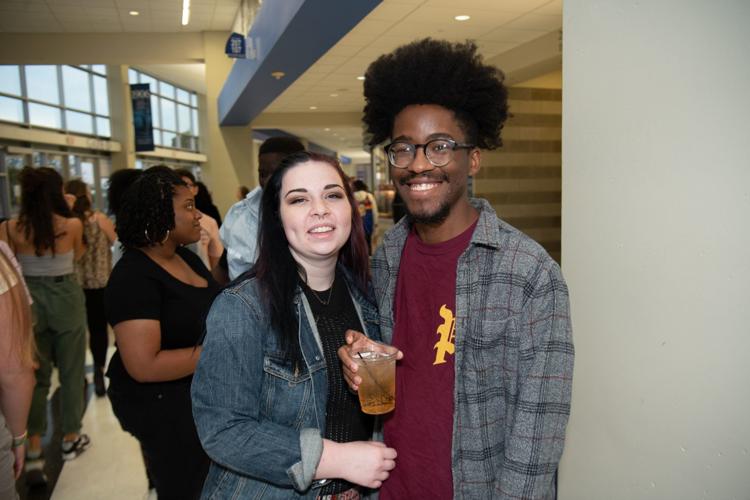 Tyler, the Creator at Chaifetz Arena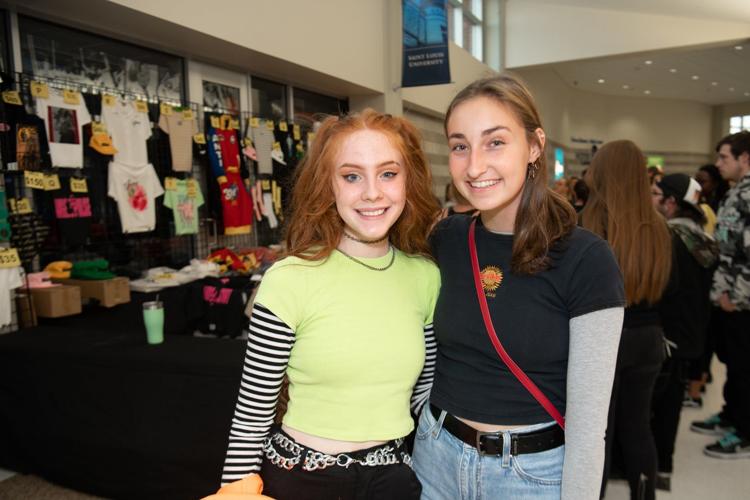 Tyler, the Creator at Chaifetz Arena