Just a fraction of the concert lineup for 2020 has been announced, and we're already exhausted.
Elton John said farewell to St. Louis in 2018, but he brings his "Farewell Yellow Brick Road" tour back to Enterprise Center in July. Ozzy Osbourne makes good on a postponed 2018 show at Hollywood Casino Amphitheatre, bringing Marilyn Manson with him in June.
Also coming to town are Harry Styles, Post Malone, Justin Bieber, Maroon 5, Tame Impala, Jill Scott, Little Big Town, Sturgill Simpson, the Used, the Lumineers, the Black Crowes, Omarion and Bow Wow, Louis Tomlinson, Dan + Shay, Brett Young, Fitz and the Tantrums, George Lopez, Jim Gaffigan, Yola, NF, the Isley Brothers, They Might Be Giants, Allen Stone and more.
There are even a couple of Busch Stadium shows in the mix (after there weren't any in 2019) — Kenny Chesney and Def Leppard and Mötley Crüe.
Here's a closer look at five shows to watch for in 2020.
Billie Eilish • The 18-year-old singer has created quite a sensation with her debut album, "When We All Fall Asleep, Where Do We Go?" It's one of the top contenders at the upcoming Grammy Awards and has spawned numerous singles, including "Bad Guy," "All the Good Girls Go to Hell," "Wish You Were Gay" and "Bury a Friend." Her topsy-turvy "Saturday Night Live" performance was eye-popping, and her sold-out "Where Do We Go World Tour" show in St. Louis is highly anticipated. (7:30 p.m. March 28; Enterprise Center, 1401 Clark Avenue; ticketmaster.com)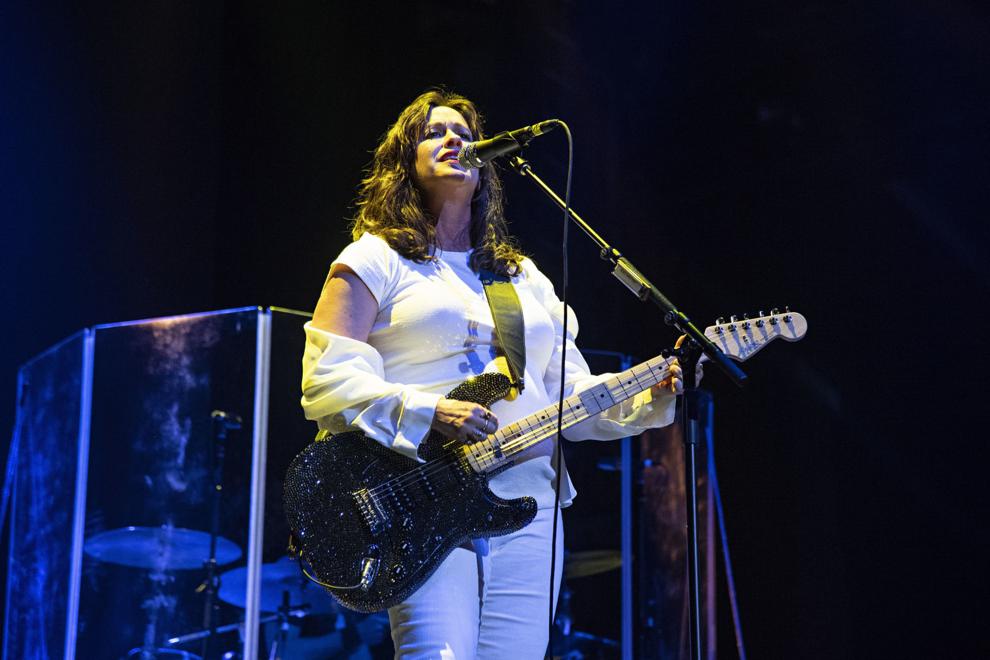 Alanis Morrisette • Alanis Morissette's 1995 album "Jagged Little Pill" is turning 25, and she's revisiting it with a new tour. Ironic? Not really, but we're looking forward to hearing such gems as "All I Really Want," "You Oughta Know," "Hand in My Pocket" and, of course, "Ironic." And we really love that two acts led by women — Garbage and Liz Phair — will open the show. (7 p.m. July 18; Hollywood Casino Amphitheatre, 14141 Riverport Drive, Maryland Heights; $28-$126; livenation.com)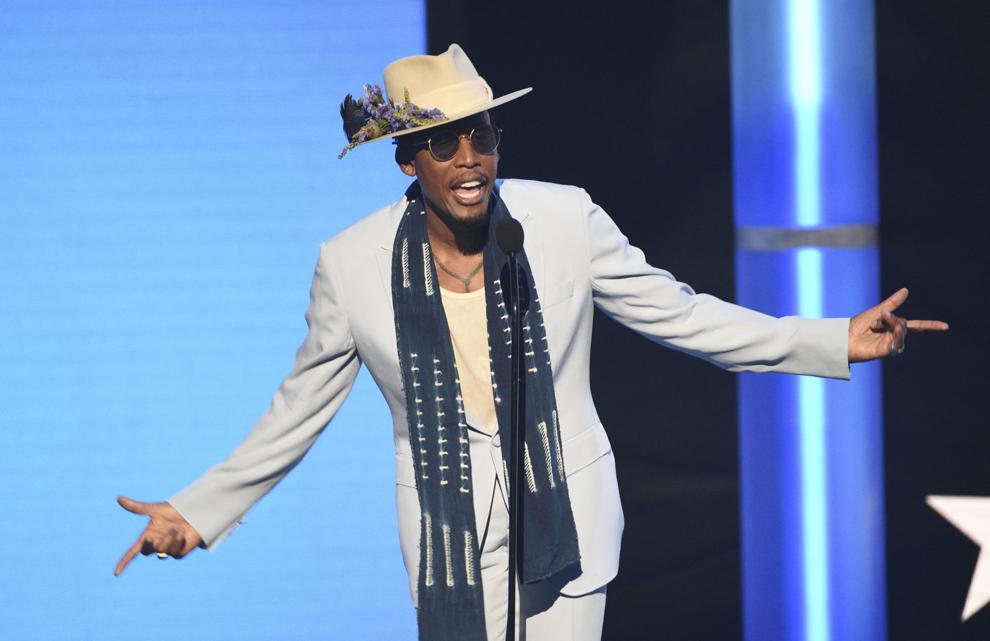 Raphael Saadiq "Jimmy Lee Tour" • Soul singer Raphael Saadiq hasn't visited St. Louis much, with the exception of a barely attended show years ago at the old American Theater. We're extra gleeful about his new "Jimmy Lee" album and tour. Saadiq's evolution has been phenomenal. He got his start as one-third of the R&B group Tony! Toni! Tone!, he started neo-soul group Lucy Pearl, kept on the neo-soul path with the "Instant Vintage" and "Ray Ray" albums, then he flipped a bit to his current retro-soul vibe heard on "Jimmy Lee" and "Stone Rollin.'" The tour includes Jamila Woods and DJ Duggz. (8 p.m. Feb. 19; the Pageant, 6161 Delmar Boulevard; $27.50-$40; ticketmaster.com)
Chris Tucker • Eddie Murphy has sealed his comedic comeback, but maybe he's not the only one. Chris Tucker made us take notice during his heyday with movies such as "Friday," "The Fifth Element," "Money Talks" and the "Rush Hour" franchise. He's making his own fresh bid for relevancy, and hitting the stand-up trail again is a great start. (8 p.m. March 7; Stifel Theatre, 1400 Market Street; $36.50-$76.50; ticketmaster.com)
The Doobie Brothers • The Doobie Brothers are regular visitors to St. Louis, as is Michael McDonald, a native of Ferguson and a former Doobie Brother. McDonald rejoins Tom Johnston, Patrick Simmons and John McFee for a reunion tour celebrating the band's 50th anniversary. It's their first time all together in two decades. The tour also includes the Dirty Dozen Brass Band. (7:30 p.m. Aug. 14; Hollywood Casino Amphitheatre, 14141 Riverport Drive, Maryland Heights; $23-$350; livenation.com)