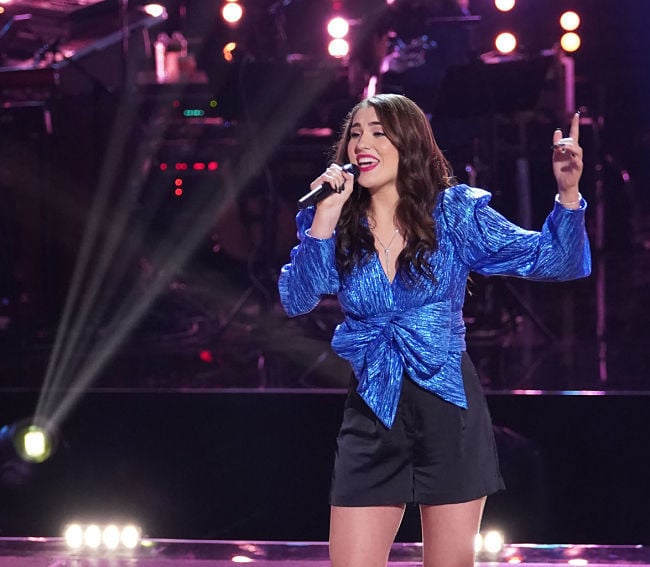 Joanna Serenko fell shy of making it into "The Voice" finals, which air Monday and Tuesday, but don't feel bad for the 19-year-old Kirkwood singer.
"I'm actually really good," she said Wednesday, a day after being eliminated during the show's semifinals. "I'm totally fine with the outcome, and I think it's well deserved for everybody who moved forward. I've gotten enough out of it to be satisfied."
Serenko found her experience on "The Voice" to be validating. She proved that her own voice could take her places.
The decision came right down to the wire on Tuesday's broadcast when home viewers failed to vote to "save" her from elimination. Joanna Serenko was on Blake Shelton's team after having been on John Legend's team and Nick Jonas' team
"It gave me a huge sense of confidence and credibility," she says. "'The Voice' and 'American Idol' is something every singer tries out, for once in their lifetime, to see if they can make it. To see myself make the top nine is an incredible thing."
Some of her newfound confidence came from the feedback she received from the show's coaches — Blake Shelton, John Legend, Nick Jonas and Kelly Clarkson — who urged her to believe in herself.
She took the critiques to heart, boldly confronting the notes that once intimidated her. 
Serenko's time on "The Voice" was a whirlwind, beginning with a four-chair turn in her Blind Audition. She spent time on Jonas', Legend's and Shelton's teams in a series of saves and near-eliminations. She got additional coaching from James Taylor and ended the season performing remotely from her family's basement.
"It's just been exhausting doing the whole thing," she says. "Now I have free time finally. Now I can release music and post videos again instead of solely working on one thing. I'm happy." 
Her final moments in the semifinals saw her and four other singers vying for the sole remaining slot in the finals. After each singer performed, viewers voted during a commercial break. 
Serenko's teammate Toneisha Harris advanced after singing Minnie Riperton's "Loving You." Serenko's last-shot performance was of Allen Stone's "Unaware."
"I knew Toneisha had what it took to move to the next round," Serenko says. "That was the only person I was intimidated by. I thought it was going to be me or Toneisha."
Of her many performances on the show, Serenko's favorite was "All My Loving," during Blind Auditions. The coaches also loved it.
"I just had to turn one chair around," she says. "I was the most relaxed. I didn't get in my own head about it."
She also loved her Battle Round performance of Billie Eilish's "When the Party's Over."
"I was worried about the song because it wasn't in my wheelhouse, but Nick (Jonas) was right about using it," she says. "I put it in my wheelhouse and made it my own."
By the time semifinals began, the coronavirus pandemic had hit, and singers and coaches began broadcasting from their homes. The earlier rounds were prerecorded.
The show shipped boxes of audio and video equipment, as well as props such as candles, pillows and lamps, to Serenko's home so she could film in her basement setup.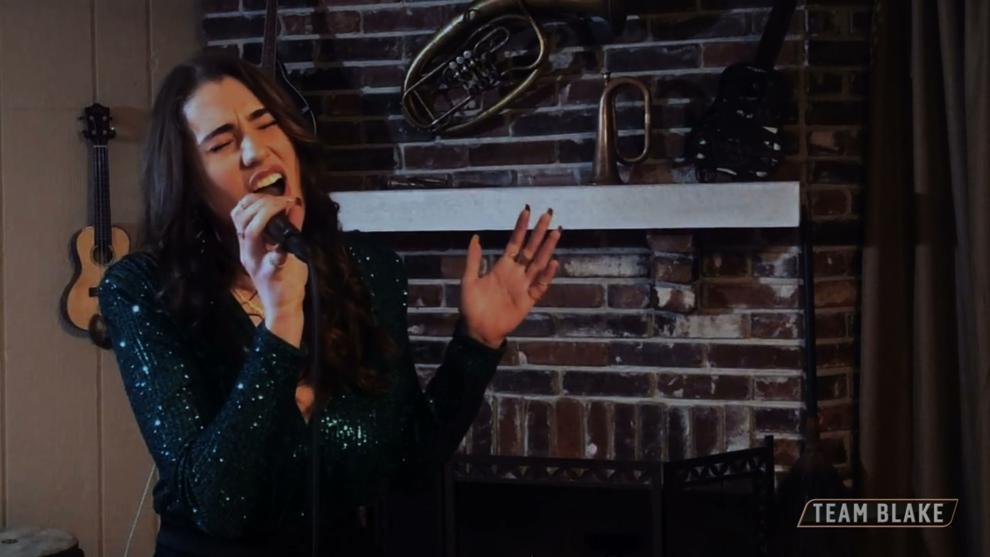 "It was pretty crazy. Every day was like Christmas," she says of the multiple deliveries.
She was intimidated by the equipment at first, but the show also sent a tablet that she could use to communicate with technicians, who walked her through setting up her home studio.
"Before, I was just a singer," she says. "Now I know stuff about production and making a music video."
Having "The Voice" in her home made the experience more intimate than if she had been in the show's Hollywood studio. She used Zoom to talk to her coach, Shelton.
"Blake got to meet my mom," Serenko says. "He got to know my family history, and we had a really friendly talk. It didn't feel like we were talking to a celebrity."
Serenko looks forward to performing with her St. Louis band as soon as her "Voice" contract allows her to do so. And she's eager for new and old fans to hear her new single, "Good Side," which she's releasing this summer. It's the follow-up to "Best of Me," which came out before "The Voice."
She basks in original music — something she wasn't able to do on "The Voice."
She recorded "Good Side" in New York City with New York-based musicians; her cousin Jake Goldbas is on drums.
"I'm excited about it," Serenko says. "It's like an Al Green vibe but more poppy. It's about this relationship I had with somebody who would always show me his good side, but he had a bad side, too."
Serenko is currently featured on a song called "Playlist" by her country music boyfriend, Tyler Dale. He was seen on "The Voice," supporting Serenko, along with her mother.
"I want to continue this momentum and keep recording and writing," she says. "I'm more free on how I can conduct myself as a musician."
A look back at 18 St. Louisans on TV singing shows
A look back at 18 St. Louisans on TV singing shows
Lisa Ramey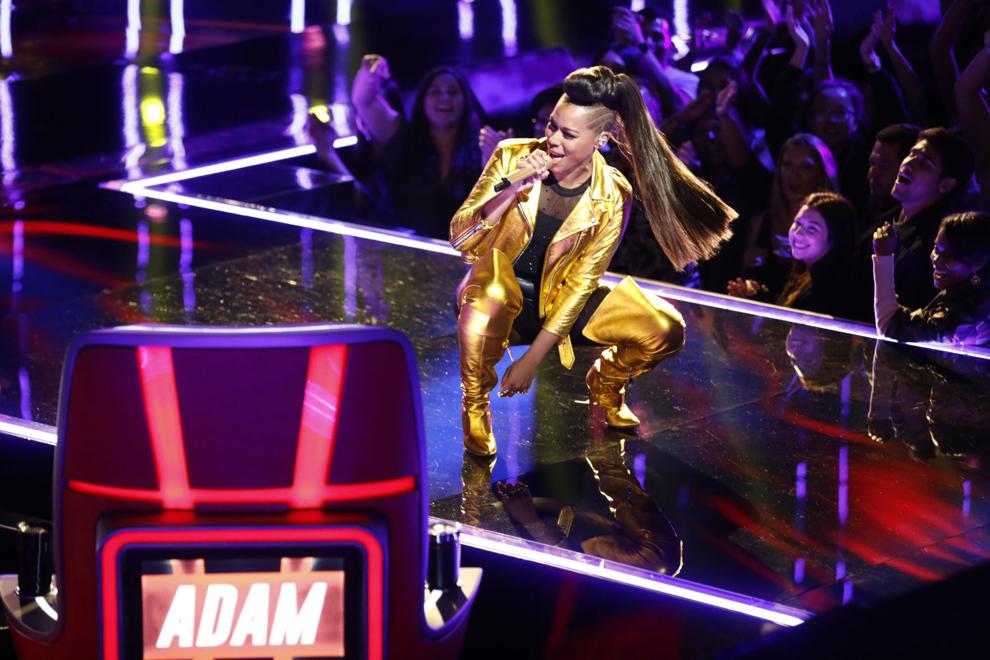 The St. Ann native sailed through the earlier shows straight into the Top 24, before she was eliminated in Season 16 of "The Voice." Ramey, who lives in New York City, was on John Legend's team on the show and received nothing but raves from her coach, though it didn't lead to enough viewer votes to keep her on the show.
Kennedy Holmes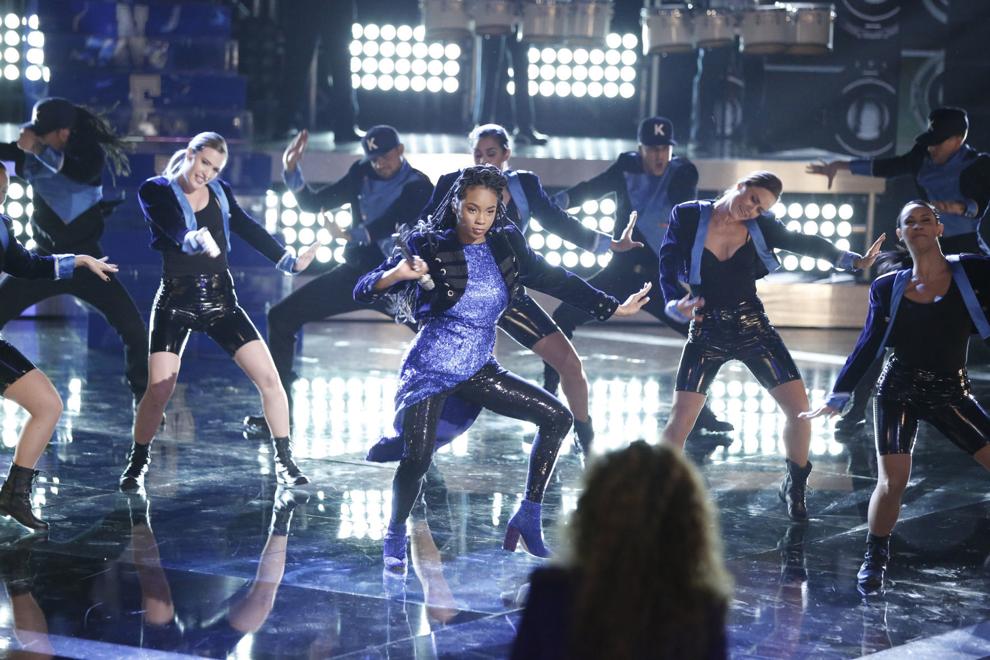 During season 15 of "The Voice," Florissant teenager Kennedy Holmes was the first St. Louis-area singer to make it to the show's finals. Though she looked like the show's frontrunner, she was the first singer eliminated in the finals. We're still smarting over that one. Since "The Voice," Kennedy has been performing at special events throughout St. Louis.
Vino Alan
Vino Alan ("The X-Factor")
Former St. Louisan and Waynesville, Mo., native Vino Alan looked like he was headed straight to the finals on "The X Factor" in 2012 — tattooed head and all. His elimination in the show's live rounds, after singing the Righteous Brothers' "You've Lost that Loving Feeling," was a shock. Alan's mentor on the show was L.A. Reid.
Audri Bartholomew
Audri Bartholomew ("The Voice")
Competing alongside Kennedy Holmes on Jennifer Hudson's team on "The Voice," at least for a while, was Audri Bartholomew. She passed the blind auditions after her performance of Lauren Allred's "Never Enough" from "The Greatest Showman." Bartholomew, of O'Fallon, Mo., was eliminated in the show's battle rounds after her rendition of Mariah Carey's "Always Be My Baby." She studies musical theater at Millikin University in Illinois and was a 2015 and 2016 finalist in the St. Louis Teen Talent Competition.
Tess Boyer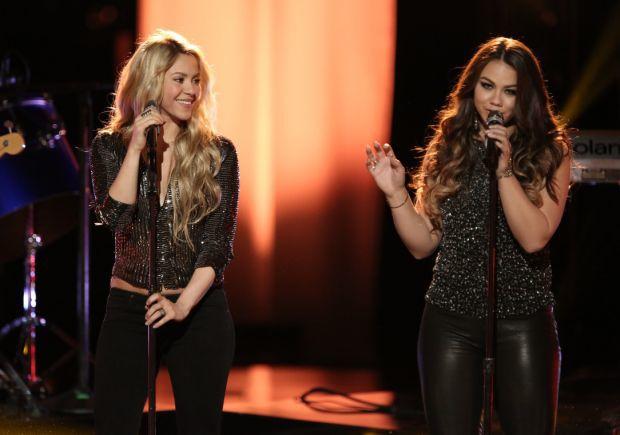 Former St. Louis Rams cheerleader Tess Boyer performed on "The Voice" in 2014 with "Wings" by Little Mix, Paramore's "Ain't It Fun" and more, making it as far as the Top 10. By the time she was eliminated, the Glen Carbon singer had been on Blake Shelton's, Usher's and Shakira's teams.
Amber Bullock
Amber Bullock ("Sunday Best")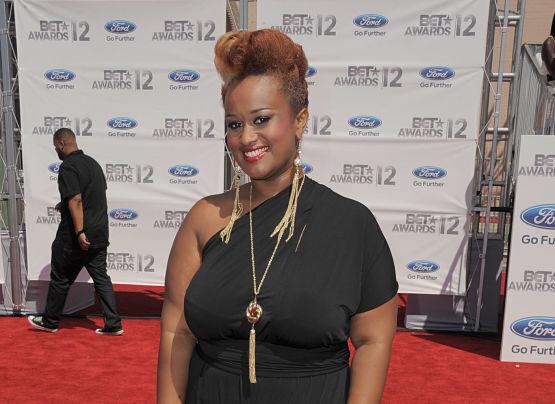 "Sunday Best" may not have had the high profile of "American Idol" or "The Voice," but the BET show hosted by Kirk Franklin was the biggest televised competition for the gospel community. St. Louis' Amber Bullock won the competition in 2011, after a voting snafu caused a weeklong delay for the results. Bullock followed the win with her debut EP, "Thank You."
Curtis Finch Jr.
Curtis Finch Jr. ("American Idol")
St. Louis gospel singer Curtis Finch Jr. nabbed a Top 10 spot on "American Idol" in 2013 on the strength of performances of Luther Vandross' "Superstar" and R. Kelly's "I Believe I Can Fly." Though he was booted his first week in the Top 10, he gained new fans in judges Nicki Minaj and Mariah Carey. Minaj even threatened to leave the show if he was eliminated. Finch was seen on "The Tonight Show," "Today" and "Access Hollywood."
James Irwin
James Irwin ("The Voice")
James Irwin's first go-round on "The Voice," in 2013, wasn't a good one. None of the coaches turned their big chairs for him. But when Irwin returned the next season, Blake Shelton, Adam Levine, Cee Lo Green and Christina Aguilera all spun around for his performance of R.E.M.'s "Losing My Religion." Irwin joined Levine's team and was eliminated in the knockout rounds after performing "Break Even" by the Script. He's the first singer in "Voice" history to go from no turns to four turns.
Caroline Glaser
Caroline Glaser ("The Voice")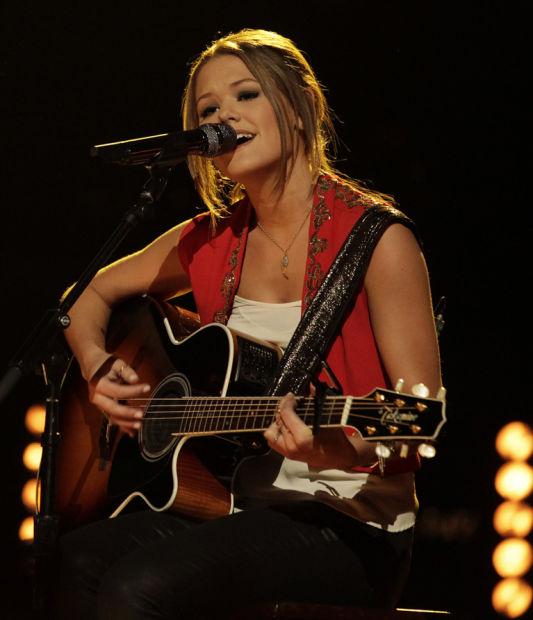 It was straight from Picasso's Coffee House in St. Charles to "The Voice" for Chesterfield's Caroline Glaser, who fell just shy of making it into the show's Top 12 in 2013. She was on Adam Levine's team and performed songs such as Ed Sheeran's "The A Team" and Elton John's "Tiny Dancer." She also landed a gig touring with Straight No Chaser and debuted her self-titled EP at billboard.com.
Christina Jones
Christina Jones ("American Idol")
O'Fallon, Ill., native Christina Jones went straight to Hollywood for this year's reboot of "American Idol," signing Gladys Knight's "You're the Best Thing That Ever Happened to Me." She was eliminated in the Hollywood rounds. In July, "Idol" finalist Ada Vox shared the stage with Jones at Hamburger Mary's St. Louis. Jones won the Fox Performing Arts Foundation's St. Louis Teen Talent Competition in 2017.
Gabbii Jones
Gabbii Jones ("American Idol")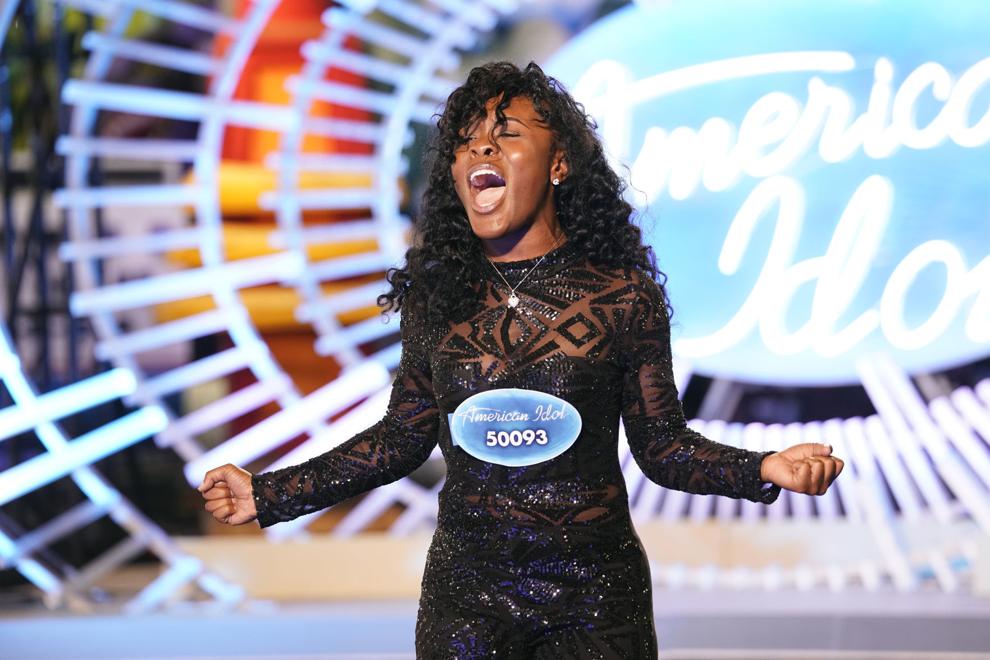 South St. Louis singer Gabbii Jones has the distinction of being called a rock star by Lionel Richie on "American Idol" in 2018. She killed it with Ariana Grande's "Dangerous Woman" but was eliminated in the Hollywood rounds. Jones previously had auditioned for "The Voice" and is a graduate of Central Visual and Performing Arts High School.
Tish Haynes Keys
Tish Haynes Keys ("The Voice")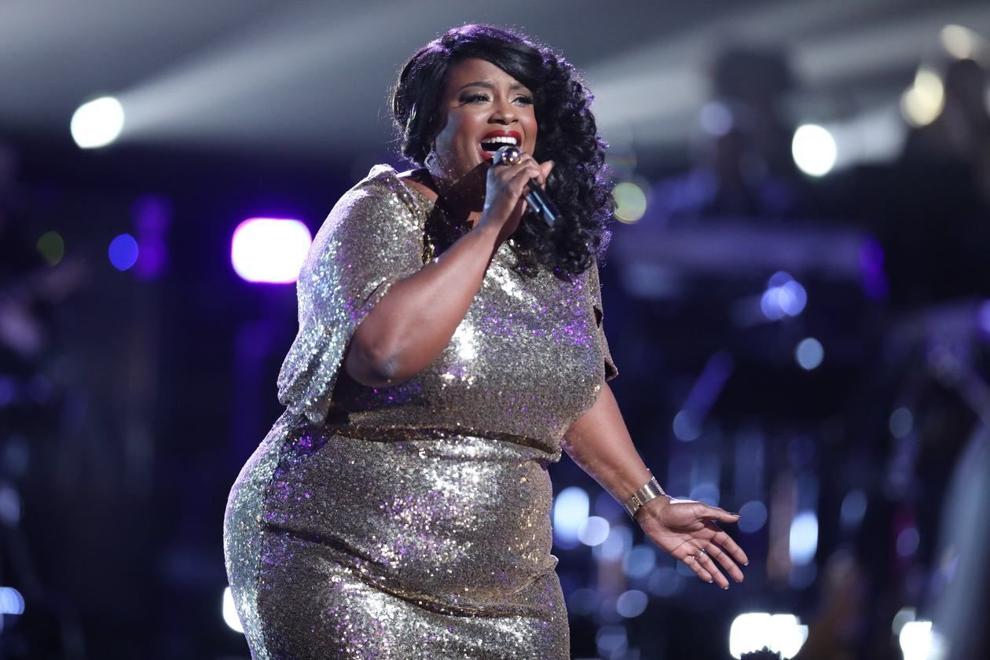 Tish Haynes Keys' time on "The Voice" early in 2018 was a true roller-coaster ride for the St. Louis singer. After sailing through the blind auditions with Aretha Franklin's "Chain of Fools," her journey included hopping from Adam Levine's team to Kelly Clarkson's team; she was eliminated, stolen, saved and eliminated again. Her songs on the show included Labelle's "Lady Marmalade," Etta James' "At Last" and Rufus featuring Chaka Khan's "Sweet Thing." She's working on her debut EP and will perform on New Year's Eve at River City Casino.
Ashley Lusk
Ashley Lusk ("American Idol")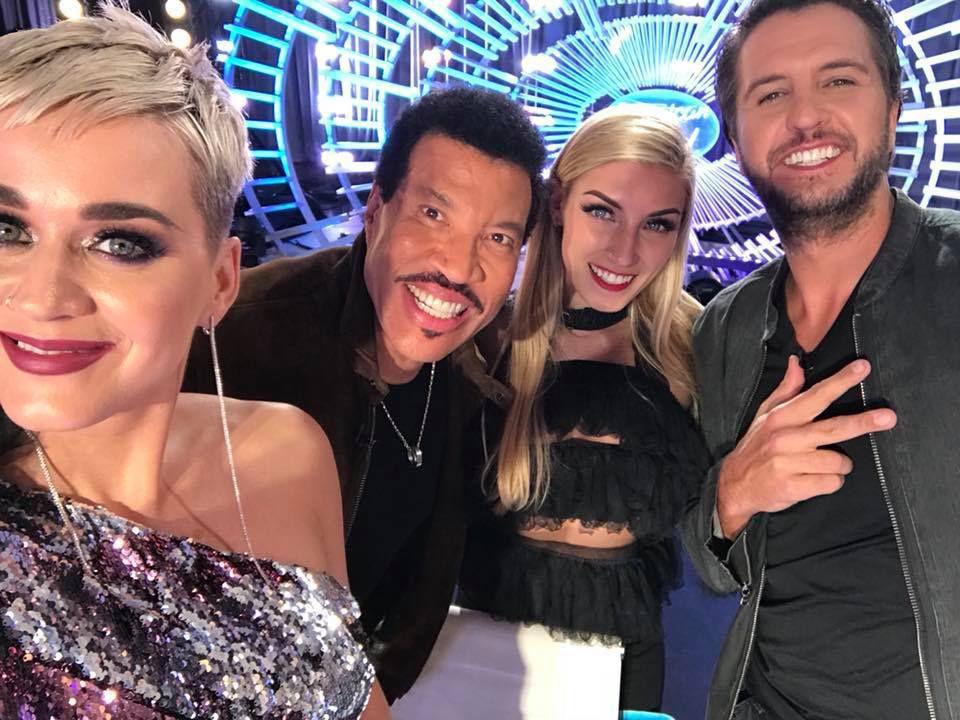 Ashley Lusk of Eureka is quite experienced with "American Idol." She was seen during seasons 14 and 15 by judges Jennifer Lopez, Keith Urban and Harry Connick Jr. and on the 2018 reboot by Luke Bryan, Katy Perry and Lionel Richie. She was eliminated in the 2018 Hollywood rounds. Though her TV time was minimal, she was able to snag a selfie. Lusk attends St. Louis Community College.
Aloha Mi'Sho
Aloha Mi'Sho ("American Idol")
Auditioning alongside Nikko Smith in 2005 was Aloha Mi'Sho (known at the time as Mischeaux), who ascended to the Top 20 before being eliminated. She was sang Beyoncé's "Work It Out" and Alicia Keys' "You Don't Know My Name" and became known for the flower she wore in her hair. She's currently one half of the popular St. Louis duo the Knuckles.
Theresa Payne
Theresa Payne ("The Voice")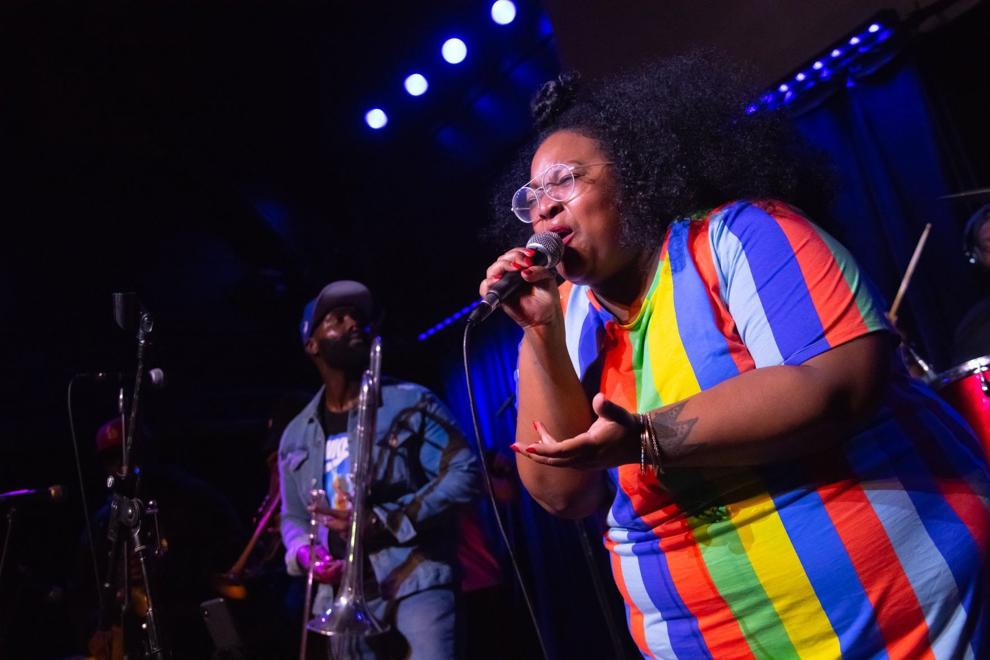 St. Louis singer Theresa Payne performed on "The Voice" in 2014, delivering Beyoncé's "Crazy in Love," but none of the judges turned their chairs for her. She was seen on the show in montage form. Shakira accused her of singing behind the beat. Payne recently performed as Whitney Houston at An Undercover Weekend at Delmar Hall and opened for the War and Treaty at the Duck Room at Blueberry Hill.
Nikko Smith
Nikko Smith ("American Idol")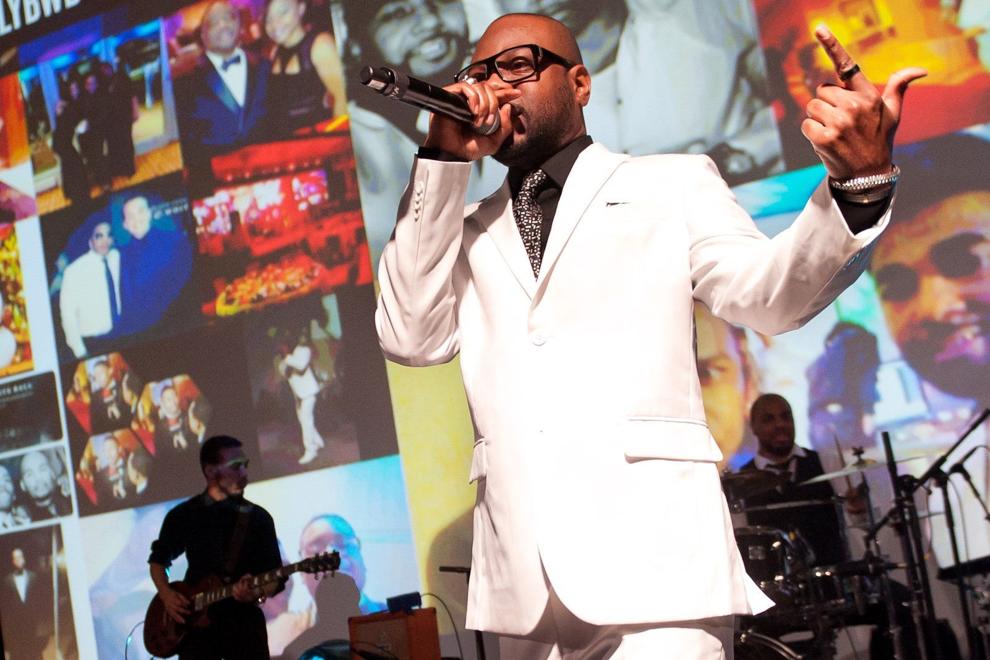 Nikko Smith, son of St. Louis baseball legend Ozzie Smith, competed on Season 4 of "American Idol" after auditioning in St. Louis. Smith got as far as the live semifinals; he was eliminated just outside of the Top 10. But after semifinalist Mario Vazquez mysteriously dropped out of the show, Smith was reinstated — then eliminated again. He was known as the Comeback Kid and performed songs such as Tevin Campbell's "Can We Talk," Sisqo's "Incomplete" and Stevie Wonder's "Part-Time Lover."
Patrick Thomson
Patrick Thomson ("The Voice")
Festus' Patrick Thomson landed on "The Voice" in 2014, finding a spot on Adam Levine's team after his performance of Marshall Tucker Band's "Can't You See." Thomson landed in the Top 20 after moving to Shakira's team and was eliminated after singing Ray LaMontagne's "Trouble" — though that performance was considered his best of the season.