Comedian Kathy Griffin has a story to tell that's uniquely hers, and unpacked it for three solid hours Saturday night at the Touhill Performing Arts Center.
It may have been one of the longest comedy routines ever, with no intermission or opening act, but considering her journey, and her general nonstop talking nature, it makes sense.
Griffin's tale, of course, is about that time in 2017 when she posted a pic of herself holding a decapitated and bloodied head of President Donald Trump, which she reiterated was only a fake mask with ketchup. The outrage from that picture seen around the world sent her straight from the D-list to less favorable lists as she was dropped, canceled, banned, and investigated by the Secret Service.
Bouncing back after thinking her career was ruined, she hit the road with her self-booked "Laugh Your Head Off World Tour," her in-depth, if also admittedly scattered, breakdown of the last eighteen months of her life and more.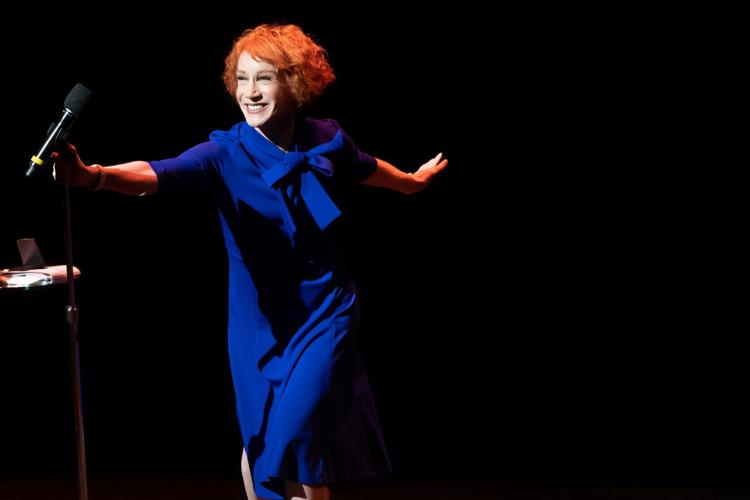 Just spent 3 hours laughing with Kathy in St. Louis. So much fun. Thanks!!

— Matthew Hadlock (@MatthewHadlock5) October 28, 2018
The show opened, as many famous comedian's shows inexplicably open, with a video package recapping her accomplishments. Hers began with the controversy and fallout over the photo, then went back to various career highlights including her Emmy and Grammy wins, culminating with her mother Maggie Griffin advising the crowd to "take it for what it is. It's just Kathy."
Bursting onto the stage in the same blue dress she wore in the photo, it was overtly clear she has no apologies left and zero you-know-what's to give.
"You're here!" she said, seemingly still amazed she's back in venues entertaining again after being told by "old white dinosaurs" she'd never be able to sell tickets again.
Occasionally sipping from her "F" Trump mug, she promised the evening would be tangential, very much a roller coaster, and all about "spilling the tea" and dropping jaws as she dipped in and out of every nook and cranny of her saga.
"I love when they say I'm unhinged. I never had any hinges. I don't find them useful," she said.
@kathygriffin OMG Kathy! Your show was absolutely hilarious last night. Thank you so much for coming to St. Louis!!!

— GsMom (@GsMom6) October 28, 2018
@kathygriffin was in your show in St. Louis tonight. You were flipping amaze-balls. I haven't laughed that hard in very long time

— Jennifer Steuer (@jeni1166) October 28, 2018
Throughout the evening, she was defiant and purposeful, and never forgot to be funny.
Griffin called Trump everything from Accidental President, an aggressive idiot and an orangutan, and talked about meeting him for the first time on the set of the sitcom "Suddenly Susan." She discussed his body shape — as he does to women, she pointed out — and said "I'd take a Britney Spears/Taylor Swift (political) ticket at this point."
The infamous picture was inspired by Trump's bloody comments about Megyn Kelly, Griffin explained, though Kelly far from escaped her wraith, particular in the wake of Kelly's new blackface comment controversy. "She's so racist she made a fictional character white," Griffin said, referring to Kelly famously declaring that Santa Claus was definitely white.
When meeting Stormy Daniels for the first time backstage at the Boston tour stop, Griffin said she told her, "Hi Thelma. I'm Louise. Let's take this (expletive) down." She renamed Eric Trump "Date Rape," saying she can't imagine anyone having consensual sex with him. And she questioned St. Louis native Andy Cohen's skill set as she asked the crowd did he have one and got no response. "OK, I thought so," she said. Her bits on Sarah Huckabee Sanders were gold.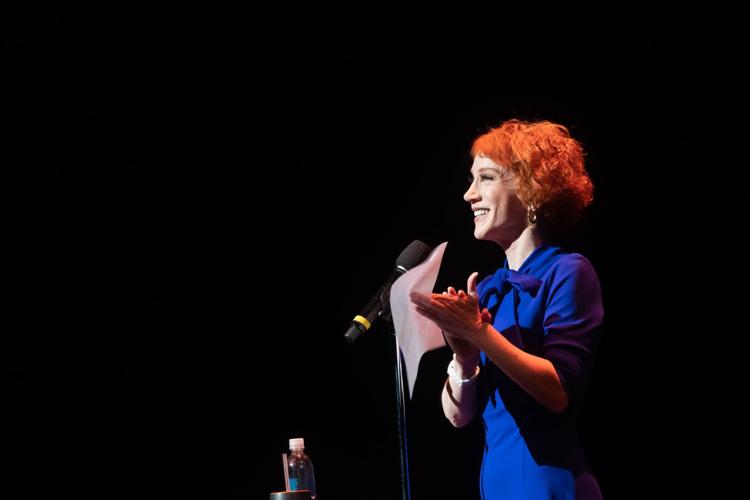 Griffin occasionally broke from the Trump narrative to talk about her former next-door neighbors Kanye West and Kim Kardashian. "I'm such a committed artist I moved next-door to my act."
Stories about Stevie Nicks, Cher and Chrissie Hynde hit, as did several impressions, most notably Liza Minnelli during a hilarious bit recounting a golf course encounter with Griffin, Minnelli and Trump. "You won't hear that story from Kevin Hart," she said.
With her tour officially wrapping up, Griffin's live takedown of all things Trump feels complete. Her challenge moving forward will be to see if she can purge much of this material from her act and move on. But for this time and this place, this was the show she had to give, and she gave it her all.
Earlier in the evening, saying she'd done her research, Griffin briefly discussed St. Louis politics, telling her fans who to vote for. She views U.S. Sen. Claire McCaskill favorably; Republican Rep. Ann Wagner not so much.
For the first time in the history of the Touhill, prior to entering the venue, Griffin's fans were checked by a metal detector.
Kathy Griffin at Touhill Performing Arts Center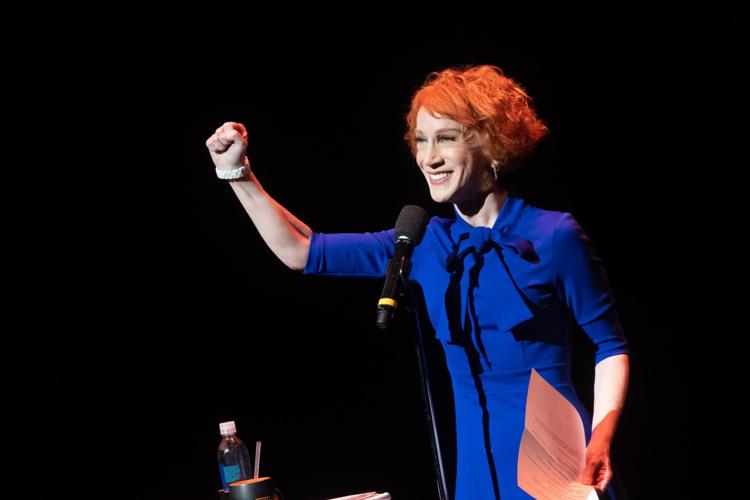 Kathy Griffin at Touhill Performing Arts Center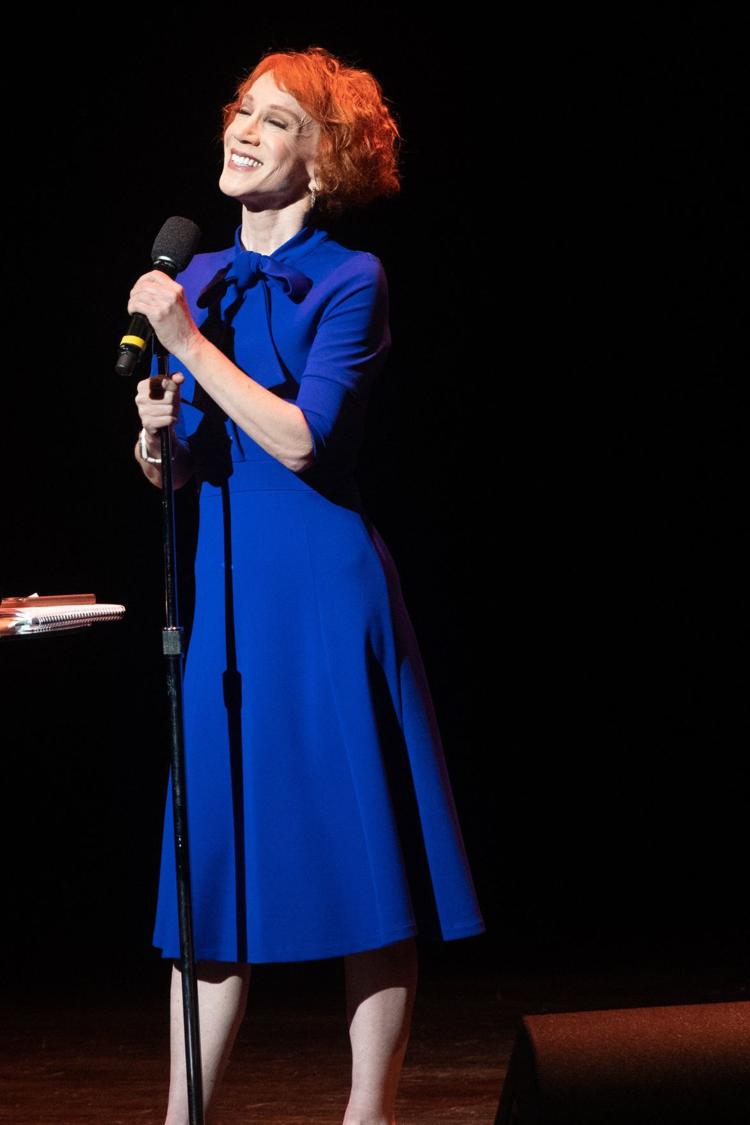 Kathy Griffin at Touhill Performing Arts Center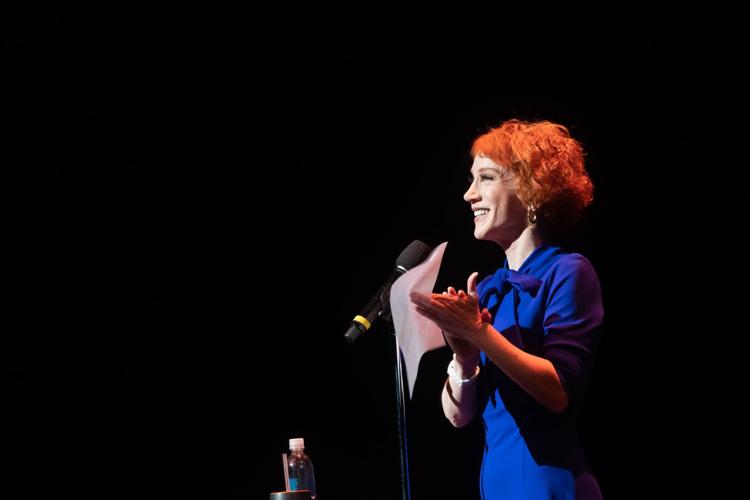 Kathy Griffin at Touhill Performing Arts Center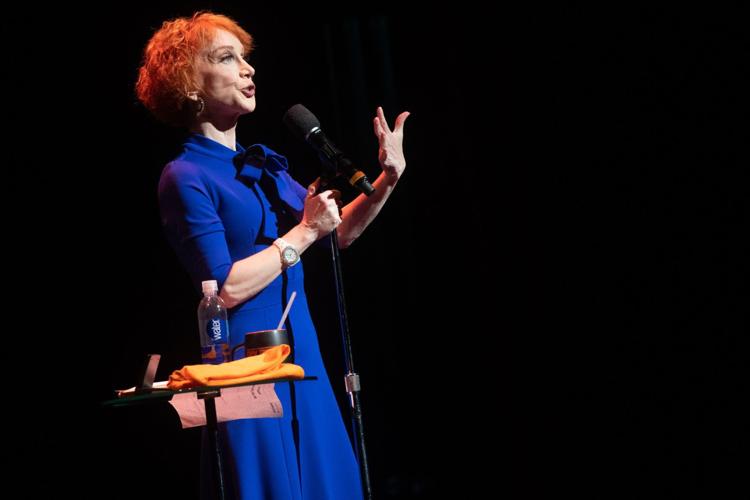 Kathy Griffin at Touhill Performing Arts Center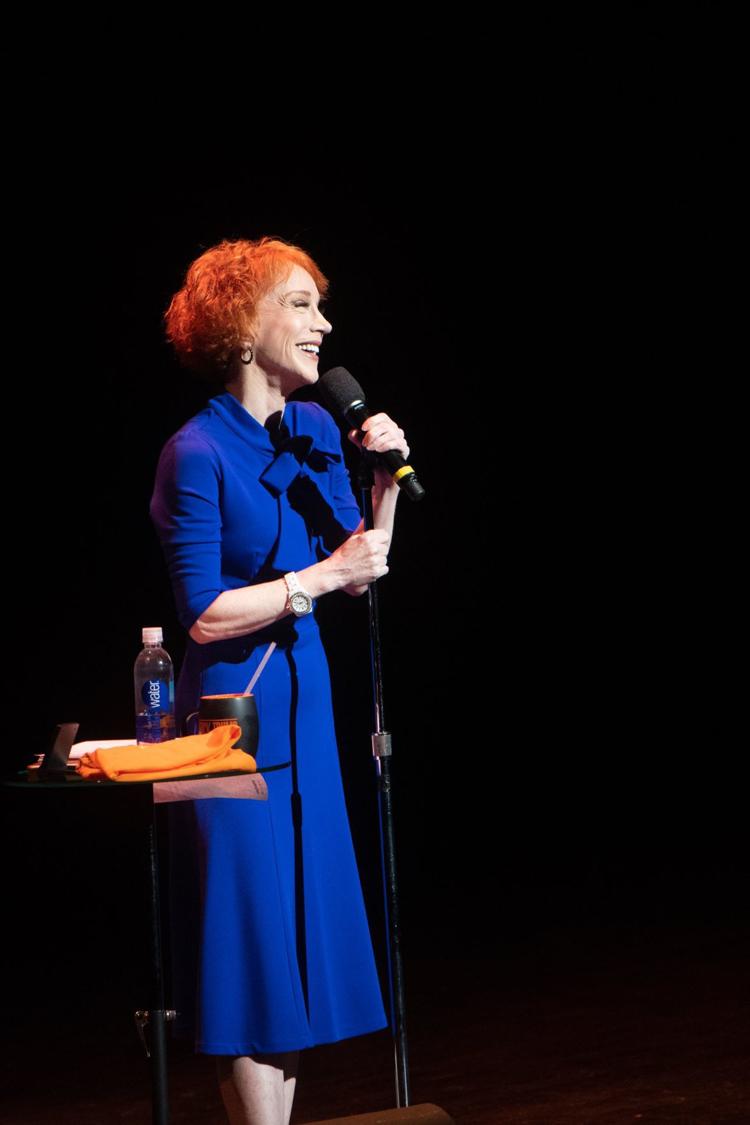 Kathy Griffin at Touhill Performing Arts Center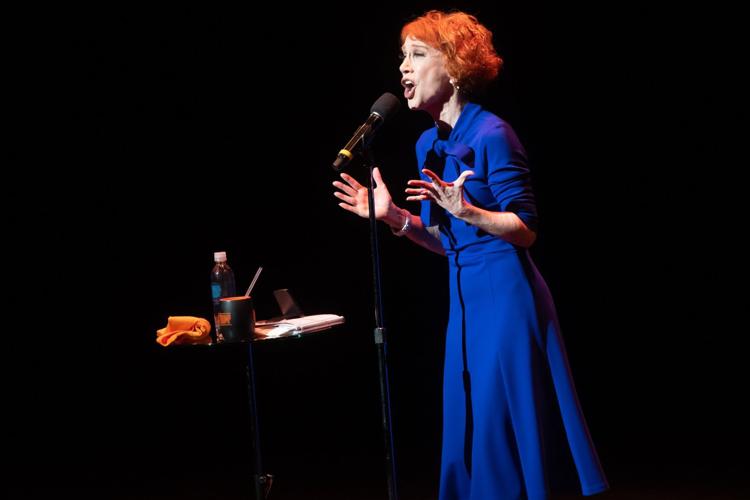 Kathy Griffin at Touhill Performing Arts Center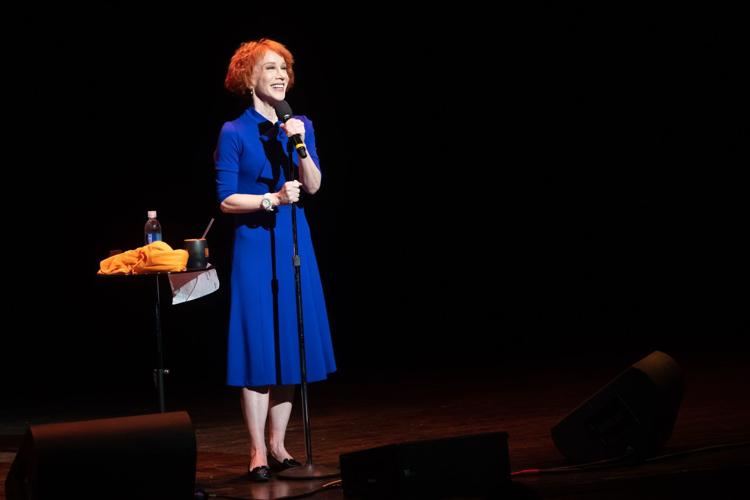 Kathy Griffin at Touhill Performing Arts Center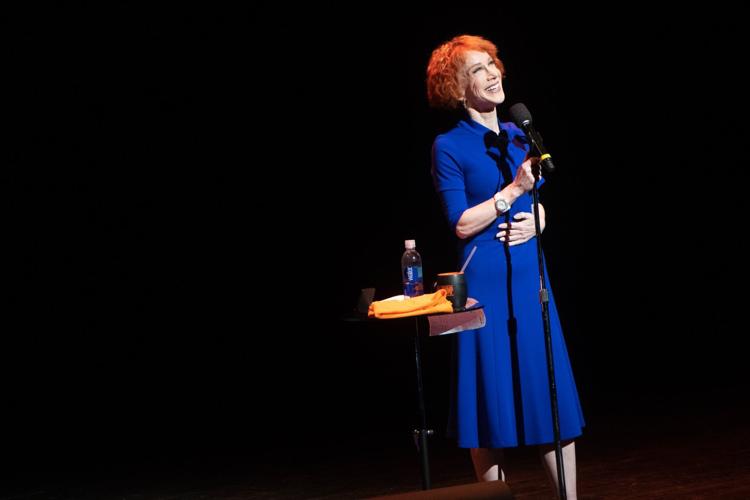 Kathy Griffin at Touhill Performing Arts Center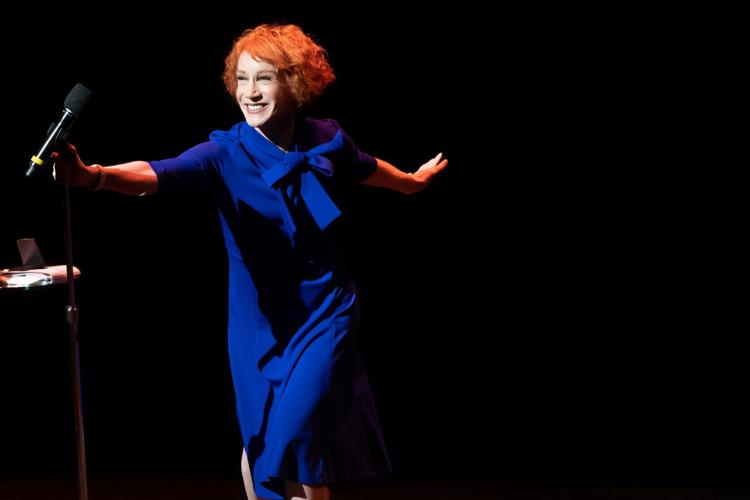 Kathy Griffin at Touhill Performing Arts Center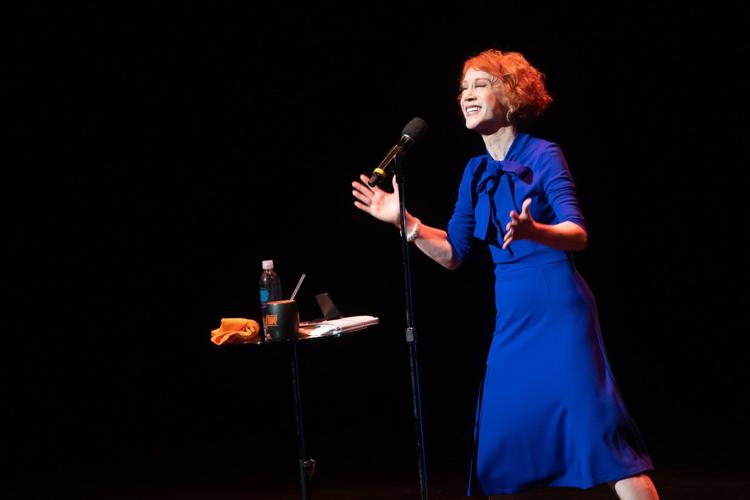 Kathy Griffin at Touhill Performing Arts Center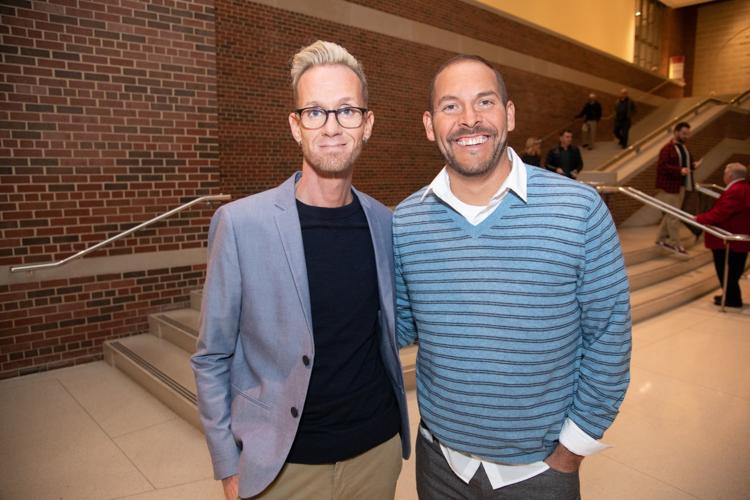 Kathy Griffin at Touhill Performing Arts Center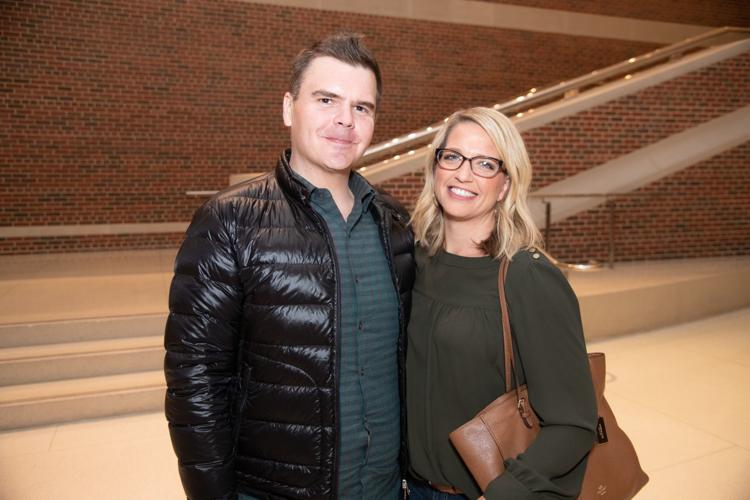 Kathy Griffin at Touhill Performing Arts Center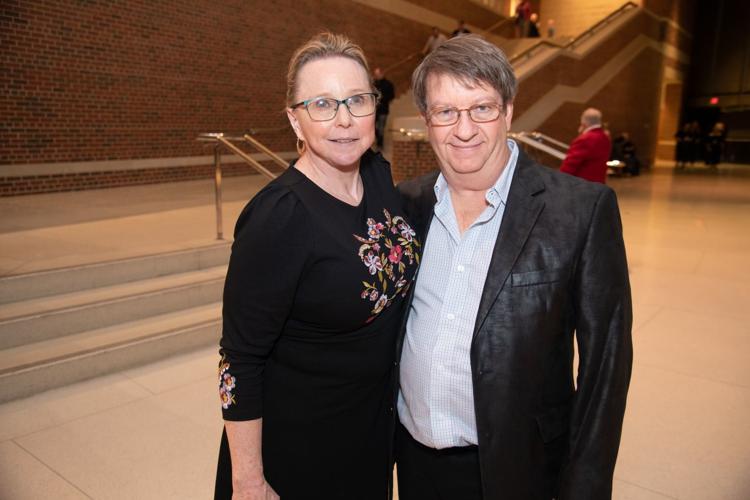 Kathy Griffin at Touhill Performing Arts Center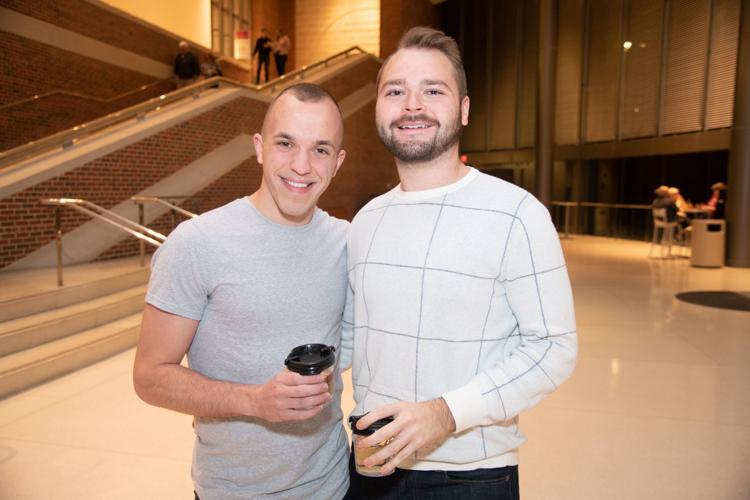 Kathy Griffin at Touhill Performing Arts Center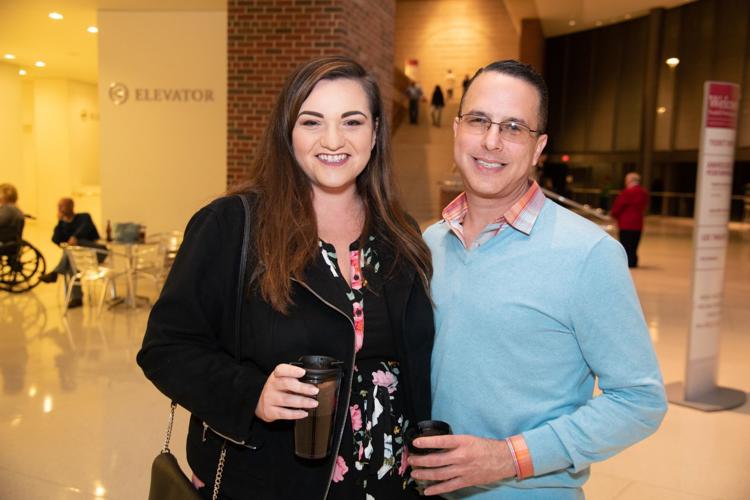 Kathy Griffin at Touhill Performing Arts Center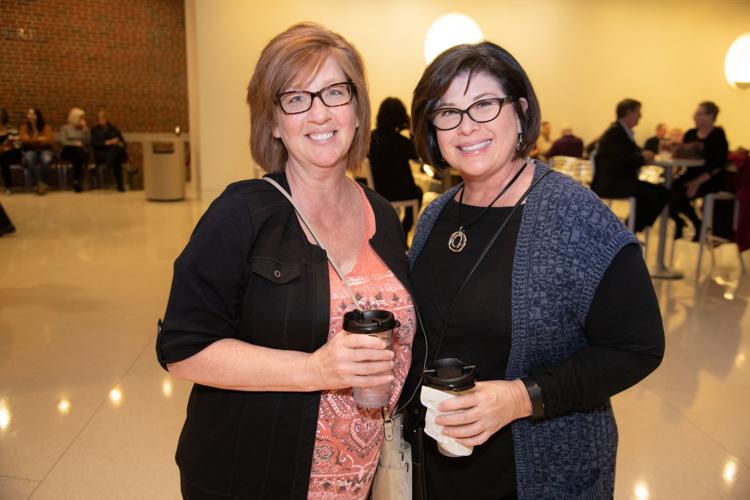 Kathy Griffin at Touhill Performing Arts Center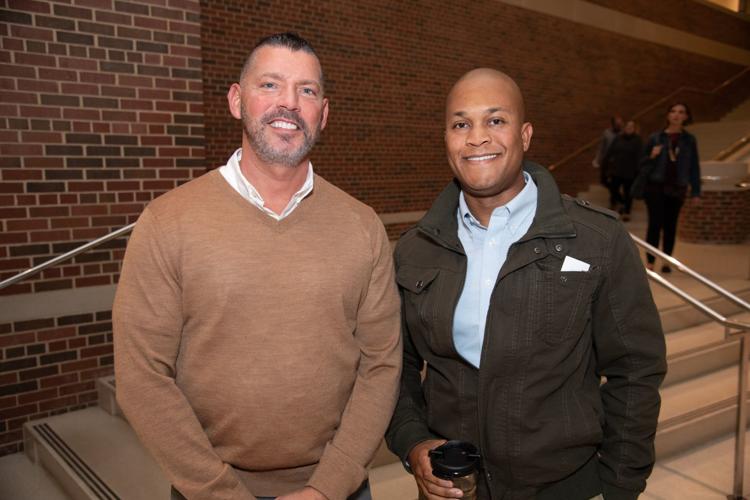 Kathy Griffin at Touhill Performing Arts Center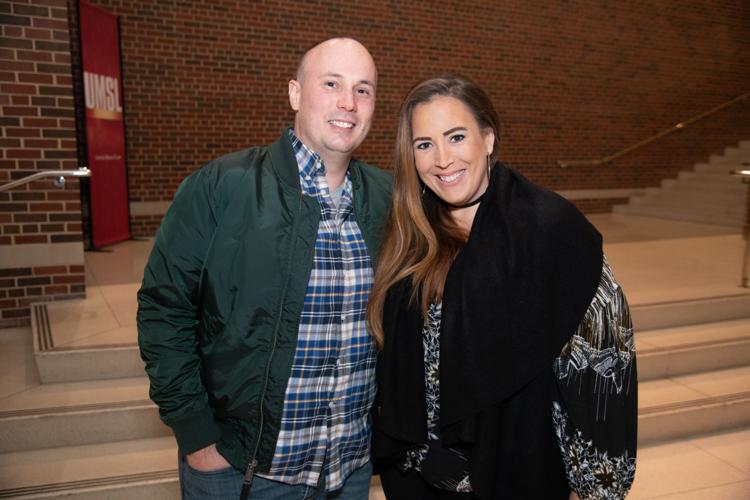 Kathy Griffin at Touhill Performing Arts Center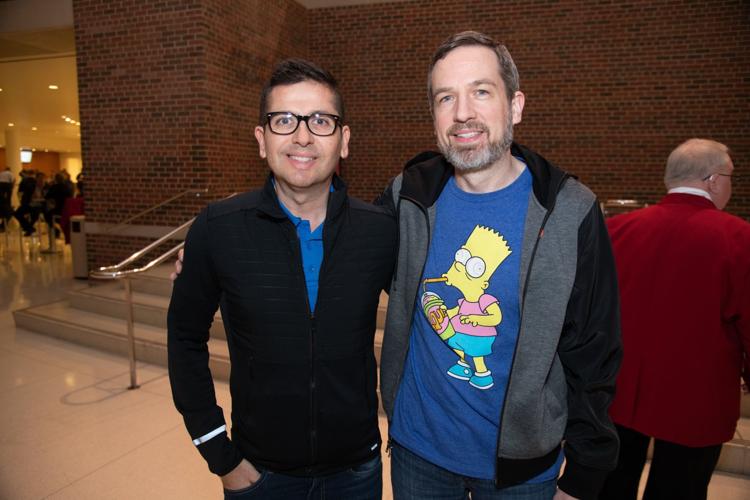 Kathy Griffin at Touhill Performing Arts Center
Kathy Griffin at Touhill Performing Arts Center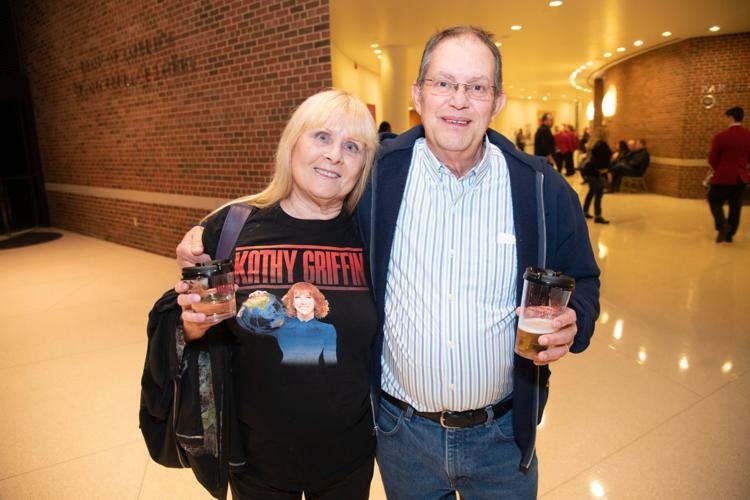 Kathy Griffin at Touhill Performing Arts Center