Brandyn Burnette has come a long way since walking away from "American Idol."
The Ladue Horton Watkins High School graduate in 2016 memorably scored a golden ticket to Hollywood from judges Jennifer Lopez, Keith Urban and Harry Connick Jr. after performing his original song "Lost."
But then Burnette abandoned the show, preferring to pursue his career on his own terms.
Now, in a full-circle moment, Burnette is a credited songwriter on Urban's new No. 1 album, "The Speed of Now Part 1." He was one of the writers on the song "Say Something."
"You write a song and plant a seed, but you don't have an expectation for it," he says. "I just try to give it my best, and I love that this guy took a risk and said he's going to make a statement with the song. I feel so blessed."
Urban has said "Say Something" represents his own upbringing in a household where conversations about feelings didn't happen.
The song's core began with Burnette, who didn't have an artist in mind and assumed he was writing for himself. The song found its way to Urban's team, and it morphed into the version on the album.
Urban and Burnette, who lives in downtown Los Angeles, didn't meet during the process. Burnette tagged Urban in a social media post about the song and says the country music superstar "liked" it.
"He knows about me," says Burnette, who hopes he'll be involved in the likely sequel to "The Speed of Now Part 1."
"I would love to be on the album and be in the room with him. If my track can inspire him, imagine what my being in the room would be like."
This isn't Burnette's first time in the hit-songwriters' circle. He also shares credit on "Breathe" from the Backstreet Boys' "DNA" (2019).
"Breathe" was written six years earlier and had a whole life before Backstreet Boys. Pentatonix cut a version first; so did Sabrina Carpenter.
"At the time, I had nothing going on, so Backstreet Boys was huge to me," Burnette says. "It was cool. They put it on their comeback album and were playing it live during their comeback tour."
His songwriting success is funny, considering it comes inadvertently after he begins writing for himself.
Burnette knows he strikes a chord when he goes down the songwriting path. On "American Idol," he says the producers pushed him to do a cover because those fare better on the show. But he insisted on singing his own song, "Lost."
"I made so many fans playing a song I wrote about losing somebody," he says. "I made a lifelong fan from St. Louis. She had lost a daughter and said she couldn't listen to music because everything made her sad. She felt the song was speaking to her."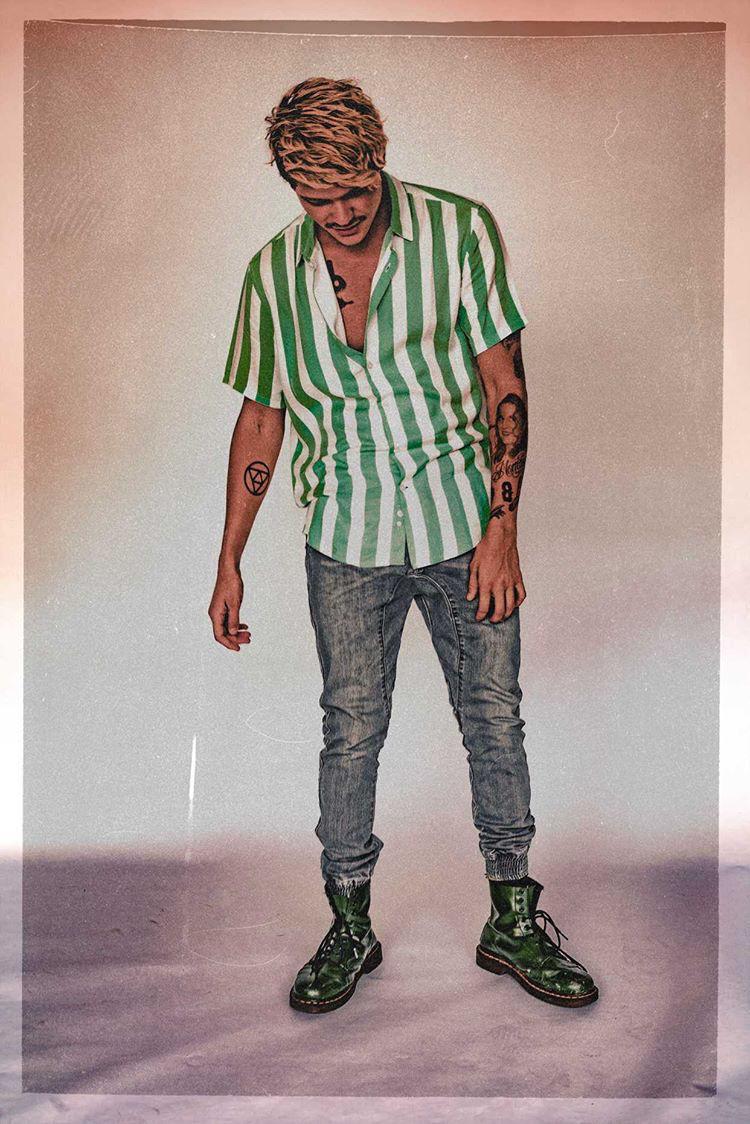 Moving forward, his focus is on his work as an artist, not as a songwriter. He's been here before; he was a Warner Bros. artist for five years after dropping out of New York University. His sole release under the label was a single titled "Thanks for Nothing."
He's actually thankful for his time there.
"I got my education in the music industry," Burnette says. "I saw the politics, how hard it is to break through and that getting signed is just half the battle. It taught me what I needed to know about collaborating. Though it didn't work out, it shaped me into the business guy I am.
"Now at 30, I have the tools and the relationships, and I'm writing songs I care about."
He's diving in with an arrangement with Scooter Braun's SB Projects. Braun oversees management for artists such as Justin Bieber and Ariana Grande. It came as a result of "doing the dance a little" and making even better music.
"I had a random opportunity to show my music to them and vibe with them," he says. "Linking up with them for management was the best thing for my career. I'm definitely focused on my artistry."
Burnette will release EPs first, leading to an album under his new management.
He's also featured on Afrojack's "Wish You Were Here" and on Tungevaag & Rat City featuring Rich Da Kid's "Afterparty" (on which he's uncredited).
And he's knee-deep in a gospel hip-hop project he started before the pandemic called Eman8. He says he got members of Kanye West's gospel choir to sing on it. "Faith" from Eman8 has already been featured on reality show "Love Island."
He took it all the way home to find inspiration for the project. It was influenced by the hip-hop of Nelly and the gospel choirs he heard growing up in St. Louis.