While it's too soon to say goodbye to livestreaming and virtual performances, a new wave of pandemic-friendly concerts has arrived. And music fans are ready for it.
The Open Air Concert Series, Blue Strawberry, Broadway Oyster Bar, Helium Comedy Club, House of Soul, Ballpark Village and BB's Jazz, Blues & Soups have been presenting shows regularly since summer. But more are on the way as the weather warms and more Americans are vaccinated.
After a bleak concert year that saw over $30 billion in global losses, Tim Weber, managing partner of the Old Rock House, sees a light at the end of the tunnel. "People are starting to feel more comfortable," he says.
Old Rock House closed temporarily in November and has been presenting shows at Chesterfield Amphitheater.
The Fox Theatre announced this week a new concert series that will showcase local talent. Jim Downey, producer of "STL Sounds at the Fabulous Fox," says it was necessary for the venue to reopen with programming.
"How many artists have been kicking around for a year with no gigs?" he says. "How many fans have been kicking around with nothing to see? How many staff members are kicking around with no work?"
Some of the current and upcoming options:
• In May, Enterprise Center features a comedy show headlined by Mike Epps with Michael Blackson, DC Young Fly, Karlous Miller and Kountry Wayne. It's the venue's first concert event since Post Malone in February 2020.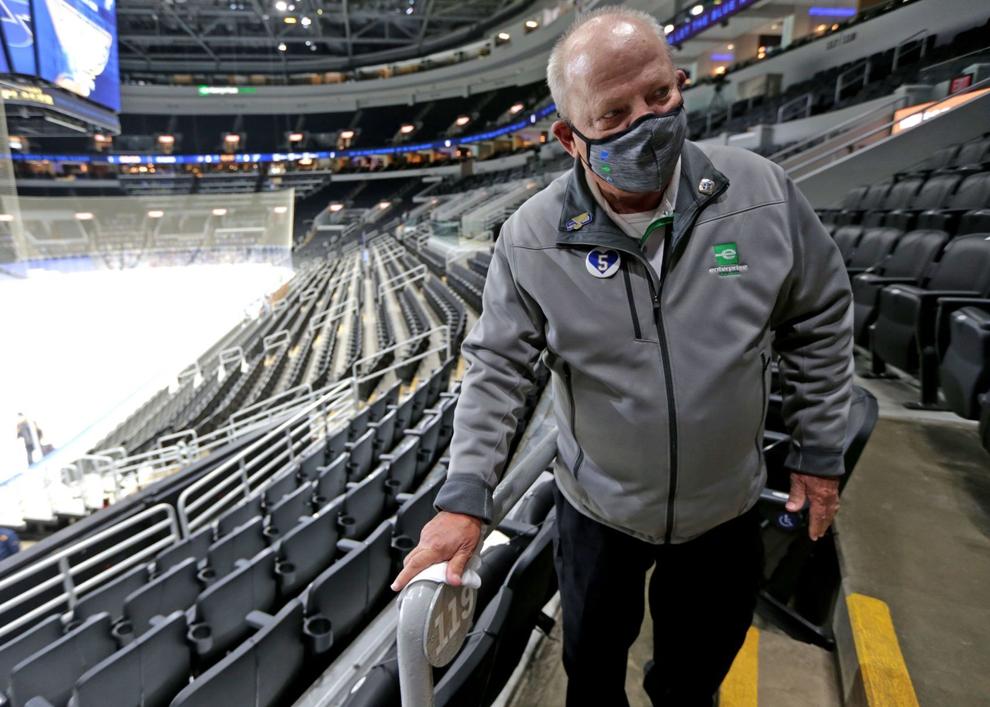 • The Pageant reopens this weekend with a sold-out concert by Jake's Leg, followed by shows by Celebration Day: Tribute to Led Zeppelin, Mr. Blue Sky: A Tribute to ELO, Portrait: The Music of Kansas, and John Henry & Sleepy Rubies.
• Chesterfield Amphitheater has a growing slate of shows this year, including Allman Betts Band, Nitty Gritty Dirt Band, Lucero, Little River Band, Jamey Johnson, and the four-day Open Highway Music Festival with Whitey Morgan and Maggie Rose.
• The Big Top in Grand Center, home to Circus Flora, is hosting concerts such as the recent Martin Sexton show. The Reverend Peyton's Big Damn Band and Ghost-Note are both on the way.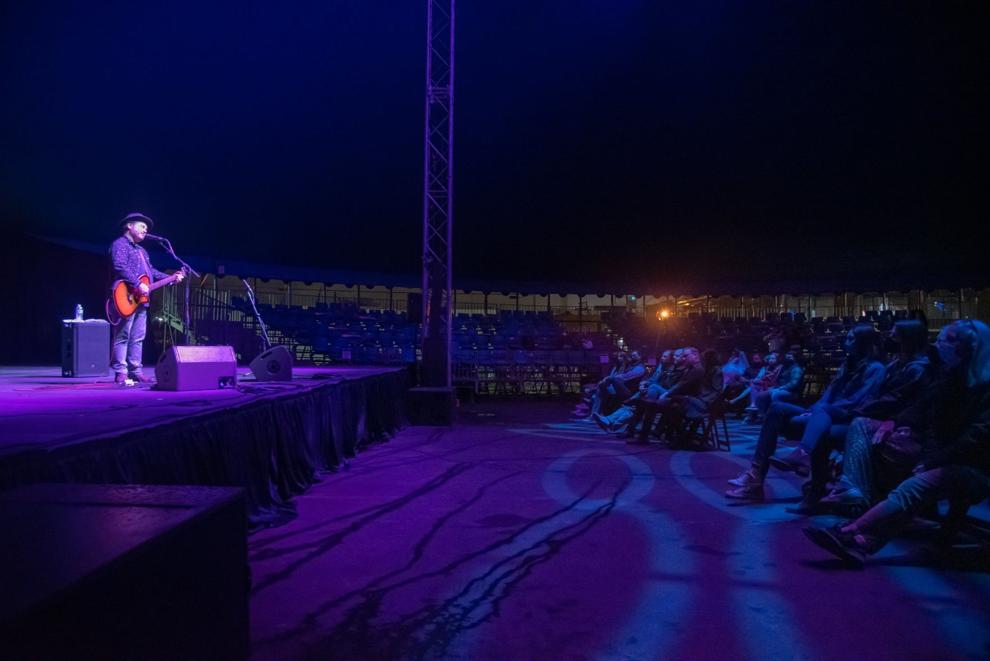 • City Foundry STL hasn't officially opened, but it has featured concerts presented by Jamo Presents: Aaron Kamm and the One Drops, Sean Canan, Little Dylan, and Zida Lioness, along with a Nightchaser dance party and the return of Motown on Mondays. National acts the Floozies, John Moreland and Andy Frasco are on the calendar.
• The POWERplex Drive-in STL series in Hazelwood returns for a second year, beginning May 6 with Casting Crowns.
• The Factory, an anticipated new venue in Chesterfield, is working hard to complete construction, with the goal of welcoming concertgoers in the summer.
• Red Flag, which opened during the pandemic, is quietly hosting occasional concerts, open-mic events and movie screenings. Pop's in Sauget recently reopened with concerts, including a sold-out Corey Taylor show May 28.
Long absence
In some cases, venues are returning to concerts for the first time in more than a year. And most all are doing so using distanced "pod" seating setups and reduced capacity, health screenings, enhanced sanitation measures and other precautions.
Pat Hagin, managing partner at the Pageant and Delmar Hall, is hopeful for a late-summer return to full capacity as restrictions become more relaxed. Tickets are on sale for a Dinosaur Jr. show Sept. 16 at the Pageant at full capacity.
"Let's hope we're right; we could be wrong," Hagin says.
In the meantime there's the "Endeavor for Normalcy" series marking the Pageant's latest reopening. The venue had initially reopened in October for its "Glimmer of Normalcy" series, which ran through December with El Monstero.
The evolution of "Glimmer" to "Endeavor" is a sign of optimism.
"We're getting closer," Hagin says. "If the goal is reopening normally, we're closer than ever. We see it getting better, but we're not there yet. We hope to be there soon."
The Pageant has been announcing a new show every week, in hopes that the city will allow a higher capacity. Since fall, the venue has been limited to 336 patrons. Normally, it has a flexible capacity of 750 to 2,300.
The new series brings back many of the St. Louis artists who were part of the previous series. "Our allegiance is to the local artists who want to play, who want to keep their name out there," Hagin says. "We wanted to do something."
The series will run at least through June; Hagin is hopeful for a full reopening sometime thereafter. Delmar Hall next door hasn't reopened since closing in March 2020.
Chris Hansen, executive director of the Kranzberg Arts Foundation, is excited about what the season holds for live music, including making use of the Big Top in new ways.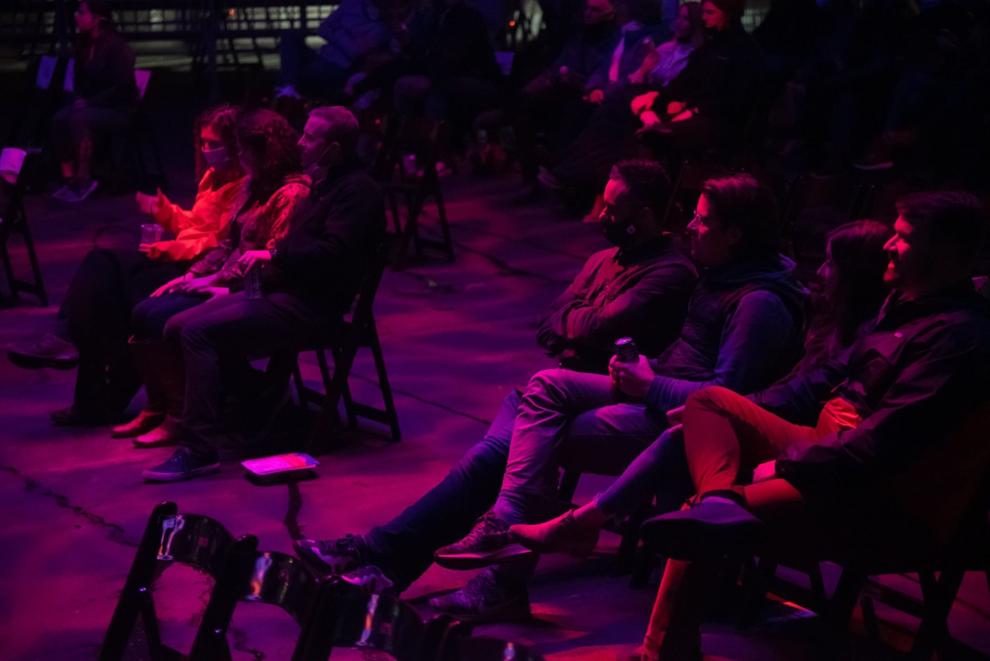 "The concert business is much more plausible under the Big Top," says Hansen, who has experience presenting concerts under tents. The Kranzberg Arts Foundation started its Open Air Concert Series in August with distanced shows under a tent outside the Grandel. Hansen calls it the longest-running concert series since the pandemic.
The Big Top nearby is updated for 2021 to better and more safely host concerts. There's a new stage, new audio and lighting equipment, a backstage area and complete ventilation.
Capacity is reduced to 350 from 1,800. Concerts and events can be set up in nine different configurations, with pod seating and general admission floor space.
"We've created an environment to safely reengage art in an outdoor space," Hansen says. "We've got a wide array of concerts coming. Jamo Presents is bringing shows, and we're working with other promoters on a lot of other shows."
He says the Big Top will feature dozens of national acts, including at Music at the Intersection, the music festival taking place Sept. 10-12 throughout Grand Center.
"It'll be a very busy year under the Big Top," he says. "First and foremost, we want you to have fun, stay masked up, maintain social distancing and enjoy the show. Enjoy the arts and putting people back to work in the safest way possible."
Hansen says the Open Air Concert Series will run through late fall. It's then expected to move into the Dark Room at the Grandel, in a reimagined format.
The Grandel is approved to open under certain guidelines, he says. "We're ready to receive presenters."
Big venues return
The Fox Theatre is also ready to do business again. The venue has been closed since the start of the pandemic.
Downey, the "STL Sounds at the Fabulous Fox" producer, is also general manager for MetroTix, which sells tickets for the Fox, the Sheldon Concert Hall, the Grandel and other venues, and says the outlook is hopeful.
"It's a relief in a sense," he says. "But we've all got a long way to go. We're starting at zero again."
"STL Sounds" begins April 17 with "City Showcase: Comedy at the Fox" with Rafe Williams, Tina Dybal, Larry Greene, Jovan Gibbs, Reggie Edwards and Angela Smith, hosted by Chris Denman of "We Are Live."
Williams says it's an amazing opportunity.
"It's a true honor to perform for the first time at the legendary Fox Theatre on a stacked lineup with some of the best comedians our city has to offer," he says. "I think people are ready to have a fun and safe time and see an iconic venue reopen. Buy some tickets and help us sell it out.
"It is socially distanced and limited capacity, but years from now, when we all tell our grandkids we did a sold-out show at the Fox, we will leave that first part out."
Other shows in the series include Funky Butt Brass Band (April 23), Alligator Wine (May 8), the Mighty Pines (May 14) and Superjam (May 22).
Concerts will be socially distanced with pod seating, mandatory face coverings and enhanced cleaning procedures.
"We said, 'Let's do something at 250 seats and see how it goes.' We have a need to do something, and that creates opportunity," Downey says. "Normally we're not booking for 250 because the numbers don't make sense, but there's a need to be filled."
Filling that need with St. Louis acts worked out perfectly for Downey, who calls St. Louis a music town full of tremendous players.
"Why not take some of the best of them and give them the opportunity to play one of the most iconic stages in town?" Downey says. "This is a step in the right direction and a sign of a much better 2021. I'm looking forward to it."
The Old Rock House doesn't yet have a reopening date, but Old Rock House Presents had already been working with Chesterfield Amphitheater on some of its bigger outdoor shows during previous summers.
"There's a lot of people looking to play outdoor shows, and Chesterfield Amphitheater is a really nice venue," says the Old Rock House's Weber. "They're great to work with, and we think their safety requirements match what I'm trying to do. I trust working with them. I think we can put on concerts in the safest possible way there."
Allman Betts Band and Samantha Fish, both veterans of Old Rock House, were recently booked at Chesterfield Amphitheater for April 18 and April 27, respectively. Jamey Johnson is also on the schedule with a sold-out show June 24, rescheduled from 2020.
Weber says more upcoming shows are confirmed and that Old Rock House Presents is also looking to book shows at the Big Top.
The Old Rock House will ease into reopening in late summer or fall.
"Lord willing, we can act like a concert venue again," says Weber. He isn't looking to do more of the low-capacity shows that the venue presented last time it reopened. "Those were 50 people. There's just no way to make money, and there are better options. We're all learning new things and trying the best we can to keep everyone safe. The focus is figuring out ways for people to come out and enjoy music safely and comfortably. Otherwise, none of this makes sense."
Jason Baucom, Chesterfield Amphitheater's superintendent of arts and entertainment, says concertgoing there "will be as close to a normal concert experience people have had in a long time. We're all anxious to get back out there and excited to offer actual concerts in a concert venue — give them that experience they're used to. We just ask they follow guidelines."
Chesterfield Amphitheater is hosting all-pod shows beginning this month with a capacity of 822 that includes general admission with social distancing on the lawn. In May, capacity will increase to 50%, still with distancing.
The amphitheater is celebrating its 10th anniversary and hasn't seen a concert since Cody Johnson in 2019.
"We gotta make up for some lost time," Baucom says. "We're going to have a full slate — a lot of things on the docket. We've come a long way in 10 years, and we want to celebrate it."
In addition to Old Rock House Presents, the amphitheater is working with promoters including Steve Litman Presents and Mammoth Presents. The venue is also producing concerts in-house, such as the free "Sounds of Summer" series featuring tribute bands.
"We try to be a good partner and make it easy to work with to bring great shows to the public," Baucom says.
'Quite a bit of comedy'
Todd Mitchell, vice president and general manager for Enterprise Center, has seen smaller venues take the lead on returning to concerts. The arena already has Blues hockey games with safety protocols.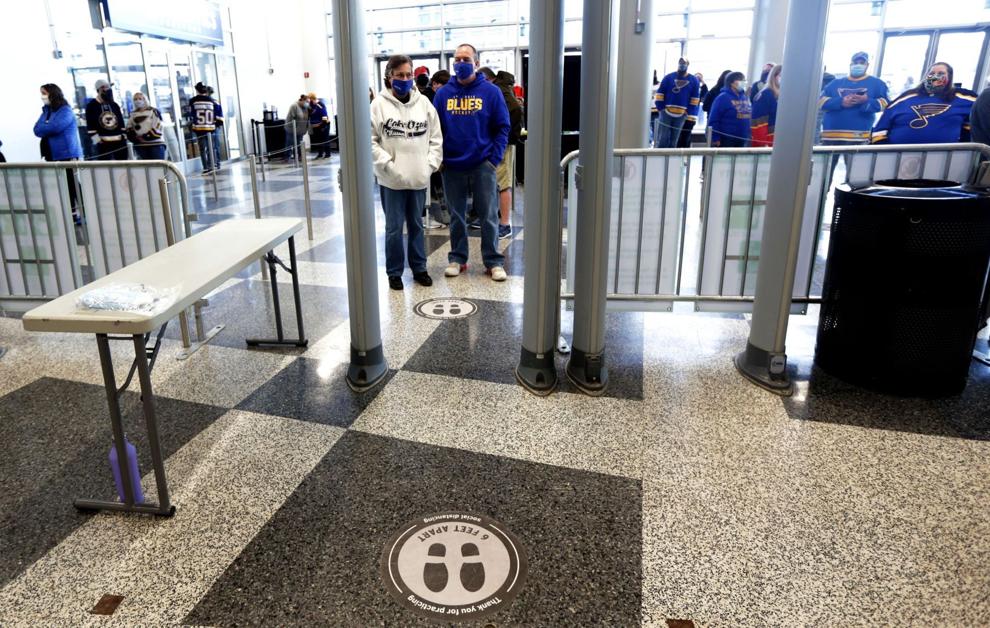 "It'll start with comedy," Mitchell says. "We're looking at quite a bit of comedy. It's less expensive to tour, you're using the house lights and house sound, and usually it's just the main act and the support act touring together, and there's not a lot of COVID risk. ... You don't need to sell as many tickets to make it work."
The promoter of Mike Epps' tour reached out to Enterprise Center about the show that would restart the venue's concerts.
"We have a history of shows together, and the promoter (North American Entertainment Group) has history in St. Louis," Mitchell says. "He said, 'Mike would like to do some shows.' In order for us to make it work, we're doing in-the-round with social distancing, pod seating and we can make the shows work financially."
Capacity for concerts and Blues games is about 4,500. Regular capacity is 18,096 for hockey and nearly 22,000 for basketball, concerts and other events with floor seating.
The venue is contemplating more new shows for the summer and fall.
"If any other shows come to us and want to do the same thing (as with the comedy show), we'll look at those as well," Mitchell says.
Enterprise Center concerts that carried over from last year include Justin Bieber (July 25), Rage Against the Machine (July 9), Harry Styles (Sept. 15), Tobymac (Oct. 3), Andrea Bocelli (Oct. 17) and Luke Combs (Nov. 6). Elton John and the Weeknd's concerts moved to 2022.
Of the shows rescheduled for 2021, Mitchell says: "We're working with health officials and will produce as many shows as we can. We're working with tour organizers to play the dates out in a safe manner as soon as we can."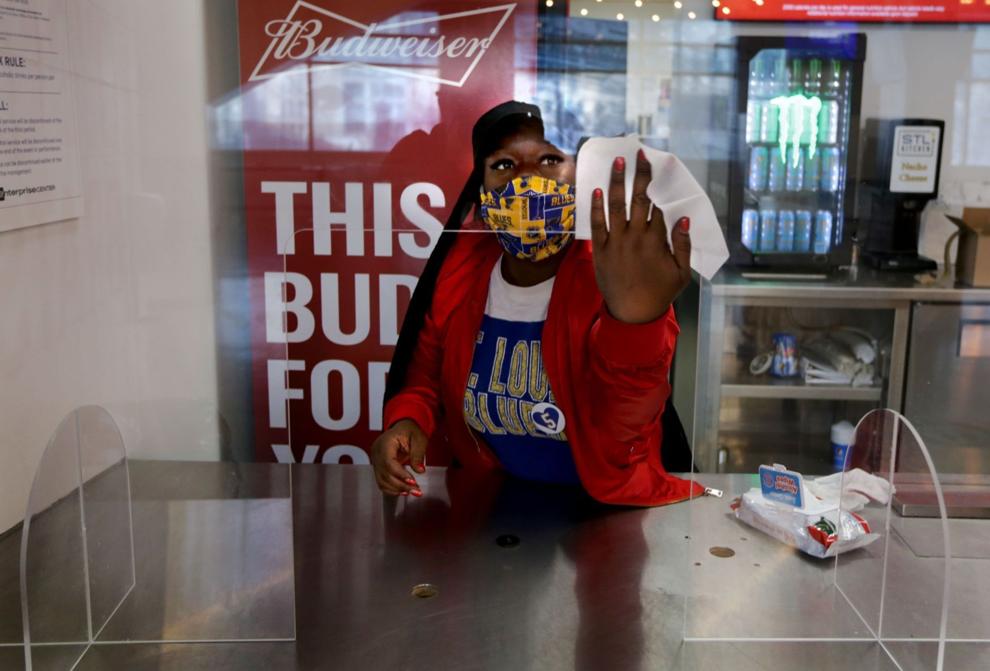 Other venues
Stifel Theatre, which adjoins Enterprise Center, could reopen in the fall. Rescheduled shows on the calendar include Jason Isbell (Nov. 30), Gabriel Iglesias (Oct. 16-17) and Ron White (Oct. 24). 2021's Frankie Valli show, which was set for June 17, has moved to 2022.
At River City Casino's Event Center, the 2021 calendar includes many shows moved from 2020: Rich Little (July 16), Vicki Lawrence and Mama (July 23), Robin Trower (Sept. 3-4), Tab Benoit (Aug. 19), George Thorogood (Sept. 7), Clint Black (Sept. 10) and Ozark Mountain Daredevils (Sept. 18).
Litman, of Steve Litman Presents, responsible for the majority of national concerts at River City Casino, expects the shows this year will take place — and at full capacity.
"Clearly, there is a lot of pent-up demand, and fans are truly excited for concerts to return," he says. "Assuming the country maintains the pandemic improvement trajectory we're on, I anticipate that we'll add more concerts in the fall and certainly in 2022.
Chaifetz Arena has Legends of Hip-Hop (Oct. 16) and Lauren Daigle (Oct. 30) still on the schedule. "We remain optimistic with continued vaccine rollout and decreasing COVID-19 numbers that we can get back to hosting events soon," the venue said in a statement. "The 2021 calendar of events remains tentative ... (and) we will release updates to those events as they become available."
It remains to be seen how most rescheduled concerts will ultimately play out. Kenny Chesney's Busch Stadium show moved from 2020 to 2021 to 2022, but the Mötley Crüe and Def Leppard show July 6 is still on the schedule.
Hollywood Casino Amphitheatre's 2020 season largely moved to 2021, with summer shows including Maroon 5 (Aug. 20), Santana and Earth, Wind and Fire (July 2), Backstreet Boys (Aug. 1), Chicago (June 22), Thomas Rhett (July 16) and Matchbox Twenty (Aug. 21). Nearby St. Louis Music Park, which had been scheduled to debut in May 2020, never saw its grand opening; its shows also moved to 2021, including Goo Goo Dolls (July 30), Wilco (Aug. 13), Blackberry Smoke (July 16) and Lindsey Sterling (Aug. 7).
Tickets for postponed shows originally were sold at full capacity. So seating must return to full capacity before the shows can happen.
A statement from concert producer Live Nation, which oversees bookings at Hollywood Casino Amphitheatre and St. Louis Music Park: "While events will require regular capacity to really function, we are grateful for the ongoing direction of many of state and local officials and are looking forward to working together on a plan to get to shows with regular capacity as soon as we can."
Though questions remain about some 2021 concerts, Mitchell, of Enterprise Center, looks forward to next year.
"The 2022 calendar year will be a very robust touring year for our building and all the buildings in St. Louis and nationwide," he says. "Artists sitting on the sidelines have been waiting to tour for over a year now."
---
SLSO brings live music back to Powell Hall
Photos: St. Louis Symphony Orchestra brings live music back to Powell Hall
Live music returns to Powell Hall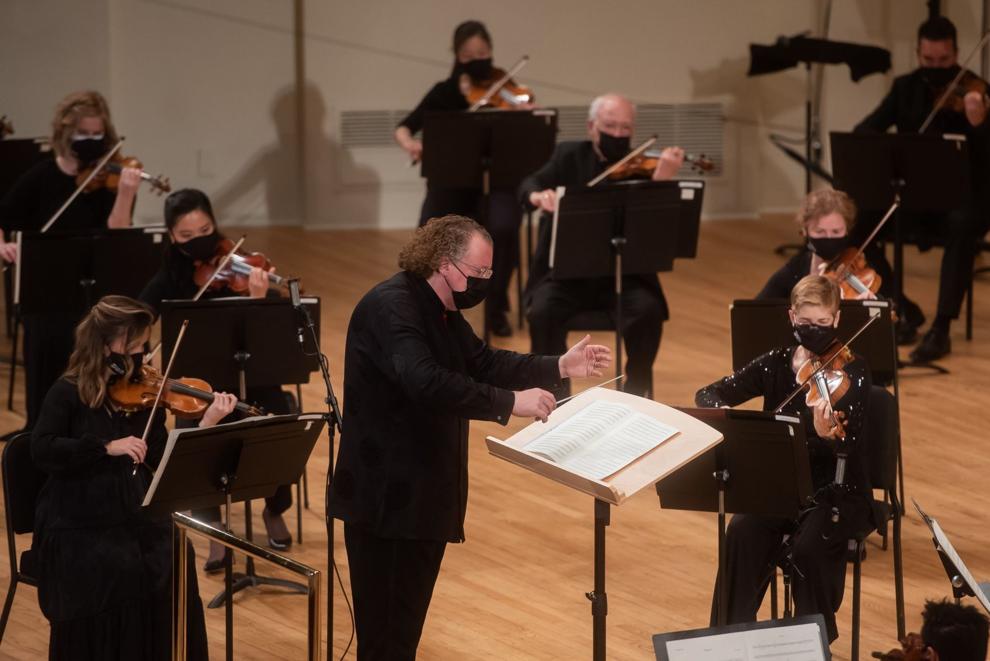 Live music returns to Powell Hall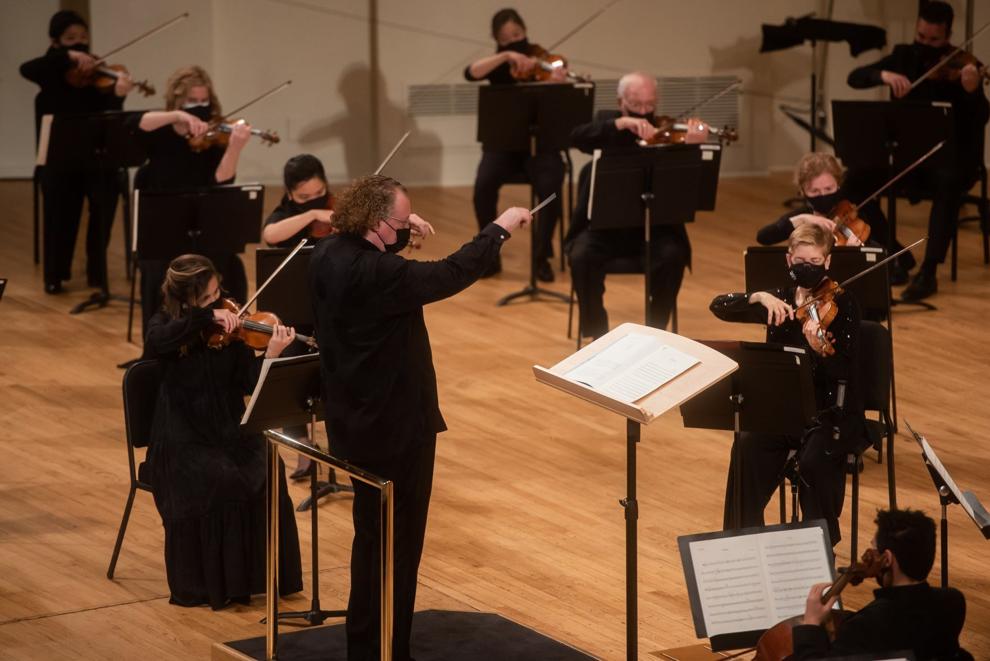 Live music returns to Powell Hall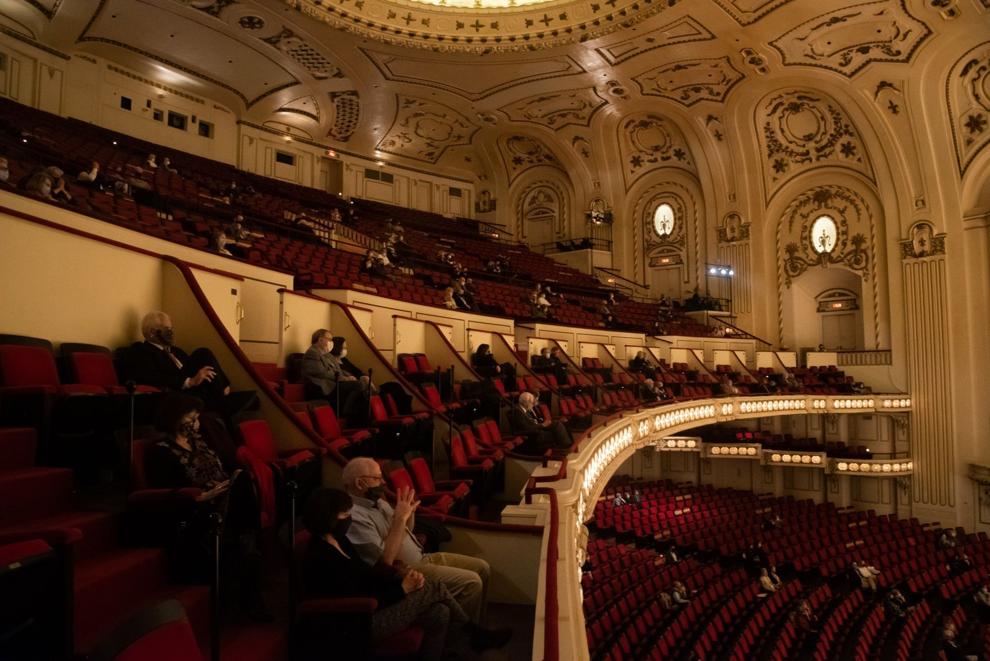 Live music returns to Powell Hall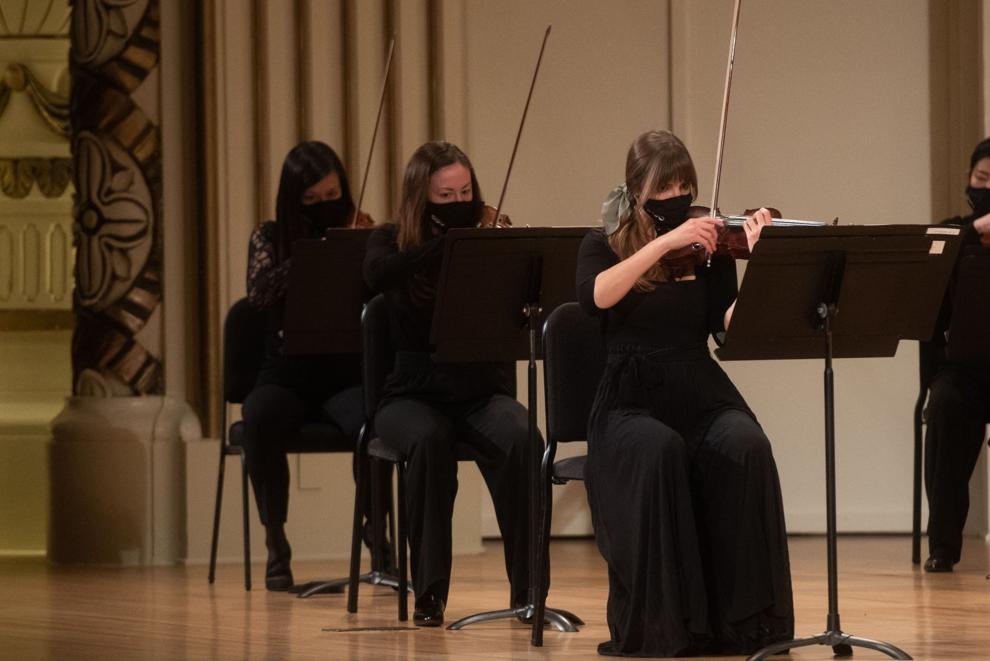 Live music returns to Powell Hall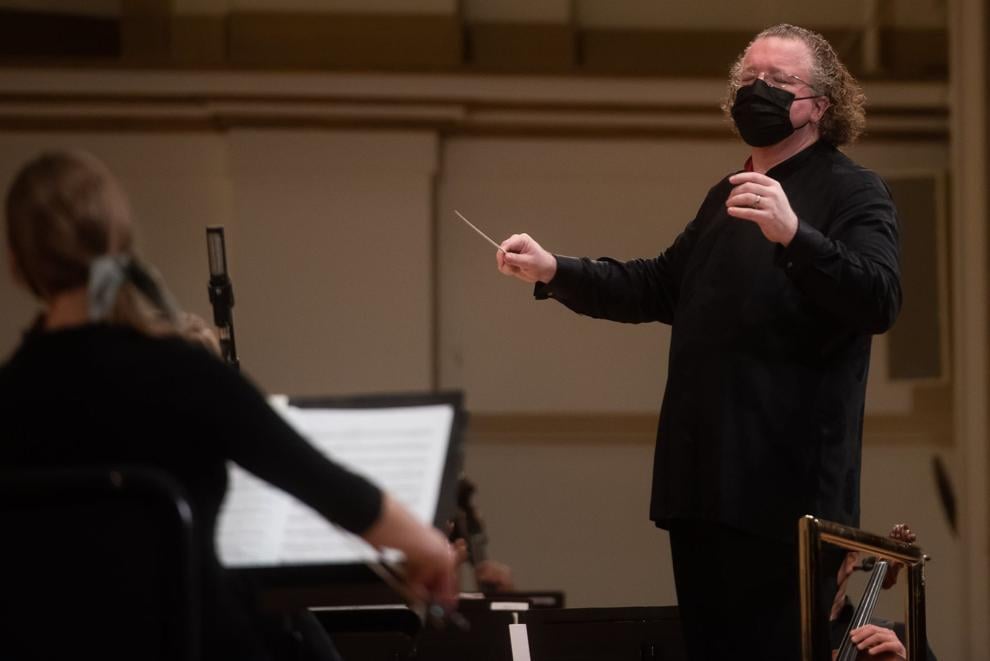 Live music returns to Powell Hall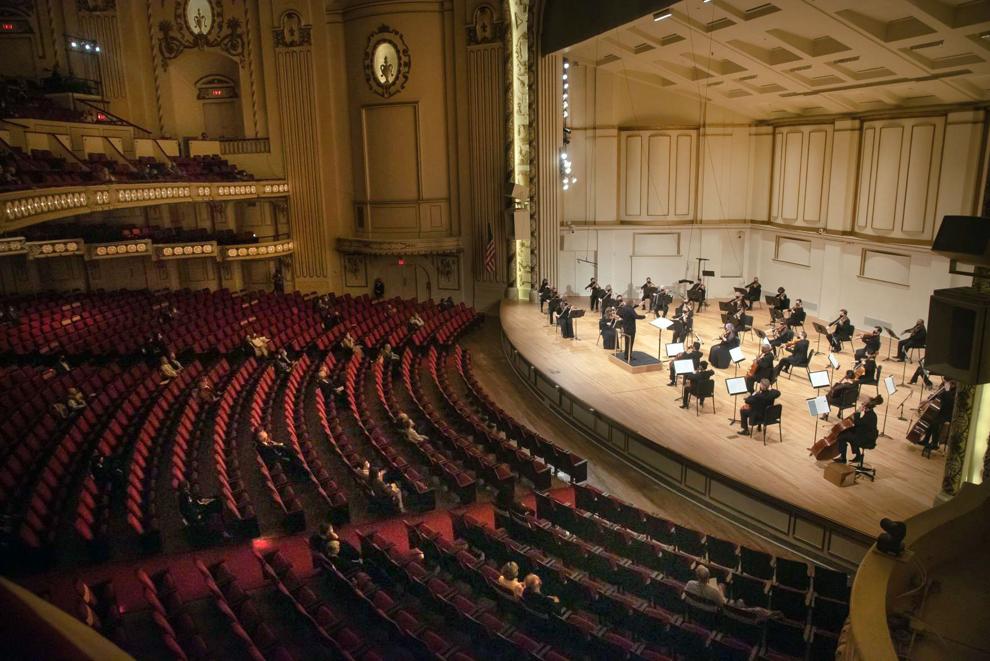 Live music returns to Powell Hall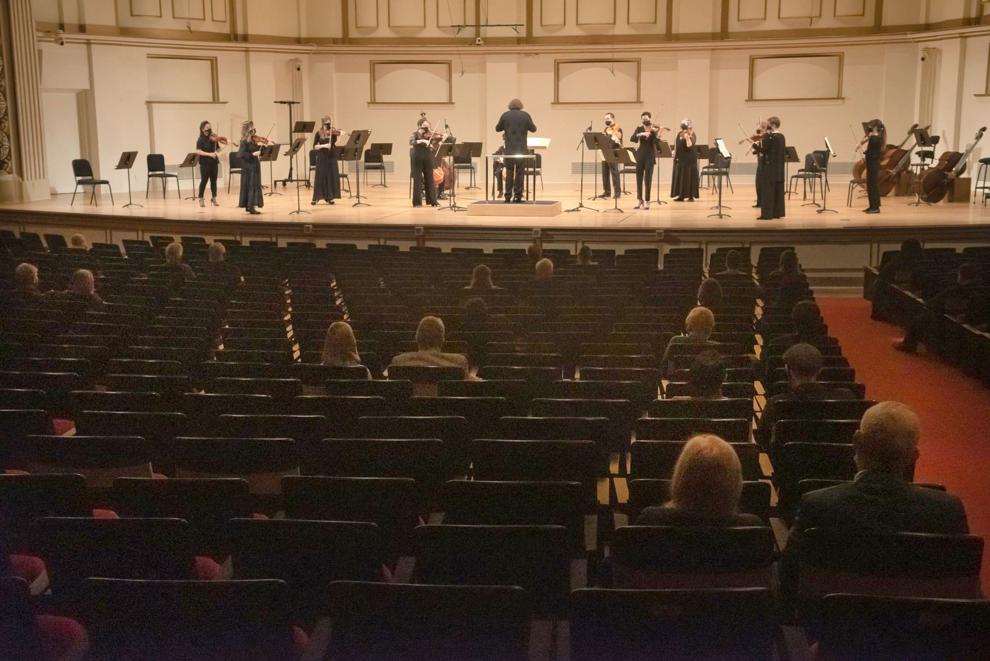 Live music returns to Powell Hall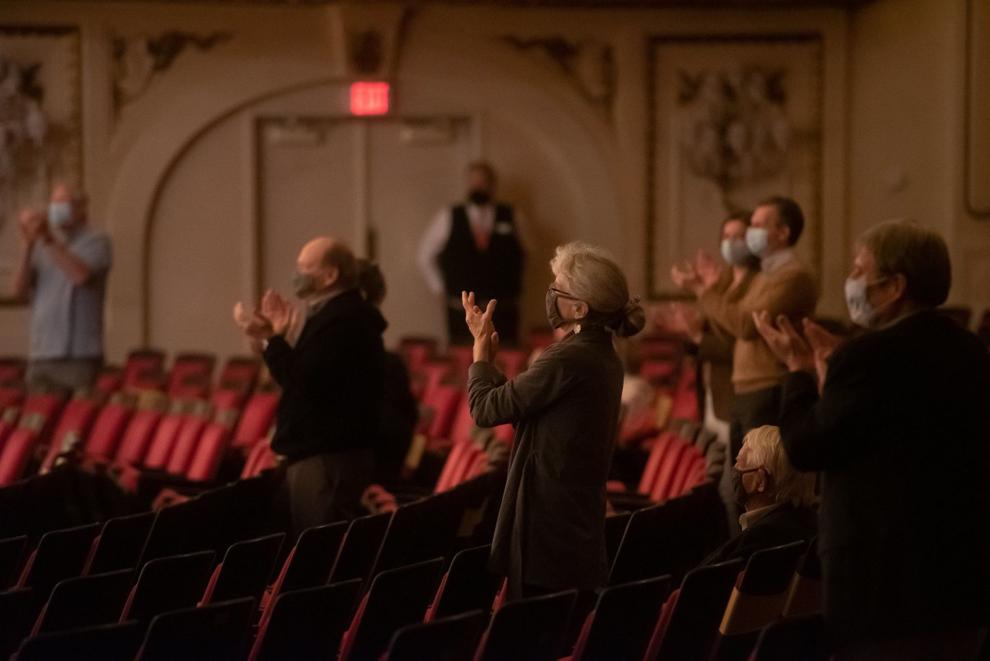 Live music returns to Powell Hall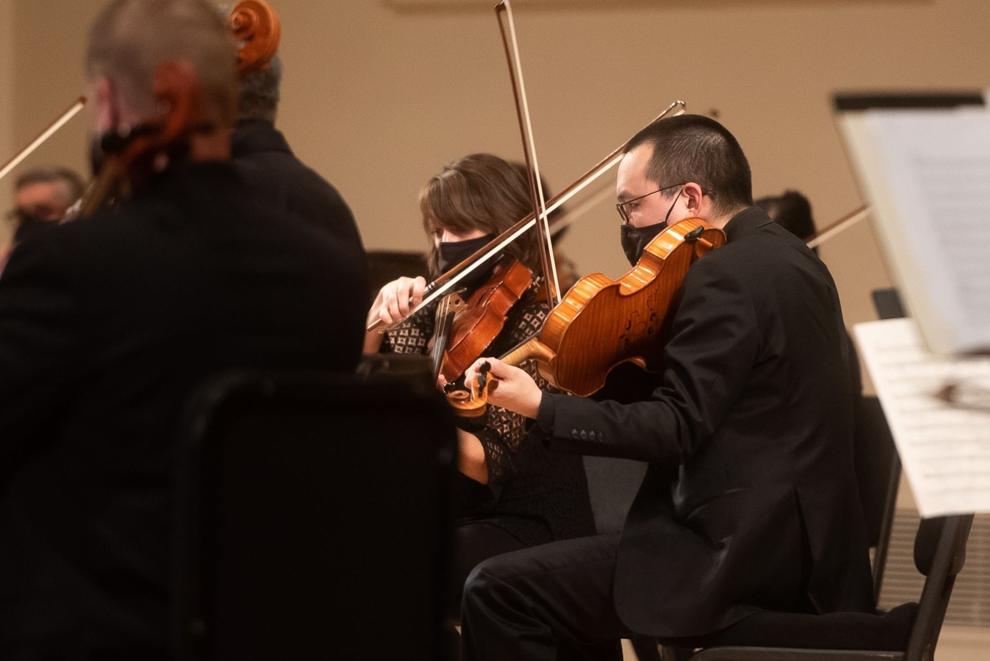 Live music returns to Powell Hall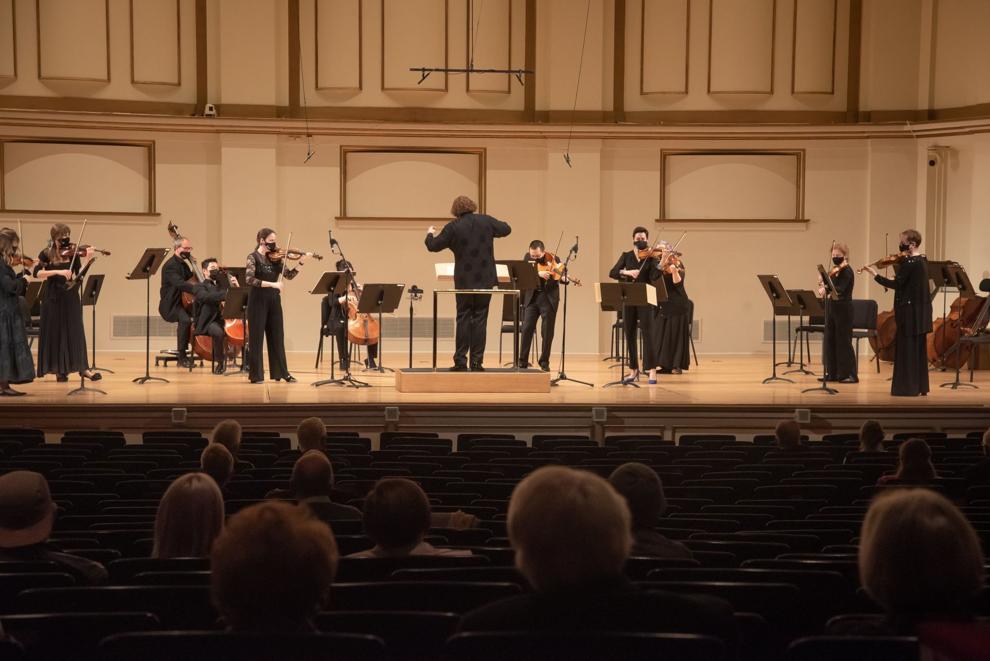 Live music returns to Powell Hall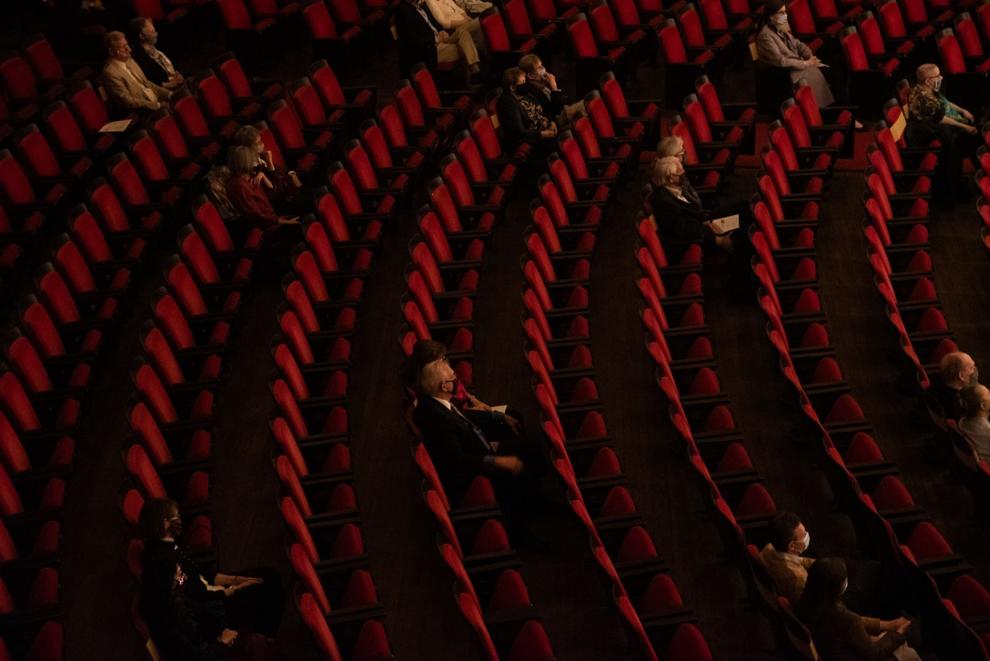 Live music returns to Powell Hall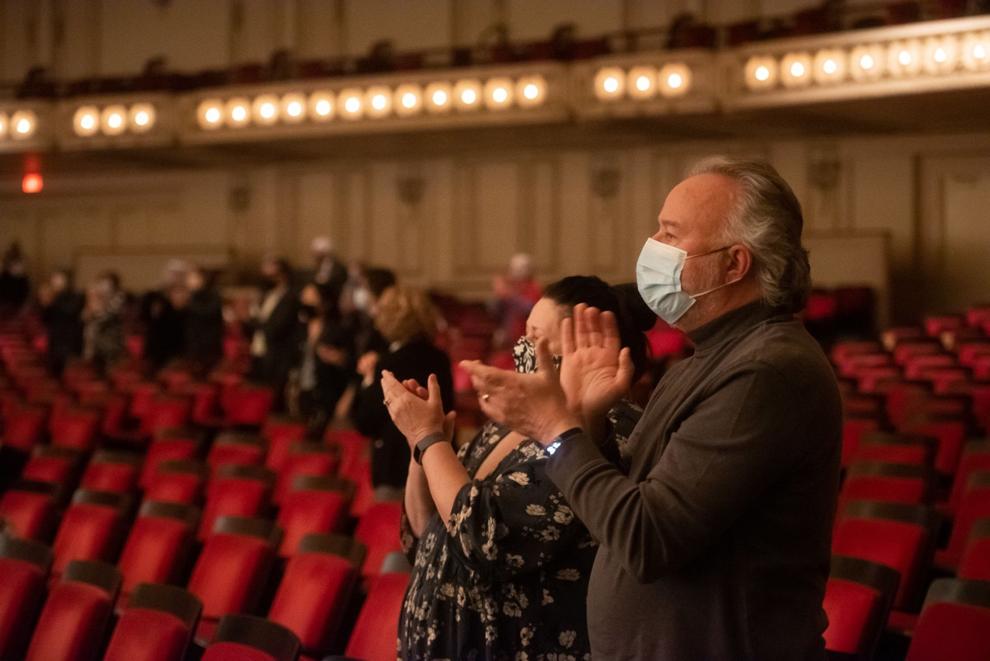 Live music returns to Powell Hall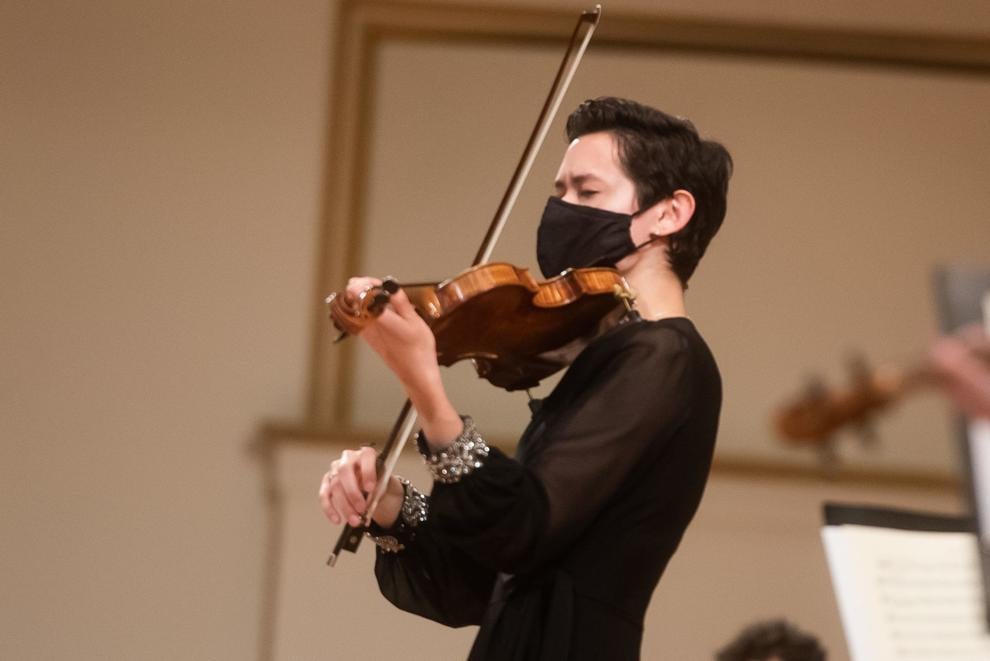 Live music returns to Powell Hall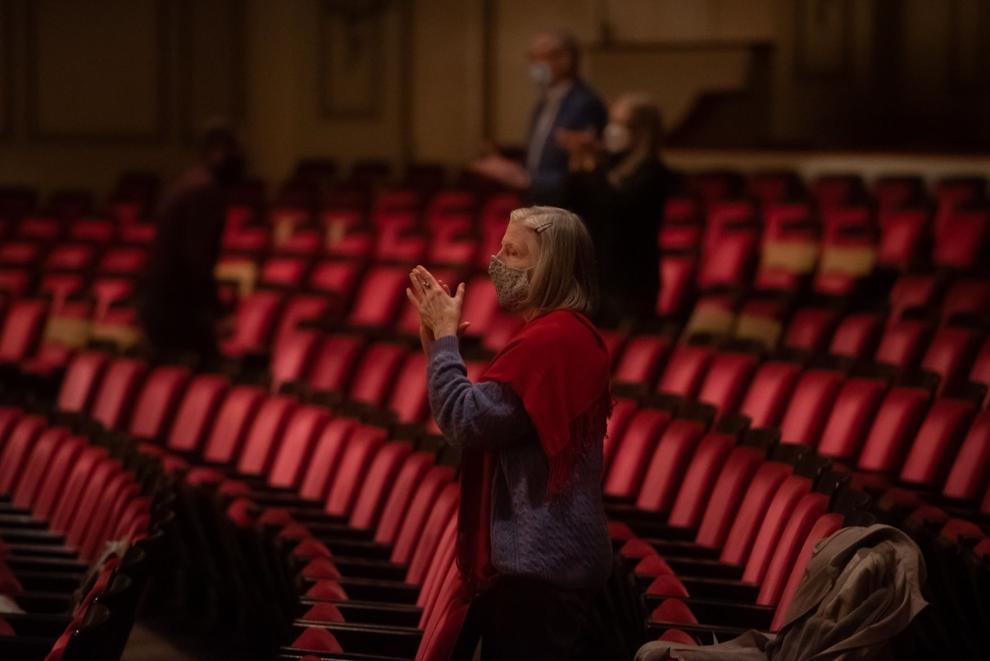 Live music returns to Powell Hall
Live music returns to Powell Hall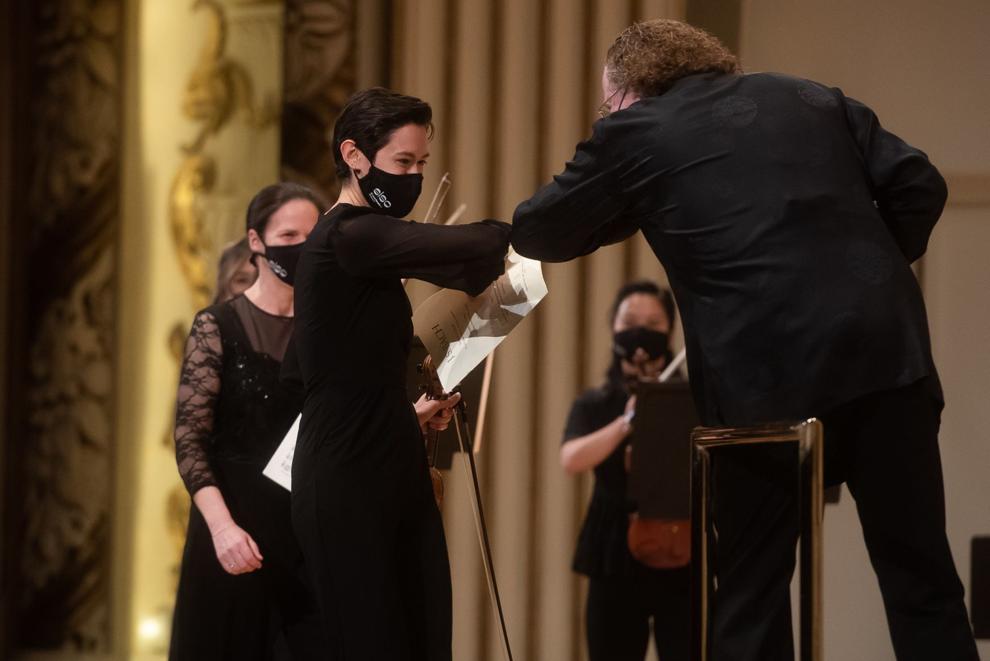 Live music returns to Powell Hall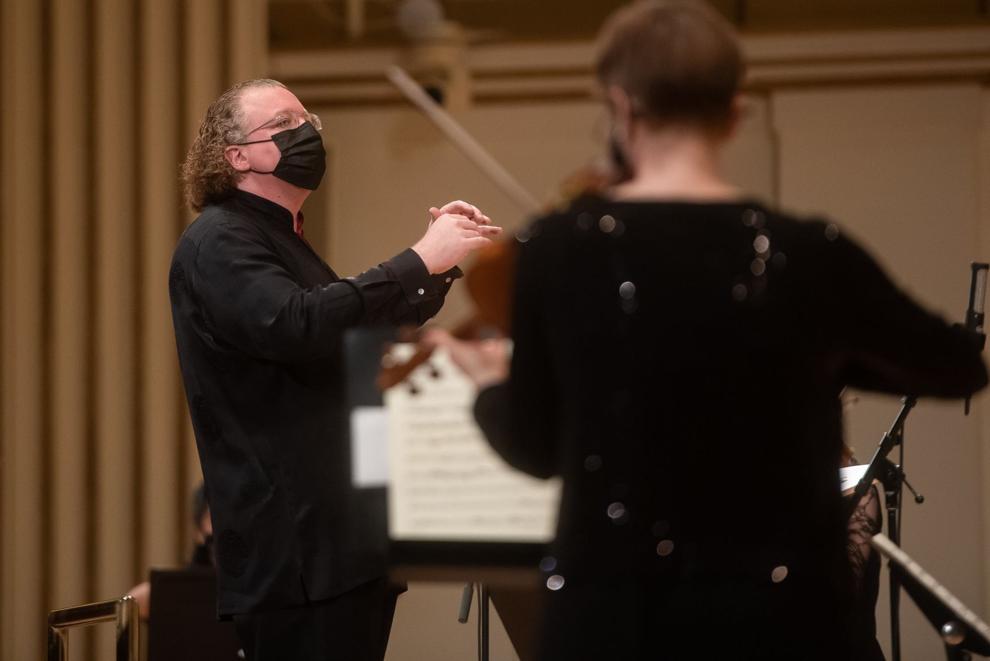 Live music returns to Powell Hall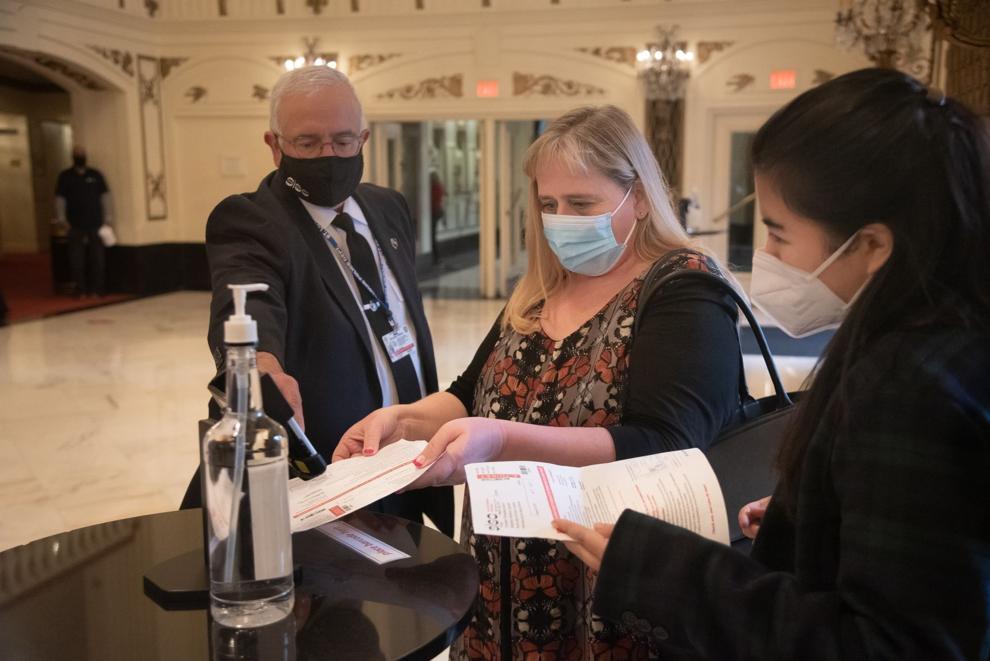 Live music returns to Powell Hall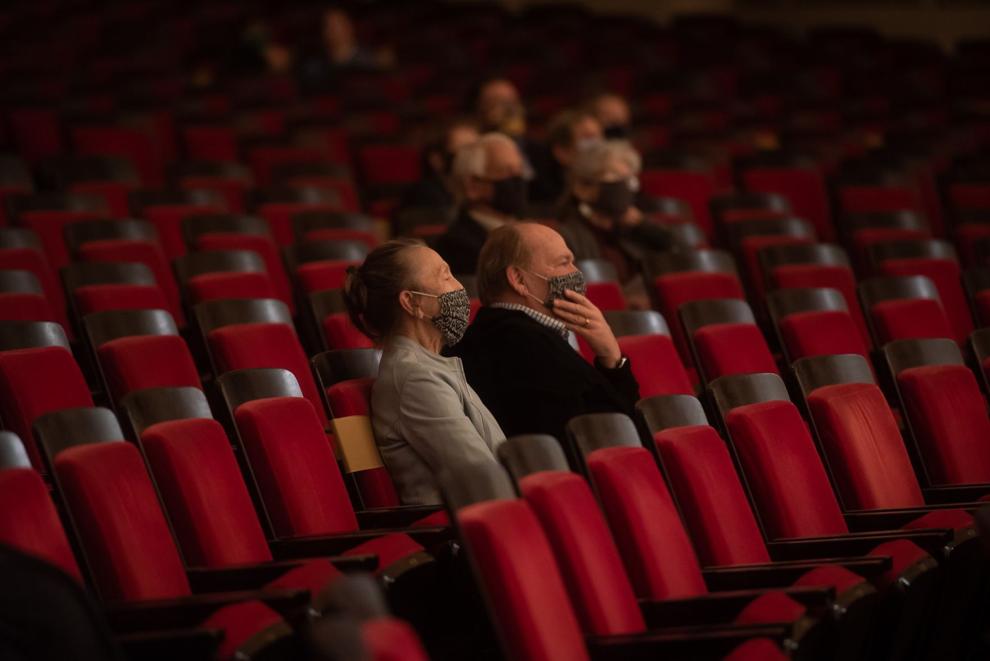 Live music returns to Powell Hall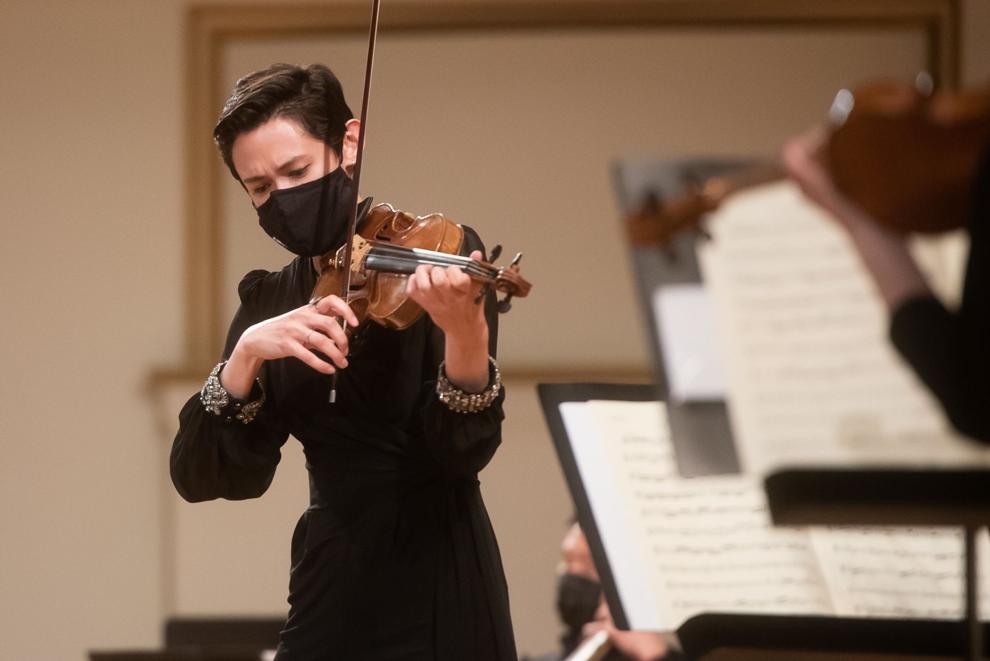 Live music returns to Powell Hall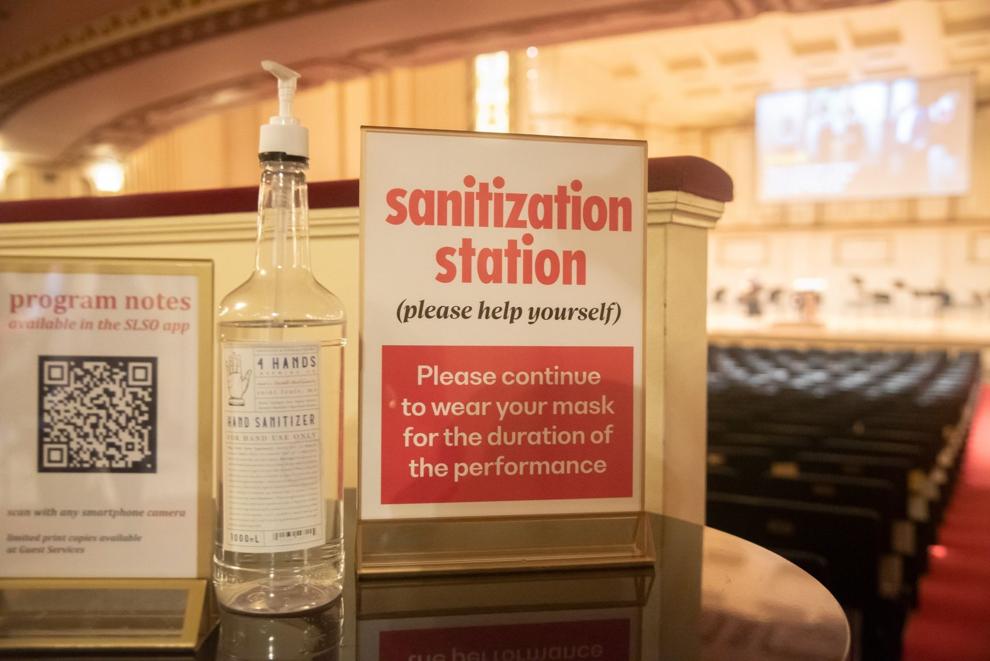 Live music returns to Powell Hall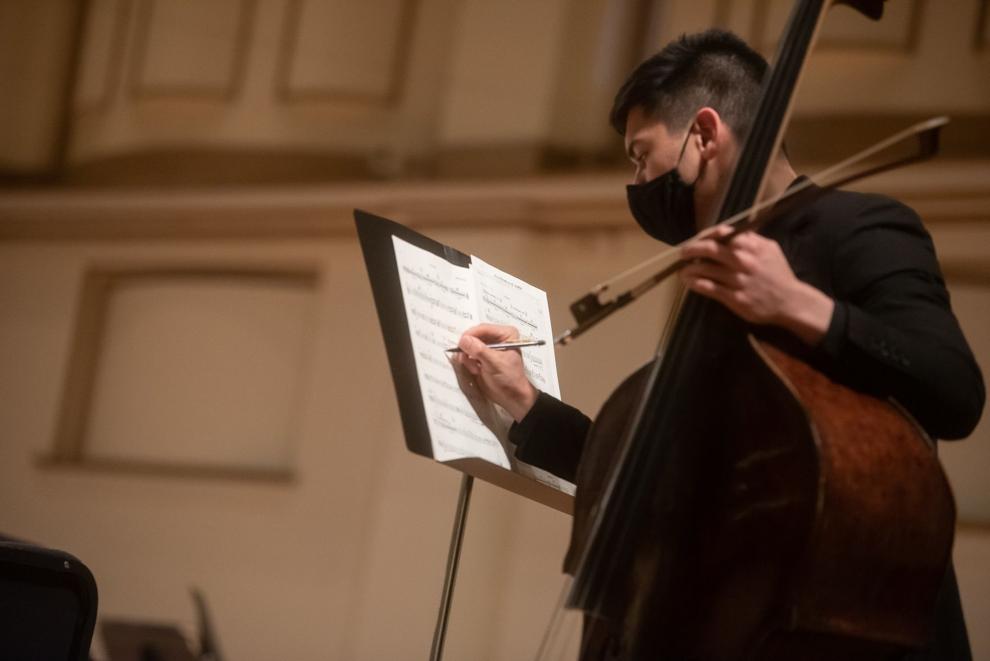 Live music returns to Powell Hall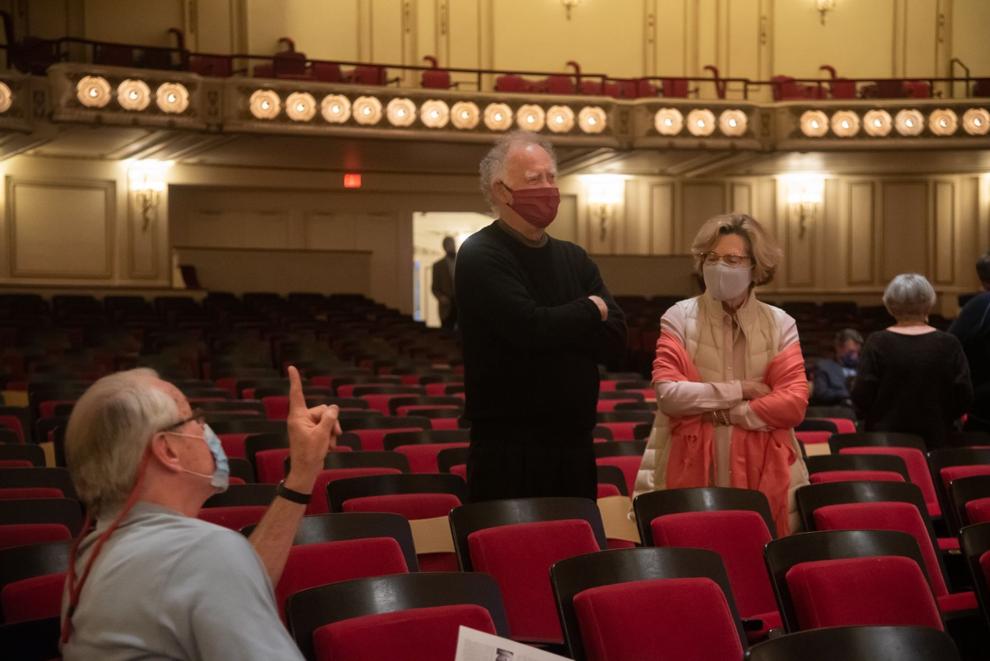 Live music returns to Powell Hall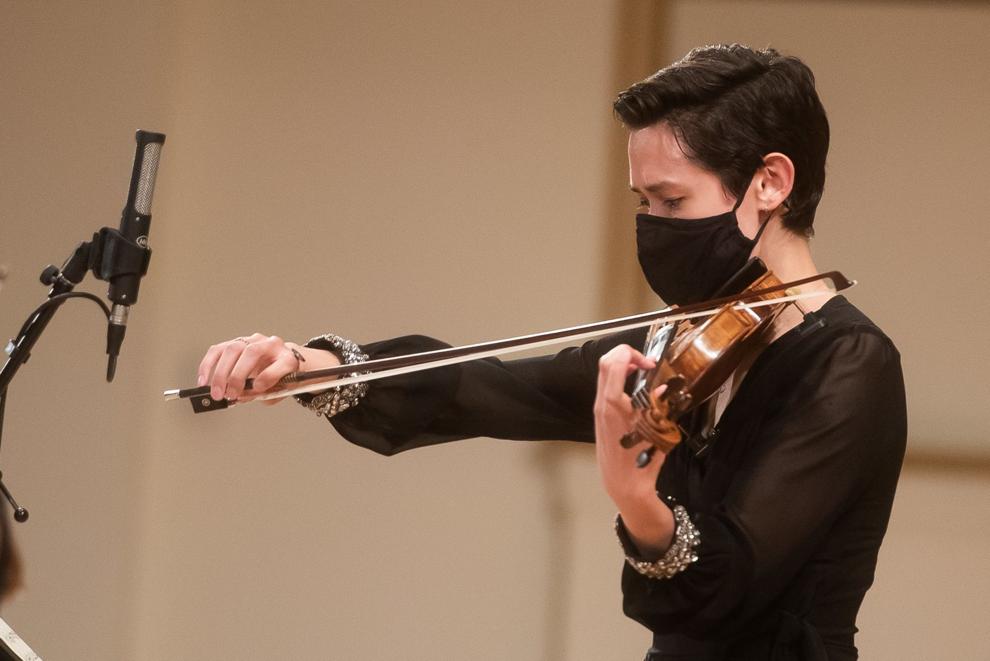 Live music returns to Powell Hall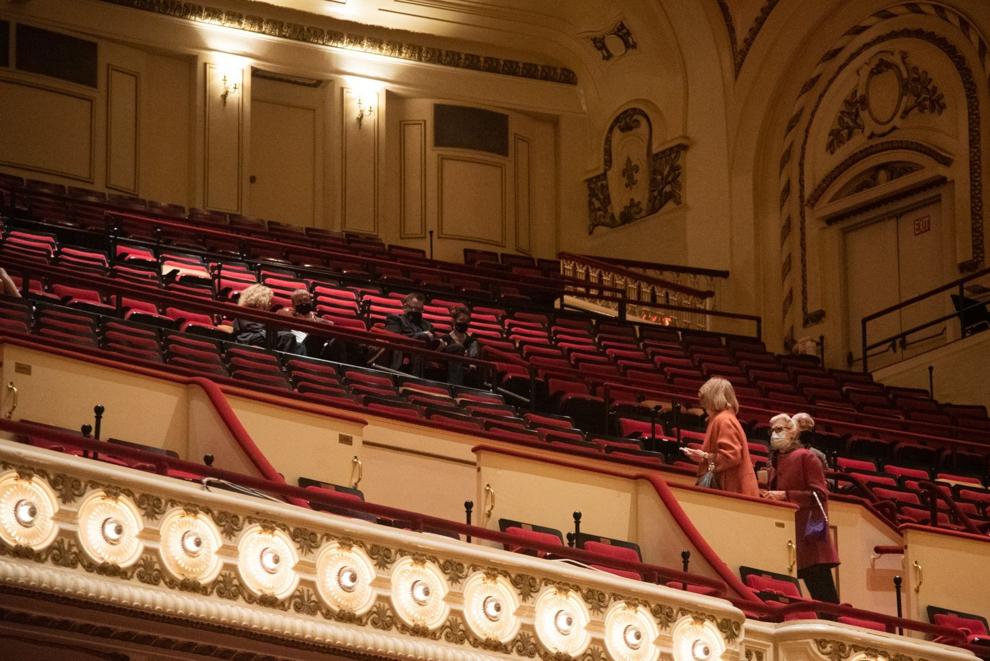 Live music returns to Powell Hall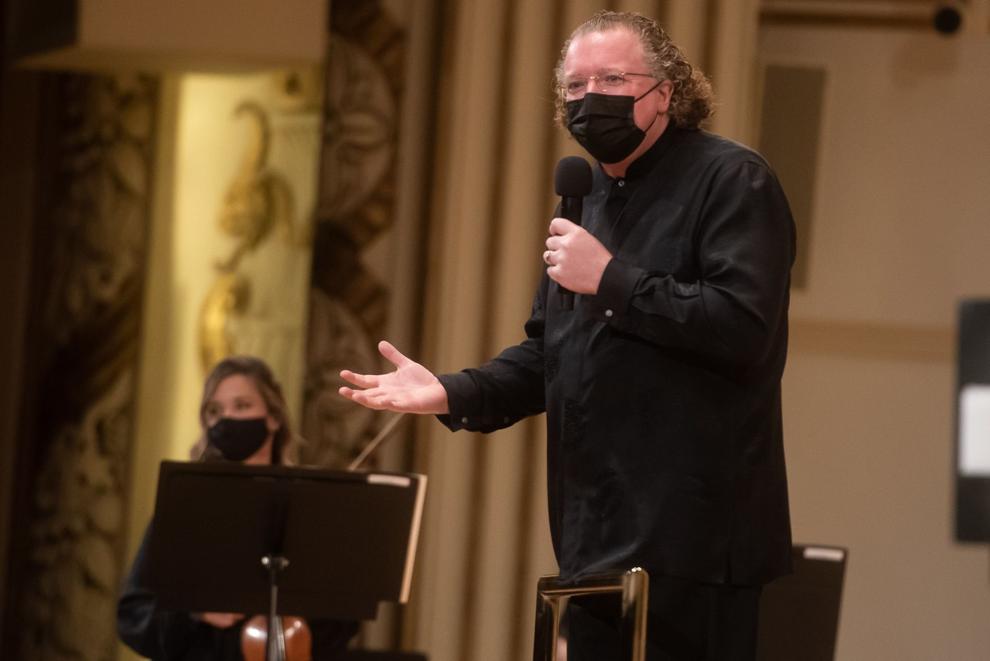 Live music returns to Powell Hall