The Missouri History Museum has spotlighted elements of St. Louis' rich musical heritage before, but now it's really turning up the volume. 
"St. Louis Sound," a 6,000-square-foot exhibition opening this weekend, ambitiously covers local music from the late 1800s to the 2000s. A grand opening event Aug. 28-29 includes performances by artists including Murphy Lee, the Funky Butt Brass Band, the St. Louis Symphony Orchestra and Red & Black Brass Band.
"Our goal with this exhibit is for it to serve as an introduction to St. Louis popular music history, anything and everything, all in one place," says Andrew Wanko, the museum's public historian and content lead. "We want to have something for everyone. We're really talking about a wide variety of things."
He believes St. Louis belongs on the metaphorical Mount Rushmore of musical cities, and "St. Louis Sound" demonstrates why.
"I want people to take away that St. Louis is a critical piece of every musical genre you can think of," Wanko says. "St. Louis has produced countless incredible artists who weren't just popular but shaped musical genres going back to Scott Joplin. It's amazing when you look across genres how St. Louis is a key player."
Wanko thinks St. Louis' music history deserves more celebration, but it's difficult because there isn't one definitive sound. Country music, for example, is synonymous with Nashville, Tennessee.
"It's hard to pin down one sound that's the St. Louis sound," he says.
Nearly 200 artifacts from musicians, songwriters and notable venues help to tell the story in "St. Louis Sound," beginning with "The St. Louis Foil," the oldest surviving sound recording. 
"The St. Louis Foil" was recorded in 1878 by St. Louis journalist Thomas Mason, using Thomas Edison's new phonograph. Tin foil was used to make the recording, which is on loan from the Museum of Innovation & Science in Schenectady, New York.
"This thing has survived for 150 years," Wanko says. "It's amazing it's still around. It's weird to think it's the ancestor to any of the music any of us have ever heard. It's a nice starting place for the exhibit."
More modern artifacts, such as a microphone used during recordings by Nelly and the St. Lunatics and a Cardinals jersey autographed by Murphy Lee, are also part of the display. Nelly's video for "Country Grammar," released in 2000, plays on a loop on an 8-foot screen.
"That alone was such a wonderful slice of St. Louis life," Wanko says. "I want to reintroduce people to that."
A flashy, revealing dress is on loan from the Tina Turner Museum at Flagg Grove School in Brownsville, Tennessee. The hand-beaded dress, created by fashion icon Bob Mackie, was worn by Turner in 1982 on "The Tonight Show," before relaunching her career with her "Private Dancer" album, Wanko says. "Only Tina Turner could pull this dress off."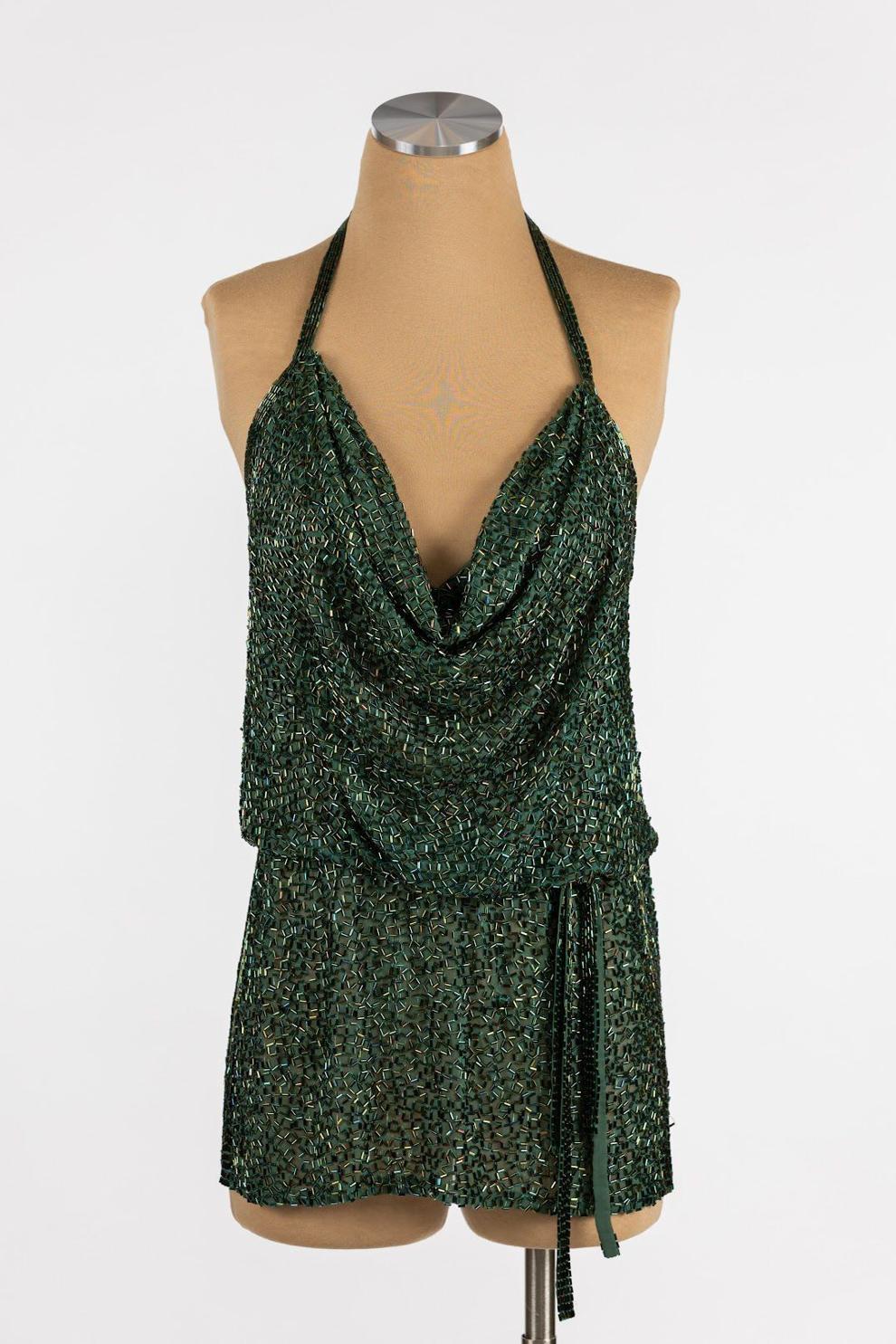 Other pieces from Turner's early career are on view, including the marquee letters from Club Imperial in north St. Louis, where Ike & Tina Turner performed. Turner moved to St. Louis as a teenager and graduated from Sumner High School.
Chuck Berry and Johnnie Johnson are represented with a guitar, on loan from Berry's estate, and Johnson's piano, part of the Missouri History Museum's collection. This is the first time the piano has been on display here.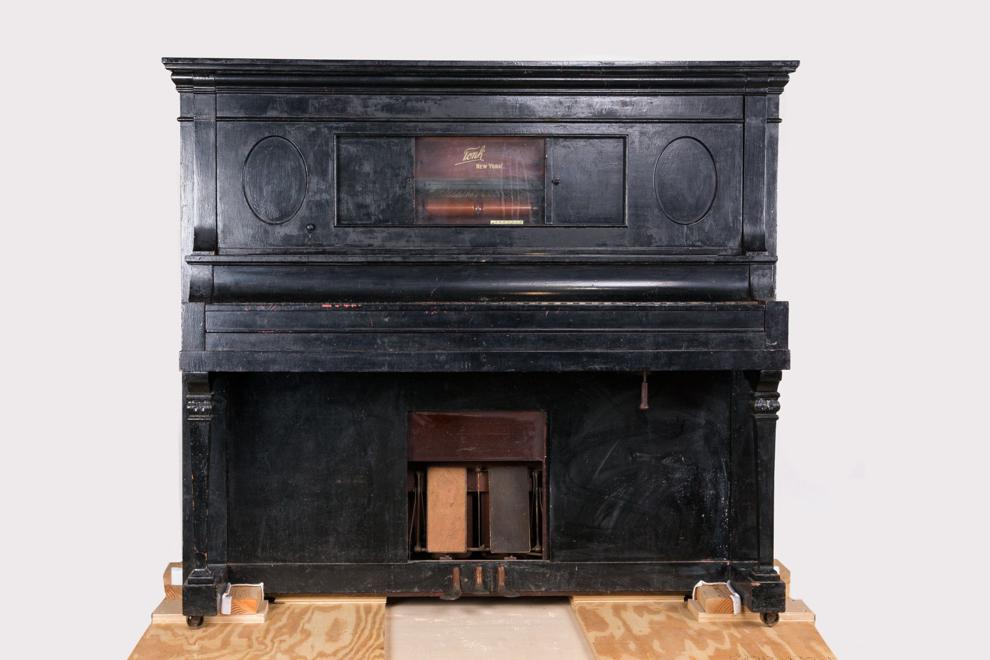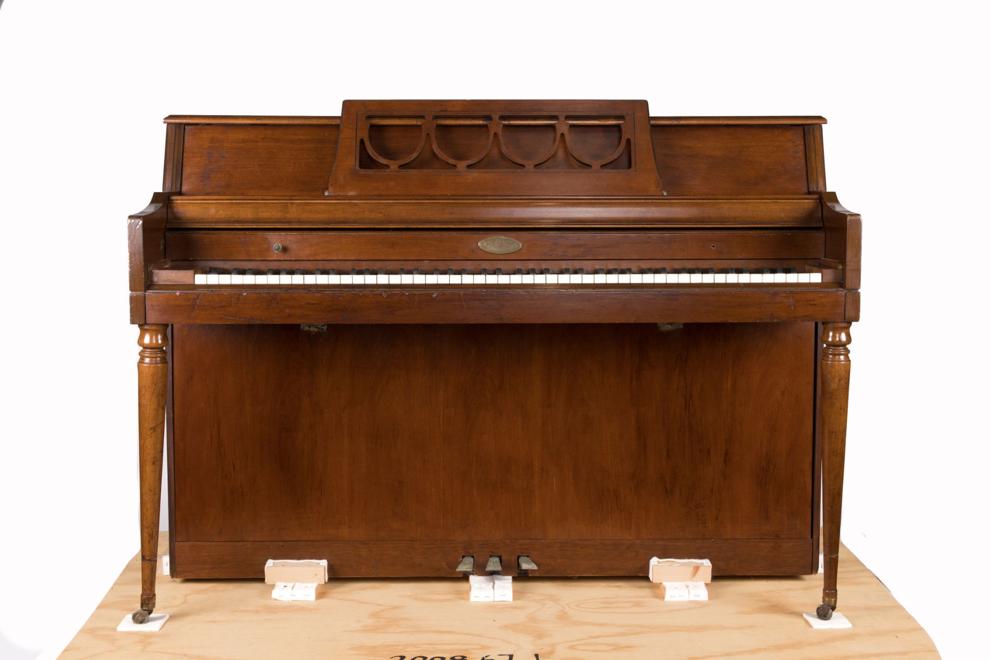 Another piano on view belonged to Henry Townsend and had been donated to the museum by his son, Alonzo. The piano arrived with damage and was restored, and this exhibition will be its first time on view.
Instruments from renowned trumpeters Miles Davis and Clark Terry — both winners of Grammy's lifetime achievement award — are included in the exhibition. Davis' trumpet is on loan from his family; Terry's is from a local collector.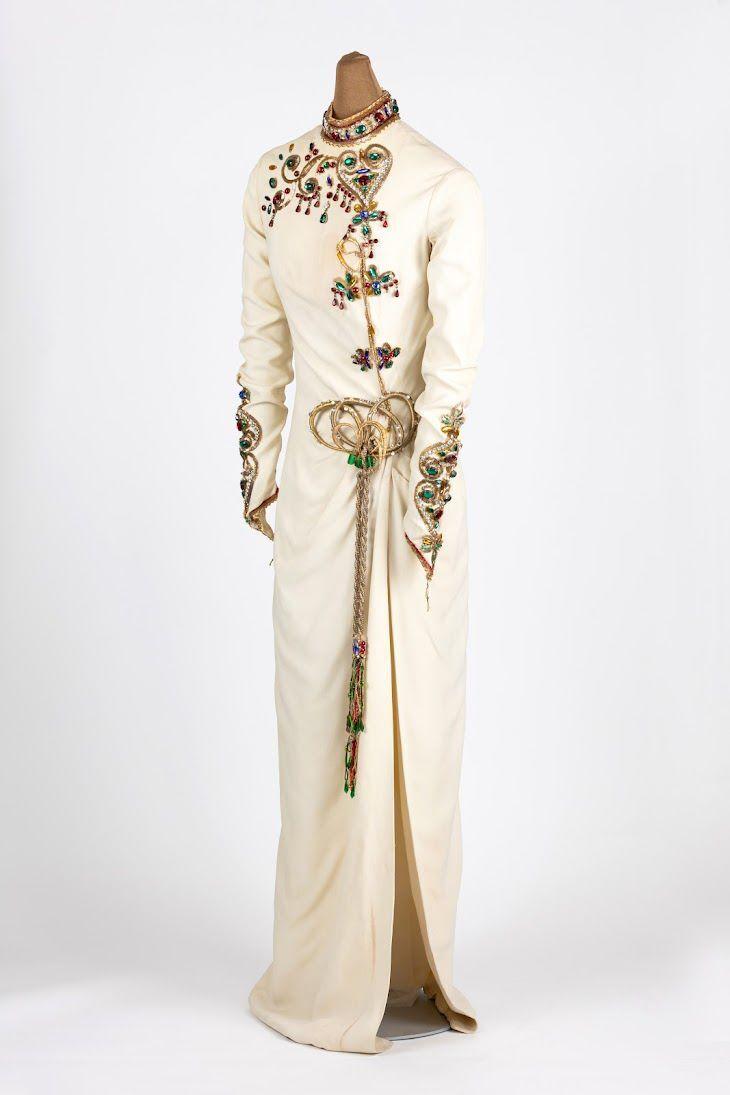 Mary Strauss, a co-owner of the Fox Theatre and an avid collector of Josephine Baker memorabilia, contributed one of the St. Louis-born dancer's dresses.
Fans of the famed Mississippi Nights will want to take photos with the sign from the Laclede's Landing club, which closed in 2007. The sign was pulled from the garage of the venue's owner, Rich Frame, and his wife, Mary. There's also a jacket that had been worn by Andy Mayberry, the club's music manager.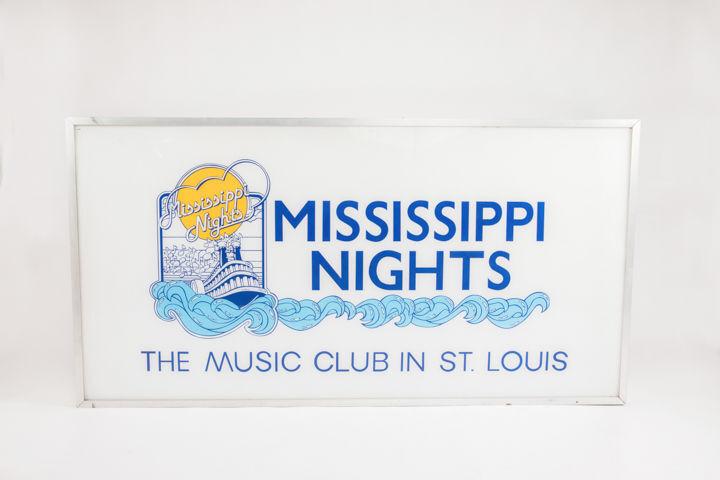 Overlooked St. Louis rapper Dangerous D is included with his 1986 record, "Power of Soul," which Wanko says was the first rap record released by a St. Louis artist. The DJ on the record is Charlie Chan Soprano. The album was financed by Tom "Papa" Ray, a St. Louis radio personality and owner of Vintage Vinyl. 
"These sorts of artifacts are the types of things I fell in love with — the really exciting local stories that we're showcasing for the first time," Wanko says.
Other notable items in the exhibition:
• A Riverport Amphitheater (now Hollywood Casino Amphitheatre) seat back from the infamous Riverport Riot — accompanied by a mugshot of Axl Rose of Guns N' Roses
• Guitars from Jeff Tweedy and Jay Farrar of Uncle Tupelo
• A Versace performance jacket worn by Miles Davis in Paris during his penultimate concert
• Fontella Bass' gold record for "Rescue Me," on loan from her daughter
• A Willie Mae Ford Smith choir robe, as seen in the 1982 documentary "Say Amen, Somebody"
• A streetlamp from Gaslight Square, St. Louis' legendary Gaslight Square arts and entertainment district of the 1950s and '60s
• A replica costume from hip-hop group the Rocket Dancers
• A David Peaston stage outfit courtesy of his wife, Marilyn
The idea for "St. Louis Sound" goes back to 2013. Wanko realized an exhibition of this scale would be a huge undertaking and didn't rush it.
"I had more fun than with any other project," he says. "There are a lot of incredible things in the collection. I had to reach into the surrounding community to get people to get people to loan artifacts. I got to go to Nelly's recording studio and meet with fascinating people. I'm eternally grateful to the community for helping us."
The project required about 200 meetings and countless emails and phone calls.
The most difficult part of the process, Wanko says, was navigating the earlier music history, particularly with some of the blues and jazz artists whose work often wasn't well documented. He says only one picture exists of Peetie Wheatstraw, an East St. Louis blues musician from the 1930s.
"How do we talk about him in a really exciting way?" Wanko says. "It's tough making some of these feel exciting when there isn't a wealth of pictures or artifacts."
At the entrance to "St. Louis Sound" is a colorful mural by Chiara Andriole that depicts many of the artists whose stories are told inside.
Patrons can bring headphones and use their smartphones to scan QR codes, placed throughout the exhibition, and access additional content such as music.
What "St. Louis Sound" • When Aug. 28-Jan. 23; hours are 10 a.m.-5 p.m. Tuesday-Sunday • Where Missouri History Museum, 5700 Lindell Boulevard, Forest Park • How much Free • More info mohistory.org/museum