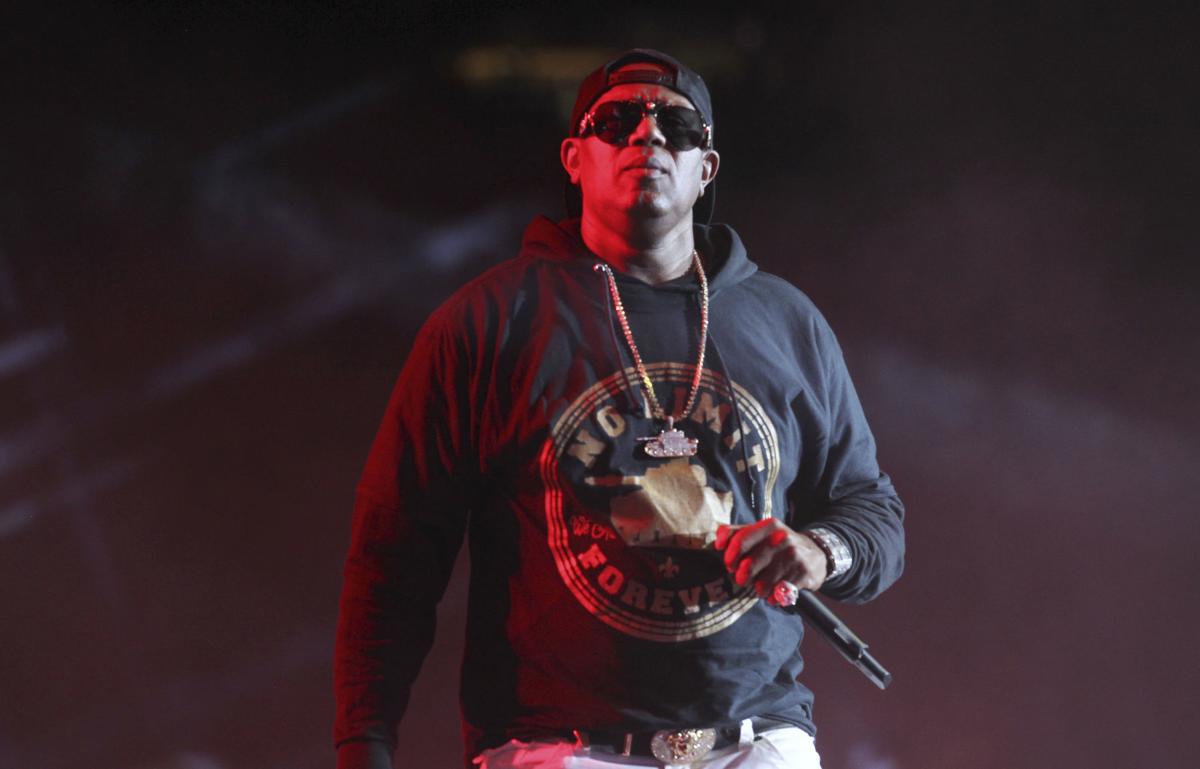 Apparently, there's a limit after all, as hip-hop fans saw Saturday night with the sold-out No Limit Reunion Tour at Chaifetz Arena. It was a messy and lackluster display marked by frequent booing and audience exits.
In what will go down as the most infamous concert in St. Louis in 2019, No Limit soldiers led by Master P with Mystikal, Silkk the Shocker, Fiend and Mia X brought a lazy, disorganized, cheap, unprepared ramshackle of a show to town. It would have been better suited for a grimy nightclub.
I'll say this up front. New Orleans-based No Limit is legend, a DIY role model of a record label that was uncompromising in bringing us new rap stars and making us say "Uhh!" like we never had before.
St. Louis was super-hyped over the return of the crew and came out ready to have a great time, dressed in every imaginable, maybe even unimaginable, camouflage outfit they could muster to go along with the No Limit Soldier thing. Was there even any camo left anywhere in the city? No.
St. Louis is also a tough concert town, and always has been. Give a St. Louis audience trash, and it'll respond appropriately. Such was the case at the No Limit Reunion Tour. It was as if the performers woke up Saturday afternoon, learned they had their first show in years and hit the stage.
Count me in with those who'd seen more than enough at a certain point. After watching Mia X and Mystikal deliver (and when has Mystikal ever not delivered?) it was a wrap for me. Stick around for what? I asked. The performers didn't care, and neither did I.
Social media had a field day, as expected. My timeline was ablaze. Here are some of my favorite reactions to Saturday night's show. Why not let you all have the last word on this one? 
Three days after the show, by the way, Master P posted to his Instagram, where he said No Limit has the best fans in the world thanks to St. Louis. He also mentioned no one got shot or killed at the show, as if it was expected someone would.