Rising star Maren Morris has become one of the "it" girls of country music — quite a feat, considering the genre is overrun with male performers.
With notable exceptions such as Morris, Miranda Lambert, Kacey Musgraves and Brandi Carlile, female country artists simply aren't as prominent. There wasn't a single woman on the CMA or ACM entertainer of the year lists.
Locally, neither the Country Megaticket at Hollywood Casino Amphitheatre nor WIL's Hot Country Nights series at Ballpark Village included a female headliner.
"I don't know why it's not so many girls," says Morris, whose new tour visits the Pageant on Thursday. "I think it's a trend that has been growing over the years. The country music landscape has changed so much."
Morris, whose "The Middle" with Zedd and Grey scored a Grammy nomination, worries young country fans who only hear male country artists on the radio will grow up thinking that's OK and expected.
"It's about keeping the torch lit and talking about it," she says.
But, she says, female artists are making strides. "There are more women in the Top 20, and I'm included in that. It's getting better — in waves. It's about educating ourselves and the country music audience."
Part of that education from Morris comes from her new album, "Girl," the follow-up to "Hero" (2016), which featured "My Church."
She spent three years working on the album and had to record it in pieces because of what she calls her crazy, chaotic life — "everything from growing in my confidence and my role as this female voice in a genre where there is a pretty big lack of females. This album is a rallying cry for that issue."
On "Girl," Morris delves into different sounds while also hinting at where she's headed.
"It's a blend of all my influences," she says. "I grew up on a lot of classic country and songwriters like Carole King and a lot of Motown and Muscle Shoals and Stax."
On "Common," she worked with Carlile, whom she has respected for over a decade. Seeing her blossom, she says, is like watching a star being born.
"She's been around a long time hustling, but it wasn't until the past Grammys when she really got worldwide recognition," Morris says. "She's so soulful and an openly gay woman who's a mom and not the status quo people are used to."
Brothers Osborne joined her on "All My Favorite People." She says the band is the most modern representation of "outlaw country."
"They just don't give a (crap), and that's why I love them so much," she says of John and T.J. Osborne, who were her first friends when she moved to Nashville, Tenn. "They're my favorite people, and it made sense to reach out and have them on the album."
Her husband, Ryan Hurd, co-wrote the album and added backing vocals. They met six years ago when they were paired together to write a song and have collaborated ever since.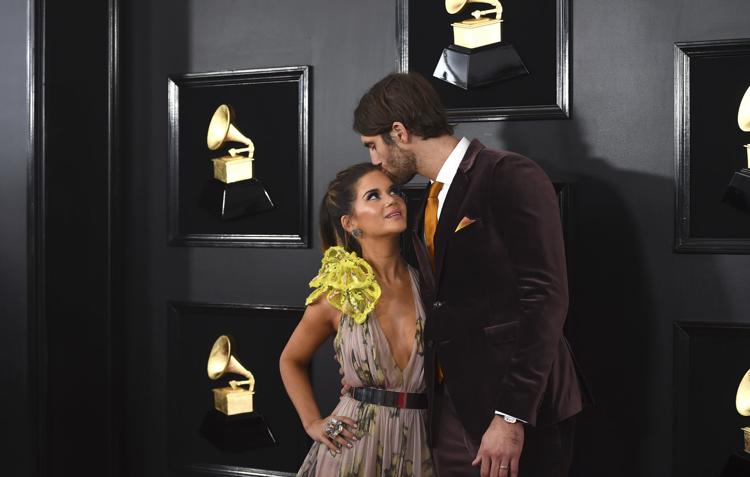 The album doesn't include "The Middle," which she calls a once-in-a-lifetime opportunity that took her voice worldwide. She knew the song would be a hit the first time she heard it, but she didn't expect it to reach the heights it did, being nominated for Grammys for song and record of the year.
"People requesting the song in continents I hadn't toured yet was crazy," she says. "My mind opened up to the rest of the world for the first time in a different way and made me want to tour other places besides the English-speaking places. That's the beauty of the pop-music world. It's such a universal genre."
In addition to her new album, Morris channeled the female fan base of "Game of Thrones" for a new compilation album. Her song "Kingdom of One" is included on "For the Throne (Music Inspired by the HBO Series 'Game of Thrones.'" The show is halfway through its eighth and final season.
"To be part of it is cool. I love the complexity of the storylines and characters. In the beginning seasons the female characters were the ones who were oppressed. As the seasons continued, they've become these giant powerhouses and badasses."
What Maren Morris, RaeLynn • When 8 p.m. Thursday • Where The Pageant, 6161 Delmar Boulevard • How much $40-$45 • More info ticketmaster.com