Mary J. Blige and Nas, a hip-hop soul queen and a rap titan, bring their formidable forces together on the road for the first time for "The Royalty Tour," which played to 9,000 fans Wednesday night at Hollywood Casino Amphitheatre.
It's a true bit of inspired casting, if maybe overdue. The pair opened and closed the show together and also performed separate sets.
Though billed as co-headliners and holding near-equal stature in the biz, this was clearly Blige's show: The "My Life" singer seemed rejuvenated for her 90-minute set.
Sporting a number of skin-baring outfits and long, blond hair, she no longer came off as one of your favorite R&B aunties. These days, Blige is immersed in her own Hot Girl Summer, as they say (shoutout to Megan Thee Stallion). And she brought her best choreography ever, no longer moving awkwardly like someone trying too hard.
Sure, some GIFs could surface from Wednesday's show, but in a good way.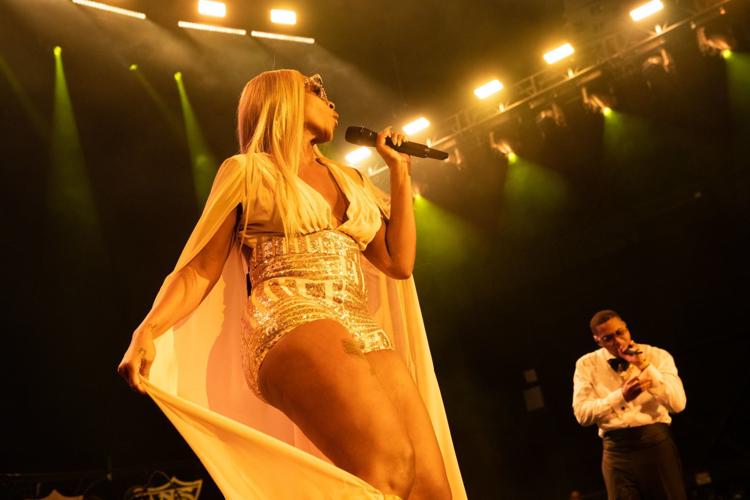 After a video of Blige and Nas praising each other (no lies detected), the New York-bred pair appeared onstage, accompanied by a full band, for new song "Thriving," a fitting opening jam that should've been a hit.
Nas wore a tuxedo (no jacket) with a huge gold medallion, while Blige wore a short, sequined onesie with a matching cape.
Nas took over the first half of the show, going back to his beginnings with his lauded debut album, "Illmatic." He performed half of it, including "It Ain't Hard to Tell," "New York State of Mind" and "Represent."
Distinctly calm delivery and voice intact, he rolled out nonstop favorites such as "Hate Me Now," "You Owe Me," "I Can," "Oochie Wally" and "Got Yourself a Gun," with quick stabs at "Nastradamus" and "Hot Boyz."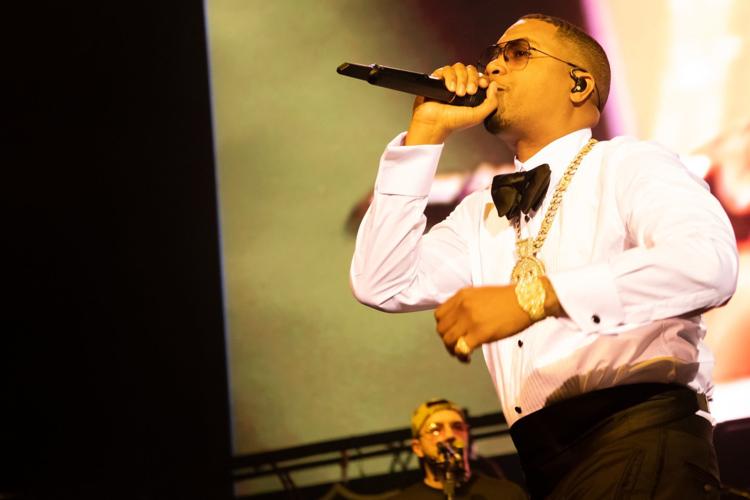 As the hits kept coming — from "Street Dreams" to "If I Ruled the World" to "Made You Look" to "One Mic," in about an hour — he reminded fans what a great, often-understated artist he is.
Blige's longer set was a fully engaging affair. The singer, boasting one of modern R&B's most storied discographies, left no hit behind.
"I Can Love You," "Enough Cryin," "Love No Limit," "Real Love," "You Remind Me" and "Reminisce" were among the smashes she started off with, some performed as remixes or abbreviated versions. Nas returned, probably sooner than expected, for "Love Is All We Need."
Blige's athletic performance left fans breathless as she made her way to the show's centerpiece, a chunky segment dedicated to the 25th anniversary of her "My Life" album. Nas' "Illmatic" is also 25.)
She performed most of the album as a mega-medley, starting with "Mary Jane (All Night Long)" and including "I'm the Only Woman," "Be Happy," "I'm Goin' Down," "You Gotta Believe" and "You Bring Me Joy." But it was the title track, with which she received help from the audience, that gave fans fits.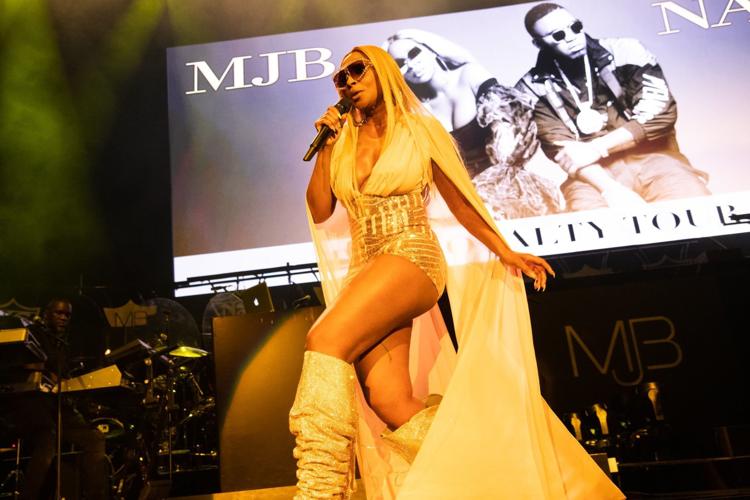 Going into "Don't Mind," she spoke to the crowd, telling the women in the audience that they're royalty who have been tested and tried as much as she has.
She thanked her early fans for sticking with her through her ups, downs and transitions — the toughest of which was going from her "My Life" album to "Share My World," from which she performed the title track, "Everything" and an emotional "Not Gon' Cry."
"No More Drama" showcased Blige at her most raw, culminating with her falling backward onto the stage after some reckless wailing.
She brought the mood back up with "Just Fine" and "Family Affair," featuring Nas.
Excuse the super smile, but I just saw my favorite rapper perform tonight!!

Nas & Mary J. Blige: The Royalty Tour @ Hollywood Casino Amphitheatre St. Louis https://t.co/yhdNuHJ1mp

— Mr. Houston (@RonnieThr33) August 1, 2019
Mary J. Blige and Nas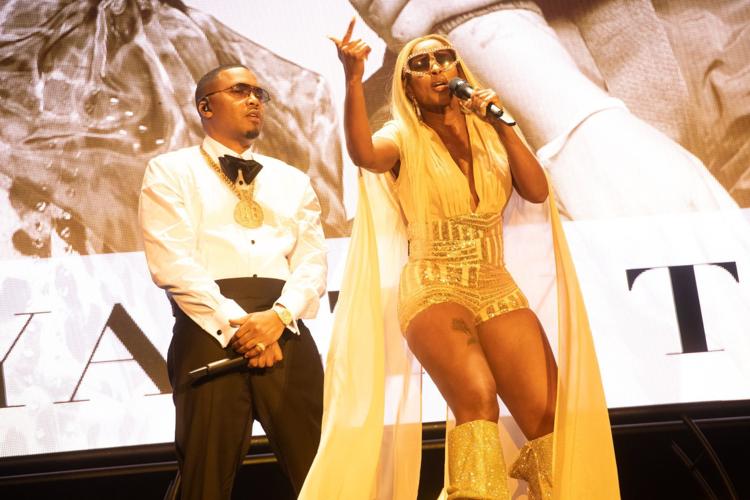 Mary J. Blige and Nas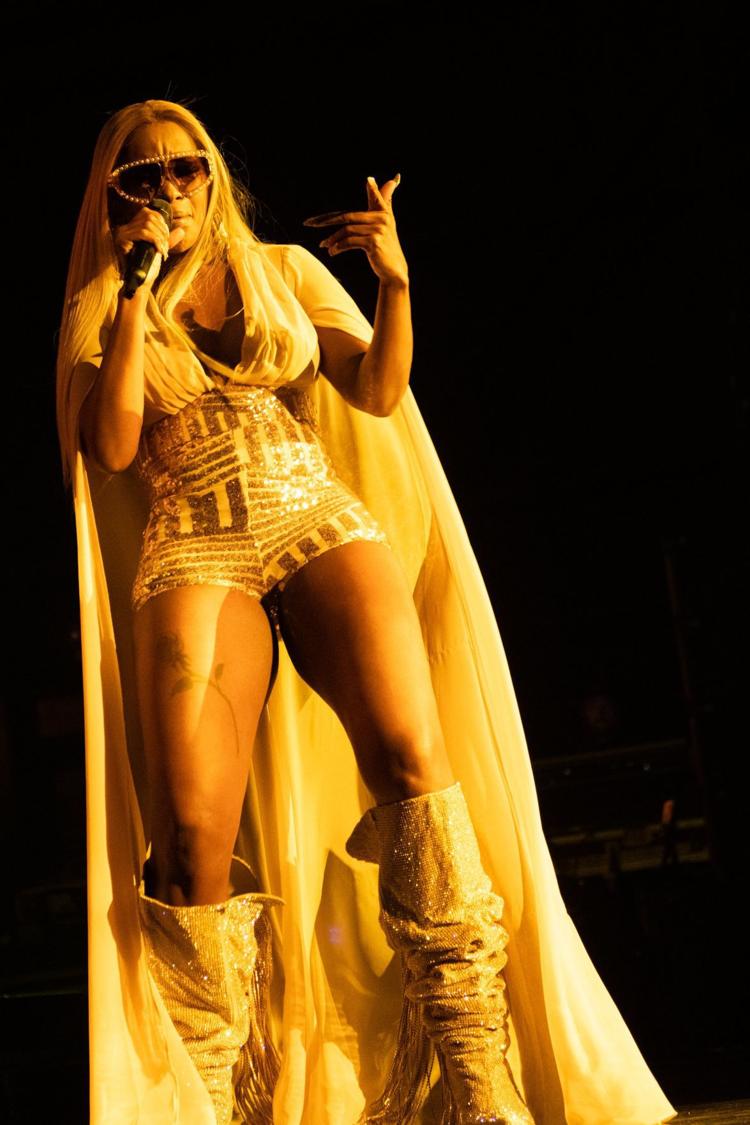 Mary J. Blige and Nas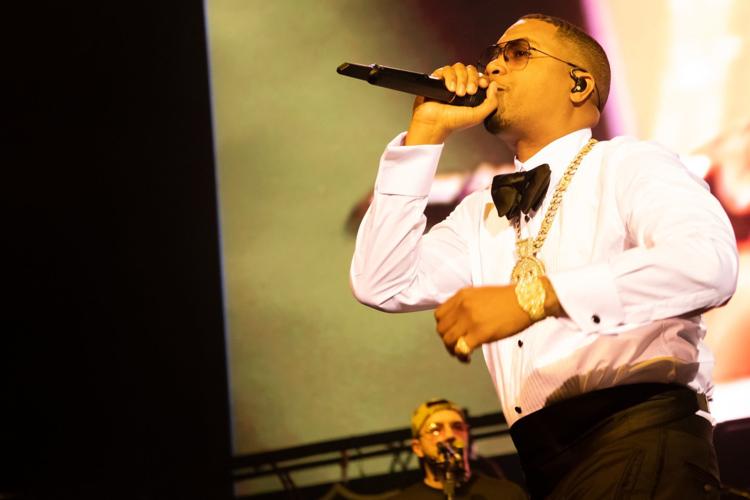 Mary J. Blige and Nas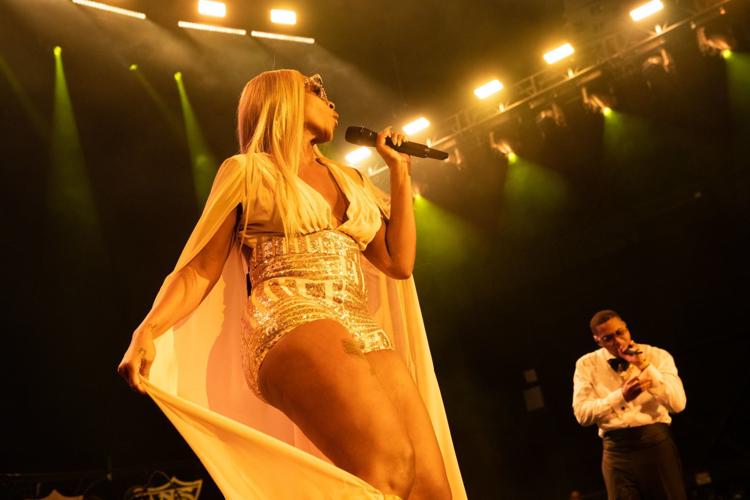 Mary J. Blige and Nas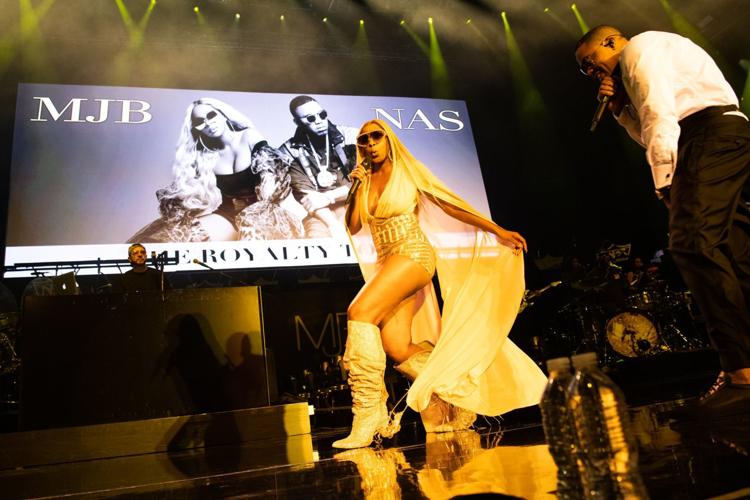 Mary J. Blige and Nas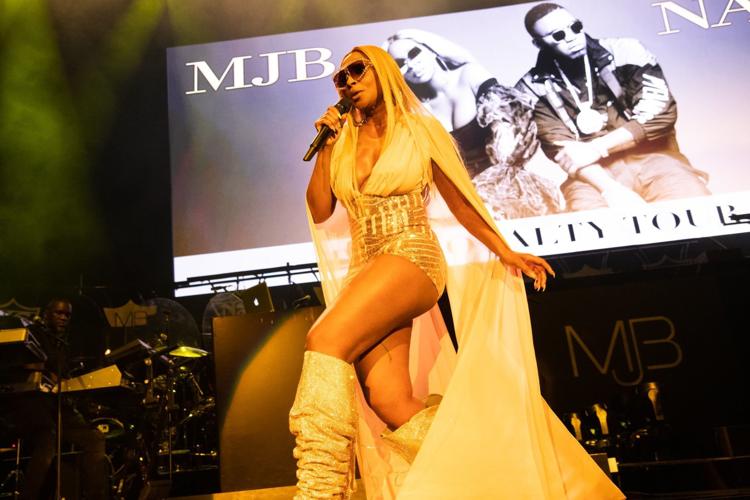 Mary J. Blige and Nas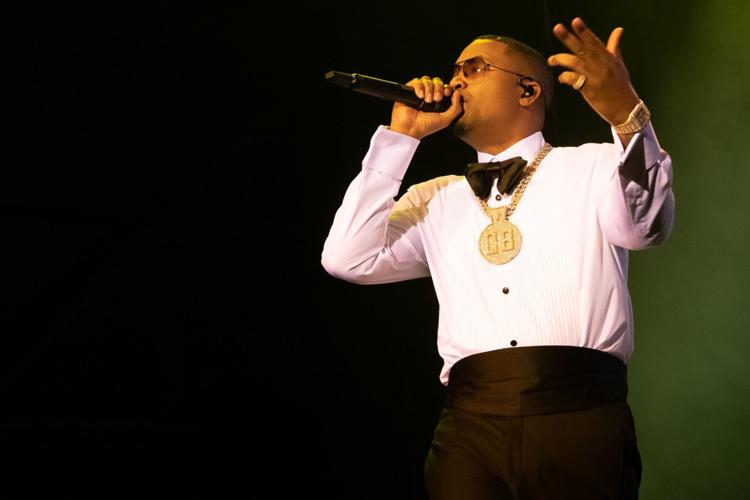 Mary J. Blige and Nas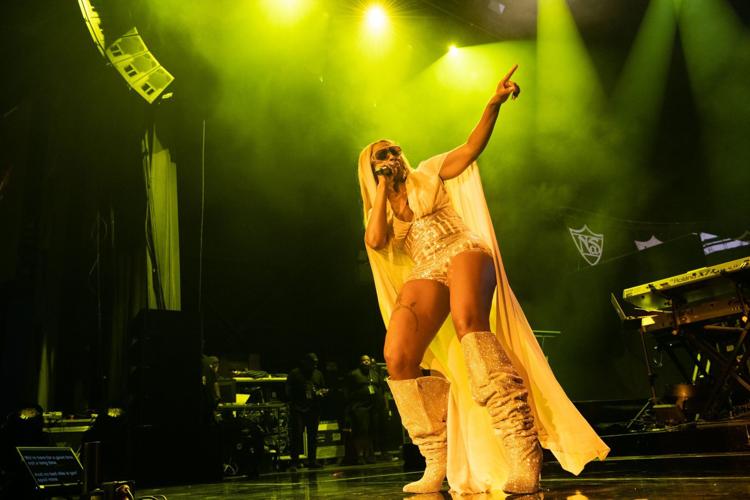 Mary J. Blige and Nas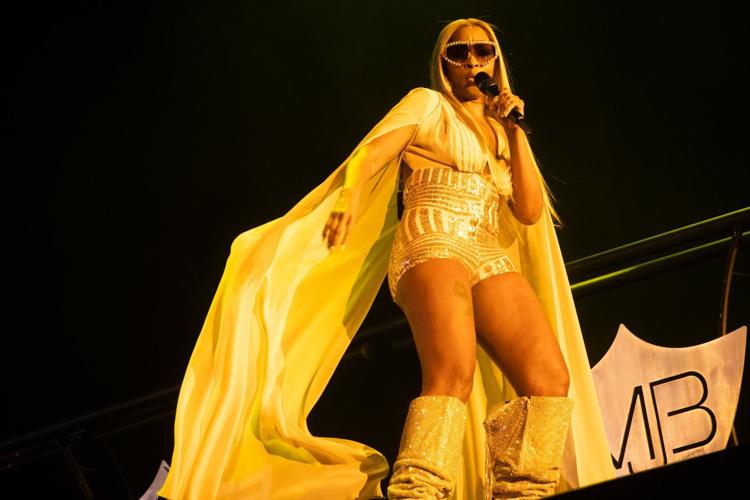 Mary J. Blige and Nas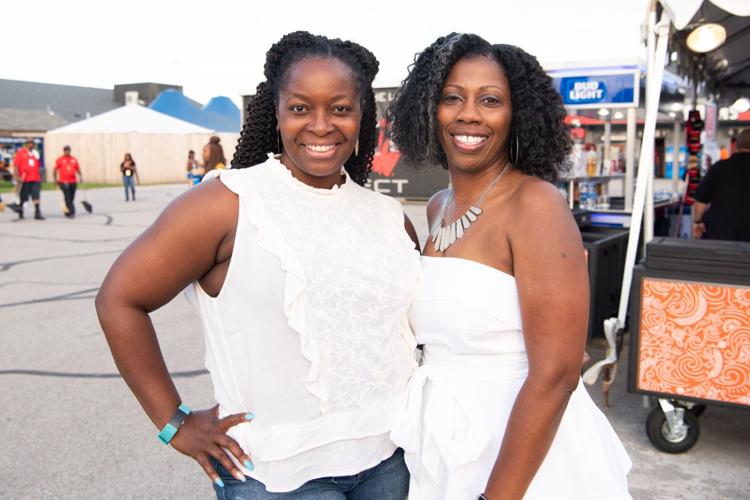 Mary J. Blige and Nas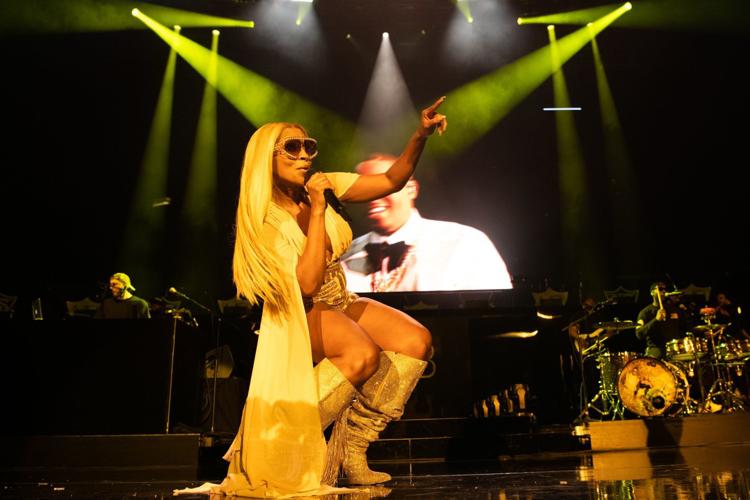 Mary J. Blige and Nas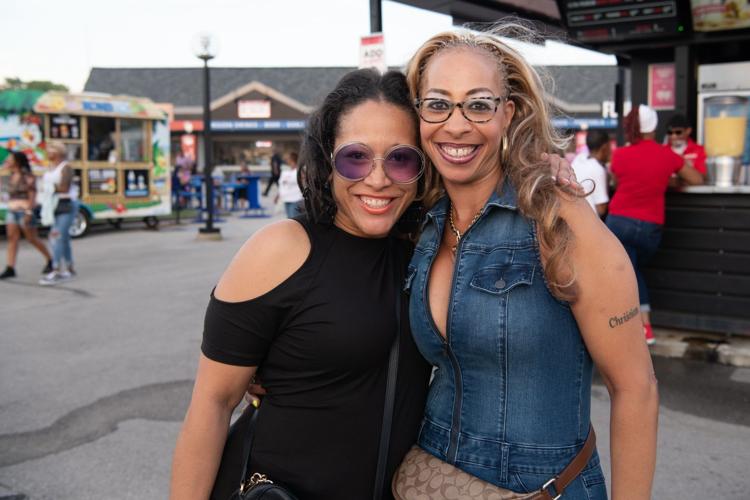 Mary J. Blige and Nas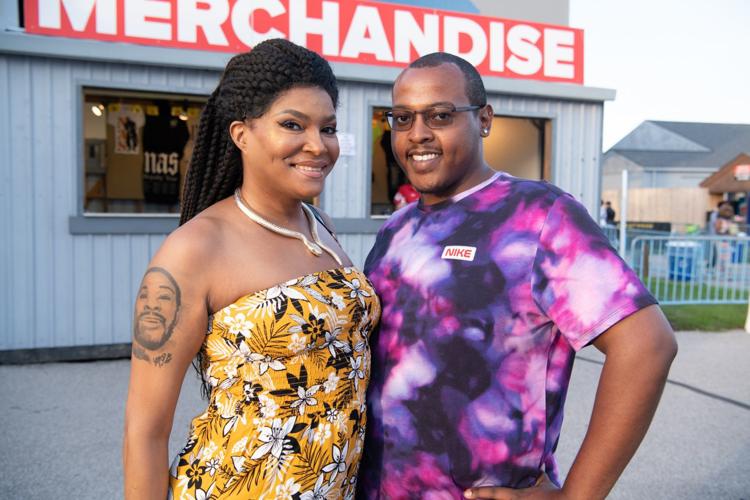 Mary J. Blige and Nas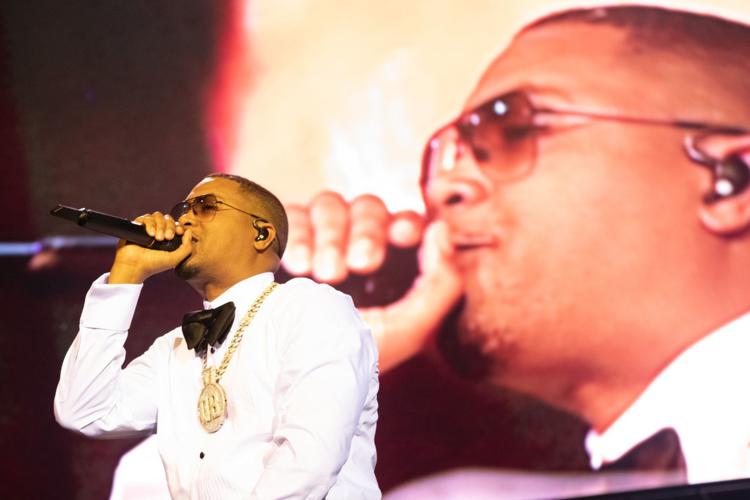 Mary J. Blige and Nas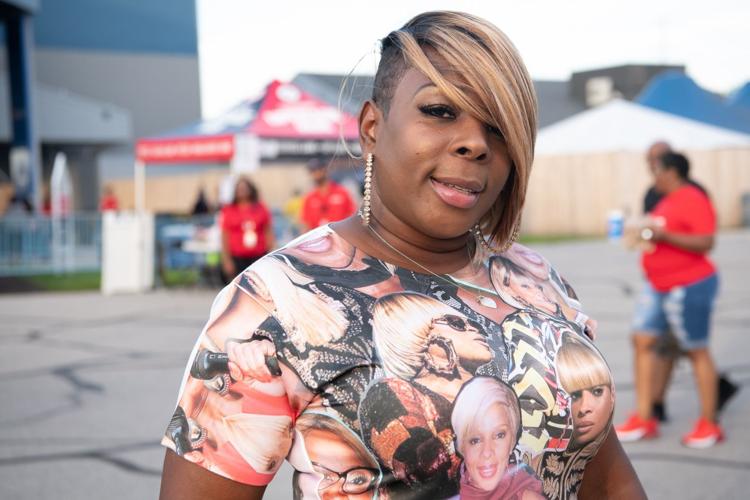 Mary J. Blige and Nas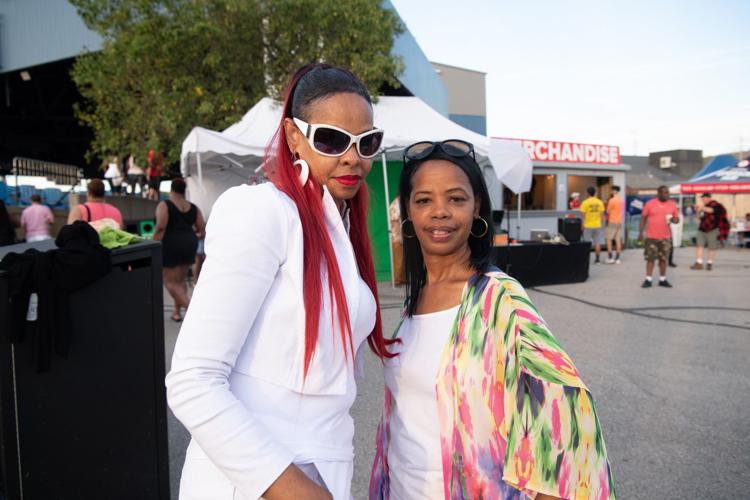 Mary J. Blige and Nas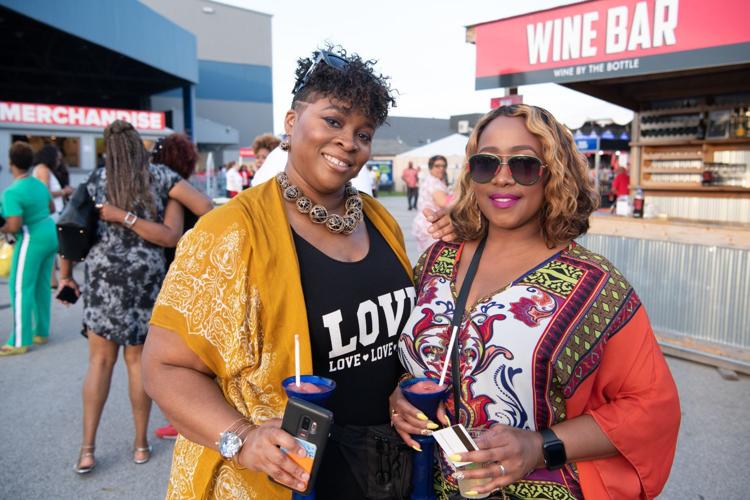 Mary J. Blige and Nas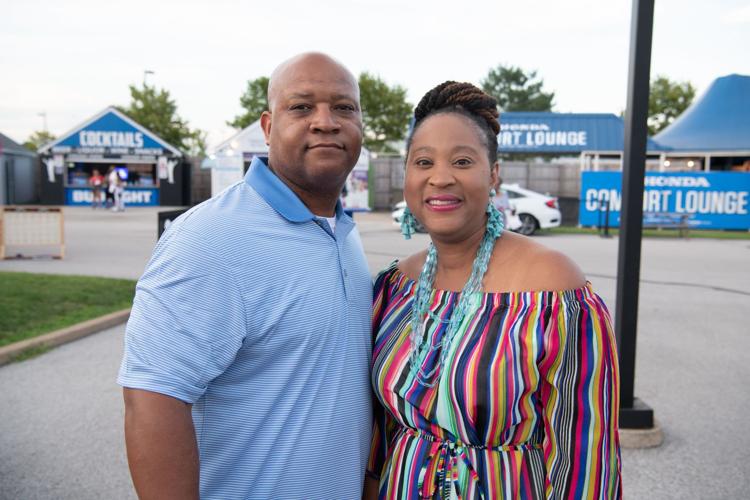 Mary J. Blige and Nas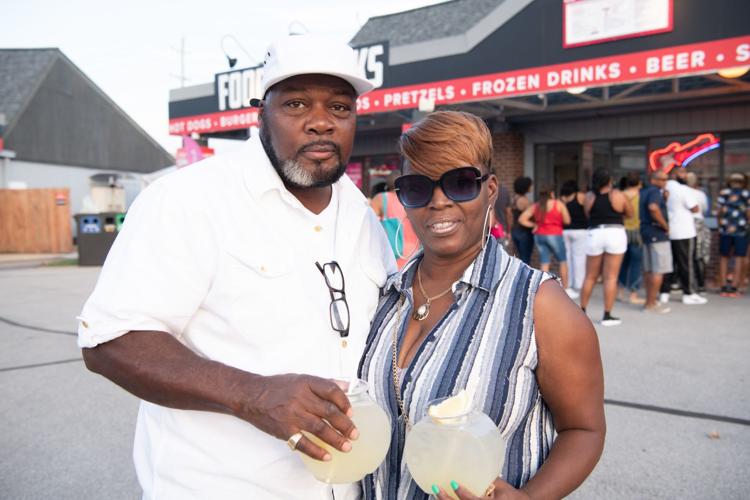 Mary J. Blige and Nas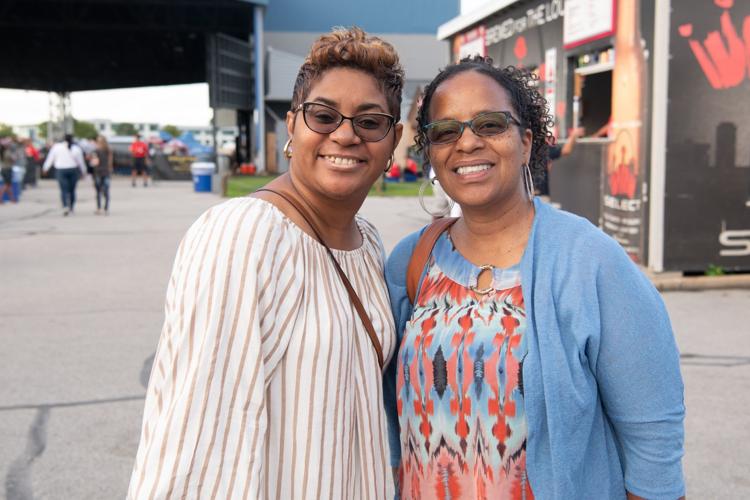 Mary J. Blige and Nas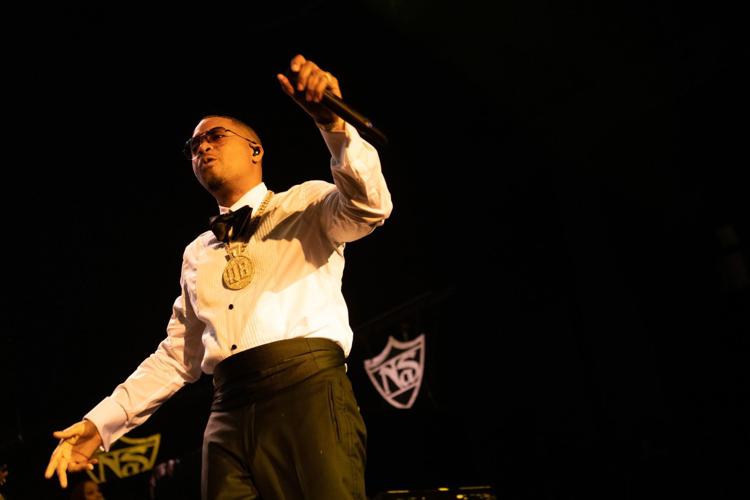 Mary J. Blige and Nas
Mary J. Blige and Nas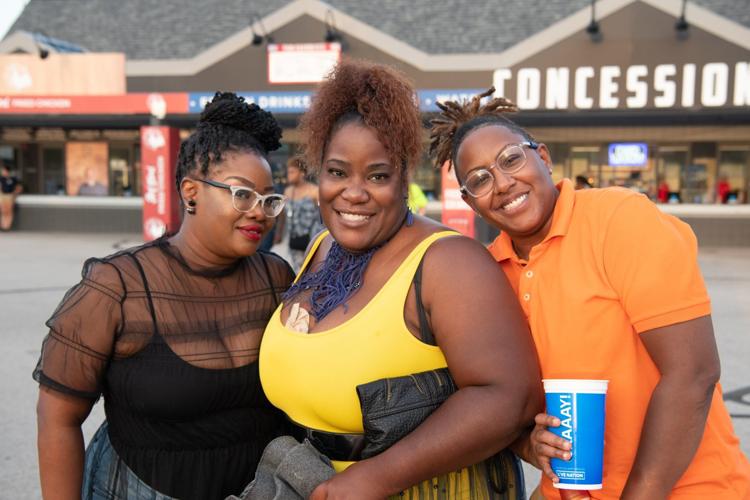 Mary J. Blige and Nas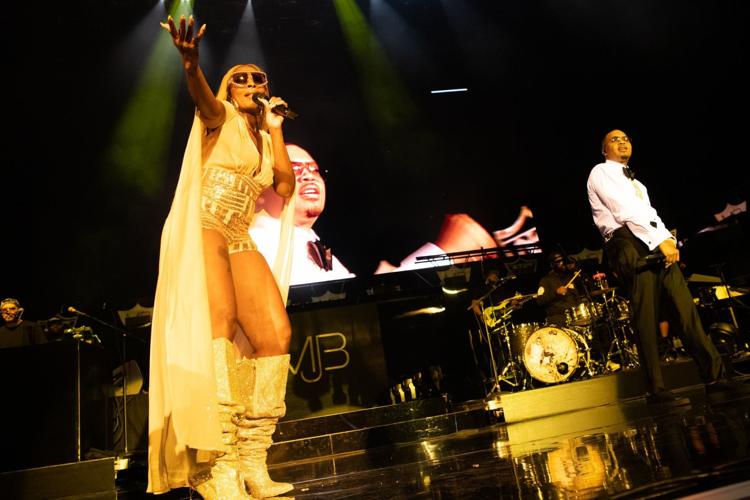 Mary J. Blige and Nas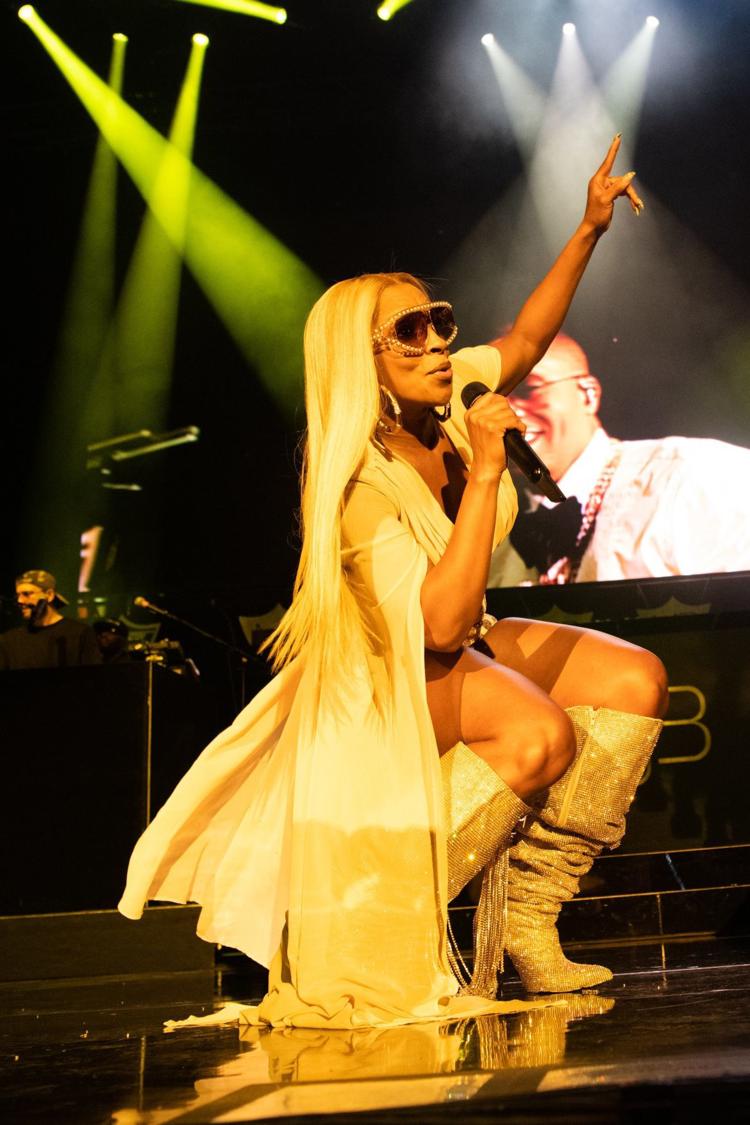 Mary J. Blige and Nas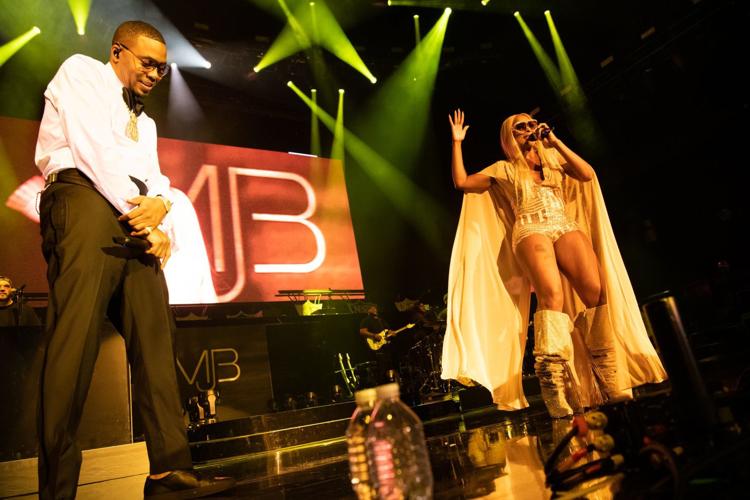 Mary J. Blige and Nas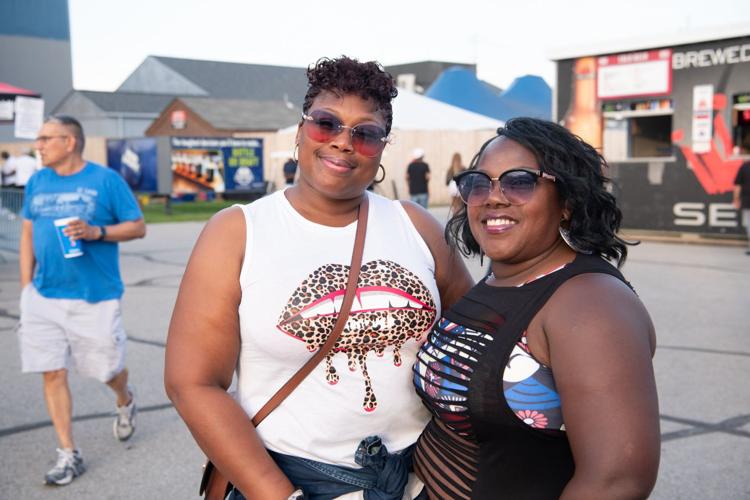 Mary J. Blige and Nas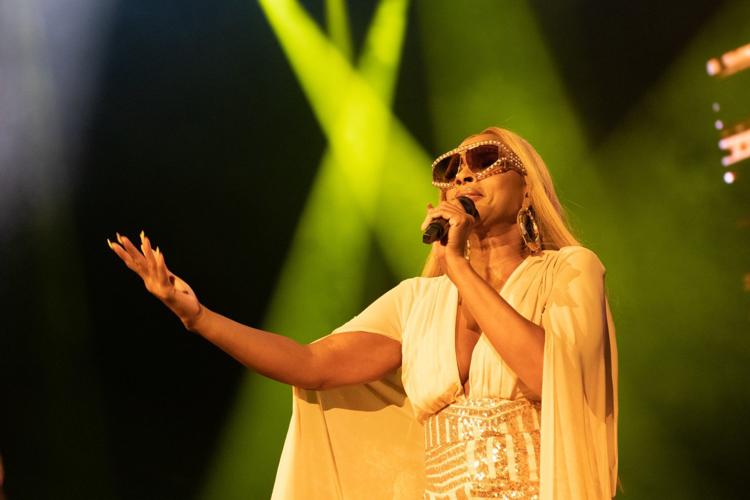 Mary J. Blige and Nas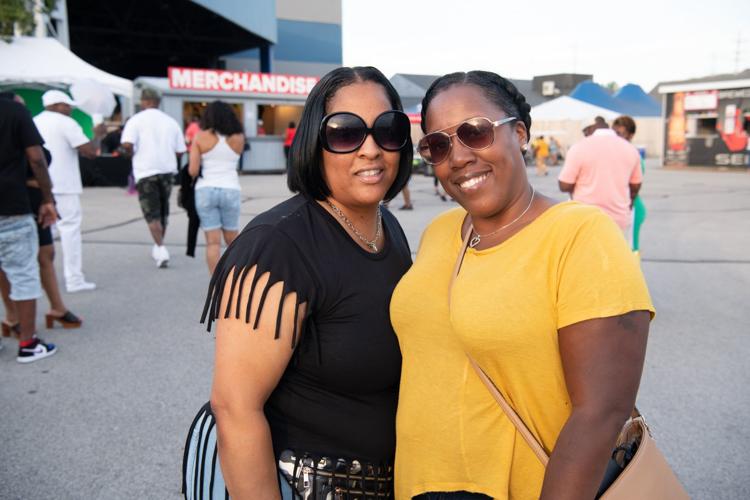 Mary J. Blige and Nas