Master P and his No Limit Soldiers' performance in November 2019 at Chaifetz Arena was memorable — but for the wrong reasons.
And now for a do-over of sorts. The No Limit Reunion Tour — featuring Master P, Mystikal, Mia X, Silkk the Shocker, and Fiend — plays Enterprise Center on May 28.
The show is part of the St. Louis Music Festival with Keyshia Cole, Ja Rule, Donell Jones, Blackstreet, Dave Hollister and others (the No Limit Reunion Tour was added to the bill later).
Rapper and hip-hop mogul Master P promises St. Louis fans will get the show they deserve this time around.
"You get what you pay for," he says, looking back at the 2019 show. "The promoters didn't make it a real No Limit show. They were some new promoters who just wanted to make money. They just put some pieces together. The promoters didn't give the fans what they deserved."
Promising a different experience this weekend, he says: "I'm doing it myself now. This is me spearheading this, and we're doing this the right way. We love St. Louis, and the fans there have been with us through thick and thin."
The Enterprise Center show, he says, will have "all the bells and whistles. You'll get the big lights, the big stage. You're gonna see monitors, see dancers, you're gonna see the whole No Limit Reunion show."
The tour brings together key artists who recorded for Master P's classic hip-hop label founded in 1994 in New Orleans. Artists who have recorded with No Limit Records include Snoop Dogg, C-Murder, Silkk the Shocker, Romeo Miller, Field, Kane & Abel, Mystikal, Mia X, Soulja Slim, T.R.U. and Mercedes.
"We grown now," Master P says. "We're bringing the '90s to the 21st century."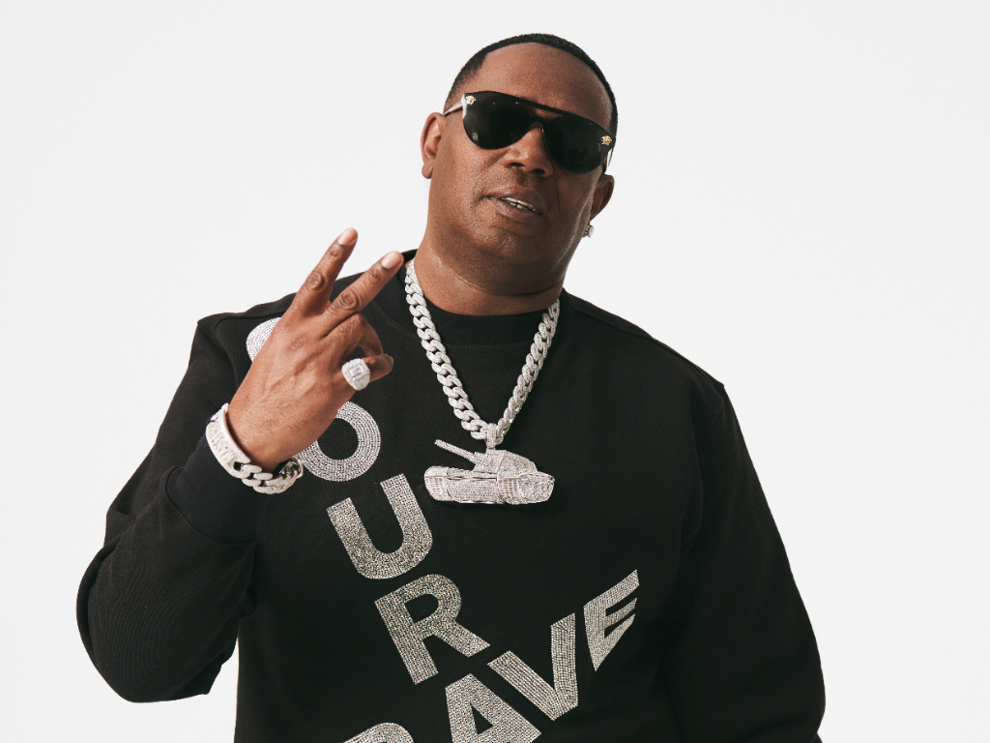 He says the No Limit Reunion Tour is all about "giving everybody their flowers while they're still here. This is a blessing that we're still friends and still able to get onstage."
Fans can expect to hear all their favorite No Limit classics; Master P's faves are "No Limit Soliders" and "Make 'Em Say Uhh!"
"Those records do something for me — take me to a different place," he says. "You know it's game time when those songs are on. It's like a rush."
He loves that the new tour reminds fans that No Limit is stronger together.
"We're still here," he says. "What we've been through, people don't get the chance to live through that 25 years later. We're still touching the fans — the people who believe in us. We've watched them grow, and they've watched us grow."
The concerts have been going well so far, he says, including a hometown show in New Orleans.
"Every arena is sold out," Master P says. "St. Louis is one of our biggest markets with our biggest fans. ... You do the right thing, and 25 years later, you'll still be relevant and selling out arenas. I come from poverty. I was able to change my life and grow and get better."
His rags-to-riches story was told in 2020 on BET's "No Limit Chronicles" docuseries. A scripted series is in the works.
When Master P started No Limit Records, he had no idea it would become a historic hip-hop label. "When you do right, God will bless you like that. It's about having integrity, getting better, educating yourself and growing."
He's most proud of "creating so many millionaires," he says. "You're not a boss until you create other bosses."
What St. Louis Music Festival • When 8 p.m. May 28 • Where Enterprise Center, 1401 Clark Avenue • How much $56-$122 • More info ticketmaster.com