St. Louis comedian Max Pryce wants fans to leave his shows knowing exactly who he is — warts and all.
"I'm a storyteller — I'm vulnerable," he says. "And once I'm done, you know a lot about me. There's no secrets. I lay everything out. I talk about everything in my life."
He talks about his problems with addiction and selling drugs, spending time in a cult, near-death experiences, being paralyzed with a rare neurological disease as a teenager, and raising a son as a young, single father.
Pryce didn't start out being this open.
"I think that came within the last couple of years," he says. "It was something I developed into. It's part of me finding my voice. I discovered those were the jokes I enjoy telling.
"I find it therapeutic because they're things I had trouble talking about with other people in the past. Growing up in a cult, I didn't like talking about it or remembering it. But when I talk about it onstage, it helps me see my way through it."
It's important for comedians to be vulnerable, Pryce says.
"People want to know who you are," he says. "The most rewarding part for me after the show is when people say they've been through the same thing. That's how you gain a loyal and devoted fanbase."
Pryce will host the Best of STL Comedy Showcase on Feb. 24 at the Funny Bone. The show will feature fellow St. Louis comics Precious J, Will O'Donnell and Willie C.
"It's the return of my show, and I'm happy to bring it back," he says. "It was a pretty big show before the pandemic, and a lot of people are excited to see it come back. It's an awesome lineup. And it's a really diverse lineup, something I strive for in every show, something for everyone."
Plans were underway for a fourth-anniversary show when the pandemic hit last March. The showcase returned in October when the Funny Bone reopened; a few months later, the club closed again.
Pryce considers this the real return for the showcase.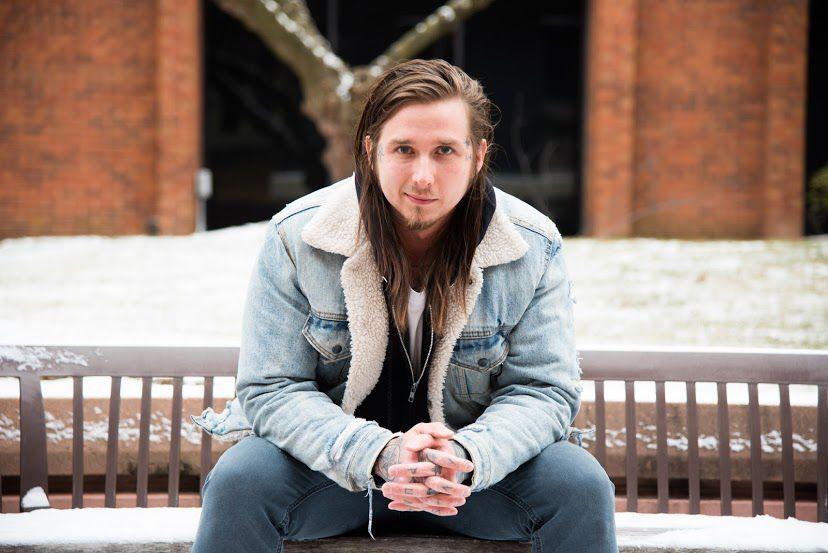 Before the pandemic, he says, the showcase had been successful. For its first 18 months, the show was weekly. Once he got a handle on promotion and marketing, the event became monthly and took off.
Pryce made his onstage debut as a comic in 2014. He had always wanted to try his hand at comedy but never knew how to get into it. After hearing some friends talk about a Funny Bone open-mic night, his interest was piqued. "Two weeks later, I wrote out a bunch of jokes and brought it there," he says.
At the time, he had been preparing for a bodybuilding competition. But the open-mic set went so well that he dropped those dreams. He also quit college.
"When I got off stage, I just wanted to do comedy," he says. "The feeling overwhelmed me. It was complete euphoria.
"I really got lucky. The room was crowded, and the energy was really high," he says of his first performance. "It was the kind of electrifying night you rarely get. The set went over well, and I became obsessed with it."
Pryce's comedic influences include Dave Chappelle, Katt Williams, Bill Burr, Daniel Tosh, Dane Cook, Christopher Titus and John Mulaney.
Pryce's set the following week was terrible — too much "liquid courage," he says — but he wasn't discouraged.
While building his base, Pryce stayed close to the Funny Bone.
"It's my home away from home," says Pryce, who has also performed at the Improv, Helium Comedy Club, Back Door Comedy in O'Fallon, Missouri, the Flyover Comedy Festival in the Grove, and numerous gigs out of town including shows with his friend Preston Lacy of "Jackass."
"I couldn't ask for a better home club than the Funny Bone. It's more than a club. It's a community, and it makes me feel special."
And he feels lucky he has been able to start his comedy career in St. Louis.
"It's an incredible scene," he says. "It's so underrated here. There's tons of opportunity to get onstage. I couldn't be happier that I started doing comedy here. It's the perfect scene to become a great comedian and then move somewhere else to make a larger name for yourself. I couldn't ask for a better place."
What The Best of STL Comedy Showcase • When 7:30 p.m. Feb. 24 • Where St. Louis Funny Bone, 614 West Port Plaza • How much $5 at the door, $1 online (say Max Pryce's name at the door for free admission) • More info stlouisfunnybone.com