A slew of artists bring a fresh sheen to Chuck Berry's classic material on "Rock 'N' Roll: A Tribute to Chuck Berry."
The new album, available on Ruf Records, showcases a number of artists who take on many of Berry's classics.
Among the album's 20 tracks: "St. Louis Blues" (Charles Berry III), "Johnny B. Goode" (Walter Trout), "Memphis" (Anders Osborne), "You Never Can Tell" (Robbin Ford), "Wee Wee Hours" (Joe Bonamassa), "Rock & Roll Music" (Joanna Connor), "Back in the USA" (Eric Gales) and "Reeling and Rocking" (Tommy Castro).
There's also "Downbound Train" (Alex Skolnick of Testament), "No Particular Place to Go" (Jeremiah Johnson), "Havana Moon" (Sonny Landreth) and "Maybelline" (Richard Fortus of Guns 'N' Roses).
The album is No. 1 on Billboard's blues albums chart. That's good news for St. Louis-based blues-rock singer and guitarist Mike Zito, the album's producer who conceived the project.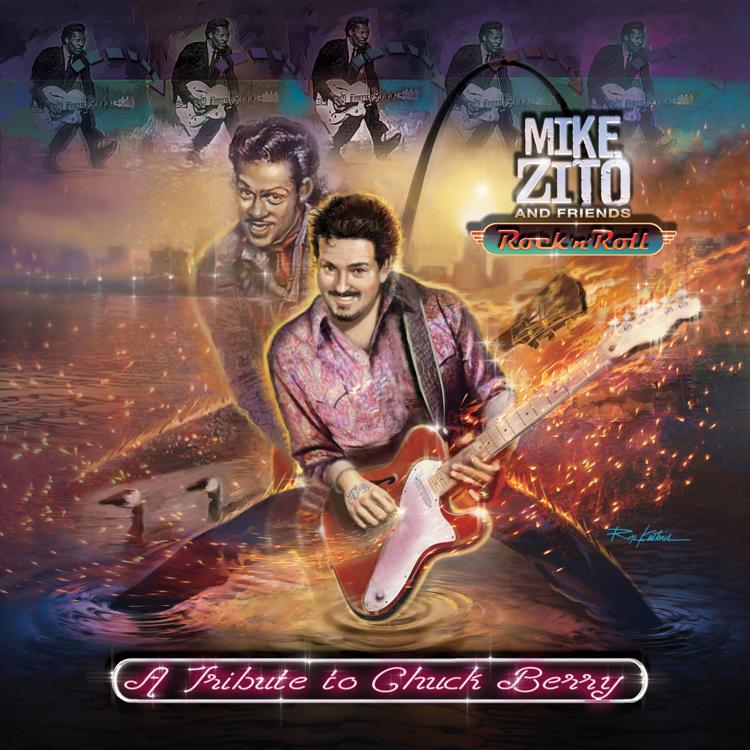 "I don't take this lightly," he says. "There are heavy hitters up there once you get to the top. I'm proud because of the heart and the love we put into the record. But at the end of the day, it's about Chuck Berry and these great songs. We didn't do them better than he did them, but we're just lucky we got to play them. The music is timeless, and this is pretty spectacular."
Zito had been toying with the idea of a Berry album since at least 2015. He always tries to deliver themes and tell stories with his music. His 2018 album "First Class Life" focused on his journey to sobriety and the success that followed. He felt it was important to honor St. Louis and the important role the city played in his life.
"It's where I'm from and where I learned to do music," he says. Paying tribute to rock 'n' roll pioneer Berry, who died in 2017, was an idea "that just hit me," he says.
Zito has been around Berry's music most of his life. He once worked at Tower Grove Music, where some of Berry's band members visited, including Johnnie Johnson. Charles Berry Jr. visited with Berry Sr. a few times.
As a younger musician in the Soulard bar scene, Zito was tasked with playing Berry's staples. "I always longed to play like Chuck Berry," he says.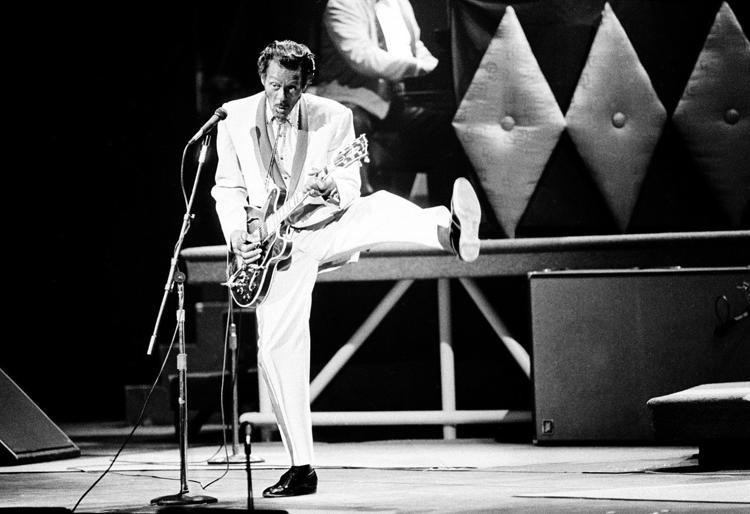 Zito opened for Berry at Blueberry Hill Duck Room in the late 1990s and got better acquainted with Berry Jr. On Instagram, Zito got to know Berry III, who posts clips of himself performing.
"My son was telling me I needed to check him out, so I got on there and saw him," Zito says. "I started commenting (that) he sounded good and to keep it up, and he'd always respond."
While Zito was in discussions with his record label about the album, Berry died. A posthumous Berry album — with which Zito wasn't involved — was released and became the focus, and the tribute album idea sat on the back burner for a while.
"The timing wasn't right," Zito says.
When he restarted the project, he started calling in favors from artist friends, seeing who he could get to participate.
Turns out, he got everyone he wanted.
In lining up artists, Zito focused on guitar players over artists known strictly as singers. "I wanted it to be a guitar record," he says. "I could have gotten all singers and different artists. But everyone on the album loved his guitar playing."
Though Zito is known in the blues world, he reached beyond that with artists such as Guns 'N' Roses' Fortus, who was Zito's first guitar teacher, and Skolnick of metal band Testament.
Zito had in mind which songs he wanted the artists to play on, and he tailored the song choices to the artists and their personalities. In some cases, he sent the artists a couple of songs and had them choose. Trout was an obvious choice for "Johnny B. Goode," he says.
The songs were recorded over a two-day period with Zito and his band, and those tracks were sent to the artists who added their parts.
"I couldn't get them to come to the studio with me," he says. "It was 21 players, and some of them are famous. They don't have the time to stop and come and make a record with me."
In the end, he says, "I hope anybody who puts the record on says 'I know they had fun doing this.'"
On Feb. 8, Mike Zito and Friends performs at Delmar Hall, with many of the artists featured on the album.
What Stevie Ray Vaughan Tribute with Steve Pecaro, Tony Campanella, Mike Zito and guests • When 8 p.m. Nov. 30 • Where The Pageant, 6161 Delmar Boulevard • How much $20-$22.50 • More info ticketmaster.com
"I'm proud because of the heart and the love we put into the record. But at the end of the day, it's about Chuck Berry and these great songs."

Mike Zito
Stay up-to-date on what's happening
Receive the latest in local entertainment news in your inbox weekly!