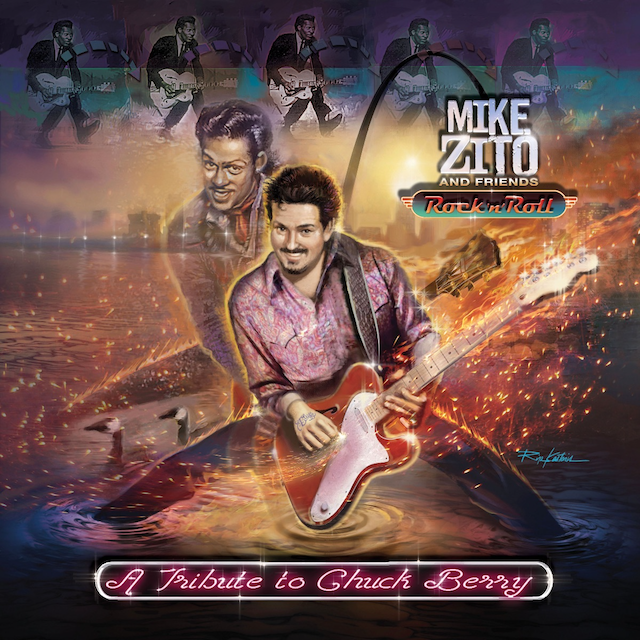 A new Chuck Berry tribute album is on the way.
Mike Zito's "Rock N Roll: A Tribute to Chuck Berry," is out Nov. 1 on Ruf Records, and features twenty-one guest guitarists honoring the late great Berry. Among those performing on the album are Joe Bonamassa, Walter Trout, Eric Gales, Robben Ford, Richard Fortus, Sonny Landreth, Luther Dickinson, Albert Castiglia, Anders Osborne.
Also performing -- Charles Berry III, Berry's grandson.
"Maybelline" featuring Richard Fortus of Guns N' Roses premiered on KSHE 95.
The album is produced by Zito and recorded at his Marz Studios.
In a statement, Zito said: "This was a very special project for me. I lived in Chuck's hometown of St. Louis for 32 years, and I worked at a small musical instrument store where his drummer also happened to be employed. Chuck's son would drop by on occasion as well. He was an icon, and rightfully so. I've been playing his songs since I was a kid. Needless to say, he was a tremendous influence on my career, and, of course, on many other musicians' as well."
Zito performs at the Pageant on Nov. 30.
Stay up-to-date on what's happening
Receive the latest in local entertainment news in your inbox weekly!