As a result of "the shots heard round the world" — that's how St. Louis rapper Tef Poe describes the 2014 death of Michael Brown — the music landscape has a sharper socio-political edge, forever changed.
Music has a history of reflecting the times, especially during periods of outrage, heartbreak and pain, and hip-hop artists and others once again have stood up. The tragedy has given rise to memorable, relevant pieces of work, from artists near and far.
"Ferguson definitely matured everybody's content," says Tef Poe (aka Kareem Jackson). "We used to be a city where our most notable rap artists were people who had twerk jams, party music. If you were to examine content pre-Ferguson and after, it's totally different."
Tef Poe was among the artists at the forefront of Ferguson protests of Brown's death and of systemic issues that led to it. He was part of a 2014 "Hip-Hop 4 Justice" show at Fubar that also included local acts Talib Kweli, Dead Prez, Doorway, Bo Dean, Rockwell Knuckles, T-Dubb-O, Family Affair, Nato Caliph, Scripts 'N Screwz and Aloha Mi'Sho.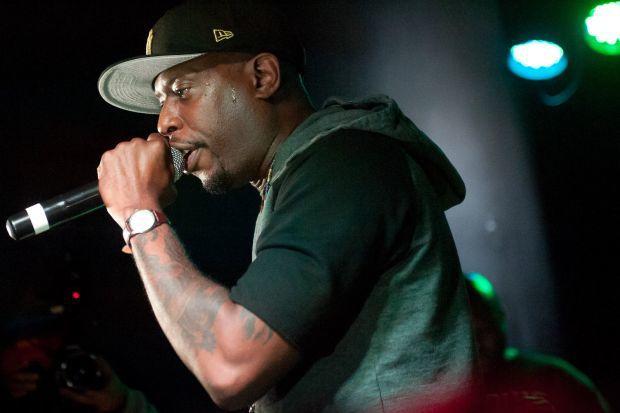 Tef Poe says St. Louis artists have "always been good at describing the culture we've been living through." His projects include his "War Machine" series and "Cheers for the Villain." Fresh out of jail from an arrest at a 2015 protest outside police headquarters downtown, he recorded "War Machine 3."
"I was always there," he says, including Blvck Spvde, T-Dubb-O and the Domino Effect among St. Louis artists who were talking about Ferguson even before Brown's death.
"If you're making music in St. Louis and being truthful about what you see, as an artist, you're really going to have some unique songs about social commentary," Tef Poe says.
"We're always gonna have a connection to Ferguson. That was our Selma, a moment we'll never forget and never stop living. There is no St. Louis without Ferguson."
Trumpet player Keyon Harrold, a Ferguson native who now lives in New York City, felt he had no choice but to respond after watching his hometown go up in flames on the national news. For his 2017 album, "The Mugician," he recorded "MB Lament."
"I was mortified — I remember the QuikTrip, the McDonald's, the strip mall where I got my hair cut," he says. "It was surreal to see where I grew up in such upheaval. I was in New York watching it in disbelief. It hurt my heart, especially the kid having been killed for no good reason. From the standpoint of a parent, I couldn't imagine my son not coming home because he was assaulted and killed by a police officer."
"MB Lament" reflects that pain. The song's repetitive bassline represents repeated instances of black men and women being killed by police.
"If you listen to the song, you'll hear the number of gunshots during the solo," Harrold says. "Each part of that song is very direct and very intentional." The album also includes "When Will It Stop."
Within a week of Brown's death, rapper J. Cole released "Be Free." Lauryn Hill released "Black Rage," T.I. released "New National Anthem," A$AP Ferg released "Talk It" and G-Unit released "Ahh S**t," which includes a lyric about having your hands up and still getting shot. The Game made "Don't Shoot" with Rick Ross, 2 Chainz, Diddy, Fabolous, Wale, DJ Khaled, Swizz Beatz, Yo Gotti and Curren$y.
For a 2014 concert at what now is Hollywood Casino Amphitheatre, rappers Wiz Khalifa and Jeezy wore T-shirts that read "Don't Shoot" and "R.I.P. Michael Brown," respectively. On the one-year anniversary of Brown's death, rocker Tom Morello, who released "Marching on Ferguson," brought the Freedom Fighter Orchestra to the Ready Room for "Ferguson Rocks."
While all the expressions were notable, it was the music released, concerts produced and statements made from Brown's own backyard that had the most significance.
St. Louis rapper Nelly addressed the events in Ferguson in a lengthy radio interview and again at his annual Black & White Ball, where he announced a scholarship in Brown's name.
For St. Louis singer-songwriter Leslie Sanazaro's "Now!," a 2016 song in support of Black Lives Matter, she assembled artists representing a variety of genres — Kaleb Kirby, Teddy Brookins, Jack Brookman, Jessica Butler, Kari Liston, Summer Osborne, Devon Cahill, Chris Tomlin and others.
"As an artist, when an issue comes up that's as moving as the issues we're dealing with concerning racism in the country and in our city, those are the moments when we have to act," Sanazaro said at the time she recorded her song. "We have a responsibility to act."
Singer Brian Owens, a Ferguson resident, questions any local artist who hasn't responded to Ferguson.
"What happened had such an impact. Why wouldn't you?" he says. "I don't know how it doesn't find its way into your art. To me, regardless of how it's expressed, I don't see how you can be an artist from here and not do something, though we take different approaches to doing that.
"The danger is when you can go through things like that and say nothing. It shows a sense of apathy, and I couldn't do that. For me, I always want to be an ambassador for the city, to be an example of what it looks like to come out of the ashes and be a picture of redemption."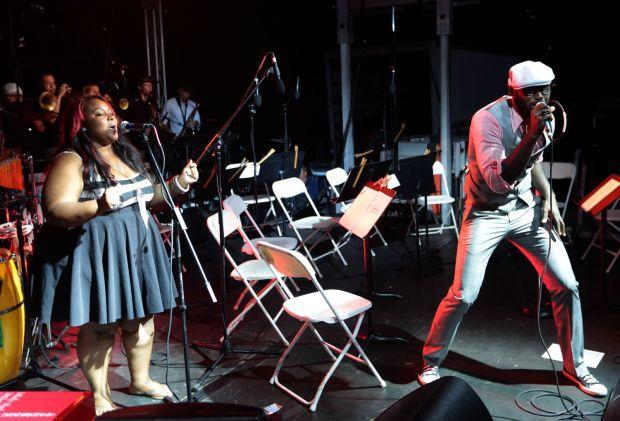 Owens released his "Soul of Ferguson" album in 2017 and was at the helm of concerts including "Heal Ferguson" in 2014, featuring Christine Brewer, J.R. and Theresa Payne, at Ferguson Heights Christian Church.
At "A Night for Life," a Sept. 29 concert at the Touhill Performing Arts Center, Owens will perform with Florissant native Kennedy Holmes ("The Voice") and Ferguson native Michael McDonald.
Rapper Mvstermind infused his 2016 project, "Cusp," with elements of Ferguson and how the events there affected him. Rapper Thi'sl stopped promoting his "Fallen King" album in 2015 so he could regroup with a Ferguson-themed mixtape, "Heavy Is the Head."
"Bands Up, Don't Shoot: A Ferguson/STL Solidarity Show" brought together an eclectic array of acts including Tawaine Noah, Loose Screwz, Dem Scientist and Jack Grelle at the Ready Room. "Changes Never Made," on Grelle's 2016 album "Get Dressed Up to Be Let Down," looks at community reaction to Ferguson.
And St. Louis artist Pokey LaFarge weighed in with "Riot in the Streets" from his 2017 album "Manic Revelations."
"It's been five years," Owens says. "Now it's time to look at the next 50. Who are we gonna be, and what are we gonna do?"