Congratulations to the organizers of Music at the Intersection. At long last, St. Louis once again has the big, multigenre music festival we needed after the 2018 collapse of LouFest.
The two-day festival rolled out Sept. 10-11 on the streets of Grand Center as intended — an outdoor celebration of music and art, featuring more than 50 national and St. Louis acts.
The lineup — full of solid performances and no cancellations — included Gary Clark Jr., Erykah Badu, Hiatus Kaiyote, Robert Glasper with Terrace Martin, Buddy Guy, Booker T. Jones, Ronnie Burrage, Rose Royce, Joe Louis Walker, Keyon Harrold, BJ the Chicago Kid, the Urge, Foxing, Murphy Lee and Kyjuan, NandoSTL, Reggie Son, Dylan Triplett and Lydia Caesar.
About 4,000 attendees showed up each day, organizers say, and it was great to see everyone take in the sights and sounds.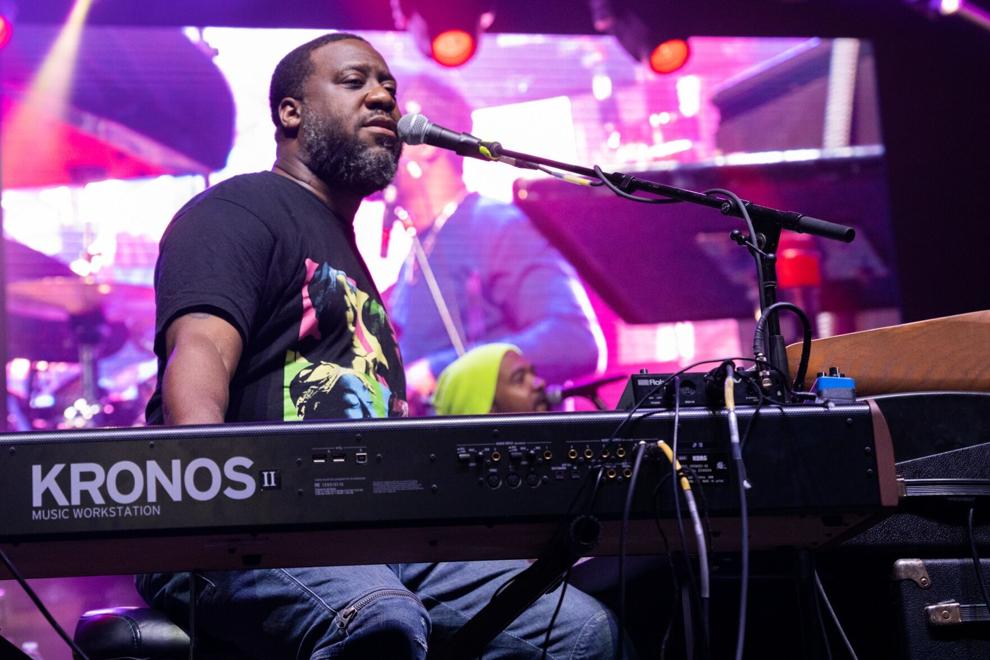 With music on four stages, plus food trucks, a marketplace and other experiences, this year's Music at the Intersection instantly raised the bar. Last year's inaugural event happened indoors with pandemic restrictions, playing out more like a bunch of concerts than a full-fledged festival.
Was Music at the Intersection perfect in its second year? Absolutely not. The hiccups kept hiccuping, especially on the first day.
On the Washington Avenue stage, where the headliners would play, technical difficulties caused a two-hour delay of the day's performances. Saint Boogie Brass Band was scheduled first on the stage but instead took its act directly to the streets, at Washington and Josephine Baker boulevards.
Foxing ultimately opened the Washington Avenue Stage well past its scheduled time, which affected start times for the remainder of the day. In an attempt to get things back on track, sets were shortened. But lightning problems later shut down all the stages for about an hour, interrupting performances by Keyon Harrold and Seviin Li and affecting the schedule for the rest of the night.
The second day, which began with a delayed opening of the gates, brought more schedule adjustments. The Big Top Stage was completely revamped. Lydia Caesar, for example, had been scheduled to perform there at 11:30 a.m. but was moved to 8:25 p.m. Ronnie Burrage's 7:45 p.m. show got underway after 10 p.m.
Still, all said and done, Music at the Intersection was a great time and just what St. Louis needed. The festival will return Sept. 9-10, 2023.
Here are a few more of my takeaways.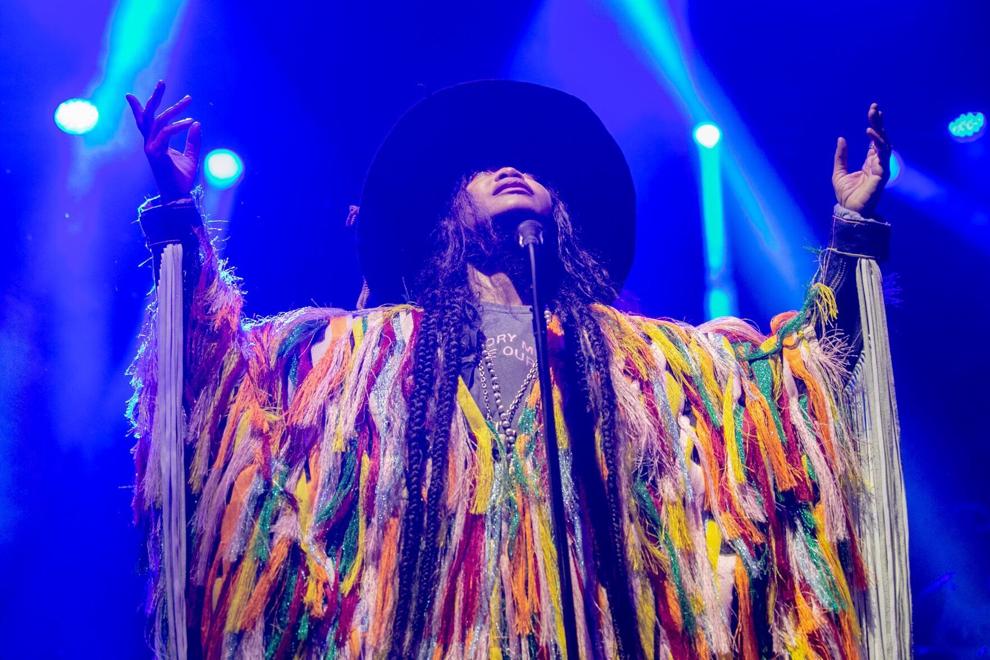 Back so soon? • Booking Gary Clark Jr. and Erykah Badu as the main festival headliners was a gamble. He played Stifel Theatre in November 2021, and she performed at the Fox Theatre in October 2021. Both acts always do well in St. Louis, but would fans return to see them again so soon? The answer: Yes.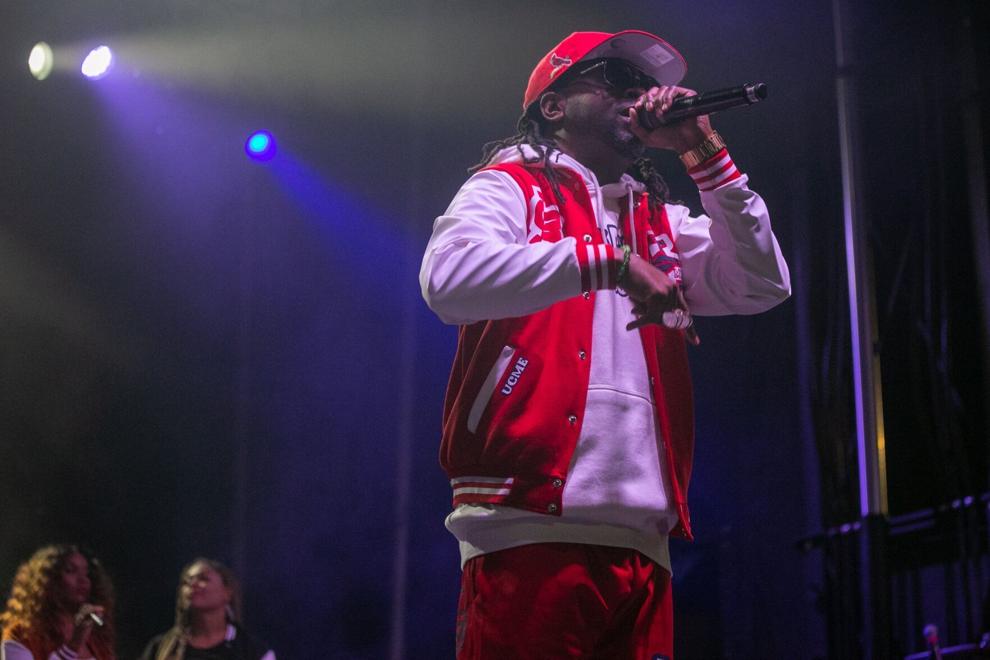 Different genres spotlighted • When it comes to big country, alt-country, Americana and rock festivals in the summer, St. Louis delivers. Other genres generally fall by the wayside, so it was great that hip-hop, jazz and blues were represented in a big way at Music at the Intersection. Keep that energy going.
The Grand Center arts district can be viewed as stuffy and high-brow. Music at the Intersection presented acts that may not get booked in the neighborhood's venues; it also attracted patrons who may not normally see shows there.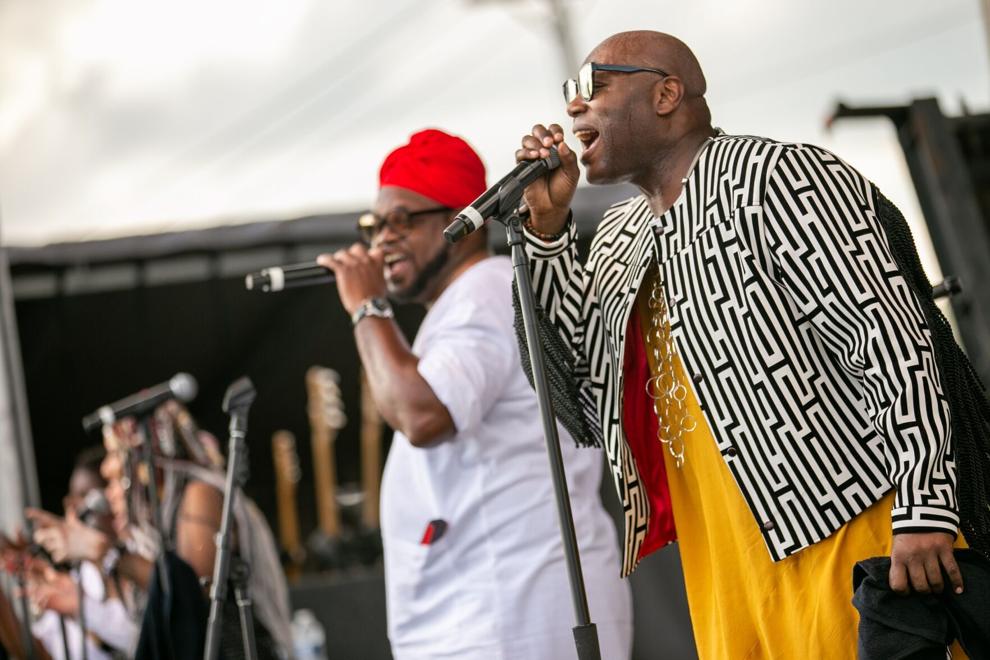 Growing pains? • "Bigger and better" is often a key phrase when projecting what the future of a growing event could look like. We hope Music at the Intersection isn't looking at being too big too soon.
The festival footprint wasn't too big; festivalgoers were able to move from stage to stage easily. But the stages also weren't so close that sound-bleed issues disrupted performances happening at the same time.
Don't look for Music at the Intersection to expand to Forest Park, where LouFest was held. The Kranzberg Arts Foundation, which presents the festival, is focused on Grand Center.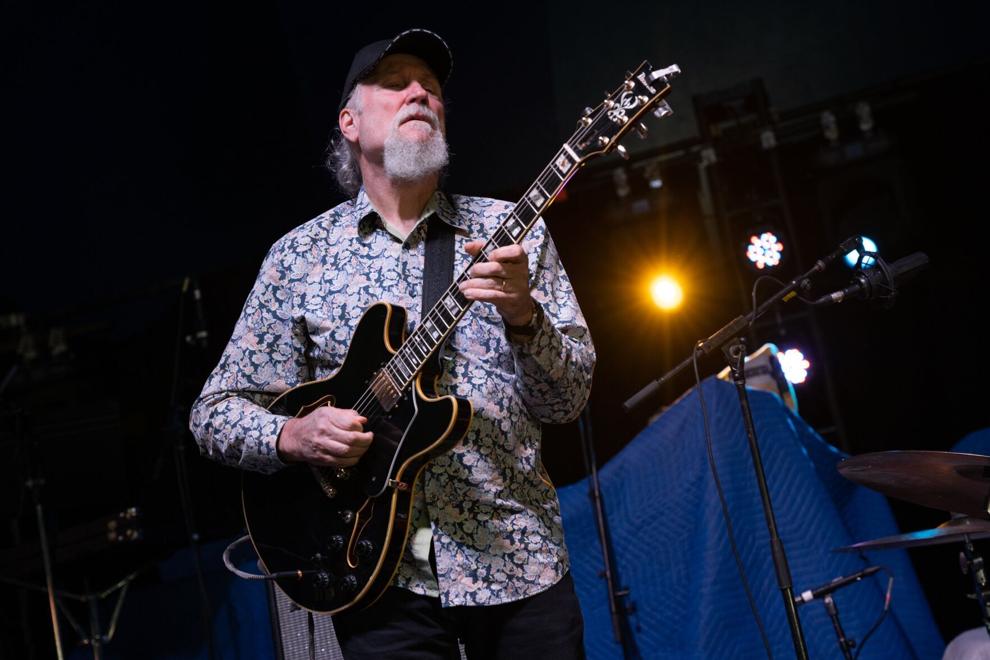 Legacy acts • A music festival needs a strong legacy act (or two) who helped pave the way for newer artists. Music at the Intersection's second day was especially strong in that department, with blues king Buddy Guy. He drew a big audience of fans who watched in awe, including young St. Louis blues guys Marquis Knox and Dylan Triplett, hanging out just off the stage, surely taking notes from the master.
The festival also made room for worthy jazz, R&B and blues veterans Joe Louis Walker, John Scofield, Booker T. Jones and George Porter Jr., all on the same day as Guy, with sets that were either back-to-back or overlapping.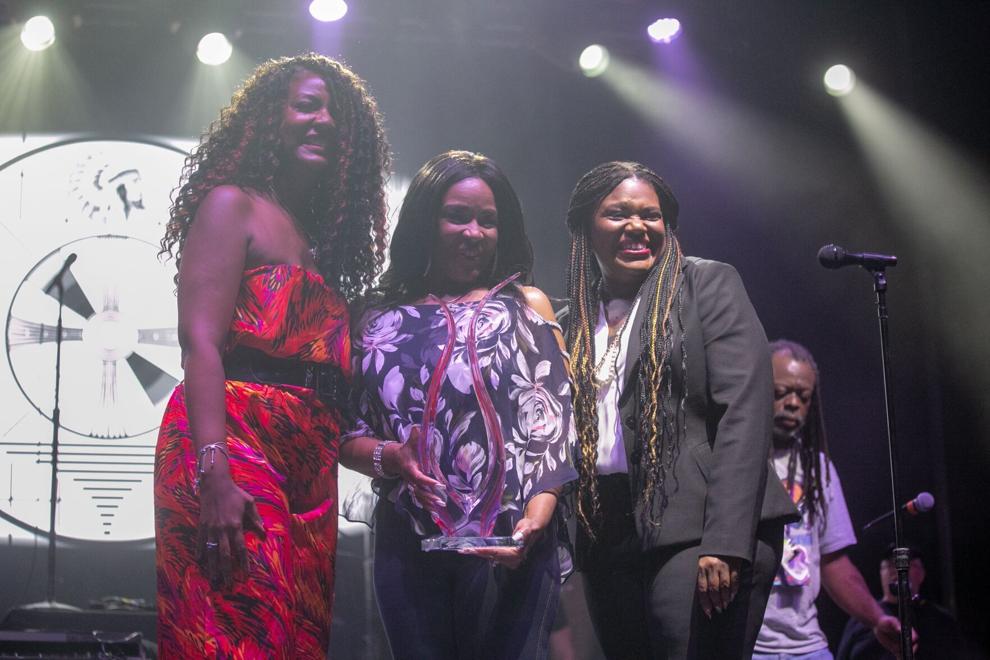 St. Louis Legends Award • It's time to normalize St. Louis Legends Award recipients performing a set of their own, in the same year they're being honored. This year's recipient was singer-songwriter Angela Winbush, who received the award after comments from St. Louis Mayor Tishaura Jones, U.S. Rep. Cori Bush and singer Coco Soul. Later in the evening, Winbush returned as a surprise during Erykah Badu's set, allowing them have some fun together with Winbush's "You Don't Have to Cry."
Winbush should have had her own set at the festival. The Bosman Twins, last year's honorees, had a set this year, so that may be the preferred format — but why?
Jazz jam • We love how things can just pop up organically at a music festival, like the impromptu, highly buzzed-about jazz jam session Sept. 10 at Ferring Jazz Bistro. It was a who's who of national and St. Louis artists that went until 2:30 a.m. In the house were Kamasi Washington and his band, members of Robert Glasper's band, members of John Scofield's band, Keyon Harrold, Jahmal Nichols, Denise Thimes, Kendrick Smith and more. It was free, and those who knew, knew.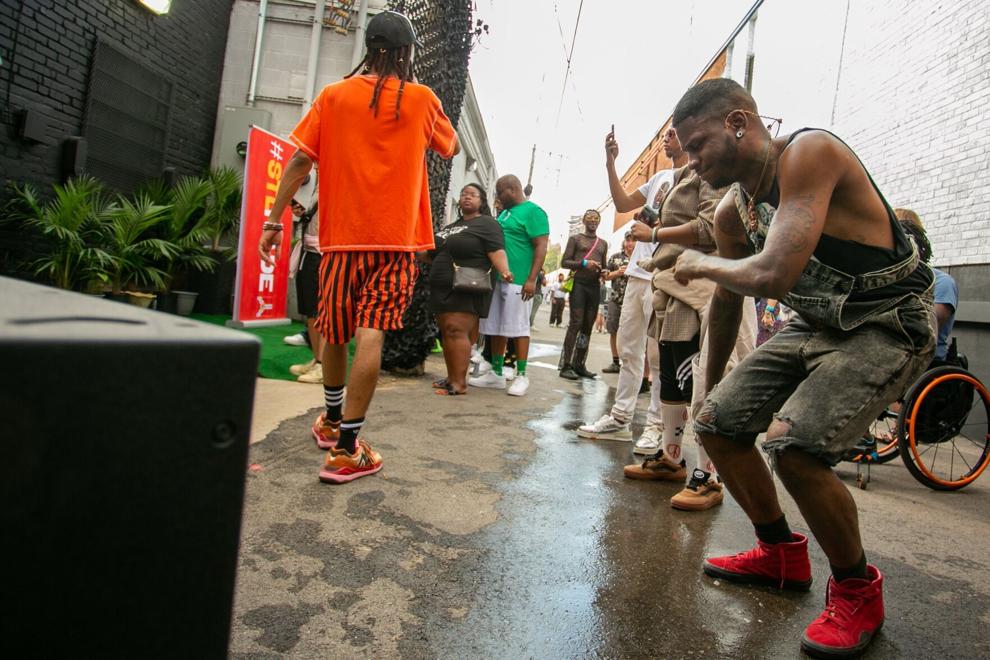 SINSE BVSS Camp Stage • Another noteworthy pop-up was the unannounced SINSE BVSS Camp Stage with performers from St. Louis hip-hop artist Mvstemind's Mvstercamp. The stage, tucked away in a brightly decorated alley near the artisan market, featured Kinfolkandthem, K. Kudda Muzic, Marvell Cue, Cherythawrite, Sevell, Tyson Arrmond, C.E.B., the Gold Giraffe, Makis Raqueem, Critical and MC Tres. Msvtermind hosted.
Wish list • Nelly's album "Nellyville" celebrated its 20th anniversary this year but without the fanfare of the 20th anniversary of "Country Grammar" in 2020. It would have been perfect if Nelly had done a special show, in which he performed the album from front to back, at Music at the Intersection.
Food trucks aplenty • Music at the Intersection saw nary a food truck in 2021, a minor beef I had with the festival. That definitely wasn't the case this year, as trucks were in abundance, and the lines never seemed obnoxiously long.
Music at the Intersection brings more than 50 local and national acts to four stages Sept. 10-11 in Grand Center.
Photos: Scenes from the second day of Music at the Intersection
Day two of Music at the Intersection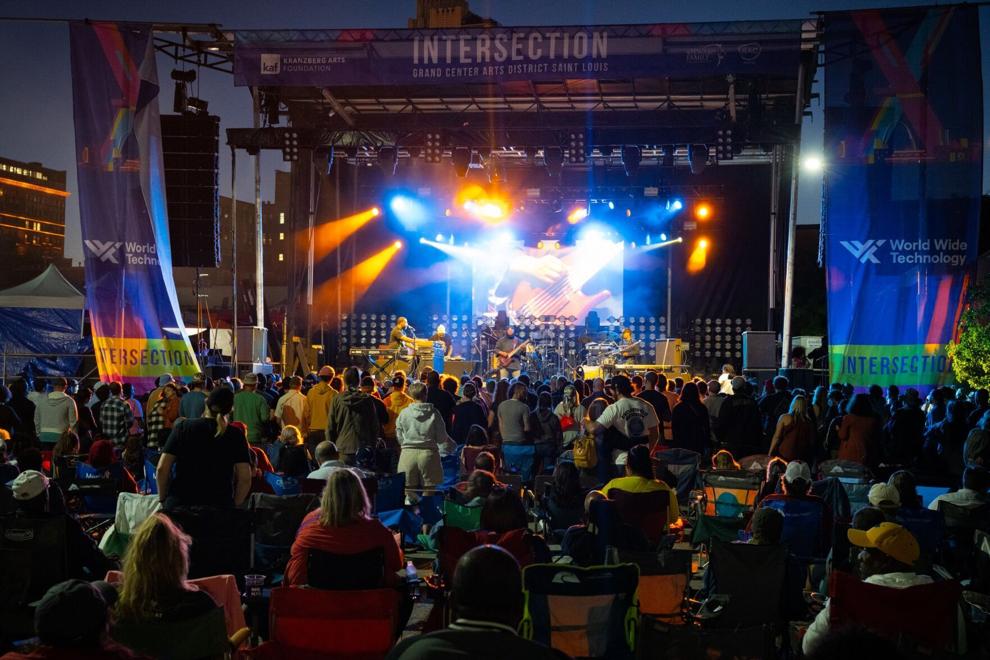 Day two of Music at the Intersection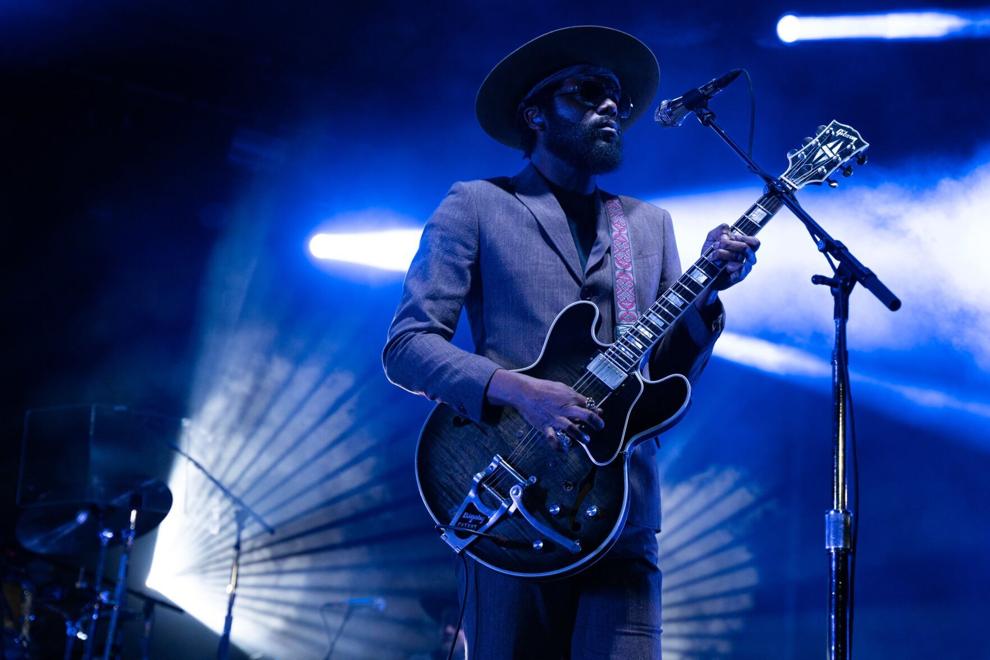 Day two of Music at the Intersection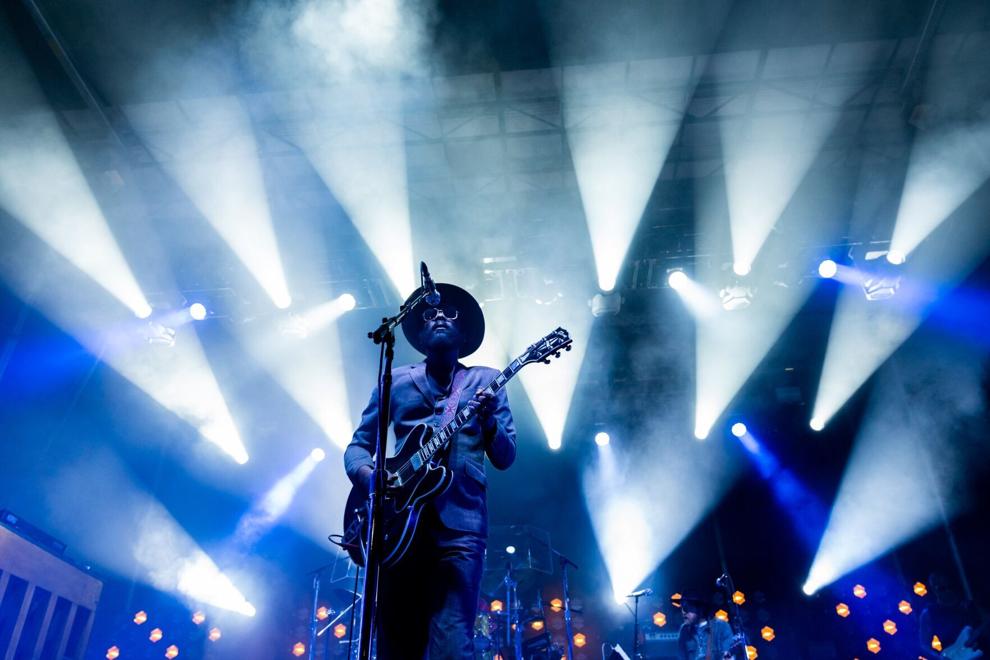 Day two of Music at the Intersection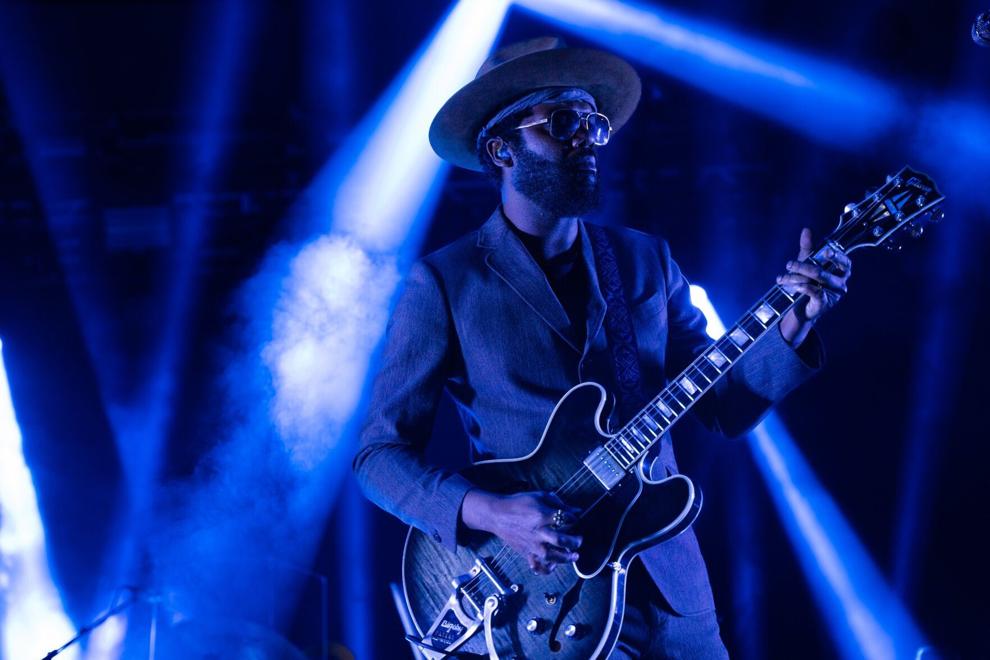 Day two of Music at the Intersection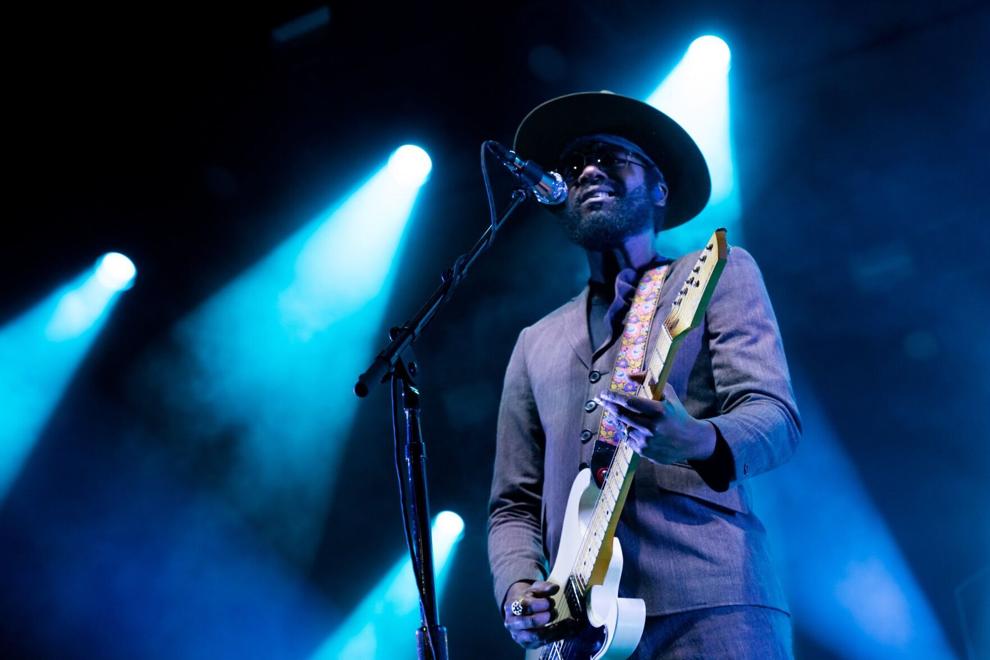 Day two of Music at the Intersection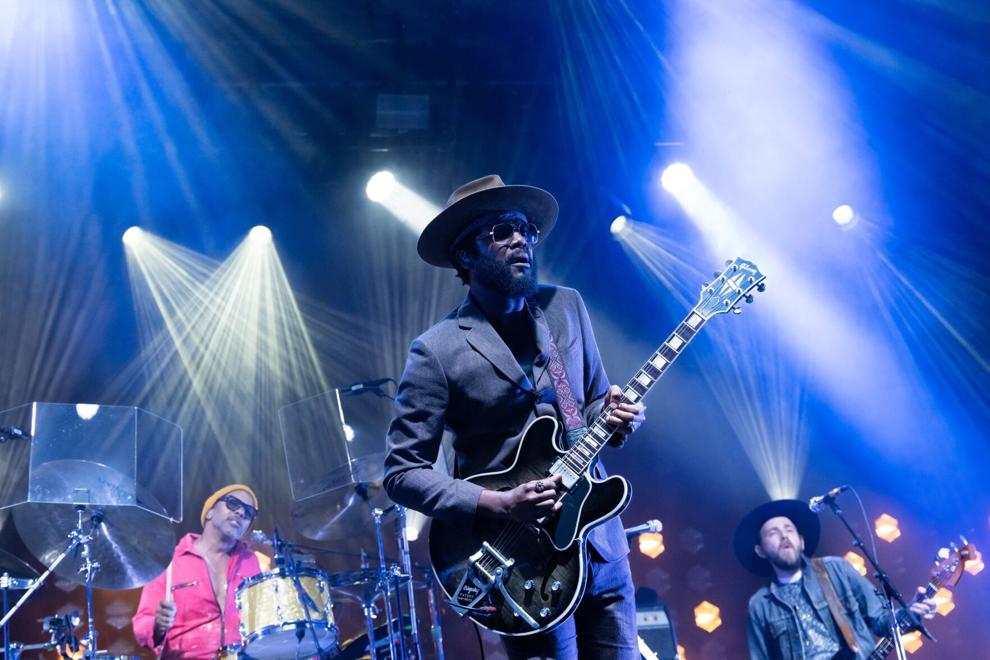 Day two of Music at the Intersection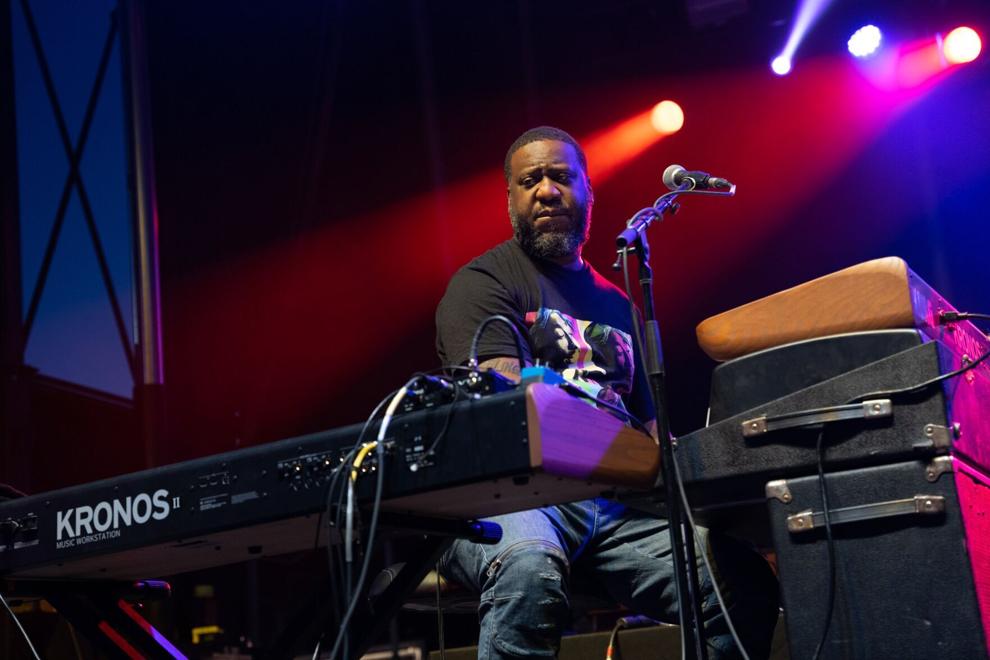 Day two of Music at the Intersection
Day two of Music at the Intersection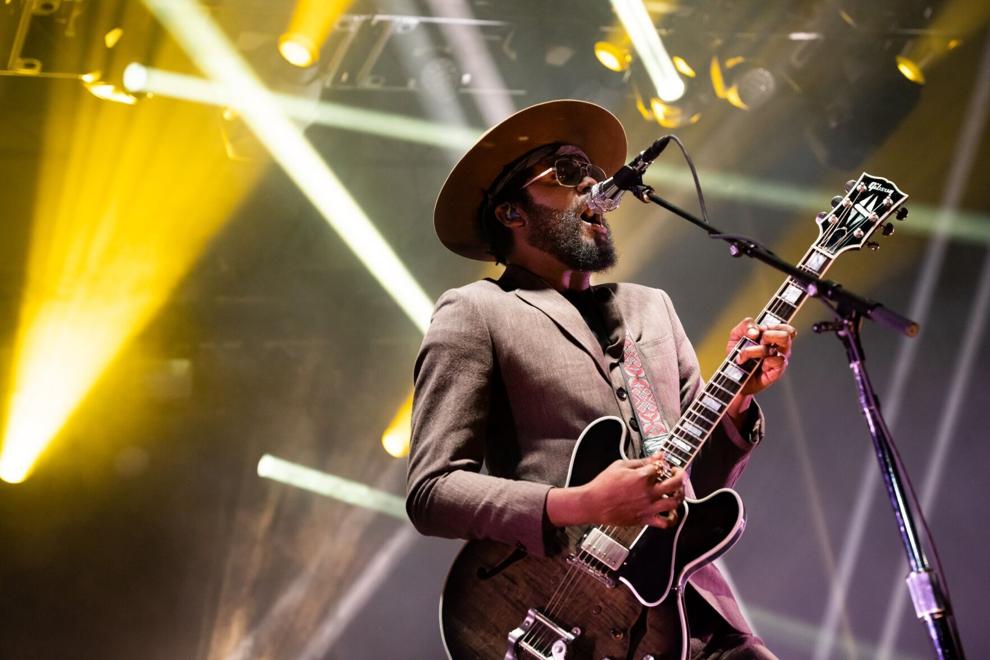 Day two of Music at the Intersection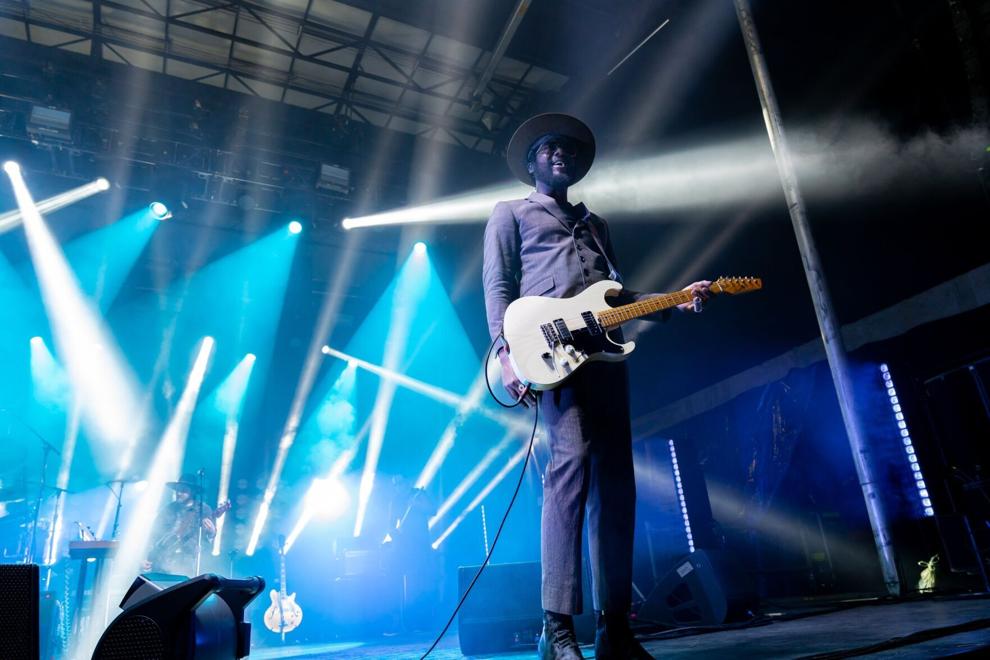 Day two of Music at the Intersection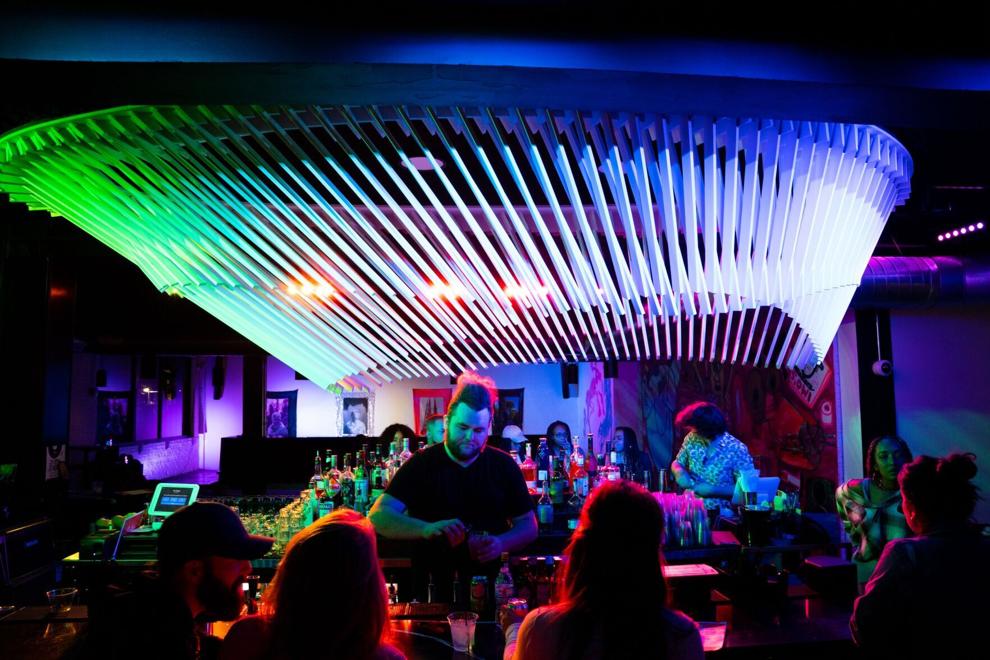 Day two of Music at the Intersection
Day two of Music at the Intersection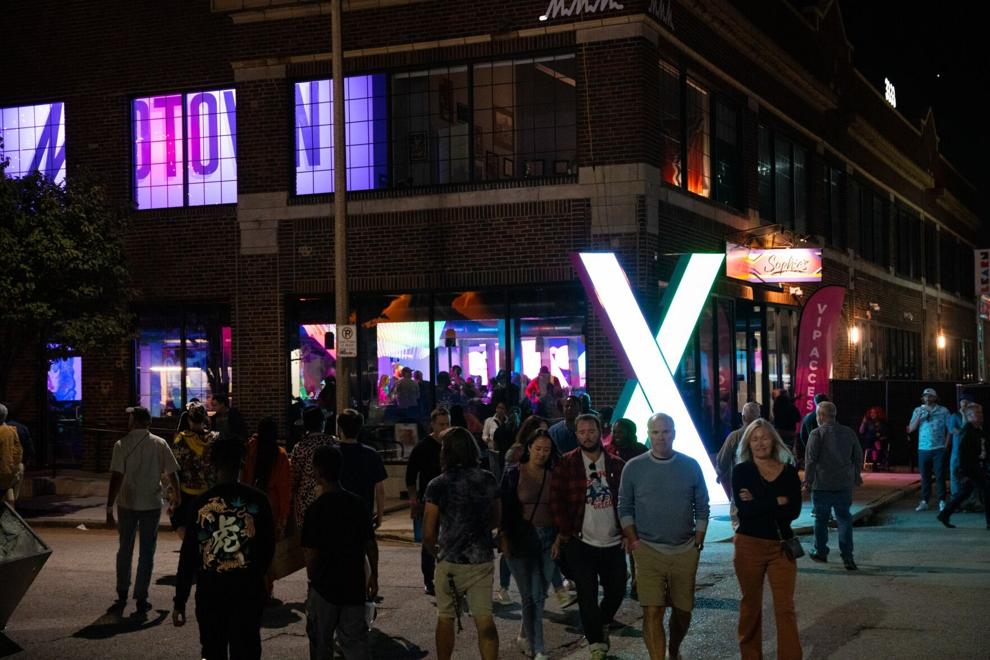 Day two of Music at the Intersection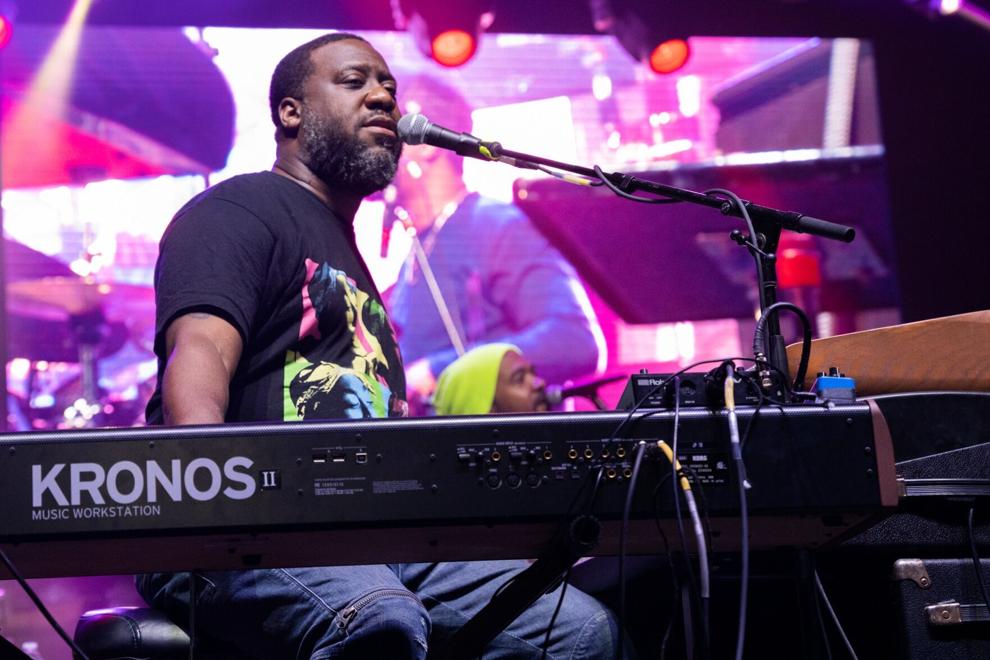 Day two of Music at the Intersection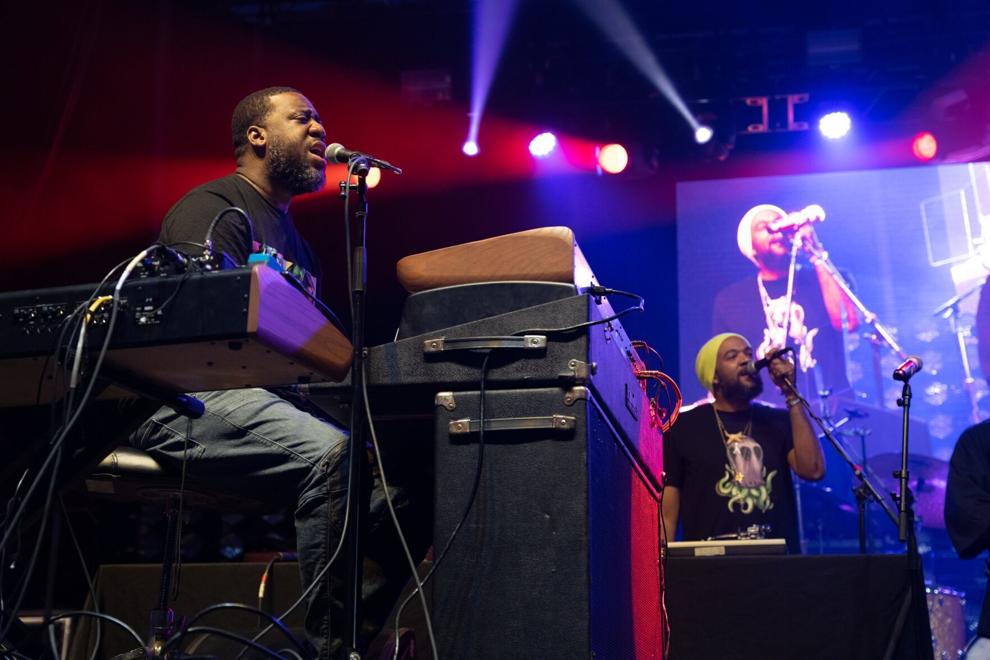 Day two of Music at the Intersection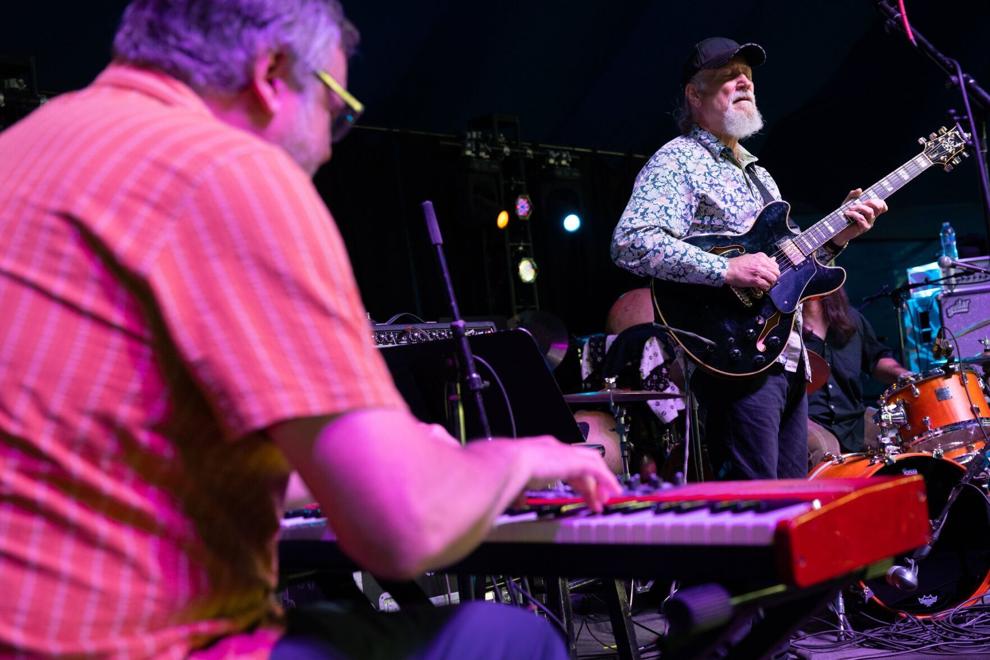 Day two of Music at the Intersection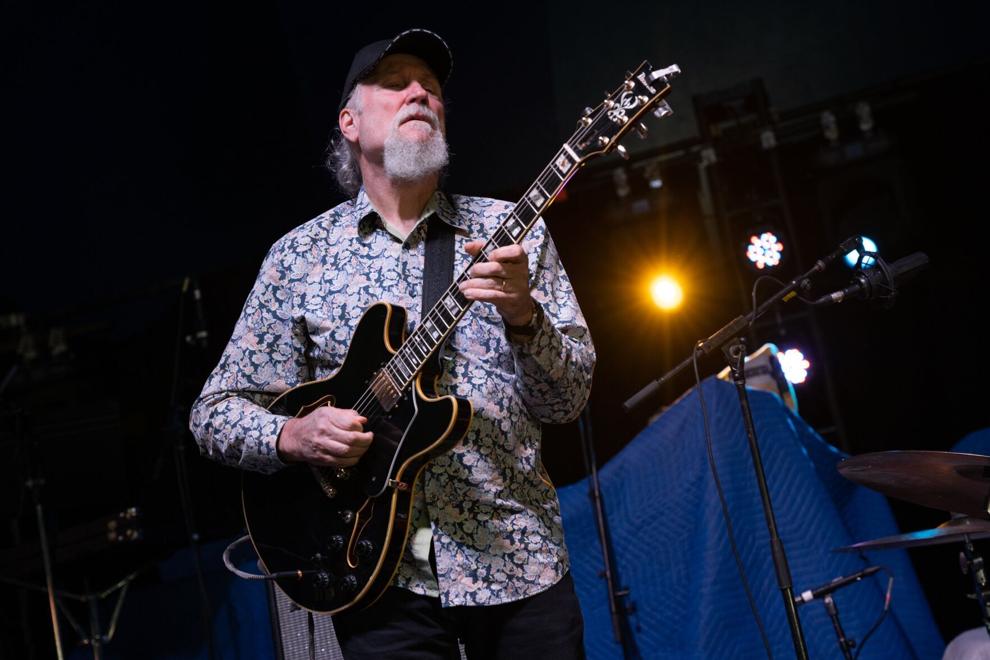 Day two of Music at the Intersection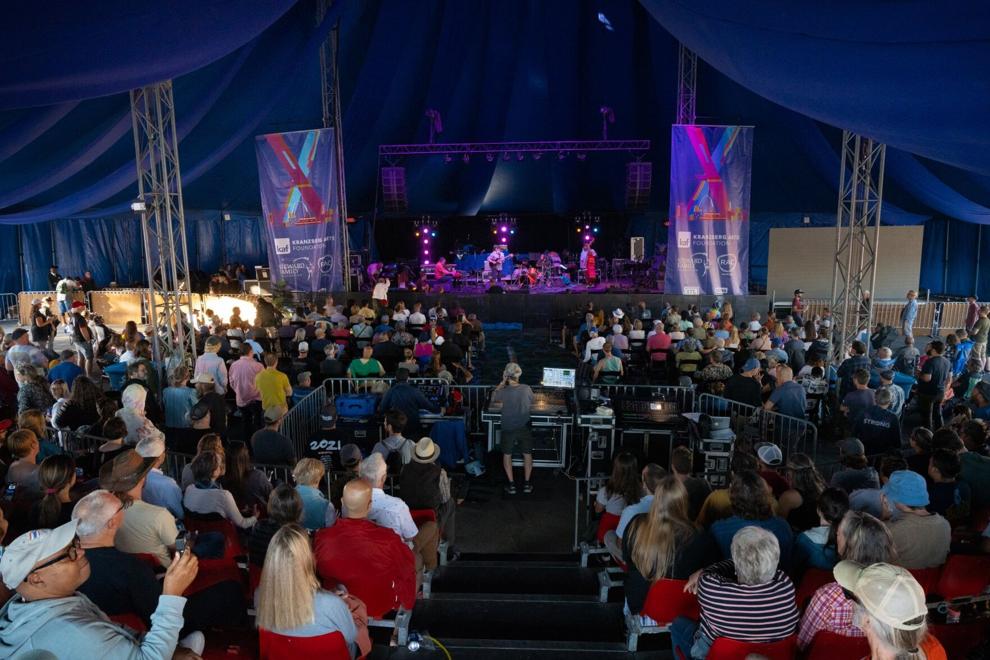 Day two of Music at the Intersection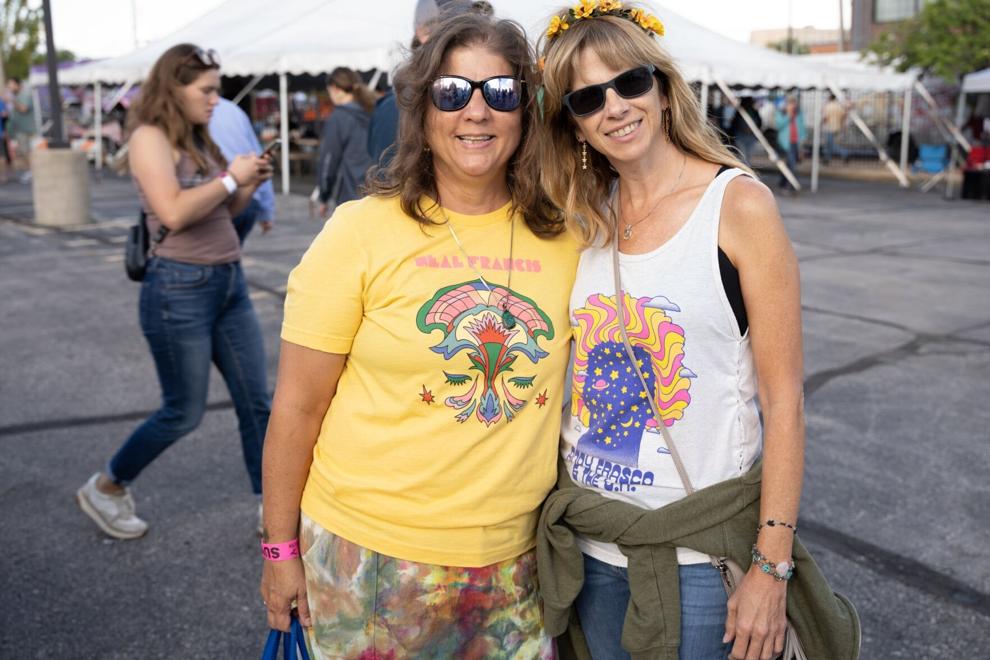 Day two of Music at the Intersection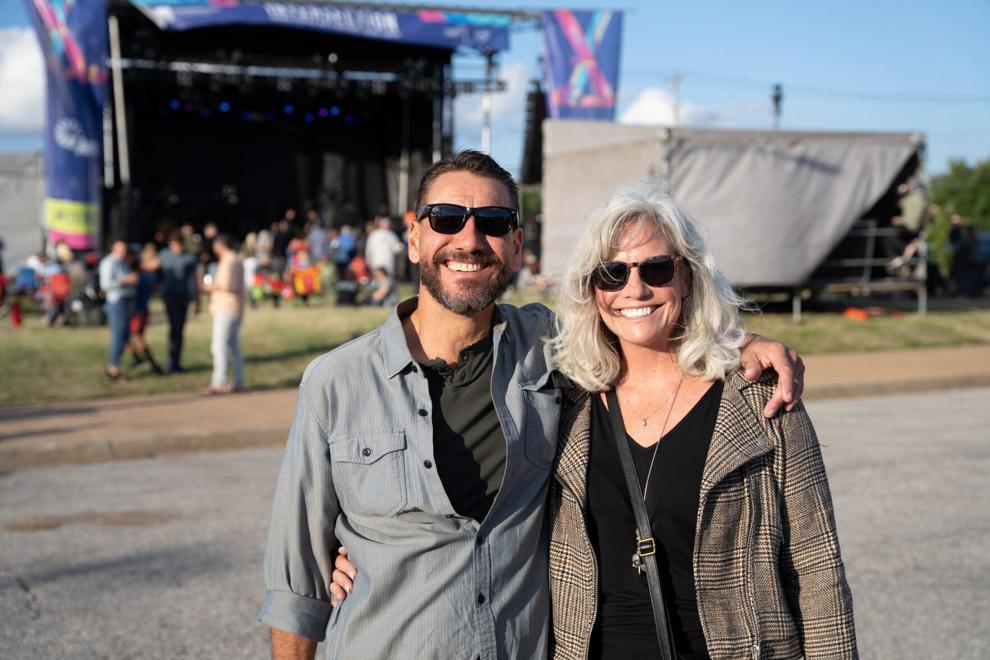 Day two of Music at the Intersection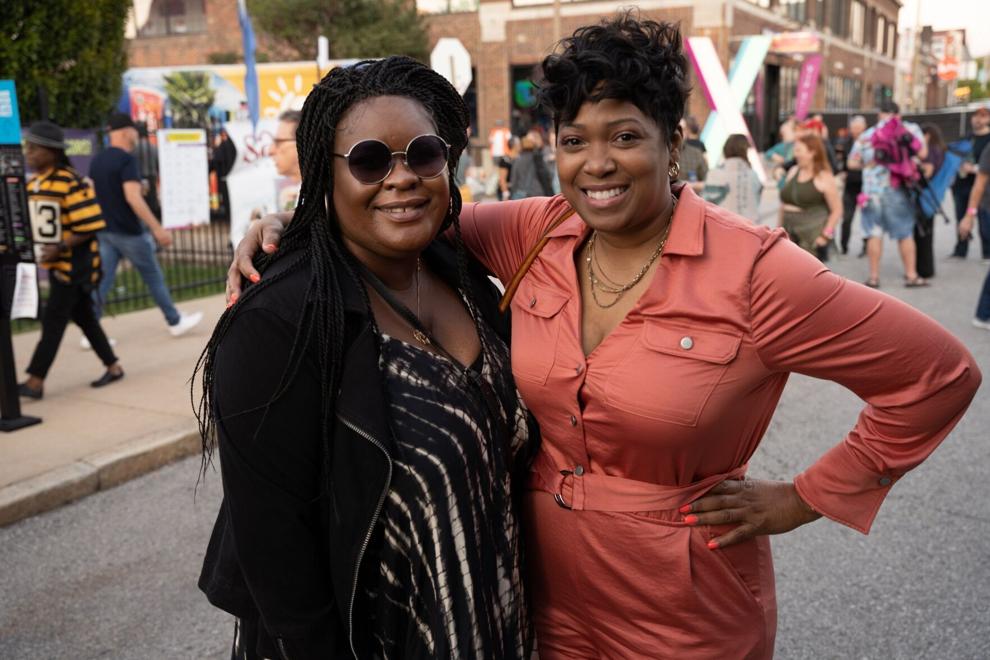 Day two of Music at the Intersection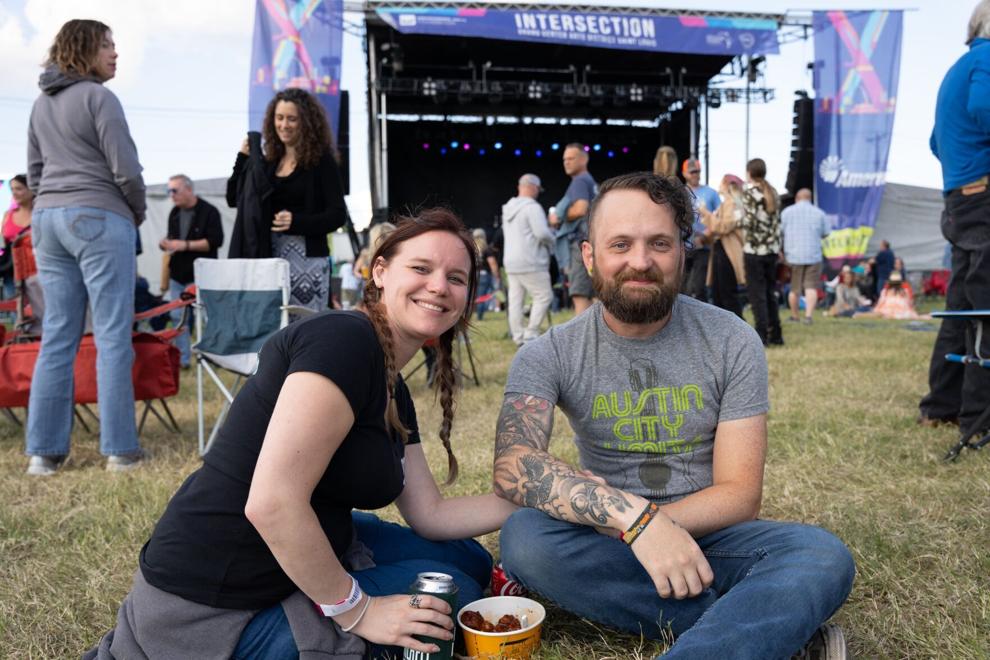 Day two of Music at the Intersection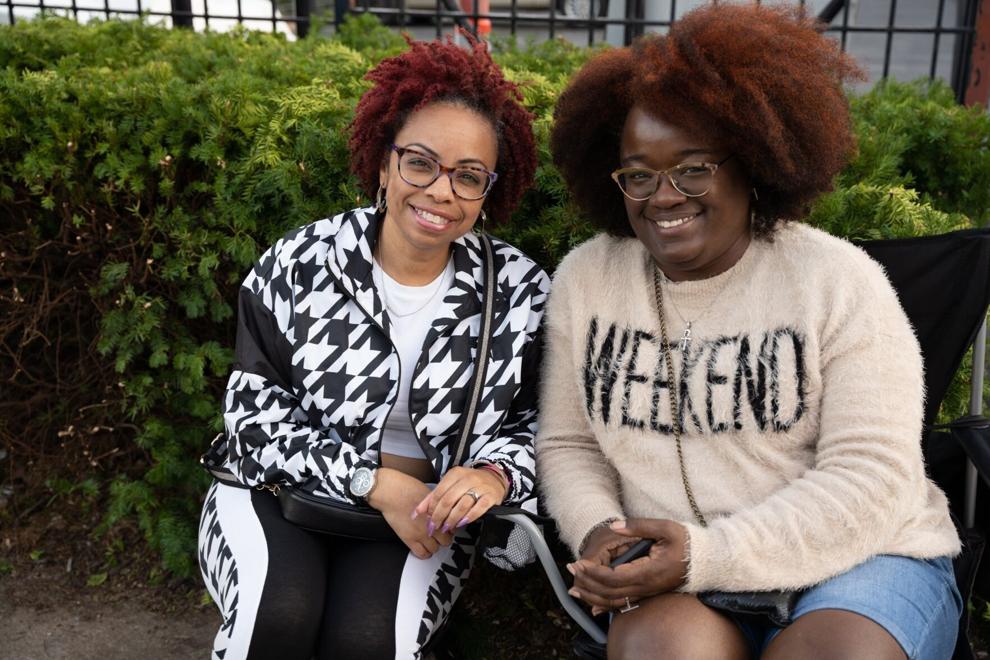 Day two of Music at the Intersection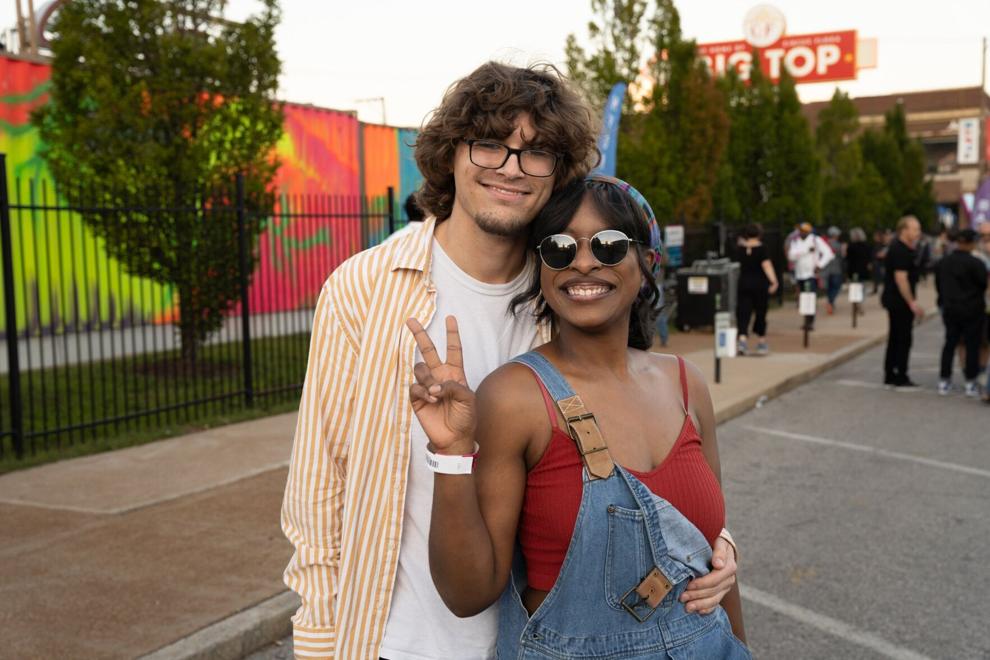 Day two of Music at the Intersection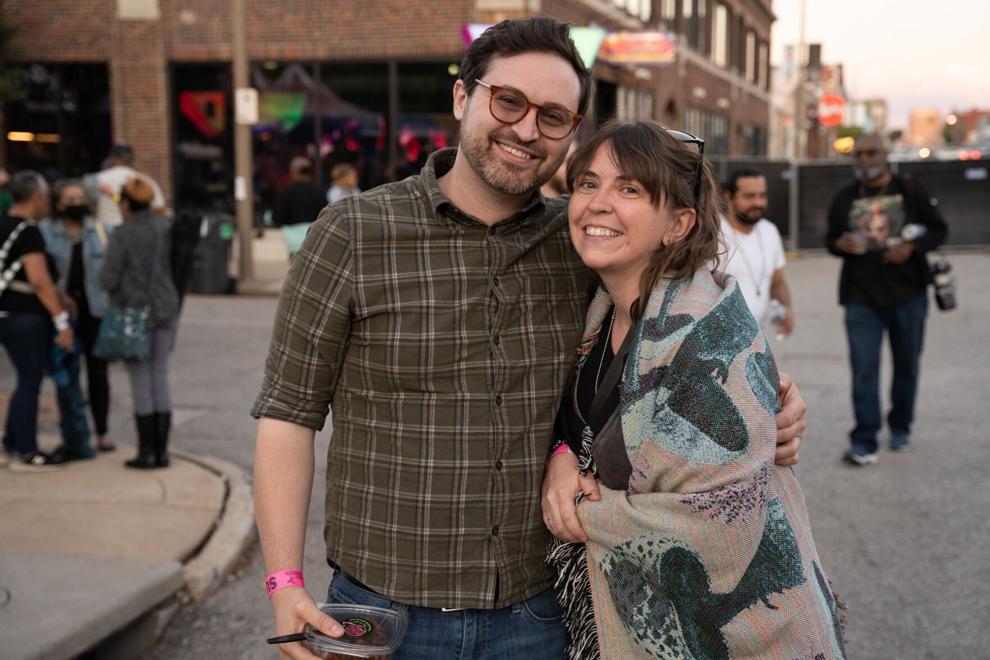 Day two of Music at the Intersection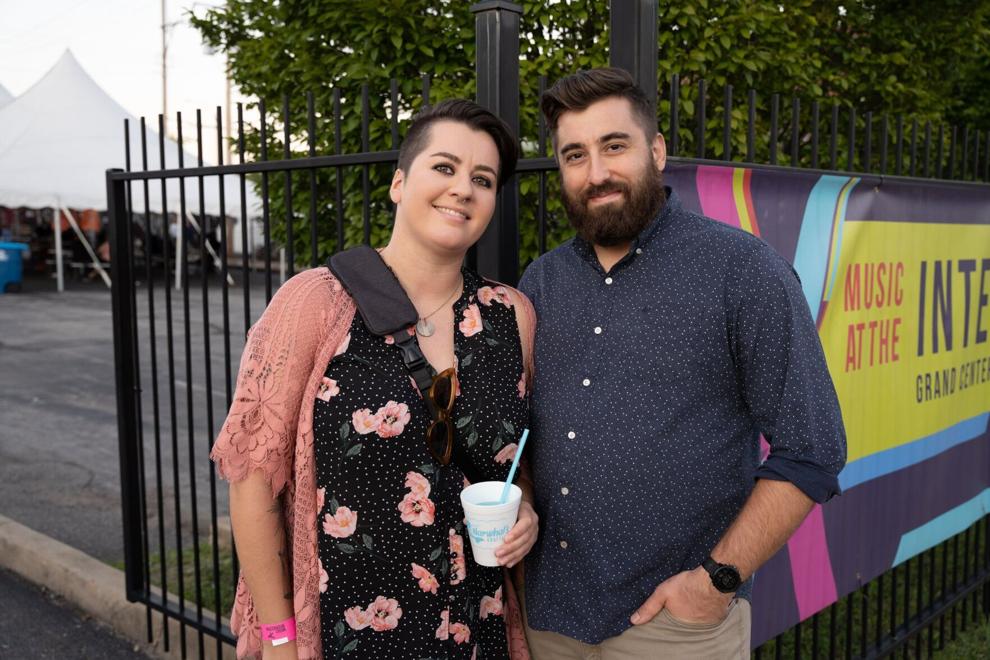 Day two of Music at the Intersection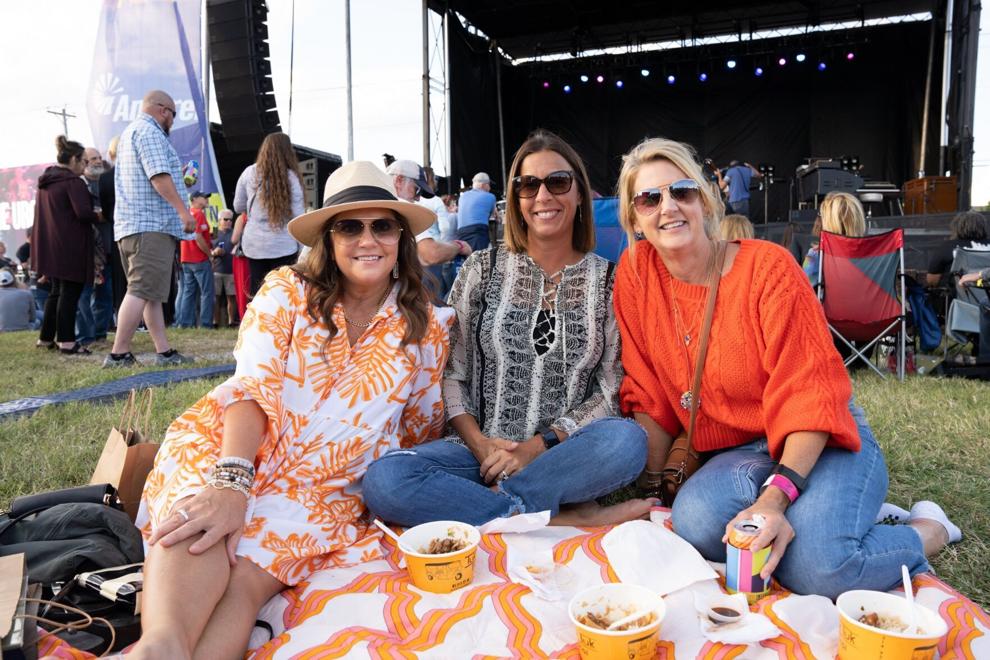 Day two of Music at the Intersection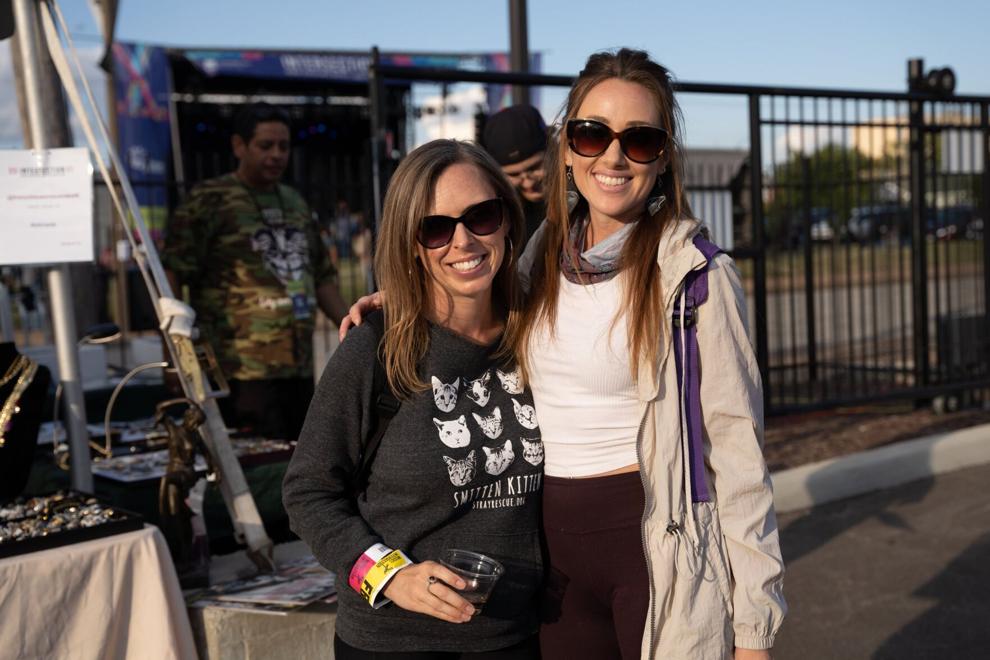 Day two of Music at the Intersection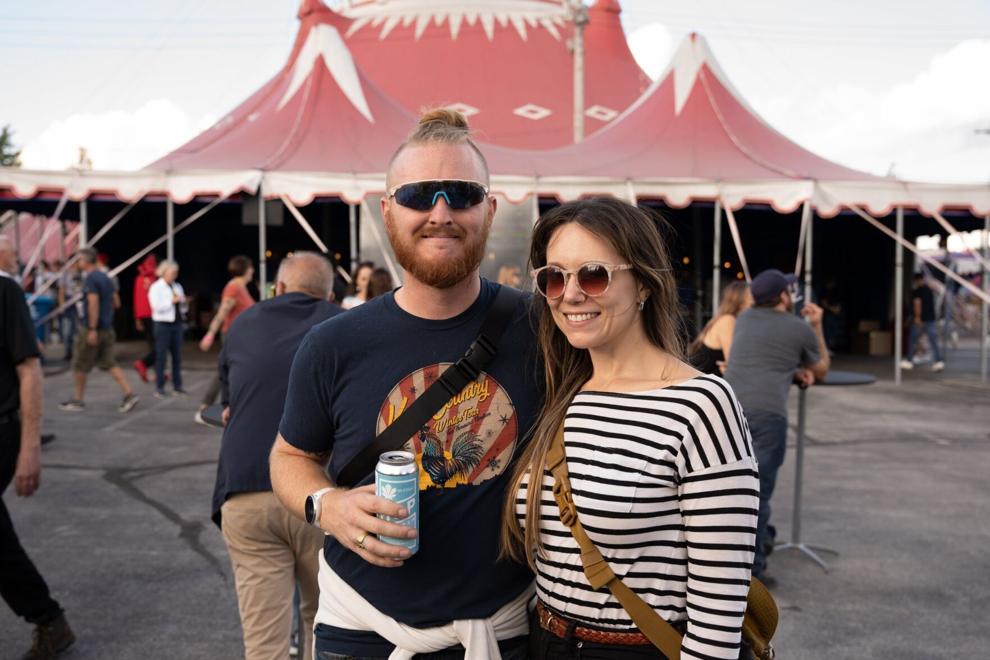 Day two of Music at the Intersection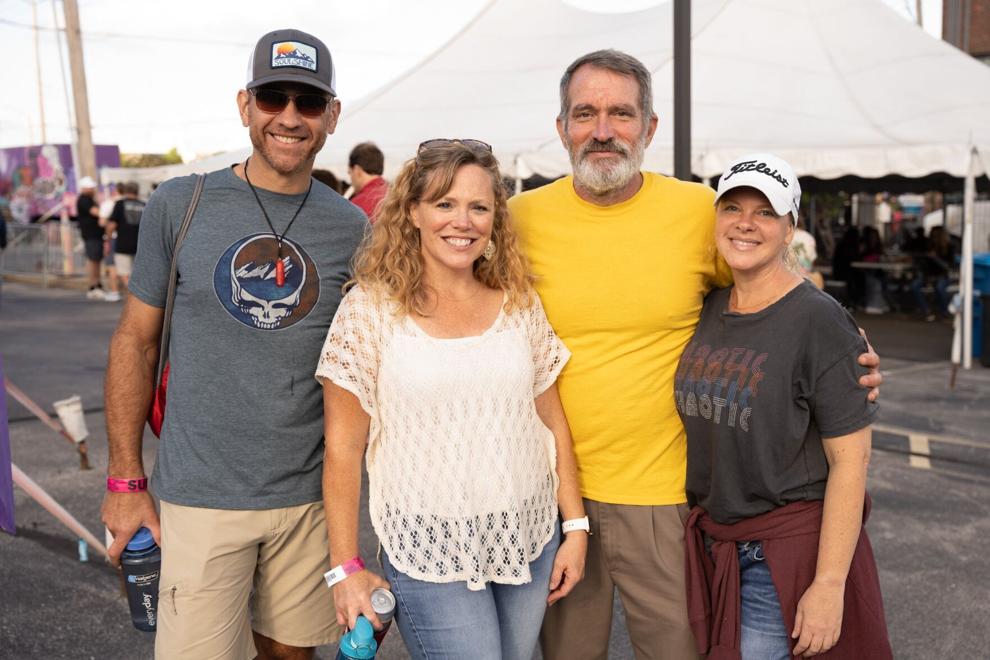 Day two of Music at the Intersection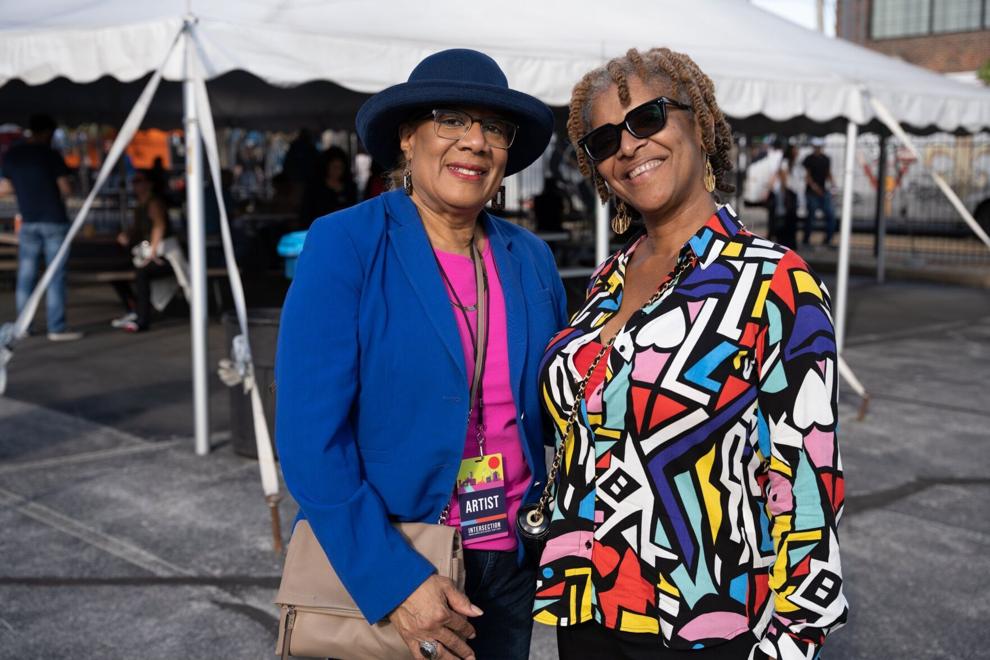 Day two of Music at the Intersection