It's been so long since Needtobreathe last went on tour, the band's Josh Lovelace jokes, "we gotta make sure we remember what we're doing."
The band opens its "Into the Mystery" tour this weekend at St. Louis Music Park in Maryland Heights.
"We're excited to get back on the road for a lot of reasons," save Lovelace (keyboardist, backing vocals). The band also includes Bear Rinehart (vocals, guitar, piano) and Seth Bolt (bass, backing vocals).
"We haven't seen the fans, we haven't played a rock show in a long time and we have a lot of new music we never got the chance to showcase live," he says. "We can't wait to play these songs out in front of people."
Needtobreathe played an acoustic tour in 2019; its last full tour was in 2018.
After the acoustic tour, the band members agreed they were all tired and decided to take a break from the road.
"We had no idea what 2020 would have in store for us and for everyone — that things would happen the way it did," Lovelace says.
Plans for a 2020 tour in support its "Out of Body" album, released the same year, were called off.
"I remember finishing the record up and hearing talk that there was this thing happening and we needed to be aware of it," he says. "I remember it like it was yesterday. We finished the record, and the next day went home and the world shut down.
"We were going to call the tour the 'Out of Body Experience.' It was a bummer."
The band did what it could to promote "Out of Body," livestreaming the album in its entirety, along with other virtual events and socially distanced concerts.
Needtobreathe released a live album this year from those socially distanced concerts called "Live From the Woods Vol. 2."
"It was a busy time for our band in a time when there were a lot of unknowns and questions," Lovelace says.
At one point, he says, "we all looked at each other and asked what happens if we can't do this anymore. But we were able to keep as busy as we could. We're living in a sweet time in the band. We're grateful to still have a job. For all of us, it's a chance to get out there and play music and do what we feel we're supposed to do, and we're excited to pull it off."
Quarantining as a group kept the band occupied. Over three weeks in September 2020, in a small house in Columbia, Tennessee, Needtobreathe started work on music that would become the "It's a Mystery" album.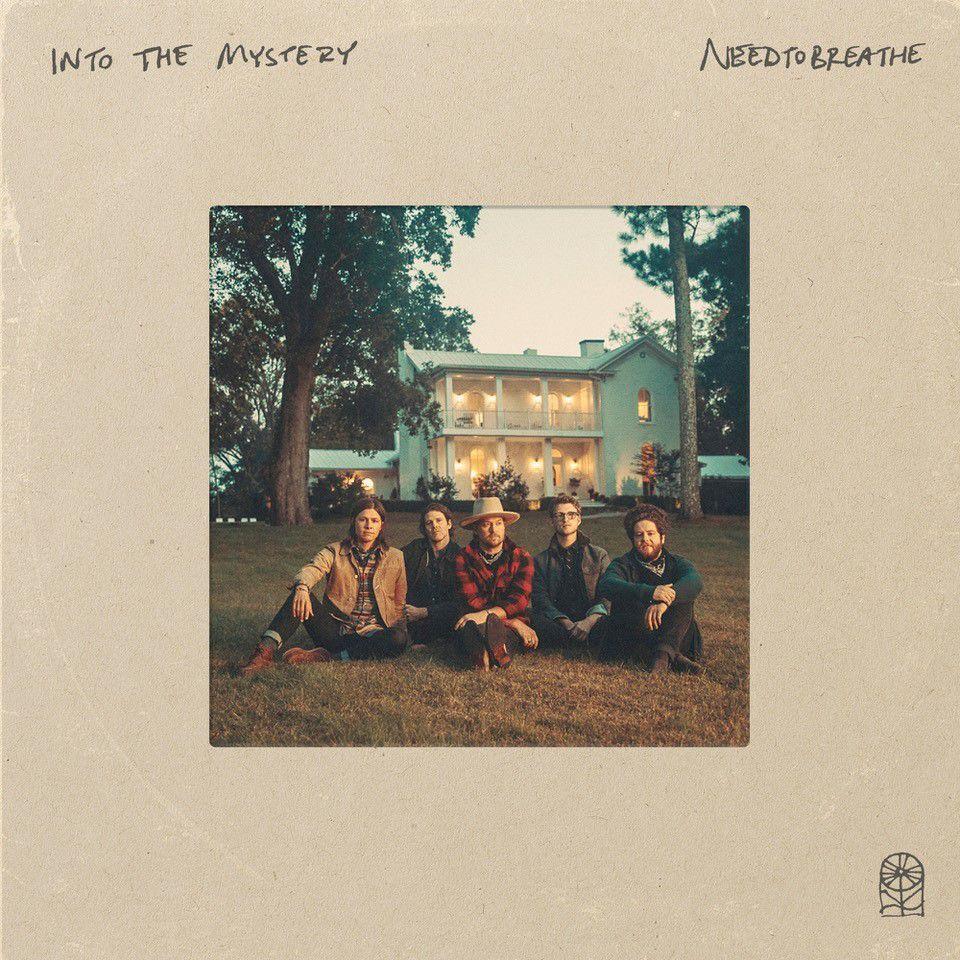 "We've been sitting on it for a little while," Lovelace says. "We knew we wanted to put it out as soon as we could. We said, 'If we can't tour, let's do the other thing we can do and make music.' We recorded it, and we're proud of how it turned out. We didn't know exactly what to expect when we went in."
Songs on the album include "I Wanna Remember," featuring Carrie Underwood, and "Carry Me," featuring Jon Foreman.
Lovelace says the album demonstrates that, 20 years in, the band still has the energy as though it were recording for the first time.
He says the album is an honest picture of where the band is now. The album was kept intentionally raw, à la some of the band's favorite albums, such as Tom Petty's "Wildflowers."
"We're leaving it all on the table," Lovelace says. "That's what we wanted to do."
The album's recording was limited to whatever was in the house where they recorded. A baby grand piano was available, and the band brought in instruments.
"We spent the time we were there getting the arrangements right, the musical moments right," he says. "You hear real instruments. We're not hiding behind computers and fixing a bunch of things. We never want to make a record that would make us rich or famous or huge or make us a big arena band. We just do it and see what happens."
Recording "I Wanna Remember" with Underwood came as a result of the country music superstar being a fan of the band; she had enlisted Rinehart to sing with her on "Nothing But the Blood of Jesus."
"They realized they have a lot in common growing up in small towns, and it became a natural thing for them to become friends. You shoot for the stars and see if she would consider singing on our record," says Lovelace.
"It's neat to be featuring Carrie Underwood," he says. "It was really fun. We felt like we were Fleetwood Mac and she was Stevie Nicks."
What Needtobreathe, Switchfoot, the New Respects • When 7 p.m. Sept. 7 • Where St. Louis Music Park, 750 Casino Center Drive, Maryland Heights • How much $22-$79 • More info livenation.com