It was truly "Hot in Herre" at Saturday's BET Hip Hop Awards in Atlanta. The show was broadcast Tuesday evening and closed with a tribute to Nelly.
The St. Louis superstar rapper, who broke through in 2000 with his blockbuster album "Country Grammar," received the I Am Hip Hop Award.
Accepting the award, Nelly said artists from Missouri and the "Heartland" — the title of his latest album — "don't get a lot of this, a lot of chances to stand onstage and say, 'Yeah, it's our turn.' So this ain't for me. This is for my whole area. This is for my whole city."
When he landed on the music scene, he said, "I never had a co-sign. Nobody stood onstage and put their arm around me. Nobody gave me a feature. Nobody put a chain around my neck. I got thrown in the deep end and was told to swim."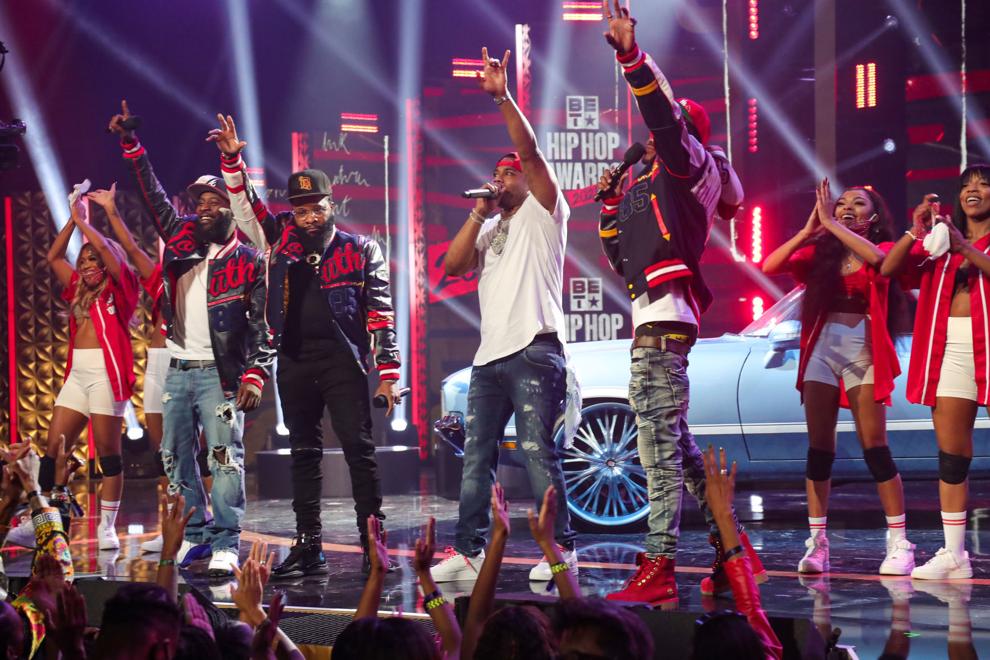 He also thanked a long list of people, many of them from St. Louis, including his parents, children, Tony "T-Luv" Davis, DJ Trife, DJ 618, Jason "J.E." Epperson and Basement Beats, and City Spud, the St. Lunatics rapper who accompanied Nelly to the ceremony.
Nelly explained that the bandage he famously wore on his cheek was to represent City Spud, who was in prison when Nelly broke through. City Spud had worked on "Country Grammar."
Nelly also thanked members of his group, St. Lunatics, naming Murphy Lee, Kyjuan and Slo Down. Noticeably omitted was rapper Ali.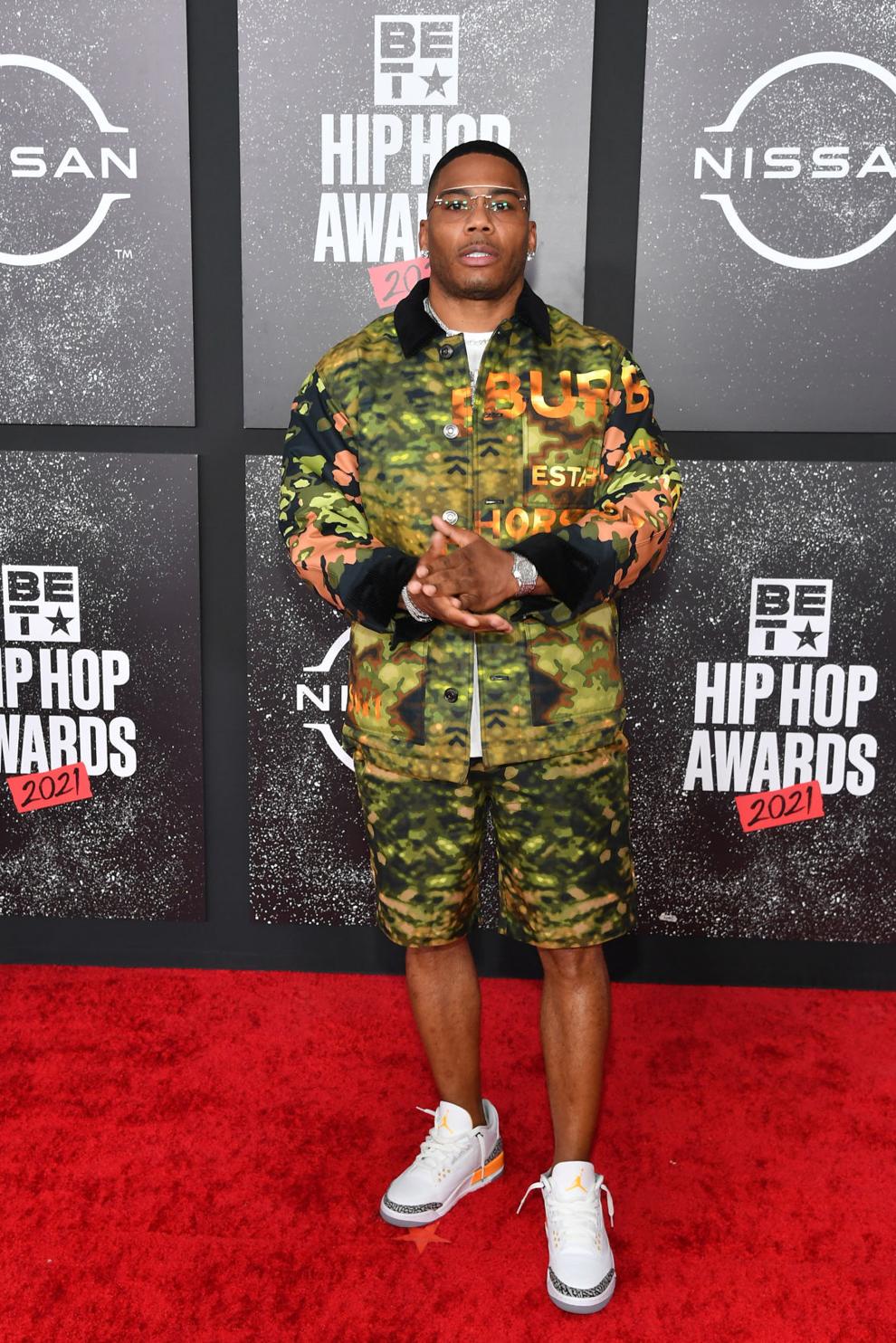 A performance by Nelly included a medley of his biggest hits performed in front of a backdrop depicting downtown St. Louis and the Gateway Arch. If social media chatter is any indication, it was the highlight of the show. The medley included "E.I.," "Country Grammar," "Air Force Ones," "Where the Party At" featuring Jermaine Dupri, "Grillz" featuring Dupri and Paul Wall, "Dilemma," "Flap Your Wings" (featuring a group of energetic hip-hop dancers) and "Hot in Herre."
Dupri, who produced "Grillz" for Nelly, introduced him at the top of the two-segment tribute, calling the Grammy winner the definition of hip-hop and one of the first to blend hip-hop and country.
He also said Nelly "had us all out here wearing Band-Aids on our faces."
A video montage included Kelly Rowland, Nelly's partner on "Dilemma," City Spud and Kevin Hart, his co-star on BET's "Real Husbands of Hollywood," who said Nelly put a city on his back and created a culture.
Tyler, the Creator was given the top album honor for "Call Me If You Got Lost" and was presented with the Cultural Influence Award.