A trio of perfect 10 scores that came with a standing ovation helped lead Nelly to the finals next week of "Dancing With the Stars." 
The results came during Monday night's semifinals that saw the season's first and only double eliminations. Even Nelly seemed surprised by the results, determined from a combination of scores from two dances and from viewer votes.
STL's No. 1 celeb landed his first perfect score of 30 out of 30 on "Dancing With the Stars" with his pro partner Daniella Karagach for their performance of the jive to the Brian Seltzer Orchestra's "Jump Jive An' Wail," performed in the show's second half.
Going into the dance, Nelly said it was tough and that his partner pushed him harder than ever, seeing his potential to pull it off more than he did.
After the fast-moving dance full of frolicking footwork, the judges gave him his first standing ovation. In fact, the whole studio seemed to erupt.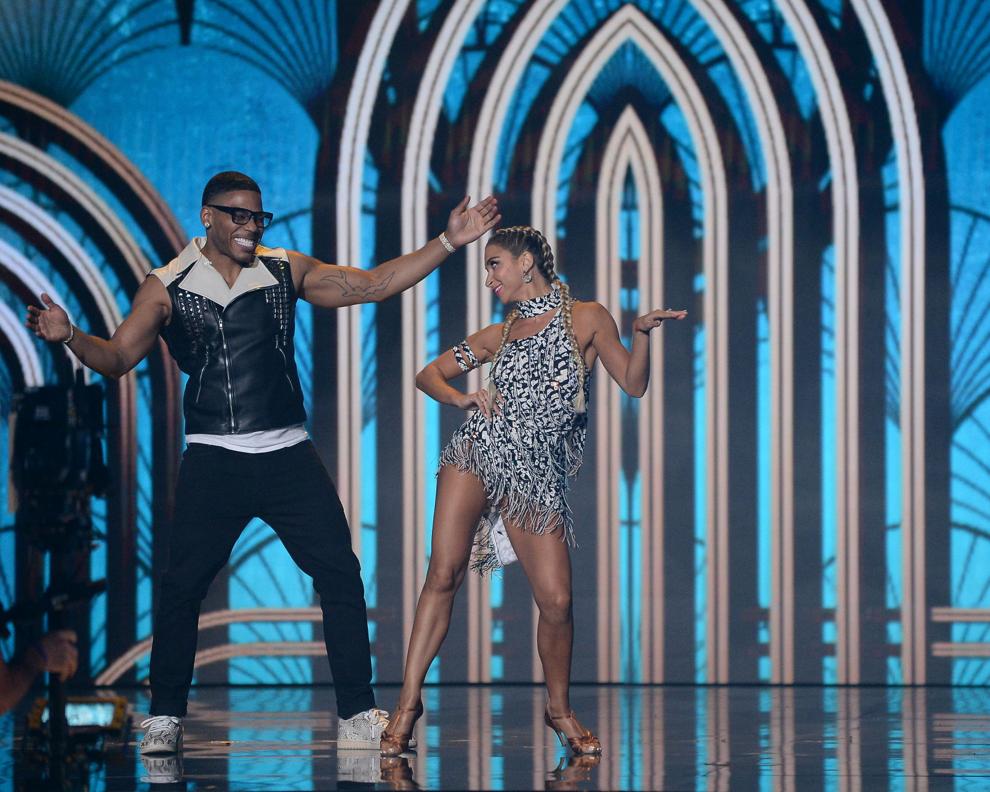 After the judges settled back into their seats, judge Bruno Tonioli said Nelly nailed the routine and that he couldn't believe it. "Where did that come from? It was almost miraculous."
Judge Carrie Ann Inaba said it was his real breakthrough, and at exactly the right time for a breakthrough. She saw a fire under his feet. Judge Derek Hough noted Nelly's nailing it as well.
The first round was the redemption round in which the dancers revisited routines they struggled with before, but to different songs. For Nelly, it was the Paso Doble. Tonioli was Nelly's advisor during rehearsals. He said when Nelly did the dance the first time early in the competition, his stiffness resembled Megatron, one of the Transformers. He showed the rapper how to refine the performance including demonstrating lines.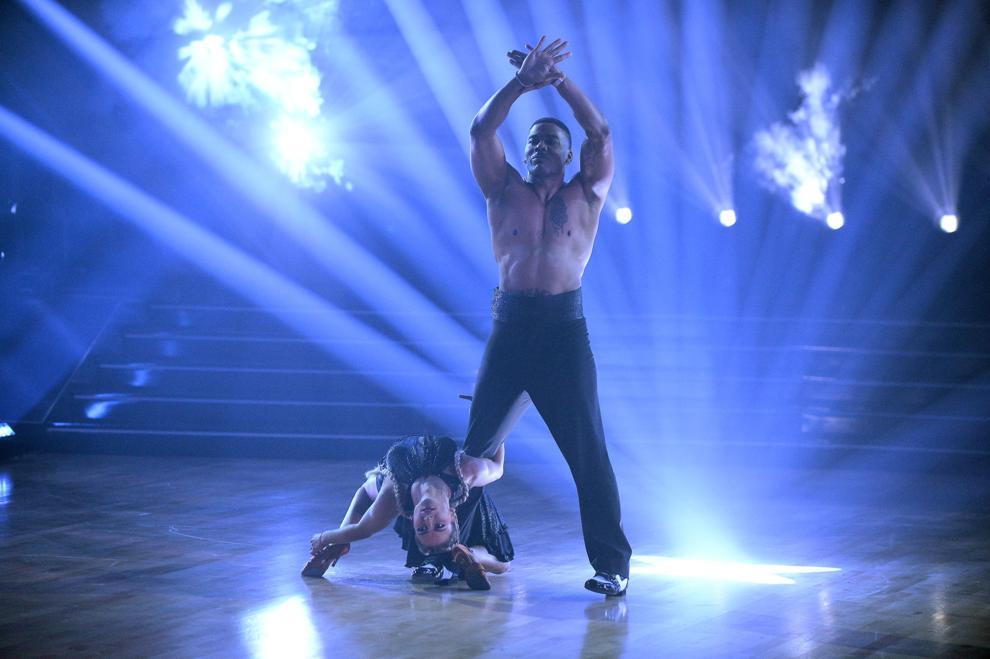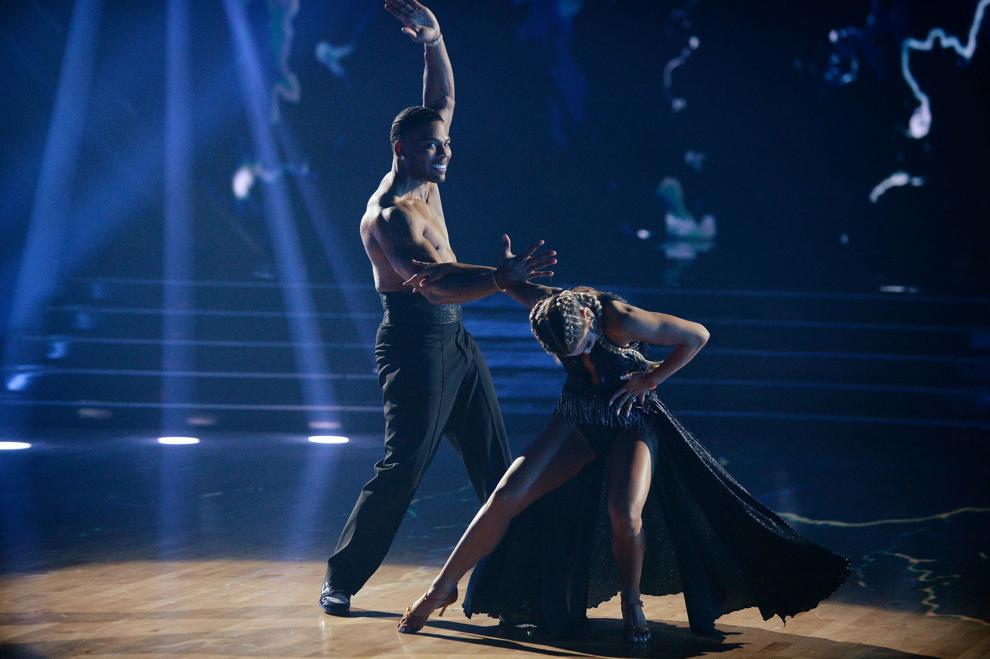 Critiquing him after his shirtless live performance danced to "Run Boy Run" by Woodkid, Tonioli said he could now see Nelly "the artist" -- from the shapes he formed to the presence of his neck, which has disappeared in the earlier performance of the Paso Doble. He admired Nelly's restrained power and the work he put into it.
Inaba said Nelly danced with power, presence, and regalness, and that he had so much control over his body while telling the story beautifully. Hough said there was definite improvement, and Nelly's focus was captivating.
Inaba and Tonioli gave Nelly a nine score for the Paso Doble redux, and Hough gave him an eight for a total of 26 out of 30. His previous Paso Doble score was 21.
Eliminated were Johnny Weir and his pro partner Britt Stewart, and Skai Jackson and her pro partner Alan Bersten.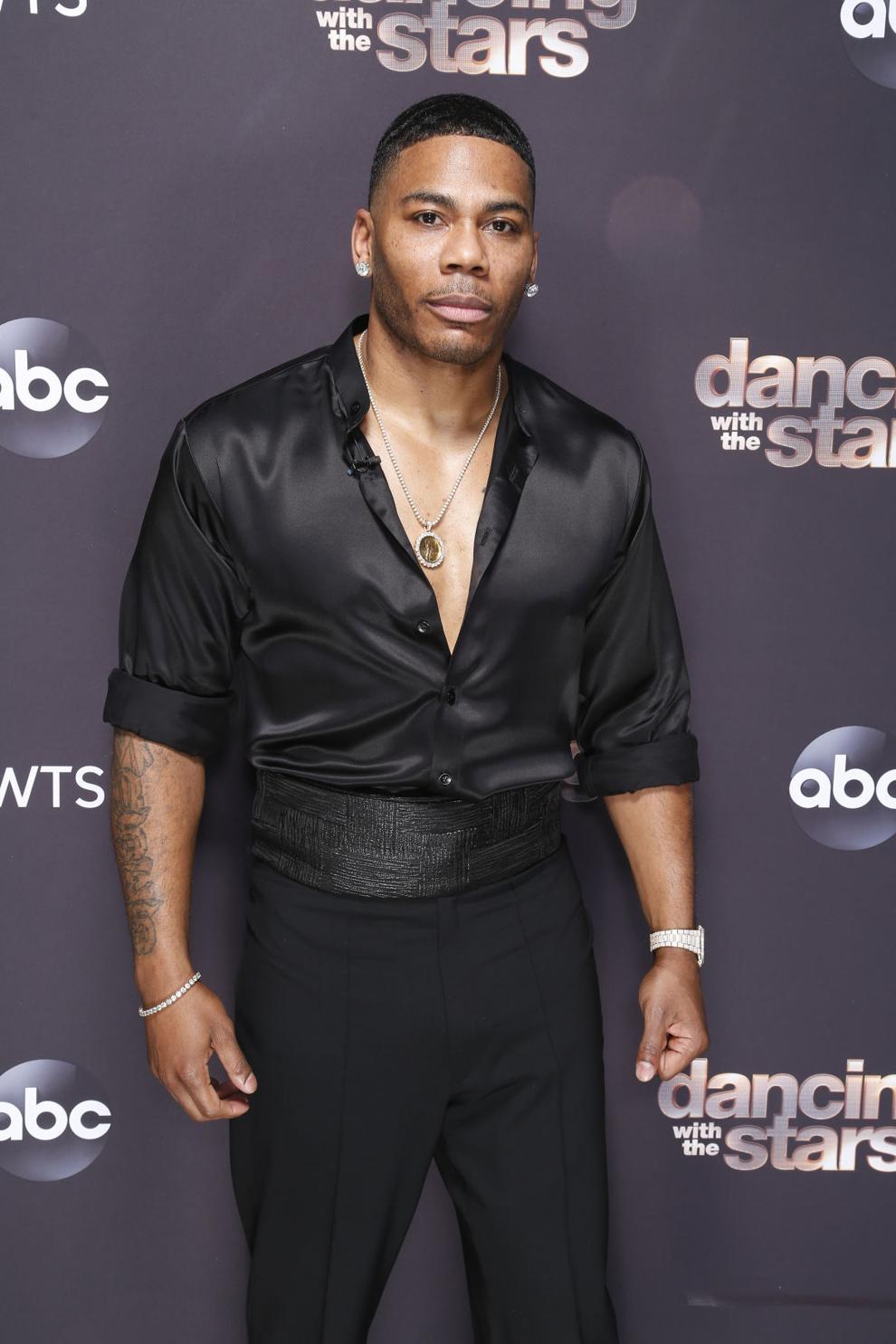 As if prepping for the finale isn't enough, Nelly will perform on the American Music Awards Sunday night on ABC for a 20th anniversary performance. He's said to perform "Country Grammar," "E.I." and "Ride Wit Me." He'll also perform his greatest hits during the "Dancing With the Stars" finale, hopefully after he competes.