Shanelle Scott and Da'Briel Moore have stood behind a number of local and national singers, becoming understated staples of the St. Louis R&B scene. But this weekend, the background singers take the lead.
Scott and Moore are fronting "A Tribute to Jazmine Sullivan and PJ Morton" with two performances Feb. 28 at BB's Jazz, Blues & Soups. (The early show had been scheduled at House of Soul.) Fans are encouraged to dress in black.
They're both nervous but excited to take the reins. Initially, they were so nervous that they turned down the idea for the shows from producer Angel Patterson.
"I said, 'We're not going to do it,'" Moore says. "I'm very shy, I was very scared and I have anxiety."
Scott echoed those worries: "That's my exact feeling too: fear. We didn't feel like we were ready for that. Singing in the background is more laid back and in the cut, not in the forefront."
But they talked it out, encouraged each other and decided they were made for it.
"People are so excited. And we're excited," Moore says. "We never thought this would be happening, but it's actually happening. It's showtime."
The late show was announced first and sold out within hours. A second show was added.
"It's very humbling," Moore says. "My thing is I never thought anybody would come to hear me sing. No way were people going to pay for tickets. Then we got a call saying we needed a second show. I needed to cry multiple times. I'm blown away."
"I got emotional," Scott says. "No one ever imagined my having my own concert. I'm overjoyed and grateful."
Backing Scott and Moore are Mark Harris II (music director, keyboards), Marcus Lampkin (drums), Deon Ware (bass), Fred Patterson (guitar), Grace Robinson (backing vocals) and Rodney Douglas (backing vocals).
They say rehearsing as the main performer is very different from rehearsing in the background.
"Everyone is learning from each other creatively and how to respect that creativity," Moore says. "We have ideas and opinions, and those ideas are being appreciated. We're being given what we haven't gotten as backup singers."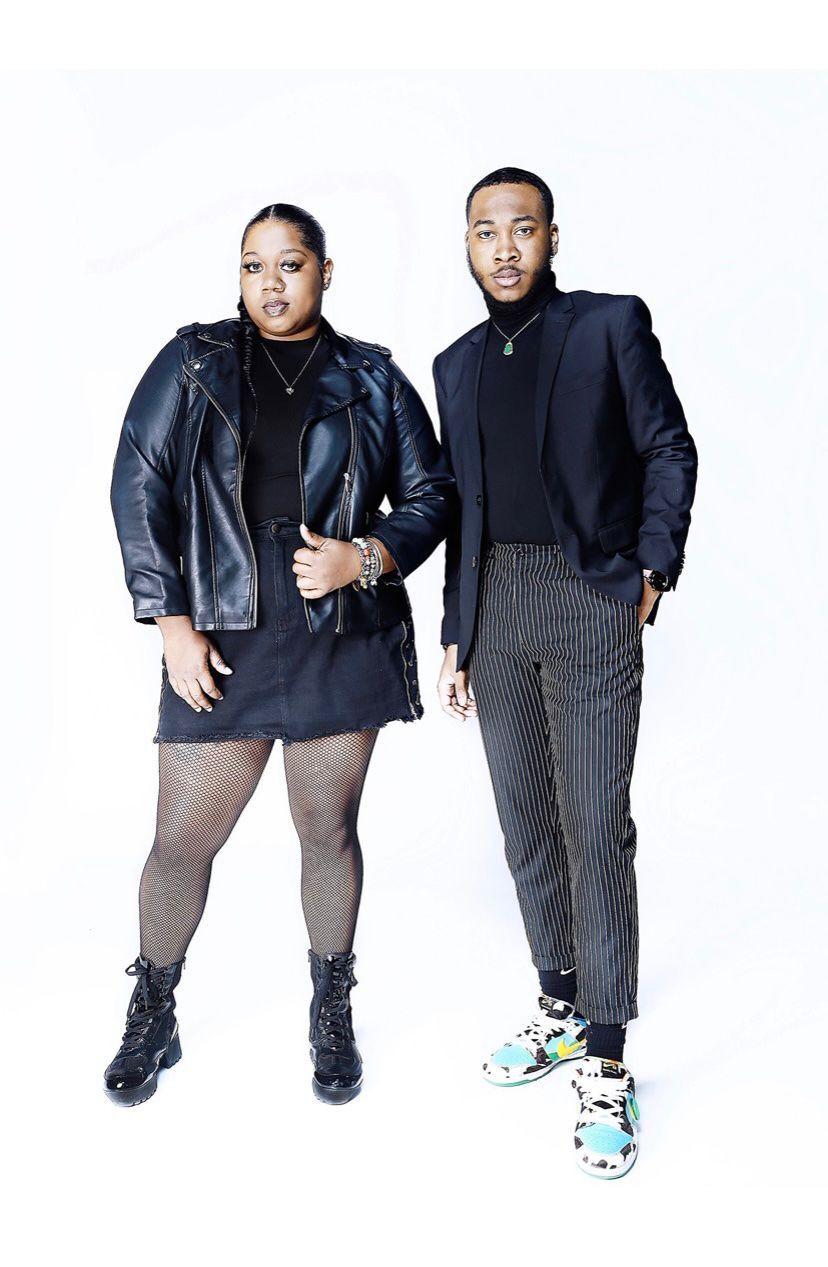 They have performed background vocals for artists including Tweet, Case, Elle Varner, Keke Wyatt, BJ the Chicago Kid, Le'Andria Johnson, Mark Harris II, Terry Rogers and Mai Lee.
Progressing through the music scene as background singers has been a learning experience. That said, "not all experiences are great experiences," Moore says. "Every opportunity and every gig is not the right one to do. But I will say I have learned so many things, what to do and what not to do, and how to navigate certain situations. I understand us and what we bring to the table. And we've learned how to separate friendship and business. We don't care who you are."
Moore, of North County, and Scott, of East St. Louis, met more than 15 years ago at church, becoming friends and then frequent singing partners. They say they challenge each other as singers.
Moore has headlined in gospel settings, at the Church of East St. Louis, but this will be his first time as an R&B headliner. It's Scott's first time headlining in any capacity.
Church singing has been their performing base. Both have gospel backgrounds and have been singing gospel all their lives before easing into R&B. They've performed with St. Louis gospel acts such as Rodney Douglas, Michael Lampkin and Mitchell Ford, and have been been praise and worship leaders at church.
"R&B is easier," Moore says. "There's a different liberty and freedom."
"But we always love the message of gospel," Scott adds.
Their shows this weekend won't be a typical tribute. They'll also be putting themselves into it.
Sullivan recently released an acclaimed EP titled "Heaux Tales" and performed the national anthem with Eric Church at the Super Bowl. Scott says she relates to Sullivan, from her sound, to her writing about heartbreak, to her lyrical freedom.
"Her vocal ability is second to none," Scott says. "And she writes songs for every situation. She has an all-around relatability."
Morton is the son of Paul S. Morton, a noted gospel singer and bishop; he is also keyboardist for Maroon 5. His latest album is "Gospel According to PJ: From the Songbook of PJ Morton."
Moore connects with him because they're both "preacher's kids. I really felt like I could connect with his music. His songs speak to me the most."
Scott and Moore plan to release music this year for the first time, together and individually, and they'll always be involved in what the other does.
"Whenever you see one of us, you will always see the other person," Scott says.
What "A Tribute to Jazmine Sullivan and PJ Morton" by Shanelle Scott and Da'Briel Moore • When 5:30 and 7 p.m. Feb. 28 • Where BB's Jazz, Blues & Soups, 700 South Broadway • How much Sold out • More info eventbrite.com
"People are so excited. And we're excited. We never thought this would be happening, but it's actually happening. It's showtime."

Da'Briel Moore